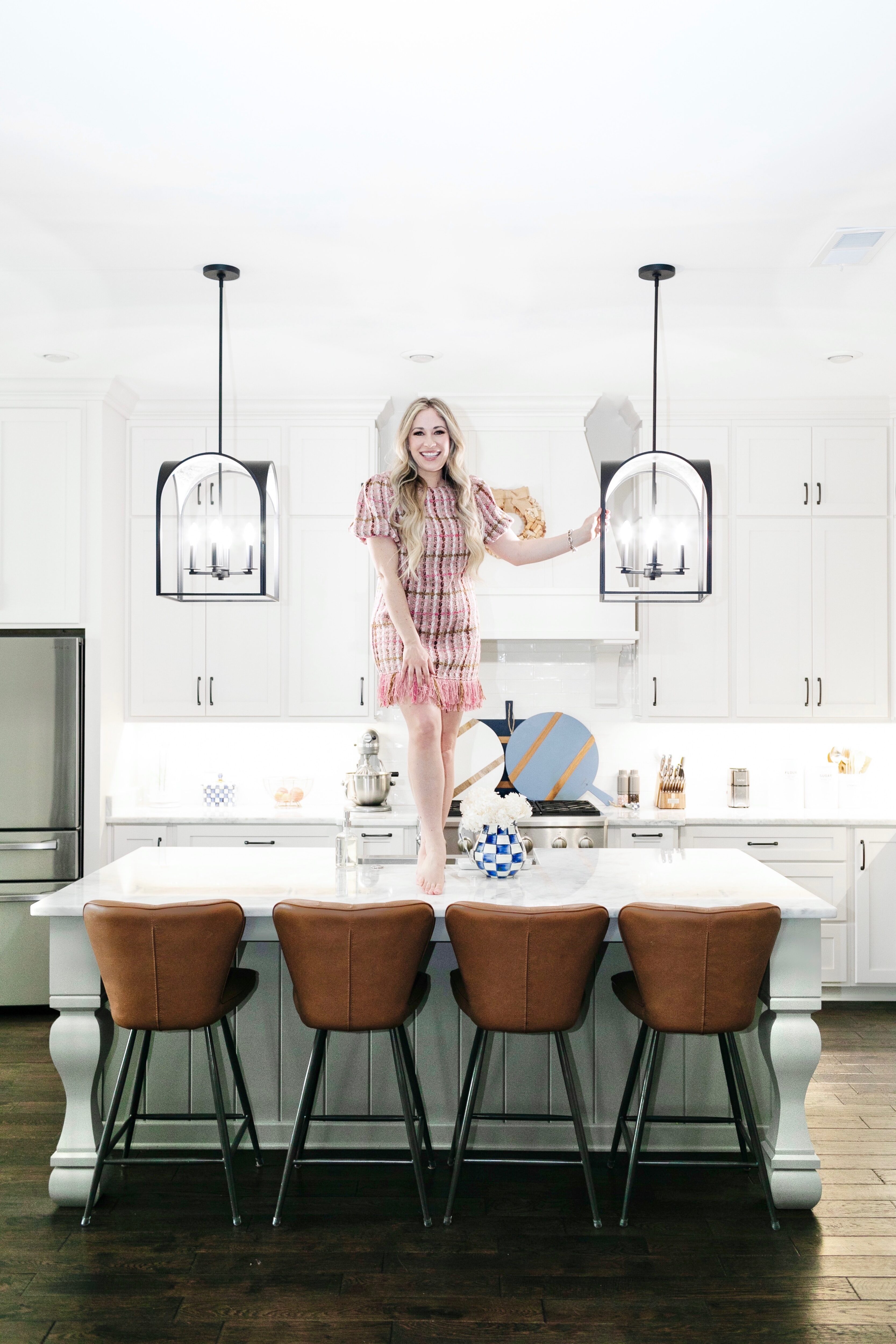 We may have only moved in a couple years ago, but we already decided it was time to make a few changes around our house…starting with the lighting. We have dark floors and some dark furniture, so we decided to brighten and lighten things up in our house!
Home decor trends change quickly, but there are some great ways that you can update your lighting in your house and make it much more modern without spending a ton of money. I am sharing 5 tips to update the lighting in your home without breaking the bank!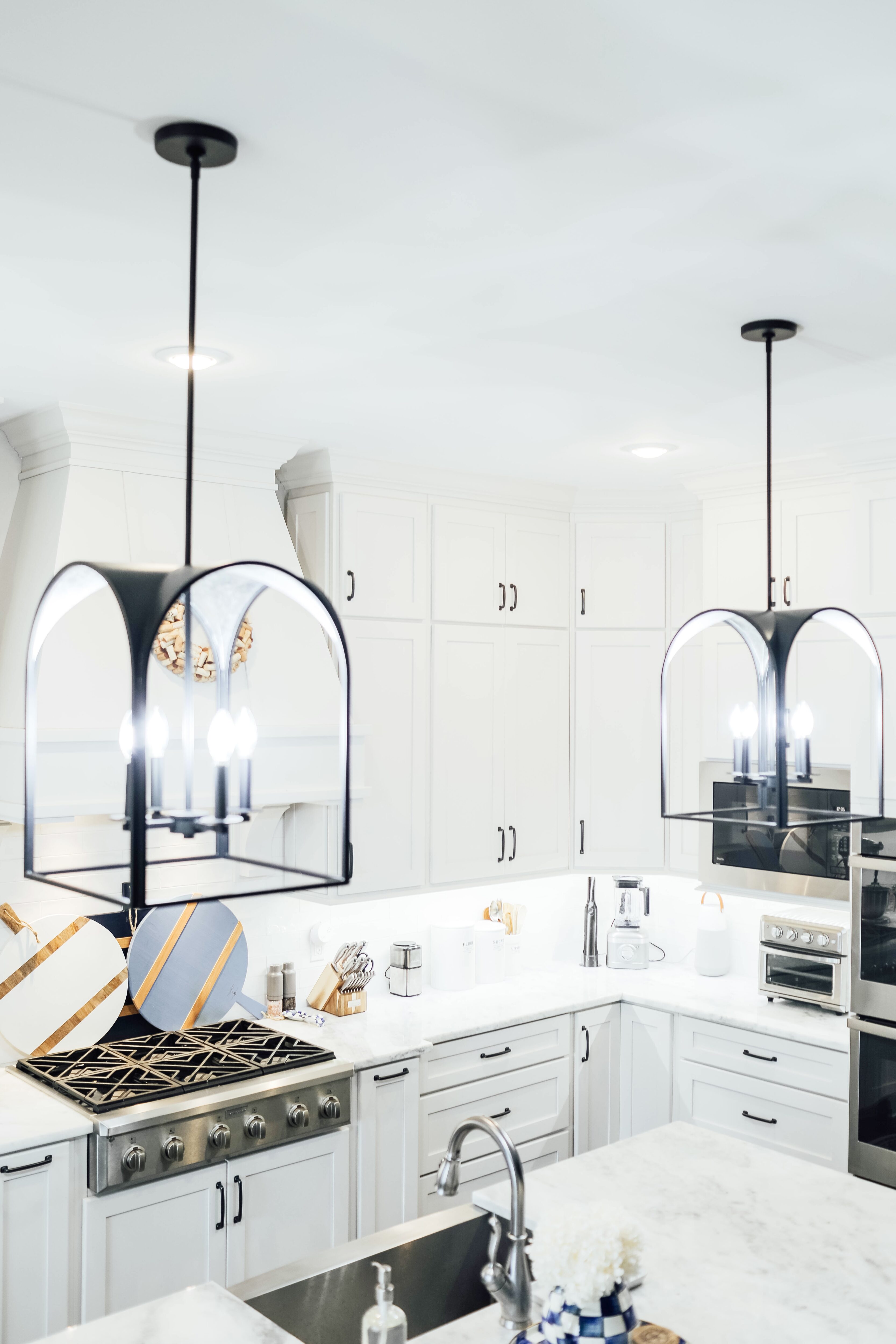 How to Update Lighting in your Home on a Budget
1.) Upgrade your space with timeless fixtures to brighten and enhance your space.
This is one of the biggest ones in my opinion. It's time to get rid of those dark, outdated, warm, old lighting fixtures and get something that is much more chic, modern and timeless.
And I feel like that is exactly what we did! We have been a big fan of Hunter for years and have Hunter fans throughout our entire house. But did you know that Hunter also carries lighting fixtures now??
Hunter Lighting ™ has classic, timeless light fixtures that are perfect for every home. You can even match and coordinate them with your Hunter fans. What better way to help elevate your home than to seamlessly tie in all your fixtures in your home?!
Our previous light fixtures were silver rustic galvanized metal. While they were nice, they just weren't doing anything for our kitchen in my opinion. I wanted something that looked a little more modern and classic. We found just that with the Hunter Dukestown Pendants with the Silver Leaf underneath. These pendants are STUNNING!
These pendants have a dark black metal exterior. They add such a sleek touch to our home, and the silver really complements our home and pops against the dark colors. They look SO nice, and not to mention, they are so affordable. Upgrading your light fixtures definitely makes the biggest impact.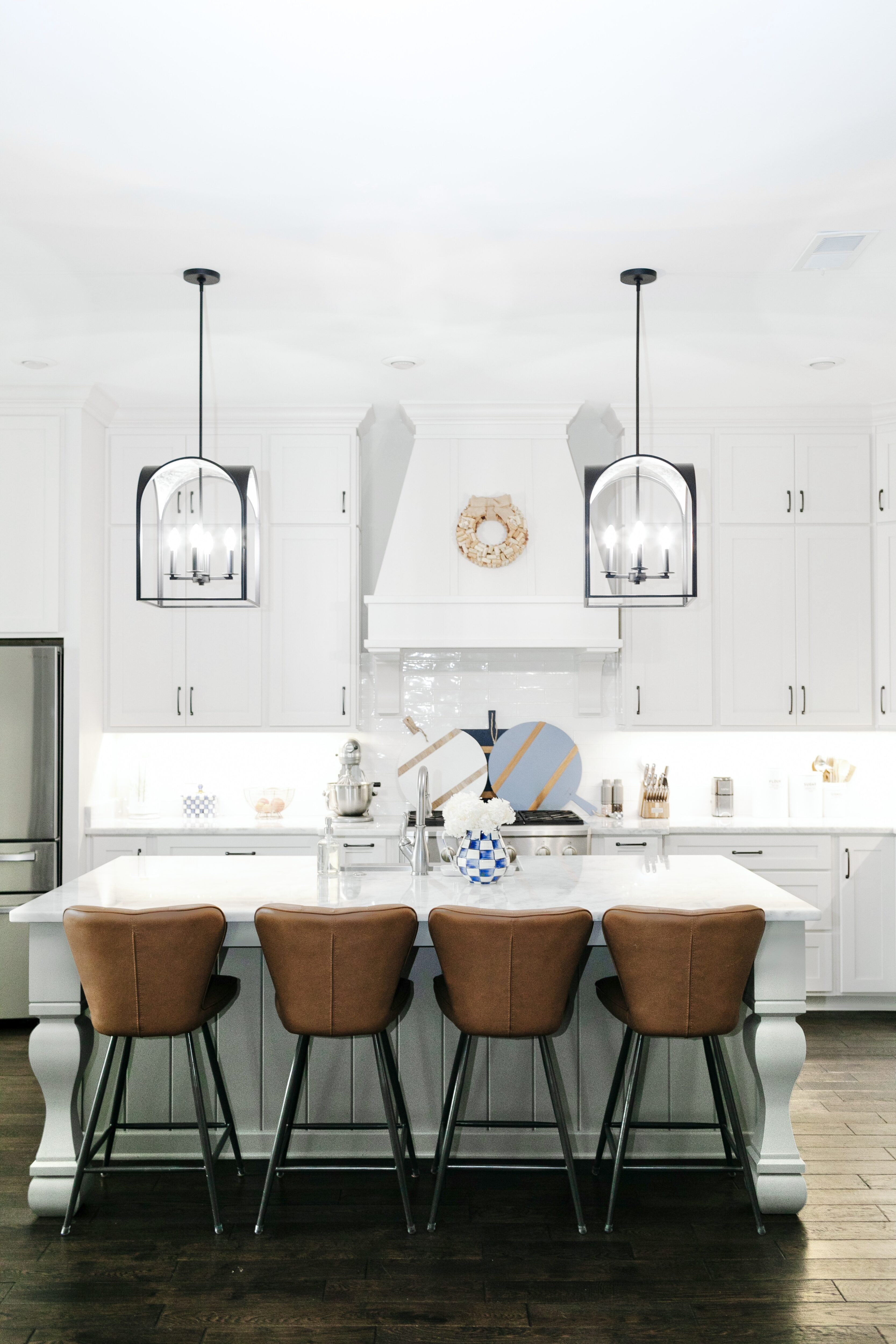 2.) Install under cabinet light strips in the kitchen or in offices.
This is such a quick, inexpensive way to update dark areas in your home. We have strip lights under our kitchen cabinets and bar, and we love them! They would even be wonderful under your cabinets in your office too.
3.) Install smart bulbs or dimmable bulbs on lamps.
These are such a game changer. And such a great investment for not much money. You can adjust your color on your lamps and even set them to change colors or temps at certain times of the day. This is great if you want to come home to lamps lighting up your house. It's such a great way to make your home more "smart" and update your lighting.
4.) Add lighting above bookcases, art or gallery walls.
We have a couple gallery walls in the house, and this one is on my list. Add timeless light fixtures to accentuate certain areas and artworks in your home and make them look so much more expensive and nice.
5.) Swap out bulbs for daylight or bright white bulbs.
This is another quick way to update your home! When we got our new pendants in, we immediately stocked up on some daylight bulbs. They are super bright and cool, and they really brighten up our home. I love the way they look in our new pendants.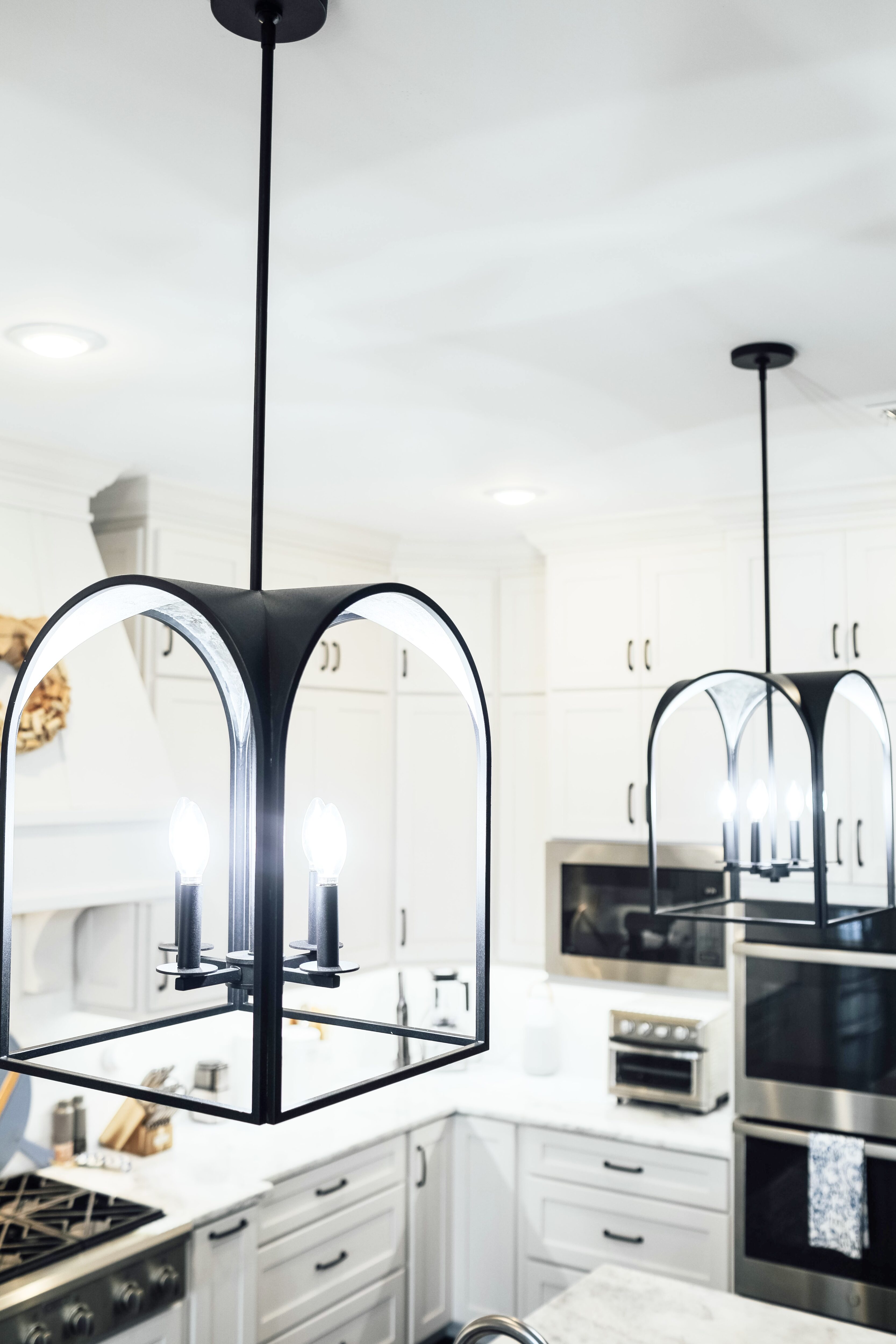 What do you think about our new pendants? We are over the moon for them! I think these took our house from rustic farmhouse to modern farmhouse in one quick swoop. They were so quick and easy to install too. We had them up in less than an hour and then just had to decide how long we wanted the pendants to hang down.
I love the way these pendants turned out, and I love how much of a difference they make in our home! What are your best tips to modernize and update your home inexpensively? Have you checked out Hunter Lighting ™?