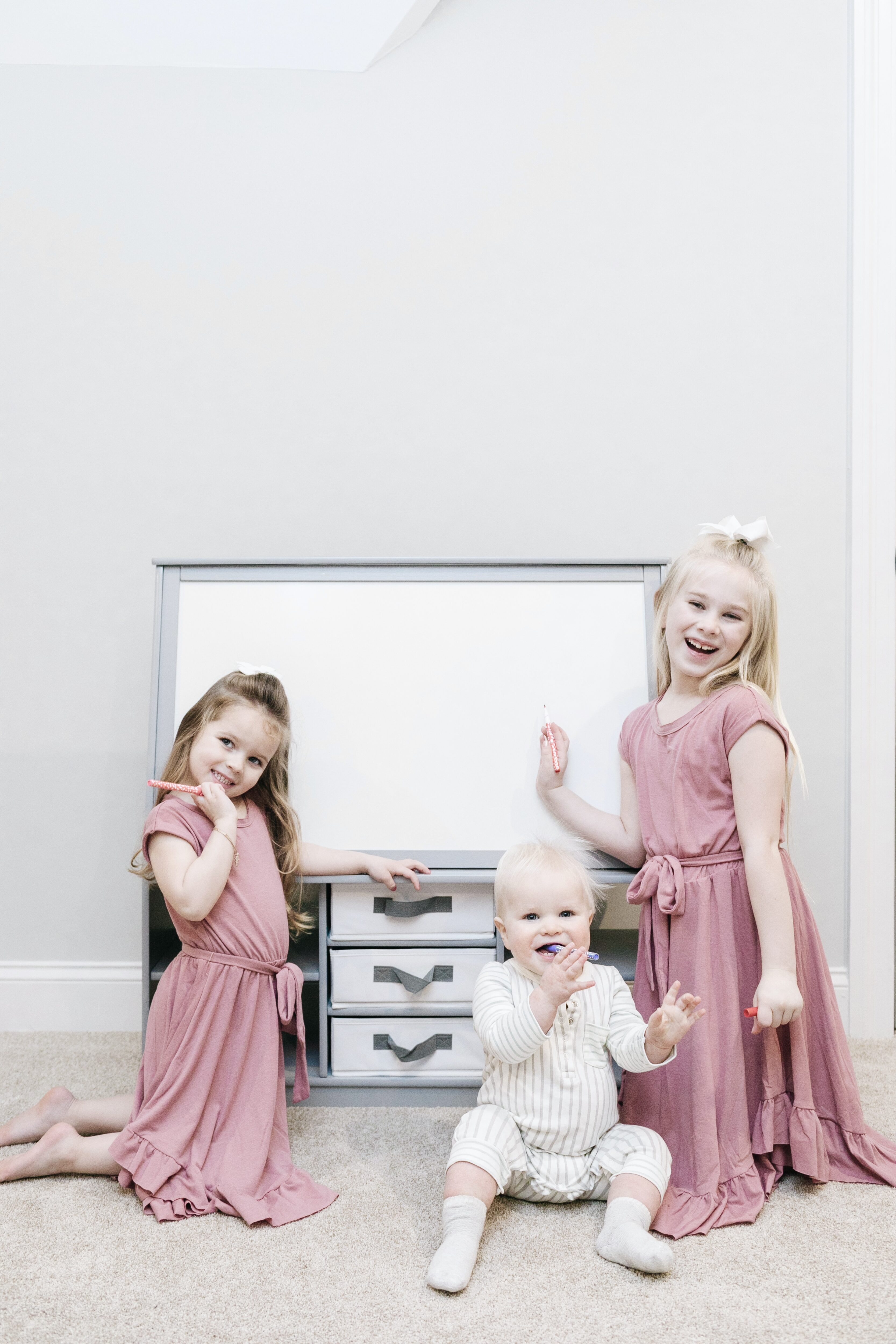 Little by little, we are still getting our family room (playroom) together, and we are also still updating the kids' rooms. The moment I feel like we update one room, another kid is growing out of one phase into another, and it's time to update their decor too.
We just recently got this artist center for the playroom, and I thought it was the perfect time to share some of my favorite ways to uniquely decorate your kids' rooms or playroom. We love this little art center. It gives the kids a great place to draw, and it has several drawers to help hide and organize items. A win win!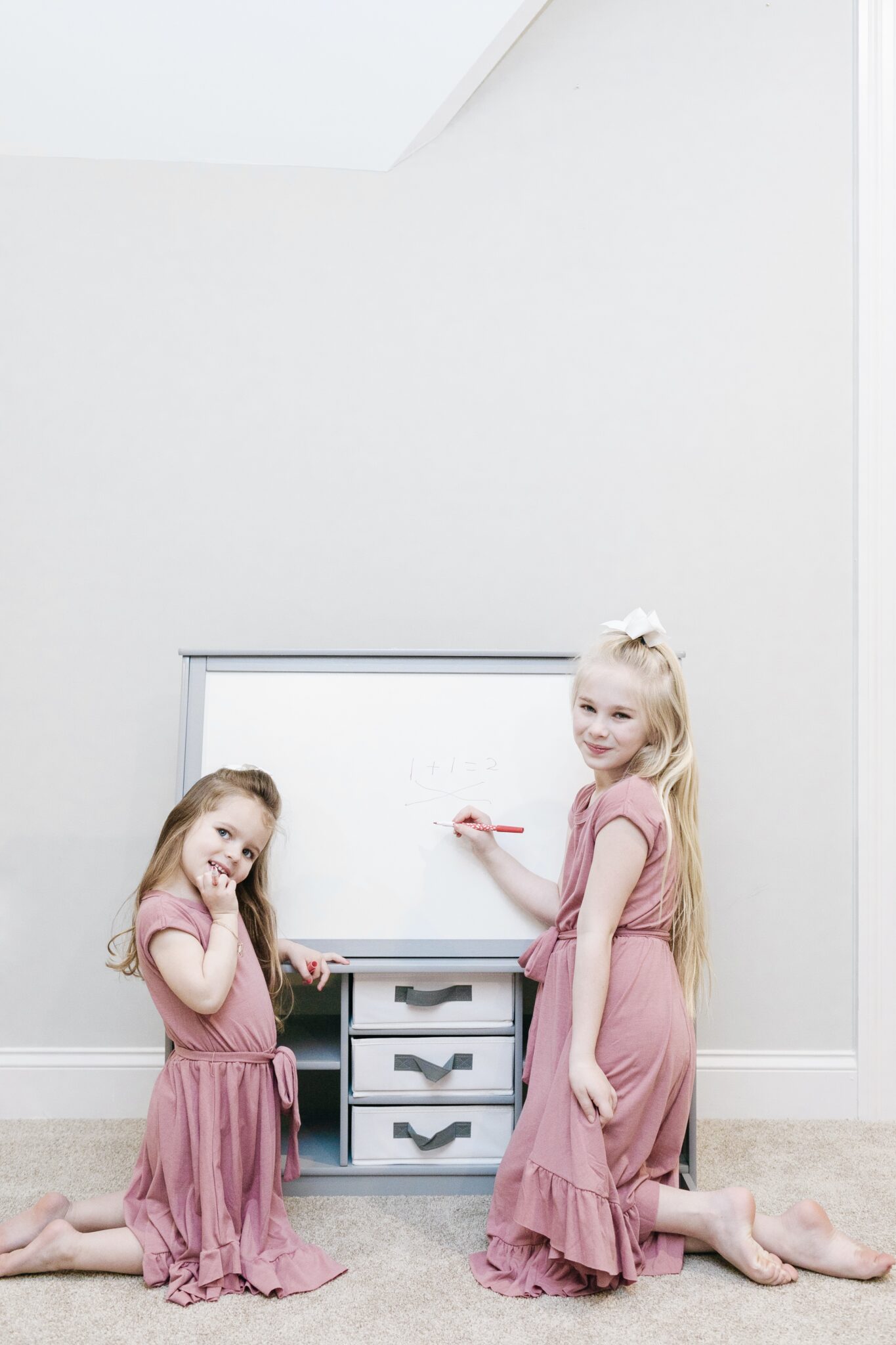 Shelves – They are perfect for books, framed wall decor and even kid's art. We have them in all 3 of the kids' rooms, and we LOVE them so much! They are a great way to display so many different things while also keeping their things organized and off the ground (where they can't reach them and destroy them lol!) This is especially true for Grayson.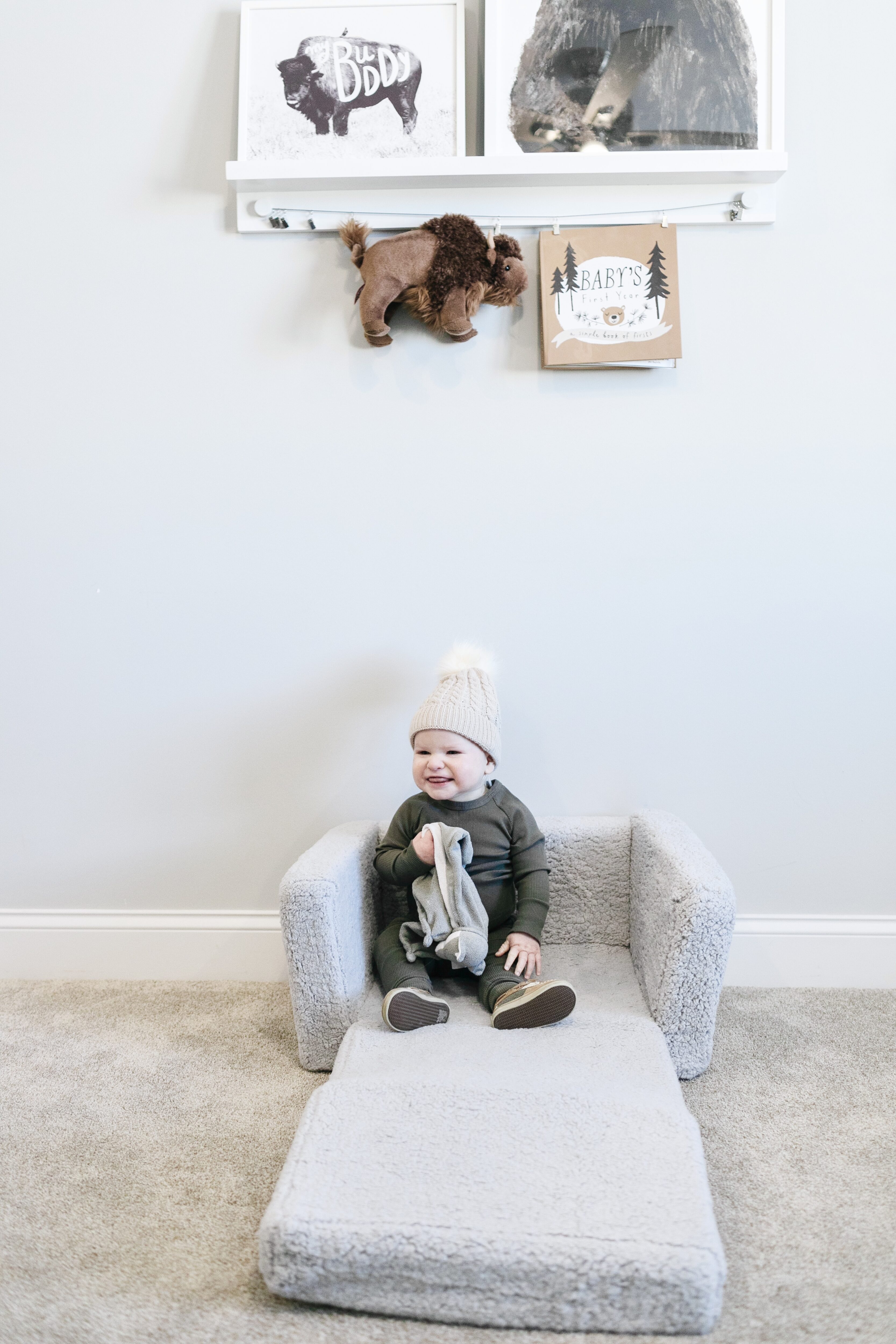 Cubbies – These are so great for storage! You can keep it as open storage and display items like toys, stuffed animals, books, etc. I really love getting baskets or bins and putting in the cubbies though. That way everything looks clean and neat when you look at them. You can even label the bins, and the kids can easily learn to put back all their items where they go themselves.
Bookcases – Another favorite of ours for so many reasons! We have several that actually work as a toy box/bookcase combo or even a bench/bookcase combo. Getting pieces for the kids' rooms that do double duty are so nice because they are practical and can really grow with the child too.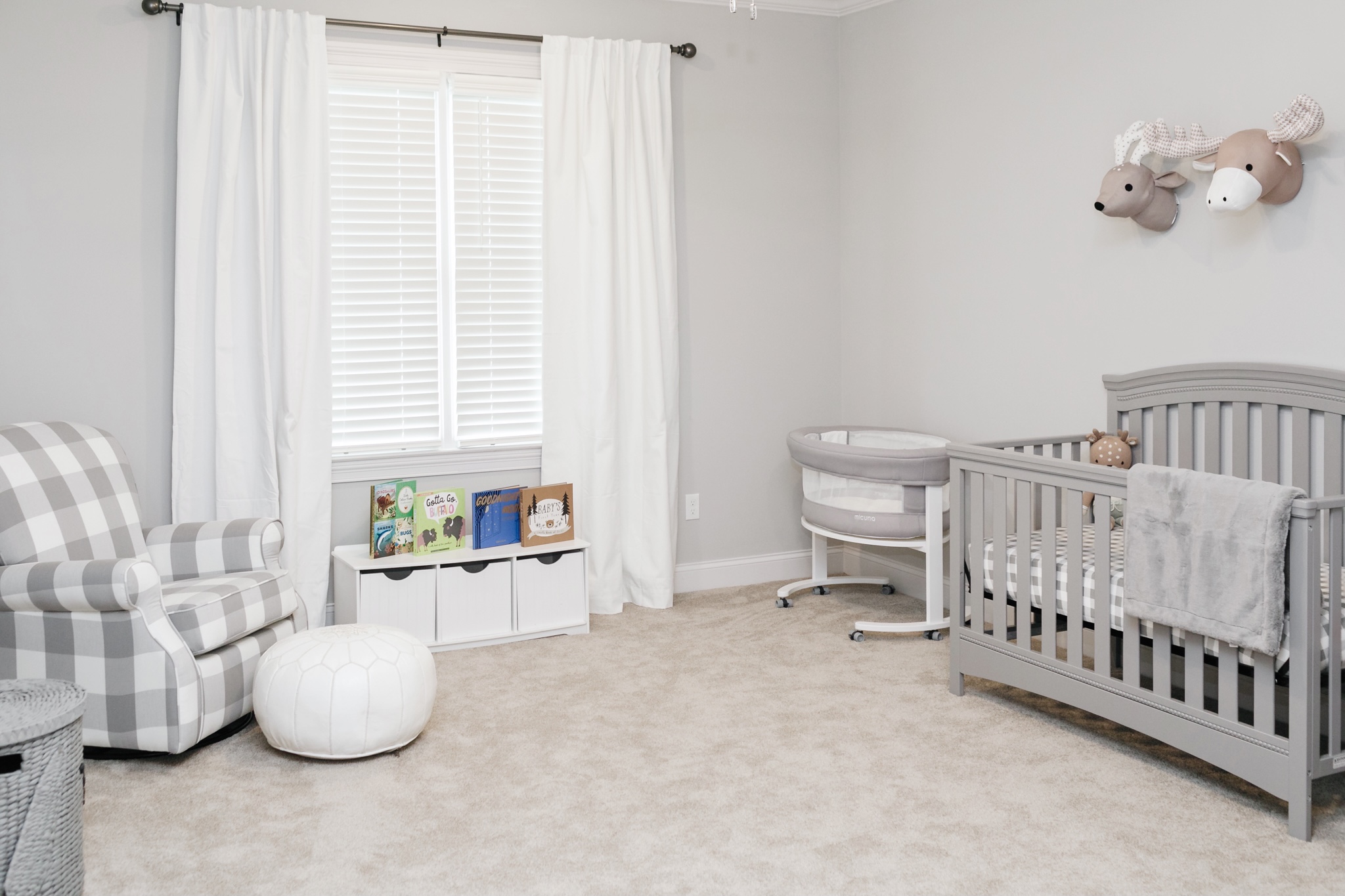 Under-bed Storage – There is no point in wasting space! If there is room under your their beds, I would definitely utilize it. With toys, out of season clothing, the possibilities are endless!
Door Storage – From hanging bags that hold socks and pjs to holding diaper cream and lotion to even holding different toys, over the door storage is so handy with kids. You can even hang baskets on the inside of the doors and stack stuffed animals in there. It's an easy place to add more storage that would have just been wasted.

What are some of your favorite storage pieces for your kids' rooms?