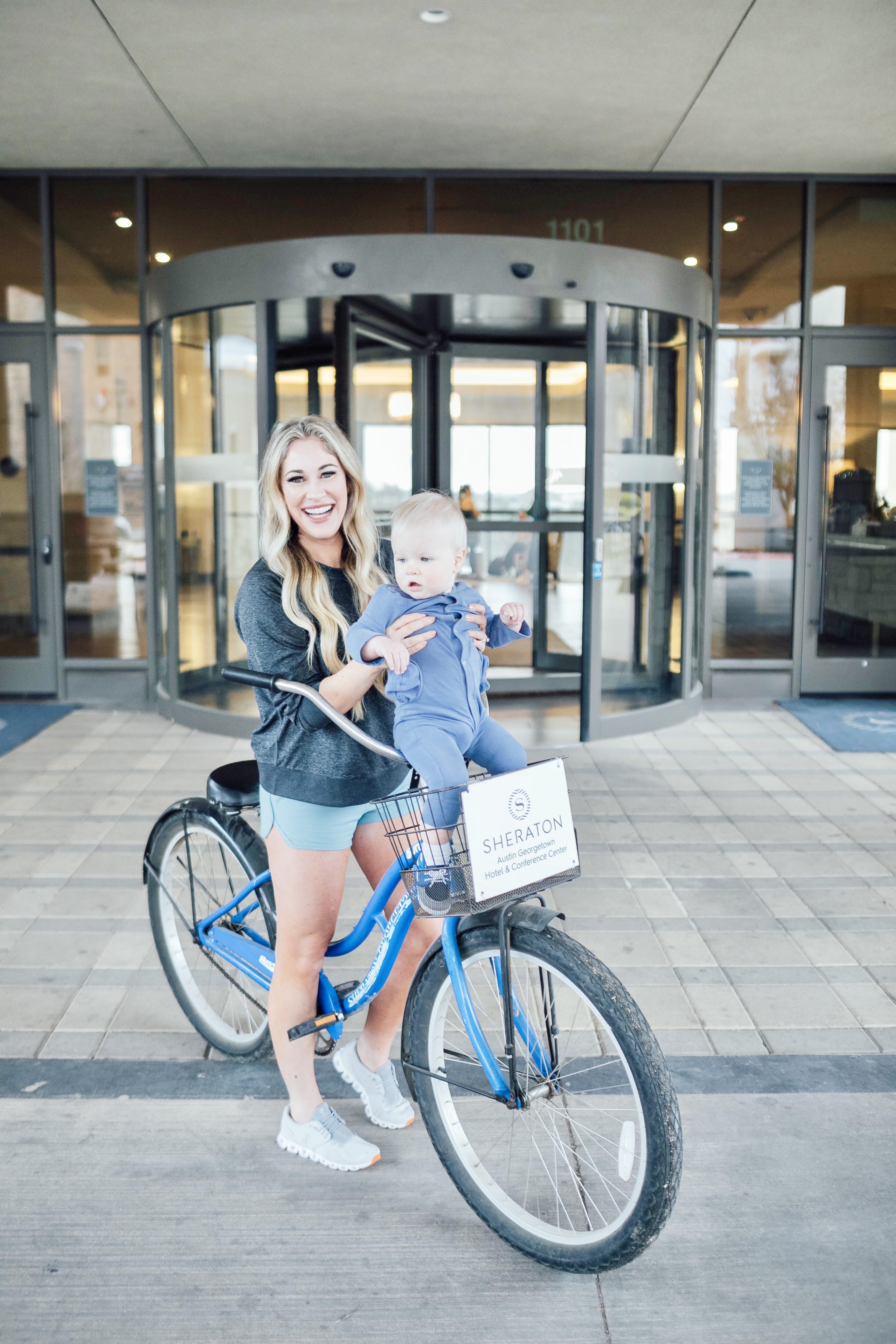 SHOP MY GEORGETOWN LOOKS:

I'm sure we have all heard of Austin, Texas. But… have you heard of Georgetown, TX? It's only 25 miles north of Austin without as much traffic or tourists…but with all the charm and fun things to do! If you have not visited before, trust me, you'll want to add this to your list.
Georgetown has grown SO much over the years, but it's still small enough to keep all of its small town charm with added bonuses like amazing restaurants, views of the San Gabriel River and some great wineries too. Plus…did I mention they are home to the most beautiful town square in Texas?? It really is so pretty and has so much to offer! I'm sharing some of my favorite reasons to visit below from where to stay, what to do and where to eat.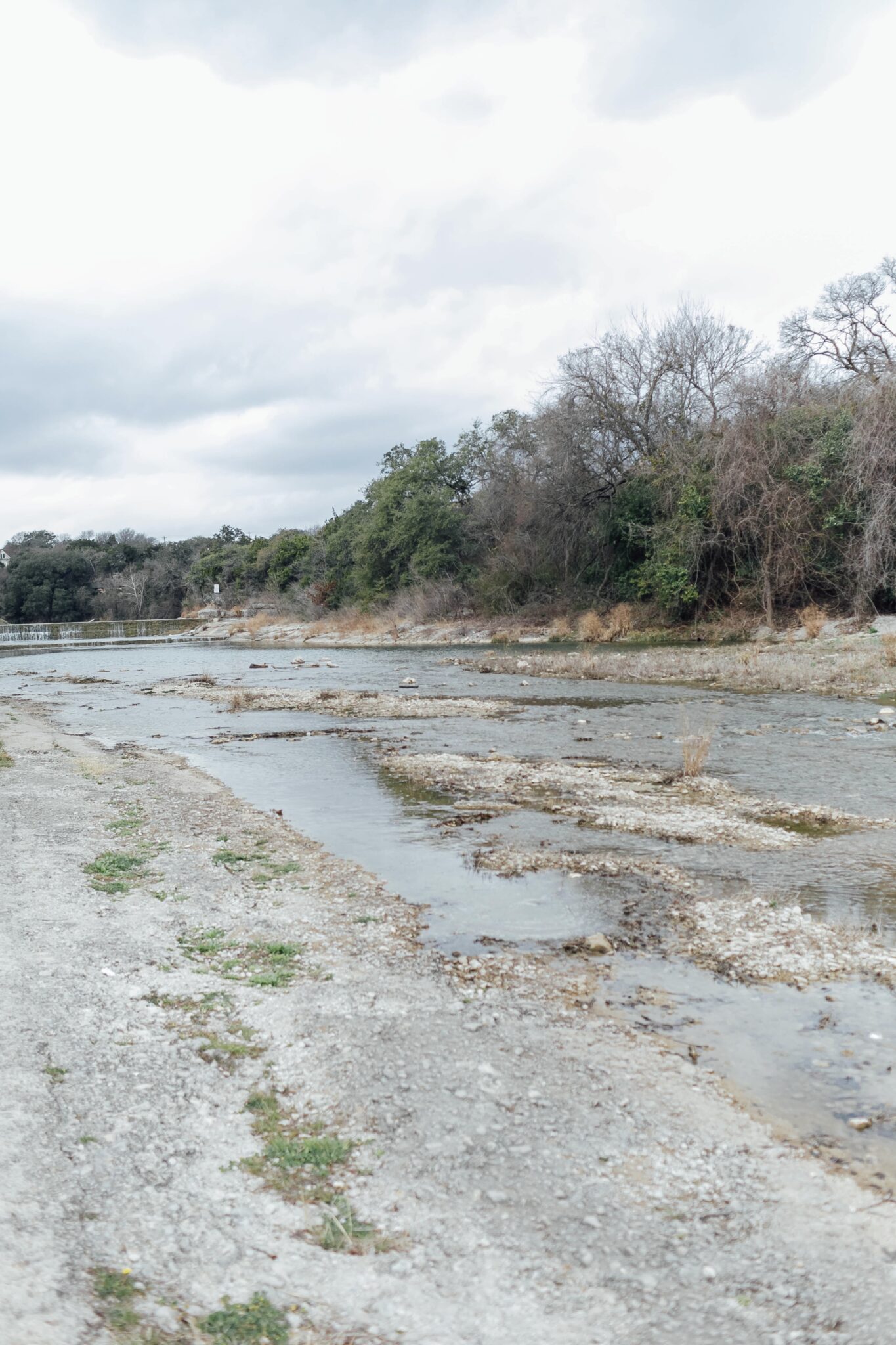 Where to Stay in Georgetown
Sheraton Georgetown – Located over by the Summit at Rivery Park, this hotel is in such a great location. It is right by Rivery Park and beside this small shopping center that has a great coffee shop, sushi and some other great restaurants. They even have a little stage outside with corn hole and often have fun little events going on there. Grayson loved playing outside here.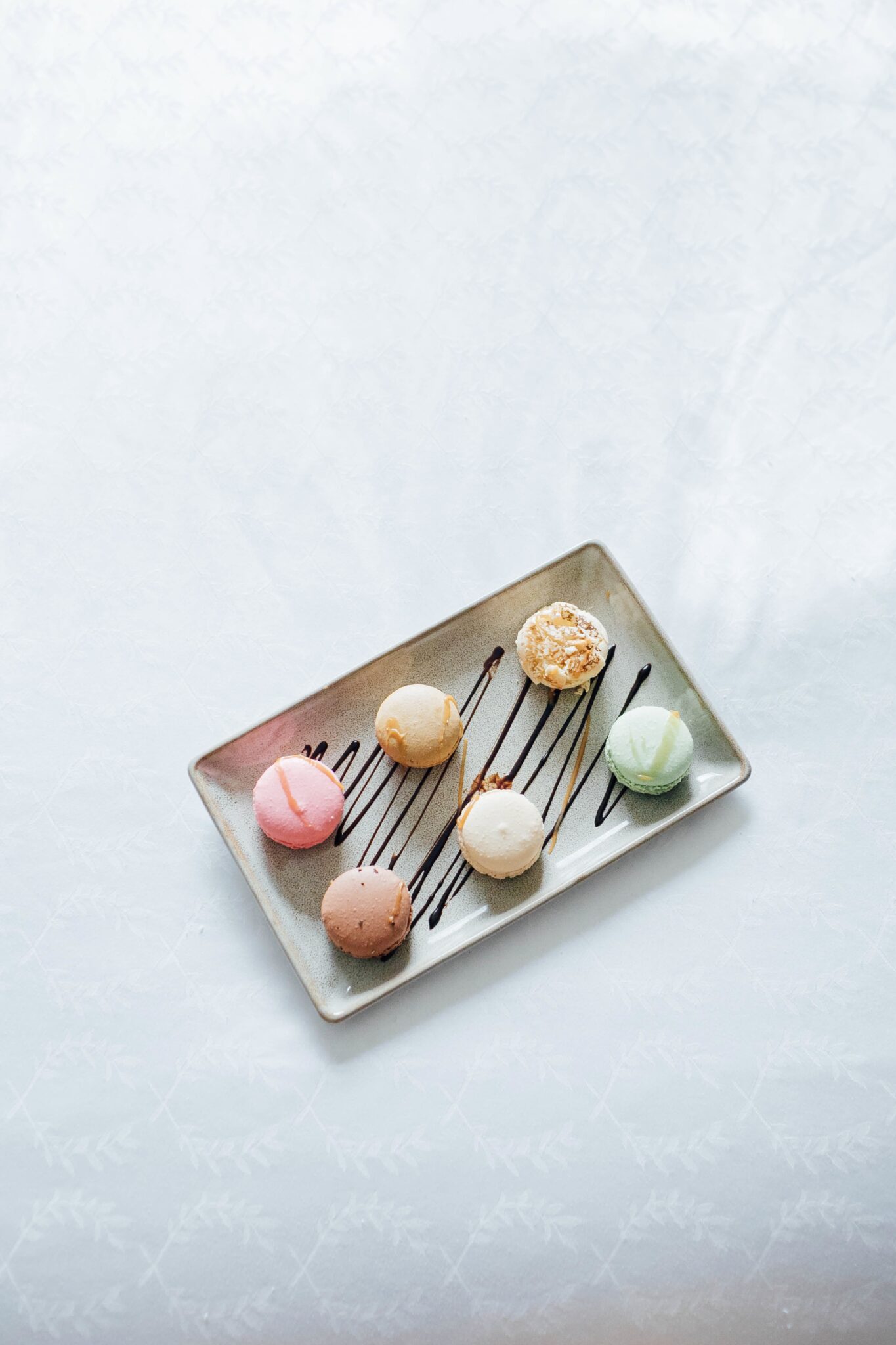 The rooms were SO spacious! From the room to the bathrooms to the living area, we couldn't believe how big it was. There was also a super nice outdoor pool that we will have to use next time we come back in the summer. We ate downstairs at their breakfast buffet restaurant, Brix & Ale, and it was so good! You could make fresh waffles too. There was plenty to eat and drink, and even Grayson approved!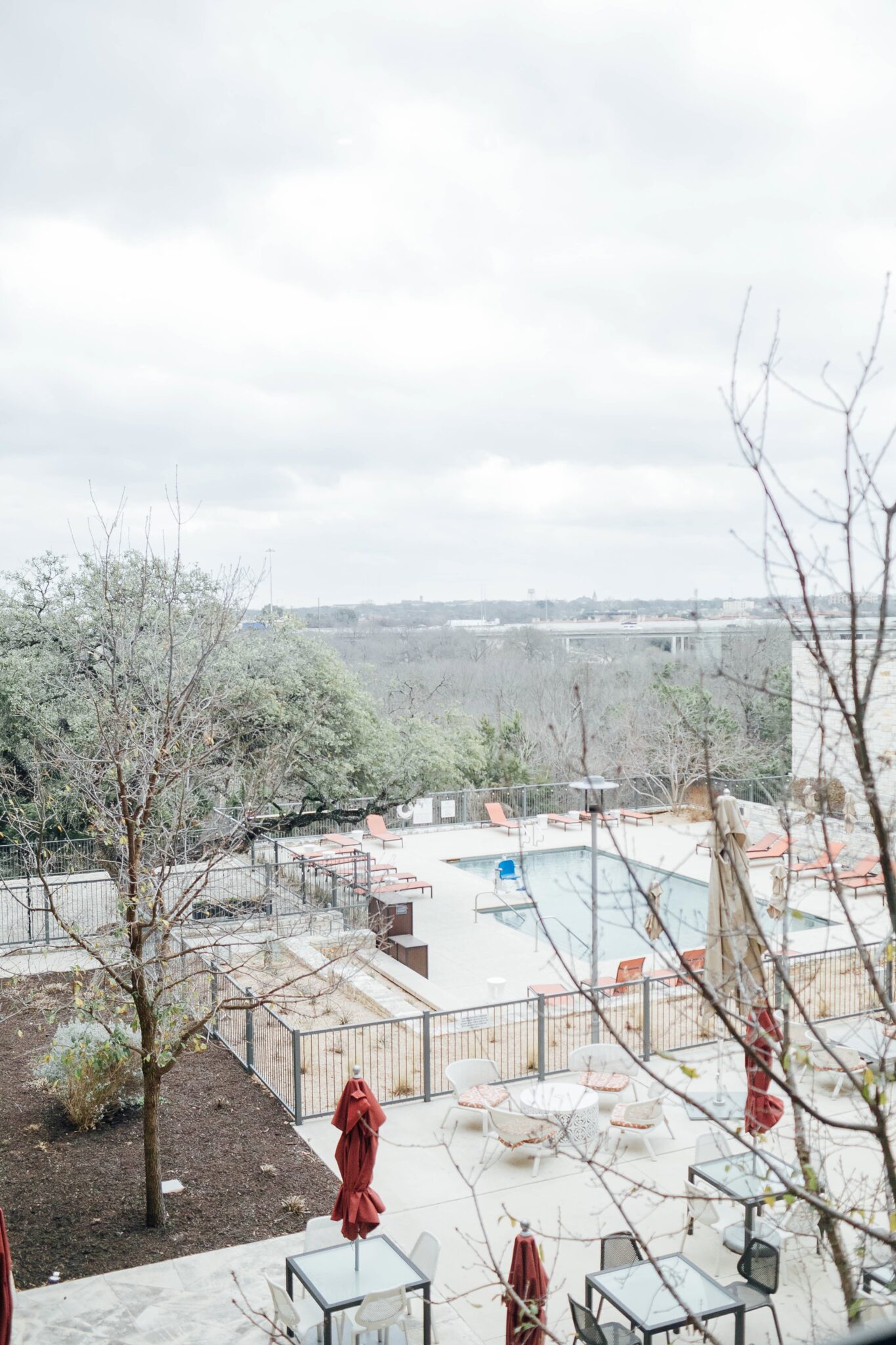 I just love how convenient this hotel is. It is within walking distance to so many other great shops. This was super handy with a 1 year old in town. We were easily able to walk around each morning after breakfast and grab some coffee and even do a little shopping without even having to get in the vehicle. I would absolutely recommend staying at Sheraton on your next trip to Georgetown.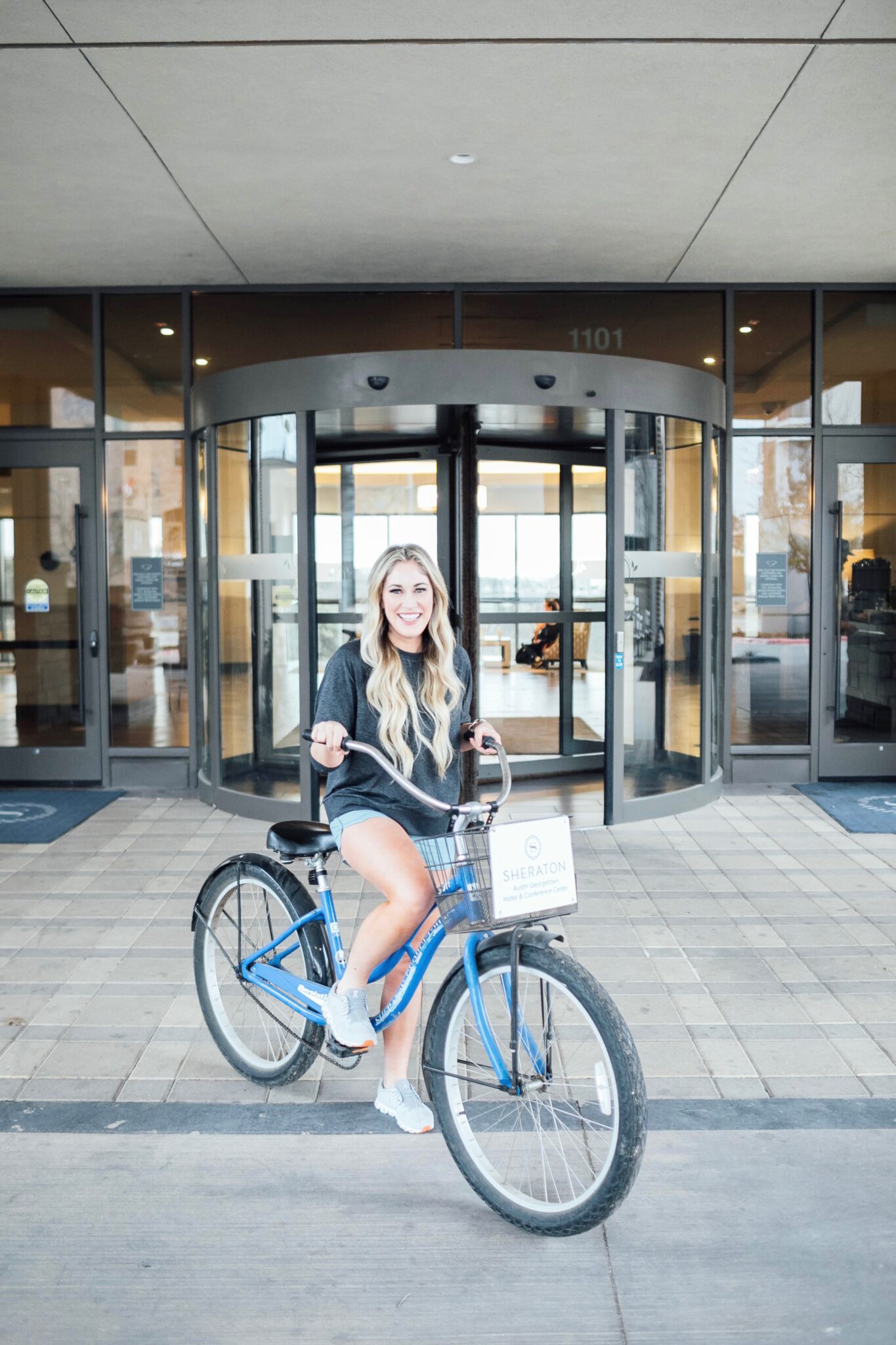 Shops in Georgetown Town Square
All Things Kids – We loved this kid's toy store on the square. They had SO many cool toys for kids of all ages. We ended up buying a couple toys for the baby, and he loved them. They even have a little ice cream shop in the back of the store, bonus!
Mesquite Creek Outfitters – We love stopping by this shop every time we are in town. From clothing to hats to shoes to even John Hart bags, this shop has some really great stuff for men and women. And they even have a bar in the shop. It's a great place to shop, have a drink and do a little socializing.
The Best Restaurants in Georgetown
600 Degrees Pizzeria & Drafthouse – Located in town square, this pizza place has everything you need from pizza to drinks. It's a great place to get some good pizza and hang out.
City Post Chop House – This oyster bar and restaurant was one of our favorites. All the food was so good, and they had some great mixed drinks on tap too. It used to be the town's post office, and the building itself has so much charm and history. You will definitely want to go out to dinner one night at City Post. And it's conveniently located on the square.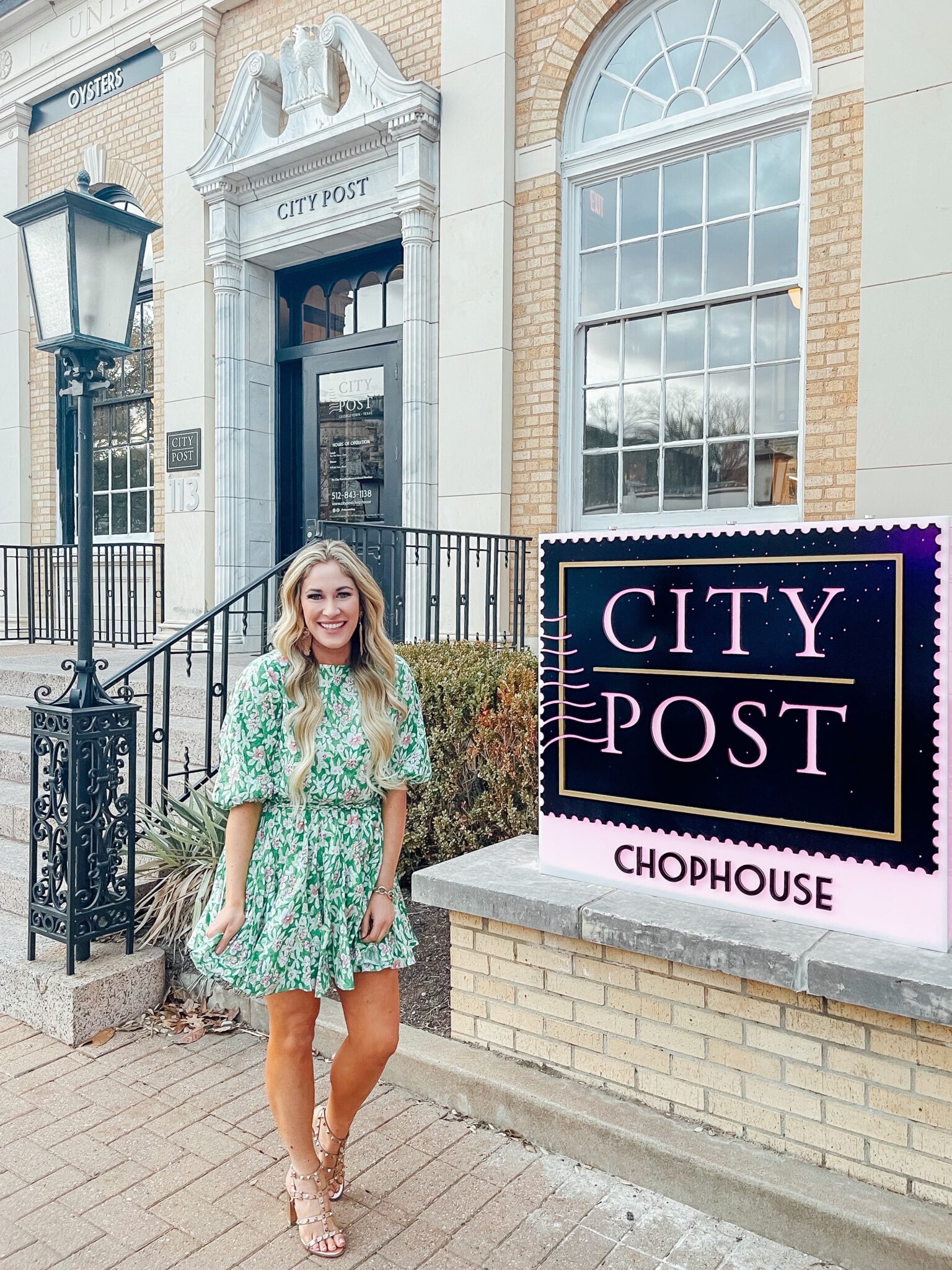 Dos Salsas – This Tex-Mex restaurant was a great place for us to have breakfast one morning. We had the breakfast tacos and mimosas, and they didn't disappoint. We had a big breakfast, and we ate almost every bite. And what we didn't finish, Grayson was happy to! It was the perfect spot to take Grayson too because he fit right in with the vibrant atmosphere without worrying about bringing a baby to a restaurant.
El Monumento – We absolutely loved this Tex-Mex restaurant. This place is huge! It has several areas from indoors to an outdoor patio that overlooks the side, one that overlooks the river and a great bar. And the enchiladas and guacamole here was SO good! I highly recommend grabbing dinner and drinks here one night.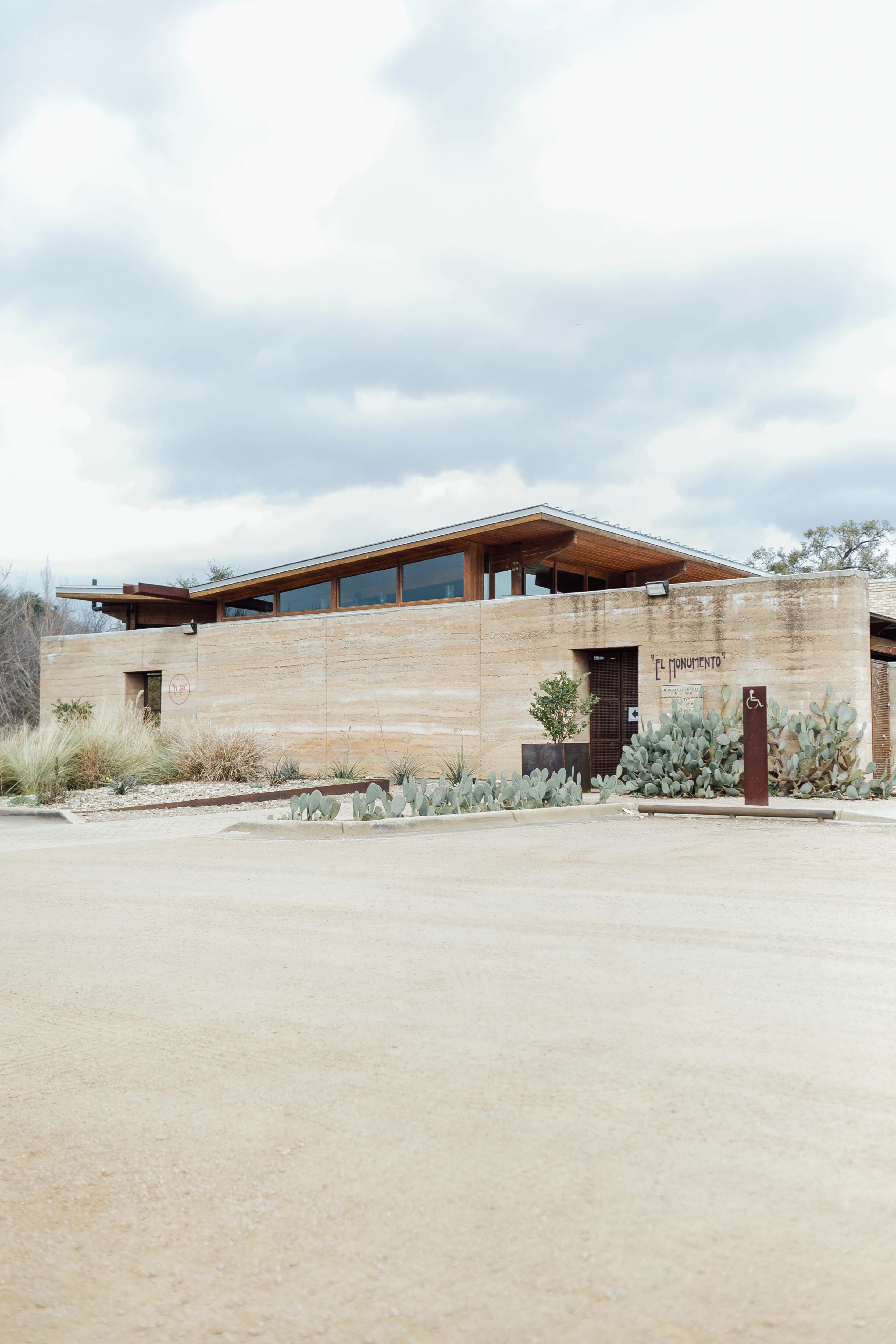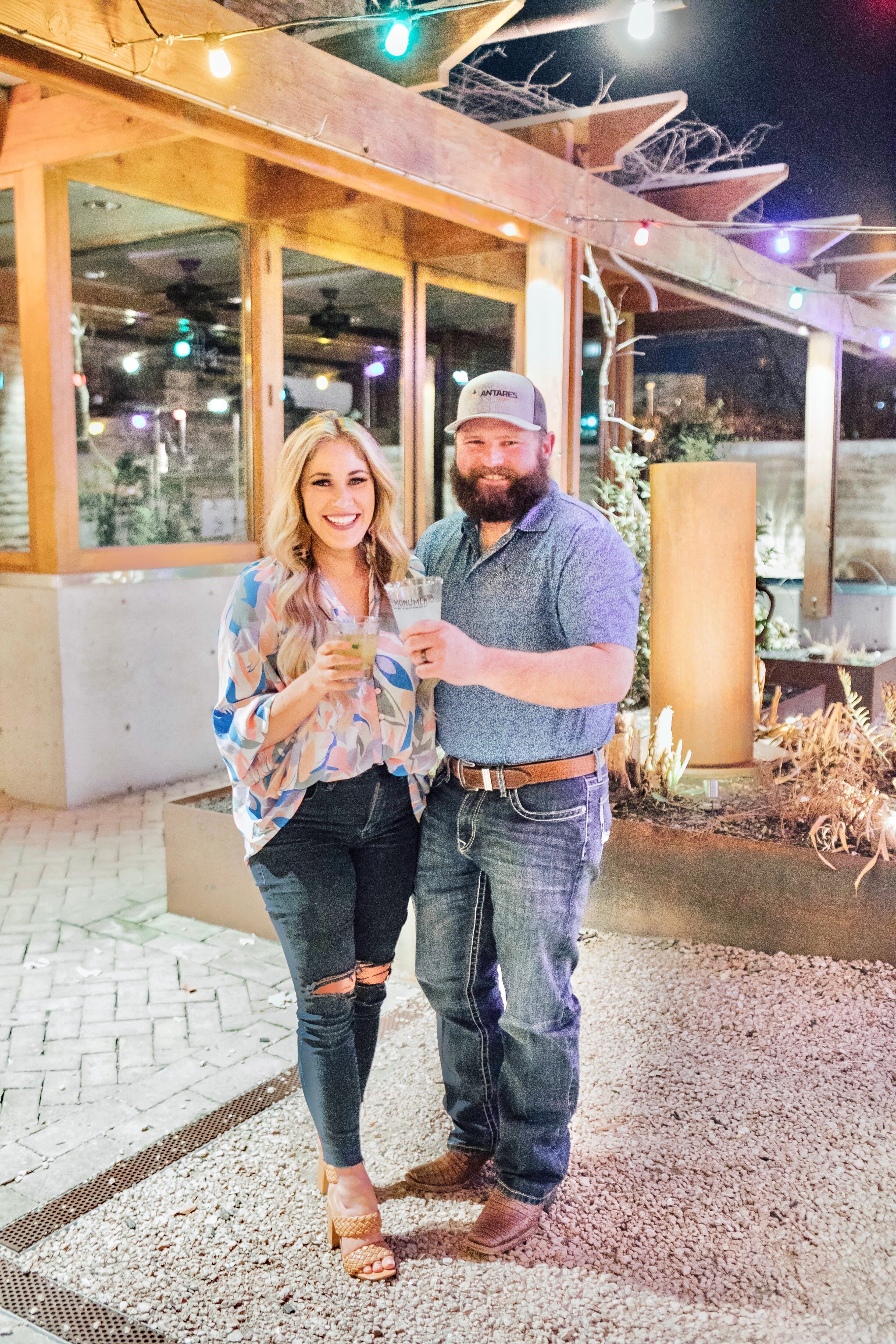 Gumbo's – We ate lunch here one day, and it was so good. The drinks were amazing, and our shrimp was so good! This is a nice little spot on the square to grab lunch for dinner. We were thoroughly impressed with the atmosphere and the food.
Ichiro – This Asian bistro boasts some of the best sushi around. And it is right across from the Sheraton. So convenient! If you're wanting some great sushi, this spot is it!
Wildfire – This steakhouse is a must visit if your'e looking for a nice steak dinner while in town. It's located on the square, and it definitely a must visit for a nice night out.
Coffee Shops in Georgetown Town Square
Foundry42 – This cool little shop on the square is actually a coffee shop and gift store in one. They have some cute gifts for the home, for men and women and even some kids and baby gifts. And…don't forget the coffee, yum!
Rivery Coffeehouse & Desserts – This coffee shop was right over by our hotel and was perfect to visit each morning. They also had some great gluten free cookie and muffin options. We all tried some, and we loved the cookies and muffins! It is definitely a cute and yummy spot to sit indoors or outsides and grab coffee and a bite to eat.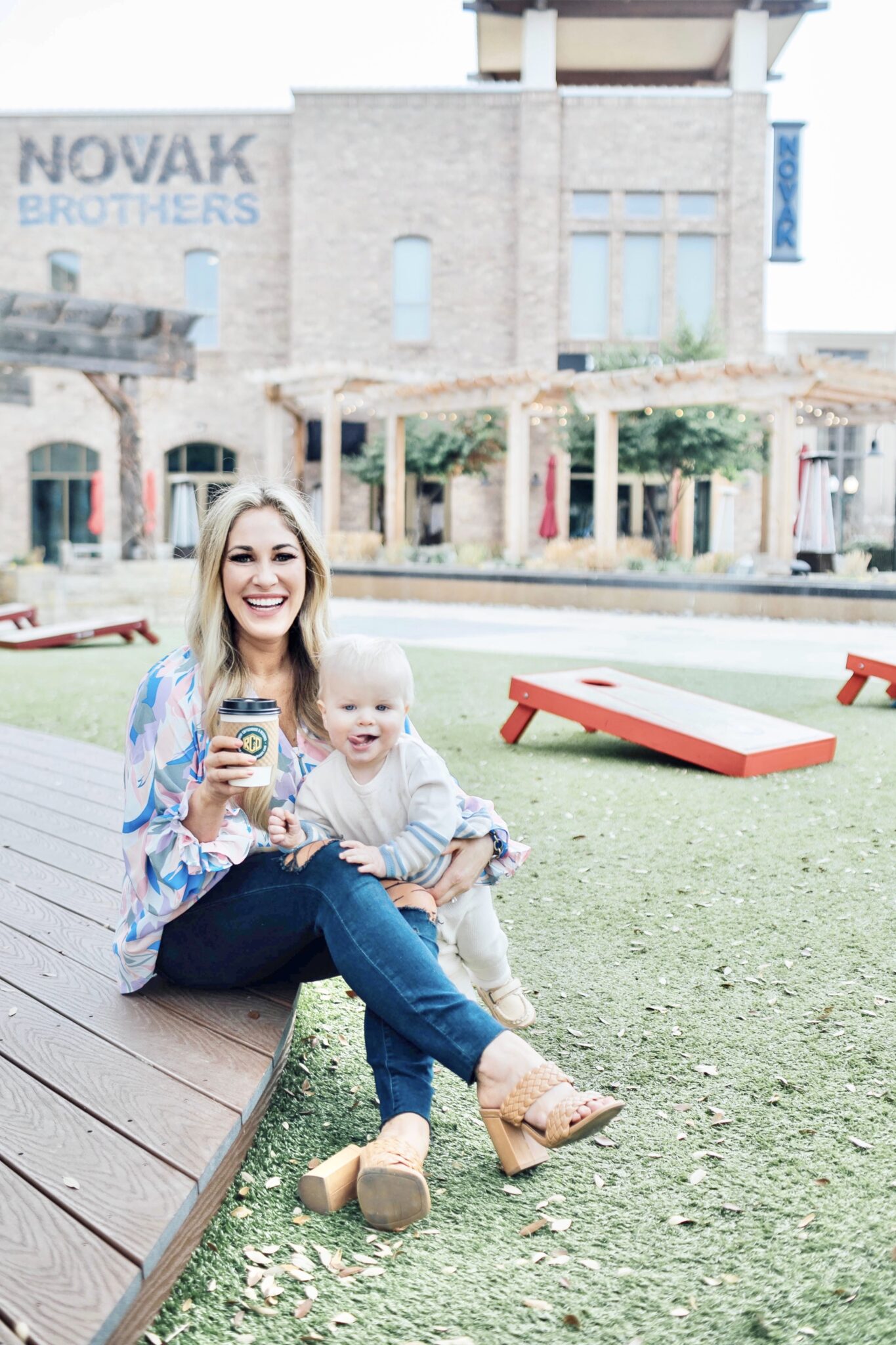 Georgetown Bars
Barrels & Amps – This cool little bar on the square was a bar with music on one side, and a piano bar on the other. It was fun for a night out in town to grab some drinks and do a little singing and dancing.
Wineries near Georgetown
Barons Creek Wine Room – This is one of our favorite vineyards in Texas, and they have a wine room on the square here in Georgetown. We absolutely love their wine, so you will want to make sure you grab a glass or two while in town.
Georgetown Winery – What is more cool than walking around town square shopping and wine tasting?? Not much. We popped into this winery and did a full tasting. It was such a fun day with friends, and the wine was so good!
Grape Creek Vineyards – This is another favorite vineyard of ours, and I love that we can visit it right here in Georgetown. It's located conveniently on the square, so make sure you stop in while you're walking around and doing some shopping.
We had a blast and cannot to come back to visit in the summer! If you've ever been before, drop your favorite places below. And if you haven't been, what are you waiting for? Have you been to Georgetown town square, Texas before?