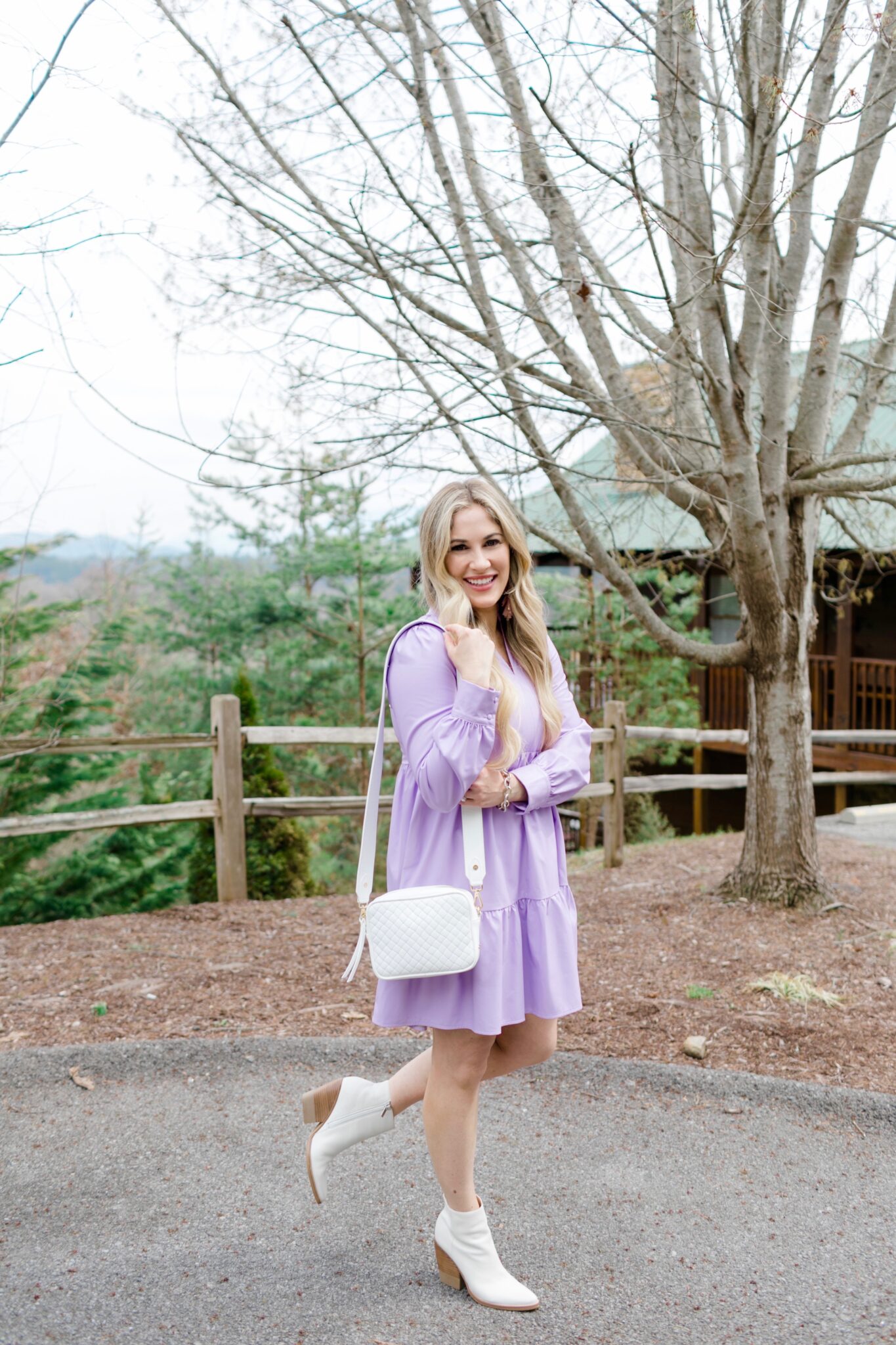 SHOP MY VERY PERI LOOK:

Very Peri… we aren't even that far in to 2022, and there is no doubt you've already been seeing this pretty color everywhere. It is a pretty periwinkle blue purple hue, and it is such a fun and energetic color to wear. This pretty shade is the Pantone color of the year this year, and you'll be sure to see it most everywhere you look all this year!
I have been spotting Very Peri everywhere from home decor to shoes to clothes and more. And you probably even remember that I bought this pretty purple sequin dress here a couple months ago in the same very peri color! Clearly I LOVE this Pantone color this year! I feel like it is so pretty leading into spring this year too.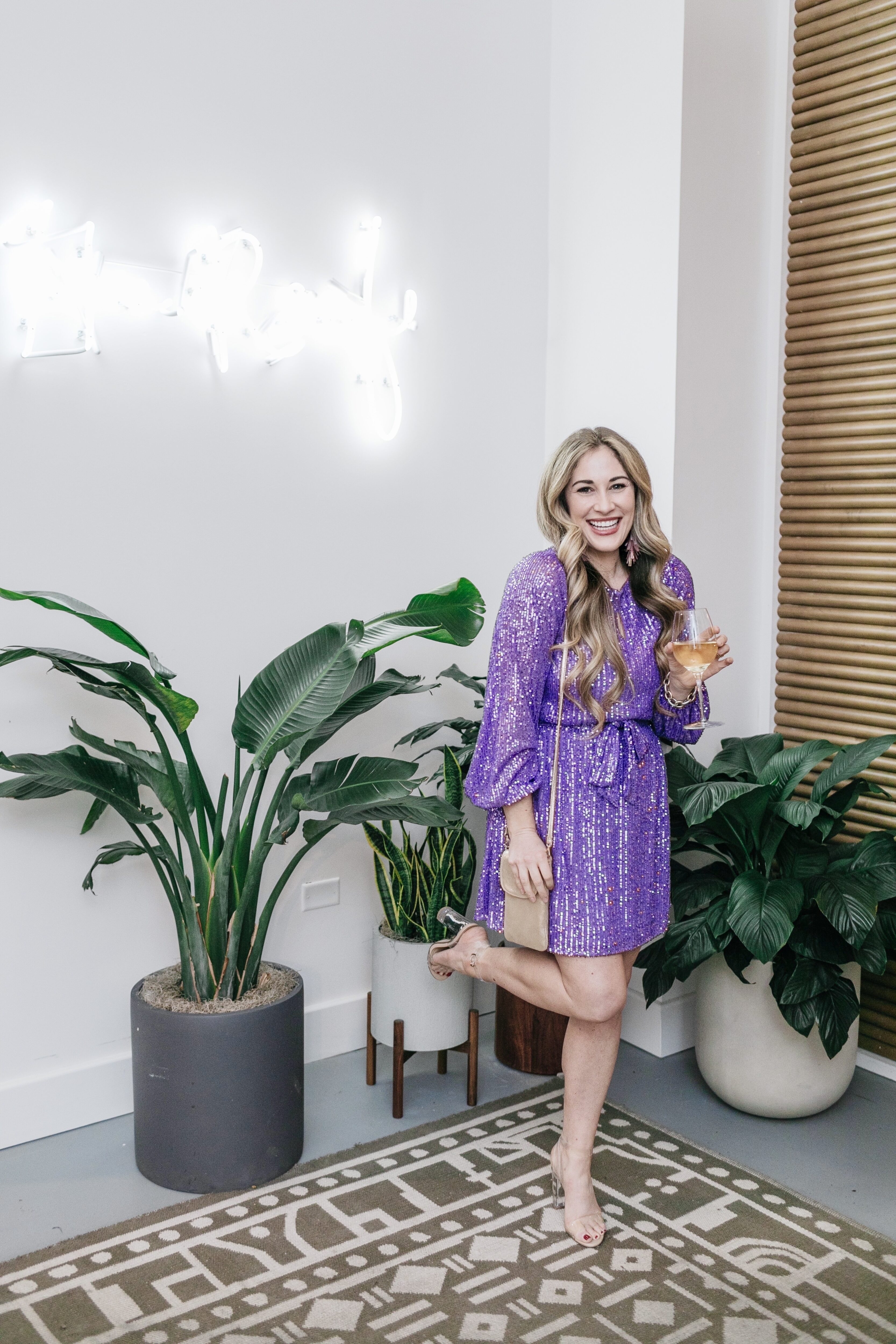 The moment I spotted this pretty faux leather tiered dress from Janie Rose Boutique in Southaven, I knew it was definitely me! The style, the color, the material. I always love classic with an edgy tough, and I thought this dress was just that! You can also find this pretty dress here in a hot pink color too. It is such a unique style dress!
As we lead into warmer weather, I think I will only start to wear this color even more. I've been seeing it not only in solid styles, but I've been seeing this eye catching color in so many floral prints, and it is definitely calling my name! I'm hooked, so you will definitely be seeing a lot of this color around here.
What do you think about Very Peri, the Pantone color of the year? Have you bought any lately?