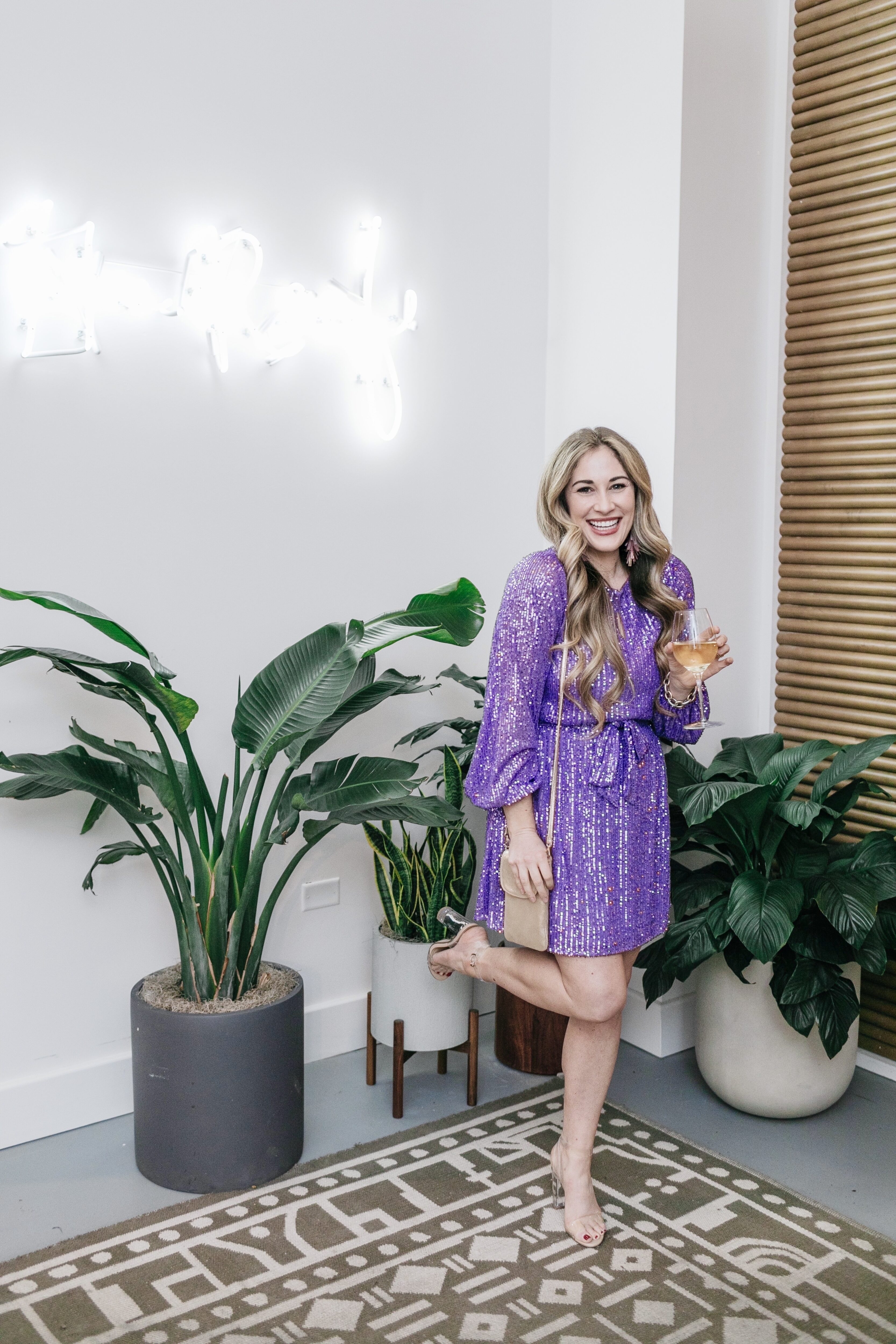 SHOP MY GIRLS' NIGHT OUT LOOK:

A couple weeks ago, my friend and photographer and I had a fun night out at Hu Hotel in downtown Memphis. They have a great bar and restaurant downstairs, Lucy, and a great rooftop bar as well. It's been quite a while since I've had a girl's night out, so MK and I stopped by Dillard's Wolfchase to see what all they had.
On top of being one of the best shoe and handbag selections in the Memphis area, they are also my favorite local destination for dresses. Dresses for church, for work, for date nights, for brunch…they have it all! The moment I spotted this gorgeous sequin dress in the prettiest shade of purple, I knew it was coming home with me!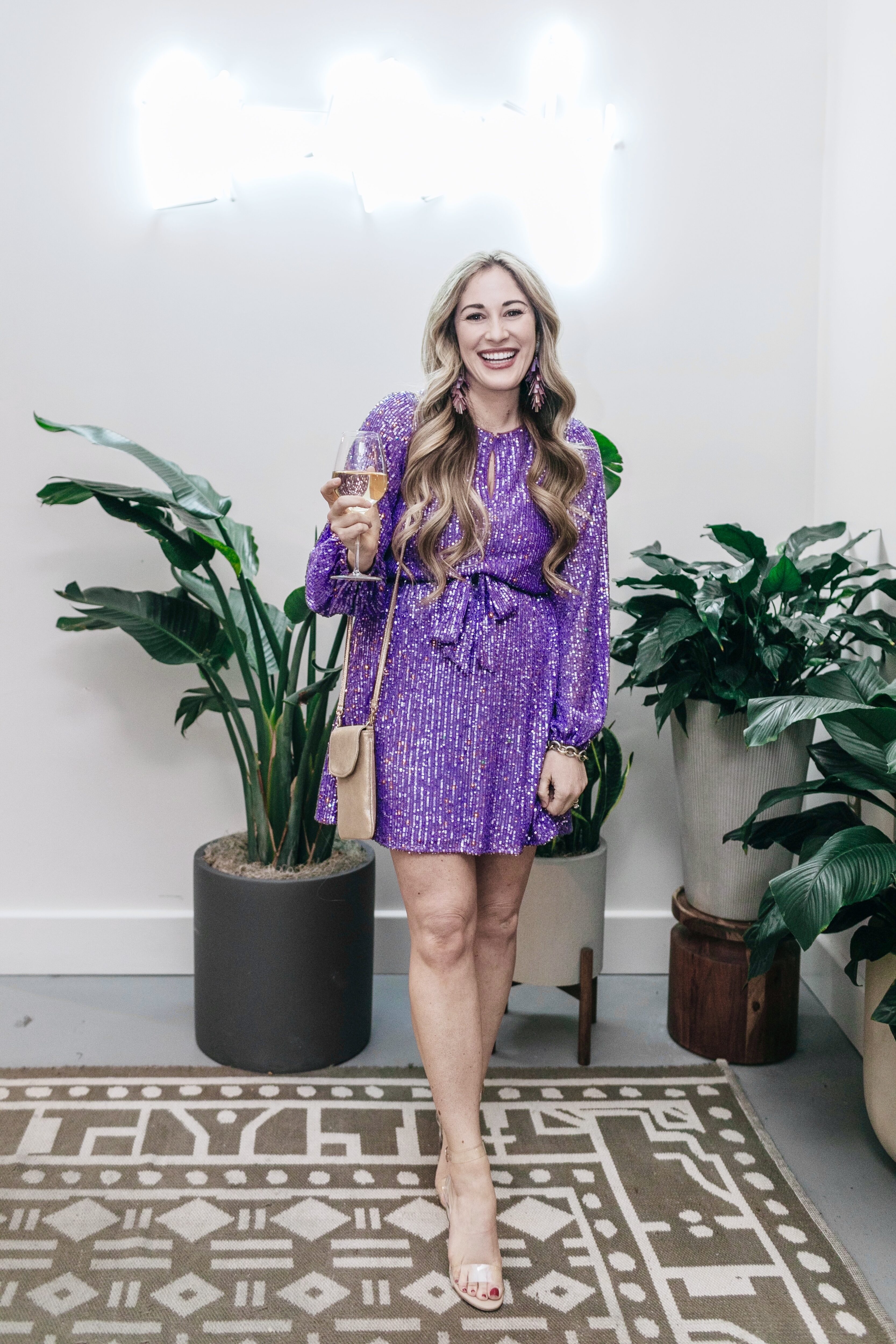 It's not often I find a sequin dress in purple, and I knew this one would be perfect for so many special occasions..including girls' night out! I ended up scooping up a couple dresses that day, one to wear out this night and one to wear to a brunch, and they're both perfect leading right up into spring too.
I am rounding up 9 of my favorite dresses from Dillard's today that are perfect for a night out. From sequins to poplin to satin, I'm sharing some of the prettiest textures, colors and prints to really make a statement when you have a night out. Which dress is your favorite? Have you checked out Dillard's new arrivals lately? All the fun colors and prints are perfect for spring!