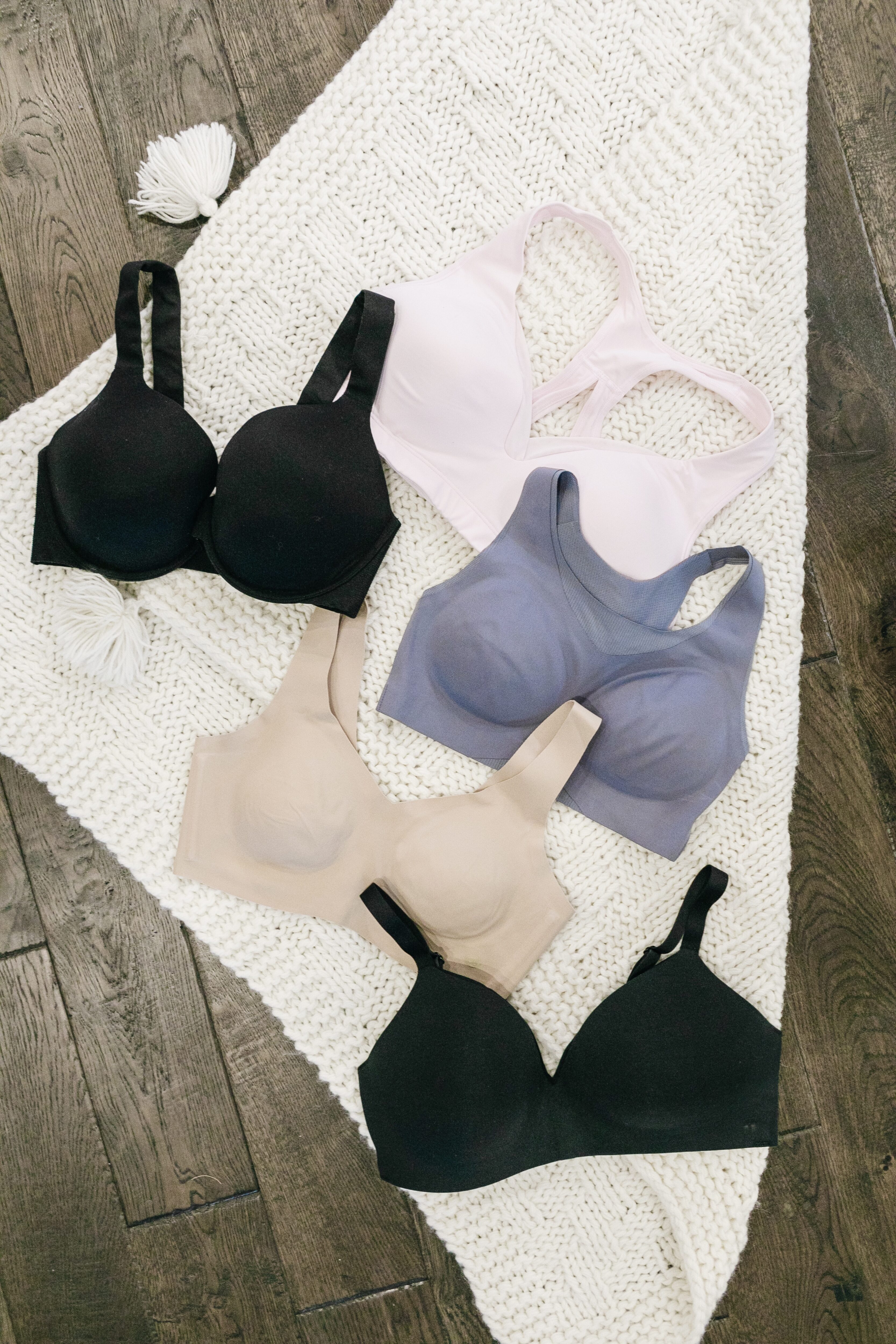 SHOP THESE BEST EVERYDAY BRAS:

I might be 16 months postpartum, but I am FINALLY starting to wear real bras again! It has been a long couple of years LOL, but it feels so good to put on a normal bra again that feels comfy and supportive, but yet looks so good on me too. I have been trying on new bras a lot over the past month and wanted to share my top 5 brands for comfort!
They carry some of my favorite sports bras. They fit great no matter your chest size. They also offer a great range from light support to fuller support for more active sports. They never slide down on me, and they always keep me supported during working out and running.
This is a new favorite brand of mine! I have been looking for some great undergarments that will help smooth out everything while still being comfortable and offering support. And this bra does exactly that! It is lightweight while still being supportive, and it doesn't show underneath my clothing, which I love! Their pieces are perfect underneath dresses where you need to look and feel your best.
This is still one of my all time favorite brands of bras! From their nursing bras to their sports bras to their everyday bras, they are all so comfortable and offer great support. Not to mention, they are alway SO soft! They carry a huge variety, so you'll be sure to find a bra that is perfect for every occasion, even pretty lingerie.
I love how their bras fit me, especially on my sides without leaving that side boob or fat hanging out. This bra smooths, is soft and comfortable and fits perfectly. Just like my favorite leggings, Spanx is the brand you can always trust to make you look good.
I've been a fan of their pjs and panties for while, so I finally decided to try out their bras too. Just like their other pieces, they are so soft and comfortable. And they pair well with all their other undergarments and sleepwear with mix and match pieces.
Have you tried any of these everyday bras? Which brands are your favorite for comfy bras?