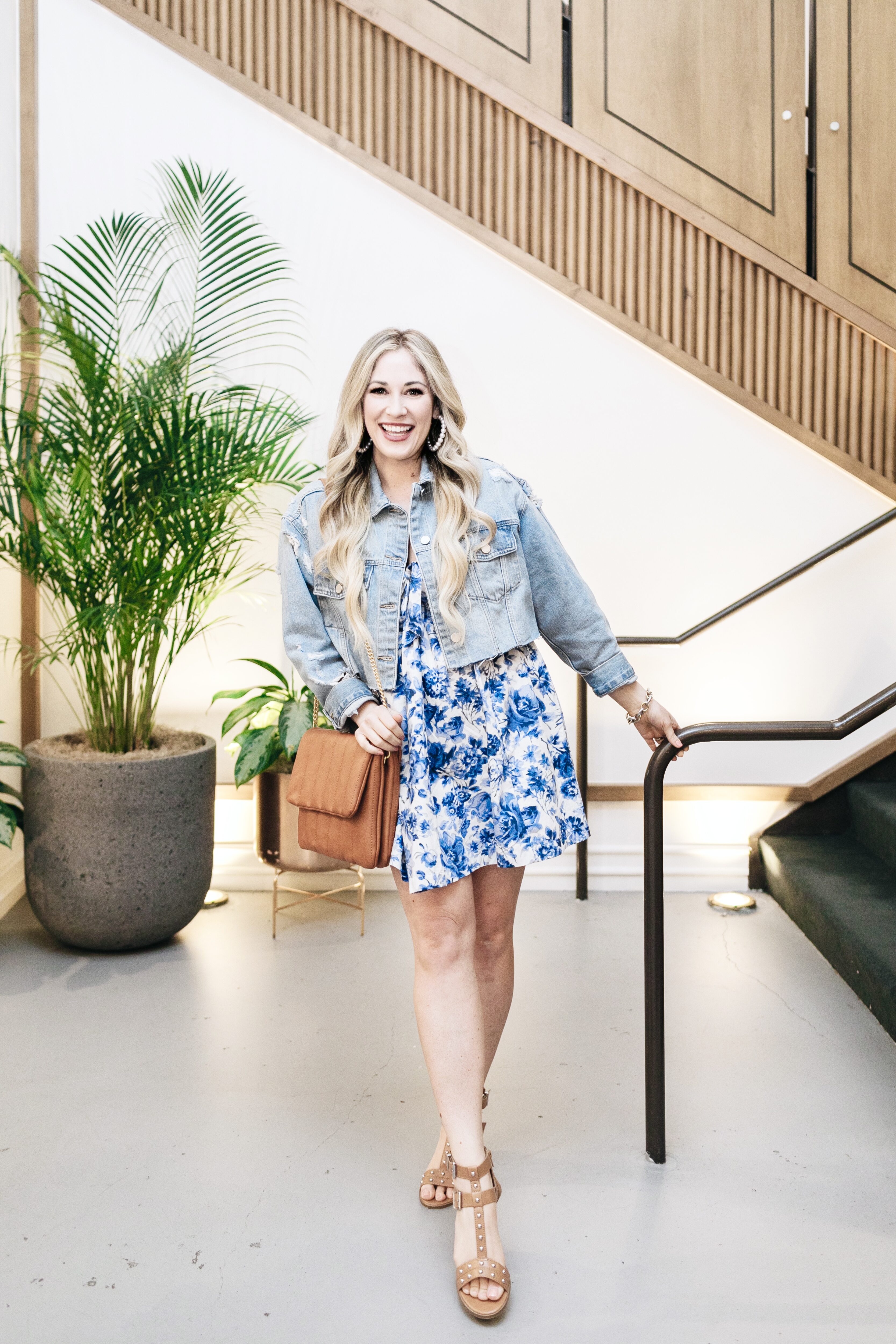 SHOP MY FAVORITE ABERCROMBIE DRESSES FOR SPRING:

If you haven't stepped a foot inside an Abercrombie in the last decade or 2… or even 3, you're not alone. But trust me, you WILL want to give them another chance. Over the past 5 years, Abercrombie has been working hard to revamp itself, and it shows. What was once an exclusive store that I hated to shop at, couldn't afford (hello, I was a teenager) and sometimes didn't even fit in has now rebranded themselves into a store for those same teenagers… as adults.
And to my love and surprise, they are a very inclusive store now. They carry a much broader range of sizes than they used to, different fits and different lengths, price points and even great sales. What was the store I didn't ever fit in is actually one of my favorite stores now. Even their denim fits SO well!
Believe me, I was a skeptic at first too. But I have been pleasantly surprised at the selection of clothing, sizes and styles carried in the new Abercrombie. And today's pretty little dress I'm wearing?? It's from Abercrombie and is a new favorite of mine! Their clothing runs true to size in my opinion these days…no more needing to size up to even get one leg into Abercrombie.
I have rounded up 15 of my favorite Abercrombie dresses today, and they are so pretty! They even have a few great pieces on clearance. They are all high quality, not see through and really well made. And don't worry, you won't spot a moose logo on any of these pretty dresses LOL! Have you tried Abercrombie lately? Which is your favorite dress?