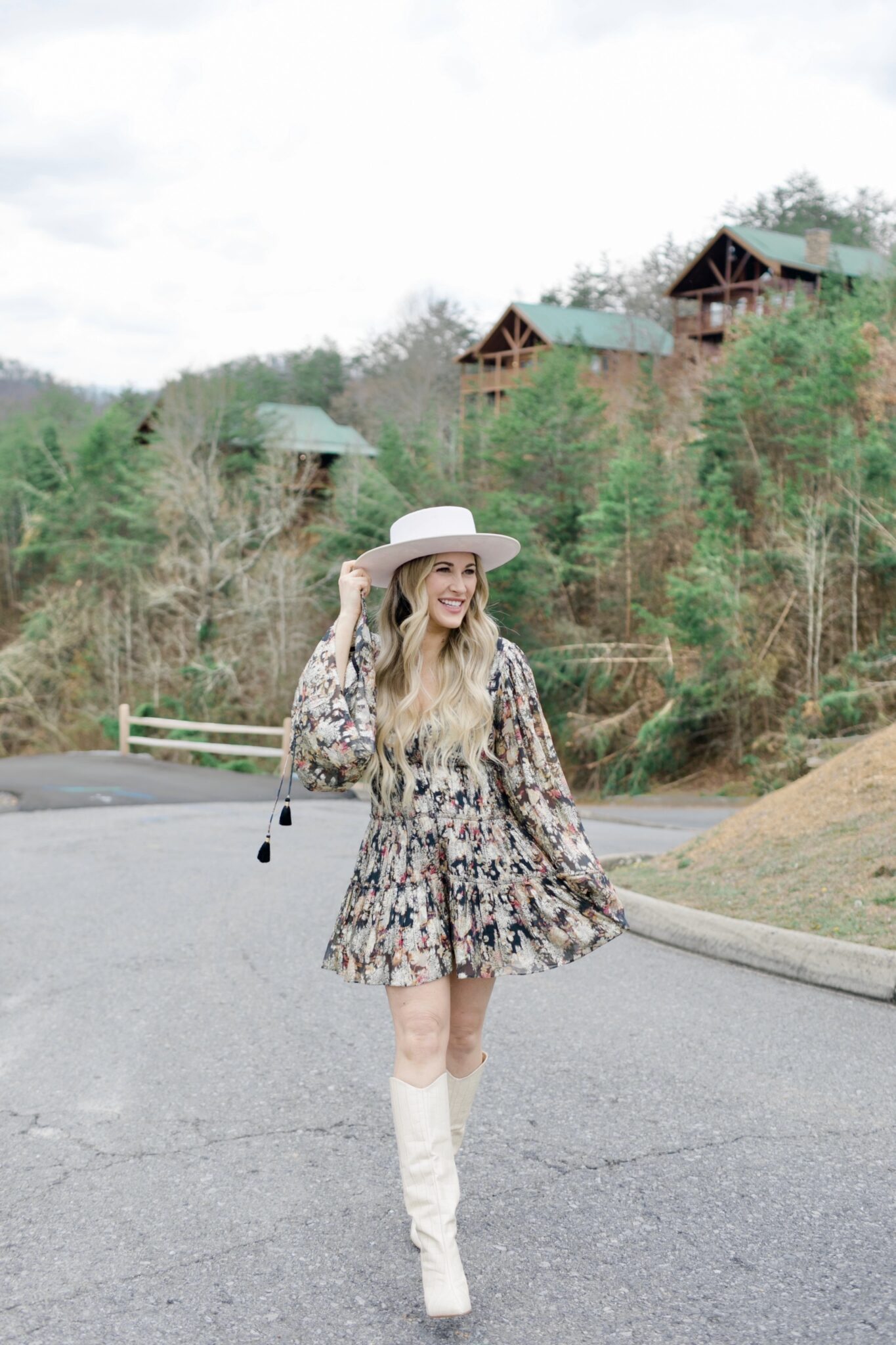 SHOP MY YELLOWSTONE INSPIRED LOOK:

We recently had a fun event to attend, and the theme was Yellowstone. Matt and I love watching Yellowstone and are still working on the series. Our binge watching Yellowstone started just shortly after we finished binge watching Longmire (love it!) After we got the invitation, I immediately went to planning out our outfits! I wanted an above the knee dress that I could twirl in and that I could wear again and again. That is typically my most important criteria on my list. I don't want to buy something I will only wear once. So I decided to go with this dress, these boots and this hat.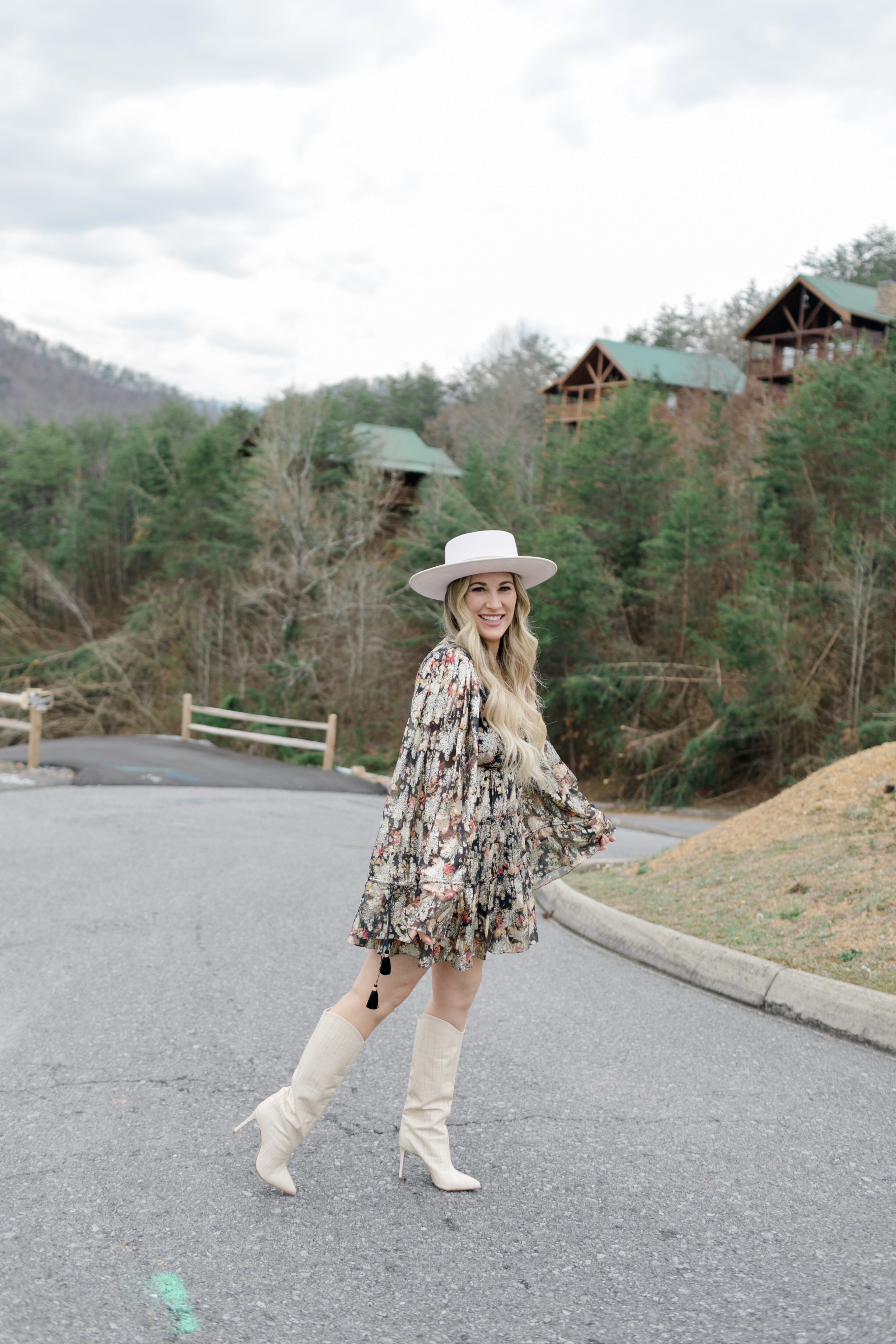 I had been eyeing these boots for quite some time, and they are even more perfect in person! They are a beautiful ivory color that will go with most anything. I love the high heels, yet they are still very comfortable. And the croc print is divine. I know I will get so much use out of these boots since I went with a Western style high heel croc print boot instead of a flat pair of cowgirl boots.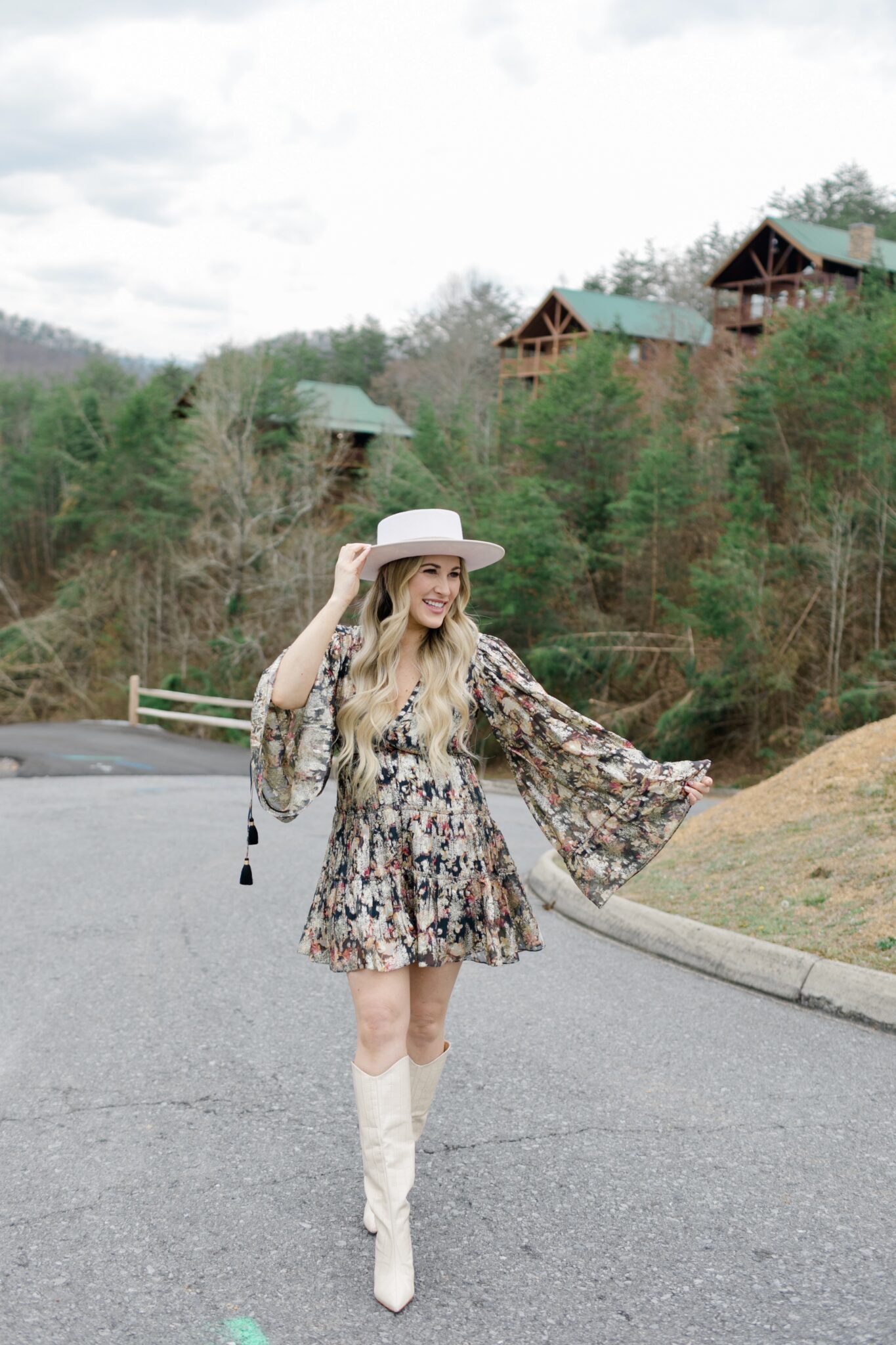 I topped the look off with a pretty ivory colored hat that had metallic ribbon on it. My dress has gold metallic on it as well. They all paired together so well, and I think it was a such a fun look to wear for the night. Matt wore his starched denim, ostrich cowboy boots, a grey blazer and a black cowboy hat. We were feeling very Dutton. = ) This was such a fun theme and such a fun night to dress up! I think this could be a fun Halloween costume idea for couples too! What do you think about the show Yellowstone? What would you wear for a Yellowstone themed event?