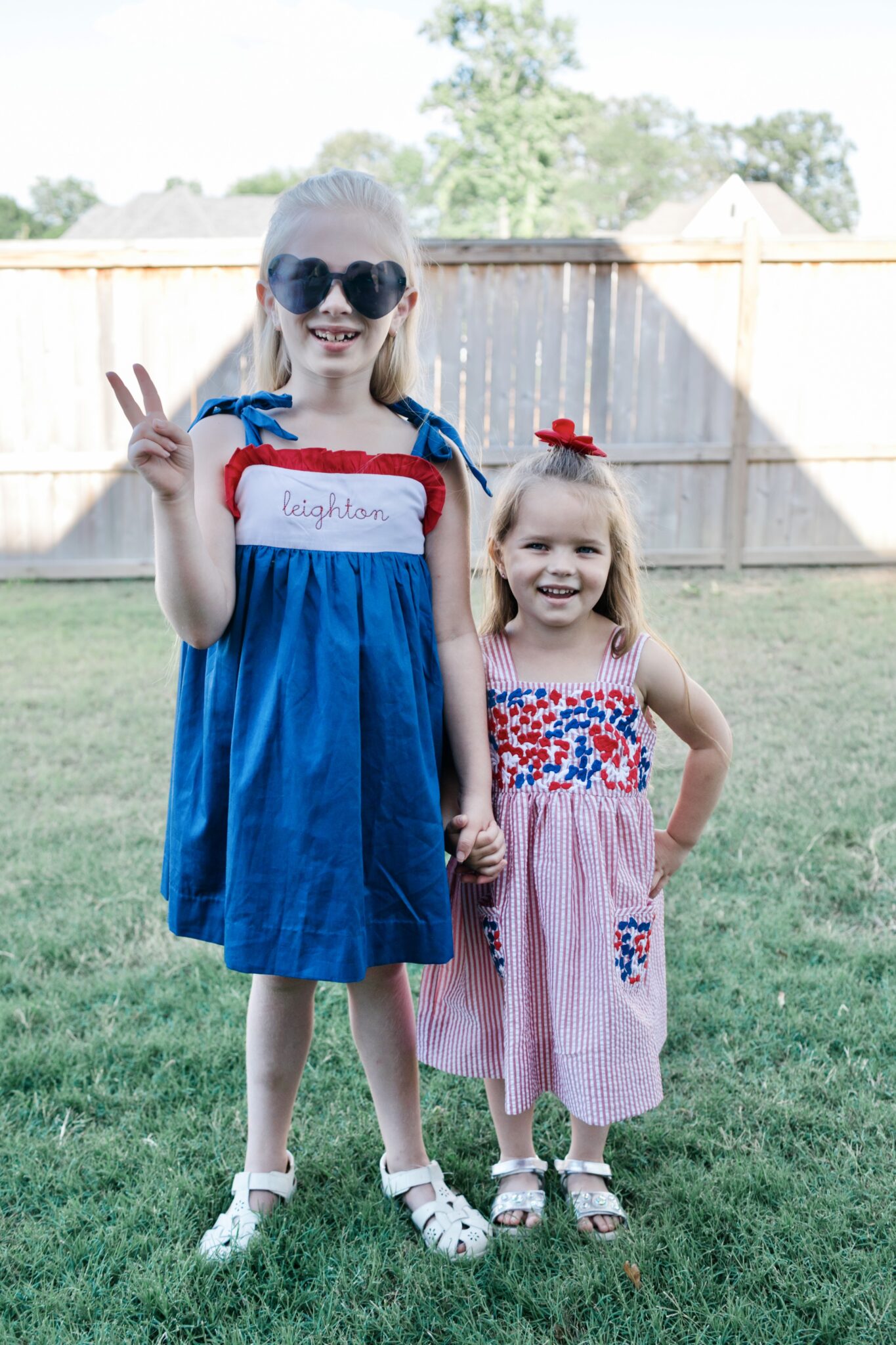 4th of July Outfits

Are you looking to throw a little 4th of July party this summer, but don't even know where to start? Whether you've been throwing parties for years or this is your first one, I've got some great tips to make sure your party is patriotic perfect without spending a ton of money or time.
You don't need a massive budget and a whole staff of help to throw a fun summer party! You just need the right touches to really step up your party. I'm listing my 5 favorite tips to throw a great patriotic party this summer that is perfect for kids, friends or family. And 1 more must is to make sure you wear a little red, white and blue too. = )
Patriotic Barbecue Setup
1.) Set the table with red, white and blue tableware. We typically always keep these color tableware at our house because they mix in well with different neutrals to pair perfectly for different holidays. I love adding holiday-specific pieces for a fun accent like this packed Party set!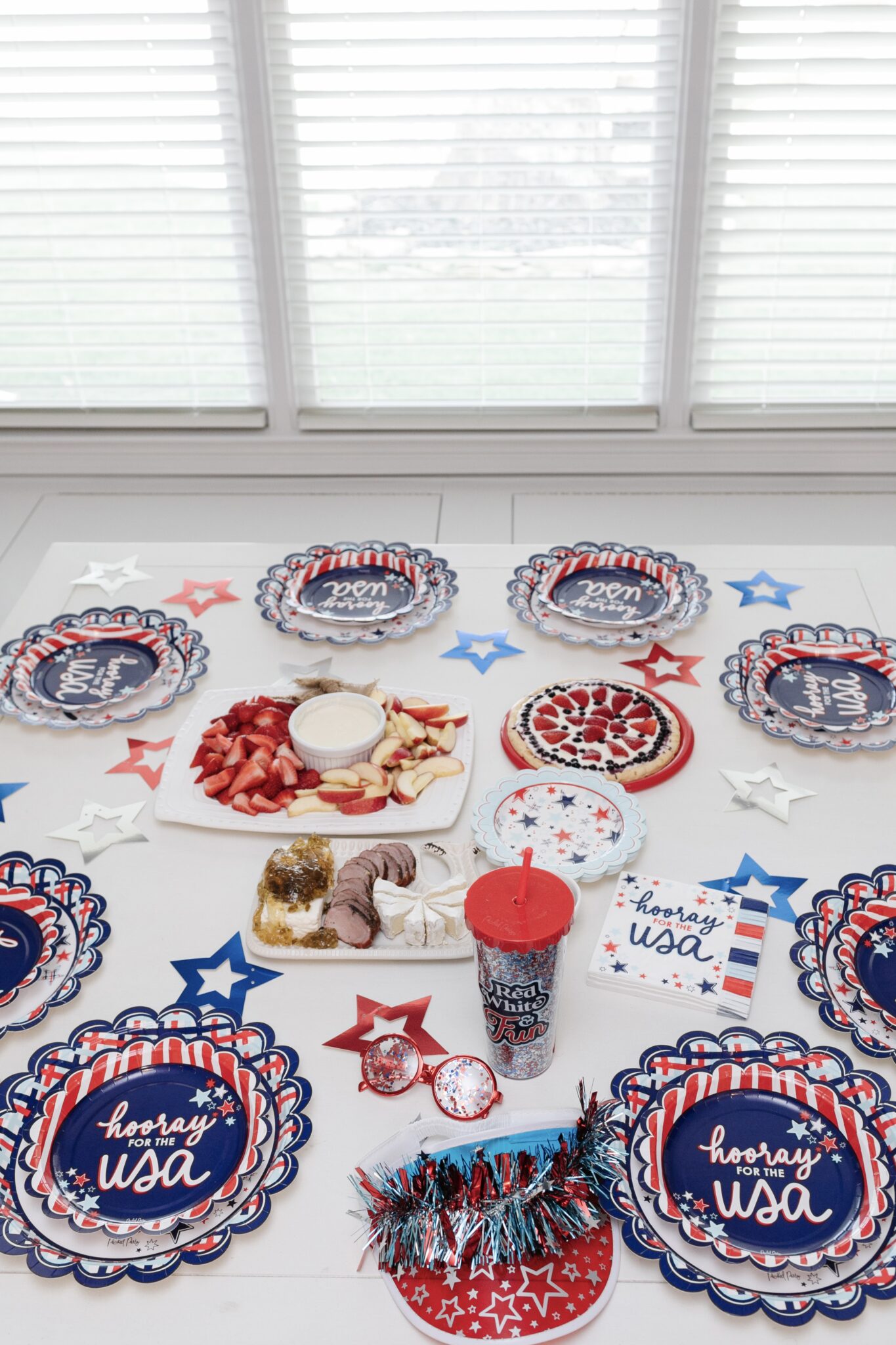 2.) Don't forget the patriotic backdrop and decor. Add in some fun, colorful decor on the table and wall with sunglasses, cups, flowers, star garland or an American flag backdrop. It's perfect to take pictures in front of too!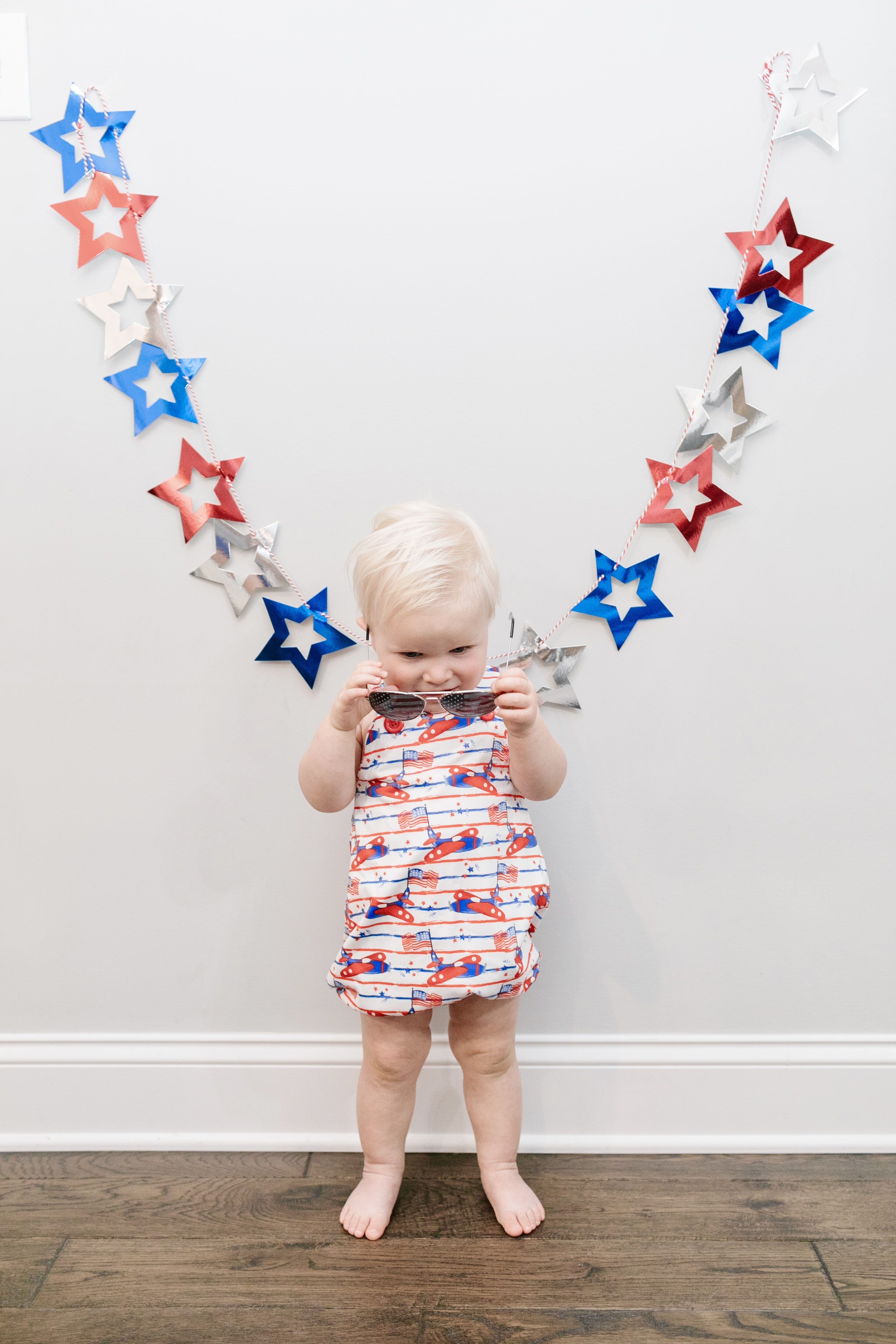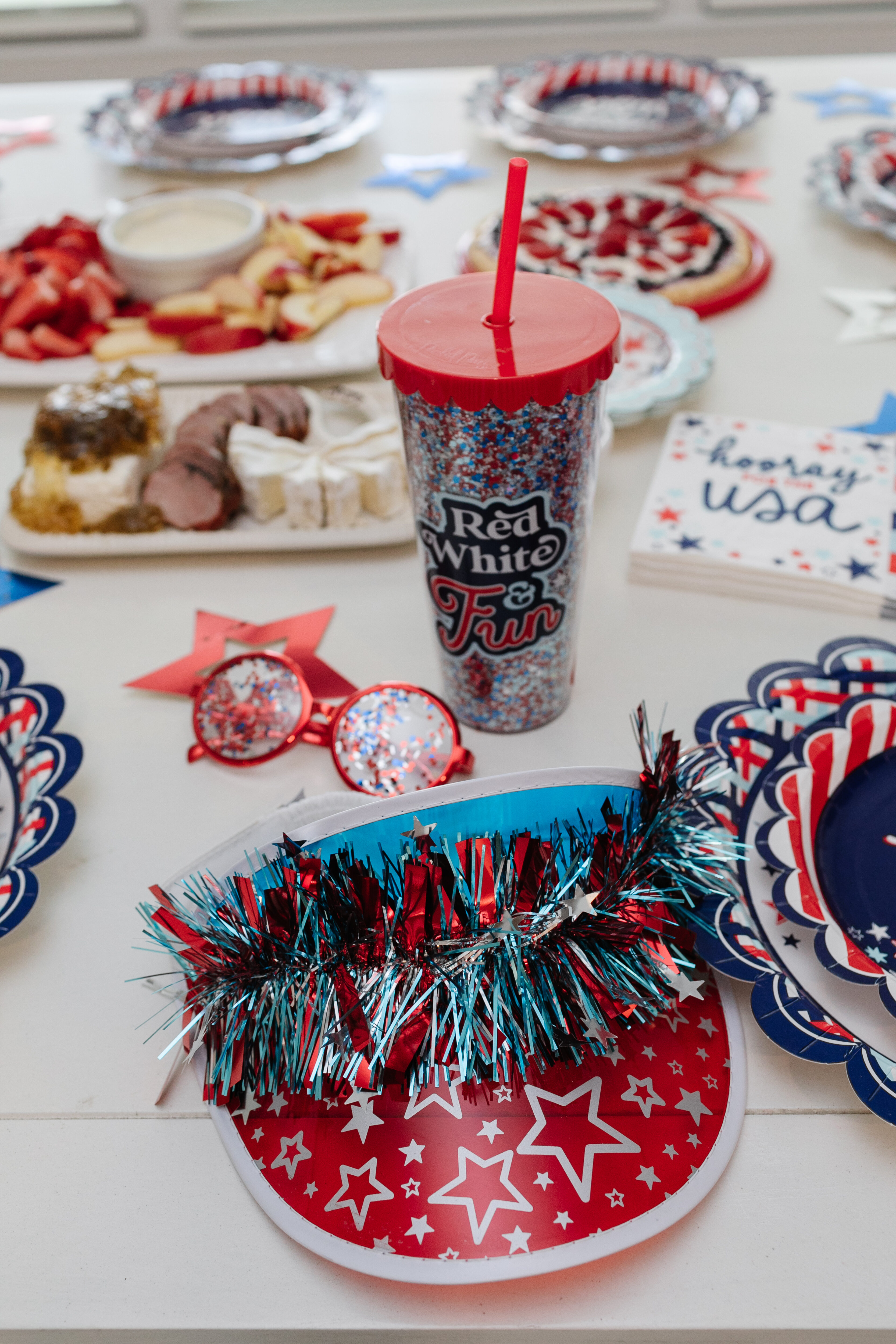 3.) Add fun games for the kids! Balloon darts would be so much fun to add on a flag backdrop on the wall or outside. You could also do patriotic bean bag toss or Stars and Stripes bowling or lawn tic tac toe. The possibilities are endless, and both the kids and adults will love it!
4.) Patriotic, fun food is a must! Think a hotdog bar, a fruit pizza (I make a yummy gluten free one, and the kids love all the fruit!) and a punch bar with fruit toppings . Yum! Get creative and colorful and don't forget the fun food shapes too.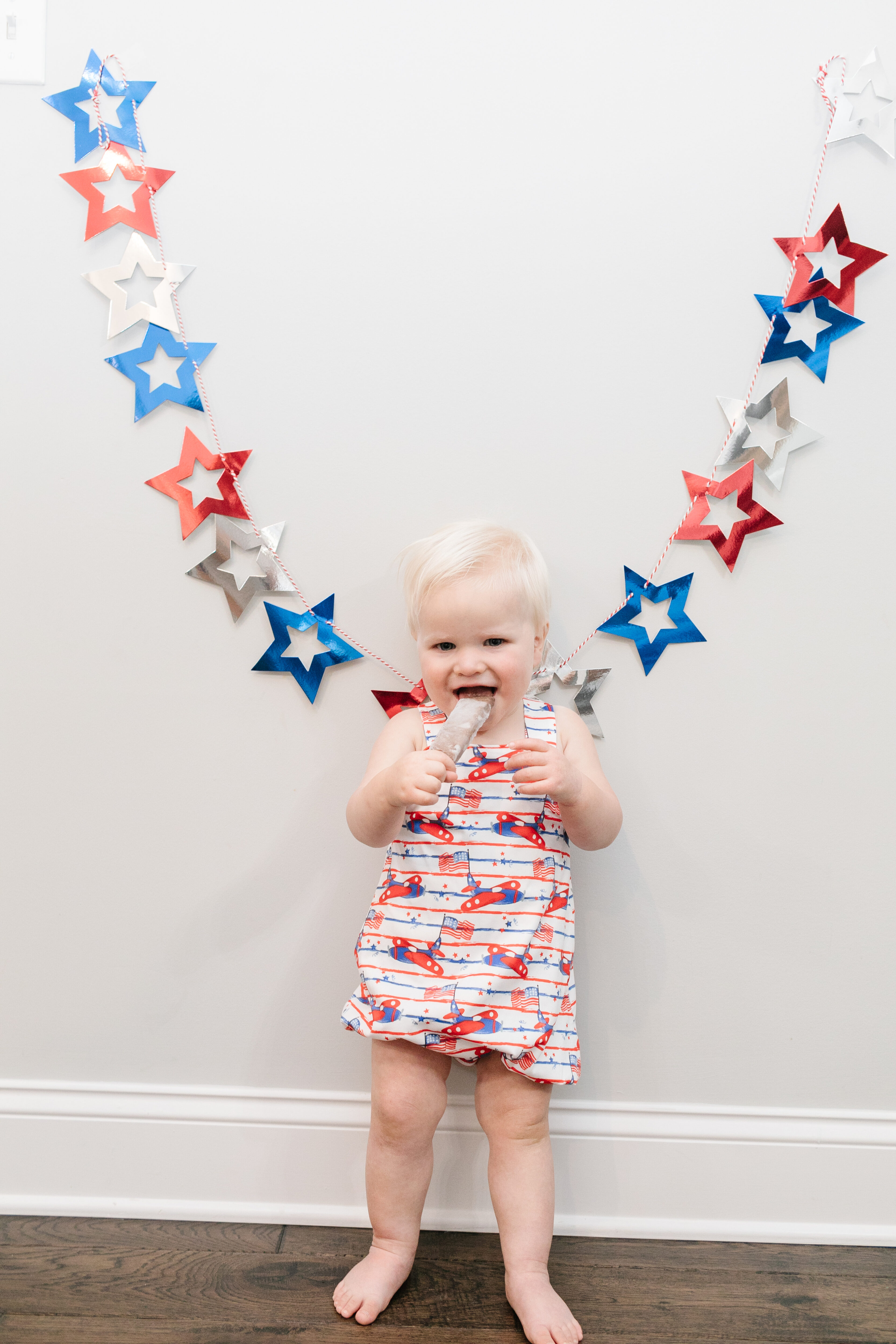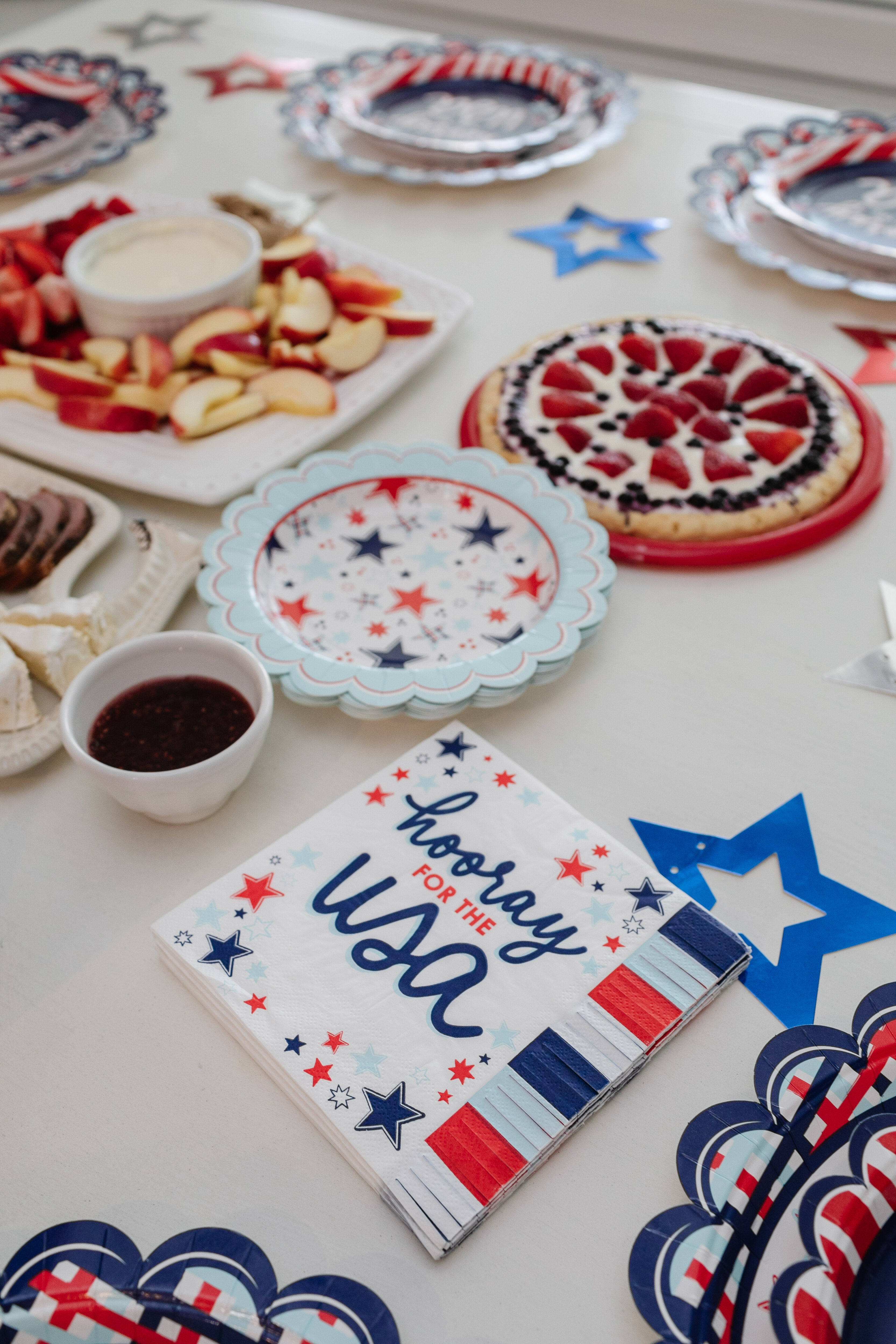 5.) You have to end with fireworks (or sparklers and poppers) if you can't shoot fireworks in your neighborhood. Sparklers and poppers are always a must for the kids every single year! They are easy and don't require much money, work or cleanup. Win win!