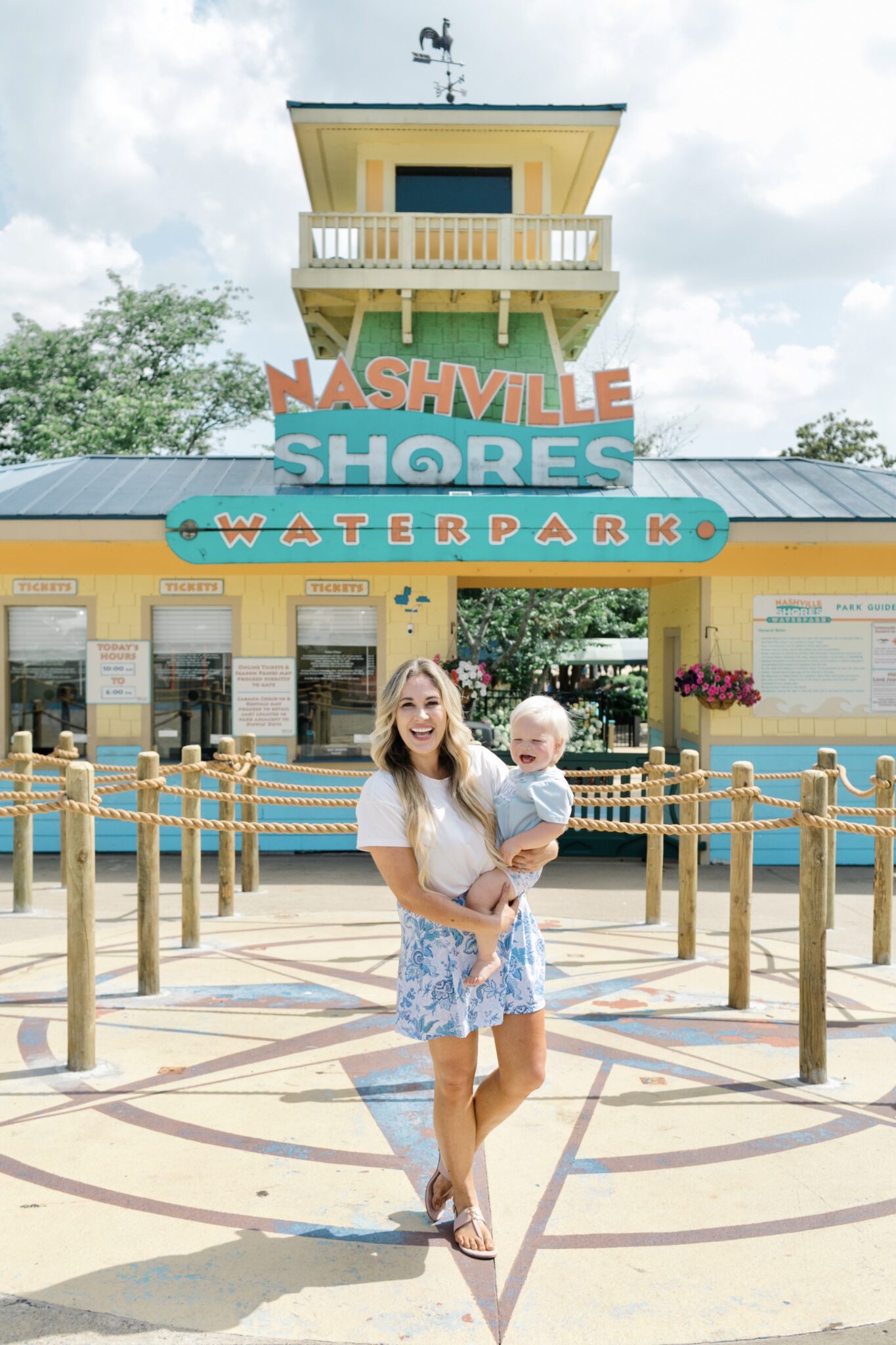 Shop My Nashville Shores Look

Y'all, it is hot! And summer is just getting started! How do we survive the summer heat with kids?! At a waterpark! Living in Tennessee, we are lucky to have some great waterparks pretty near. One of those is Nashville Shores, located in Nashville, Tennessee. It's only 3 hours away from us, and the really cool thing about it is that it not only has a waterpark, but it also has a beach! And…they even have cabins there on property, so you can stay where you play! That makes it so convenient for families and kids.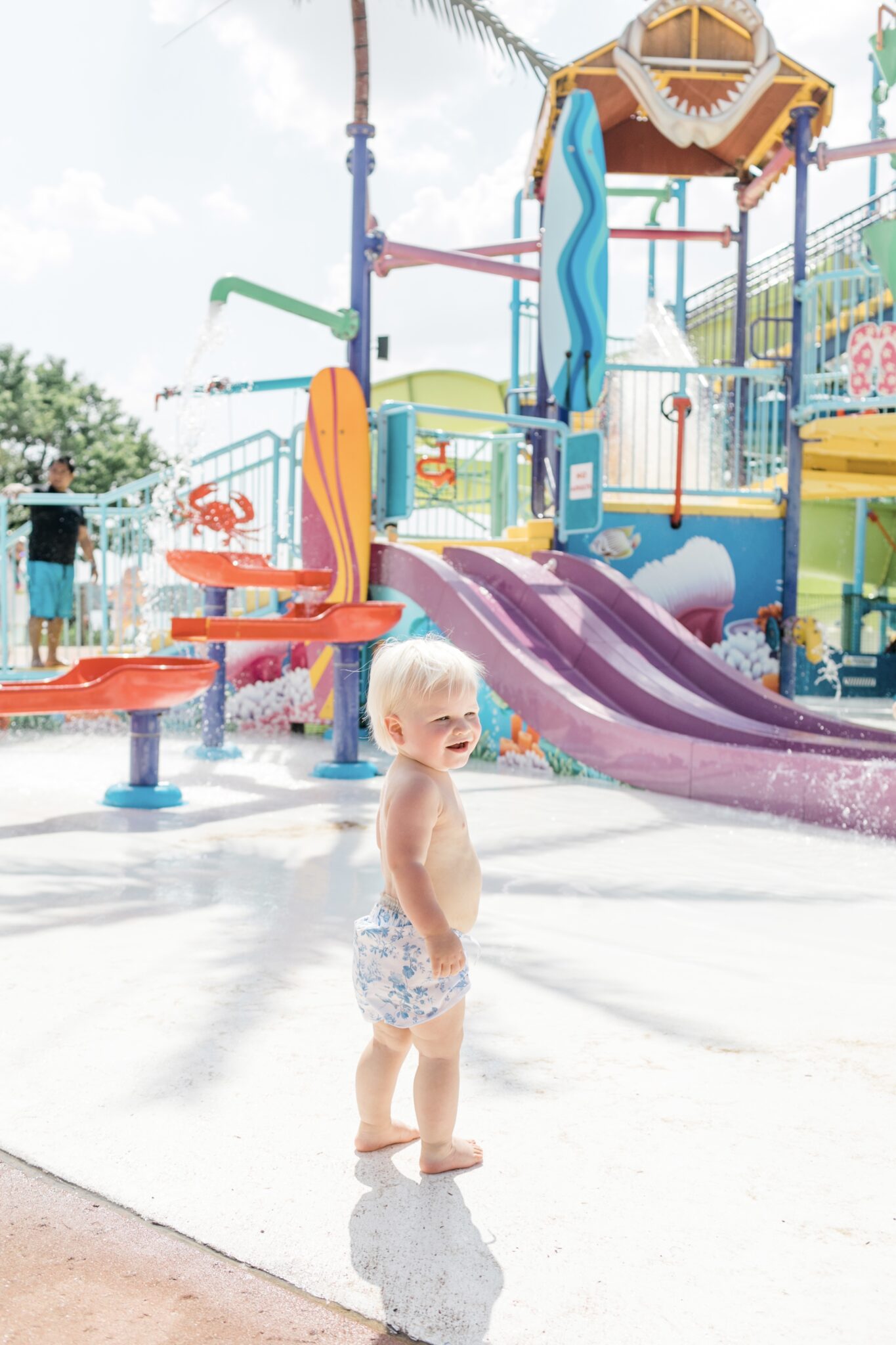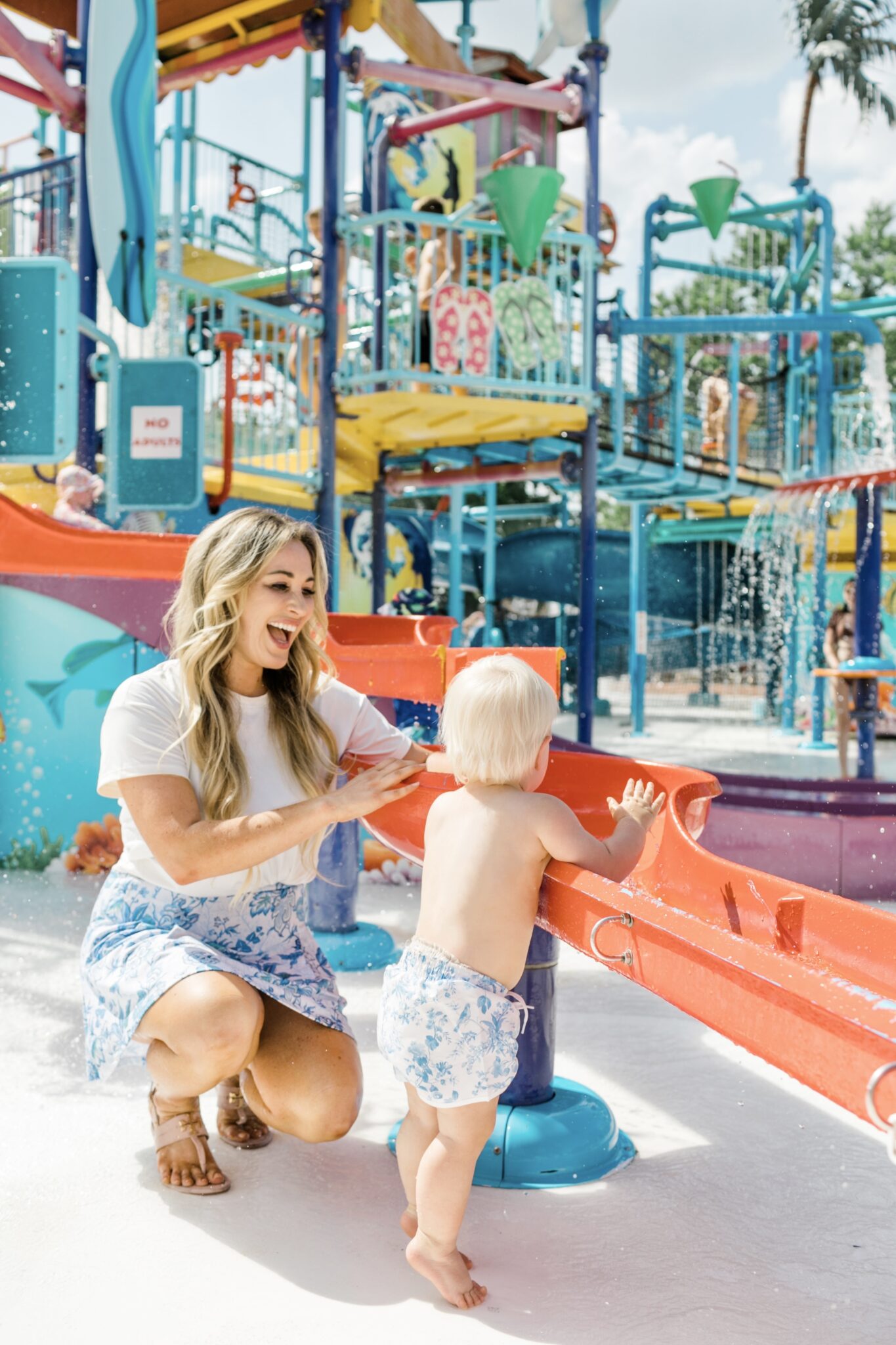 Last week I loaded up the baby, and we went for a couple days. I have been to Nashville Shores so many times over the past 2 decades, but I've never been with my kids, so it was fun to get to try out all the areas for kids this time (since I'm usually riding all the scary slides!). There were a couple different areas for kids, but Kowabunga Beach was mine and Grayson's favorite! It was so big!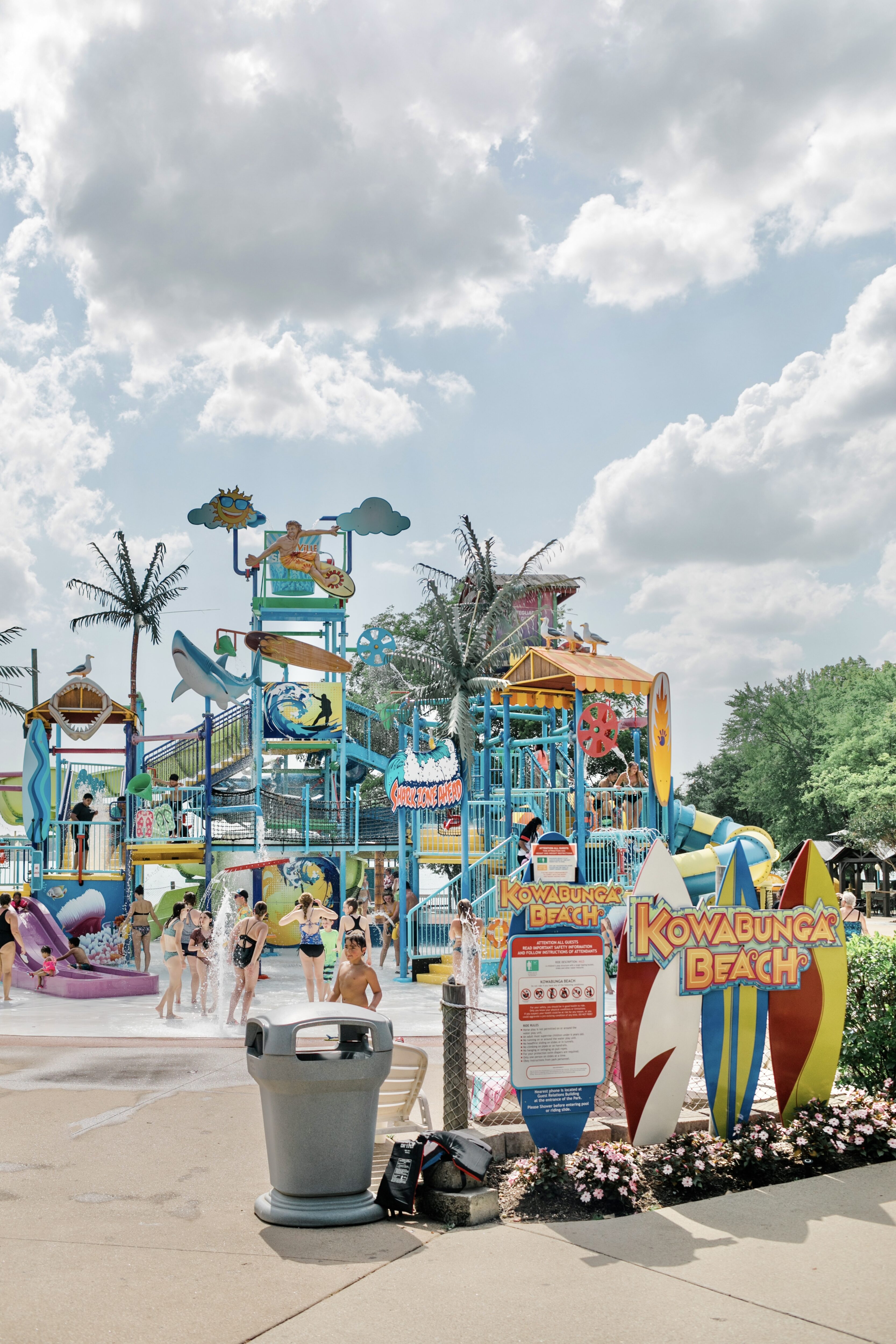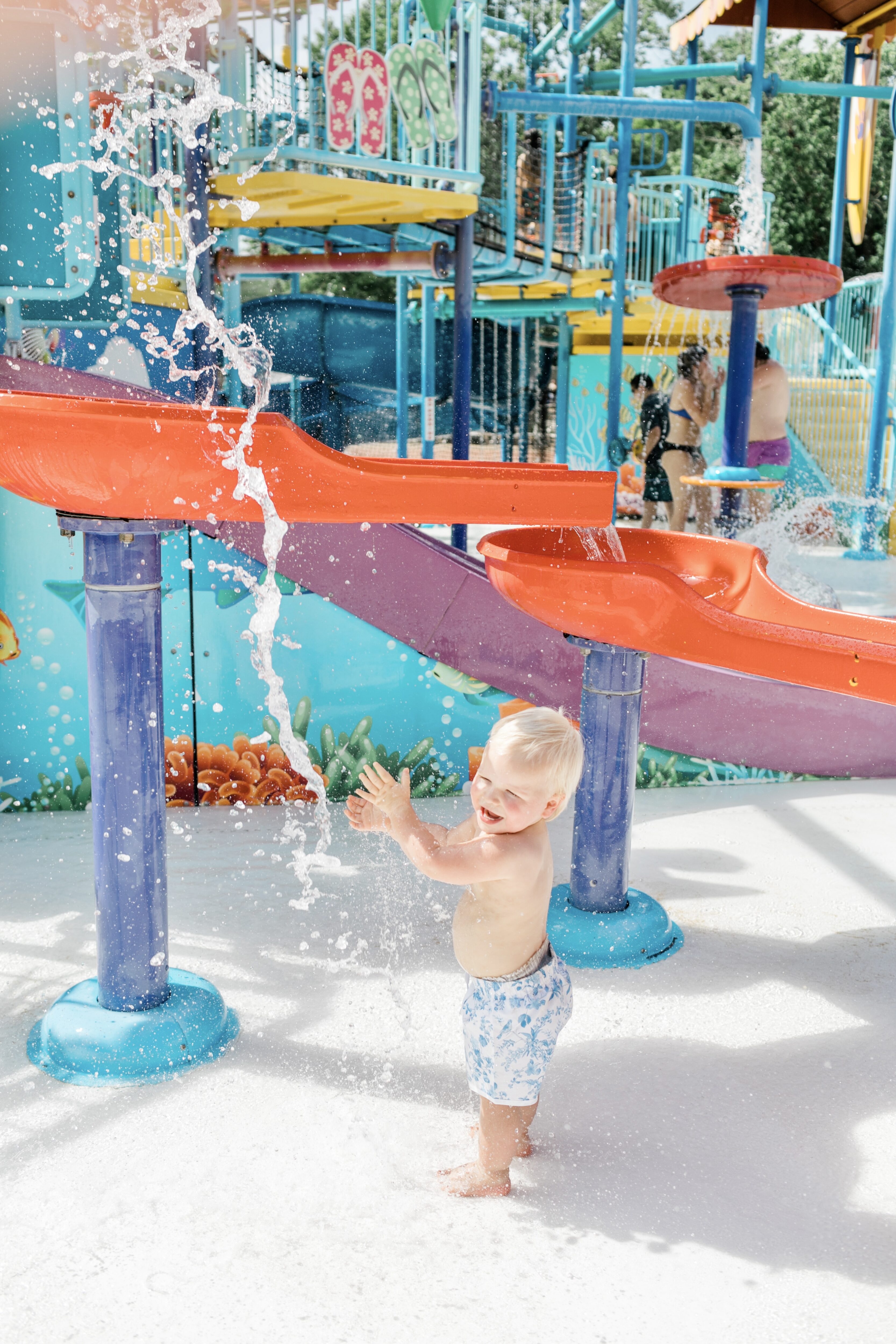 Kowabunga Beach had several slides both short and tall for kids, swings, a splash pad and tons of other water ables and areas for the kids to splash around. It was perfect for Grayson's area, but I know even Amelia and Leighton would have loved Nashville Shores too. They're already begging me to go back and take them when they aren't in camp one day lol!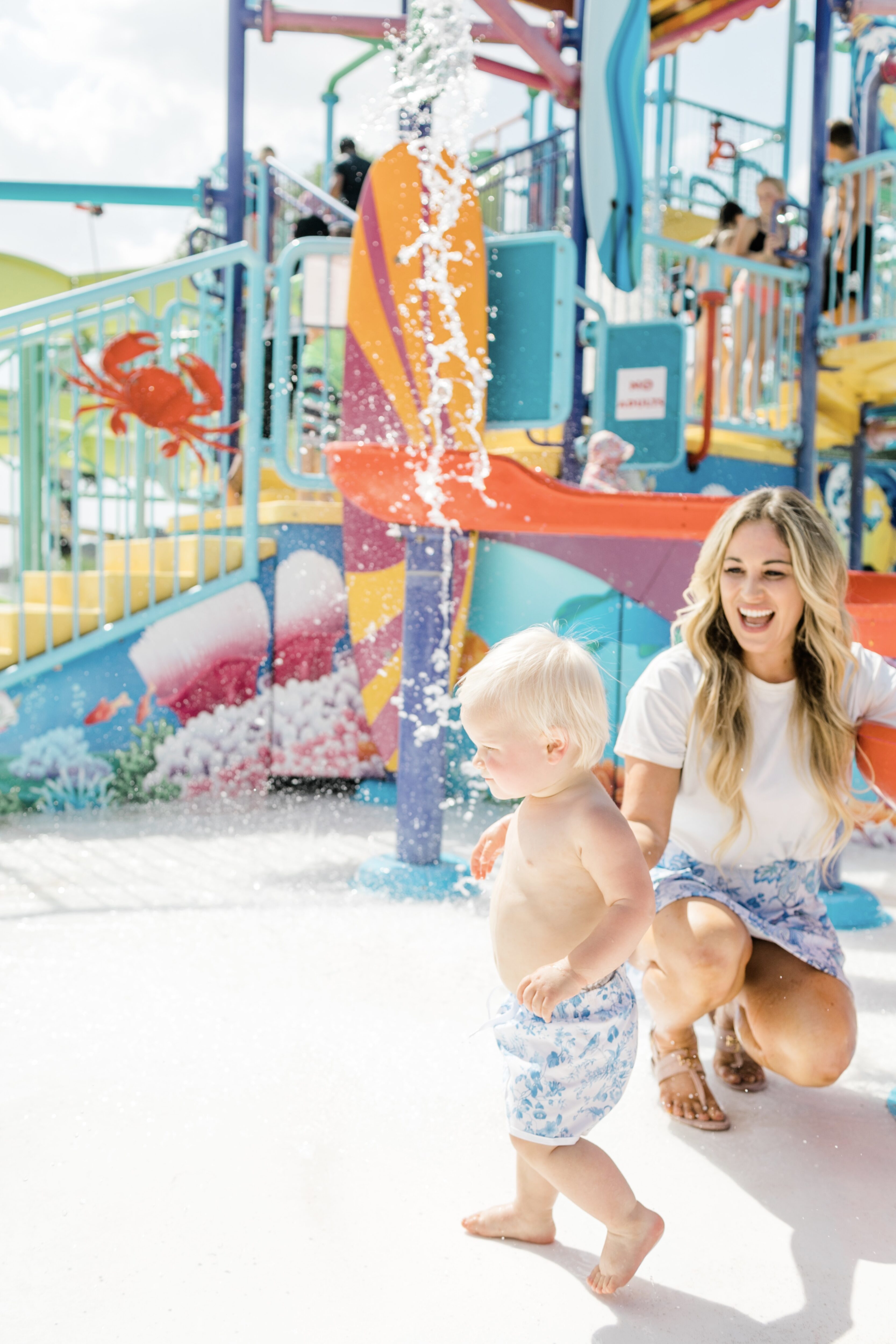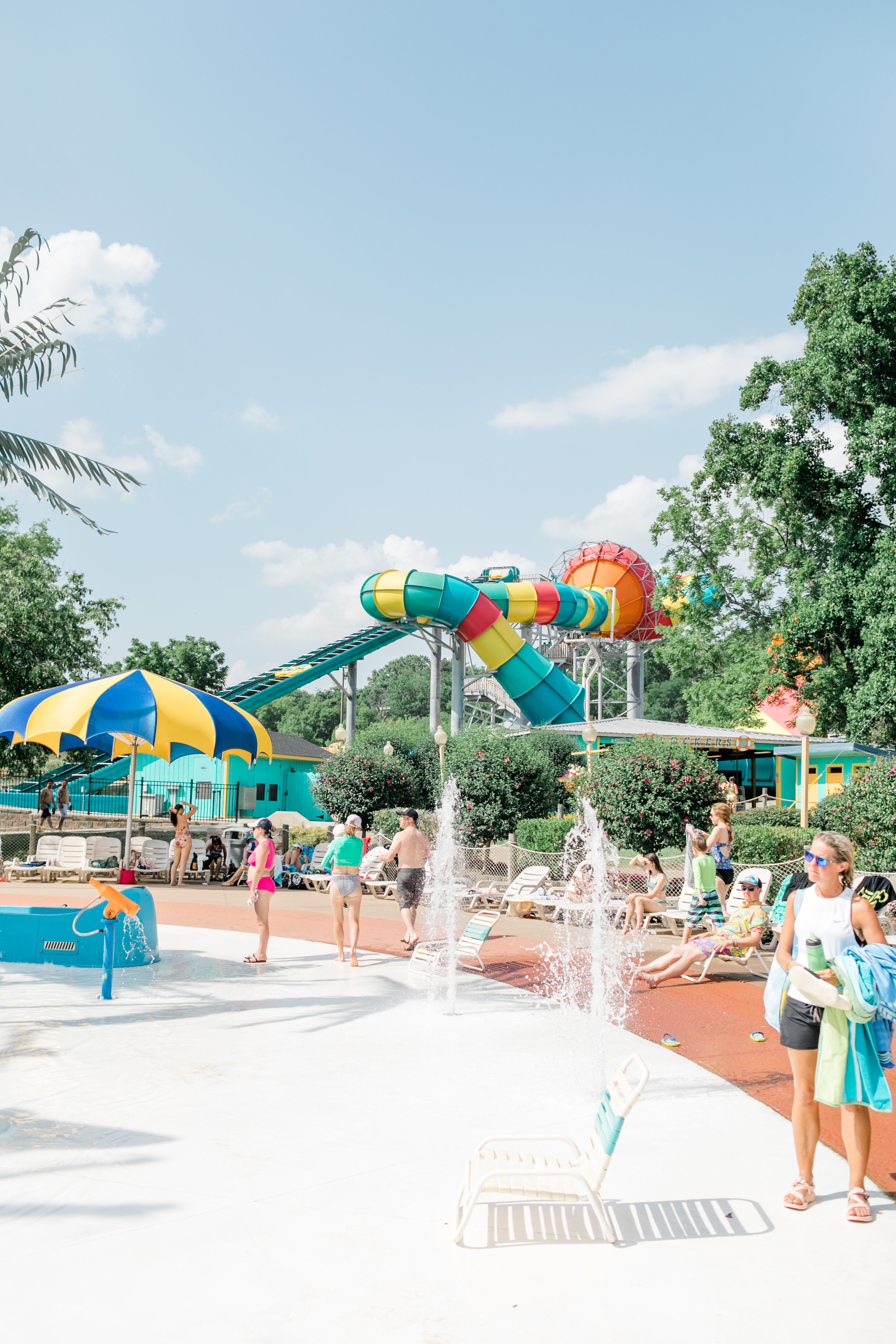 There are also tons of slides for thrill seekers and even rides for entire families like the slide that fits a family of 4 on the floats. And of my other favorites is the lazy river! I took Grayson through it, and he loved it. I put him in his life jacket and just held him through the lazy river. He loved all the little waterfalls we went by!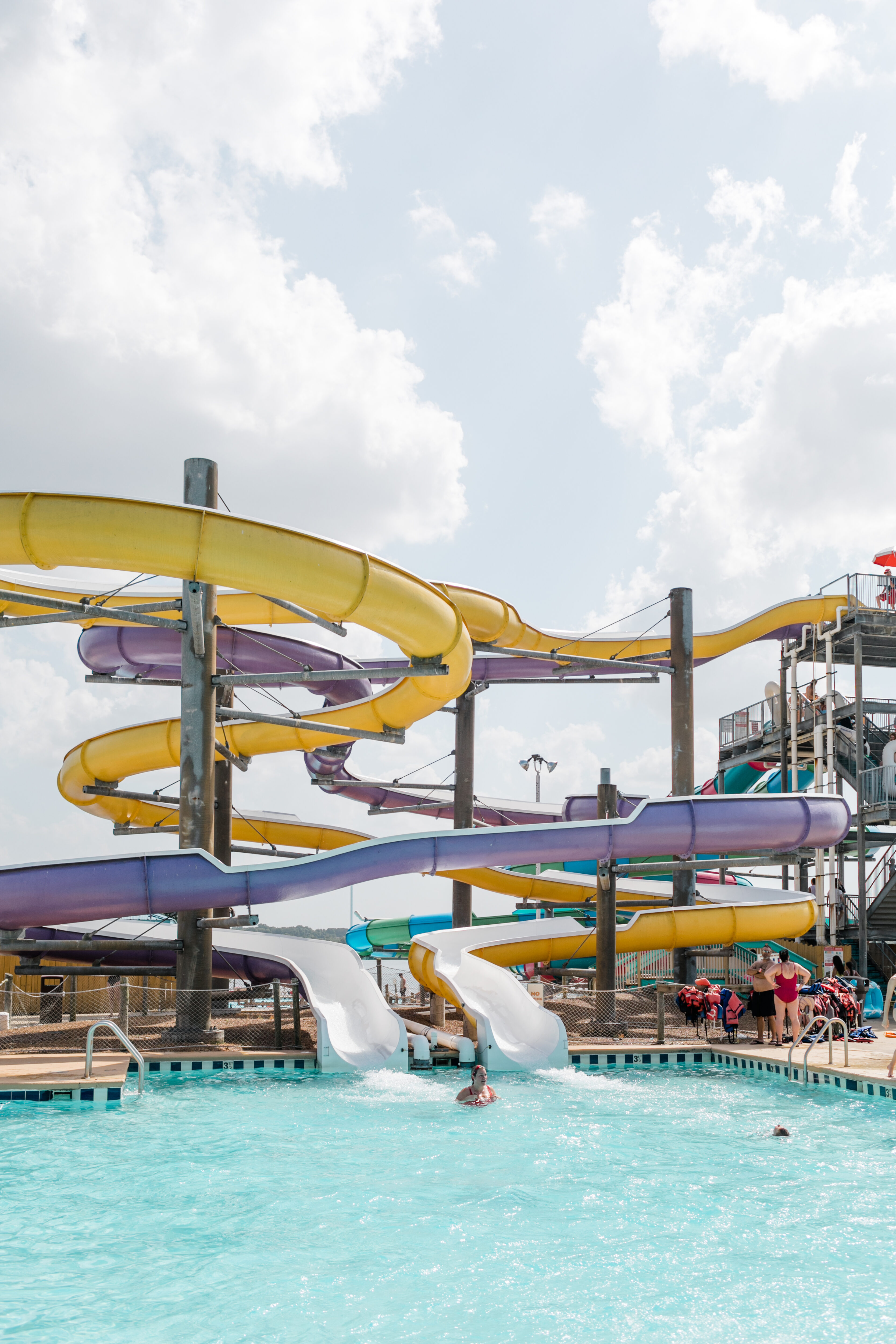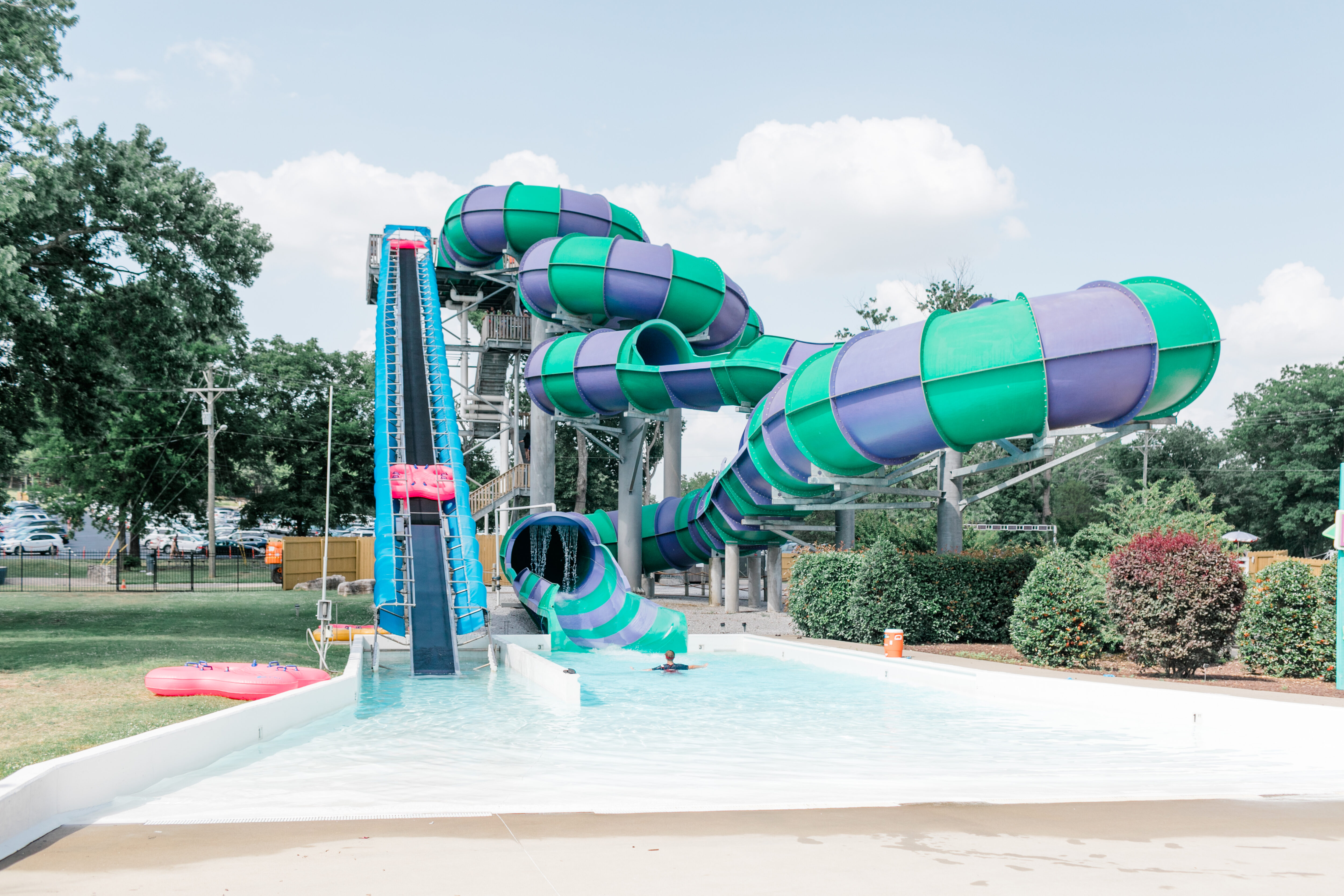 If you've finally got your fix of the play areas, the lazy river and the slides, there are tons of other places you can go too. There are tons of cabanas on property to keep cool and relax in. There are also gift shops and tons of places to grab food and even Dippin' Dots. Grayson was a big fan of the chocolate lol!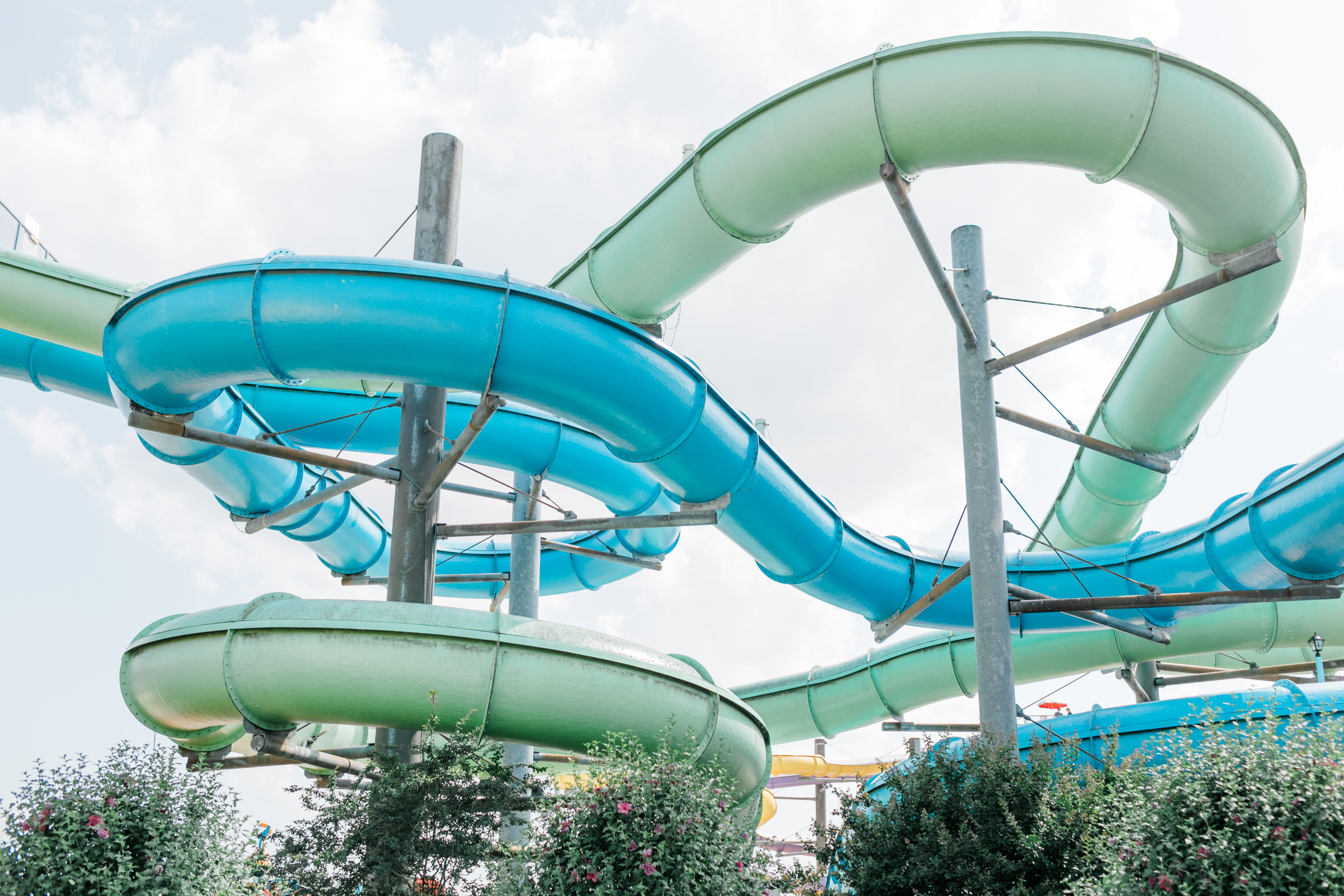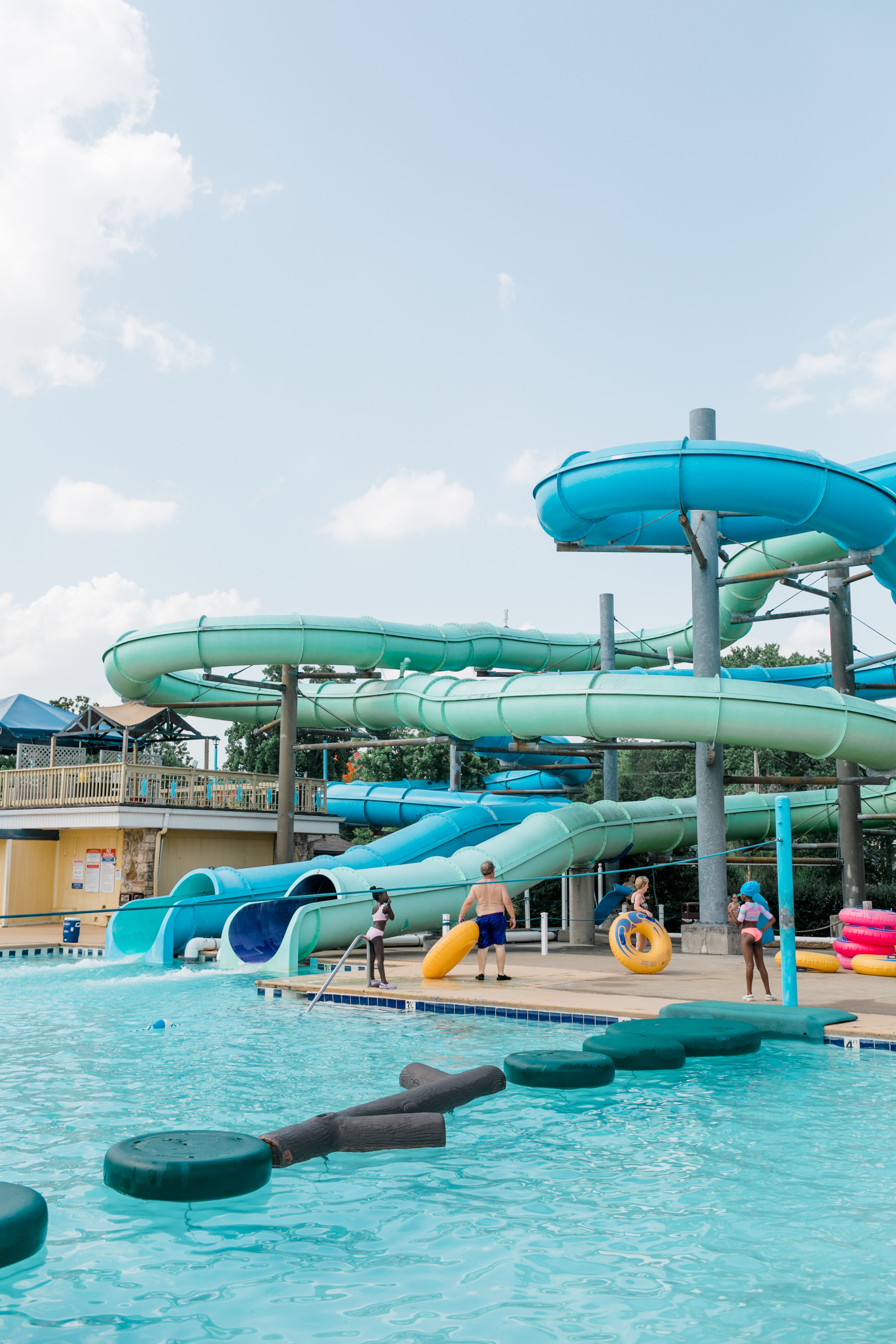 And one of my favorite parts of Nashville Shores?? The beach! Yes, there is a lake with sand and tons of trampolines and slides to play on. The girls will absolutely love it next time I bring them! And I love being able to just sit on the sand and the rocks and just relax for a bit (in between chasing kiddos) lol!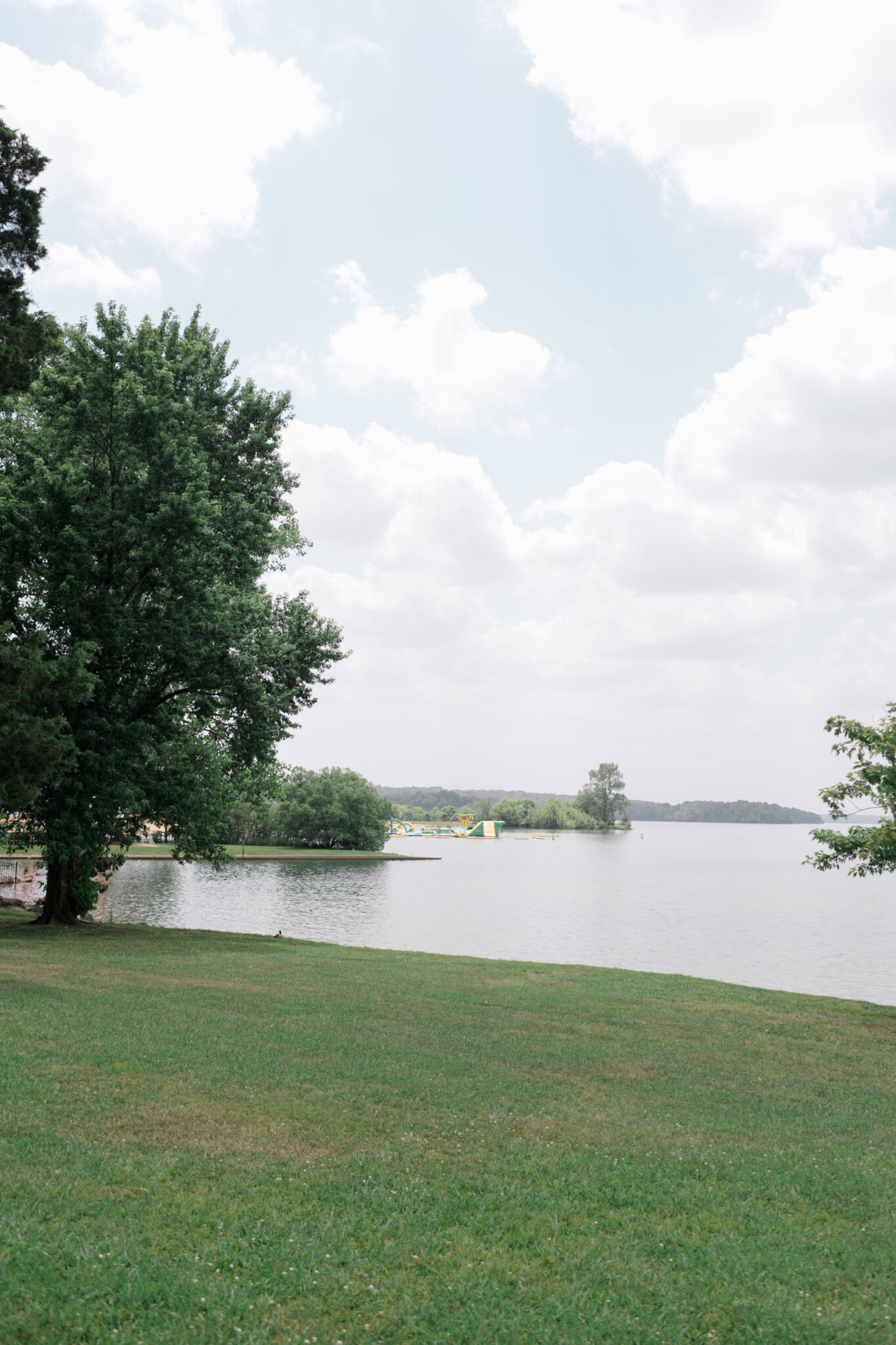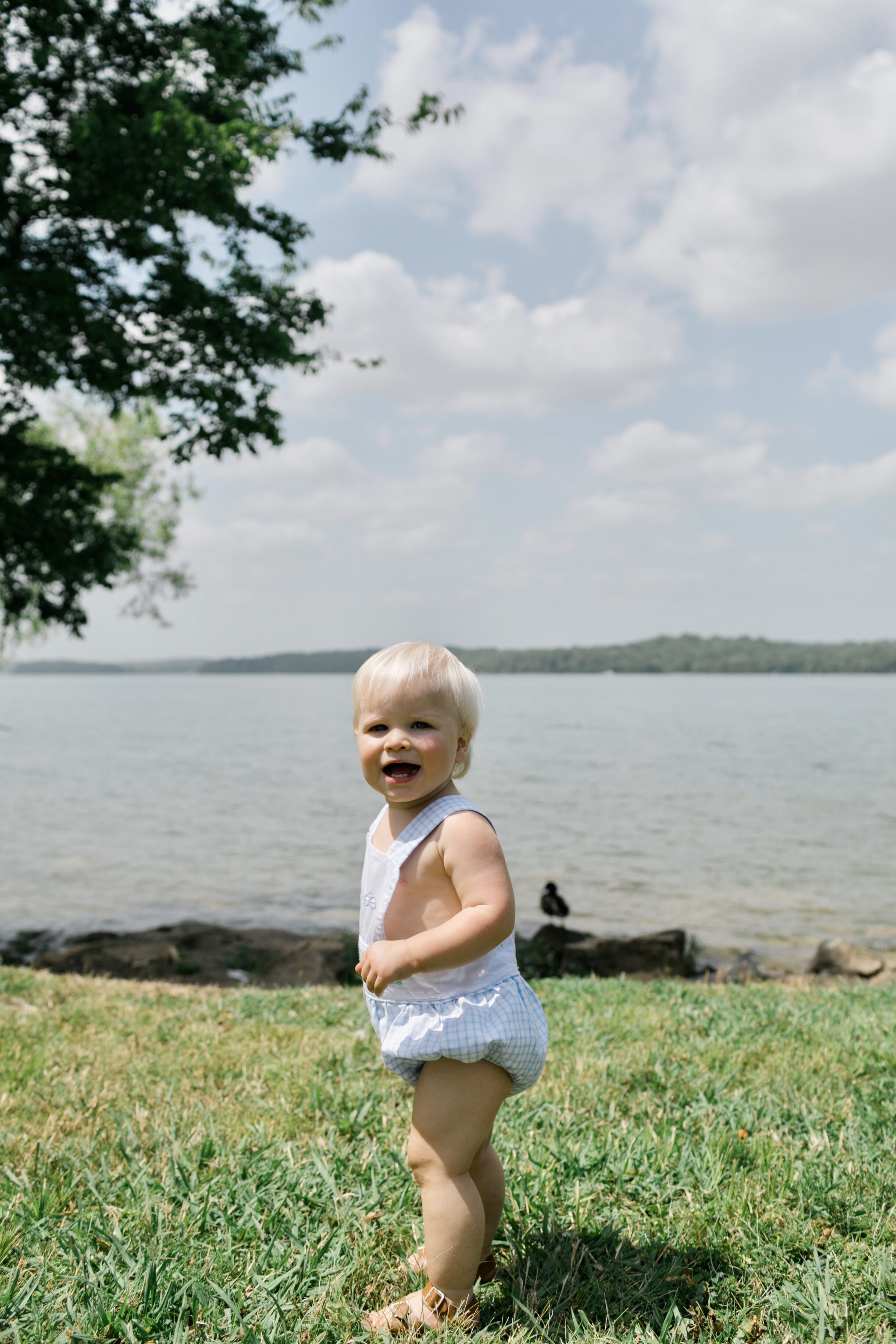 After we finished with our water day, it was SO convenient just being able to hop in the vehicle and drive through the parking lot to our cabin. It was just right there! That was perfect for having a baby, kids and a family. The cabins are duplexes, so you can even book 2 side by side for 2 families. It is so nice to have that option! They have front porches, grills and picnic tables out front. And they are right across from the lake and the marina with the prettiest view.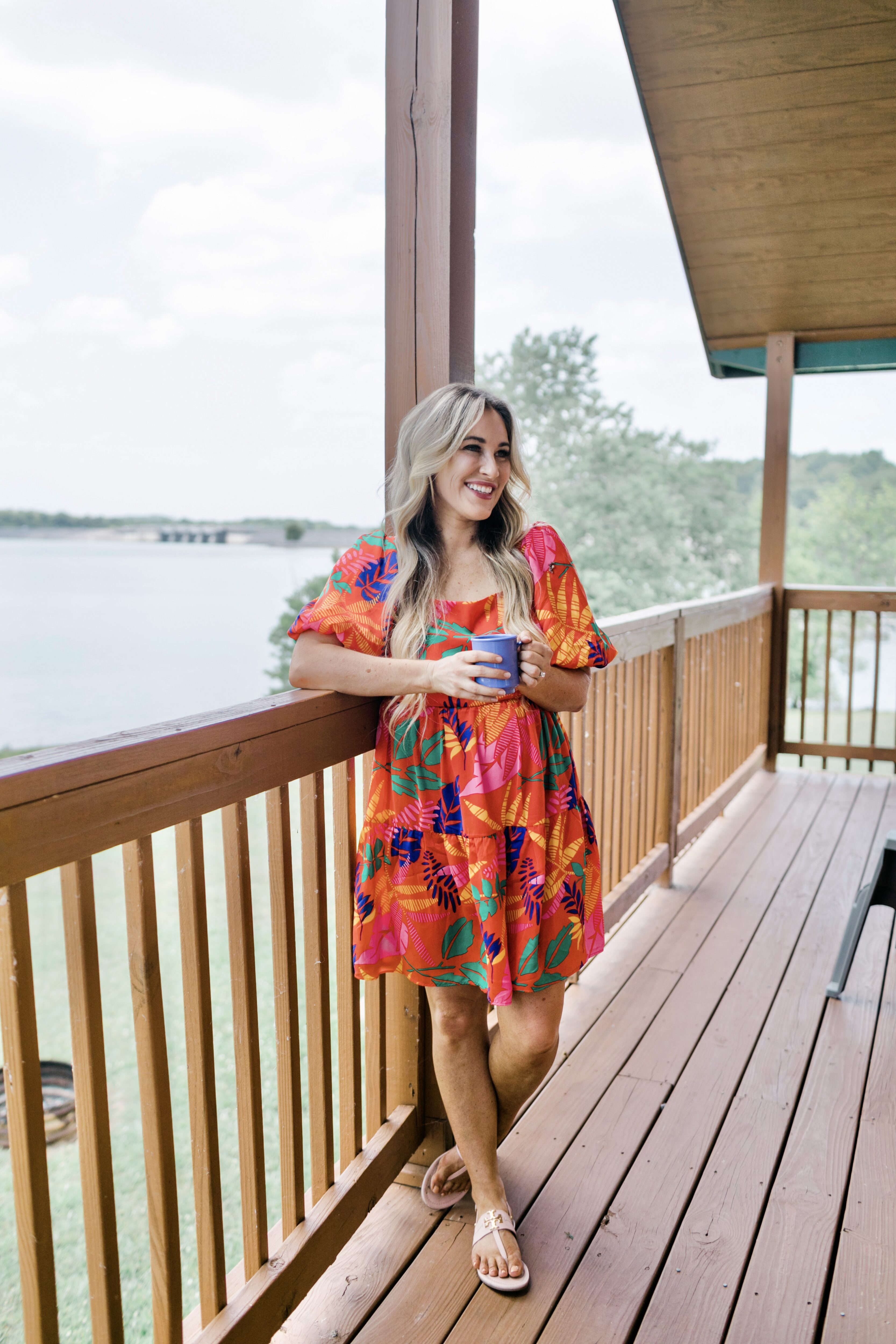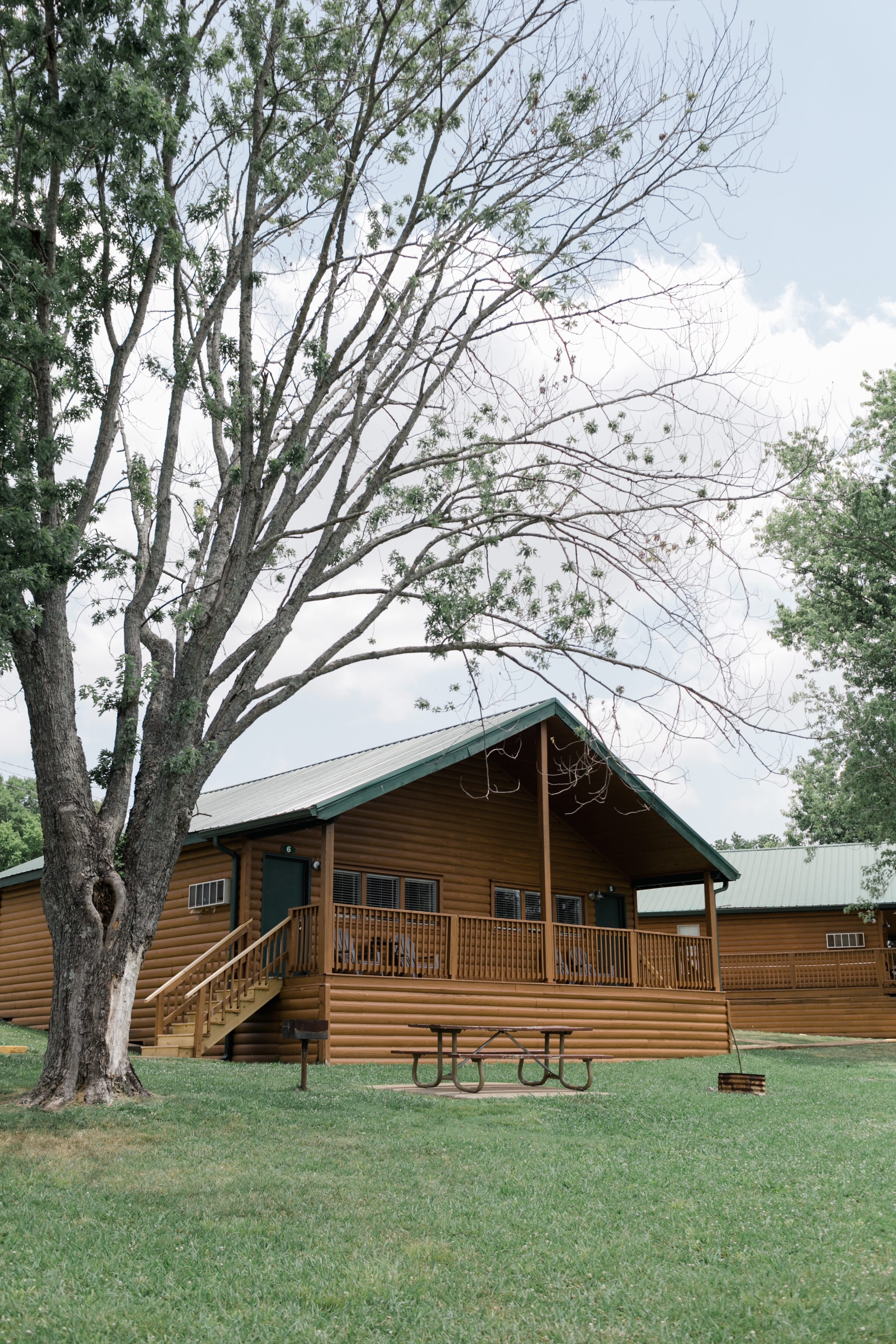 We even had a great view of all the ducks each morning. They would be in our "frontyard" heading out to the water. Grayson loved waving and talking to them each day. It was the perfect relaxing end to the day just sitting out by the lake. And then in the mornings, I started my day off with a cup of coffee at the front porch while working on my laptop. If you've been looking for an outdoor waterpark that has tons to offer, you will want to check out Nashville Shores. Have you ever been to Nashville Shores?