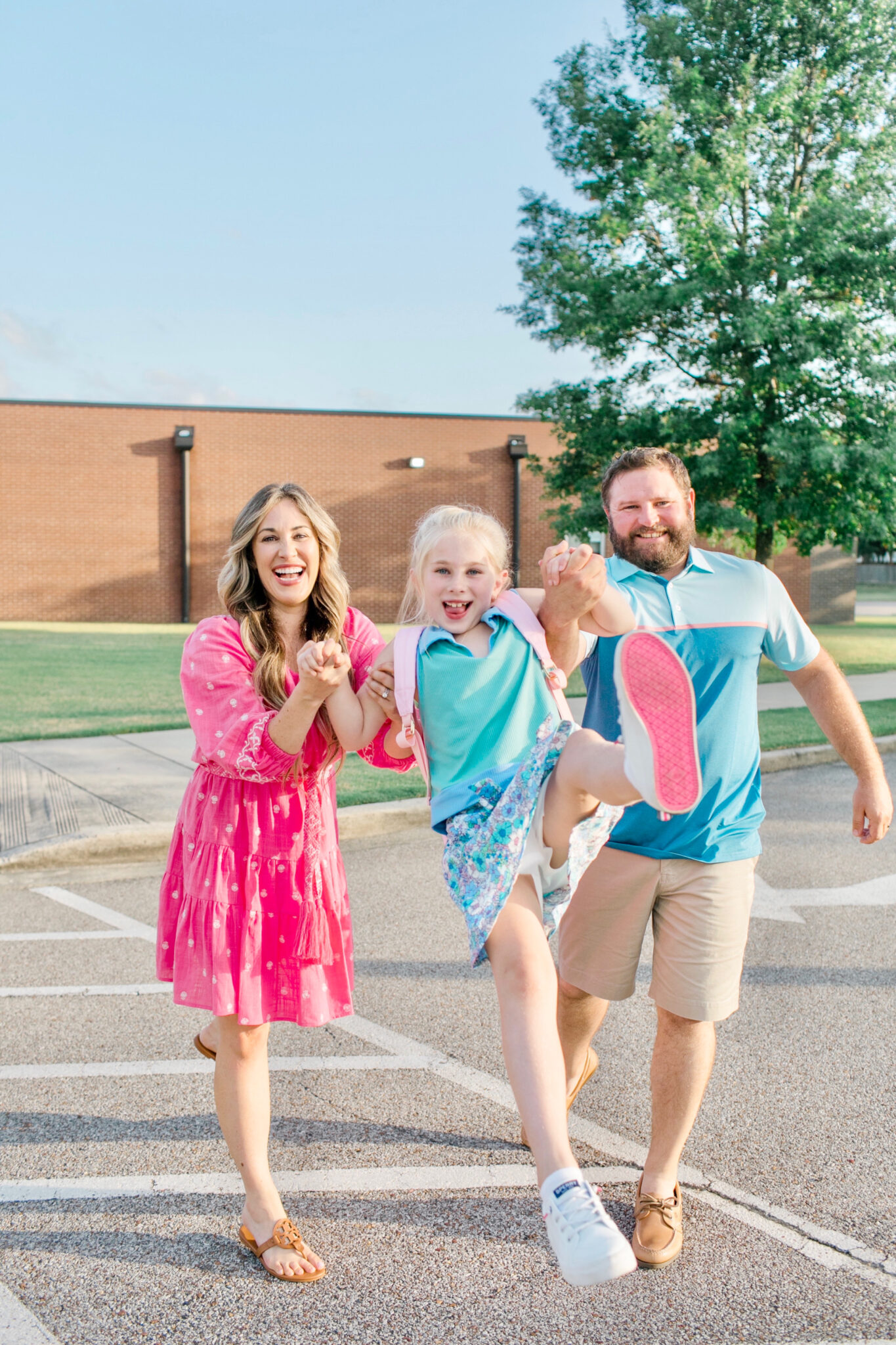 Shop the Look

I can't believe we're headed back to school starts in 2 weeks! The kids are excited, but I can't help but say I'm still a little sad. Though it has been a crazy, busy summer between the 3 kids and work and camps, it has been so fun! We have traveled, explored, and done so much, and I'm not ready for it to end! Though to be fair, we still have a ton of family vacations planned and are headed to the beach this week. So long live summer I say, lol! = )
The tax-free weekend for us in Tennessee was last weekend, so we did plenty of shopping for the kids! They are all growing so fast that I feel like it's hard to keep up. Their clothes are either too big or too small lol! We needed to add a lot of pieces to their closets, especially some nice, but still casual pieces that can get dirty at school. And lots of closed-toe sneakers and flats.
The older they get, things suddenly start to change. Out with the unicorns, mermaids, and dinosaurs, and in with the flowers, peace signs, and tie-dye. It's hard to stay on top of all the kids' in-style things too lol! If you're looking to add some back-to-school clothes to your kid's closets too, I am sharing 10 of my favorite stores to shop at online and in-store.
They all carry a really good selection of pieces depending on where you're looking for dressier or more causal, most have good price points, and plenty of them have good sale sections too! I love that all of them are really one-stop shops for the entire family too!
Best Stores for Back-to-School Shopping
Check out the stores above and let me know your favorite stores and brands for your kids!