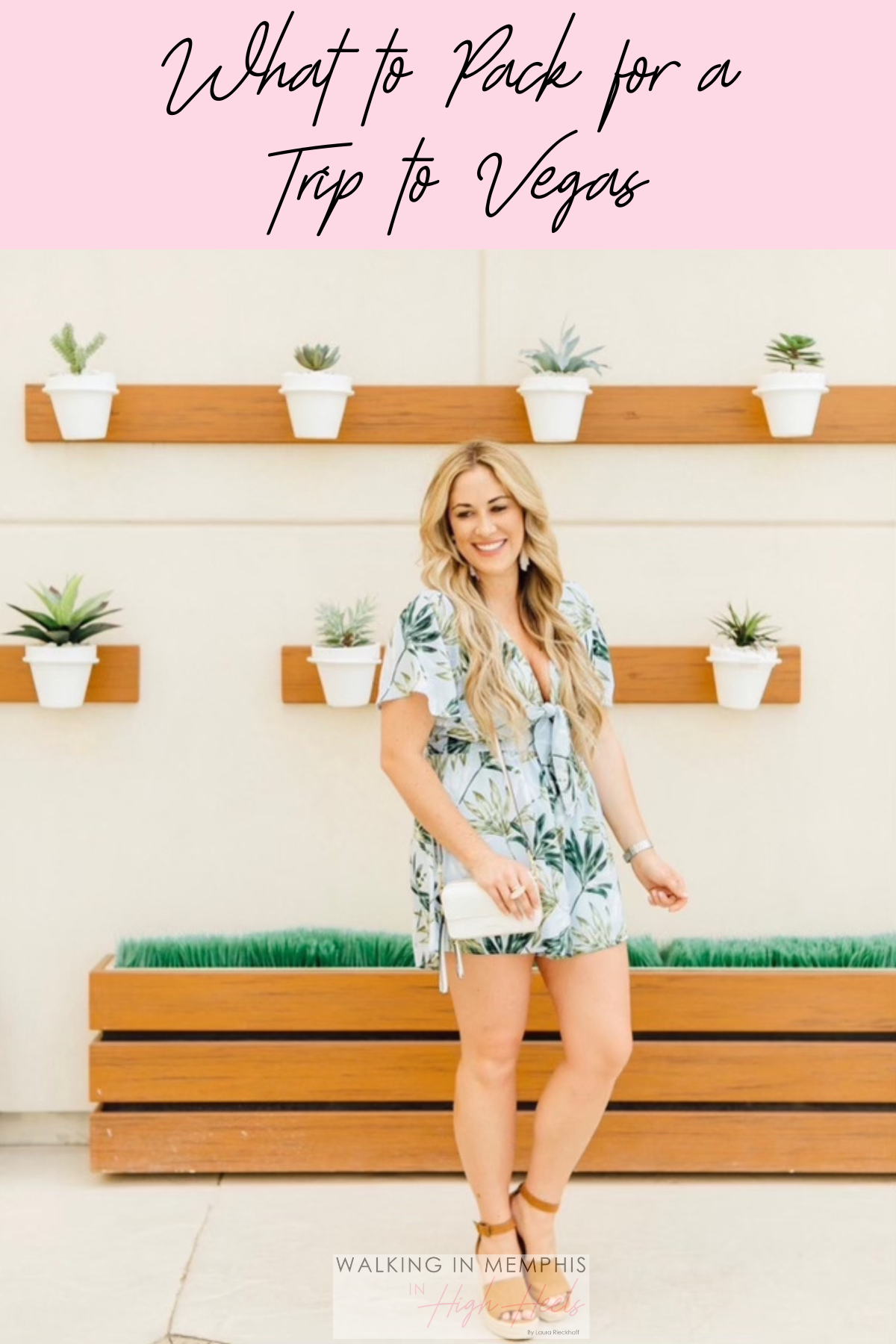 Shop My Vegas Packing List:

We are headed to Vegas for our anniversary trip in just 1 short month, and I cannot wait! You better believe that I am already working on my Vegas packing list. I usually pack pretty light for a summer trip, but I feel like Vegas can be like night and day.
Most people probably think of casinos and the nightlight when thinking of Vegas, and while that part is fun too, I also love all the outdoor things there are to do. From hiking to zip-lining to even kayaking, there are so many active outdoorsy things to do nearby, and we plan to do all of them.
While we are there we will do the usuals – go out to eat, go shopping, check out the casinos and shows, kayak, ride roller coasters and other rides, go to Grand Canyon and Hoover Damn again, but this time we plan on adding zip lining and hiking to our list here too.
We are planning a day trip to Joshua Tree while nearby in Vegas, and cannot wait to see how gorgeous it is! We bought an America the Beautiful National Park Pass last year, so we're looking forward to checking out the Grand Canyon again and Joshua Tree with our pass this summer.
With such a diverse trip, I will probably be packing quite a bit of stuff! I am sharing my favorite items in the collage and a list for what to pack on a trip to Vegas in the summer. Let me know what are your must-haves for Vegas in the comments. Do you have any last minute summer trips planned?
For the Pool
For Going out
For an Outdoors Excursion
A fun and supportive sports bra
For Shopping