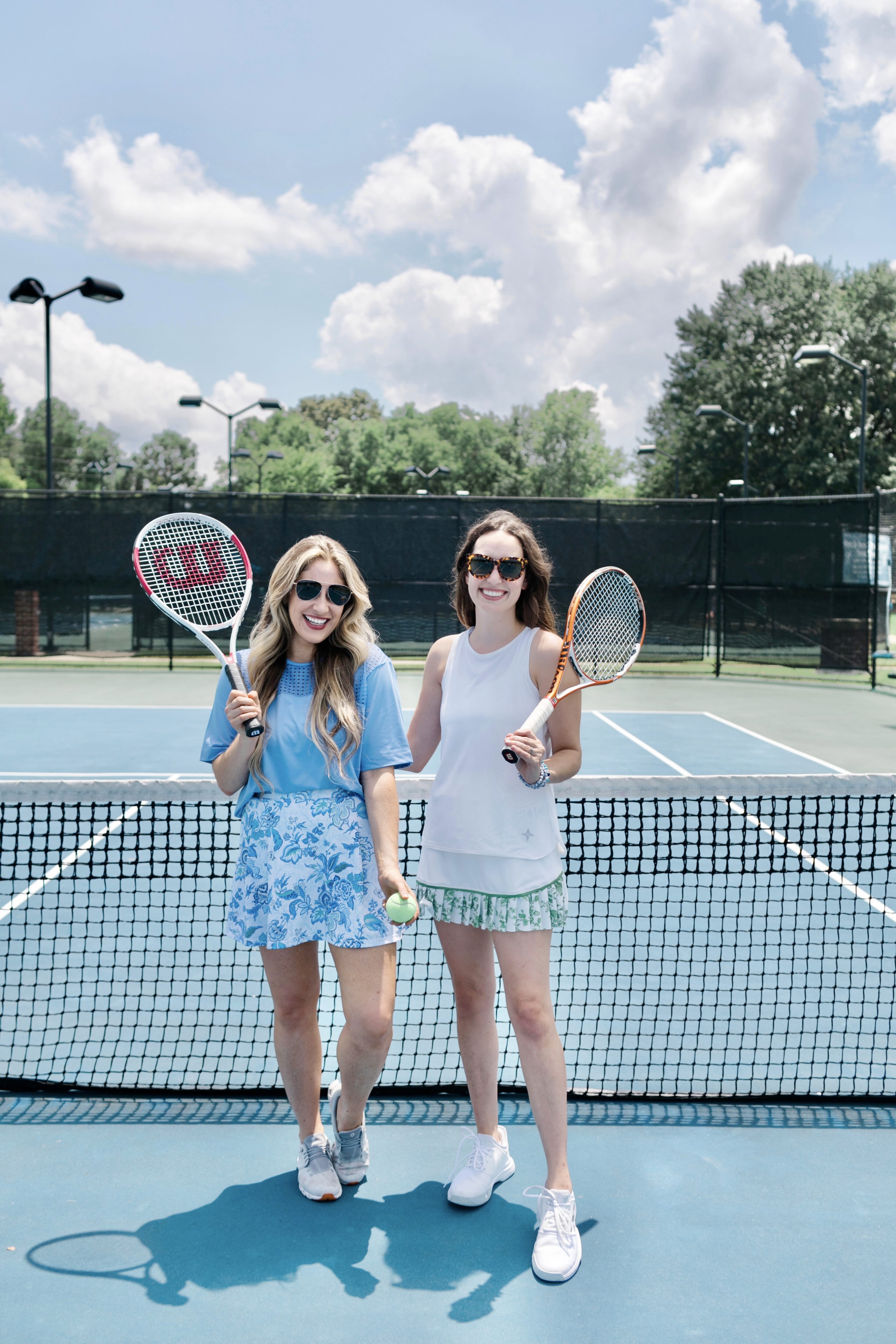 Shop the Look

Alice and I had a tennis date in Oxford a couple weeks ago, and I cannot wait for our next one (hopefully after this heat wave passes, lol!) If you're new to the game, you might be wondering what you wear to play tennis. Like a lot of things, the rules have changed a little over time, but the best place to start if to see if your club or the court where you're playing has any dress codes. Here's what to wear to play tennis!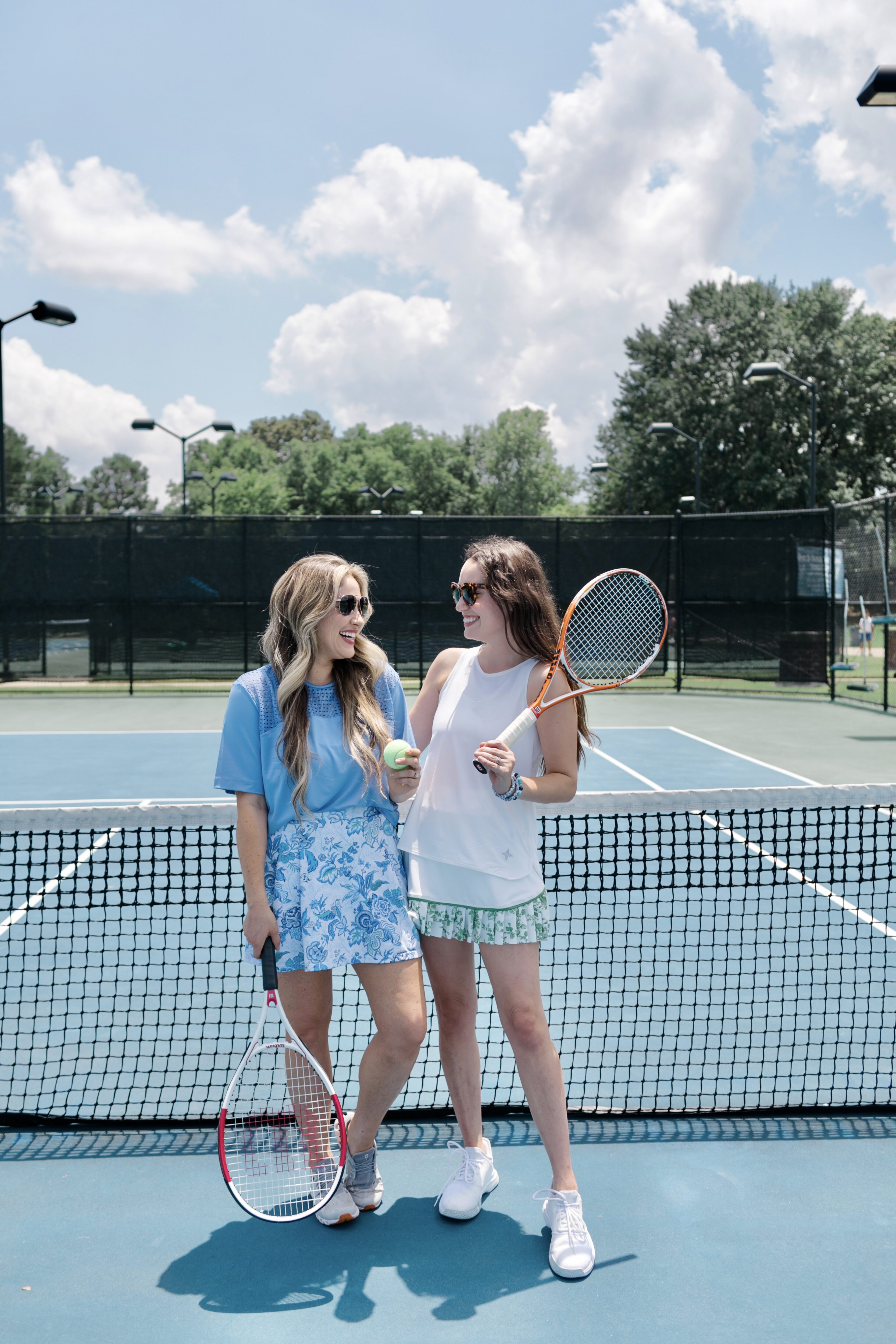 If the court doesn't have a dress code, there is still general guidelines you will want to stick with:
What to Wear to Play Tennis
1.) Make sure you outfit gives you the freedom to move. Performance materials that give your body flexibility to move, prevent friction or even offer compression are my favorites. No baggy clothing here! You will want your clothes to move with you, and you don't want oversized pieces getting caught on anything either. I typically go with a short sleeved or sleeveless tops, and if they have collars, that is an added bonus for the courts at a club.
2.) Moisture wicking materials are your best friend. When it's hot and humid out there, these clothes will keep you cool and dry. There is nothing worse than burning up on the court and having huge sweat rings on your clothing. Lightweight, moisture wicking pieces are my favorite for both tops and bottoms.
3.) If the court is at a club, you might want to err on the dressier side. Though some places you can get away with leggings or shorts, for girls, it is best to stick with a tennis dress or skort. They move with you, keep you comfortable, and they look great too. I'm wearing this skort and love the built in tennis shorts and pocket.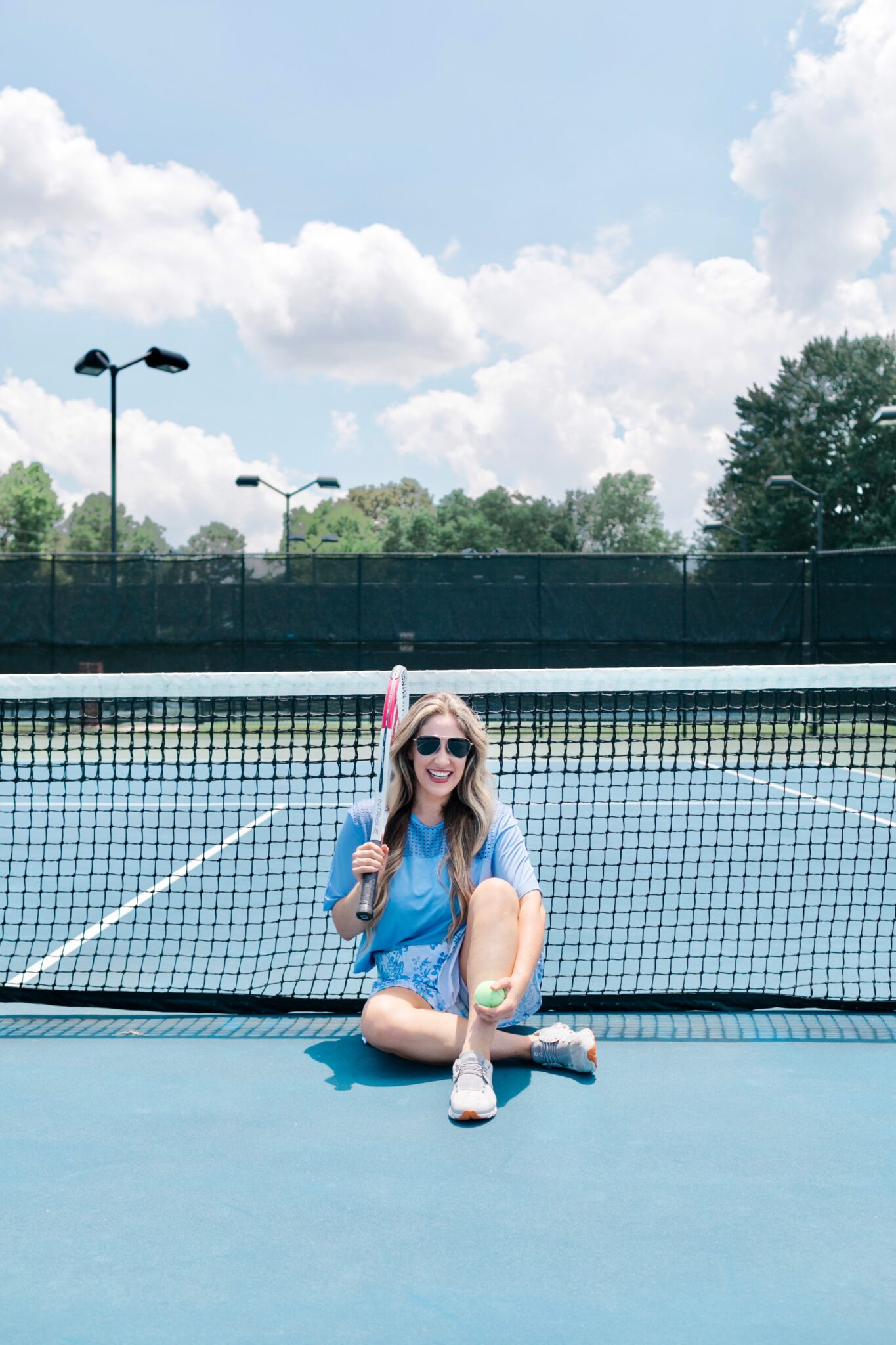 4.) Don't forget to wear a supportive sports bra. You need to be able to move all over the court quickly ,and you will definitely want a sports bra that keeps up with you! I also love racerback styles that are lightweight and still supportive like this one. It is for medium impact and works great for me. Lastly, I usually opt for a lighter color so it won't show through if I end up wearing "tennis whites."
5.) Tennis shoes are best. They have non marking soles, and they will provide good ankle support for all those quick lateral movements you'll be making. The last time I played, I wore sneakers, and these tennis shoes are on my wish list next.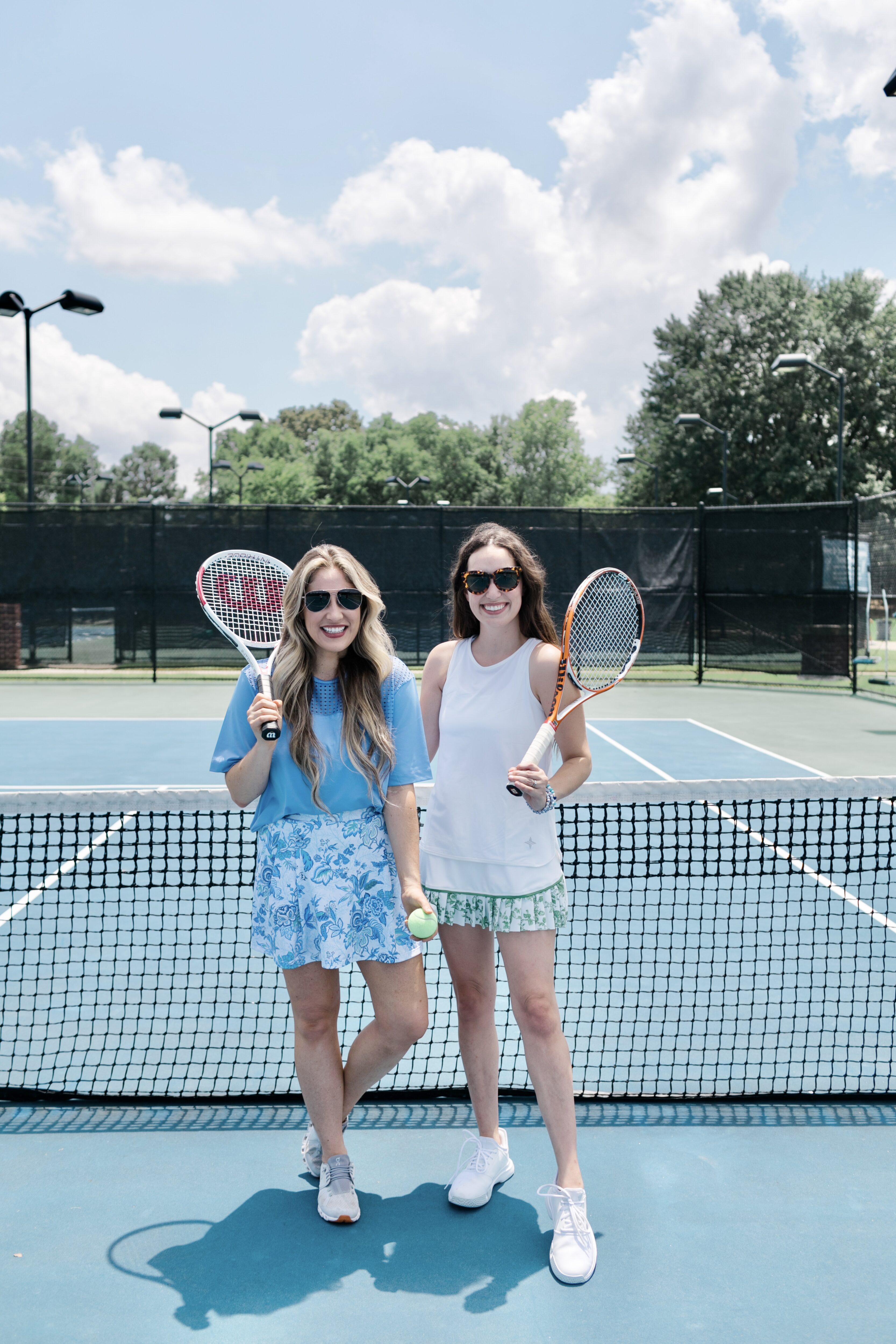 Tuckernuck is one of my go-to brands for tennis clothing. The materials are high performance, the cuts are comfortable and slimming, and the prints and adorable! What are your go-to brands for tennis apparel? Do you play tennis?