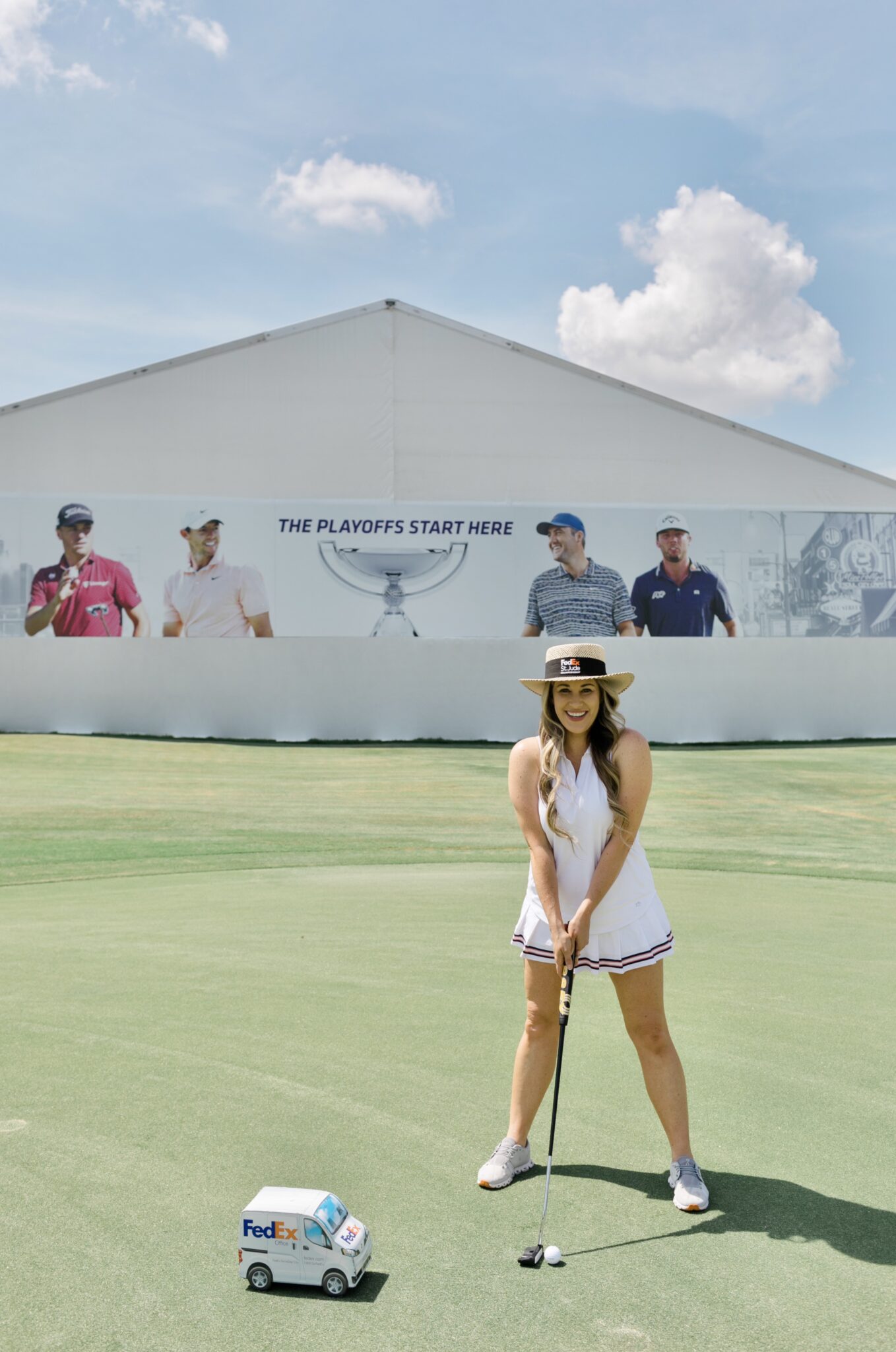 Shop the Look

FedEx St. Jude Golf Championship
It's that time of the year. Time for the FedEx St. Jude Golf Championship! It is coming up August 10-14, and Matt and I are so excited! I grew up playing golf, and Matt loves to play as well. Whenever we travel, we especially love to try out new courses. Knowing that the golf championship would be in Memphis in August again this year, we made sure to clear out our summer schedule ahead of time. And this year's event will be even more exciting!
The 2022 FedEx St. Jude Championship will mark Memphis' first year hosting a FedExCup Playoffs event. The PGA Tour will start in Memphis this year for the opening event! How exciting that is for us Memphians! If you 're looking for tickets (trust me, you won't want to miss it!), check out the ticket info below and hurry up and grab your tickets.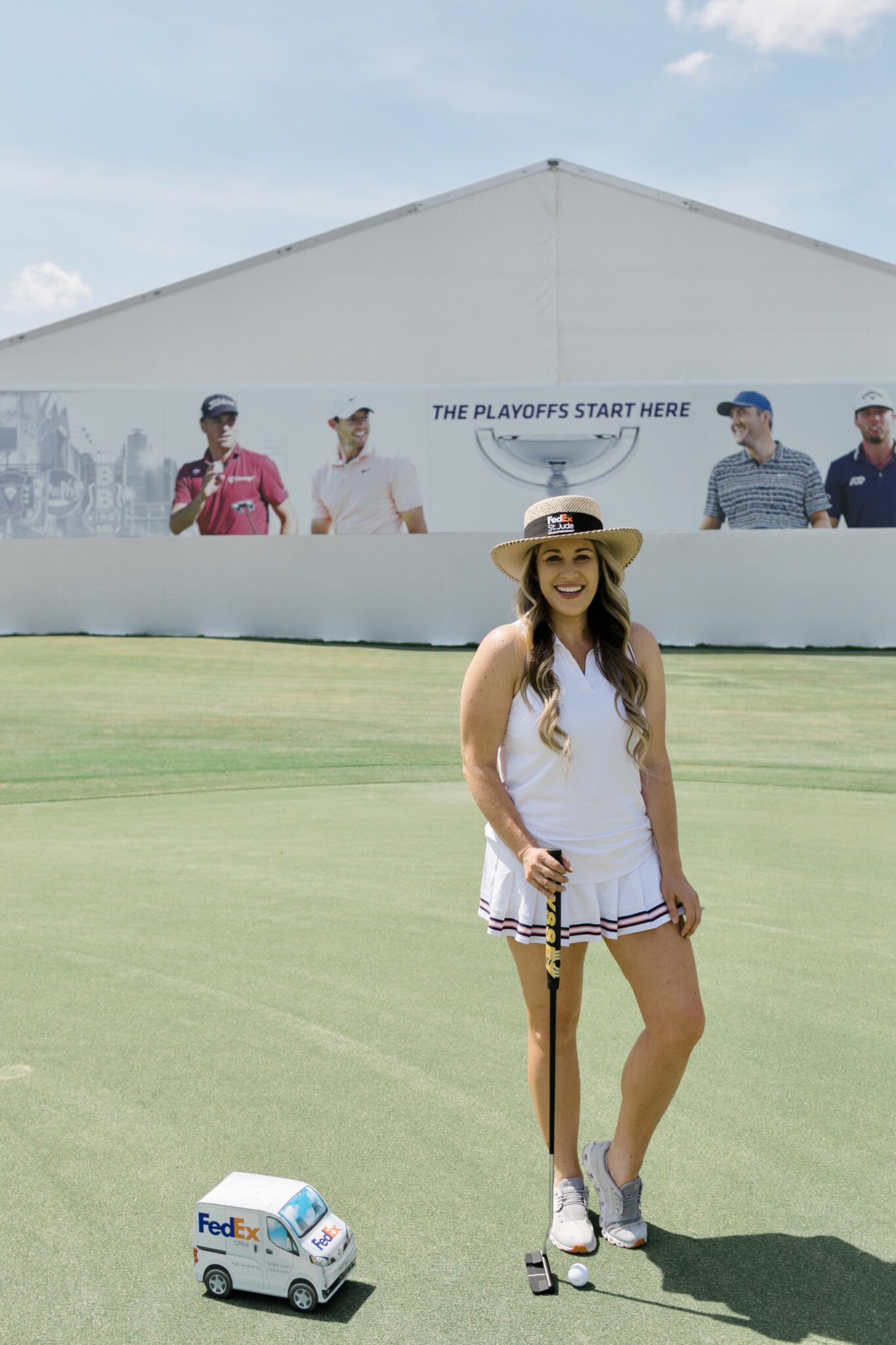 FedEx St. Jude Golf Championship Schedule
Wednesday, August 10 is the inaugural Soul-in-One Celebration, highlighting Memphis music, food, fashion, and culture. It will kick-off championship week. It is a full day of activities and live music performances for fans to enjoy from 7 a.m. until 8 p.m. on Tournament Drive located between No. 13 green and No. 14 tee.
August 11-14, the championship will take place each day at TPC Southwind. The gates open at 7:00am and the first tee times begin about 7:15am
Ticket Options: Daily Grounds
A daily grounds ticket gives access to TPC Southwind starts at $30 for Wednesday, $65 for Thursday and $70 for Friday, Saturday and Sunday. This ticket provides fans with access to several open-to-the-public venues, the ability to taste local fare from notable Memphis favorites and stand right along the rope line to watch the best players from the PGA TOUR season in action.
Upgraded Ticket Options: Michelob Ultra Athletic Club
There are also upgraded ticket options like the Michelob Ultra Athletic Club (where we sit each year.) This is our favorite spot! It is an exclusive, covered venue on the iconic 11th hole at TPC Southwind, offering an upgraded experience to enjoy the tournament in an enhanced space with great views of this par 3. The Michelob ULTRA Athletic Club tickets start at $175 for Thursday, and $190 for Friday, Saturday, and Sunday.
Upgraded Ticket Options: TPC Southwind Clubhouse
The TPC Southwind Clubhouse features an upgraded experience with all-inclusive food and beverage in a climate-controlled environment. Ticketholders in this venue will also have access to a secondary location on the course to catch every second of golf action throughout the week. The Clubhouse is the ultimate package to fully experience the FedEx St. Jude Championship. Limited tickets for the TPC Southwind Clubhouse are available at $500 per day. For weekly tickets to the Clubhouse, at $1700 per person, please call the FedEx St. Jude Championship Inside Sales Team at 904-543-5222.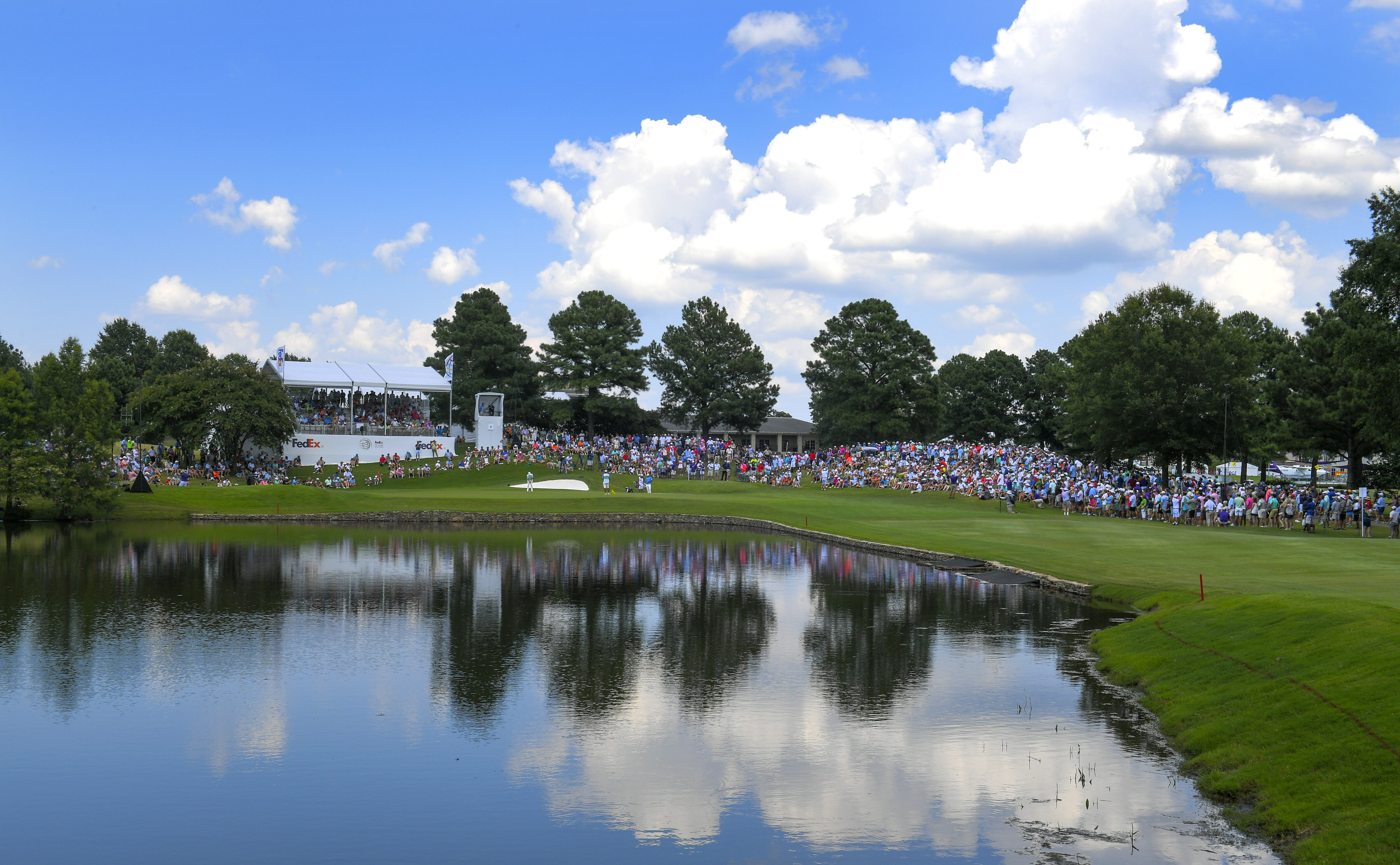 FedEx St. Jude Golf Championship Parking
There are also discount options available for military and for children. General parking for the 2022 FedEx St. Jude Championship will be located at Lot X from Thursday, Aug. 11 through Sunday, Aug. 14. Parking passes are fulfilled digitally, and fans are encouraged to purchase in advance. Lot X is located at the FedEx Headquarters at 3640 Hacks Cross Road. The parking passes for Lot X are $20 per day and credit card only for advance purchase.
Fans are also encouraged to utilize the rideshare option to TPC Southwind, located near 3400 Players Club Parkway just between No. 1 green and No. 2 tee. Enter "FedEx St. Jude Championship" as your destination and tournament guests will be dropped off at the Rideshare entrance. When leaving the course, exit tournament grounds through the Rideshare entry and follow tournament signage to the designated Rideshare pick-up area outside the gates.
This is such a fun event each year that you won't want to miss! We had such a blast last year and can't wait to attend several days this time. Whether you love golf, are a Memphian, love the outdoors or want to support St. Jude, trust me, this is a great event to check out this year. I promise you'll be coming back each year to support it and to have a fun day out on the course with friends. You can purchase tickets here. Will you be watching the championship this year?