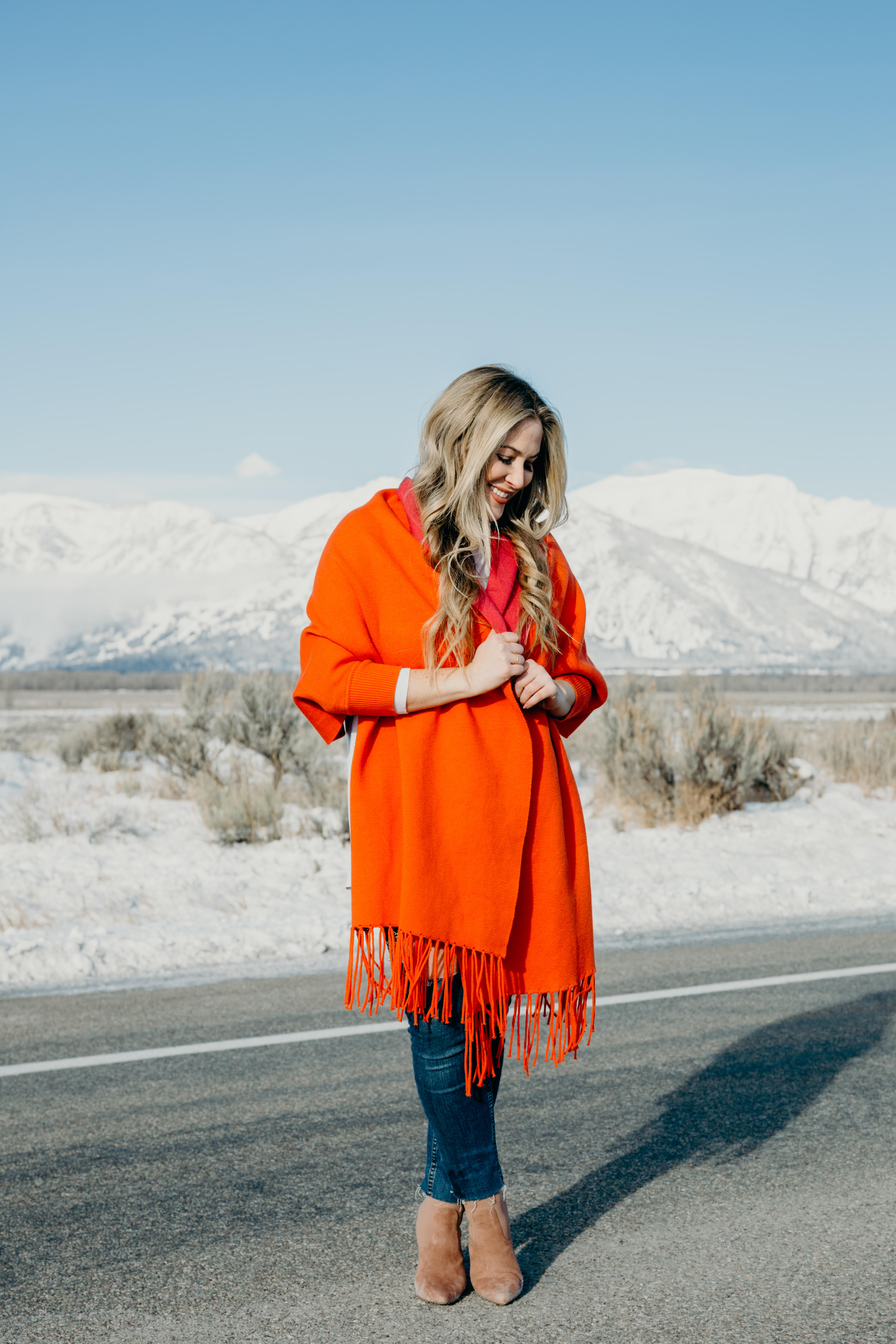 SHOP THIS BRIGHT CLOTHING

I love bright clothing, and trust me, they aren't just for the summer.  You can definitely wear them year round.  I'm guilty of reaching for black, gray and dark neutrals a lot during winter too…but don't forget the brights!  I have been wearing this reversible travel wrap a lot lately.  It has especially come in handy while traveling.  I pack it in my carryon on flights or my purse while out and about.  I love the vibrant shades of pink and orange.  This color is sold out now, but they still have 2 other pretty colors available.
What colors do you tend to wear in the winter? Any current favorite bright clothing? Let me know in a comment below!
BRIGH CLOTHING FAVORITES: