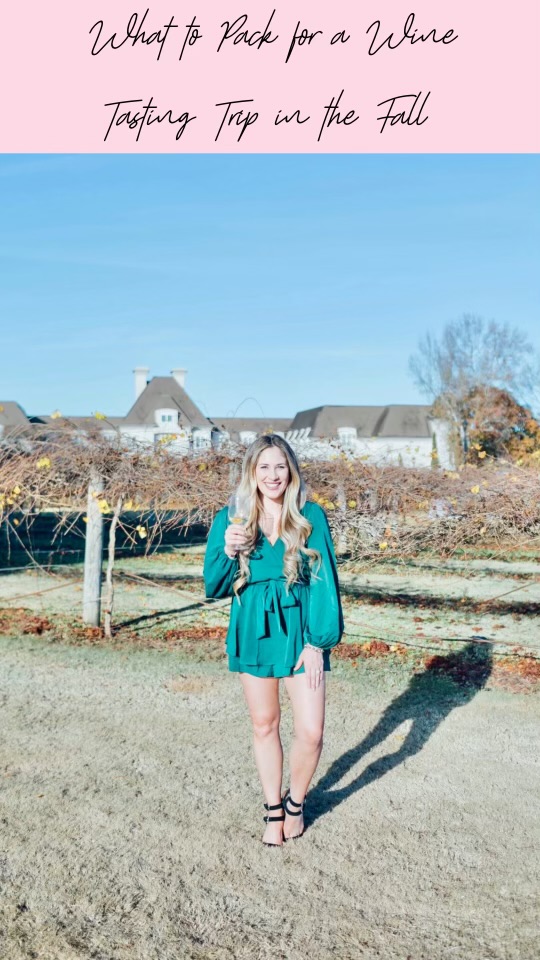 What to Pack for a Wine Tasting Trip in the Fall

Next week I am headed…to California! I cannot wait (hence, why I HAD to write about what to pack for a wine tasting trip)! We plan to relax, eat lots of good food, go hiking, go cycling, go olive oil tasting and of course go wine tasting! Matt and I went to California last fall for the first time together to do some wine tasting and tour some vineyards, and we had the most amazing time. The landscape was gorgeous, the food was so good, and the wine was incredible. You really can't beat wine with a view! And I'm excited to try out a new spot in California next week with friends.
Wine tasting in the fall is my absolute favorite time. Typically they have just had their harvest festivals (you might even be able to catch one!) and it is cooler outside. That makes it the perfect weather to wine taste outdoors and walk about around and touring the vineyards. A nice breeze and a good cab sound glorious!
We are in that transitional time where it is still hot at home, but we are all ready for fall. The temps will be slightly cooler in California next week where we are. The highs are in the 80's, and the lows are around 60, which sounds just perfect! That calls for dresses with sandals or sneakers and a hat during the day and booties and a light jacket at night.
This time of year, I love wearing maxi dresses, fall print short dresses, booties, rompers, and felt hats. I'm sharing some of my favorites above that would be perfect for a fall wine-tasting trip! I already have several of these packed in my suitcase for my trip, and I'm working on adding more to my cart right now!
Have you been wine-tasting before? What do you wear in the fall to go wine tasting?