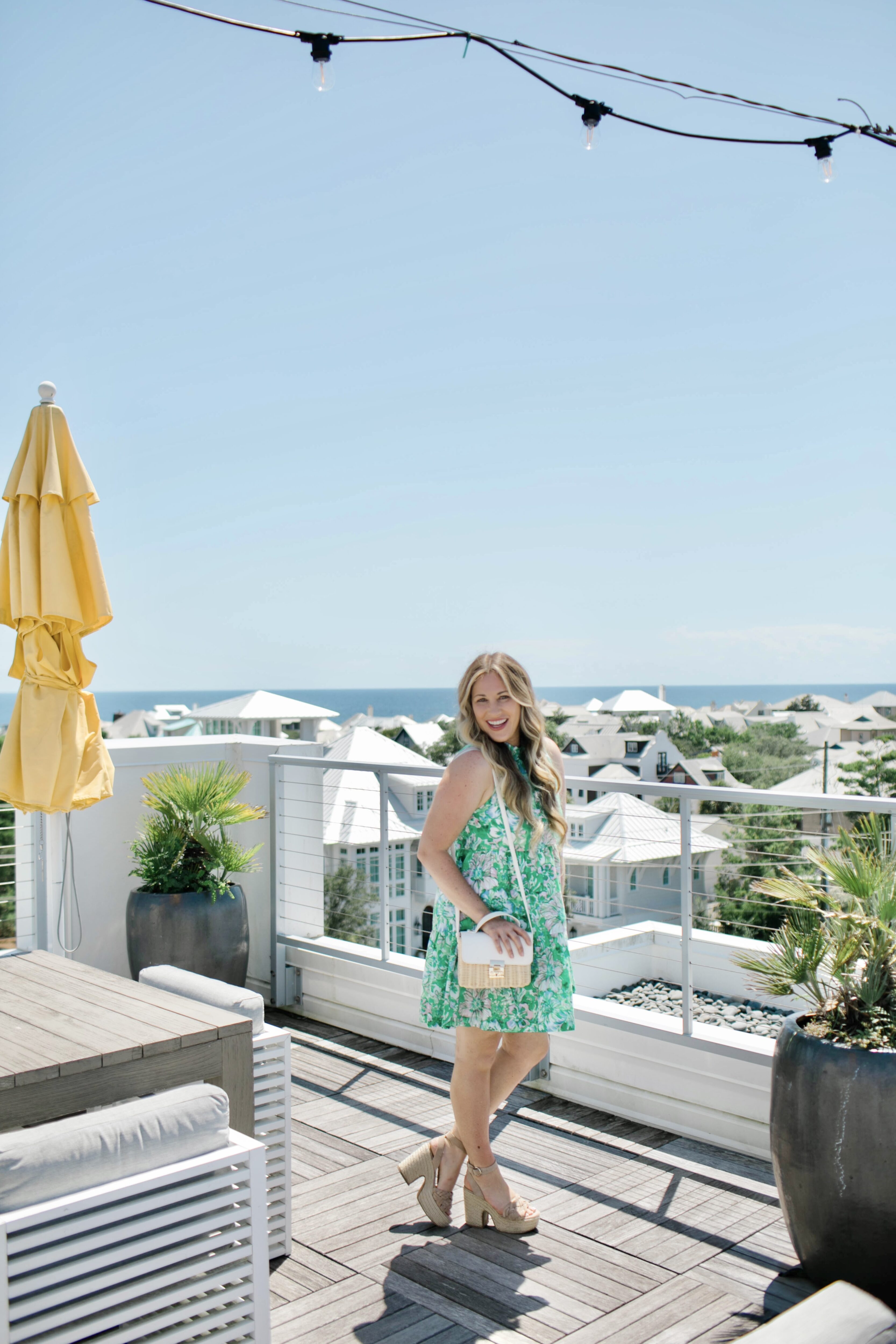 I can't believe it has already been practically a month since I wore this pretty dress in Florida on our family vacation. Hopefully you have all heard of Beau & Ro by now, but if you haven't, you have got to check them out! We go way back to my first days of blogging almost a decade ago when I started working with Beau & Ro. The owner, Sara, has not only an online store, but she also has a local store in Charleston too. You better believe it's on my list to visit when we make it to Charleston one day!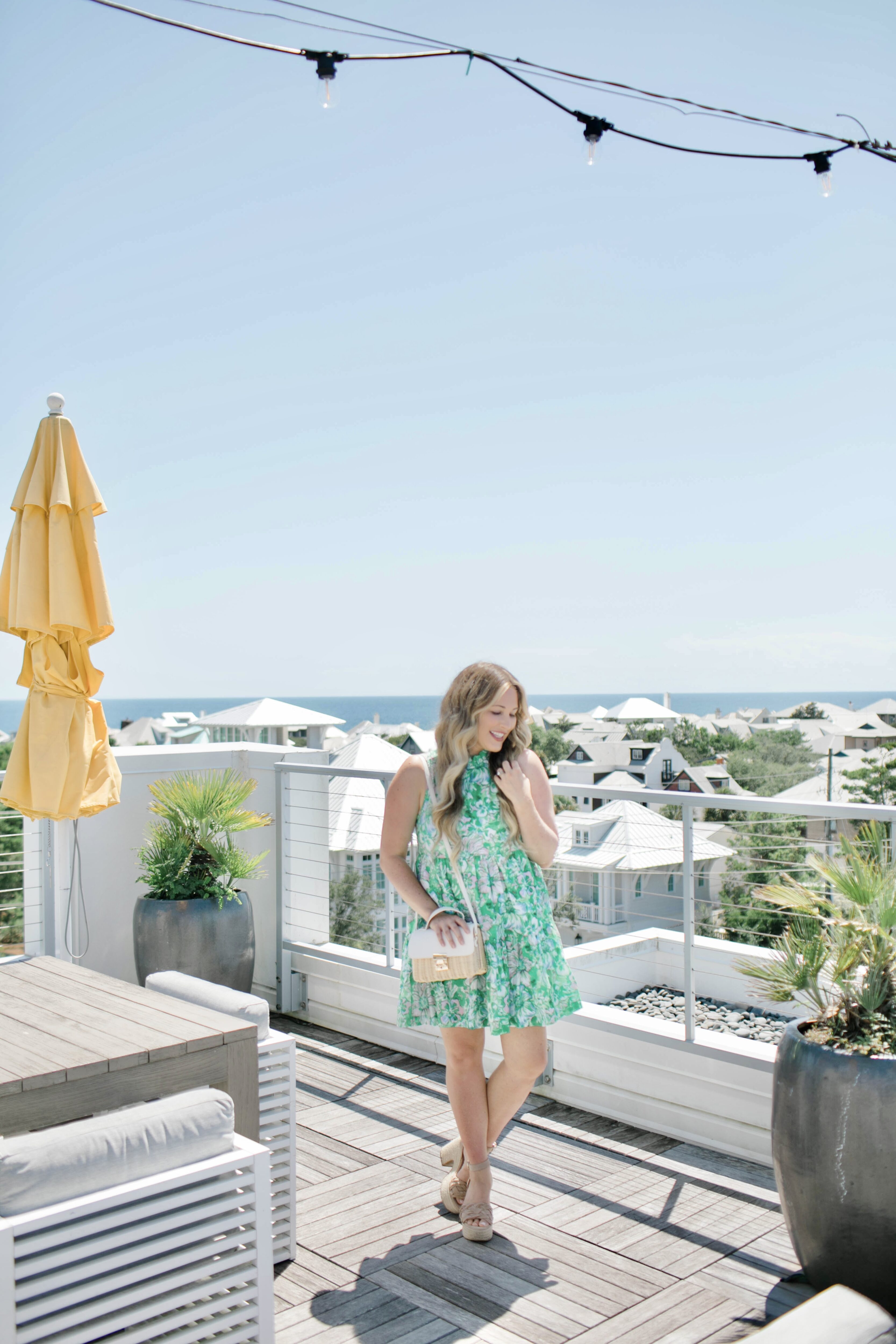 Beau & Ro now has their own line of dresses too in addition to curating some of their favorite other brands and pieces. They also carry gifts, home decor, and accessories. I love the feminine and easy-to-wear (yet still comfortable!) styles of all the clothing pieces. With so many trips coming up, I knew that so many of the dresses would be lightweight to pack and look great on practically any trip.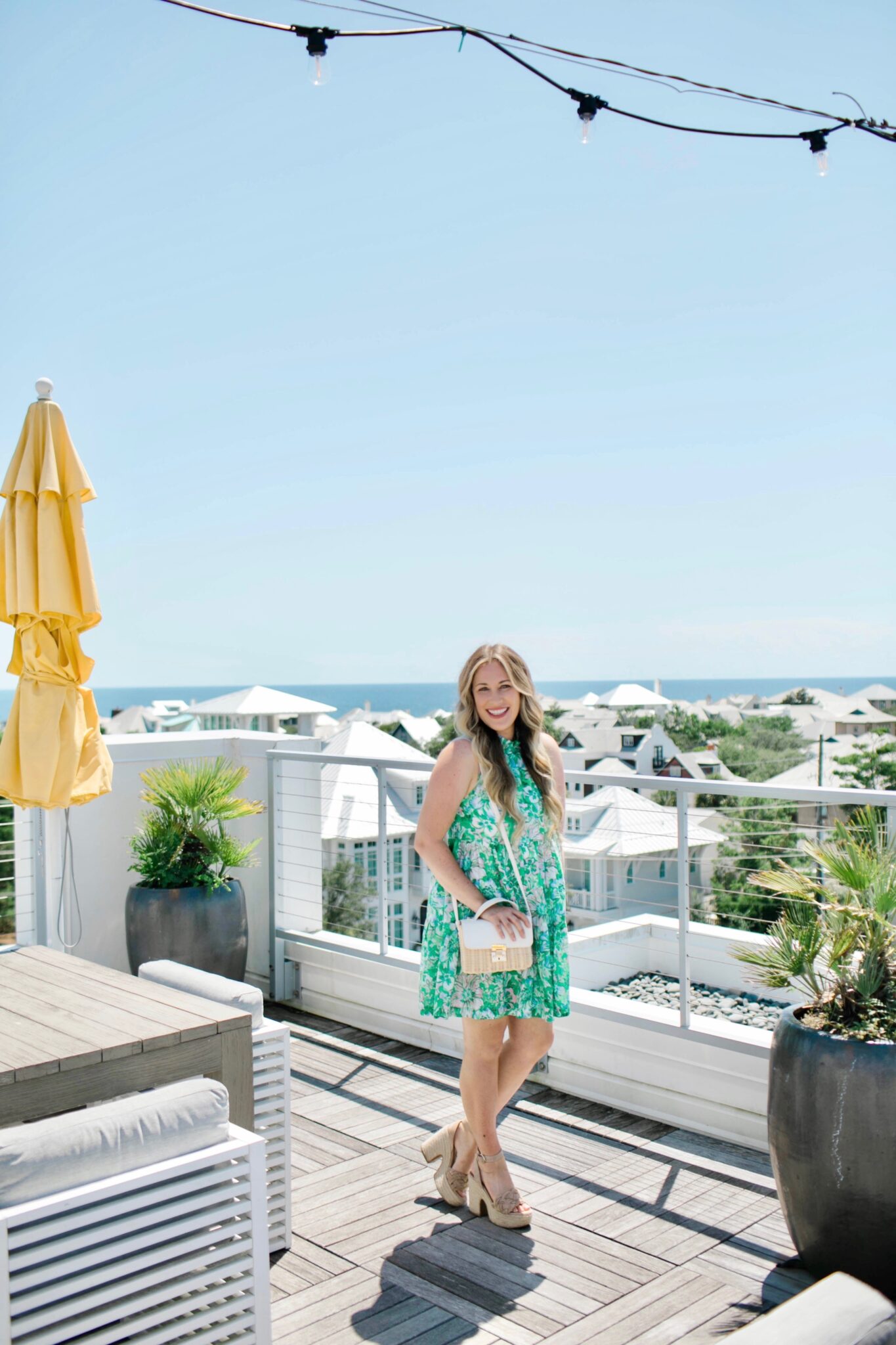 I love the pretty Le Rétro Mini Dress I'm wearing today. The color green is the prettiest shade, and I love the length, neckline, and colorful floral print. It was perfect for those 100-degree days in Florida! I am already eyeing several other dresses for our wine country trip to California and our trip to Honduras soon. You can never go wrong with a dress! Just throw it in your bag along with your steamer, and you're good to go.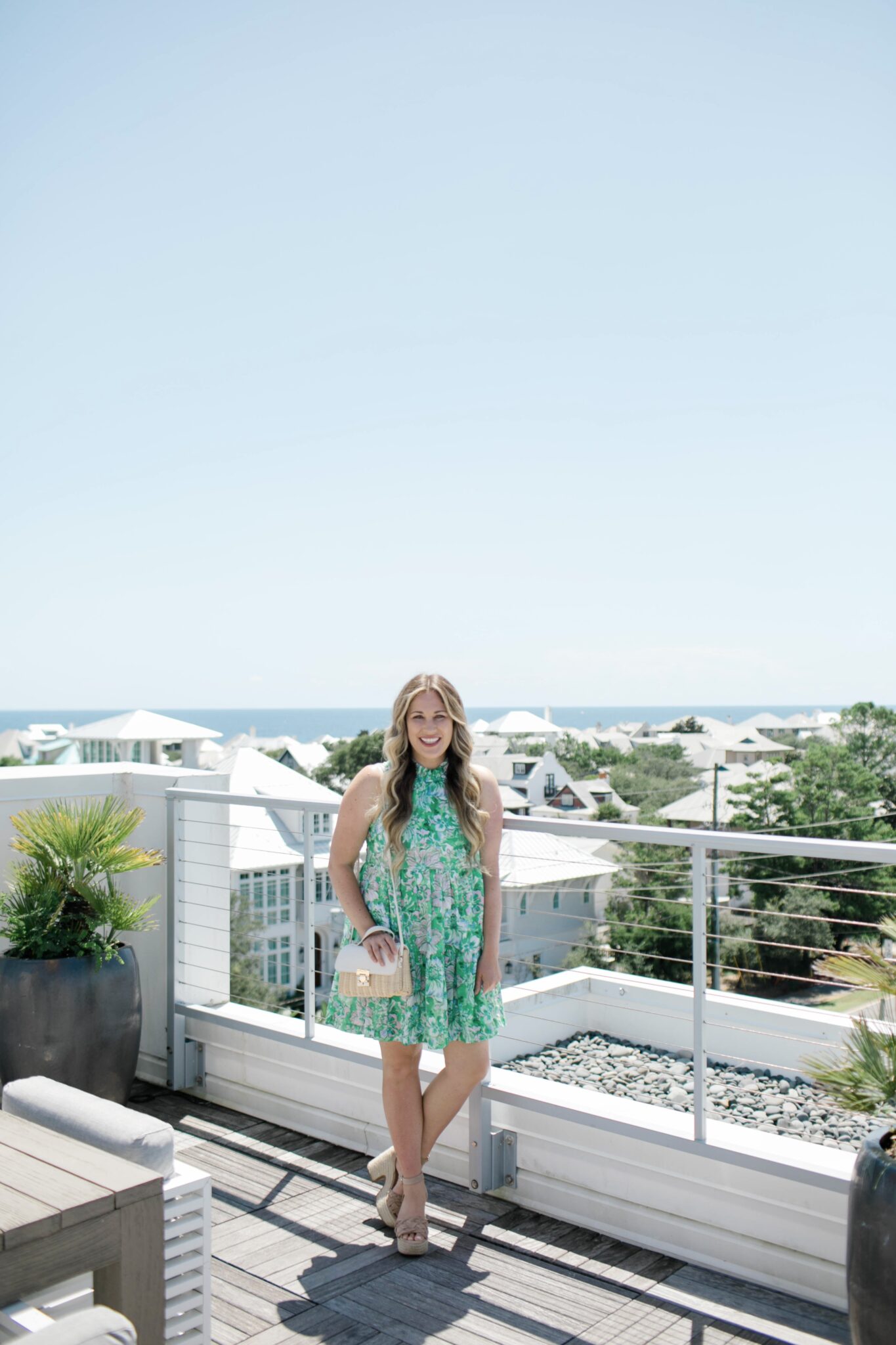 Even with us all ready for fall, I will still be wearing plenty of dresses. September and October are the best months to keep wearing your favorite dresses while pairing them with jackets and booties. I'll definitely be wearing them year-round! What is your go-to style dress right now?
DRESSES
Walking in Memphis in High Heels | The Fashion Canvas
~~~
The featured bloggers are Avec Amber and I Do deClaire because
we loved their Leather Accessories from last week's linkup.
Add your link below and make sure to follow the theme for your chance to be featured on our blogs.