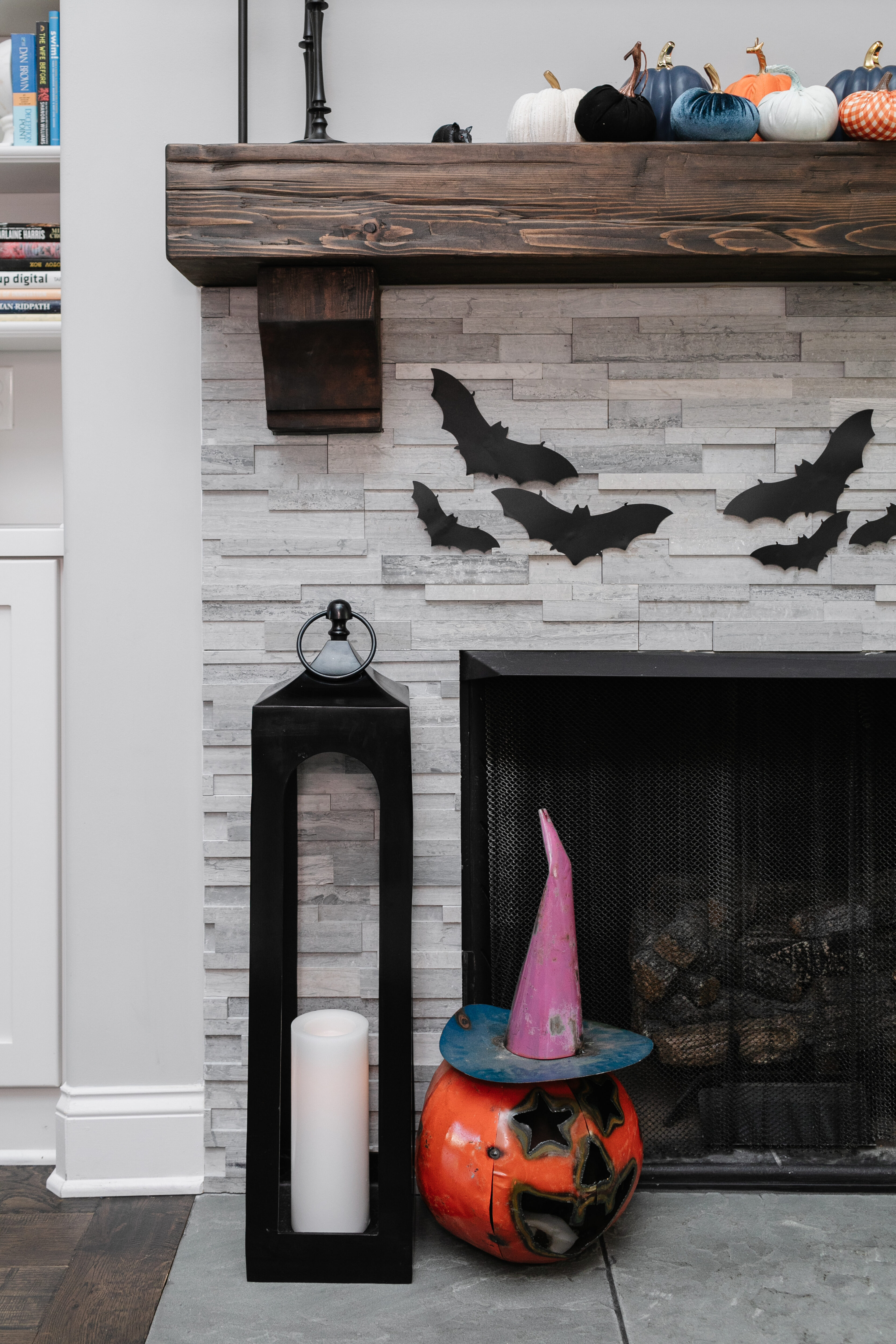 Shop these Halloween Decorations

I have had some of my fall and Halloween decorations out since August, so I'm excited to finally share it here with y'all. We end up usually decorating for Christmas sometime in October, so I start early each holiday! I keep it fairly simple around here for Halloween. We have been stocking up on decorations for only a few years now, but sometimes less is more. = )
We have had these metal pumpkins for years, and I still love them! You can put candles in them or put them outside also. I love the lanterns that we keep under the mantle. They are great for indoor or outdoor use. And don't forget our pretty Mud Pie lanterns out on the front porch below. My favorite thing in this space though is these fun little bat decals!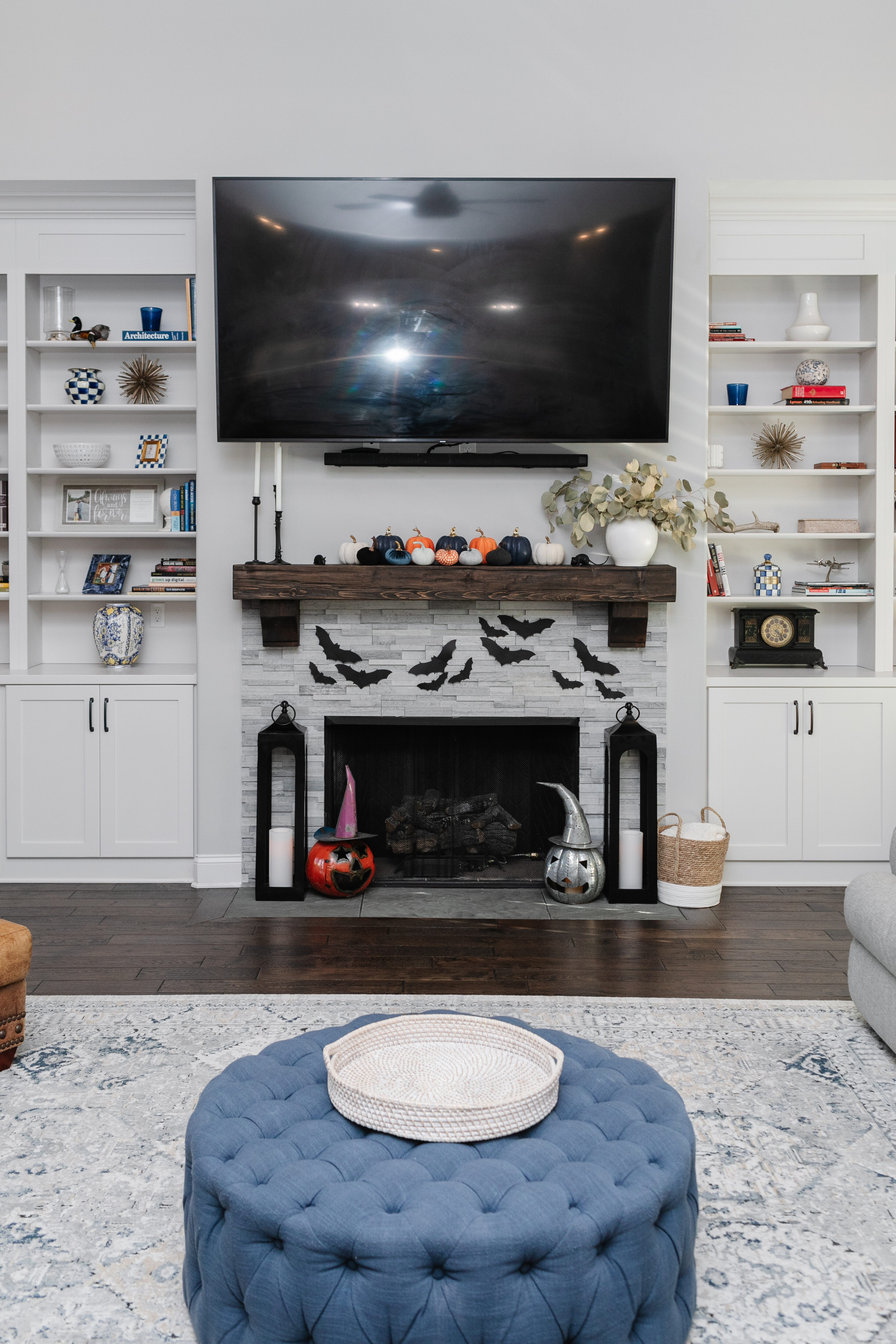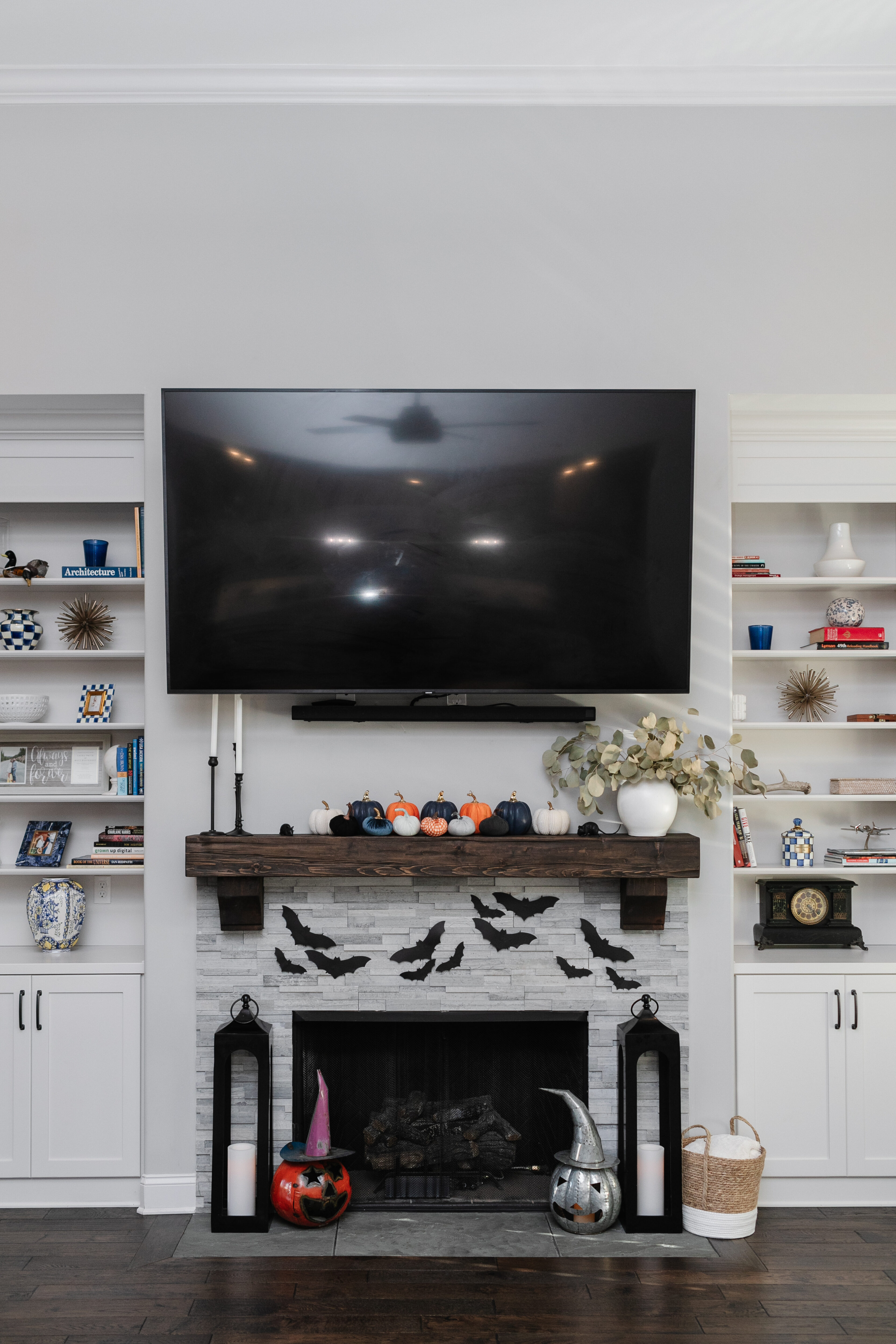 We are a fan of gingham and check prints in our house, so when I spotted these pillows at Burke's Outlet, I scooped them up! They fit right in with our modern farmhouse theme in our house. And they pair perfectly with all the shades of blue we have mixed throughout.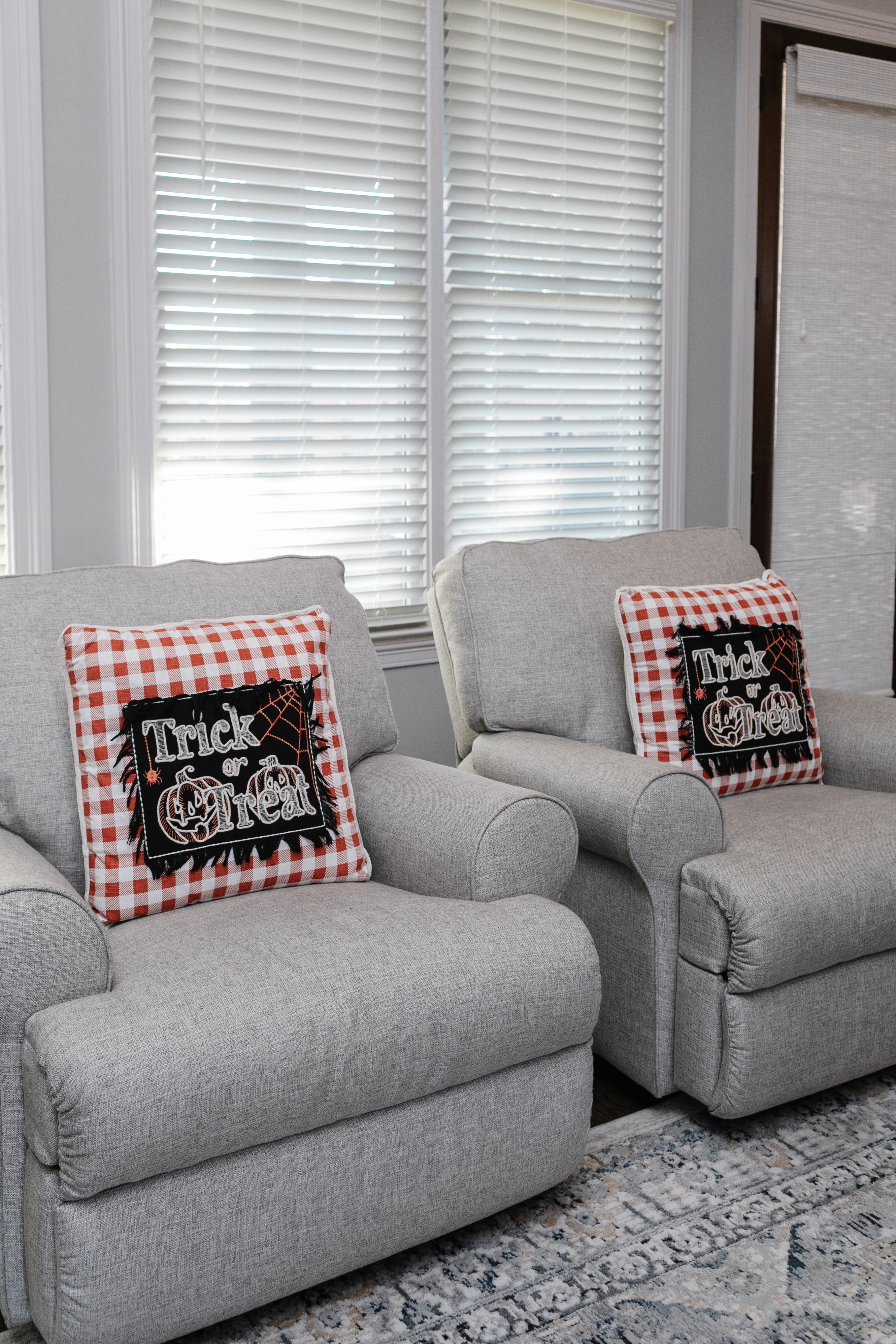 We love our skeletons around here! With Matt's ducks on the dining room wall, I couldn't help but add a little duck skeleton in this room too. Grayson actually loves it and plays with it each day and says "quack, quack." I'm glad he enjoys all the Halloween decorations around here too. = )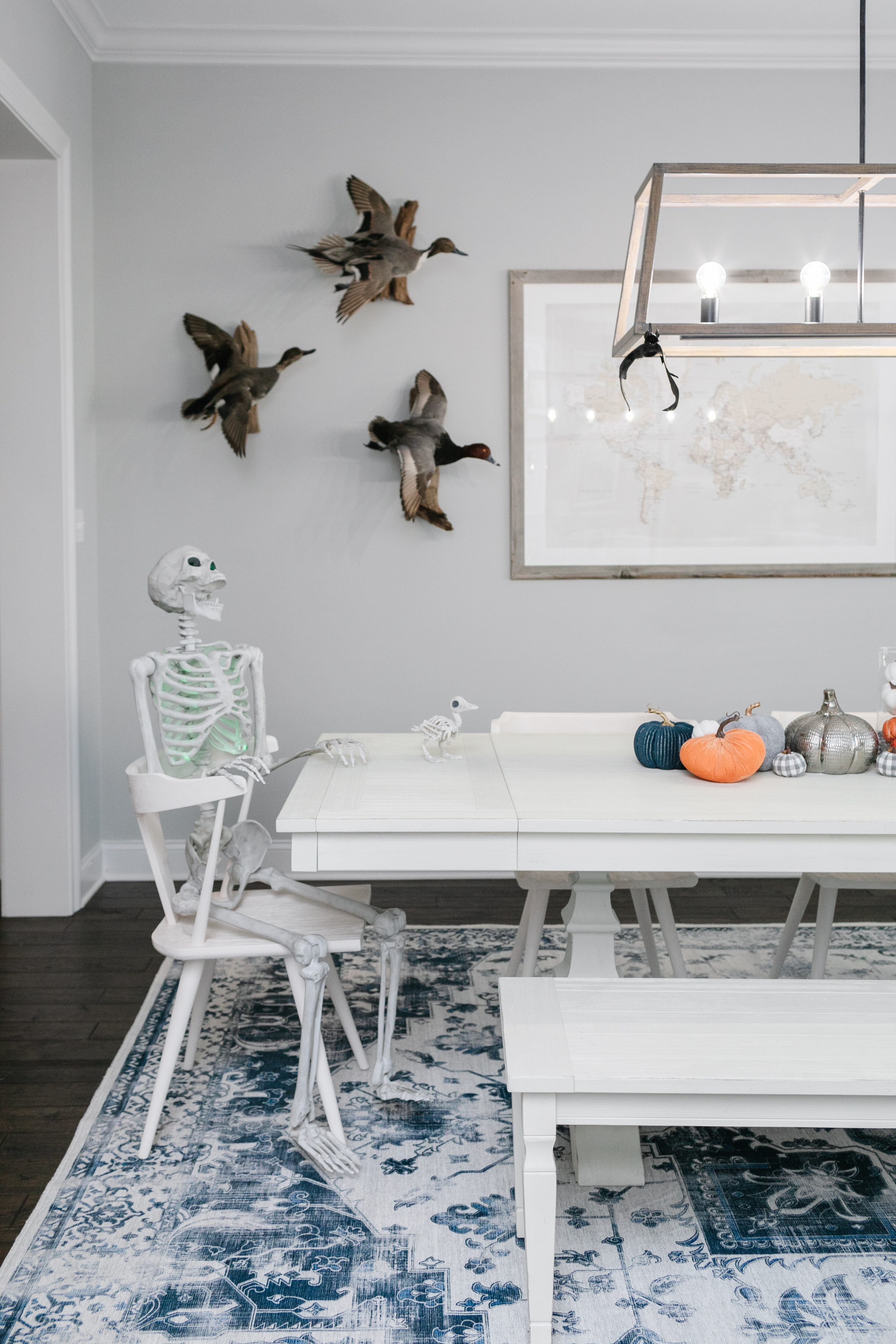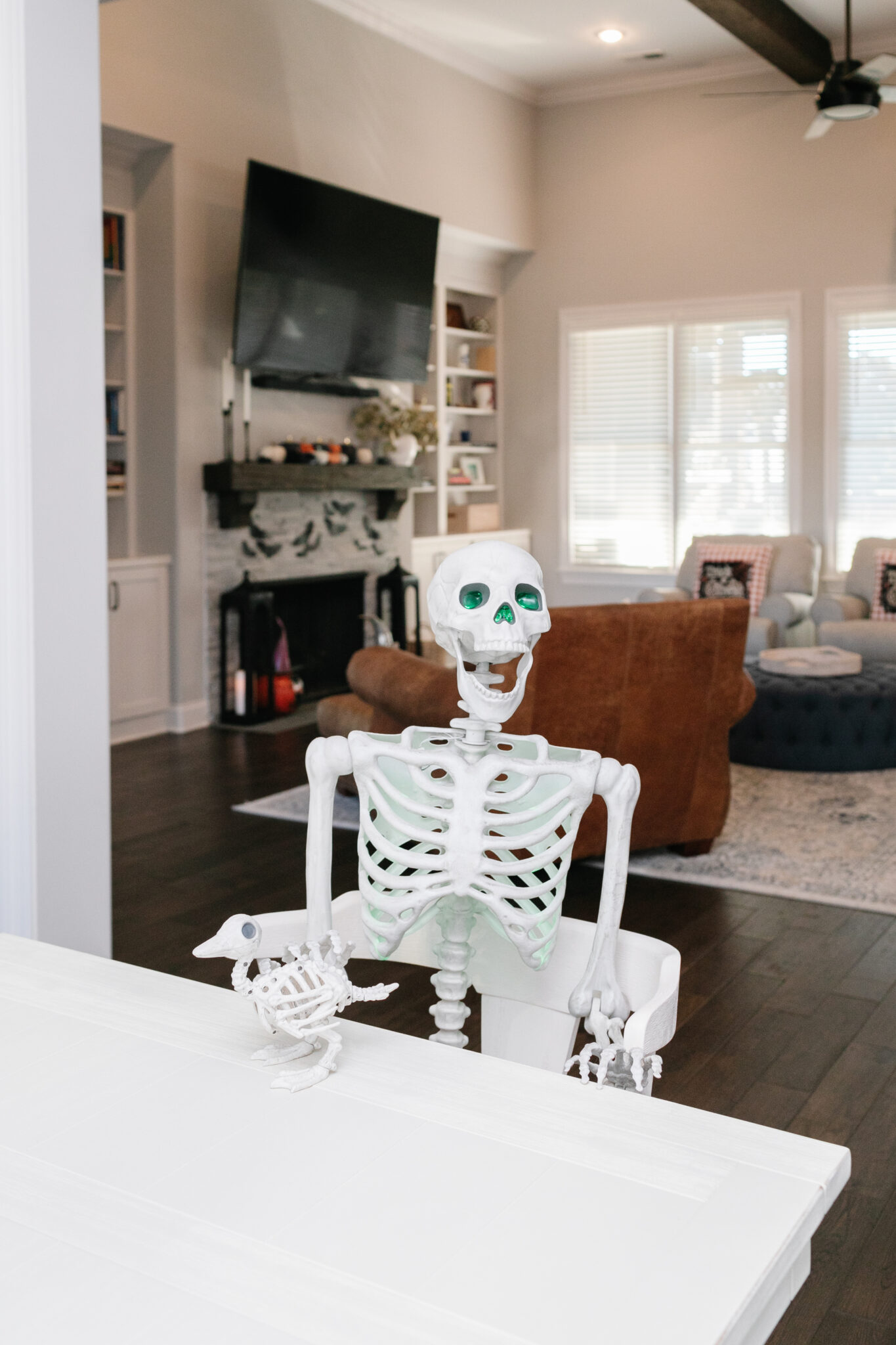 I am a big fan of pumpkins in all different shapes, sizes, colors, and prints. An easy centerpiece for any table is to grab a vase and add your favorite pumpkin filler to create your own little pumpkin patch. We also have our favorite mixtures of pumpkins displayed on the mantle.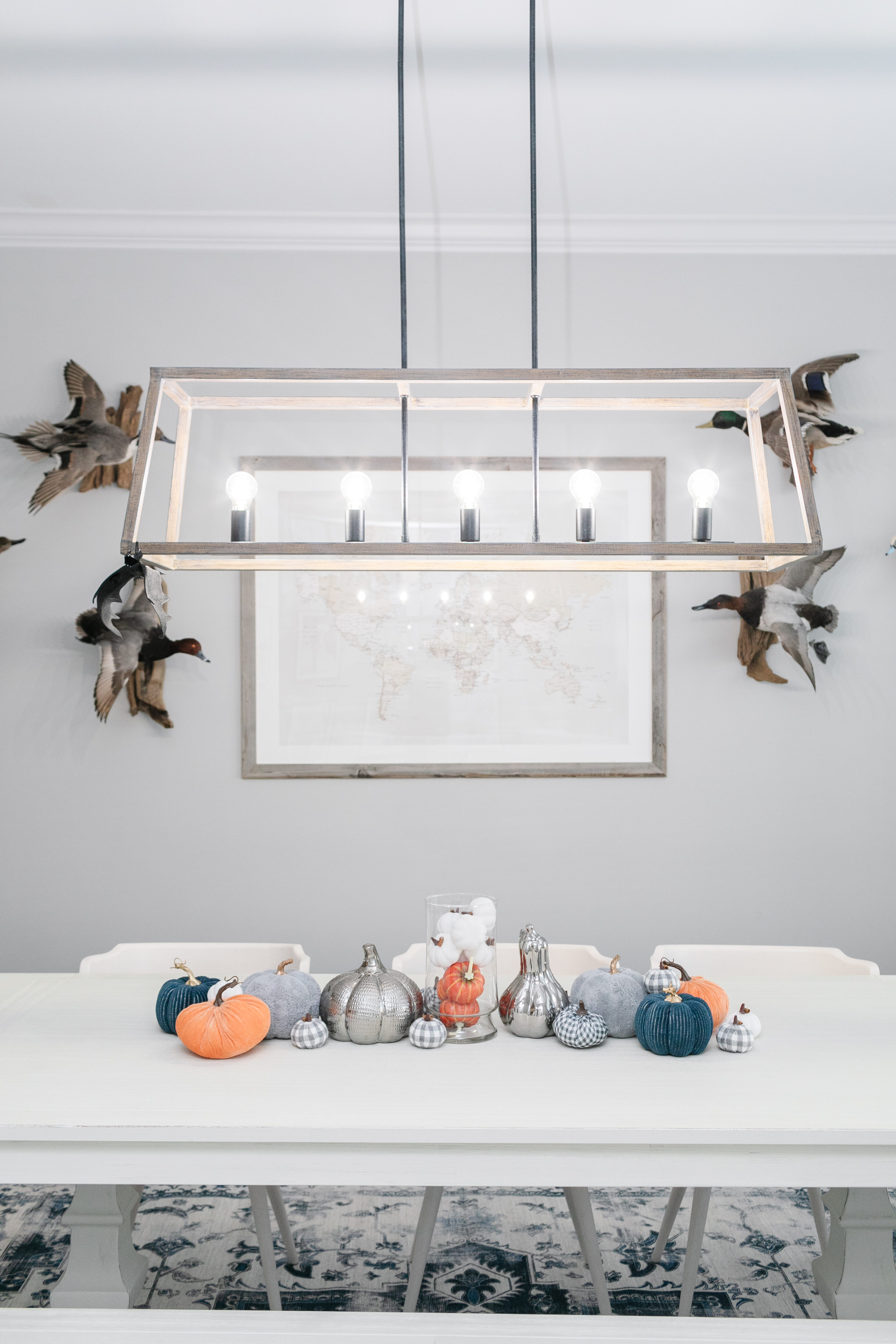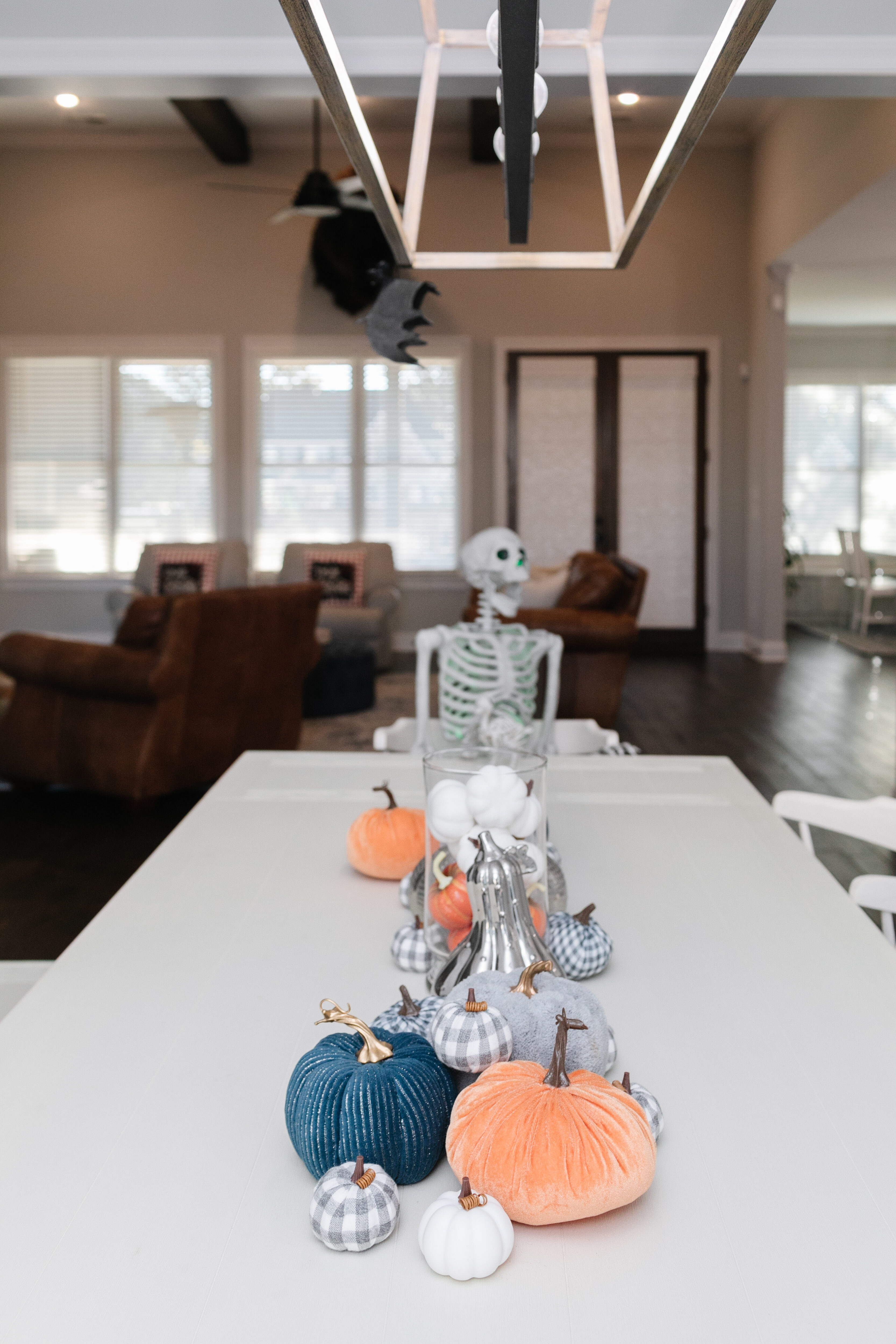 A 4 piece set of these little hanging is only $5. You cannot beat that! We love to hang them from chandeliers and in the kid's rooms. They always think they are super fun. Pair those with the bat decals and skeletons above, and you have some fun little touches throughout.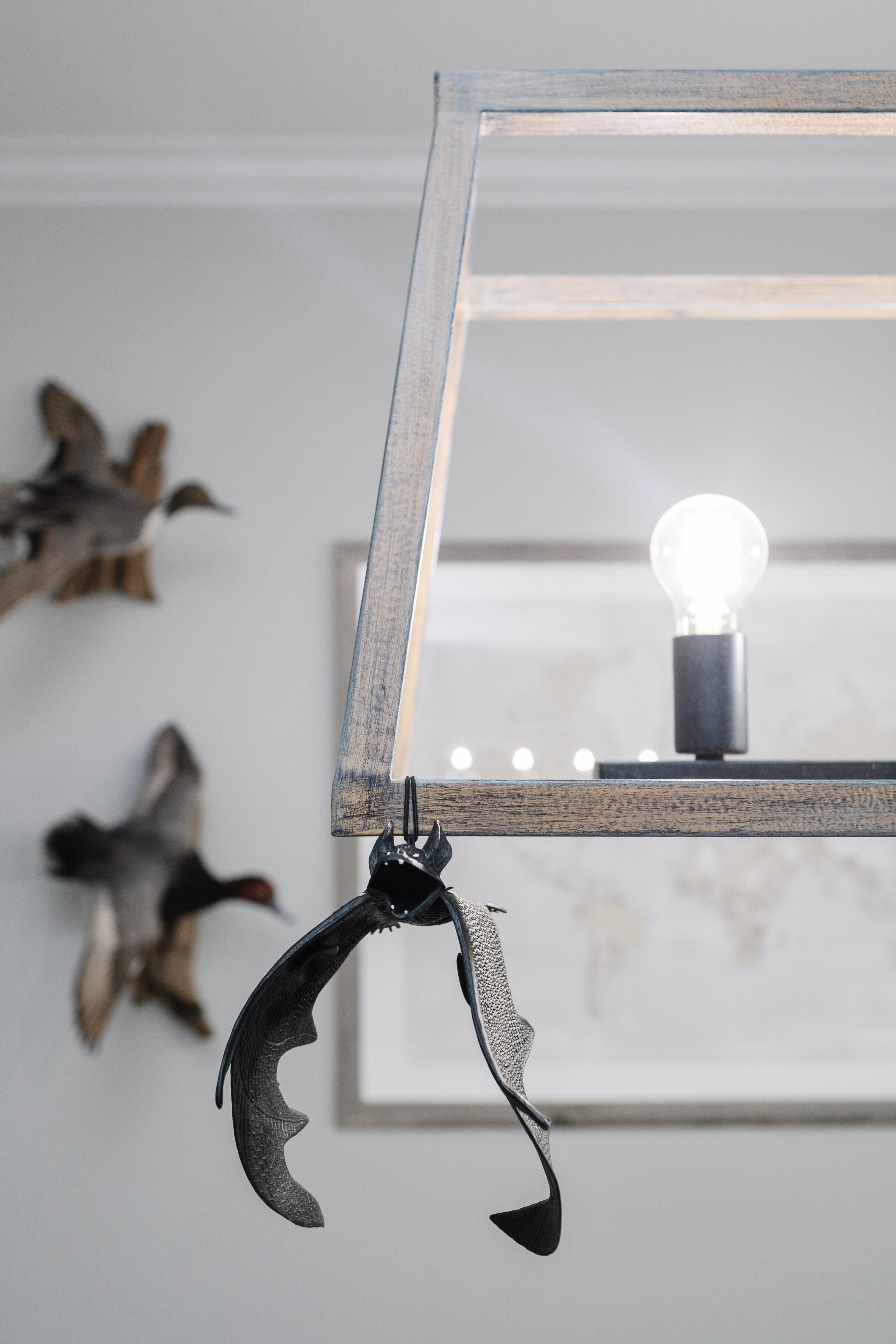 There are so many great wreaths you can get for fall and Halloween. From foliage to even spooky wreaths, we decided to go with a classic style that would add a little color to coordinate with the orange pumpkins on the front porch. We have this 2 piece set of lanterns on each side of the door, and I love them. They are the perfect size for a small front entryway.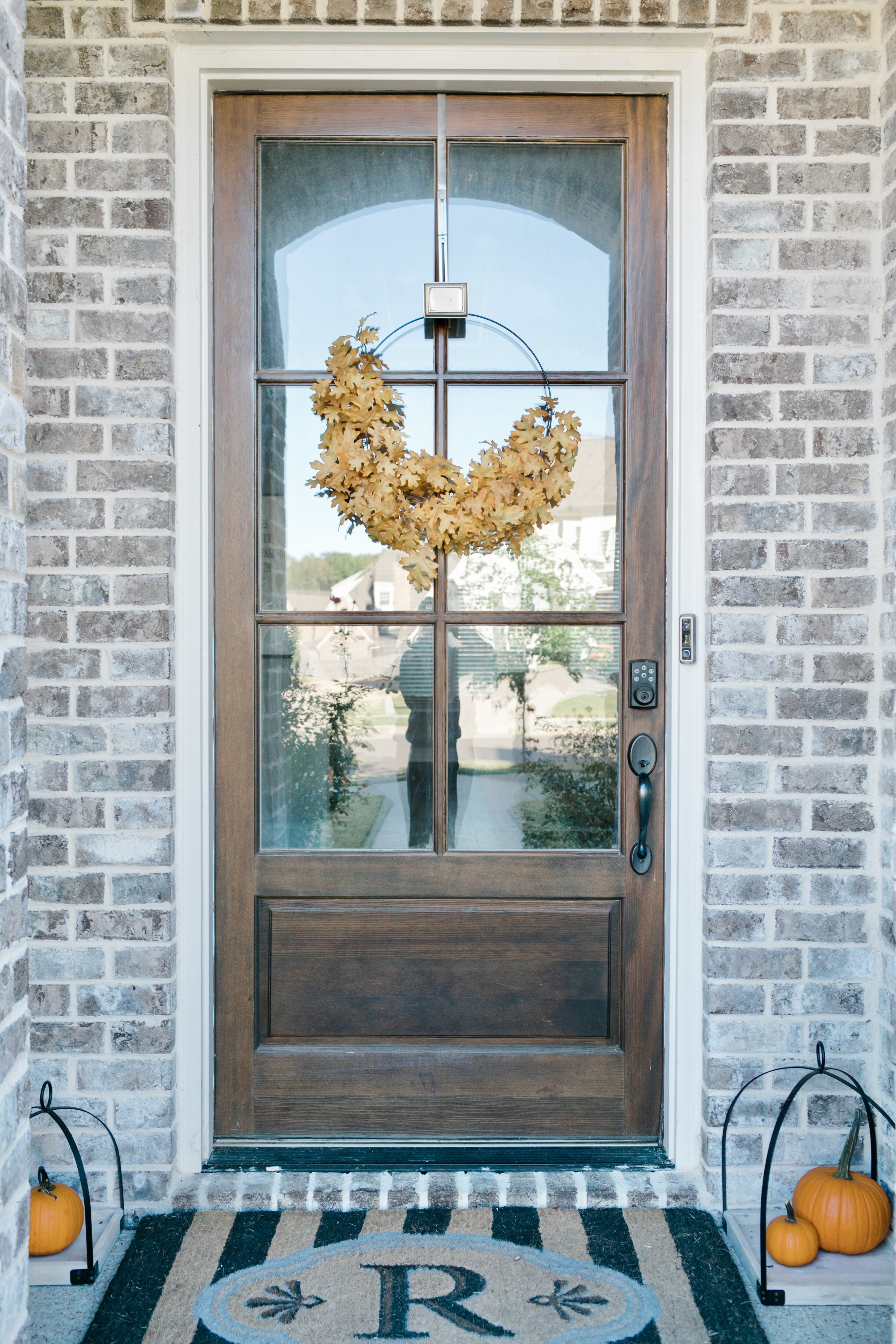 Each year we add a few more decorations to our collection, and I already have these gorgeous ones on my list next. We love our Halloween colors of blue, white, black, and orange with a hint of fun and spooky. What do you think? What is your favorite Halloween decor? Do you go more cute, fun, or spooky?