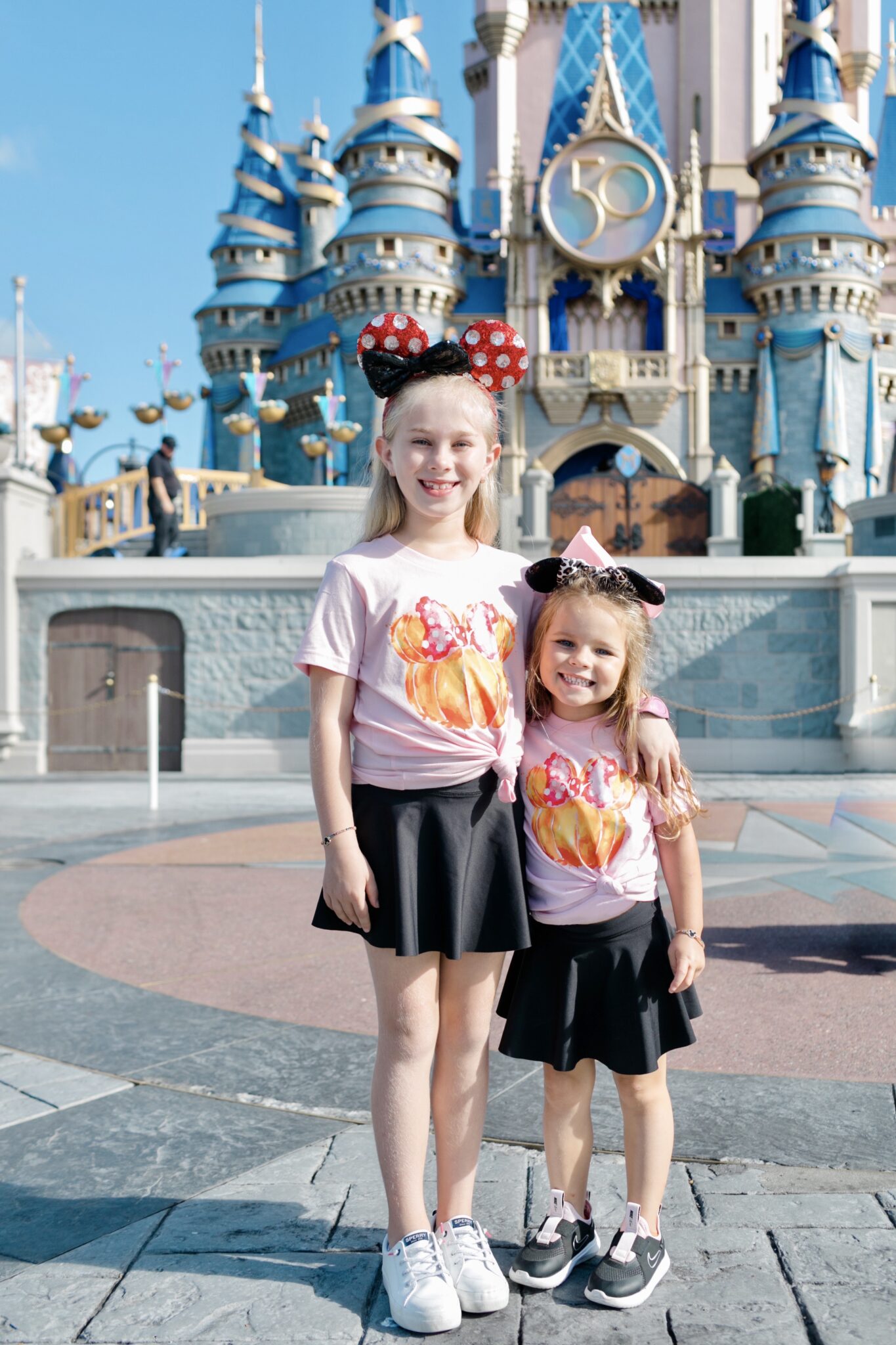 Shop our Disney World Look

Fall is here, and the temperature is cooling down some. That mixed with fall and all things pumpkin, and makes it the perfect time to travel to Disney World! We always go to Disney in the fall, and it is my favorite time of the year to visit. It is cooler outside, the lines aren't as long and there are so many fun fall activities going on!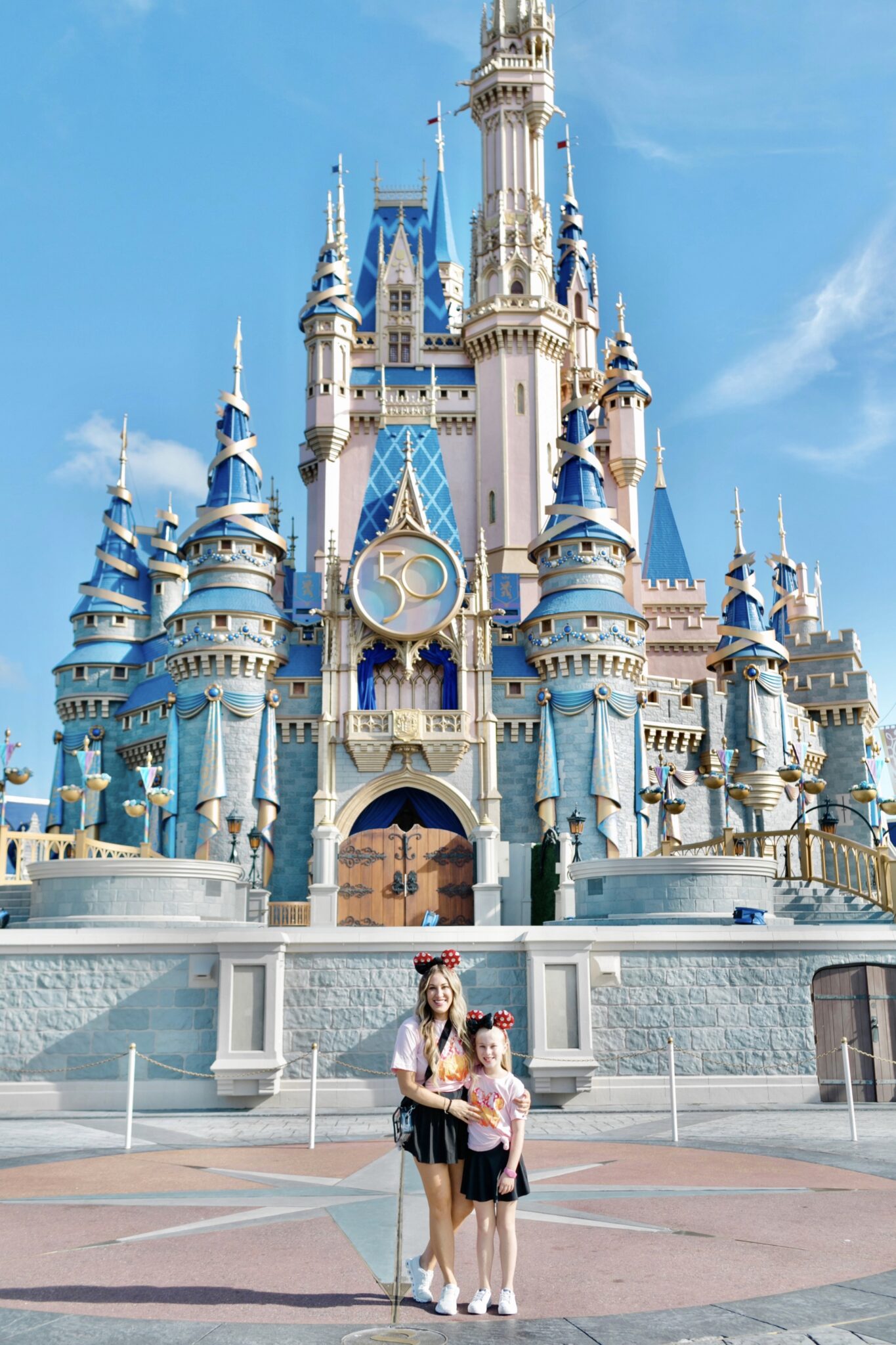 Disney World is always magical, but there is just something about seeing it in fall all decorated in orange and pumpkins that makes it even more magical! If you're planning a fall trip to Disney, I am sharing some of our favorite outfits we wore while there for the entire family.
It is no secret that you can get practically anything you want to be made over on Etsy, and it is always a favorite of mine for Disney shirts! We picked out these fun shirts here. I knew the girls would love them because they're pink, have a pink polka dot Minnie bow, and have the cutest little pumpkin on the front.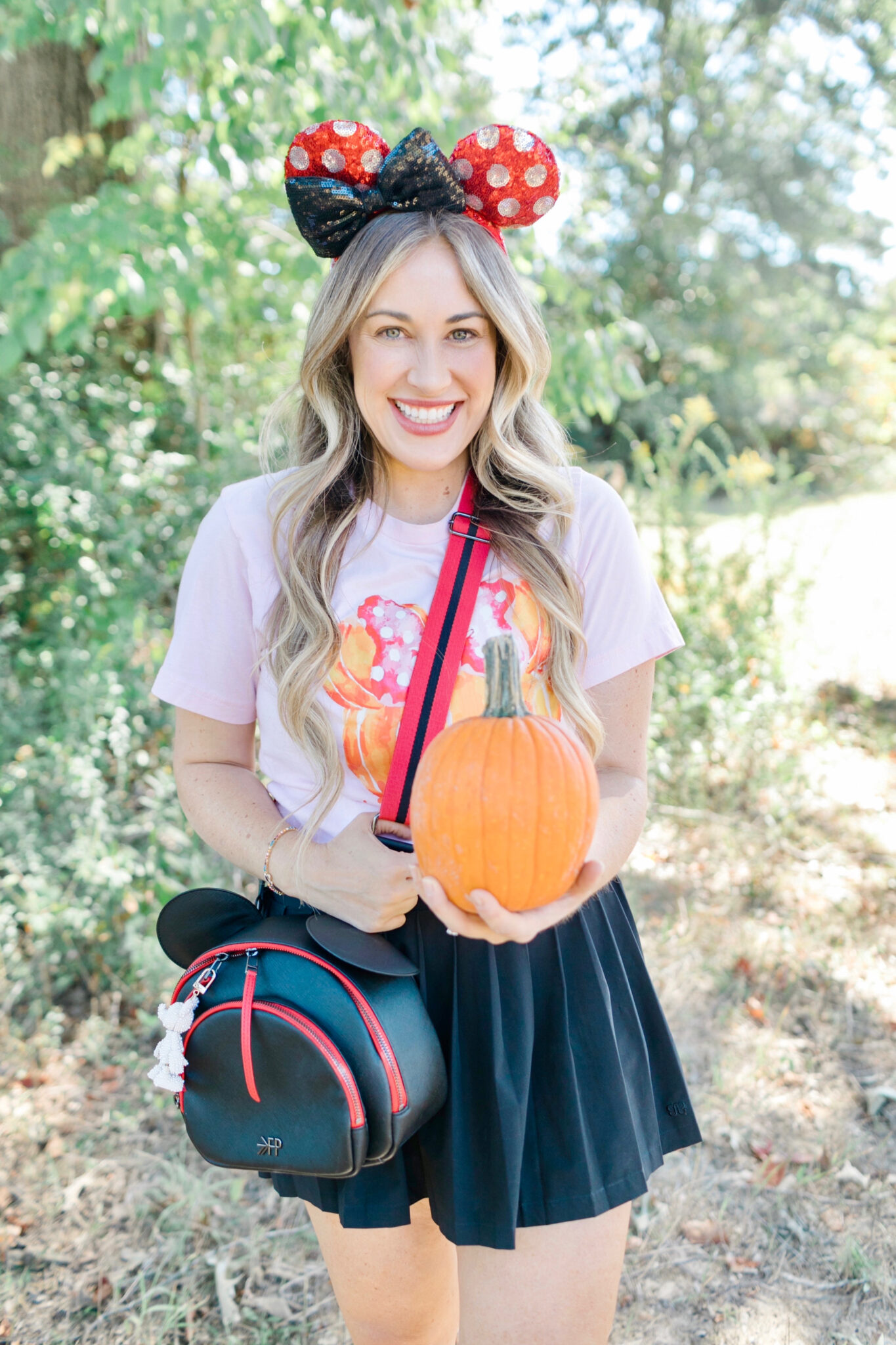 We paired them with this skort for me and this skort for the girls and my most comfortable sneakers that dry super quick. I am a huge fan of skorts at Disney because 1.) They won't show your undergarments when you're on rides. 2.) They dry quickly. 3.) They are comfortable, cute, and flattering! And don't forget your adorable mouse ear headbands! You can find plenty of adorable ones on Etsy or Amazon, but I prefer ones from Disney.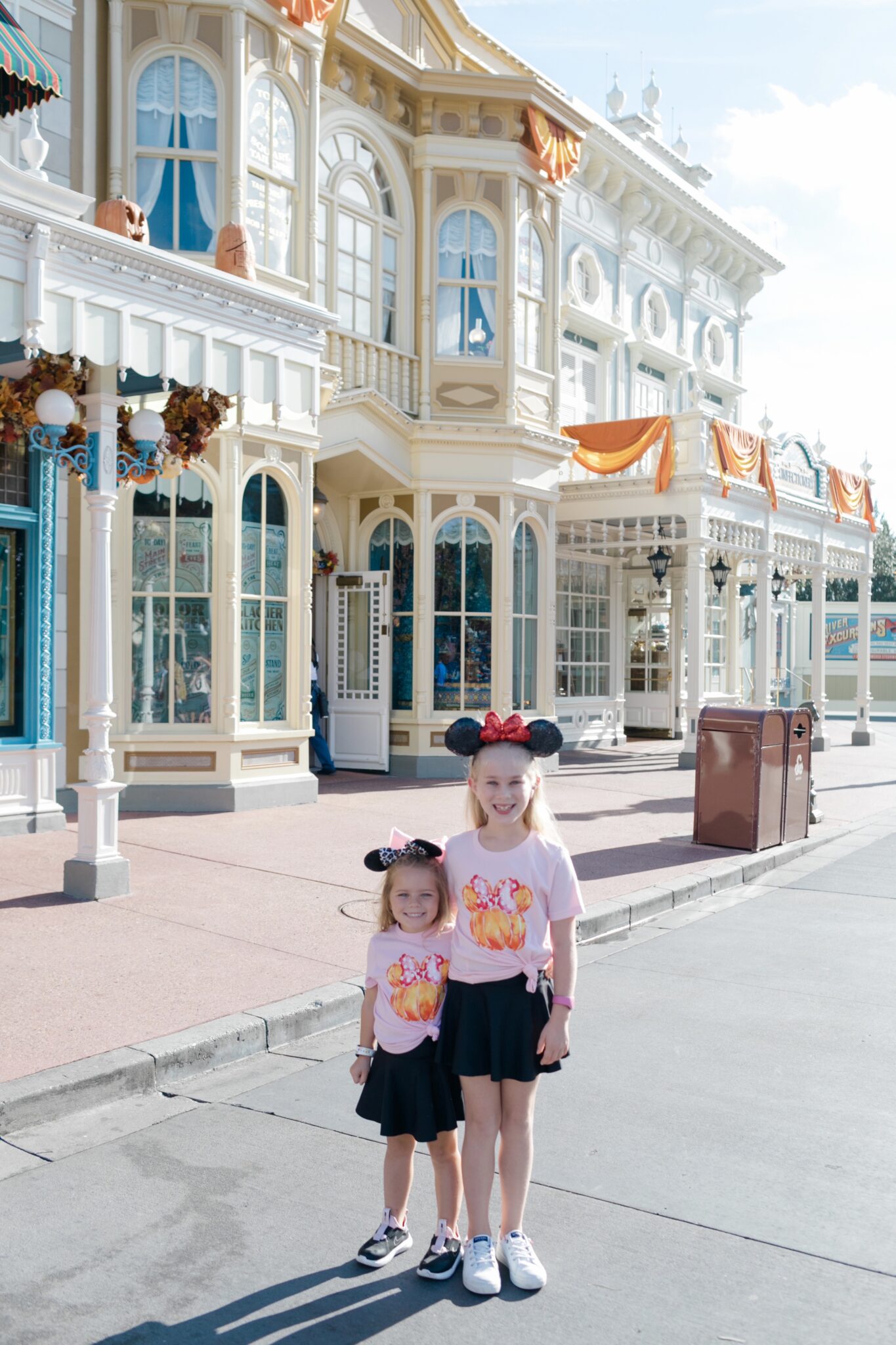 Since Disney always involves plenty of walking, I always try to pack my favorite bags – backpacks, belt bags, and crossbodies. They are perfect for Disney trips, and look at the adorable Disney prints they offer on these Freshly Picked bags! As a special treat, Freshly Picked is giving my readers 25% off any of their Roomy Diaper Bags/Full-size Diaper Bags (including the Classic Diaper Bag, Classic City Pack, Minimal bag, Drawcord bag, and the Weekender) for NEW customers with code FPXLAURA25.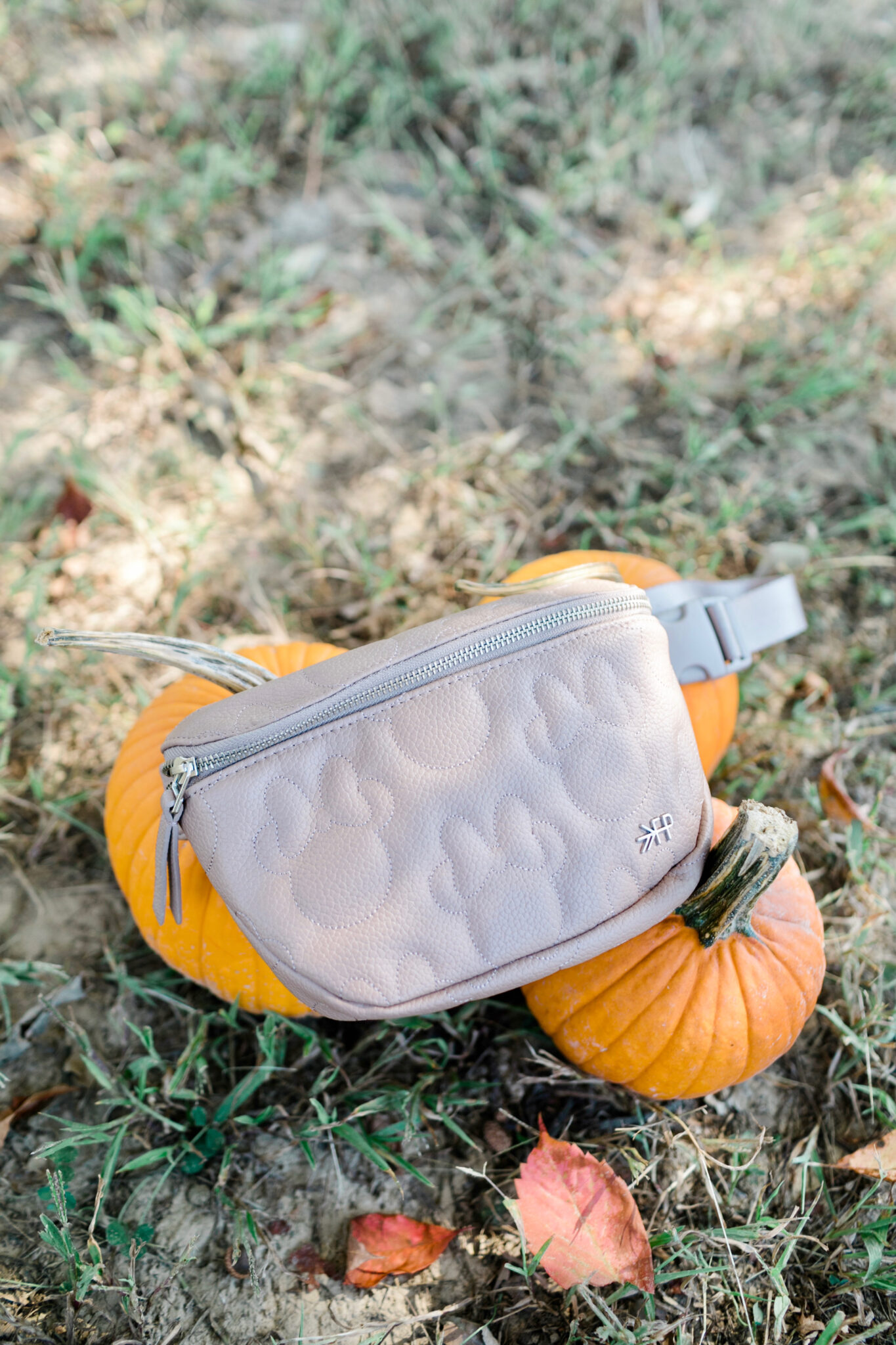 Since we went to Disney in the fall, we just had to attend Mickey's Not So Scary Halloween Party! We had an absolute blast with the girls. It was so fun getting to ride all the rides and roller coasters at night, seeing the parade, watching the fireworks, and trick or treating for candy. And I loved getting to dress up in a fun Halloween costume.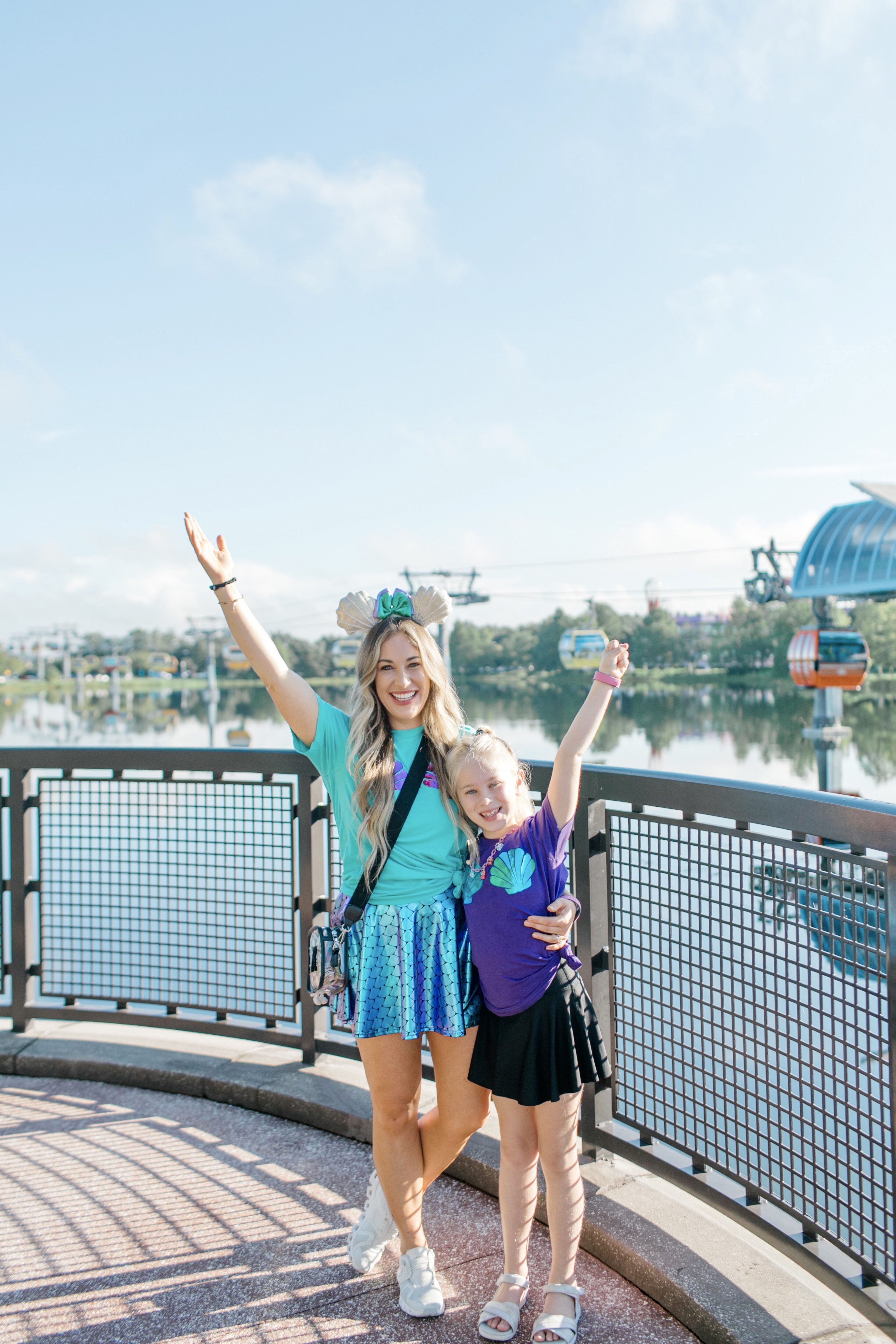 Leighton and I wore these cute Ariel shirts, and I paired mine with this mermaid print skirt. They were perfect for the party, and they were so comfortable! Just add some bike shorts under your skirt, and you're ready to go! That night, the girls changed into their mermaid dresses. You can see more about our trip to Disney here. What is your favorite time of the year to go to Disney?