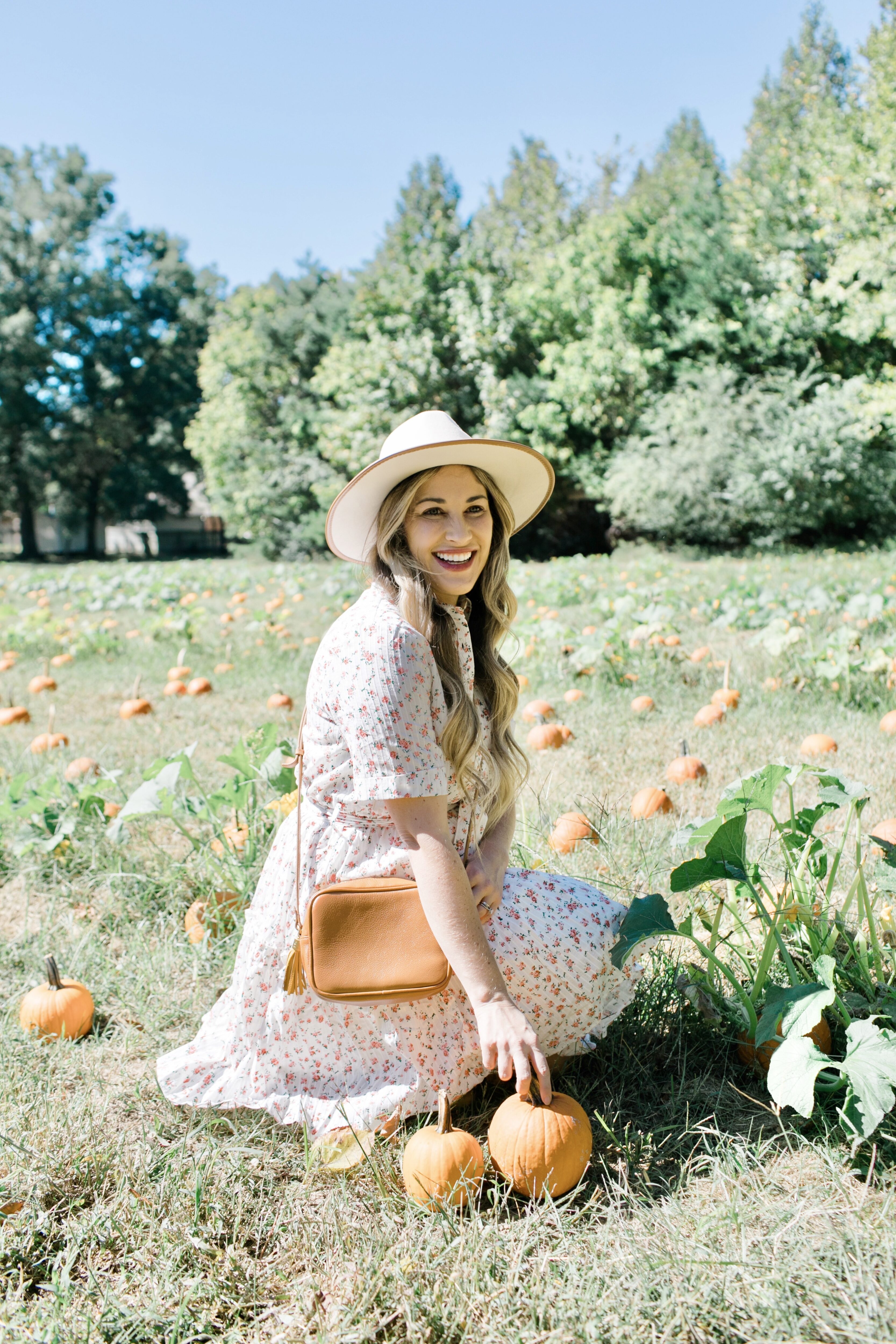 Y'all know we love Priddy Farms Pumpkin Patch! We have been visiting there every year since Leighton was little. It has become our tradition to go every year during fall and winter. We take all the kids there each year, and every time we come back, there is even more to do. Did you know that they they are SO much more than just a pumpkin patch?!
During fall, they have pumpkins and sunflowers. And during winter, they have a tree farm. It is the perfect place to take your family, have an afternoon of fun together, and then get some fun family pictures while at it. Keep reading for my favorite things to do at the pumpkin patch in the fall.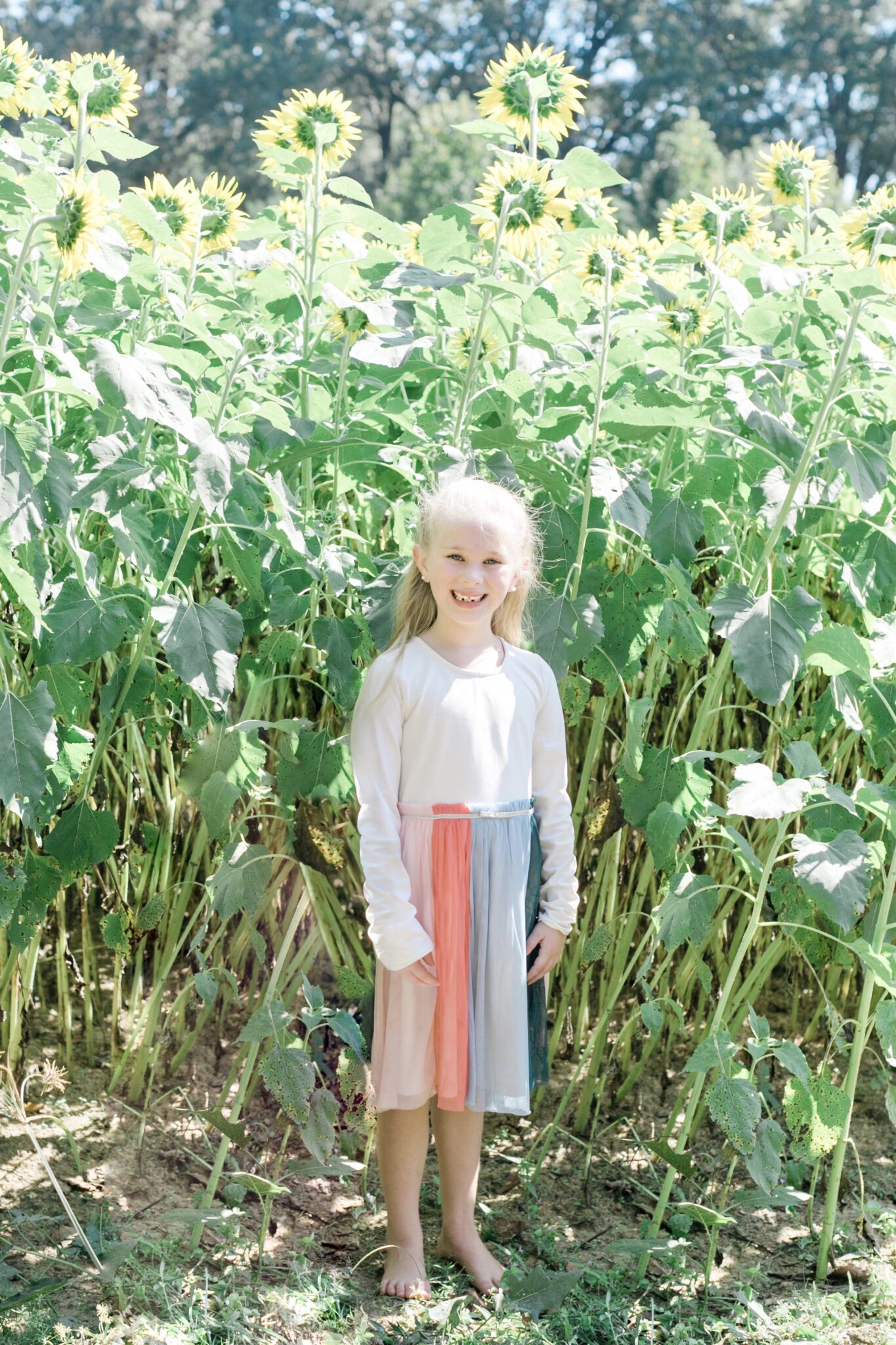 Things to Do at Priddy Farms Pumpkin Patch
1.) Pick a pumpkin from the patch to decorate. They have plenty of picnic tables outside. You can even pack some markers and decorate your pumpkin while there. If not, take it home and carve or paint your pumpkin. We are huge fans of decorating them with colored markers or washable paint. They can even use colored construction paper to cut out designs and decorate the pumpkin.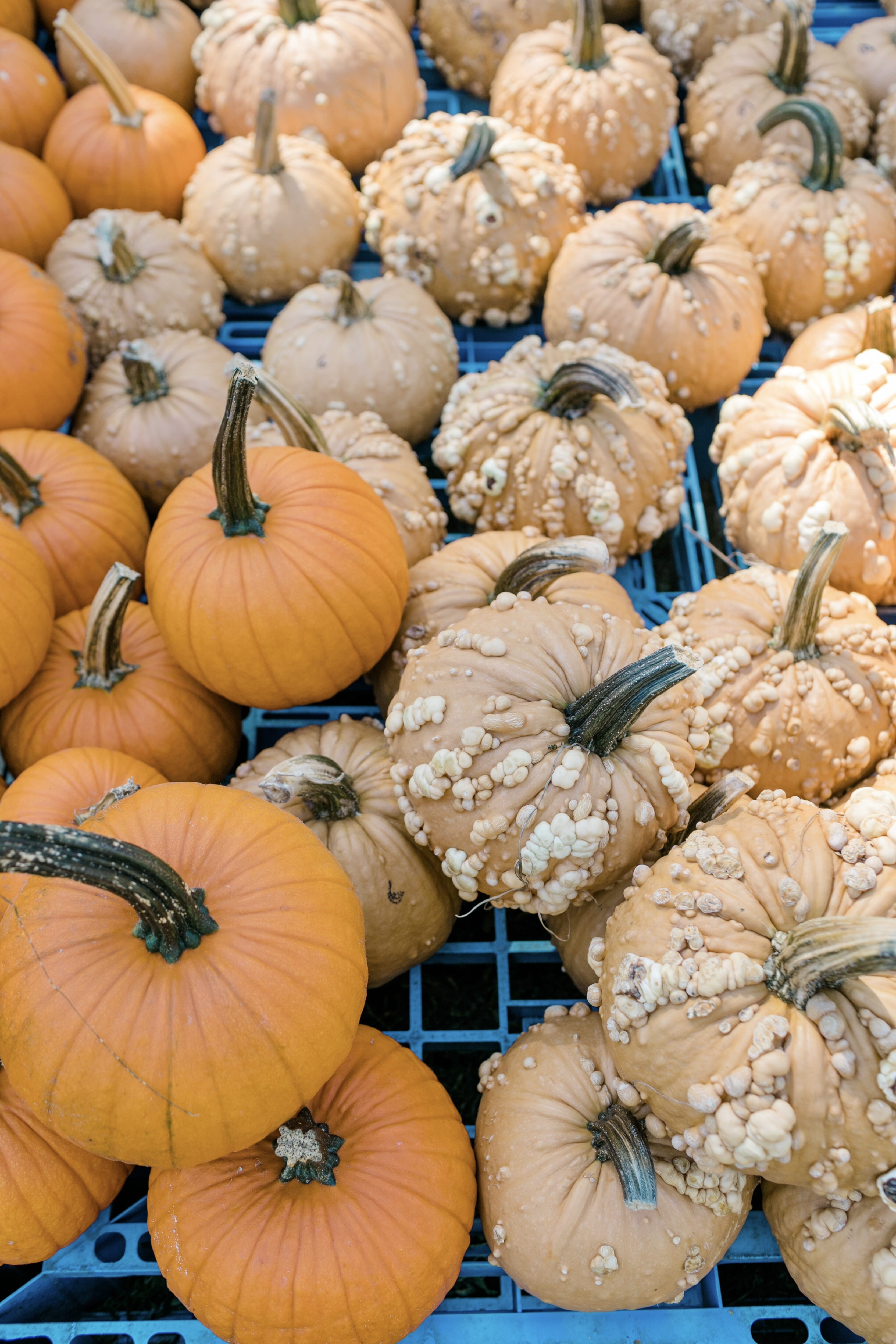 2.) Go on a hayride. They have a trailer at Priddy Farms and will take you all on a fun hay ride! It goes around the farm to the back of the pumpkin patch where you can then pick your own pumpkin from the patch and snap some family pictures. We took Grayson on his first hay ride there with us and Leighton a few weeks ago, and he loved it!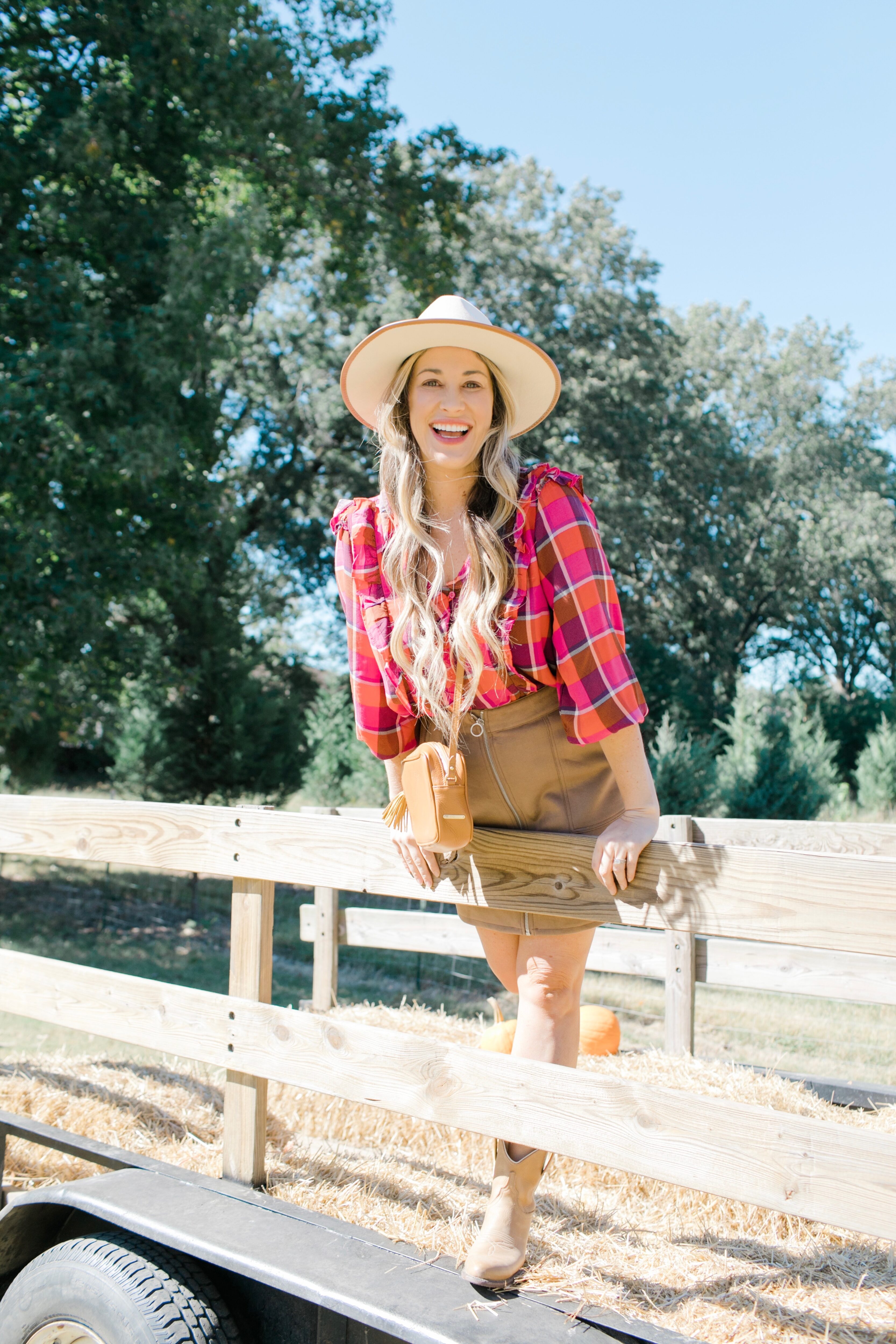 3.) Take a walk through the corn maze. We love the corn maze. Leighton is getting older and thinks it is spooky and fun! And Amelia and Grayson just love to run wild through it lol! This was the fun picture we snapped there last fall in their matching skeleton PJs.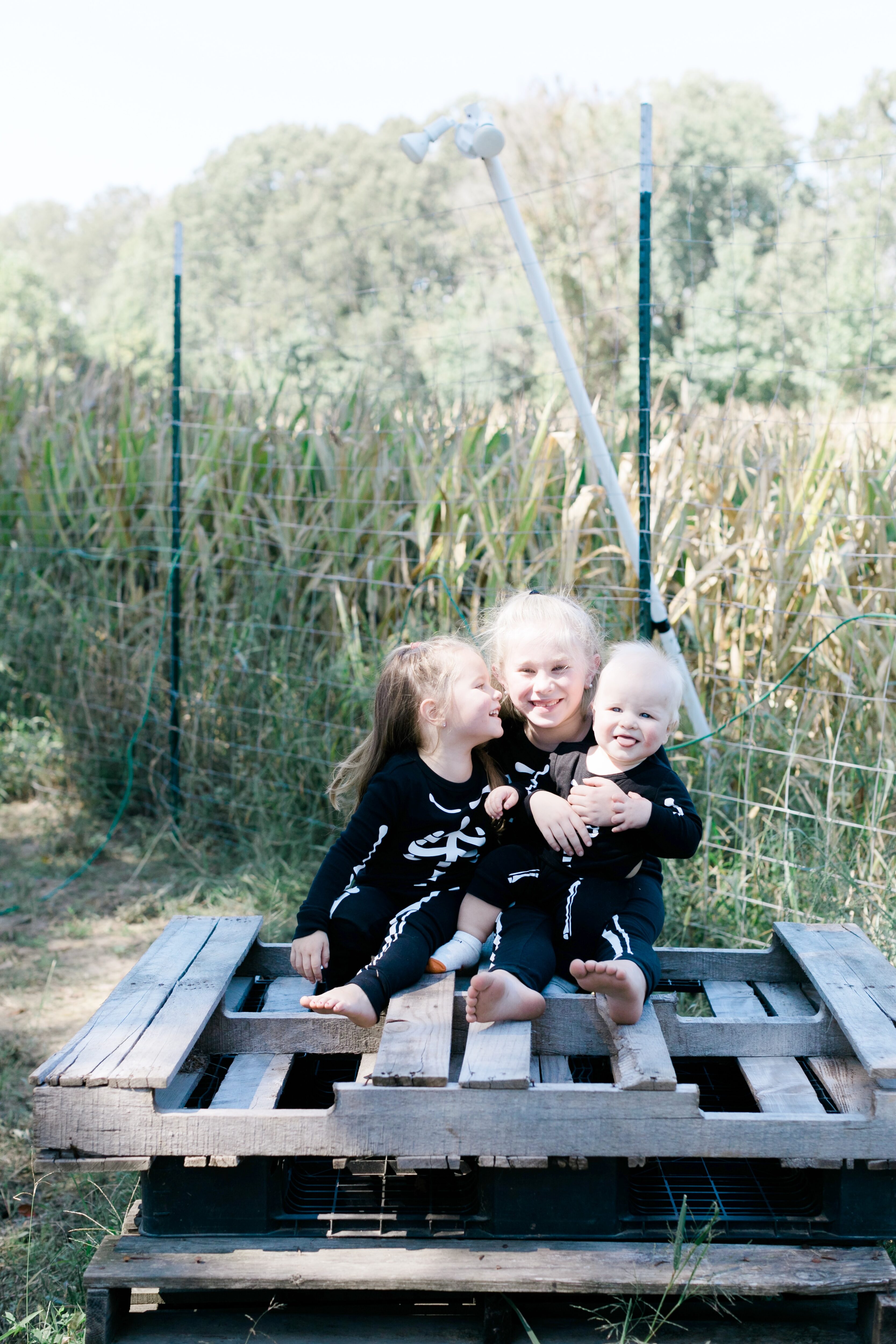 4.) Visit the haunted woods. The haunted woods are out past the pumpkin patch. You can ride the hay ride over there and then take a walk through the woods if you dare!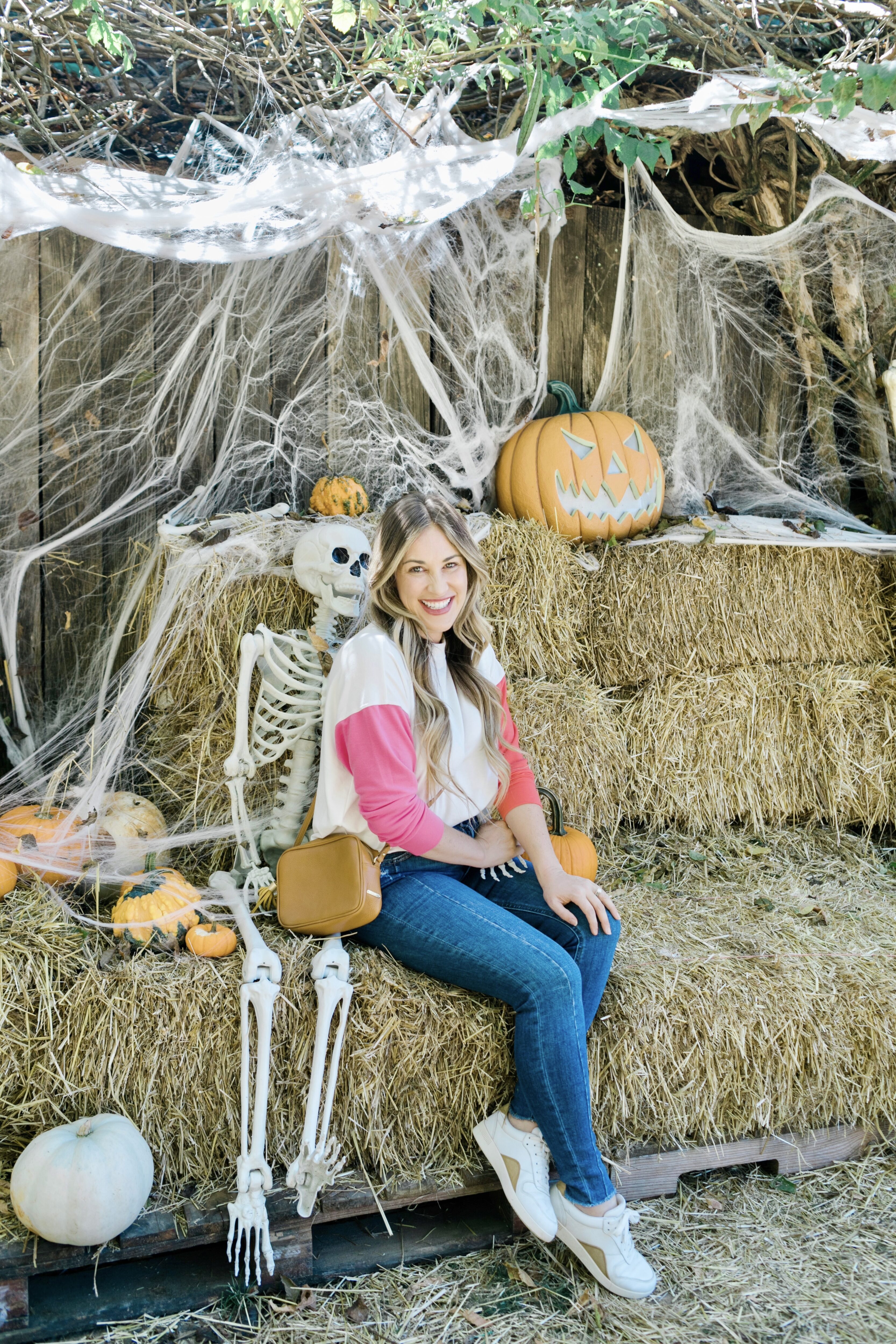 5.) Feed and pet the farm animals. They have horses, pigs, goats and so much more. The kids love to buy feed there and then feed the goats and other animals while we are there.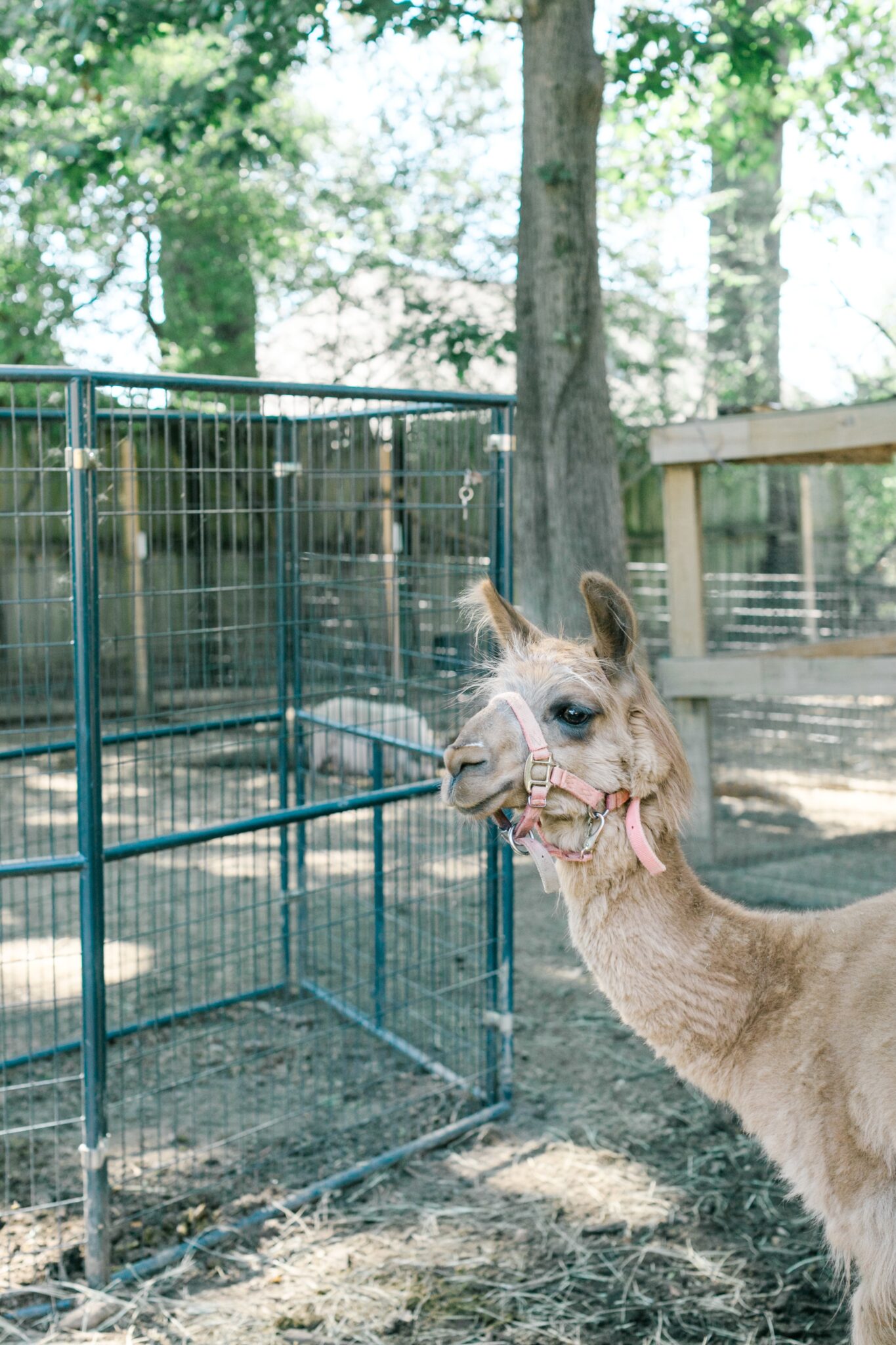 6.) Ride the new train at the pumpkin patch. This new train that the owner just built is awesome! Leighton rode the train just a couple of weeks ago and loved it! I can't wait to take Grayson back and ride with him on the train next time too!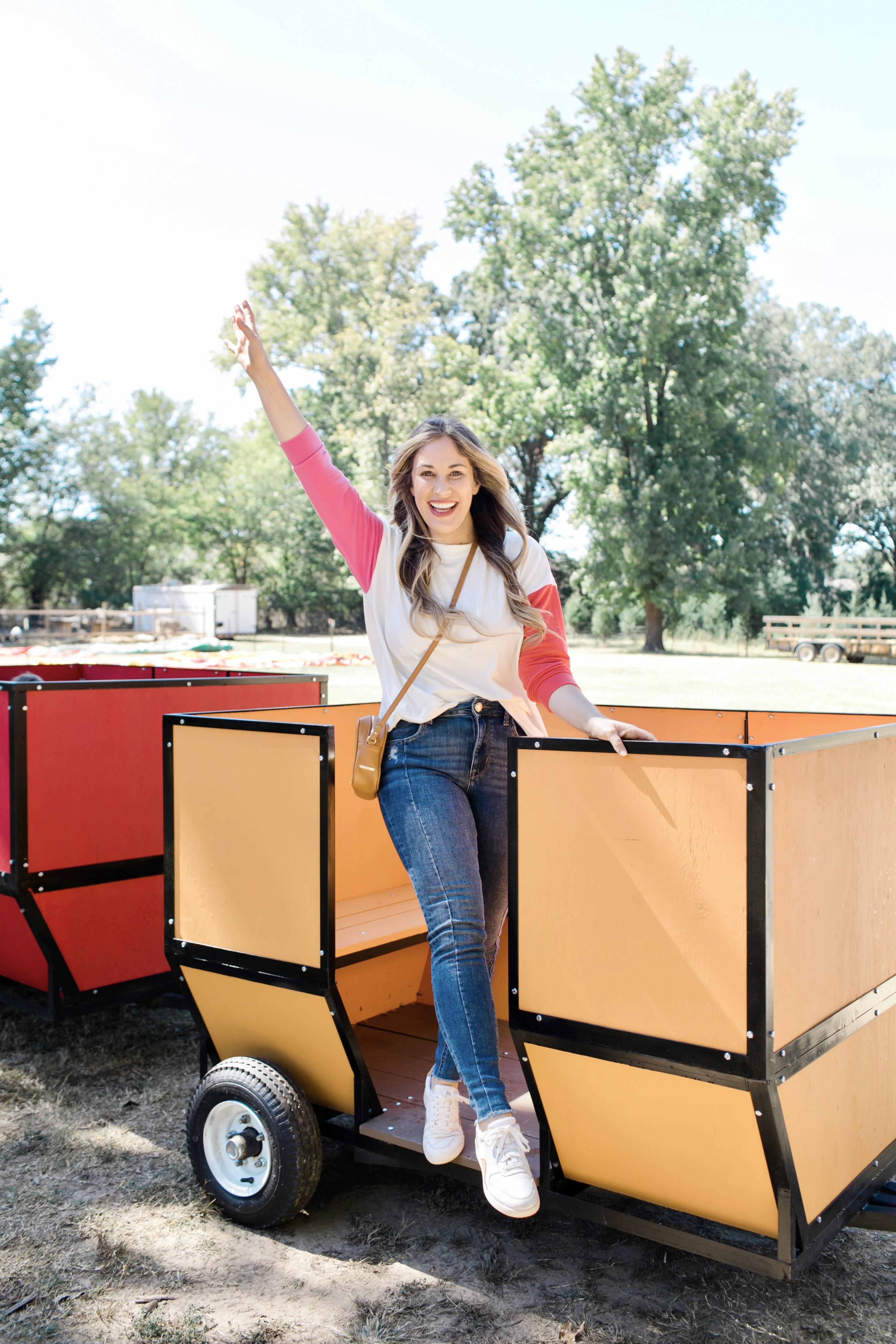 7.) Play on the inflatables. They have an inflatable bounce house and inflatable slides. The kids absolutely love them! Grayson even slid down in my lap!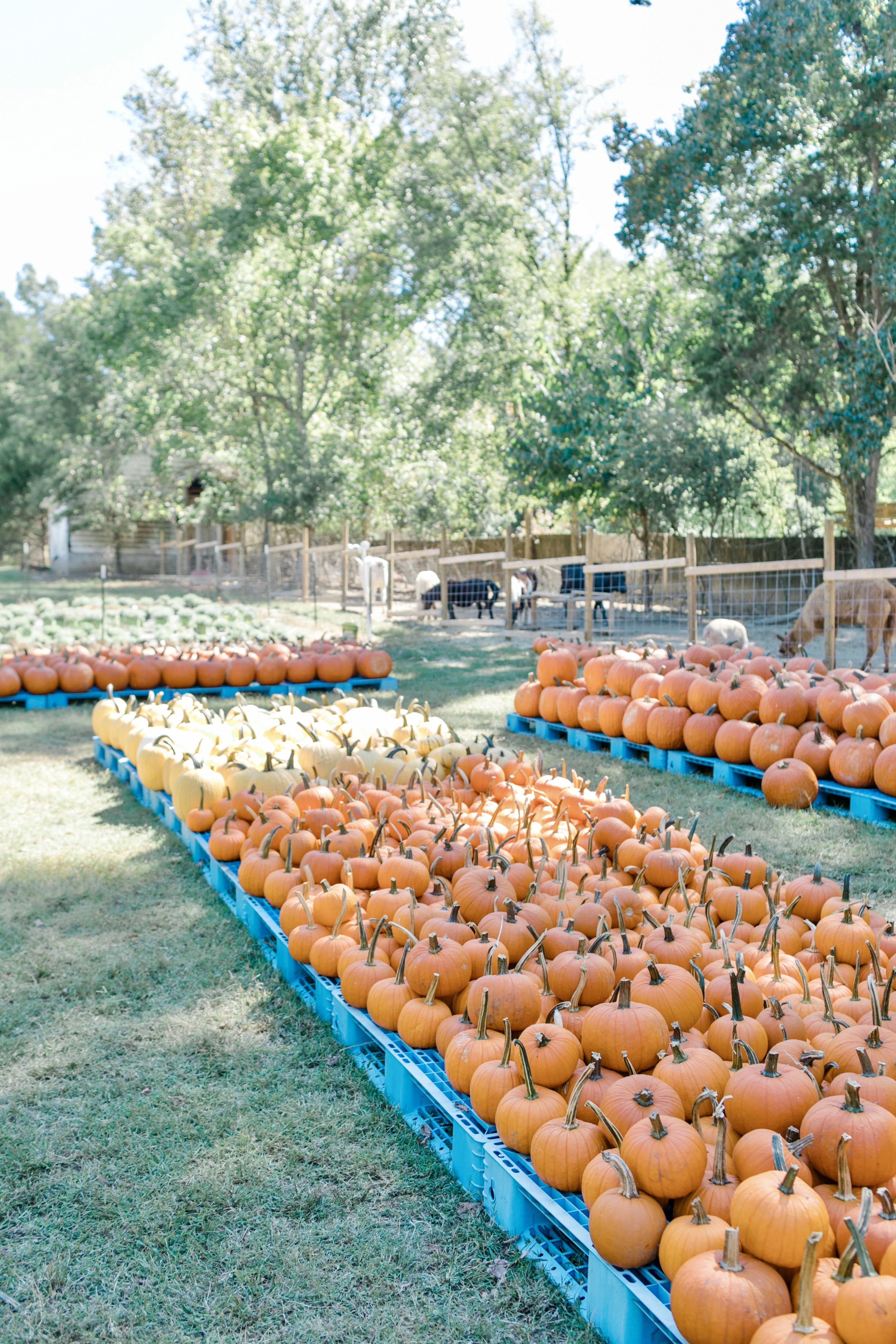 8.) Enjoy some yummy treats at the pumpkin patch. At the counter, they sell plenty of things to snack on and drink. The kids always love getting a pumpkin, playing, and then snacking on something good before we leave.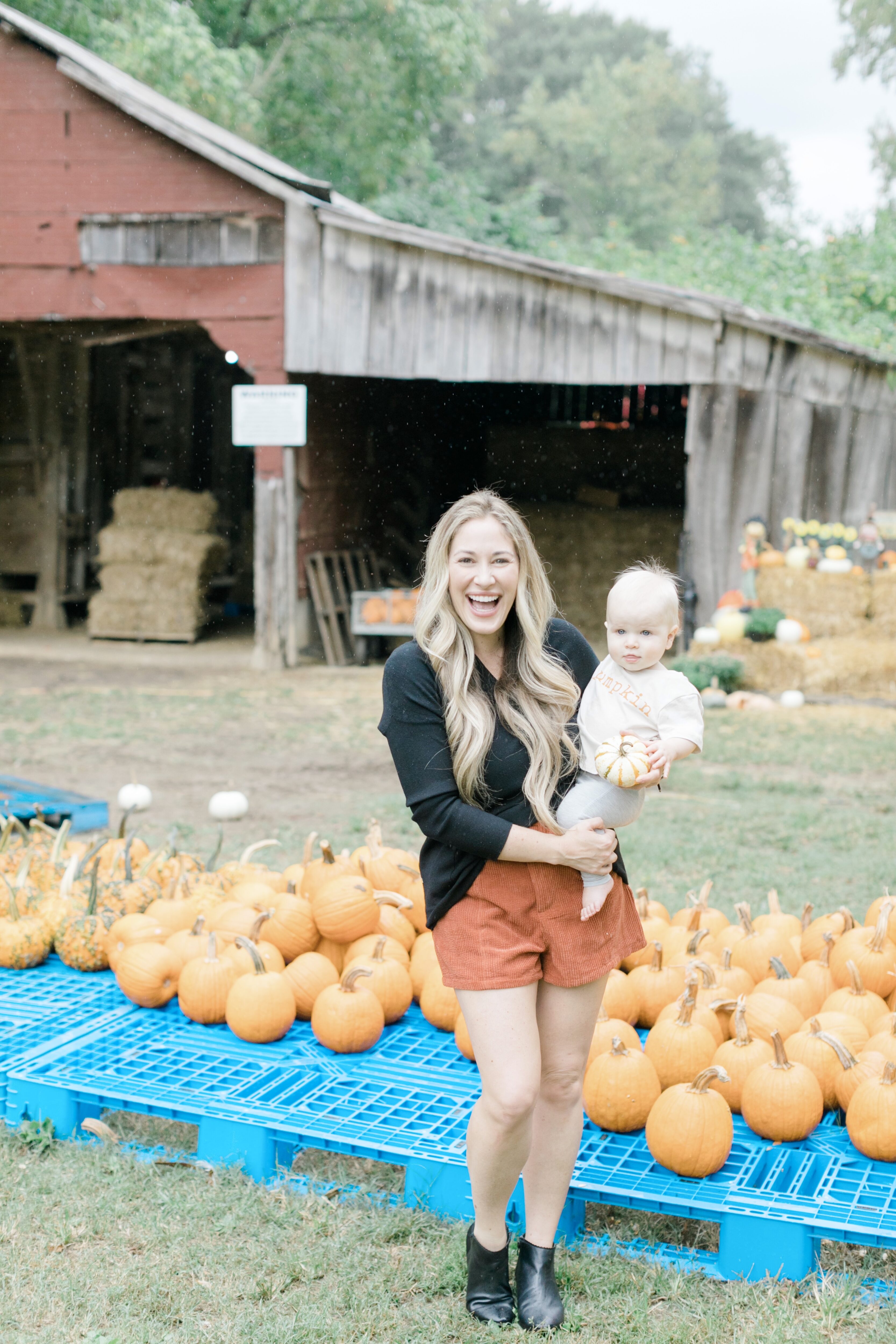 9.) Play on the playground. From swing sets to tire swings to ride-on-you to slides, they have so many places that the kids will love to play! Our kids never want to leave when we are here!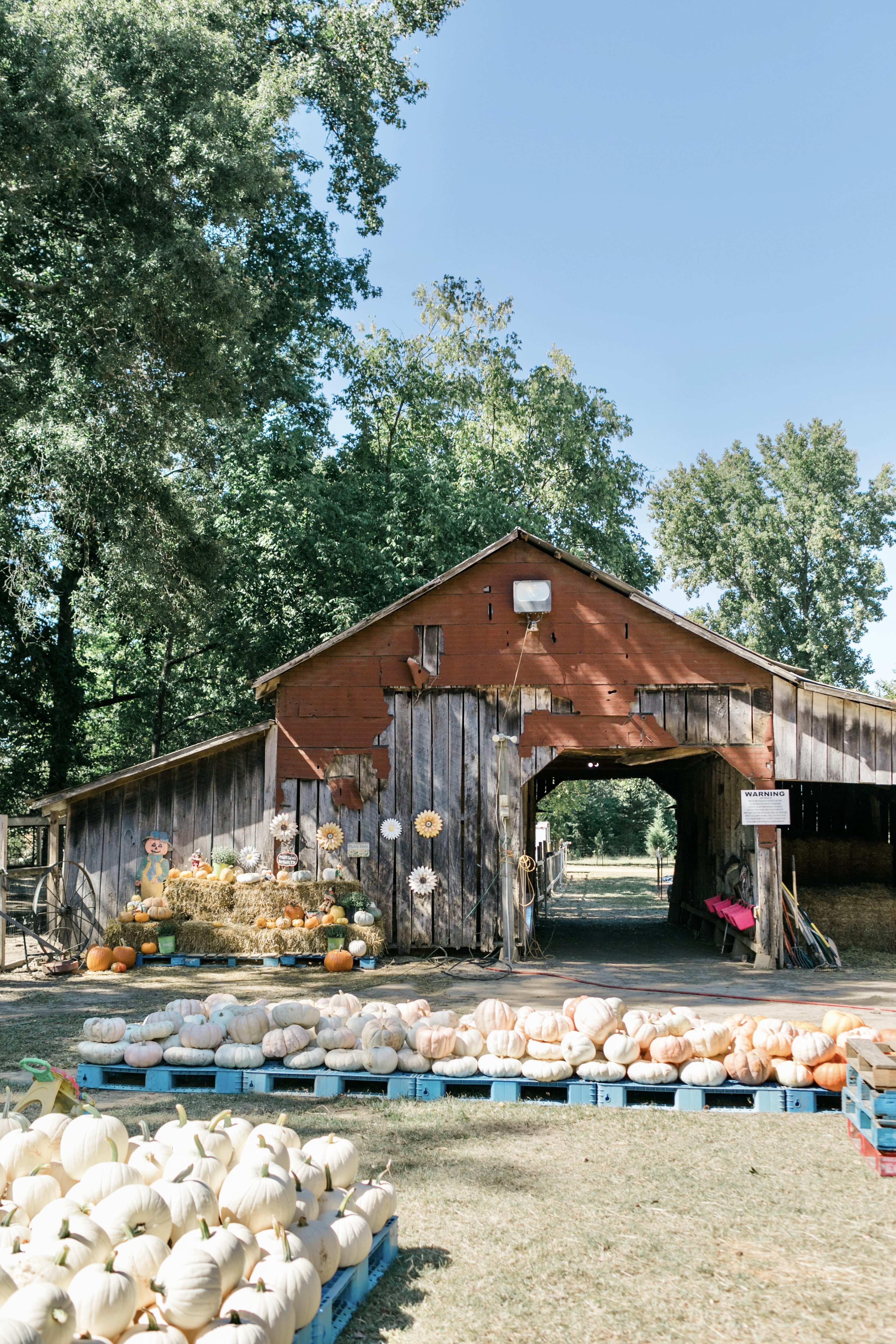 10.) Get some fun pictures! Remember these pictures from last year? They have so many cute and fun photo opportunities here. I can't believe how much bigger the kids are a year later!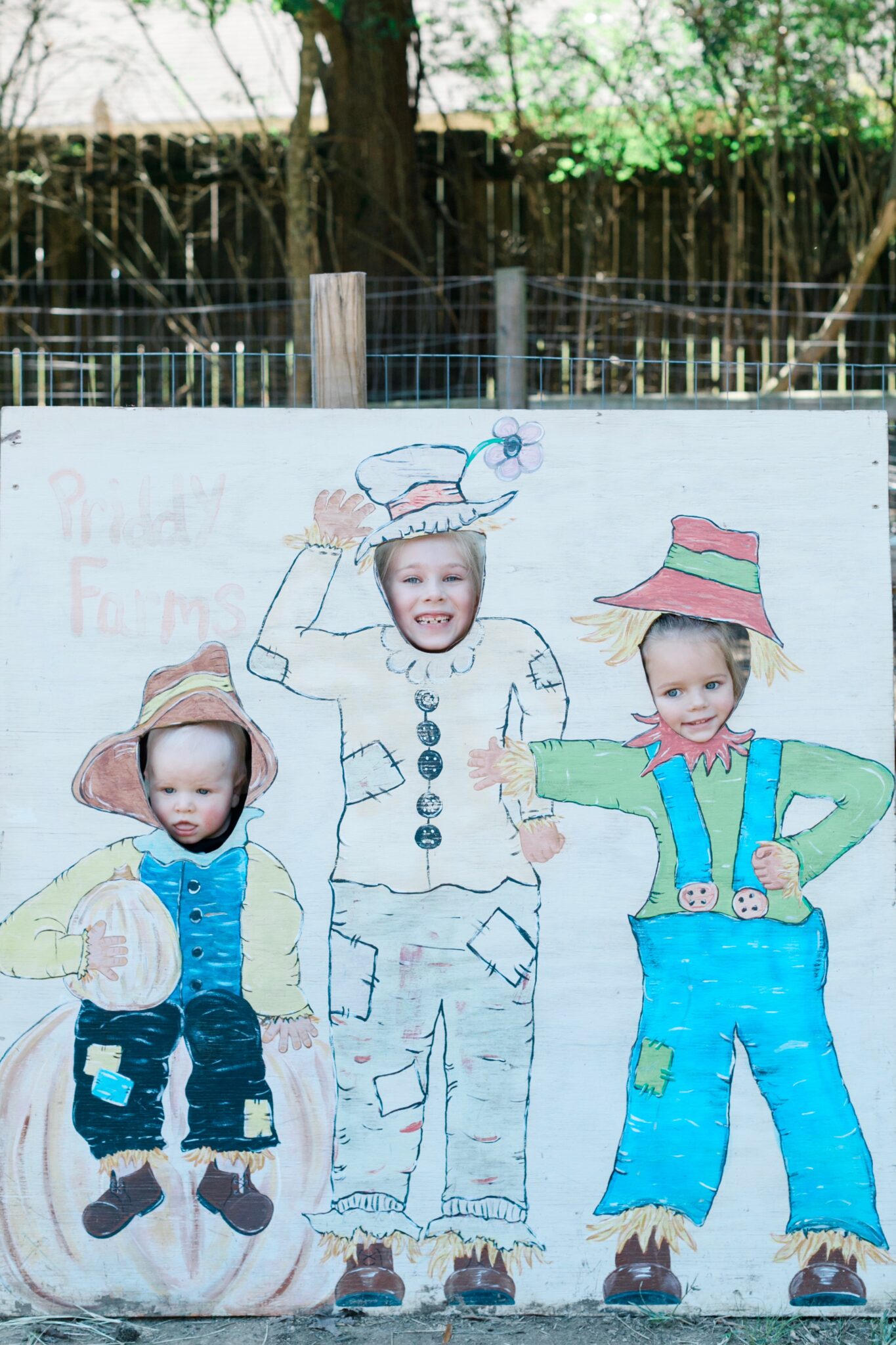 We have already been twice this fall, and I know we will squeeze in at least a couple more trips this year. Have you been to Priddy Farms before? What are your favorite things to do at the pumpkin patch with the kids?