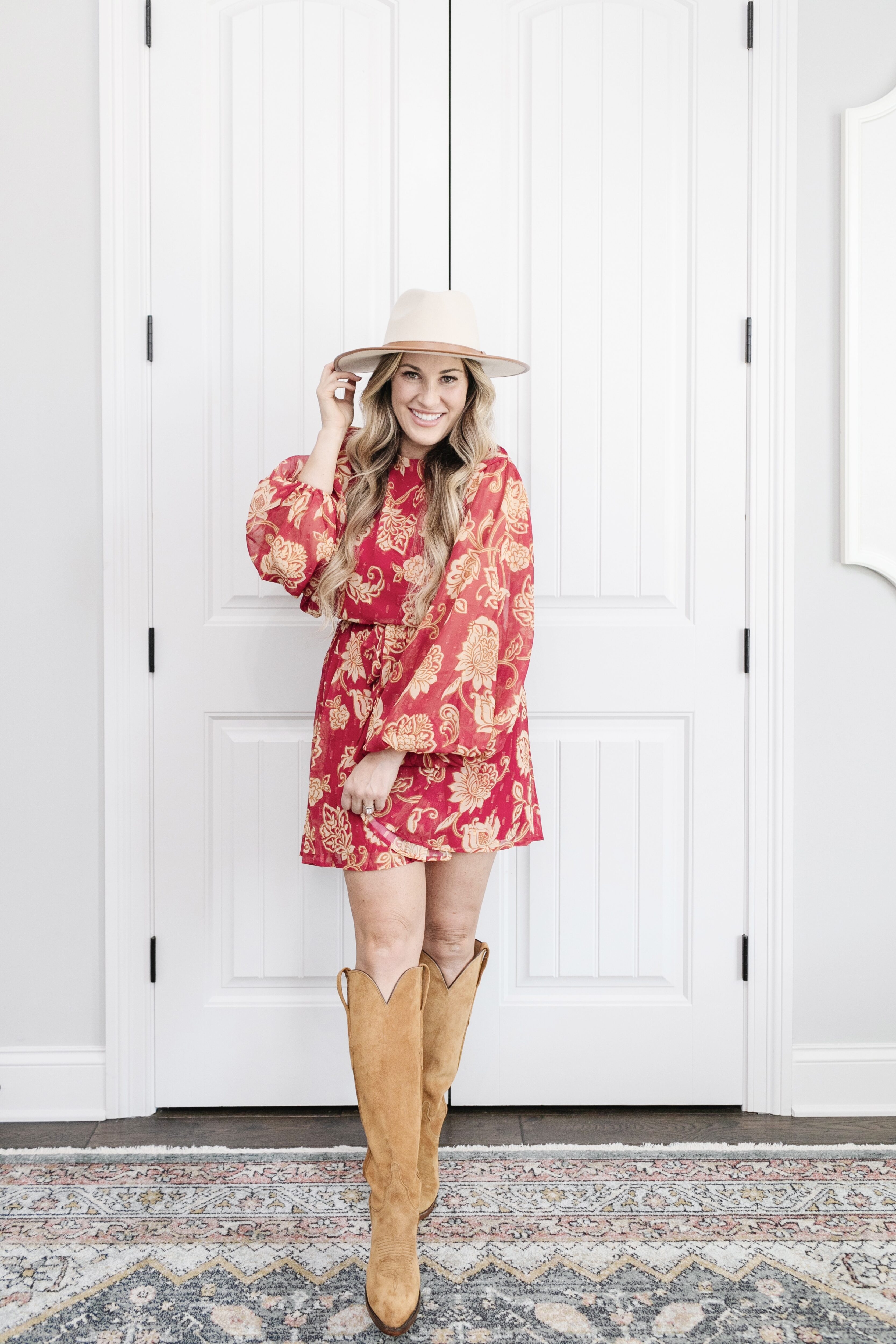 Y'all Know I LOVE me some Lucchese! I have been a fan for years. I'm from Tennessee, and we grew up loving our boots! That paired with working in farming and marrying a Texan, it is no surprise that Lucchese is a favorite…and especially their boots!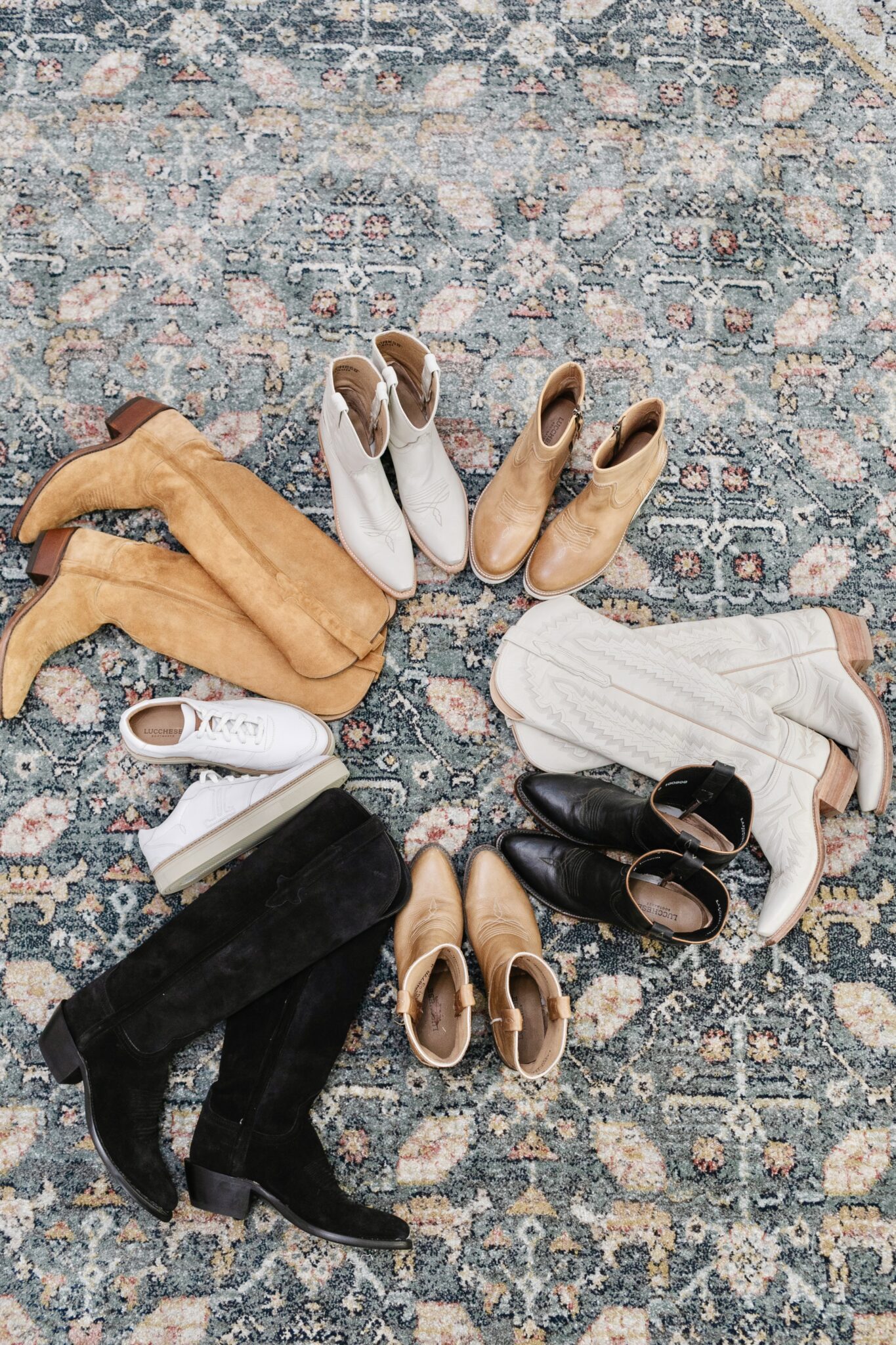 Lucchese has so many great pairs of shoes, and with fall here, I wanted to share my favorites right now. My 5 favorite styles are Gaby (I have them in white, tan and black with brown piping), Edie in suede (I have them in cognac and black), the music city wedge bootie, Priscilla and double L sneakers.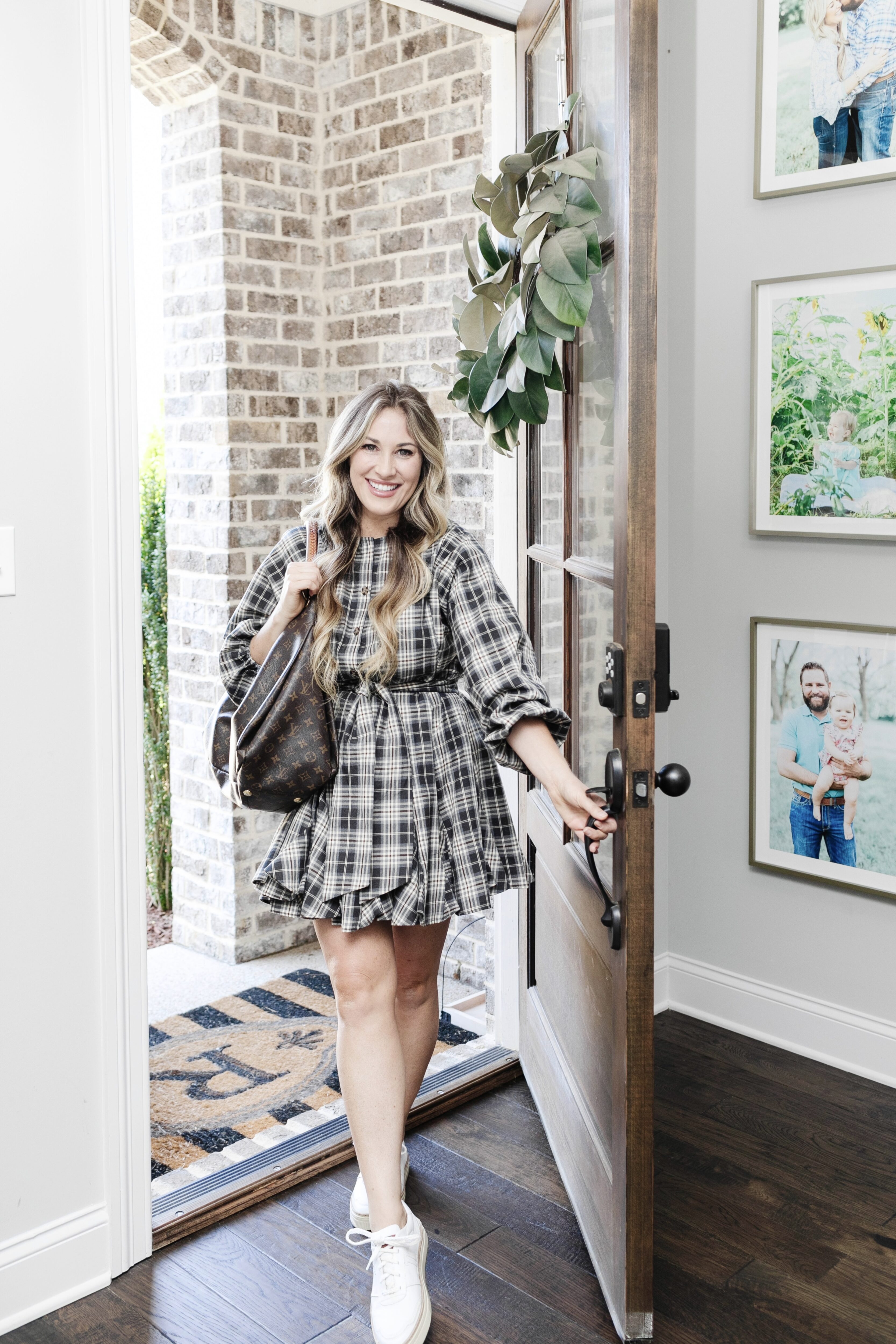 The sneakers are the newest pair I just got, and I am so happy with them. They are comfy, and I love the look, design and the double L on them. They are perfect to pair with dresses and any other casual looks.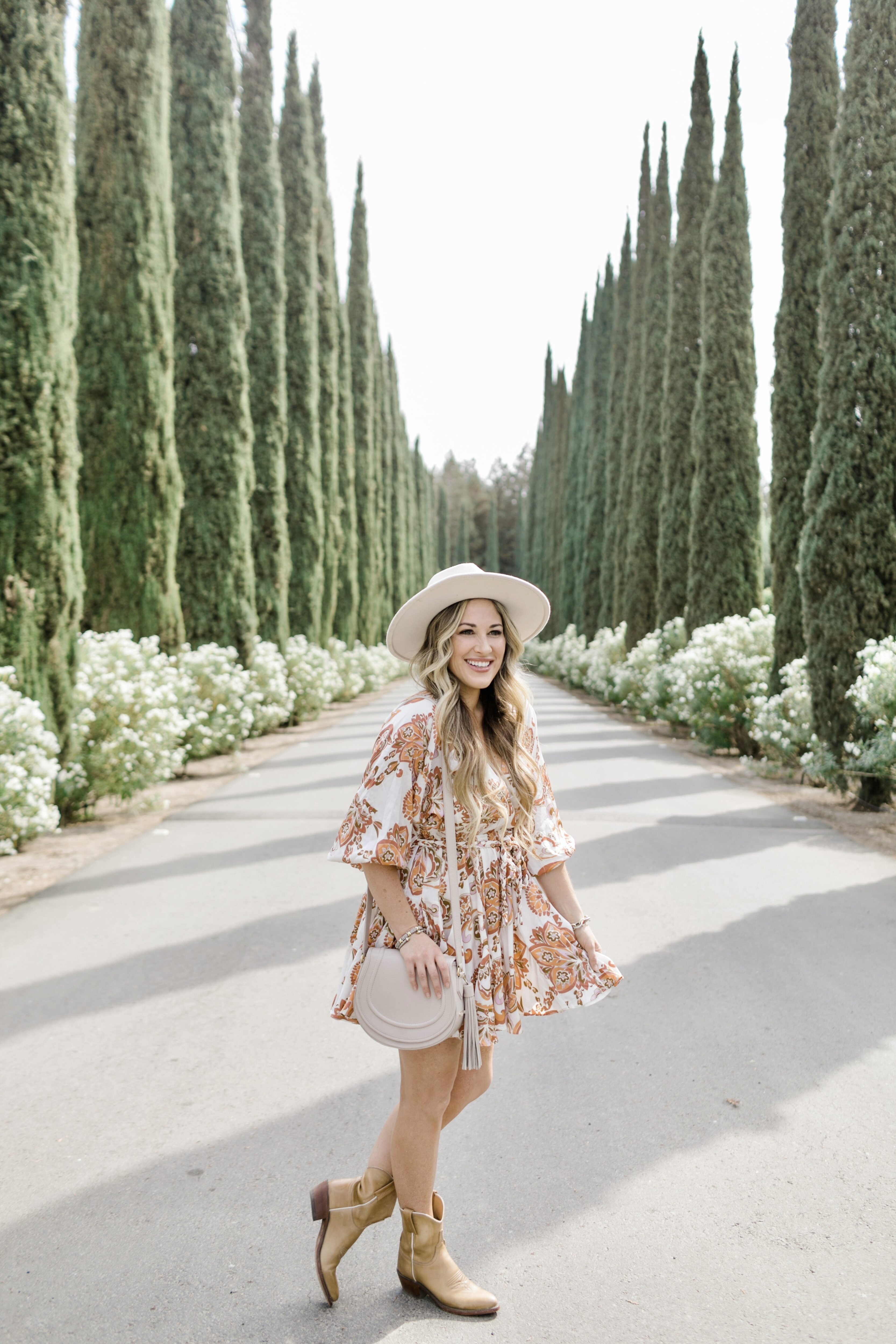 Lucchese shoes tend to run a little on the narrow side. I typically size up half a size from a 6.5 to a 7 in their shoes. And as far as comfort goes, my favorite style are Edie (the leather is SO soft!) and Gaby in tan. Any of the Gaby boots with a rounded toe are so comfy, and the leather is so soft!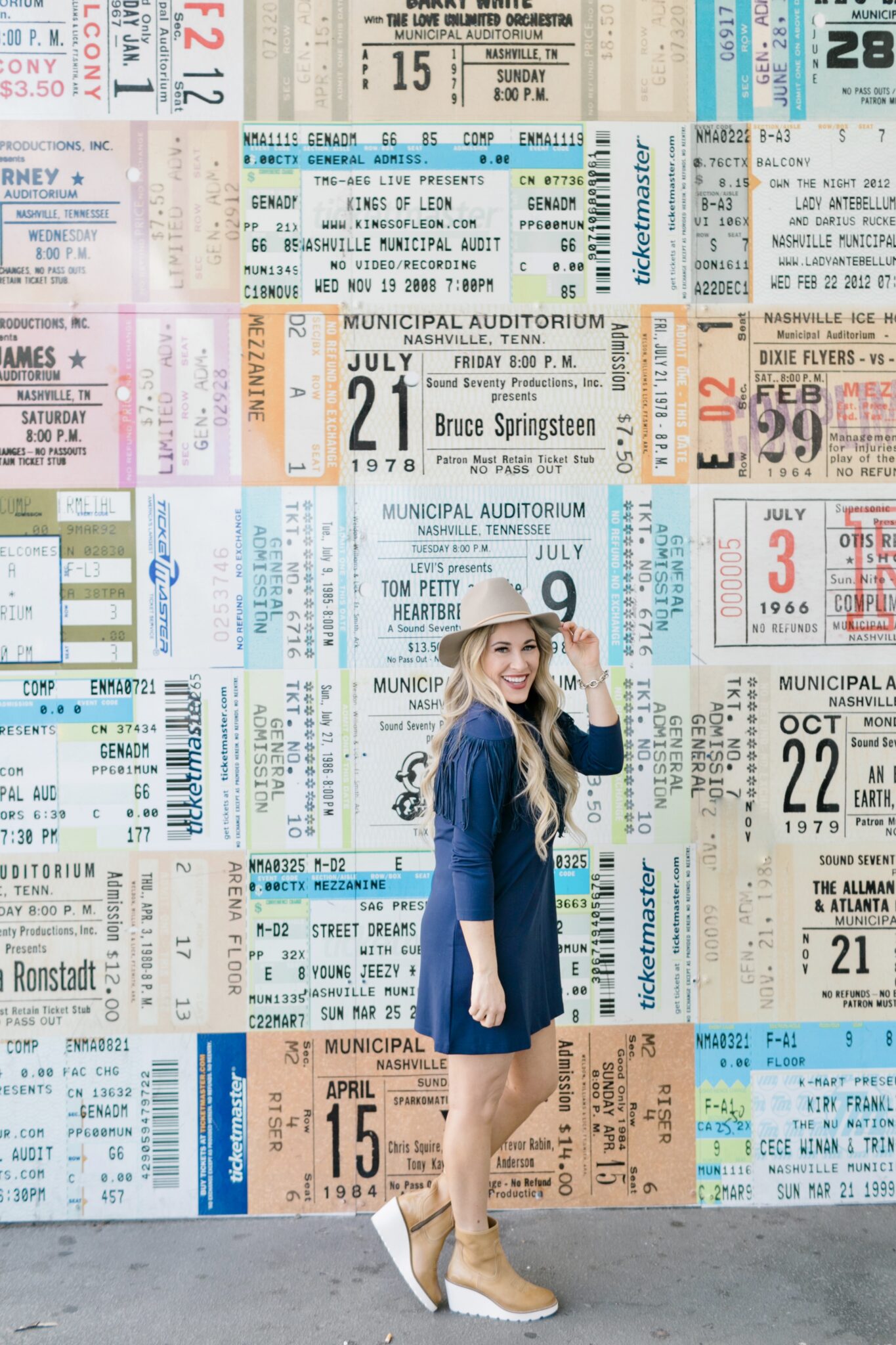 The music city wedge is another one of my favorites. That wedge is SO comfy! It is basically a boot with the comfort of a sneaker. And it pairs so well with so many different outfits!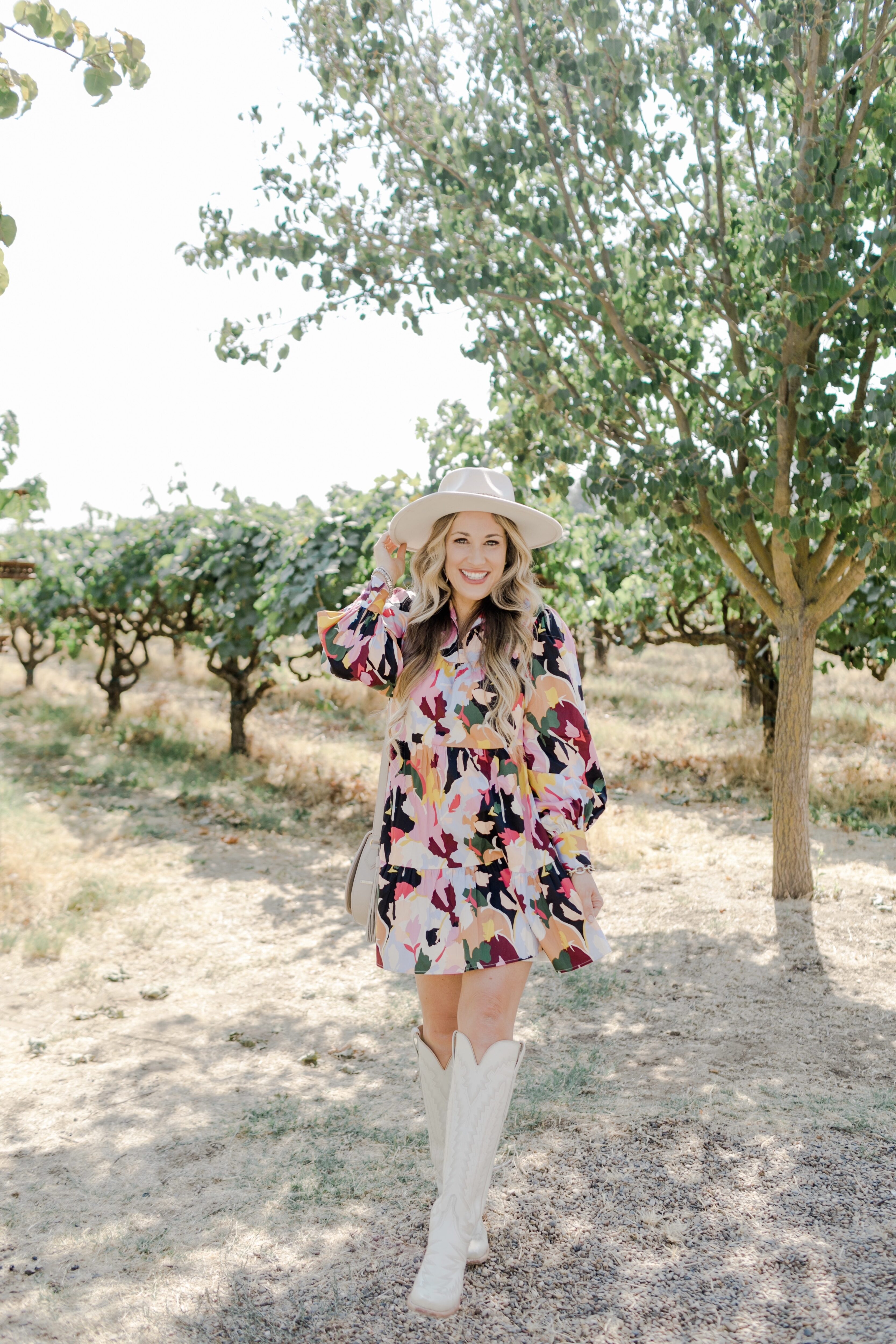 For a tall boot, Priscilla is surprisingly comfortable too. I sized up to a 7 in this style too. They just came out with some new colors in this boot, and I cannot wait to add them to my collection soon too. Do you have any Lucchese boots? Which styles are your favorite?