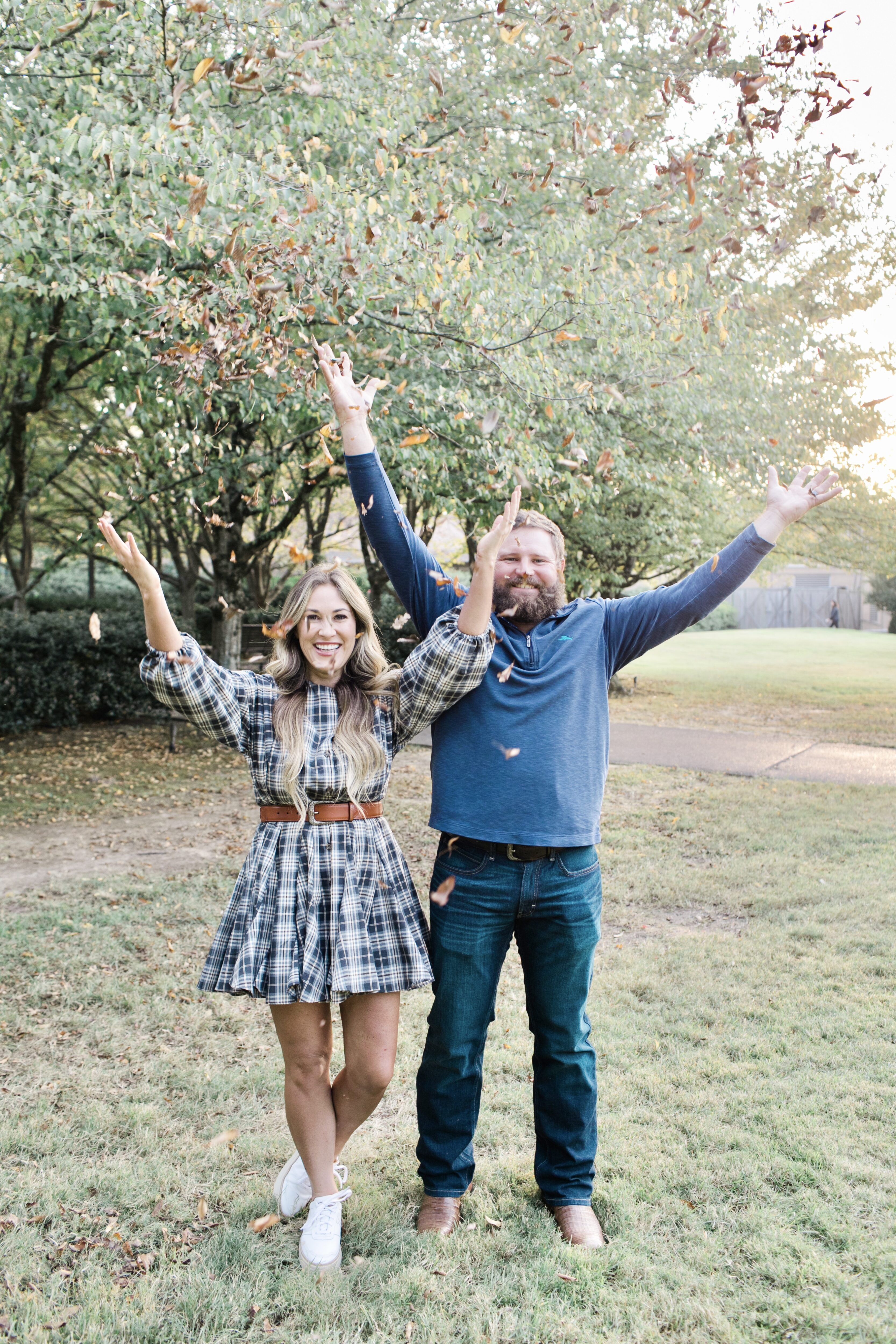 If you know Memphis, you know that we only get a few weeks of the perfect fall weather before the cold and rain come, so it's time to get outside and enjoy it! We have been doing so many fun fall things with the kids lately that I've shared about, but today I wanted to make a list of the perfect fall events for couples. Some of them are still great for families too. But it's a great time of year to schedule some date nights too. Here are my top favorite things to do in Memphis in the fall! = )
5 Things to Do in Memphis in the Fall
Memphis Botanic Garden – A couple of weeks ago, Matt and I went to Alice's Ales at Memphis Botanic Garden. This is always one of our favorite spots to visit during the fall. The gardens are beautiful, the Alice in Wonderland installation is so fun, and they often have so many outdoor events with fire pits and food and drinks. It always makes for such a fun night!
Keep an eye out on their calendar as they always add so many fun events that are perfect for couples throughout the fall and holiday seasons. On October 27, they are having Twilight Thursday where you can visit the garden at night, have some cocktails, and enjoy some food from different food trucks. It is the perfect time of year to enjoy a night in the garden!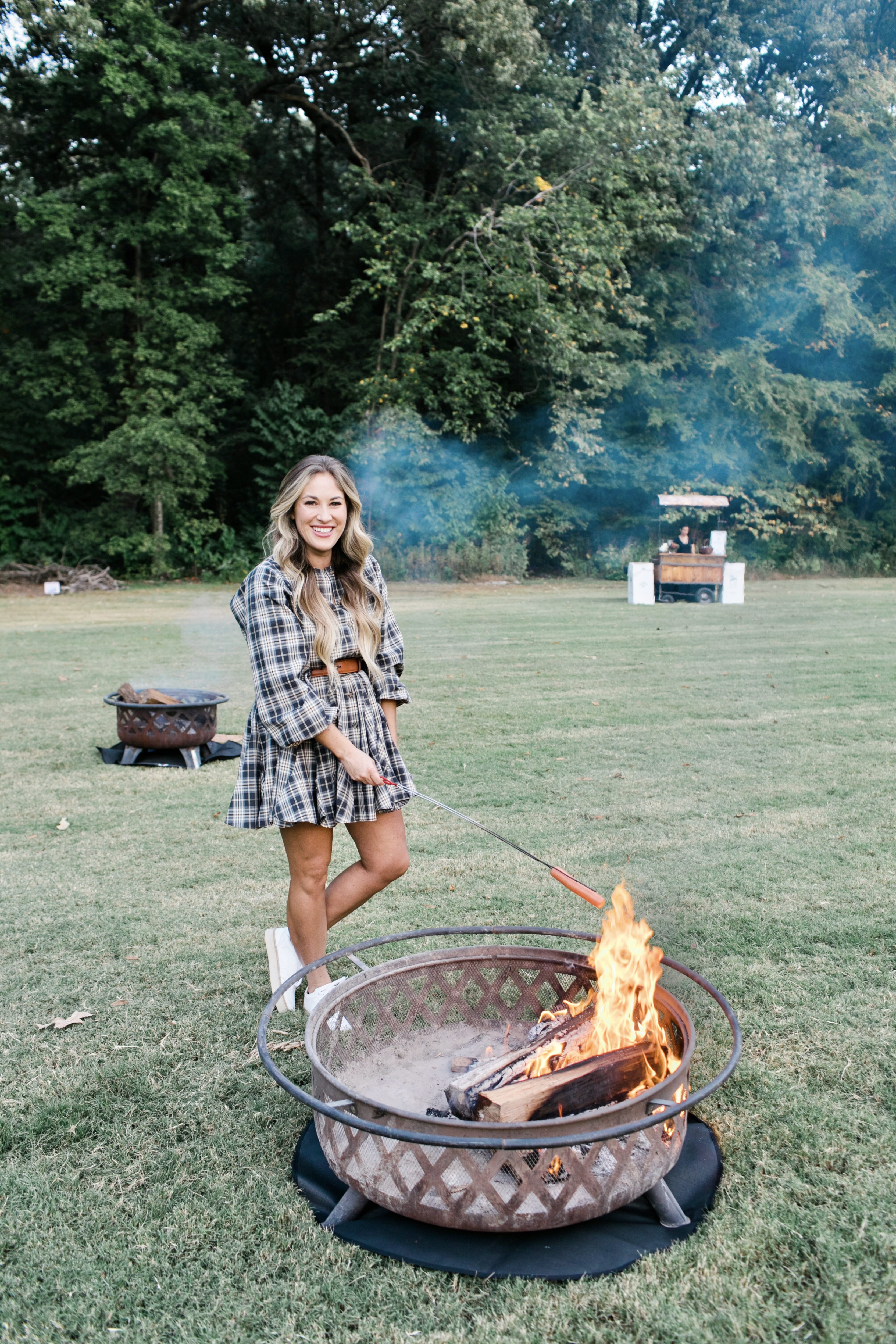 Memphis Zoo – Zootoberfest – Matt and I also went to Zootoberfest at the Memphis Zoo a couple of weeks ago. It is every Saturday and Sunday in October from 10:00 am to 4:00 pm. You can get a 17 oz beer stein for $12 with $6 refills. There are several different Memphis breweries participating like WISEACRE, Crosstown, Memphis Made, High Cotton, Ghost River, Grind City, and Meddlesome. It is free with a general admission ticket.
Dixon Gallery & Gardens – From now through December, Dixon has the Park + Cherry Dinner Series. It is on the third Thursday of each month from 5:30 pm to 7:30 pm. If you ever wanted to try Chef Phillip Dewayne's menu, but can't get away during the day, Park + Cherry's Dinner Series is perfect. Take a stroll through the galleries and have dinner in the café at night.
Art on Fire at Dixon Gallery & Gardens is also on October 22, and it is one of their biggest events of the year. There will be live music, tastings from local restaurants, drinks, and an art sale outdoors while enjoying a bonfire.
Peabody Memphis – I can't help but always think of the Peabody when I think of fall and the holidays. They are having a fun little hotel history tour in the lobby of the hotel at 11:30 am each day. Then grab a drink and some food in the lobby bar. It's also one of our favorite spots to stay! Next month, they will have their gorgeous Christmas tree in the lobby of the hotel, and it is a great spot for date nights, brunch, or even a little staycation this time of year.
Mid-South Corn Maze – I have not been in years, but I am looking forward to going back this year and taking Matt. I started going to this corn maze when I was back in college 21 years ago. = ) And now I can't wait to take my own kids too! I know Leighton would just love it! The maze is on 10 acres at the Agricenter.
It is open from Wednesday to Sunday until Halloween night at 10:00 pm. On Fridays, Saturdays, and Halloween from 7:00 pm to 10:00 pm, it is haunted. They have a concession stand there with snacks and drinks. On weekends, they sometimes have a food truck. Perfect for a fun little late-night date night!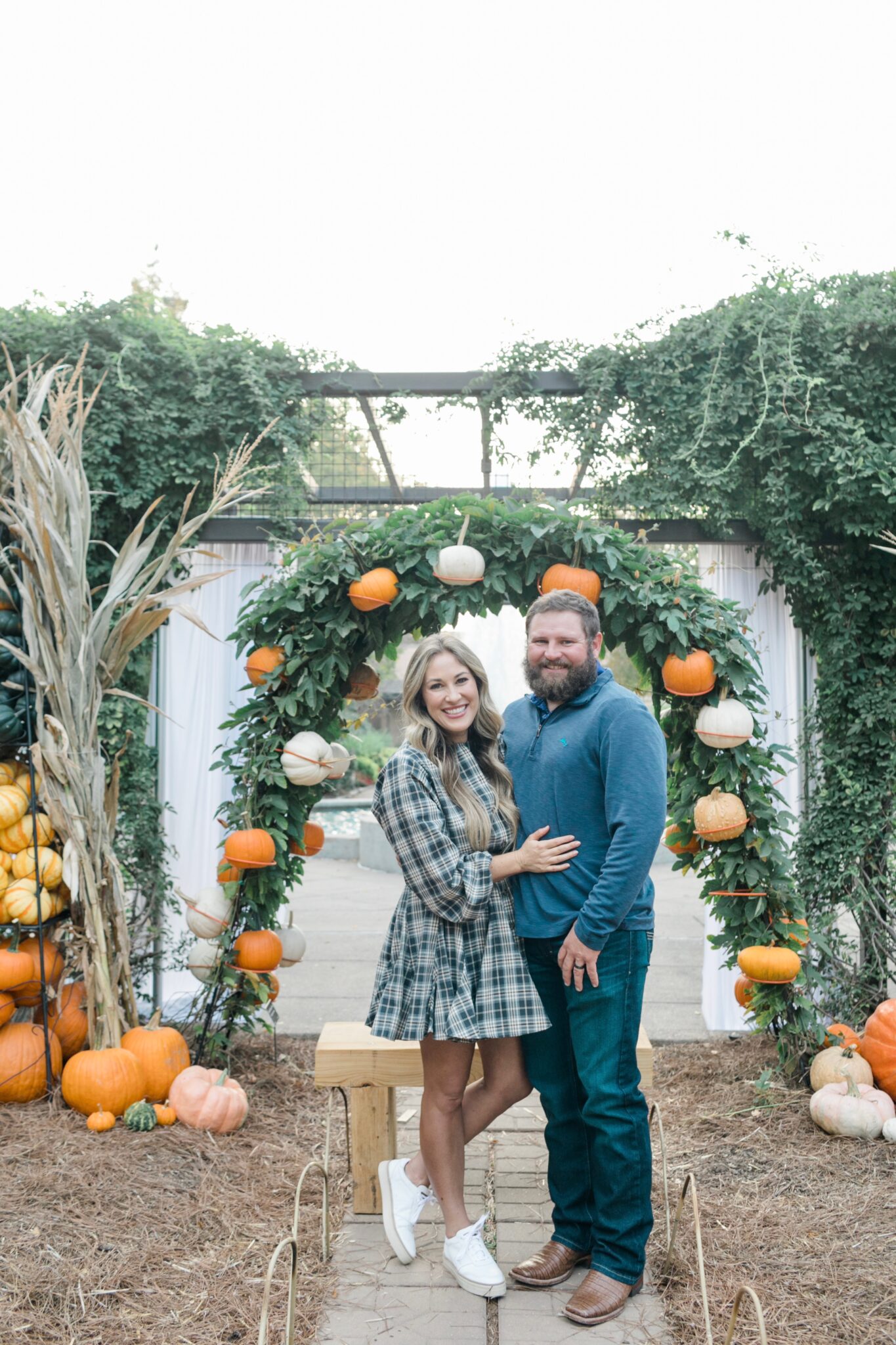 What are some of your favorite things to do in the fall with your spouse? Do you have any fun fall and holiday plans?