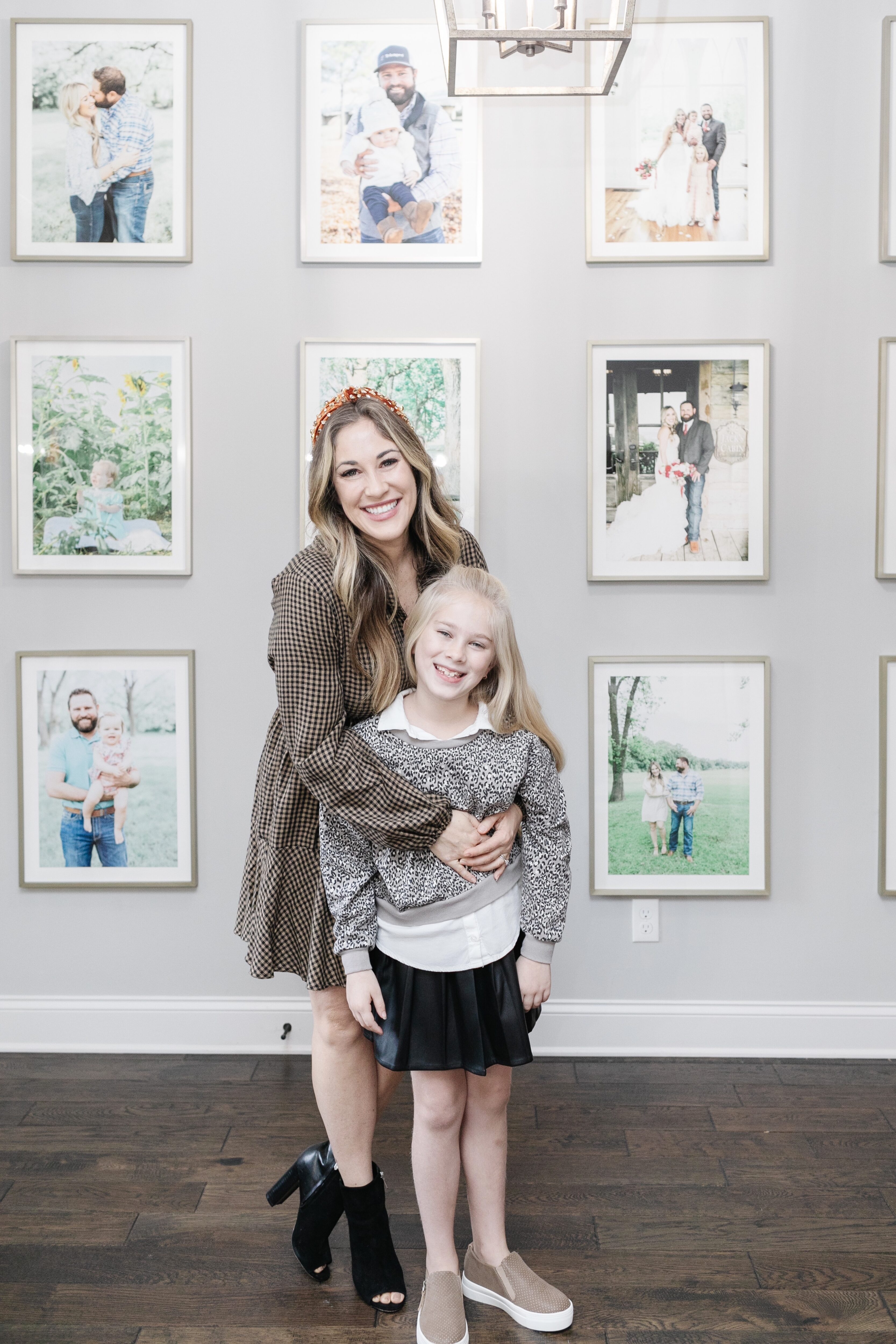 Shop Our Maurices Outfits

Earlier this year Maurices launched a tween line, and Leighton and I have been in love with it! You might remember us sharing a few different transitional fall looks from Maurices here. I just love how everything fits, the price points, and the styles. They are perfect for tween girls!
Leighton is at that tough age – not yet a teen, but also not still a young, little girl. I can't help but still want to buy her all the bows and frilly things, but then I remember that even though she may still like them, she may also like some more grown-up-looking clothes that are fun and trendy sometimes too.
Maurices tween line is called Evsie girls, and they carry everything from clothes to shoes to even jewelry and accessories. They carry sizes 7-14 for girls, and this is just perfect for Leighton! She is so tall that sometimes we have a hard time finding clothes that are long enough but also not too big or too small everywhere else.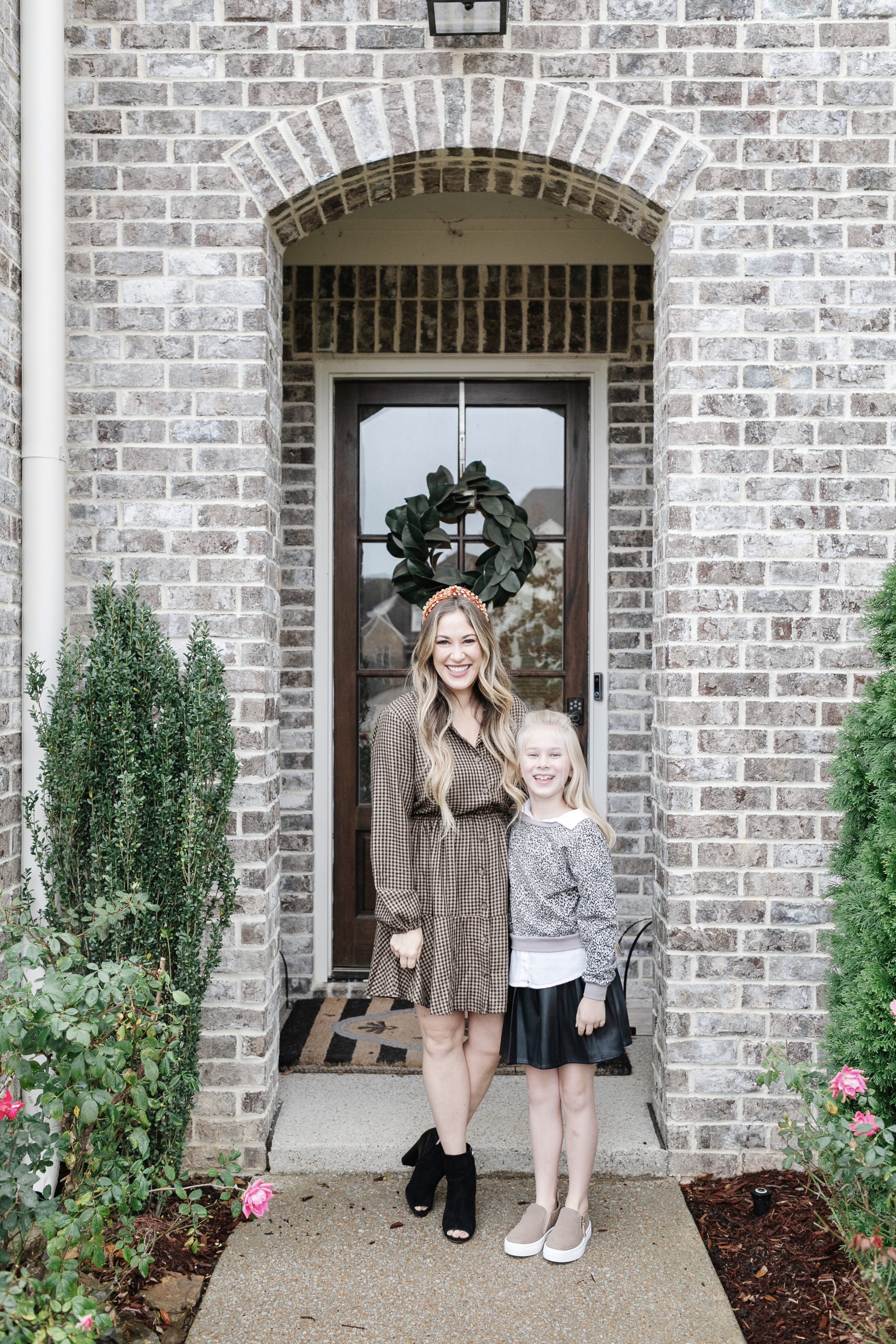 Leighton and I grabbed these fall/winter look recently from Maurices, and I love how they coordinate just the right amount. And we didn't have to spend a ton of money to get them either! It's hard to shovel out a ton of money on clothing for 3 kids when they grow so quickly!
Leighton got this adorable little faux leather pleated skirt and this 2 in 1 button-down collared shirt with sneakers. I picked out this super soft and comfy plaid dress that will be perfect this time of year. You have got to check out their new girls' holiday line. They have everything from metallic booties to festive hair clips to velvet jumpsuits to plaid and sequin dresses!
I love finding a good online store where I can find good clothing for the kids, and I love that Maurices now has a tween line. It's perfect when I'm looking for pieces that are just a little bit older and trendier, but they are still high quality and well made without costing a ton. What do you think about Maurices new tween line? Have you checked it out yet?