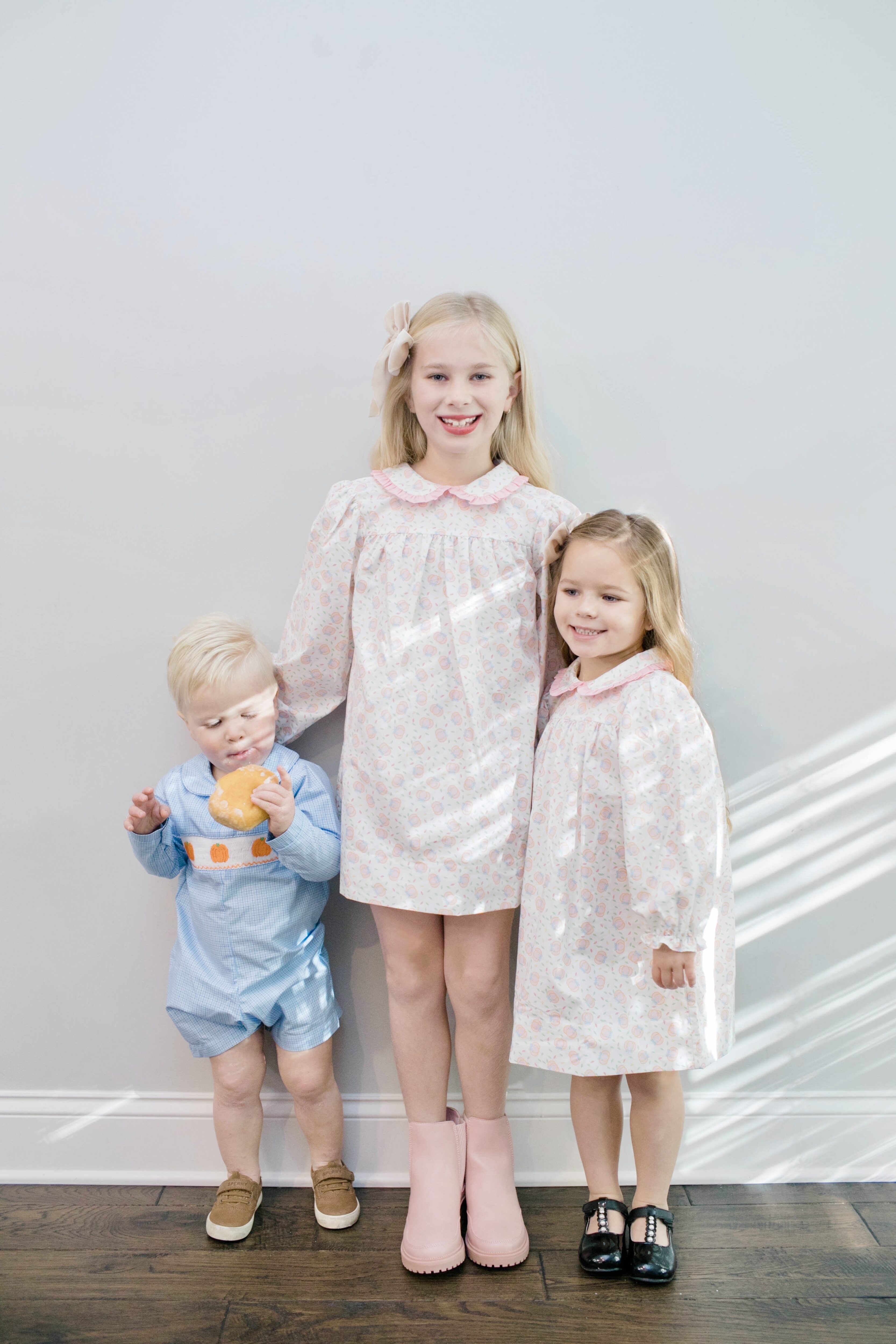 Shop the Thanksgiving Outfits

Happy Thanksgiving! We are headed out to my aunt's house today to celebrate with my mom's side of the family and Matt's family. We will have a full house of siblings, cousins, and all our children. I cannot wait to let the kids run around and play with each other all day! And I'm excited about all the yummy turkey and cranberry sauce and of course, visiting with family!
I am so thankful for all my friends and family that I have here in my life. And we are feeling extra blessed this holiday season. There is nothing like spending the holidays with your busy, full house of crazy, fun kids! = ) There is never a dull moment with them! I hope you all have a wonderful Thanksgiving and get to spend it with the people you love! Thank y'all so much for stopping by here each day; it means so much! Make sure to check back every day next week for a different giveaway celebrating my 10-year blogiversary!
In case anyone is wondering, we got these adorable little Thanksgiving outfits from Eliza James last month. I thought the color scheme of the dresses in blue and pink with little orange pumpkins was just adorable for the girls! Grayson got a precious little coordinating blue pumpkin outfit to match his sisters. We also had to give Grayson a donut just to get him to stop crying for these pictures lol! Check out Instagram for the Instagram vs. reality lol! Happy Thanksgiving y'all!