This post, "Bluey Ultimate Lights & Sounds Playhouse," is sponsored by Babbleboxx, but all opinions are 100% my own. Thanks for helping me to support the brands I love.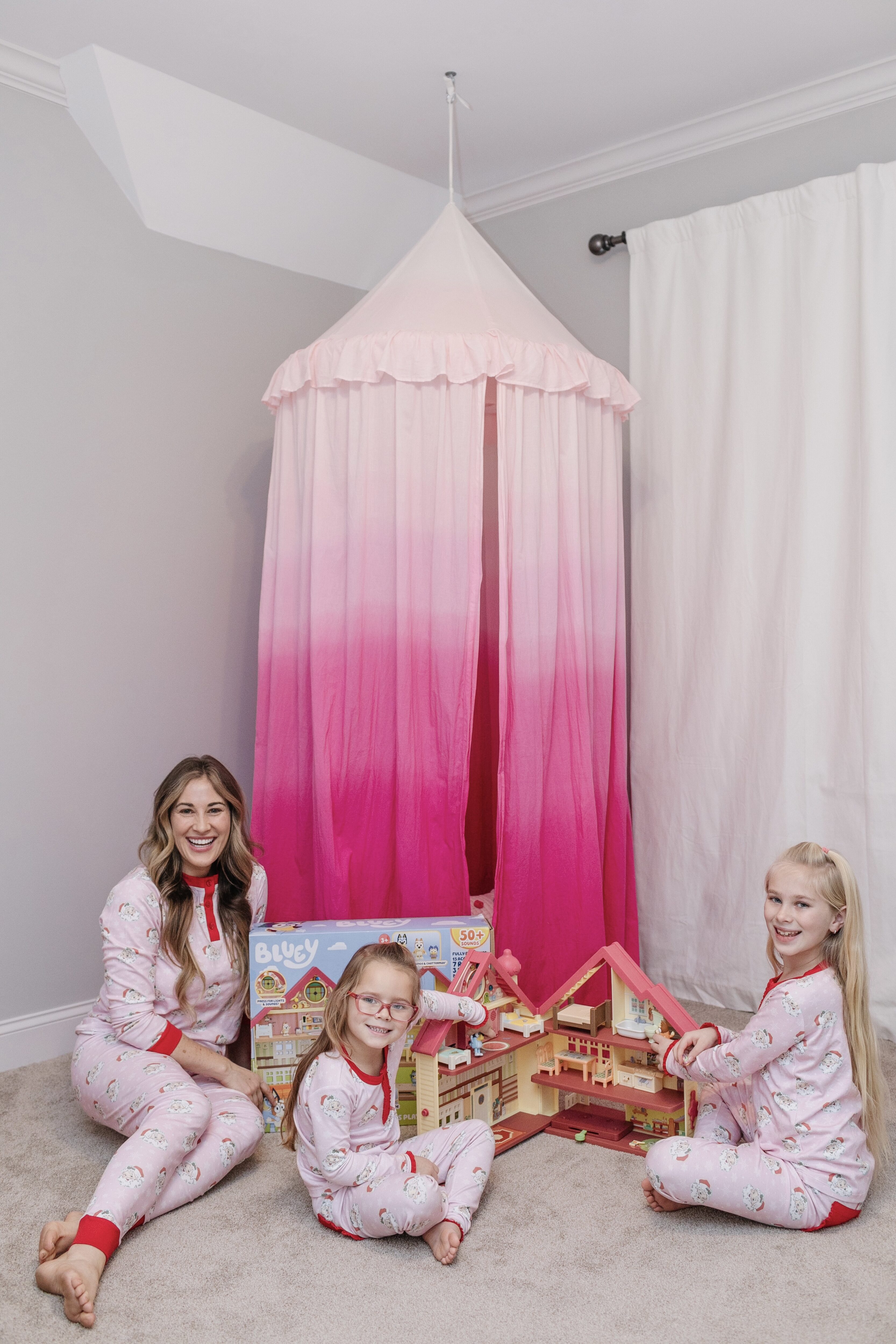 When you're a mom to 3, you start looking for ways to save time and money, and finding a gift that all 3 of your kids love is the perfect way to do it! We got this Bluey Ultimate Lights & Sounds Playhouse for Amelia from Target! Even Leighton and Grayson are big fans of it too! It's so nice when I find a gift that all of my kids love and will play with together. Mom win!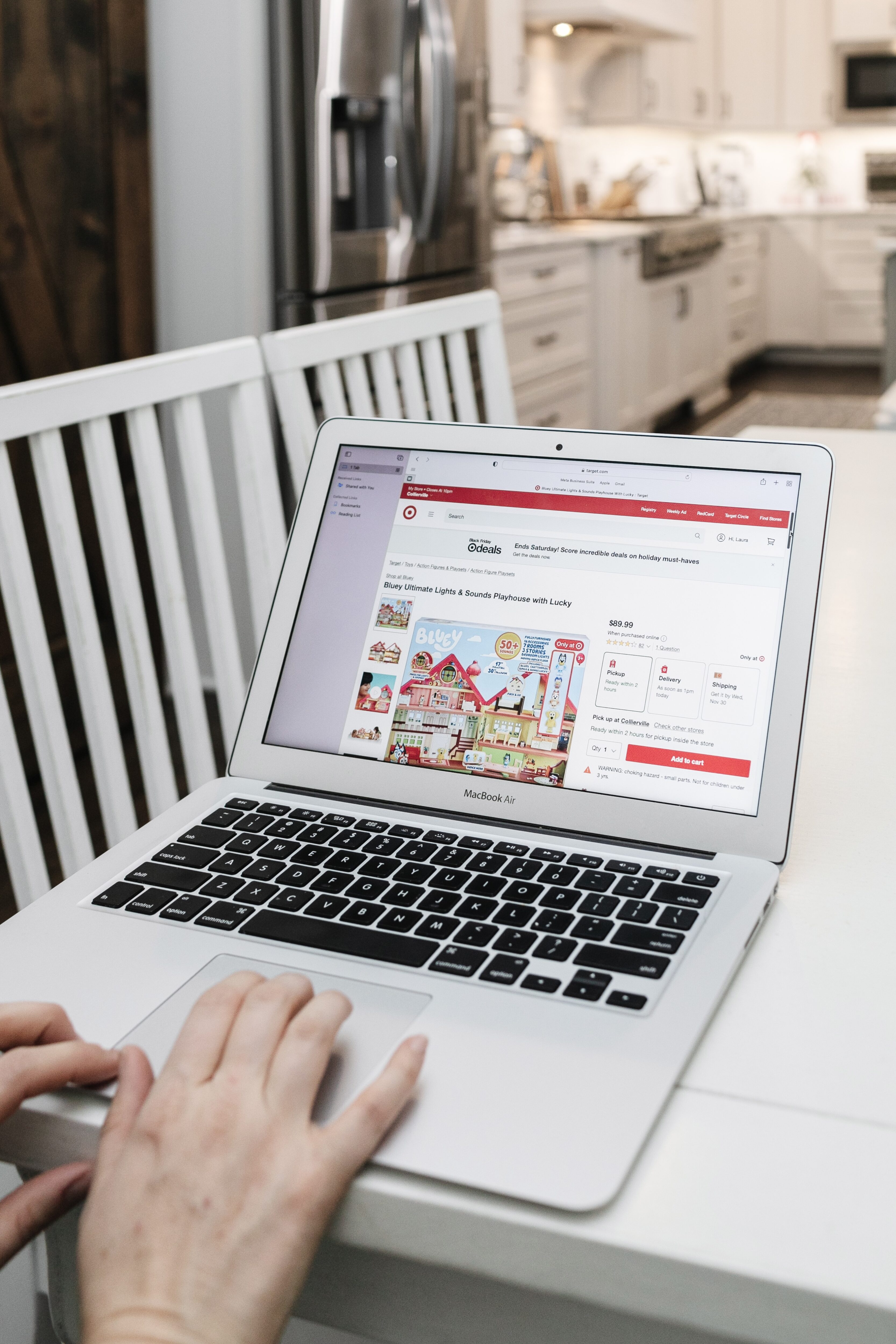 Do your kids love watching Bluey on Disney Junior, Disney +, and Bluey YouTube channel? If so, this might be the perfect Christmas gift for your kids. Bluey follows the adventures of a lovable Blue Heeler dog. She lives with her dad Bandit, mum Chilli, and little sister Bingo. In every episode, Bluey uses her limitless Blue Heeler energy to play games that unfold in hilarious ways.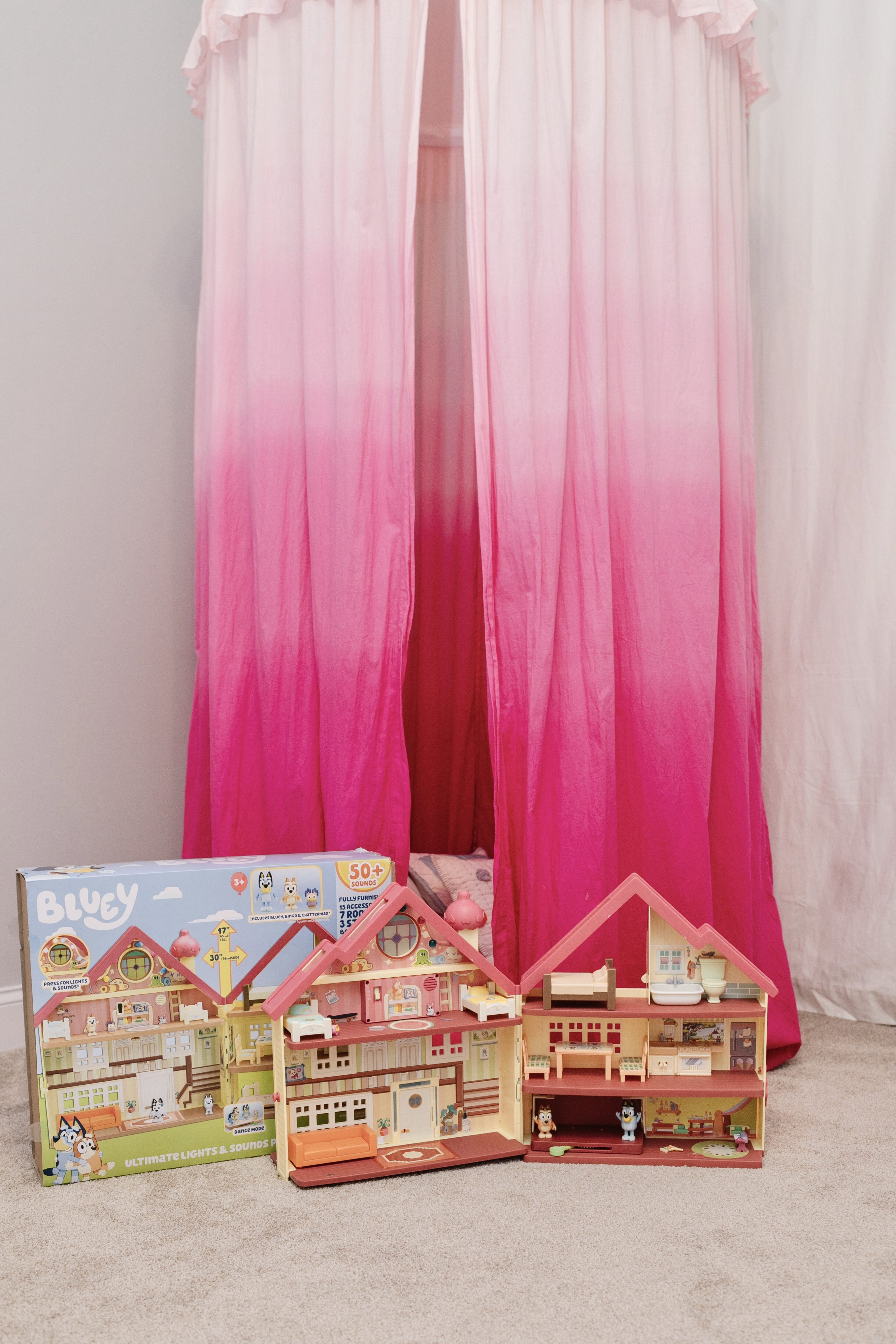 The Bluey Ultimate Lights & Sounds Playhouse has different characters! Your kids can create some of their most memorable moments from Bluey. A couple of things that I love most about this playset (besides checking off the boxes for all 3 of my kids) is that it is huge at 17″ tall and 30″ wide when you open it up! But, it folds in half and doesn't take up much room at all! That is perfect for our house and perfect for a great toy that can easily travel.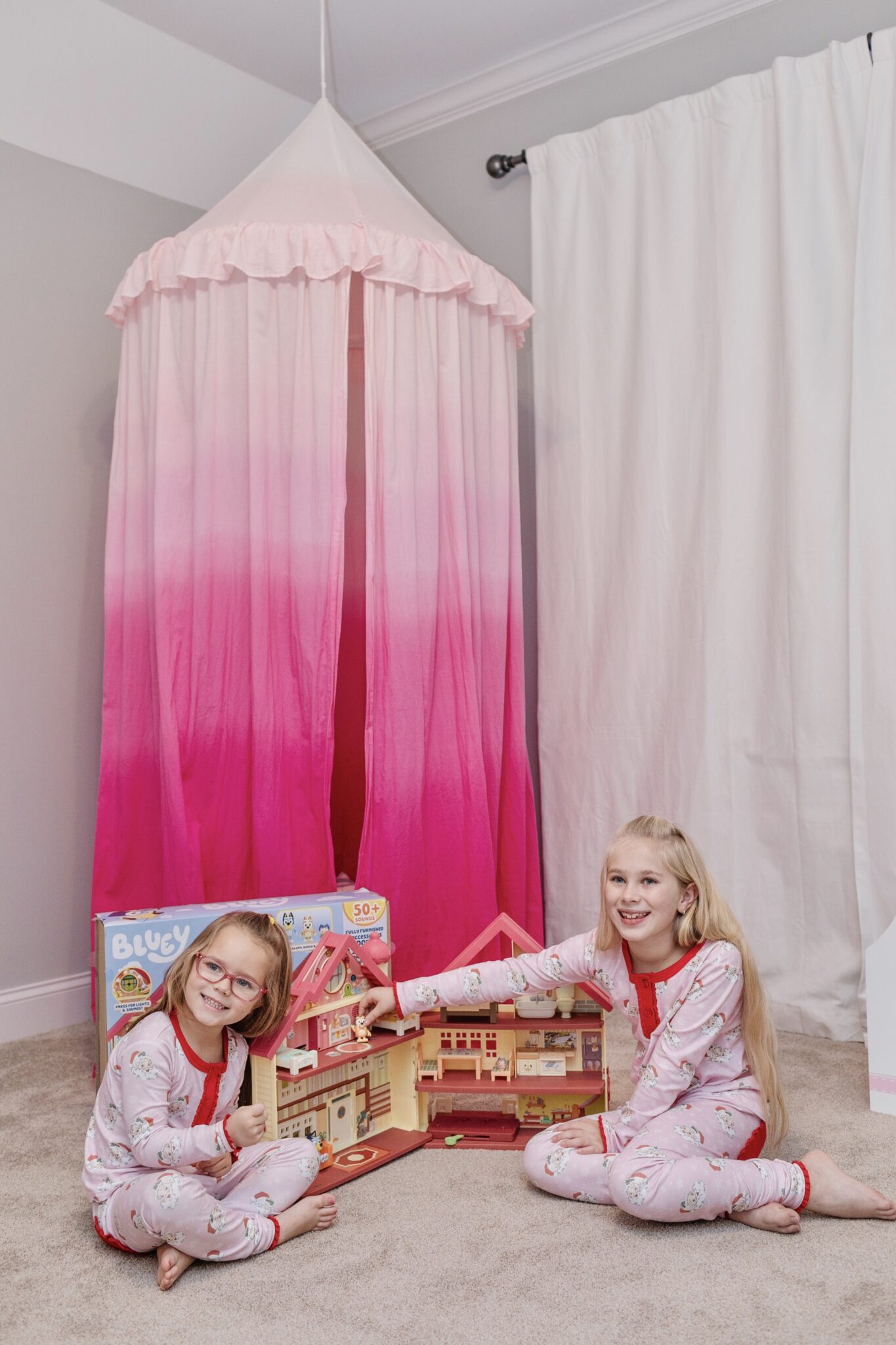 There are three fully furnished stories to explore in this playhouse. And when you press the Octopus in the kids' room, it activates lights and over 50 sounds and phrases. There is even a moving dance floor that is Amelia's favorite! The playhouse comes with Bluey, Bingo and Chattermax. They have these 3 figures to move around the house and dance floor and create some of their favorite scenes from one of their favorite shows.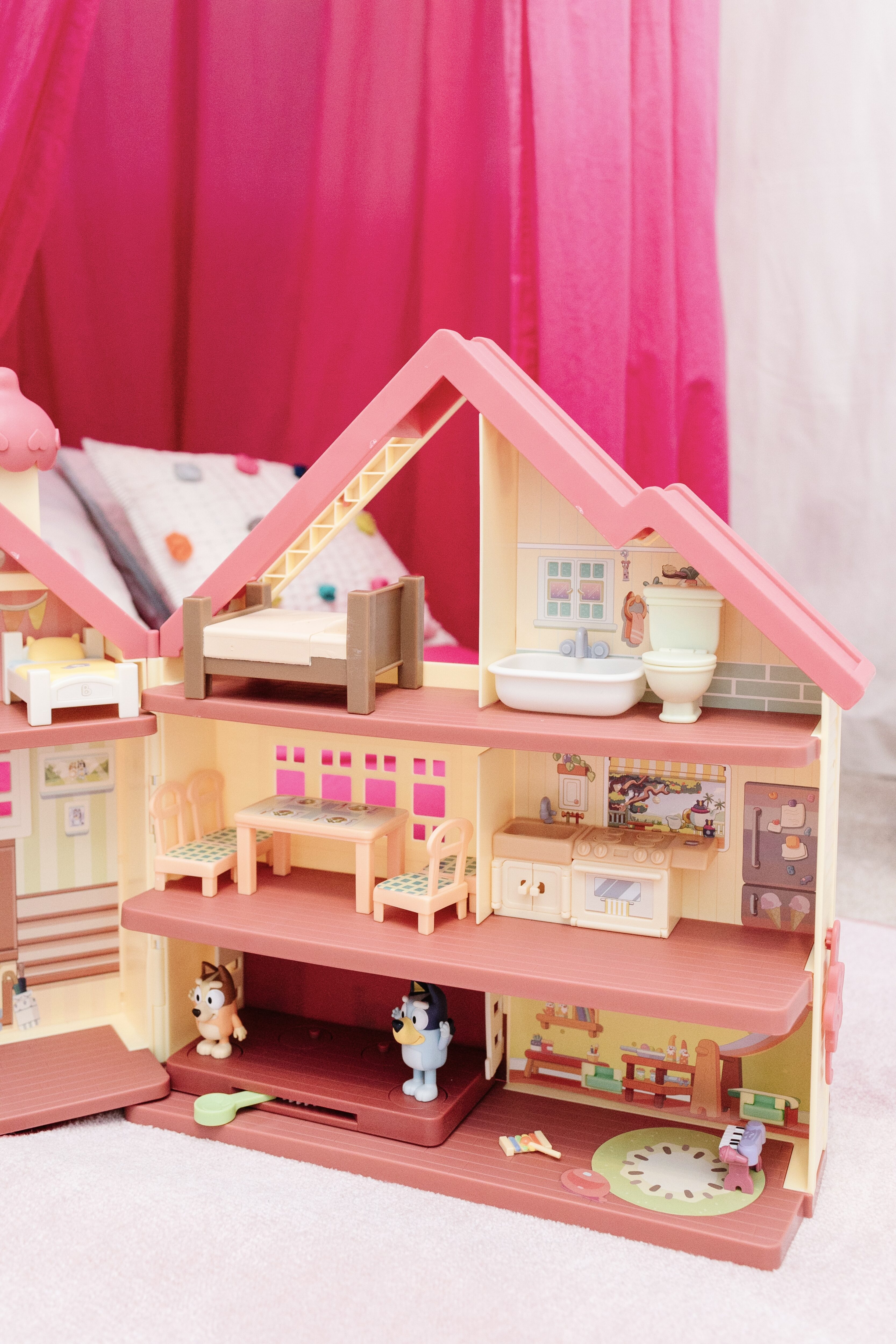 The playhouse is best for preschoolers, but I love that all my kids join in on some imaginative play and love playing with Bluey together! The girls could not get enough of the playhouse over the past week. You should have seen their eyes light up when they saw the box. And Leighton even loved helping to put it together. Grayson is really into puppies right now too, so you can imagine how excited he was to see his sissy's new playhouse and puppy! = )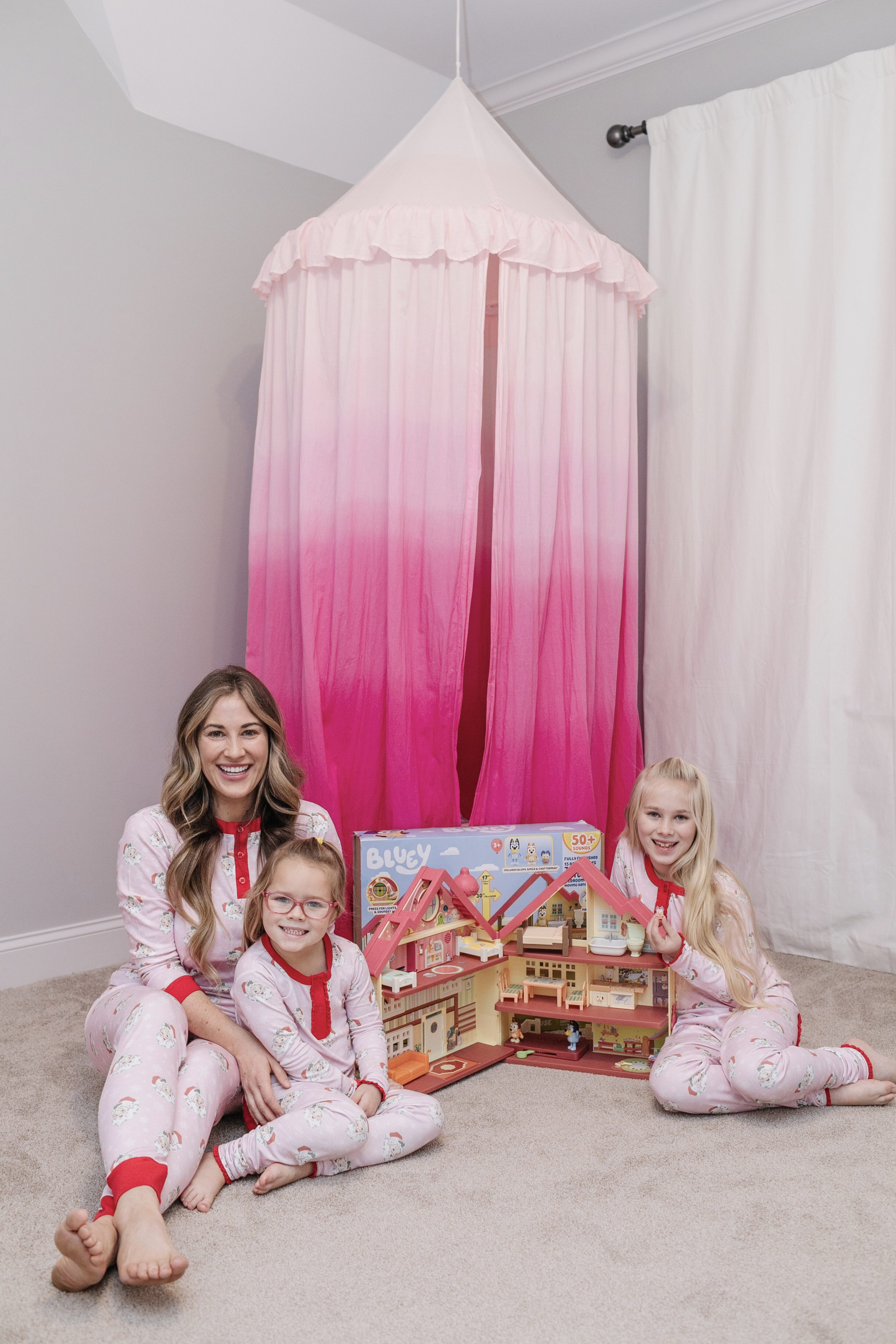 It really is such a great toy for all the kids! If you're looking for a great Christmas gift for Bluey lovers, this is definitely it! Are your kids big Bluey fans too? Has a playhouse been on their wish list?