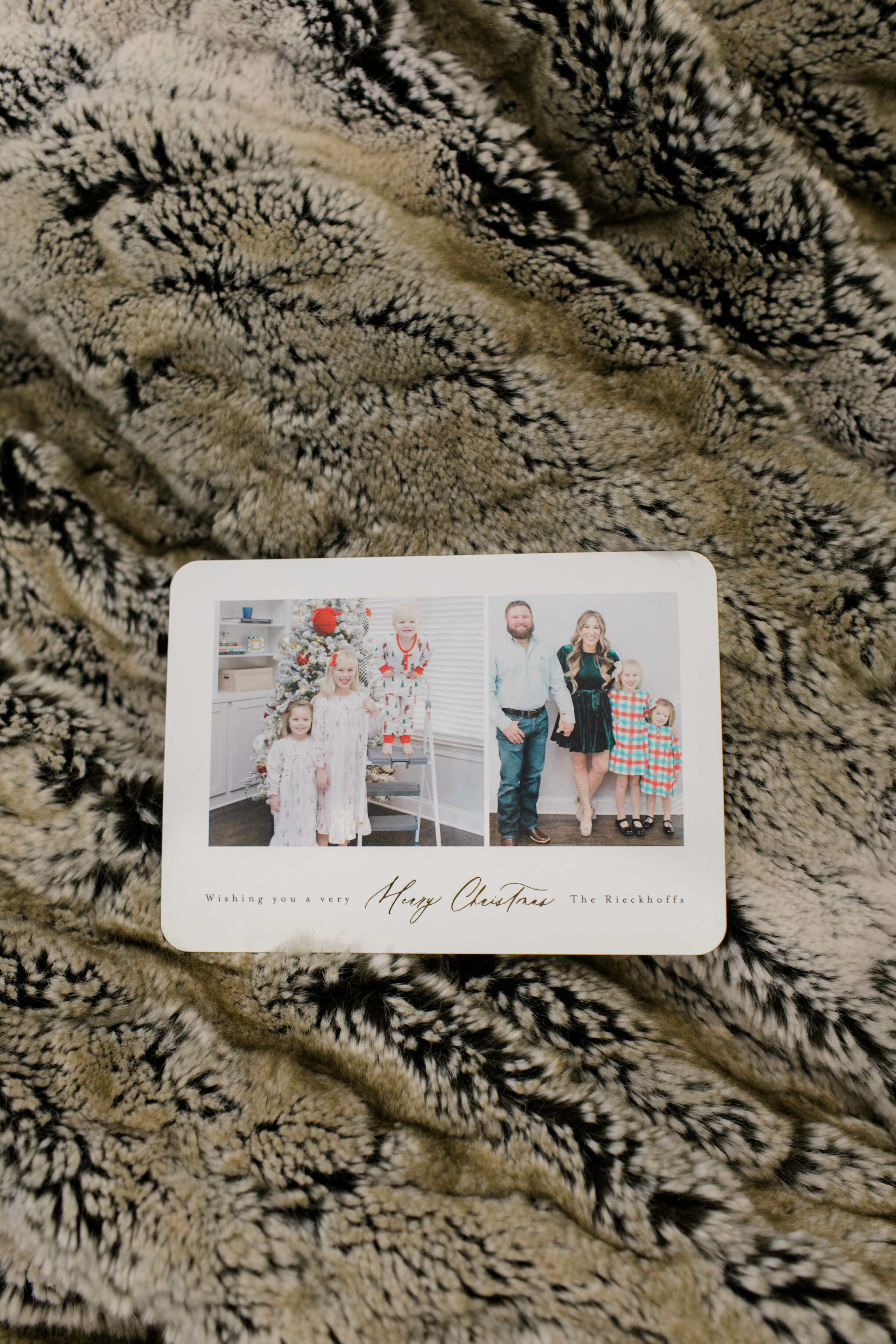 I was a little behind this year with our Christmas cards, but they were worth the wait. We finally took our family pictures at Thanksgiving this year, and typically I have my cards ordered well before Thanksgiving! After ordering them, we got them in the mail just a little over a week later. And I'm so happy with how our Christmas Cards from minted turned out!
I'm not going to lie – taking family photos with 3 kids can be tough, but we made it work! Grayson was all about that candy cane and was cheesing it up while getting some PJ pictures with his "sissies." But when it came time to get pictures with all of us, he was not having it! Seriously. That's okay though. That's real life. The other 4 of us got some pictures together, and we decided to do a collage-style Christmas card. It worked out perfectly!
I went with these Christmas cards from Minted, and am so happy I did. I love the simplicity of them and the pretty gold foil on the cards. I think the classic clean card really makes the pictures stand out, and I love them! We order our cards from Minted each year and are always so happy with them. It's also been fun to look at all our designs over the years and see how much the kids have grown. = )
Another favorite of ours is to get the kids involved and let them help in some way. Leighton helped seal them all, and Grayson helped put them in the mail slot. It's a great way to involve the entire family! Do you send off Christmas cards each year?