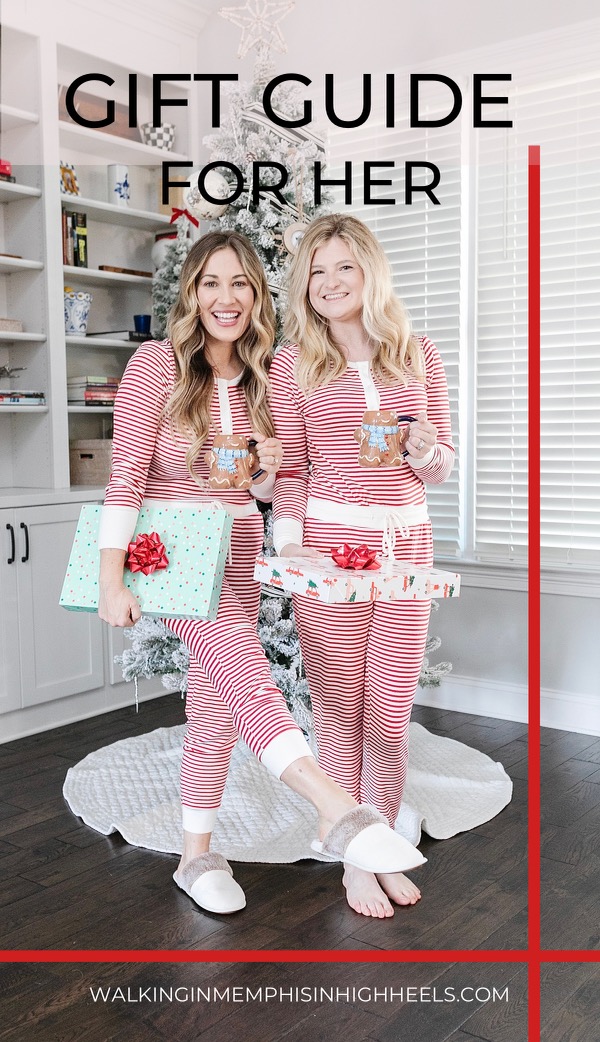 Christmas Gift Guide for Her

Who is ready for all a Christmas gift guide? I don't know about y'all, but I'm starting all my Christmas gift shopping today! I feel like I'm starting early, but when I think about the fact that I decorated my house for Christmas 2 months ago, I feel like it's about time I get started lol!
From friends and family to Matt and the kids, I am doing all my Christmas shopping. And today I want to share my gift guide for her. It's filled with 15 of my favorite gifts for the woman in your life. From moms to wives to daughters and friends, these are some of my favorite things that I think any woman would love to have!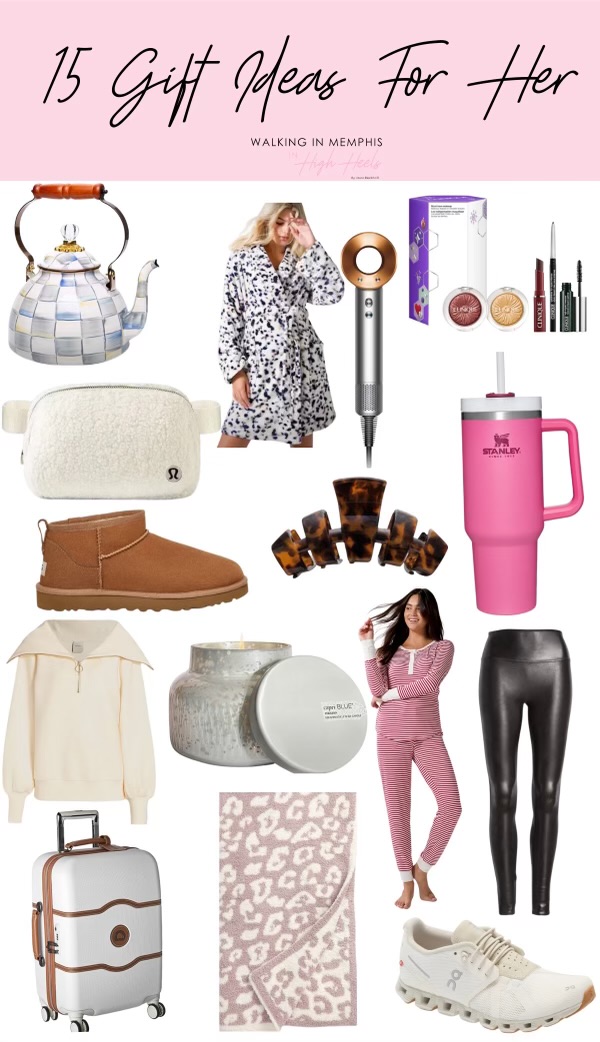 Y'all already know these are my favorite leggings, and even Leighton has and loves them. This is the softest blanket ever. This is one of my favorite suitcases that I love to travel with. And these are the comfiest sneakers I've ever had! What are you still Christmas shopping for? What is your favorite gift to give or receive?
You can also shop all of my gift guides here!