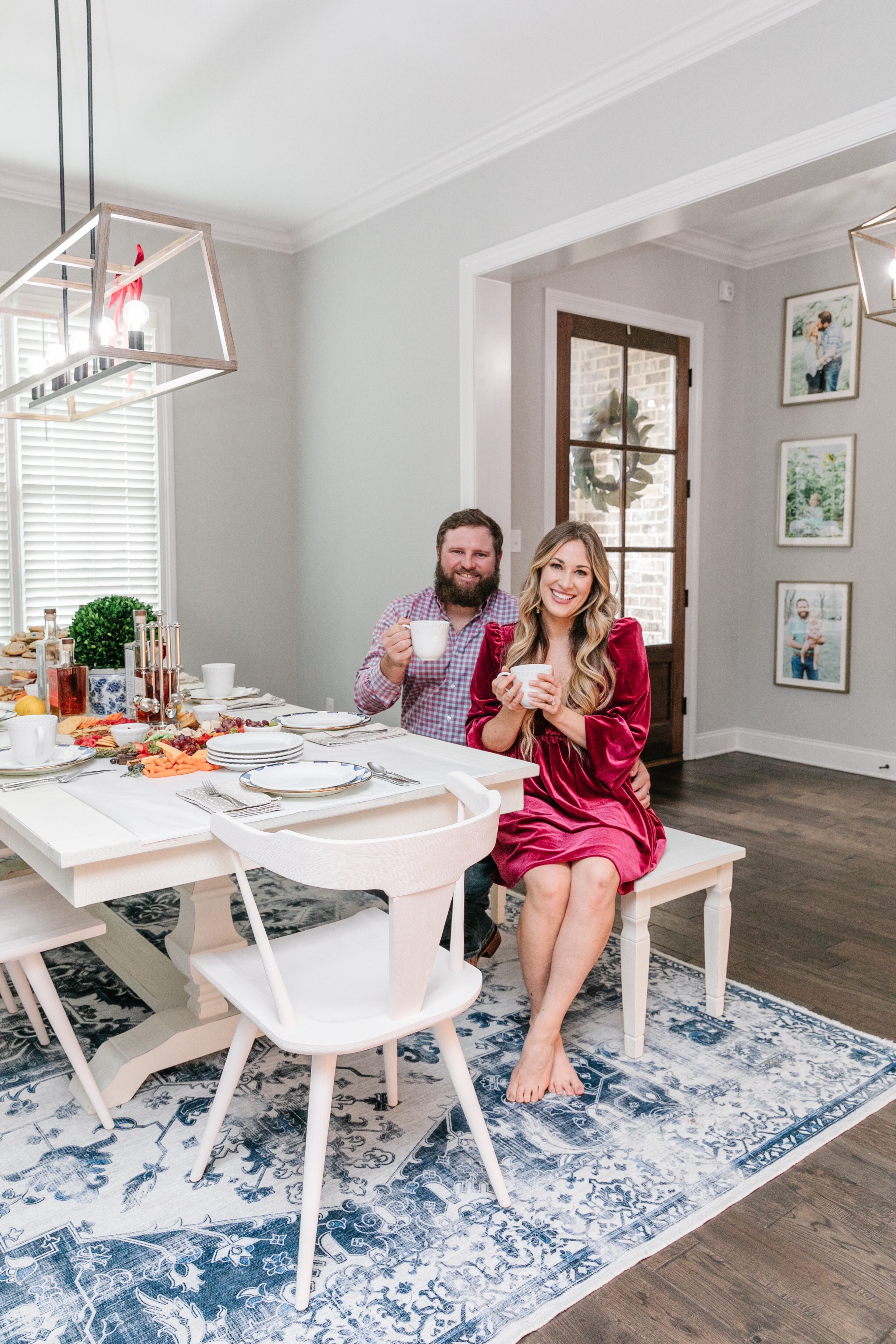 I know that society and companies will make you think that you have to spend a ton of money on Valentine's Day, but you don't. It's really about just taking some time on Valentine's Day to spend with your significant other and make them feel loved. Here are my best tips and tricks for celebrating Valentine's Day on a budget!
Do something that you used to do together but don't have much time for anymore. Do something thoughtful or special. For me, it's really about just having some time in the day to mindfully do something nice for my spouse instead of just working, taking care of the kids, and cooking and cleaning.
So if you're not into going out to a crowded restaurant and spending a ton of money, I am sharing 10 romantic ideas below that don't take much more money than you would spend at home on a normal day.
Celebrating Valentine's Day on a Budget
1.) Have breakfast in bed. I know it sounds cliche, but when is the last time YOU had breakfast in bed? I think for me it was maybe 5 or 6 years ago?? Breakfast in bed sounds amazing to me!
2.) Go for a hike together, and pack a picnic lunch to take with you. Matt and I love hiking together, but it's usually reserved for us with the kids or friends or when we have a sitter while on vacation. But there are so many amazing spots right here to hike. So grab a sitter and hike at your favorite park nearby. Pack a picnic with easy finger foods and even some wine.
3.) Take a bubble bath together. This is another one of those luxuries we don't even think about anymore. Just sit and relax in the bath without rushing to get out and work and move on to your next daily task. = )
4.) Give each other massages. Another easy one, but yet so thoughtful. And who doesn't love a massage?!
5.) Order pizza and watch a movie together. Or get creative and build and cook your own pizza together! Pick a movie out in advance too so you don't spend the entire day flipping through channels looking for a movie.
6.) Create your own history tour of your own town and explore new places. Google some of the most famous spots in your city and head there. Create a list, and when you get to each stop, read up on the history of where you're at. Play tourist in your own city together.
7.) Play a fun game together like a card game, a board game, or my favorite, The Couples Game.
8.) Create your own DIY wine tasting at home. Grab all your bottles of wine and pour a small tasting one by one and sample them. Pick your favorite from the tasting and pour a glass of it for dinner.
9.) Cook a meal together and eat it by candlelight. When's the last time you've eaten by candlelight?? At a nice restaurant. Recreate it at home. Dress up or go cozy together.
10.) Bake a sweet treat together. Brownies, a cake, cookies…whatever you both love! Our favorite is to make chocolate-covered strawberries together.