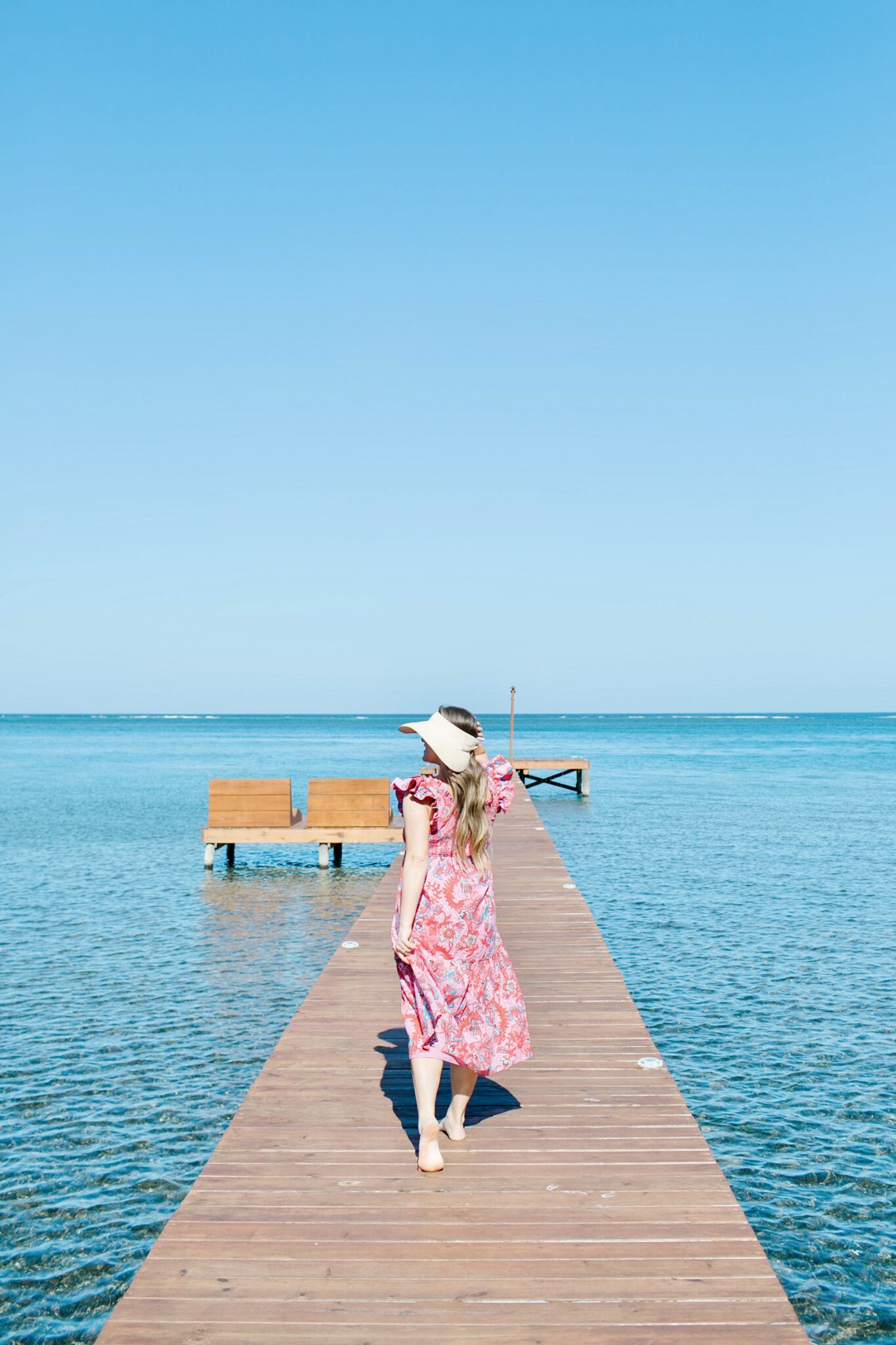 Shop the Look

Last month we took our first trip ever to Roatan. It was our first time to travel internationally in almost 4 years, and we had such a great time. We decided to go somewhere new, and it was such a good choice! Roatan is such a beautiful place to visit, and there is so much there to do! It was a super short and easy flight also, which is a big bonus.
Roatan was completely different than any place we have ever been. It was a little more remote than places we had been in the past. But it was so perfect for exploring a new place and actually taking a real vacation and relaxing some. And the water was just so blue and clear. It was stunning! The pictures in Roatan are completely background worthy! Keep reading below to check out my list of must-see and do things in Roatan.
10 Things to Do in Roatan, Honduras
1.) Take a snorkeling tour. The house we stayed at in Roatan was just right off the Roatan Barrier Reef, and it was the perfect place to snorkel. It was so convenient, and the water and sea life were incredible. We also took a snorkeling tour off a private island along the reef, and it was such an amazing experience! I highly recommend it!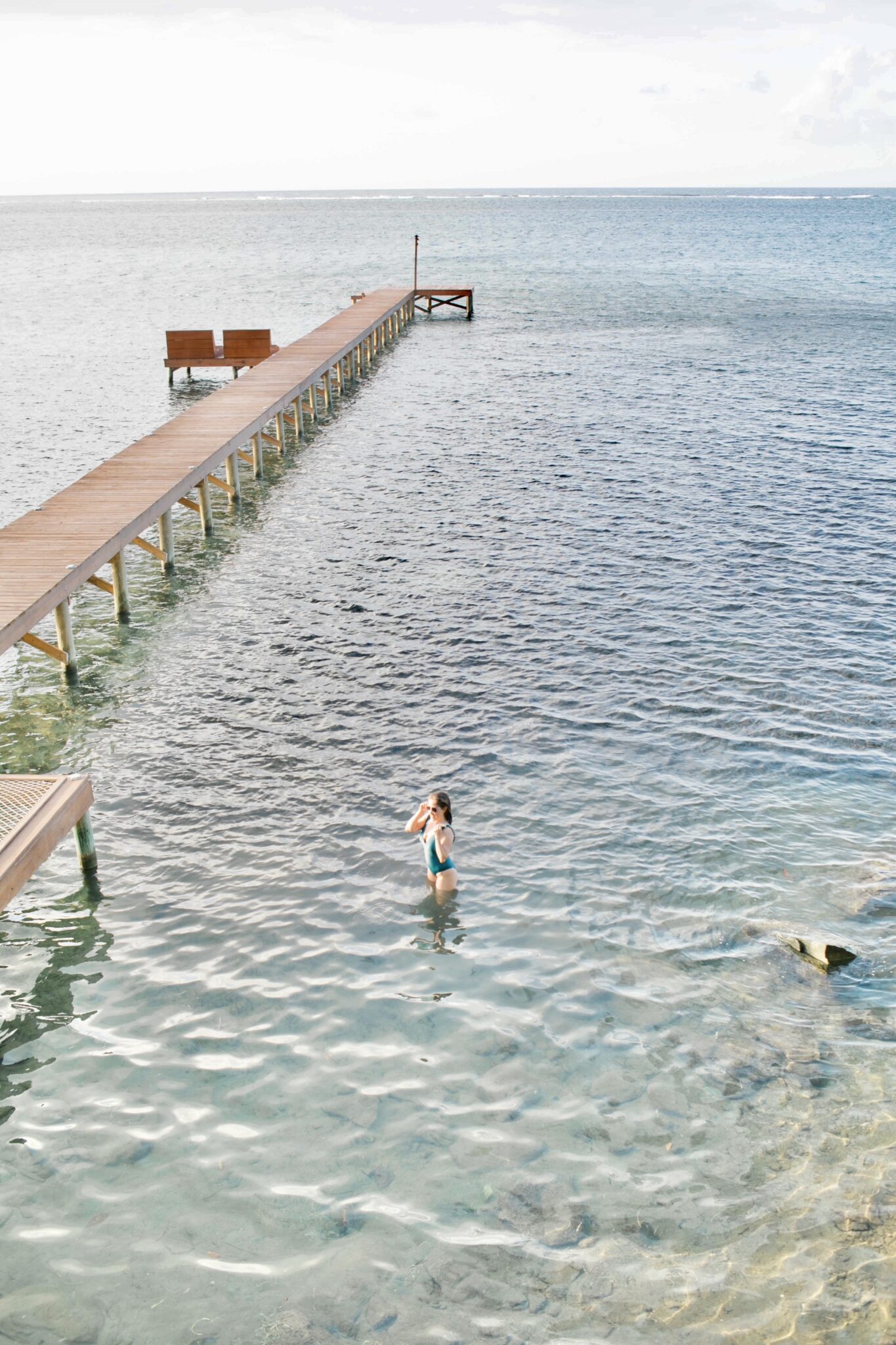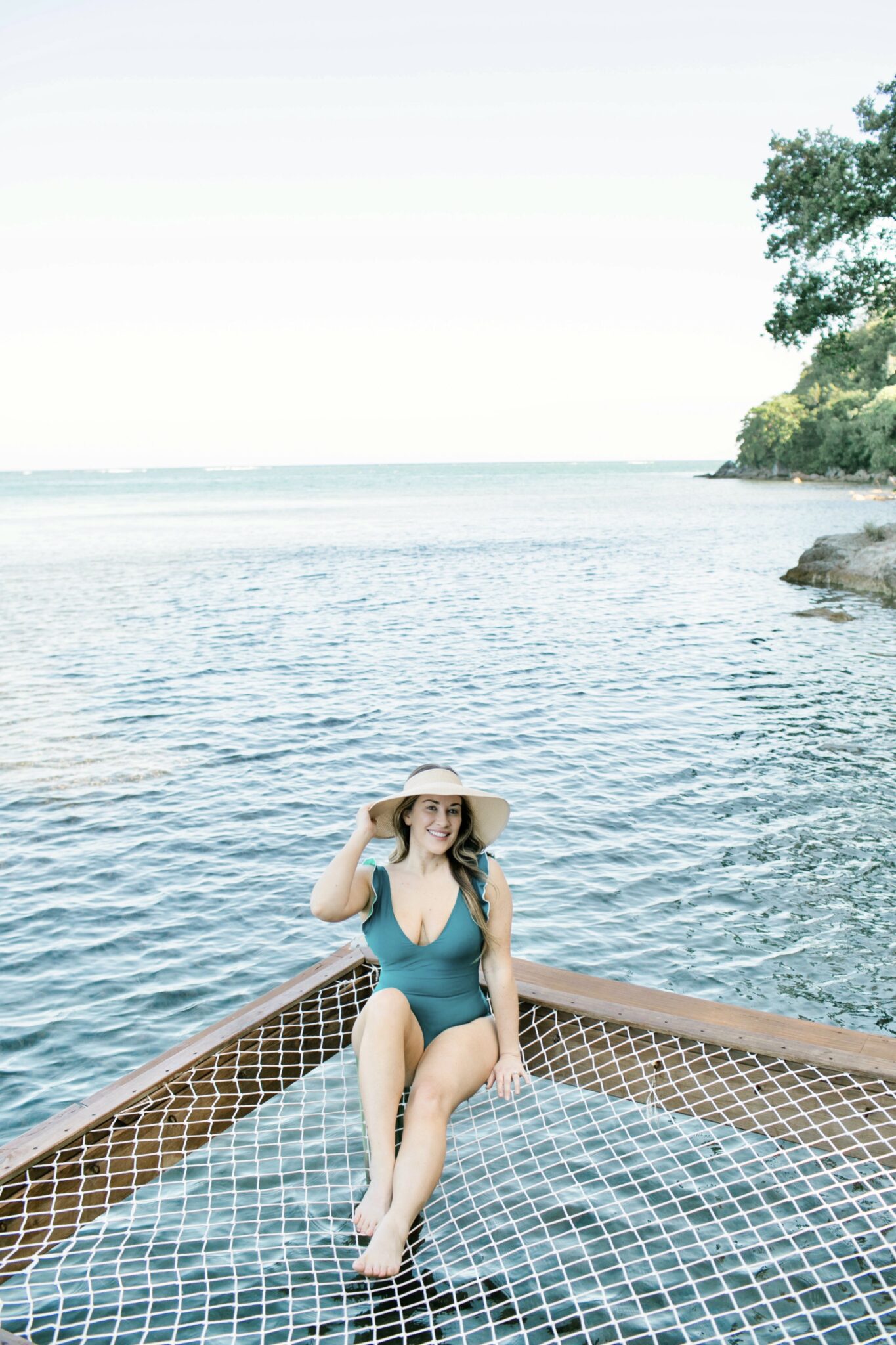 2.) Kayak the Roatan Barrier Reef. Again, our house was right by the reef so we were able to take off on our kayak right from our dock. Not only is it a great way to get an up close and personal look at the water and reef, but it's an amazing workout!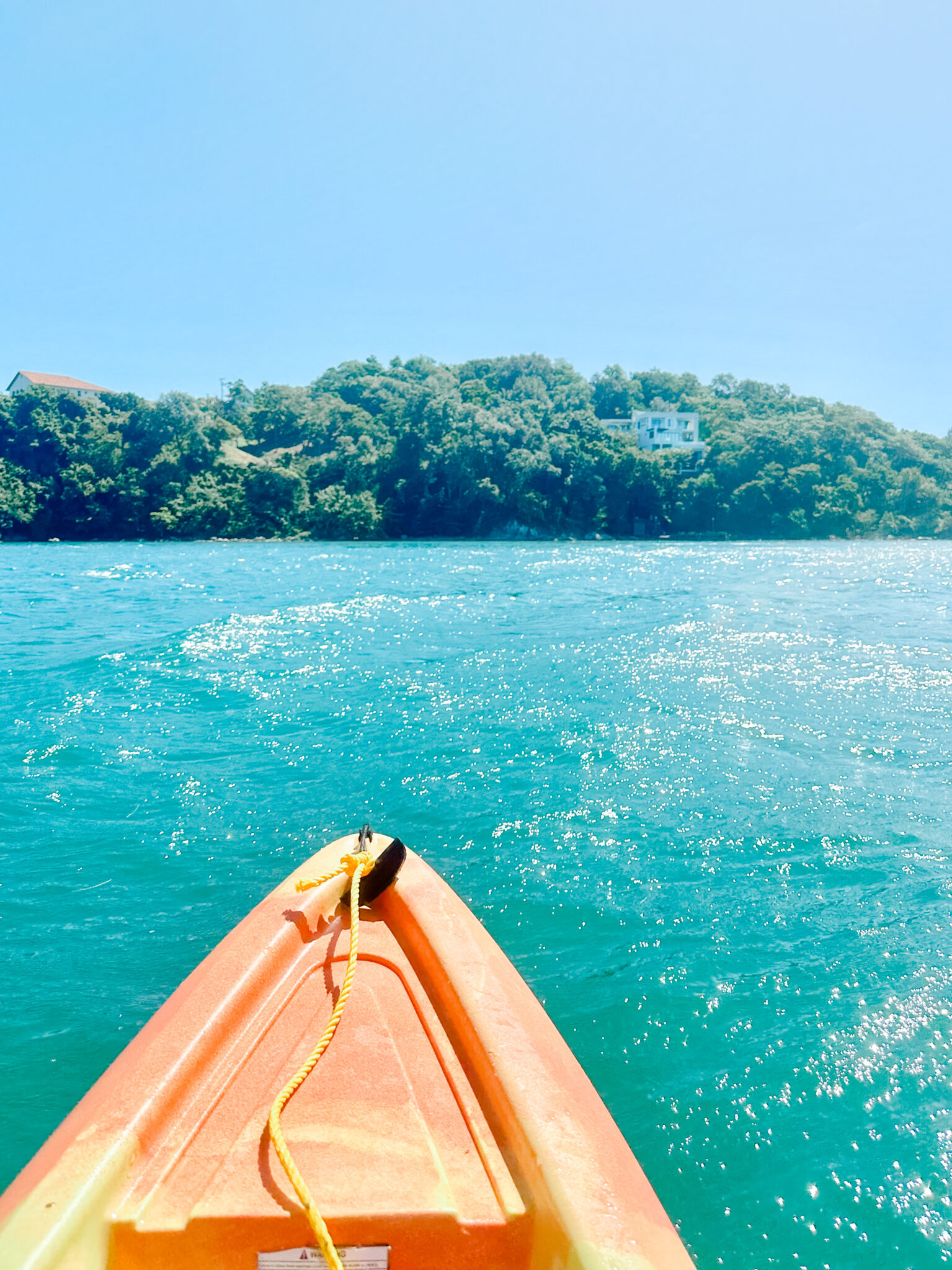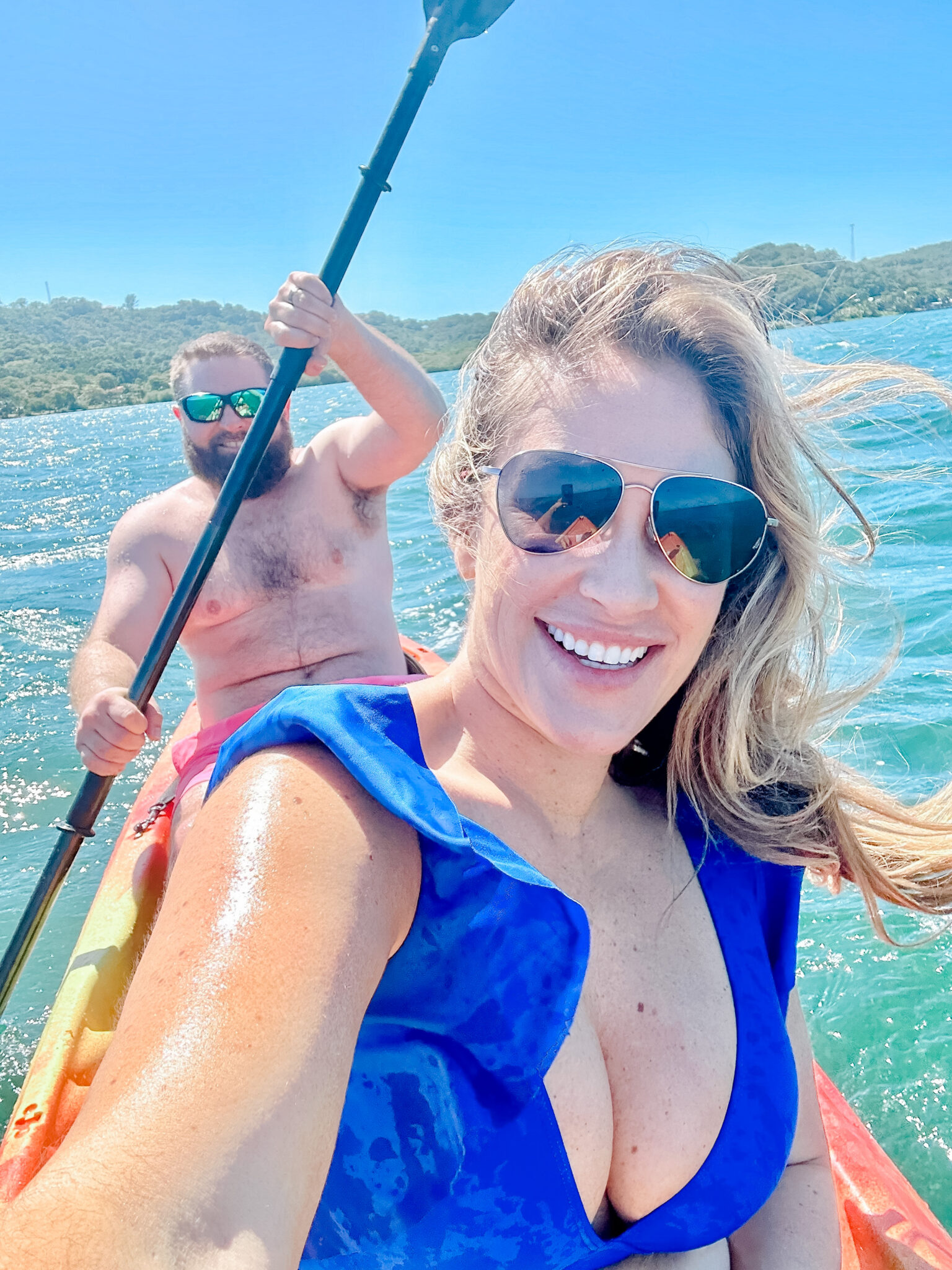 3.) Go on a mangrove boating tour. This was such a fun day! The mangrove tour was such a cool and unique experience. It was so neat riding the boat through these tree tunnels. And we got to ride around and explore the waters and several different islands.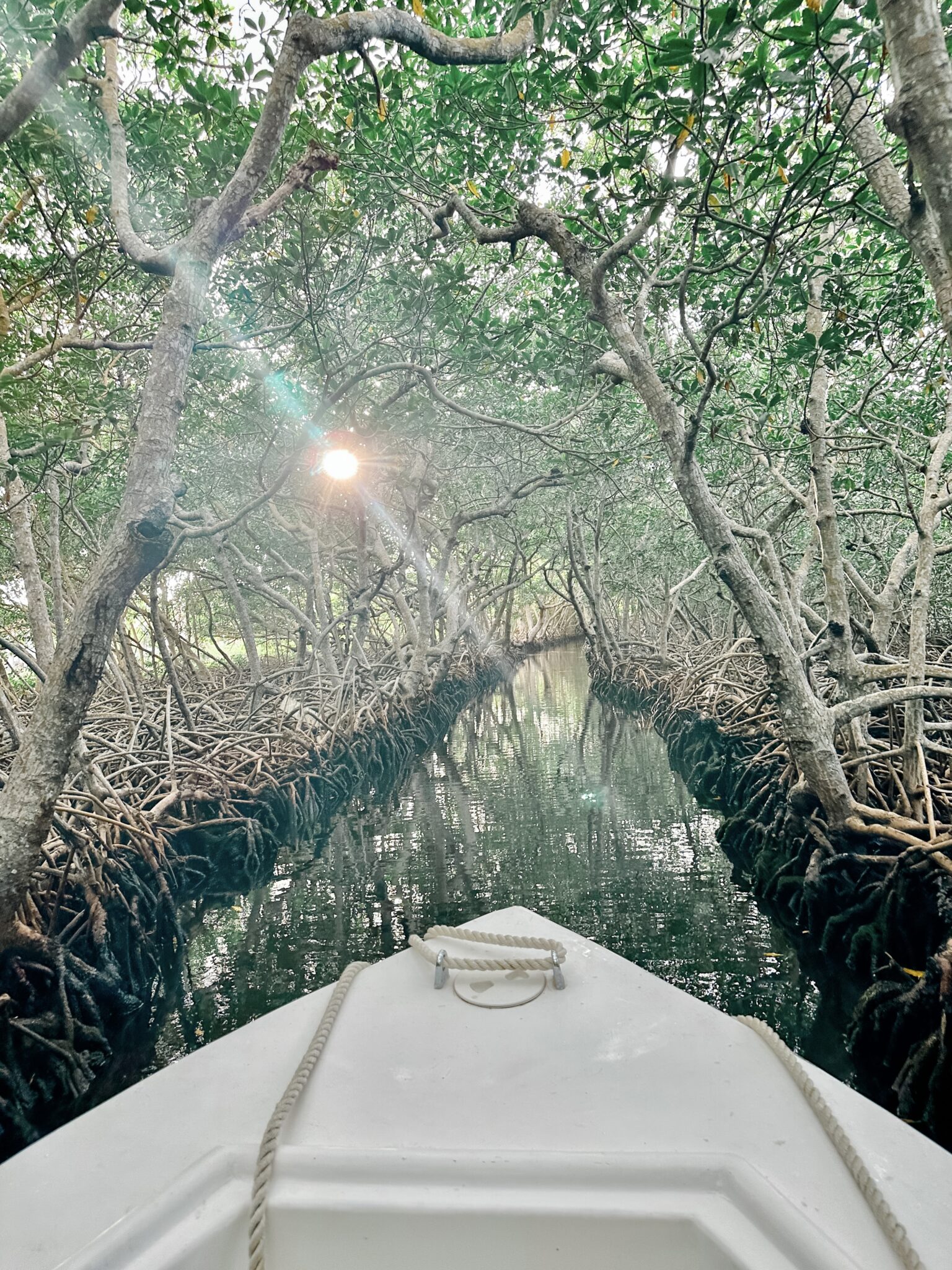 4.) Have lunch on a private island. We hired Chef Dahlia to accompany us on the boat tour, and she cooked the most amazing lunch for us on a private island. After a long day of boating and snorkeling, it was quite the treat! And not to mention, the food was SO good! She also is able to prepare almost anything gluten-free, woohoo!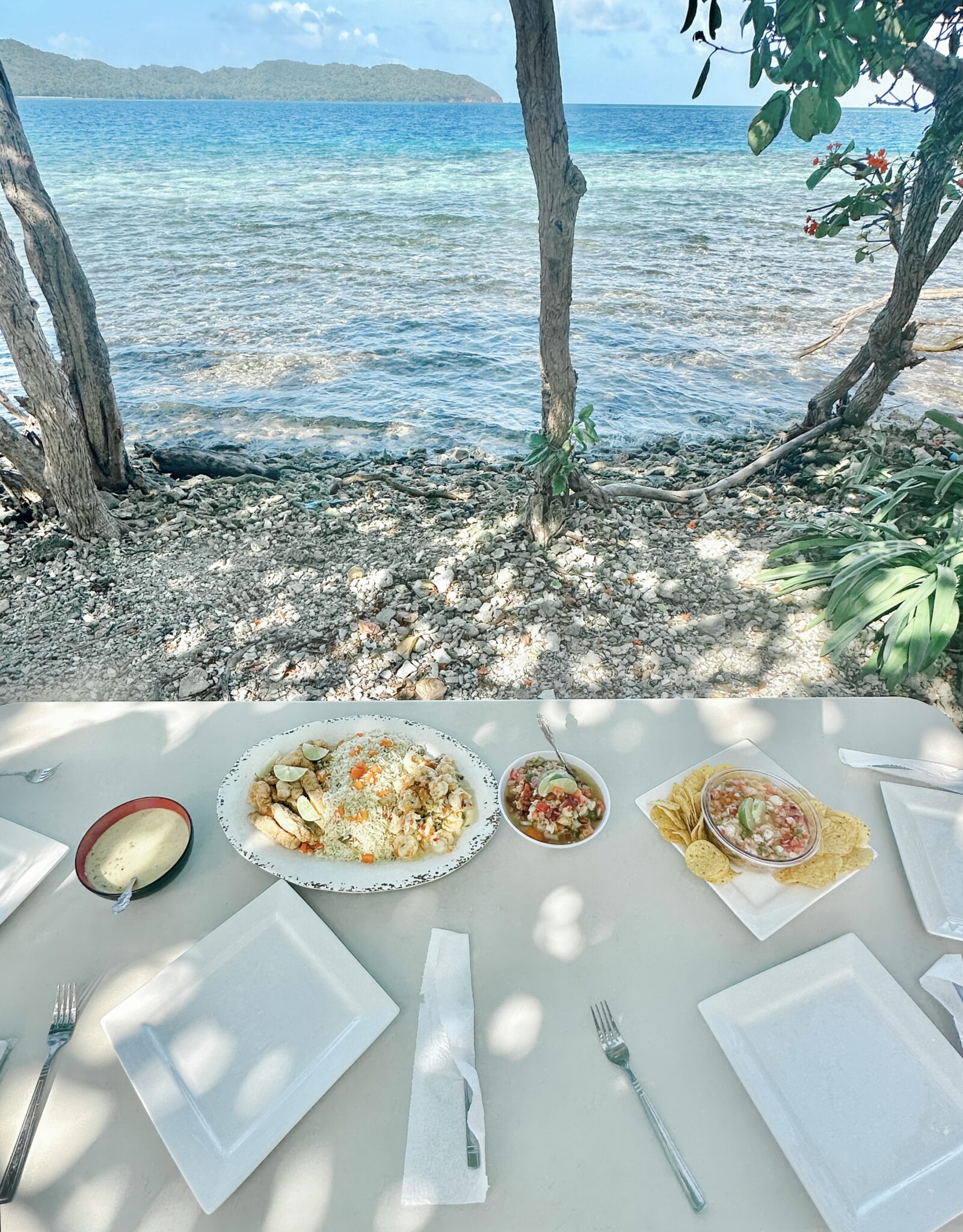 5.) Visit Little French Key. Little French Key was such a neat little island. You take a quick boat ride over and are welcomed by such a friendly staff. They have tons of packages you can purchase at the island that can include horseback riding, kayaking, snorkeling, lunch, massages, and more. It's a great way to spend the day!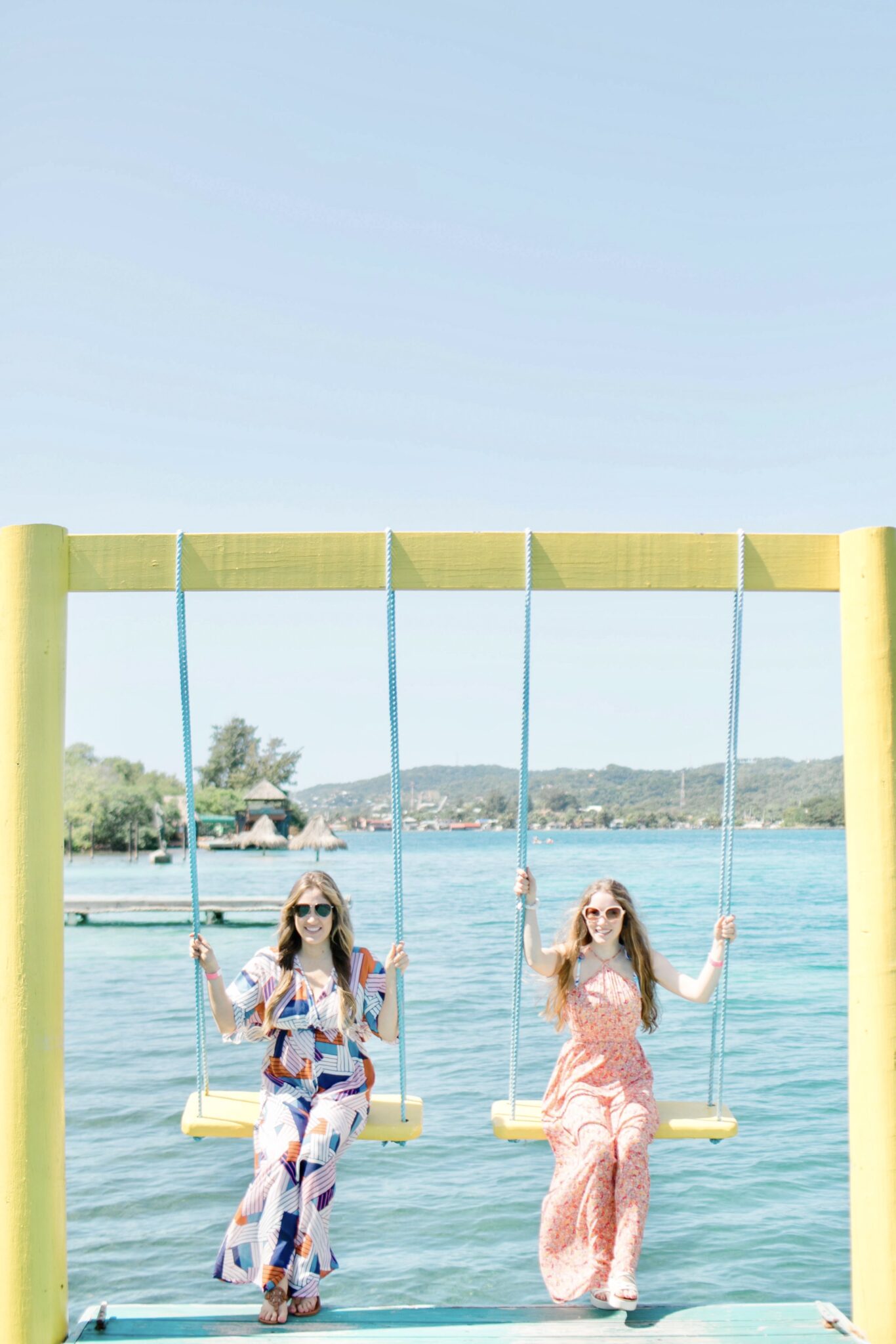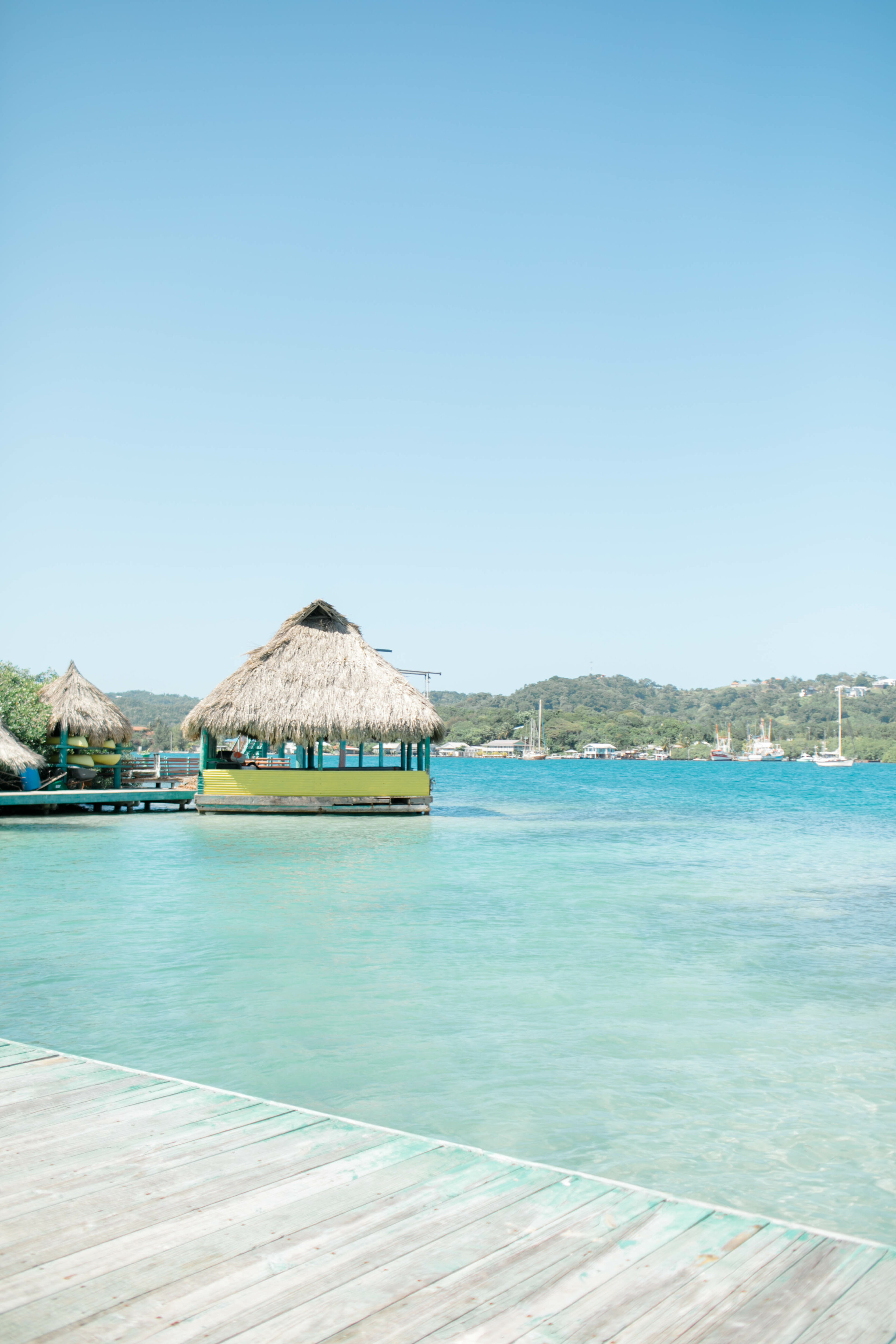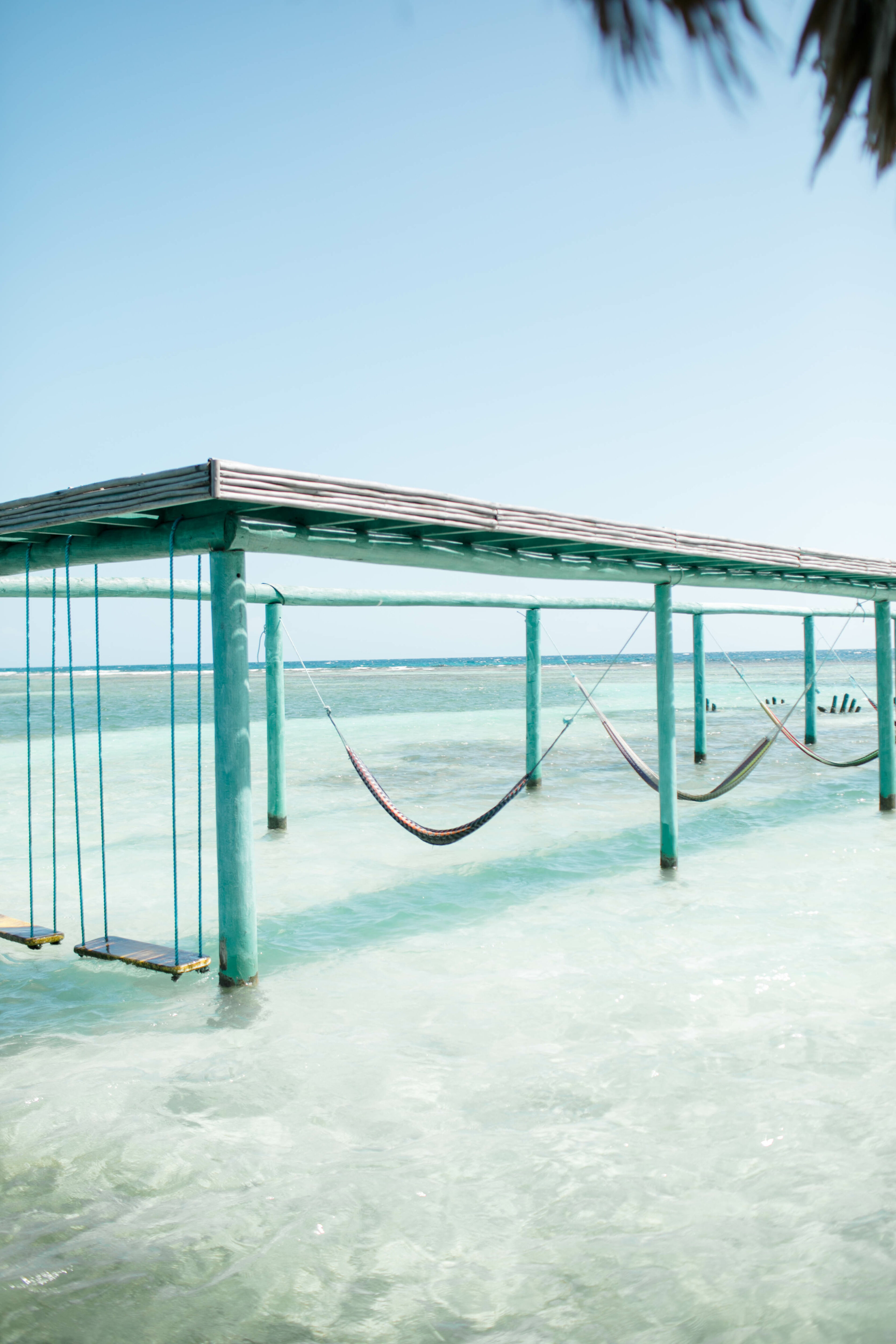 6.) Get massages at Camp Bay. Camp Bay was one of our absolute favorite places. We actually went there for 2 days. It was only a few miles away from our house, and the place was so peaceful and relaxing. They have several lounge chairs and hammocks on the beach. They had a restaurant and bar with wonderful food. The lobster and plantains were so good! And of course…we just had to get massages. They were incredible! They also have lodging here if you're looking for a place to stay. And they have several activities you can do here like kayaking, snorkeling, paddle boarding, kite surfing, and more.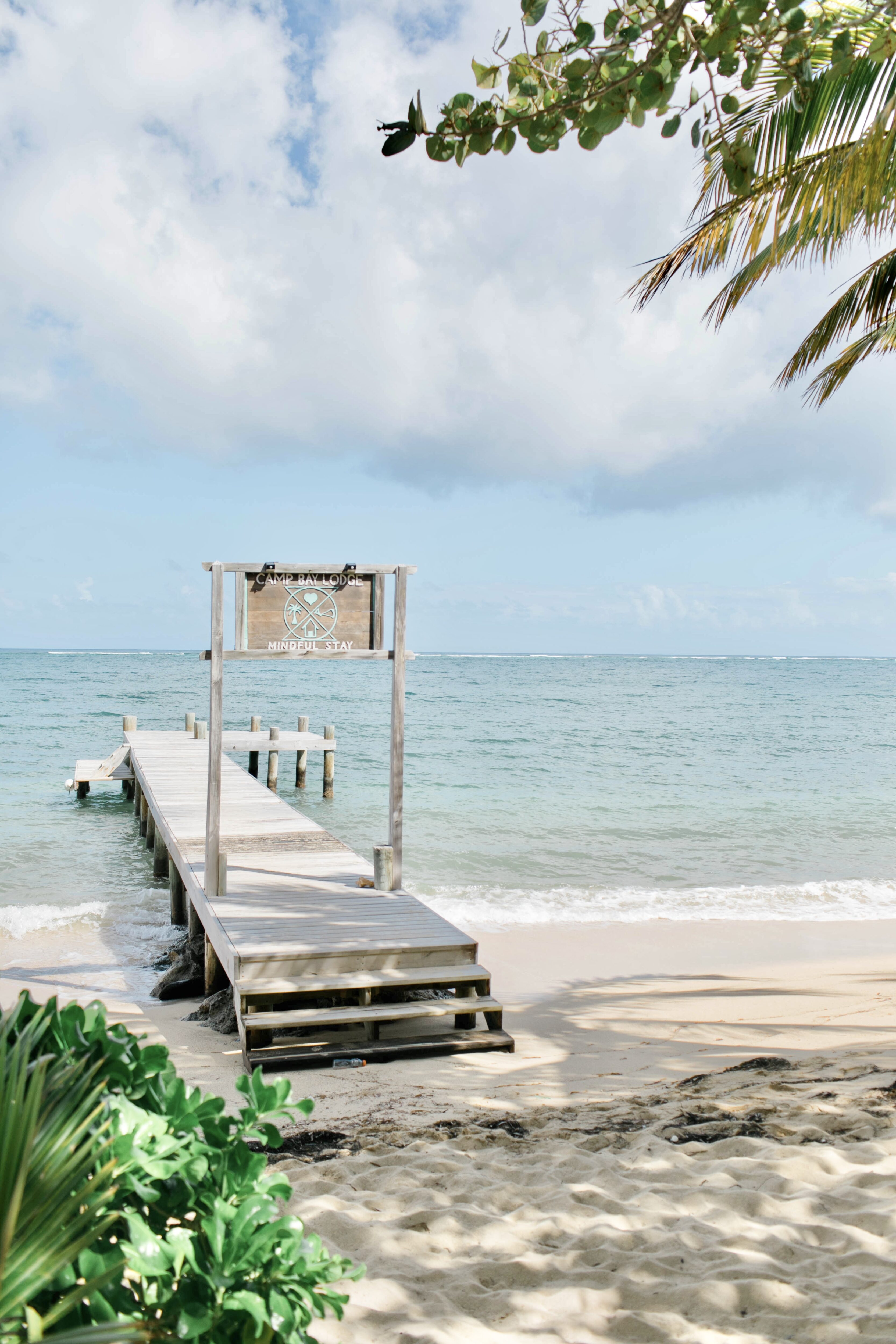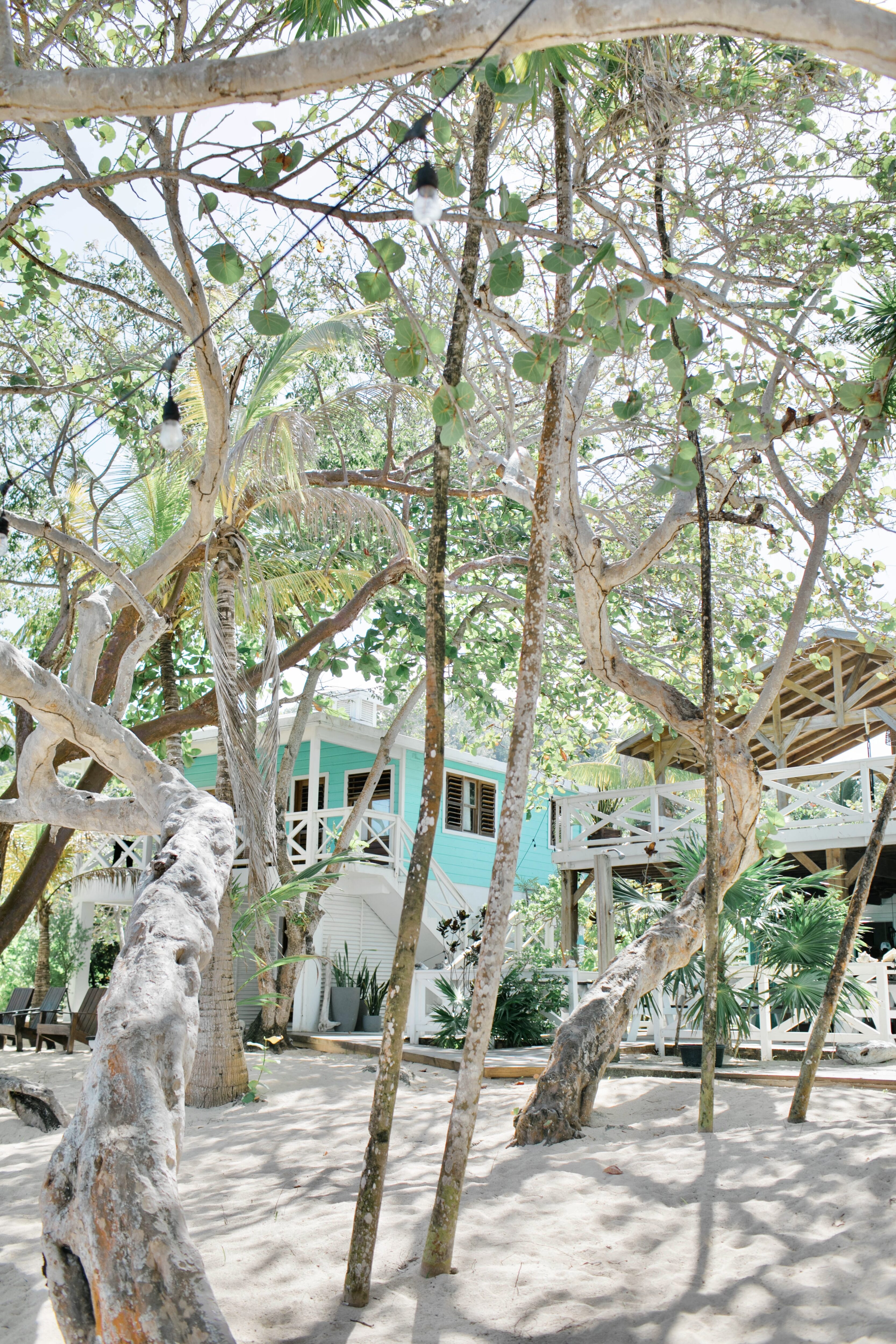 7.) Have dinner at Luna Muna. Luna Muna is a boutique hotel and restaurant. The food was absolutely incredible! And the resort itself is so stunning. They have a large open-air dining area surrounded by pools and hot tubs. It truly is a unique and cool spot with really good food too.
8.) Go zip lining. Some of the best zip-lining is actually right here in Roatan. If you're looking for amazing views and a fun thrill, this is definitely for you!
9.) Go paddle boarding. Little French Key and Camp Bay are a couple of the places where I know for sure you can paddle board, but I am sure there are other great spots too. We love paddle boarding. You get the best, personal view of the water while getting in a heck of a workout!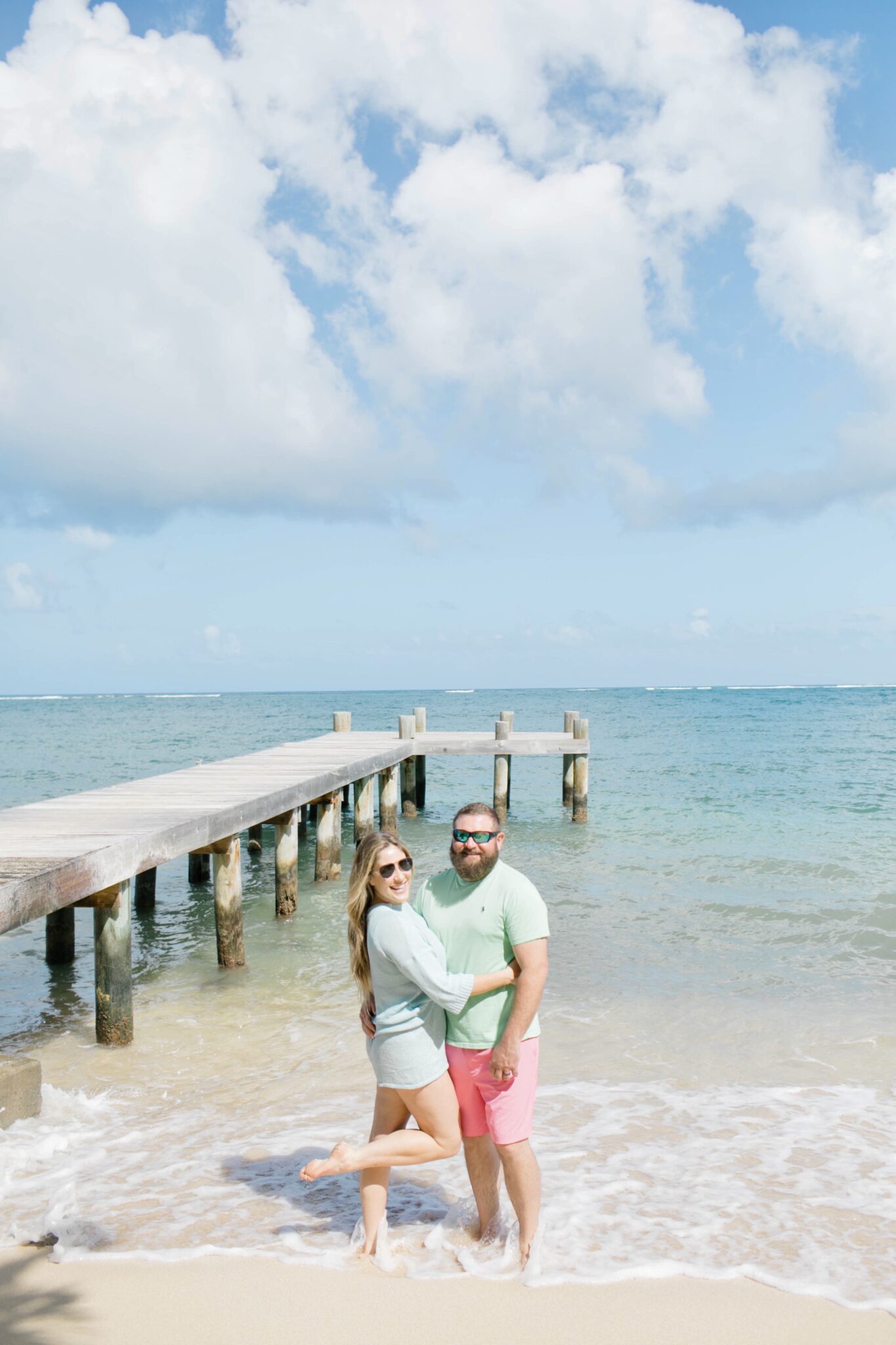 10.) Swim with dolphins. Swimming with dolphins really cannot be beaten. It is such a unique experience and one that you will never forget. Just make sure you take a waterproof camera or phone case with you!
We stayed at Anoranza in Roatan. It is a private house that is available to rent on Airbnb. There is a 2, 3, or 4 bedroom option for the house. They will handle connecting you with the private chef we used, Dahlia. And they will also handle giving you snorkeling and kayaking gear so you can explore right off the dock below.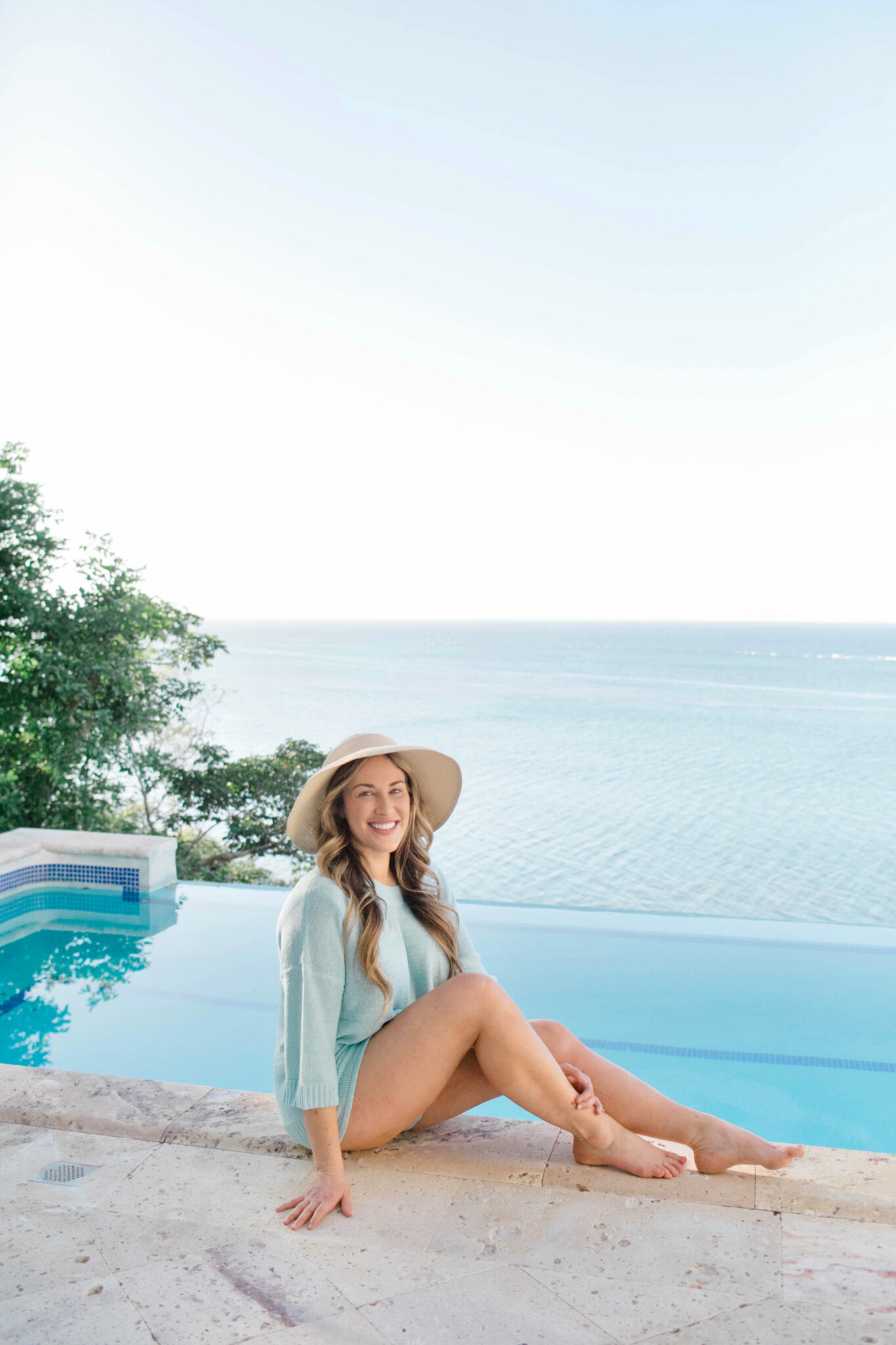 There is an infinity pool and tons of amazing views down below. If you're looking for a great place to stay in Roatan that will still give you tons of privacy, I definitely recommend staying at Anoranza. And if you're looking for a tropical location with a short flight and tons to do there, Roatan is it!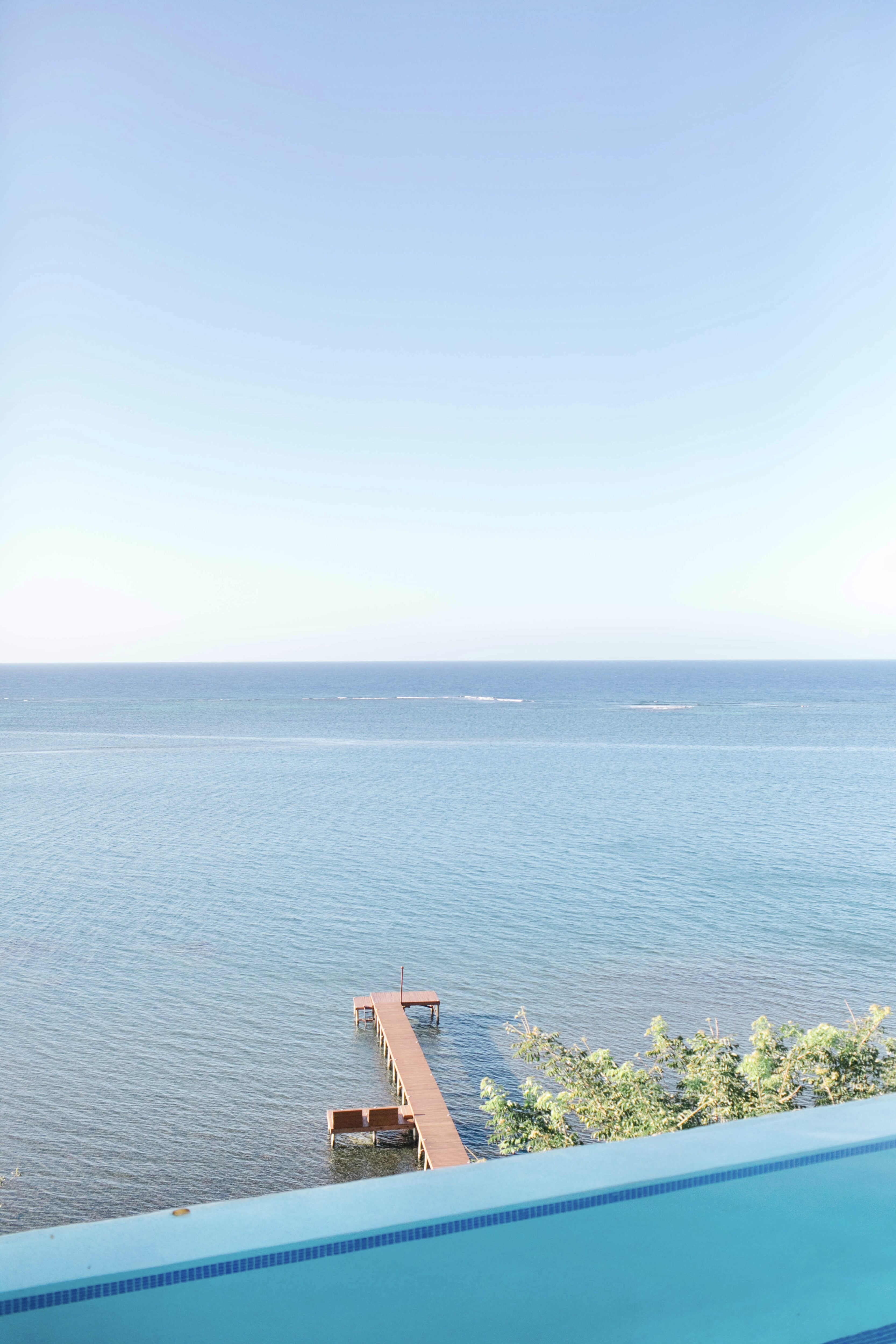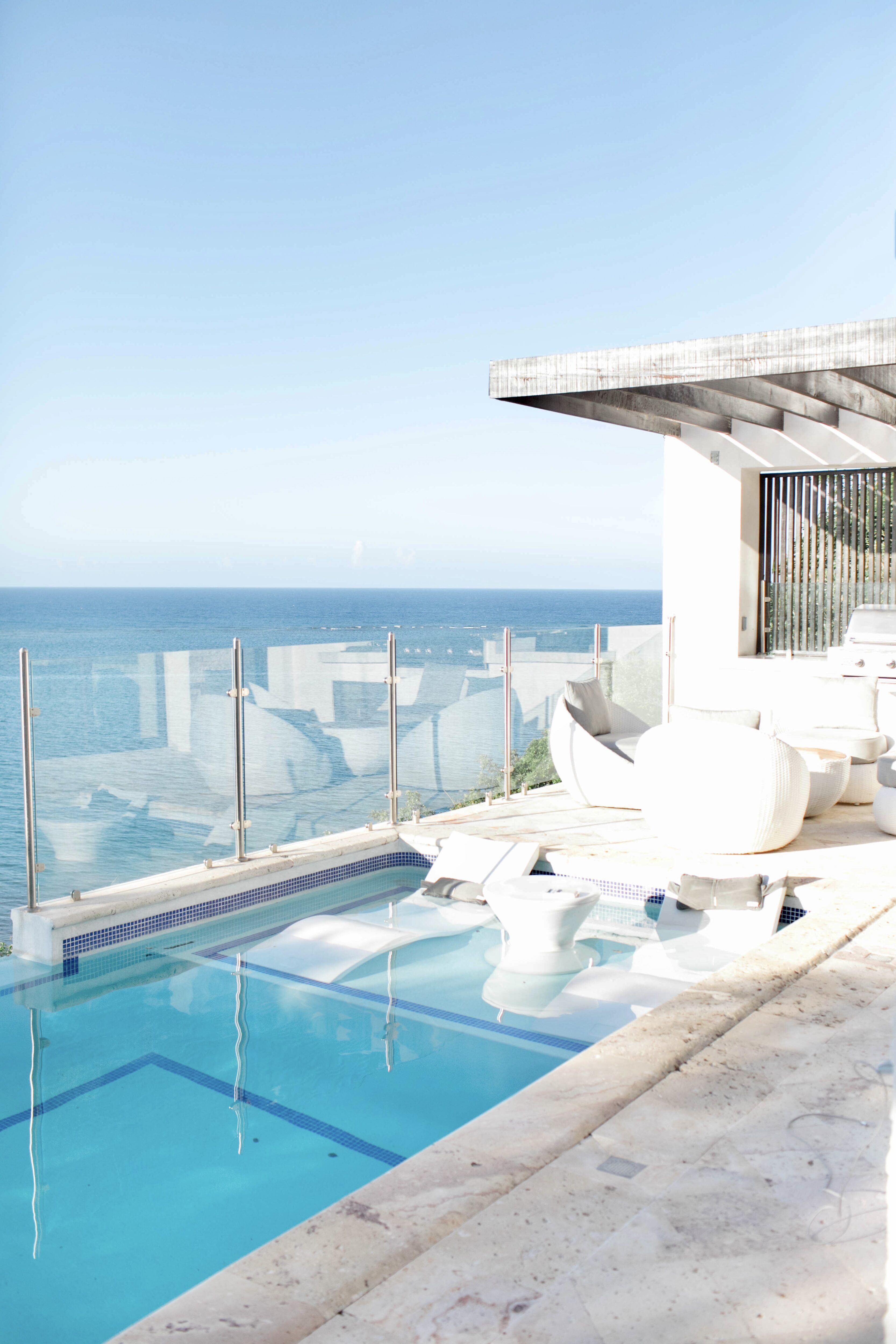 Have you ever been to Roatan before? What international location is on your must-visit list next?