Shop the Post

Built-ins are a great solution to add more storage space, keep things organized, make a space more usable, and even define a space. I absolutely love the ones in my home! When we built our home, it was designed with built-ins in 2 different rooms, and we have since added 3 more. Clearly I can't get enough of them! On top of being really practical, they can also add value to your home. And no more wasted space by buying a piece of furniture that doesn't fit your space just perfectly like you want.
Top 5 Rooms for Built-Ins in Your Home
When it comes to built-ins, the options are almost endless. You can create open storage or closed storage. There are options such as open shelves, drawers, cabinets with doors, and even cubbies. Think an entertainment center, a murphy bed, clothing storage, a vanity, a desk, a bookcase, bench seating, lockers, and cubbies, or even a bar. See, the possibilities really are endless! The 5 places I have built-ins in my home are:
Living Room – In our living room, we have built-in bookcases flanking both sides of the fireplace. They make a great statement piece alongside the fireplace and the gorgeous ceiling beams.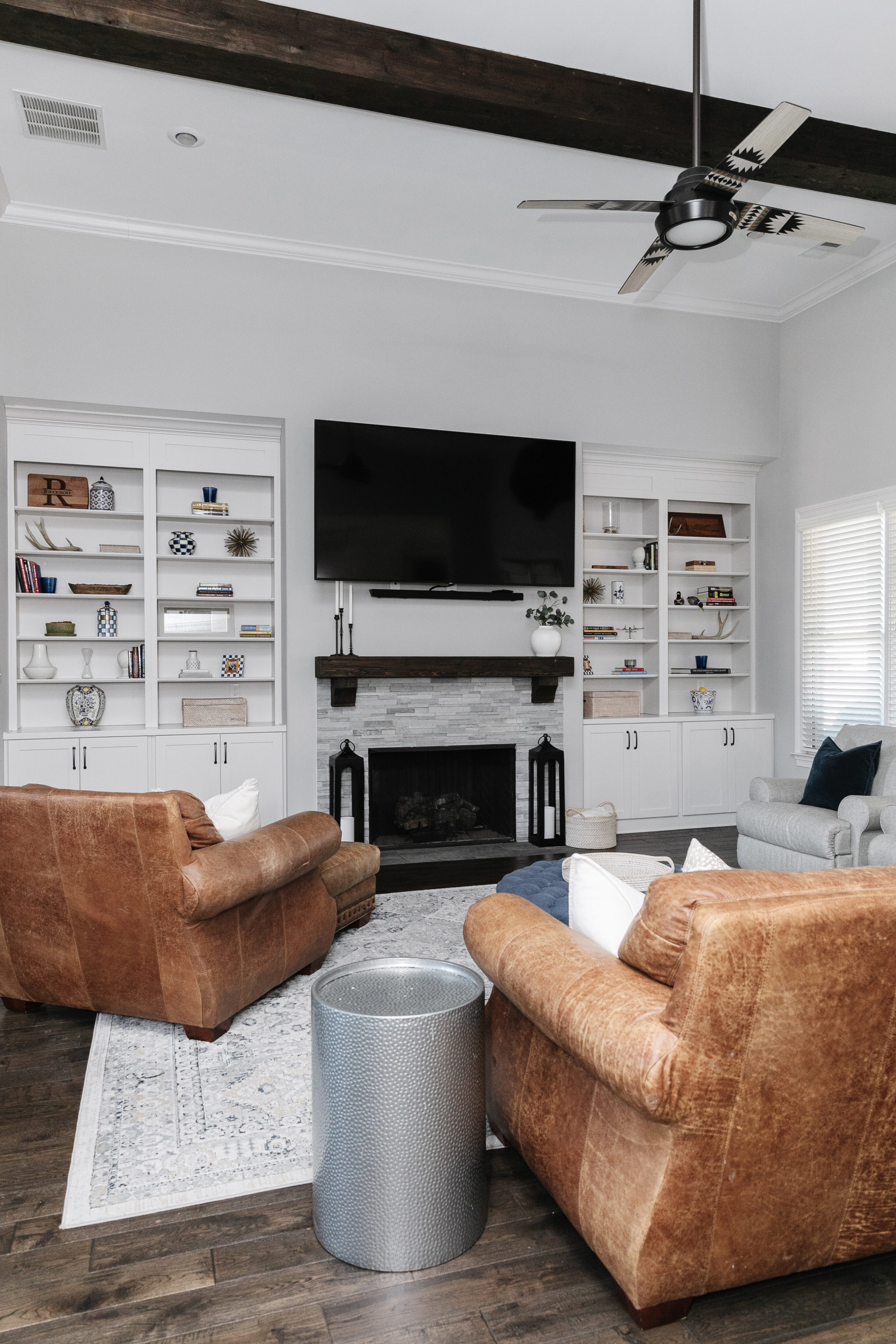 Home office – This is the newest addition we just added. I had a built-in home office added, and I absolutely love it! I had a little recessed nook in my office, and it was just wasted space that wasn't really usable. The best way to make use of it was to build a desk with shelving so I could utilize the wasted space and not take up a lot of space in the room. I couldn't be happier with it! It has 4 deep drawers on the bottom for storing work files.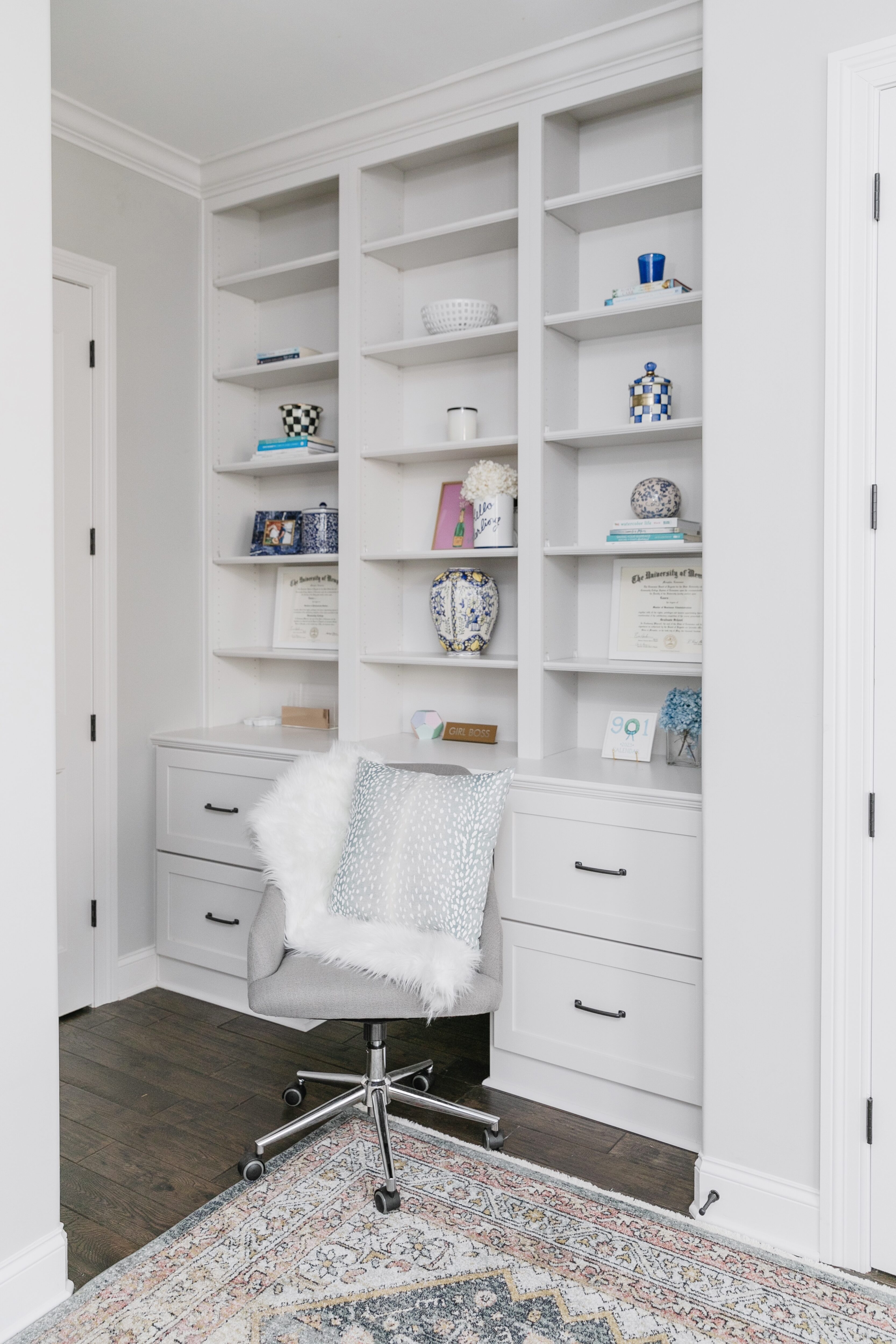 Guest Bedroom – Last year, we added a murphy bed and shelving on the sides where clothes can be hung and stored. It is a great way to sleep more people in a dual-purpose room and not leave any space in the room when the bed isn't being used.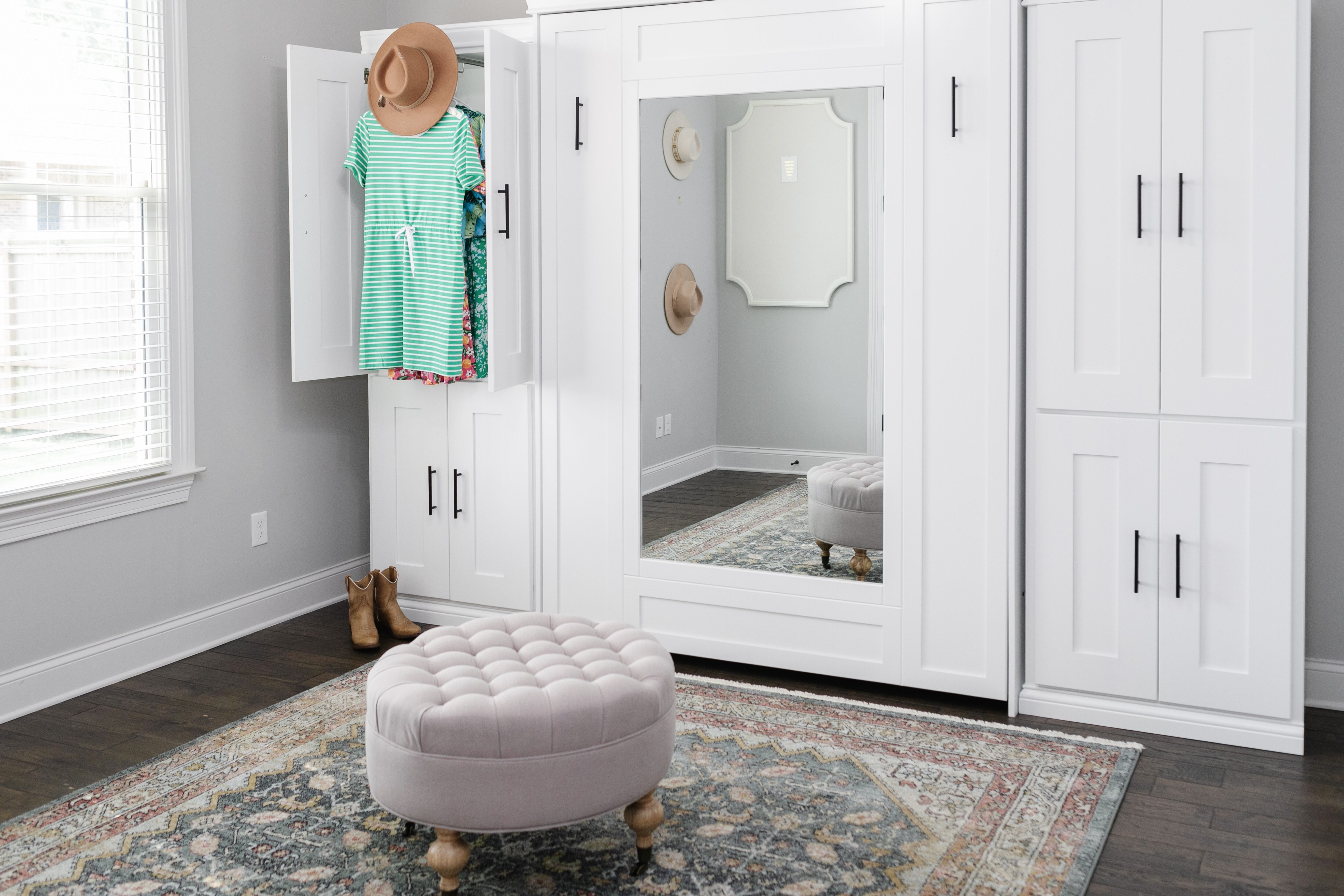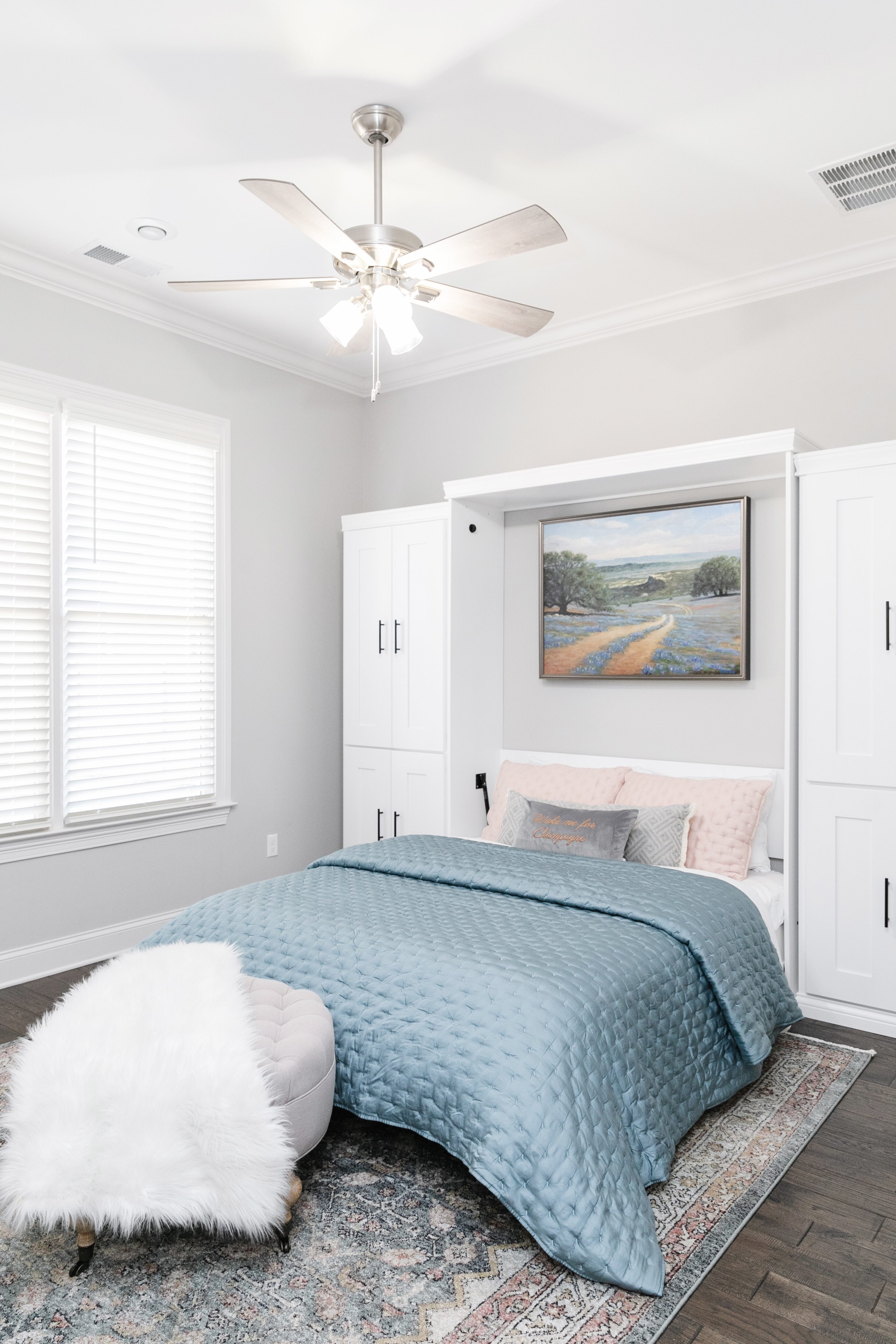 Entryway or mud room – We have 3 built-in open lockers with cubbies – 1 for each of the kids. They are great for housing coats, backpacks, shoes or anything else. It's a great way to keep things organized when you have kids.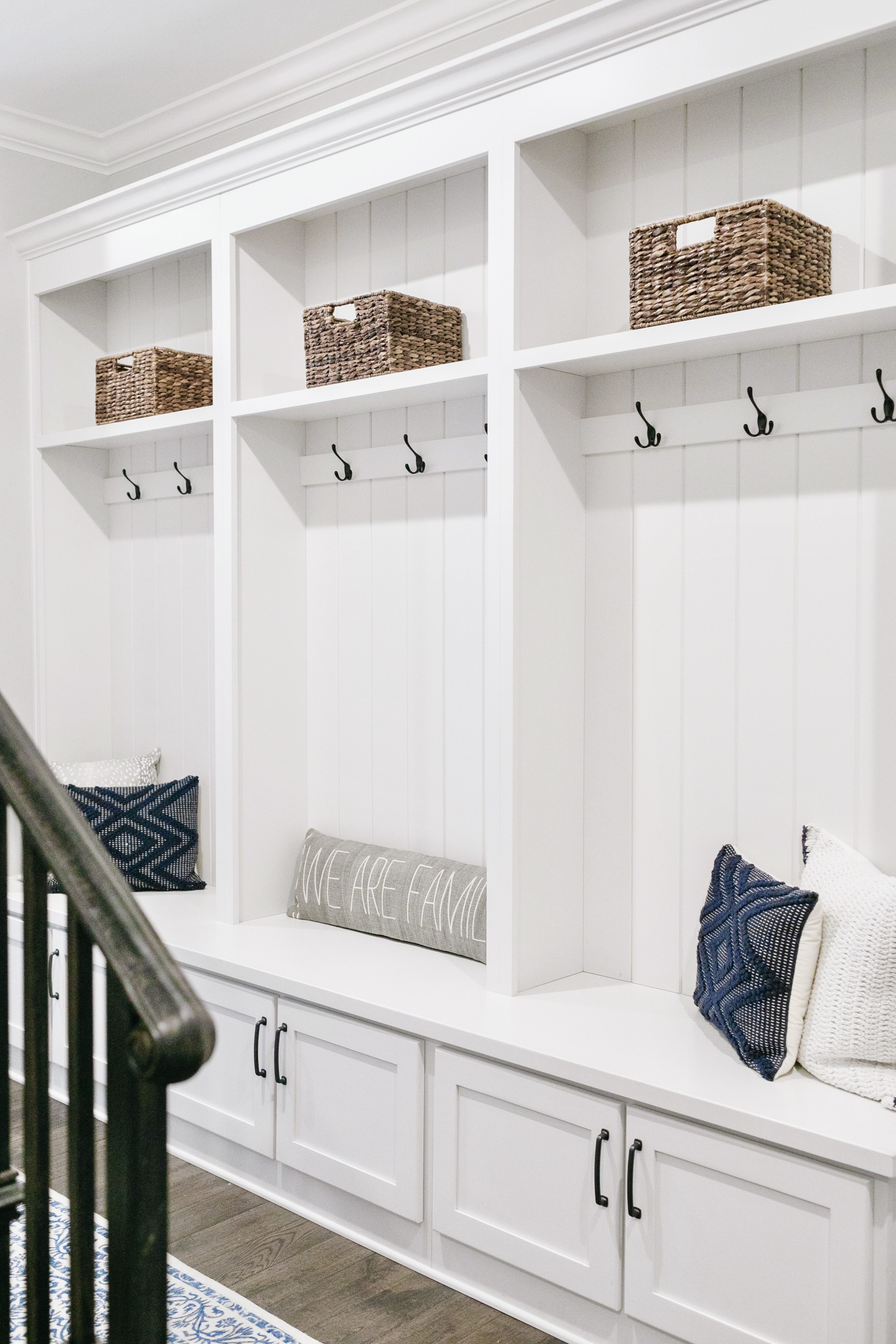 Kitchen – We have several different built-ins in this room. We have a coffee bar, a regular bar, and we added built-in seating in our eat-in kitchen. It gives it a casual, cozy feel, and it's perfect for the kids. It also allowed us to maximize on space in this area. If we wouldn't have added the bench, we would have needed to scoot our chairs away from the window more, and our table would have been hanging over closer to the pantry door. This actually gives us more space, more seating and more storage as the 3 benches open up. It's a win win!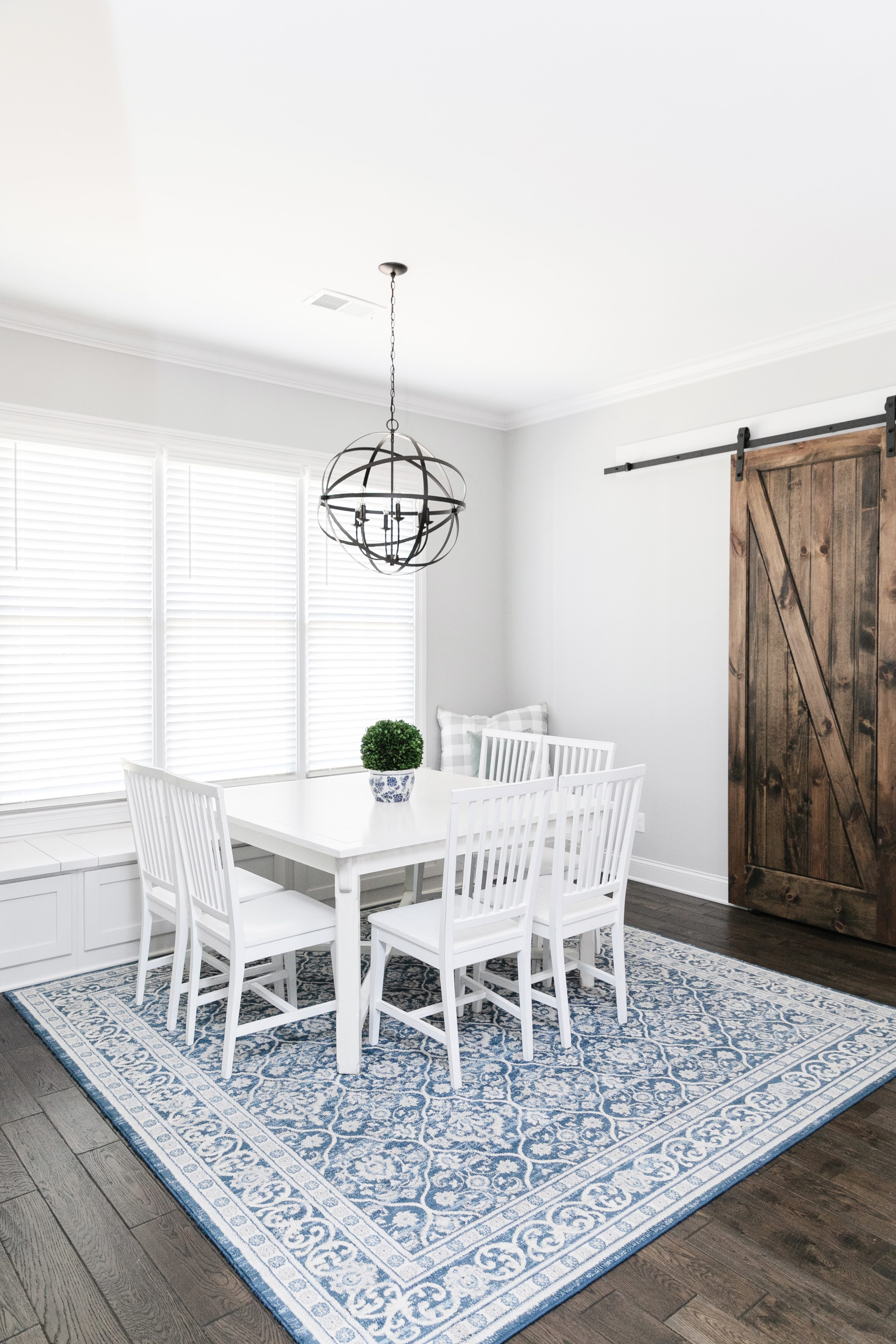 We aren't planning on adding anymore built-ins this year, but next on our list will probably be the family room. We are thinking about adding built in cubbies/benches possibly below the windows. It would be great for housing more toys or books. And we are also possibly thinking of adding a small kitchenette/bar in the family room for when the kids are a little older. It would be nice to have a spot to keep water and snacks and have a sink for the kids since all of their rooms are upstairs. It would also be nice for when they have friends over or sleepovers.
Do you have any built-ins in your home? Where would you like to add them?