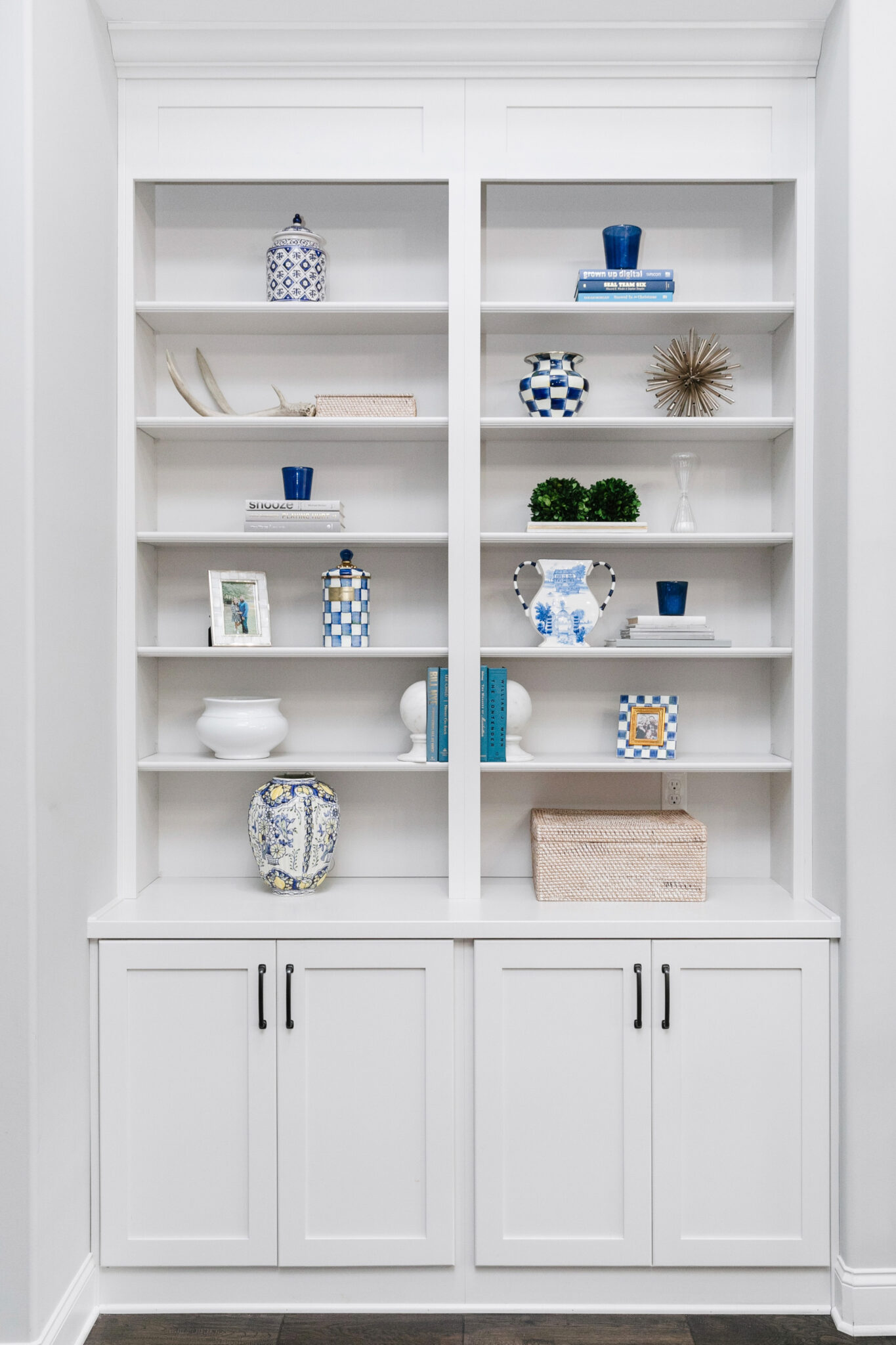 Shop the Post

Styling your bookshelves not only is practical, but it also can really make a statement! You can maximize storage, but you can also really have fun with it and make a space pop by adding more visual interest! Visually, nicely styled bookshelves can really make a difference to a space!
After 3 years, I am so happy to have all my built-in shelves in the house decorated and filled! Yes, I'm shouting it from the rooftops! I'm not going to lie; it can take a while to figure out exactly what pieces you want and to save up for them, but it is so worth it all when it's done! I did leave the top row fairly open so I could have a little room to grow as I often buy more books, frames, and vases.
I did use the majority of pieces that I already had around the house, but I did pick up some new pieces too. For the best-styled shelves, you will want to strategically order items for your bookshelves, but I personally love somewhere in the middle where they look styled and finished, but they also contain items that are "you."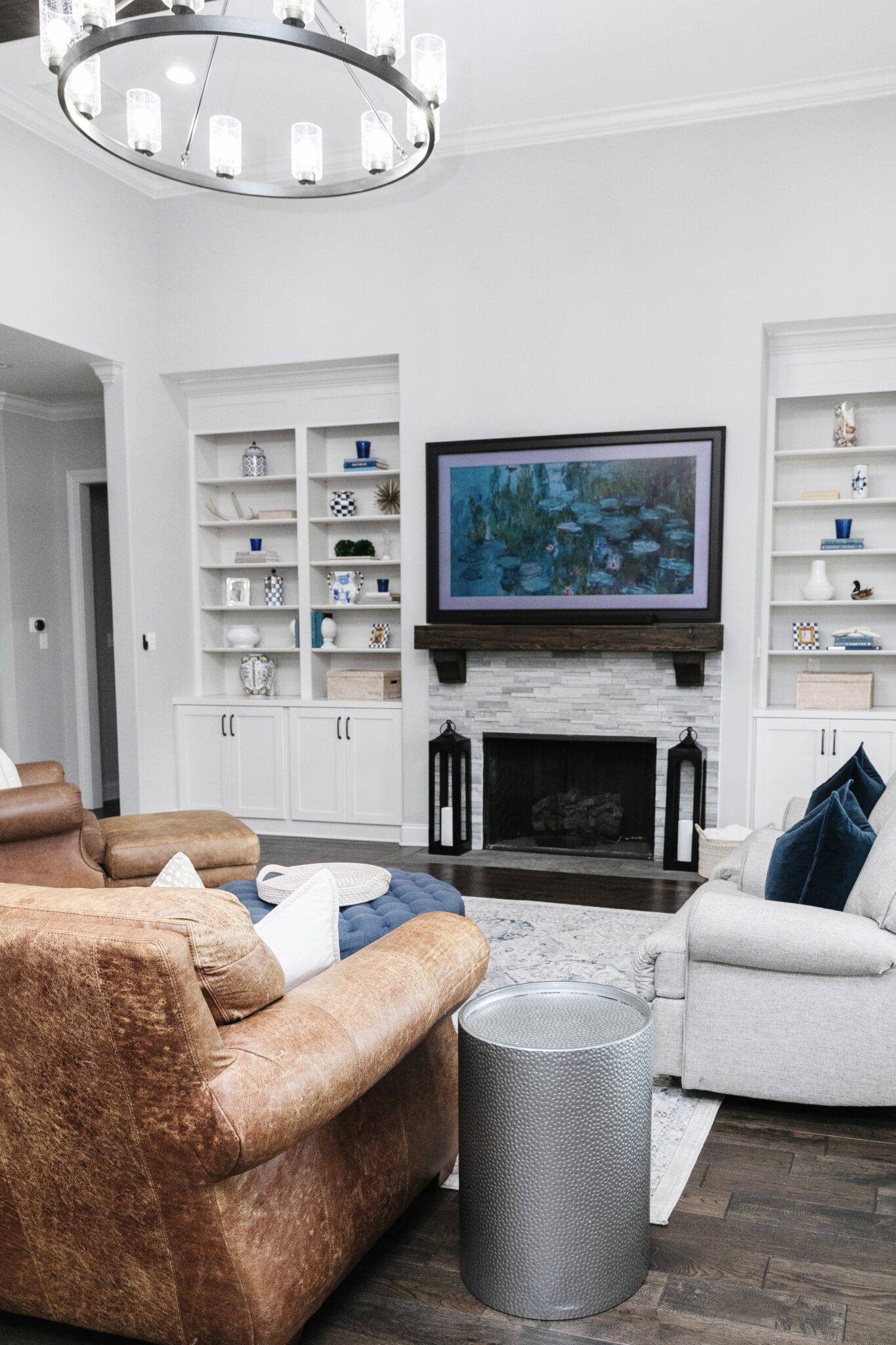 How to Style Your Bookshelves
1.) Start with a blank canvas. When styling bookshelves, the first thing you will want to do is take everything off the shelves and start fresh.
2.) Start by adding large items to each shelf first. Artwork, large vases, canisters, large baskets, or boxes. These will set the stage for each of the shelves and really make a statement.
3.) Add books to the shelves and mix up the placement of the books. Add some horizontally, and vertically, and don't forget bookends.
4.) Add decorative objects to fill the empty space. Candles, picture frames, greenery, and more. These will fill in between the larger items. Pair similar items together, and group like items together.
5.) Limit the number of items on each shelf. If you add too many small items, the shelves will look too busy. You want to group about 3-5 items together on each shelf. You want each shelf to stand on its own but also flow well together as a whole.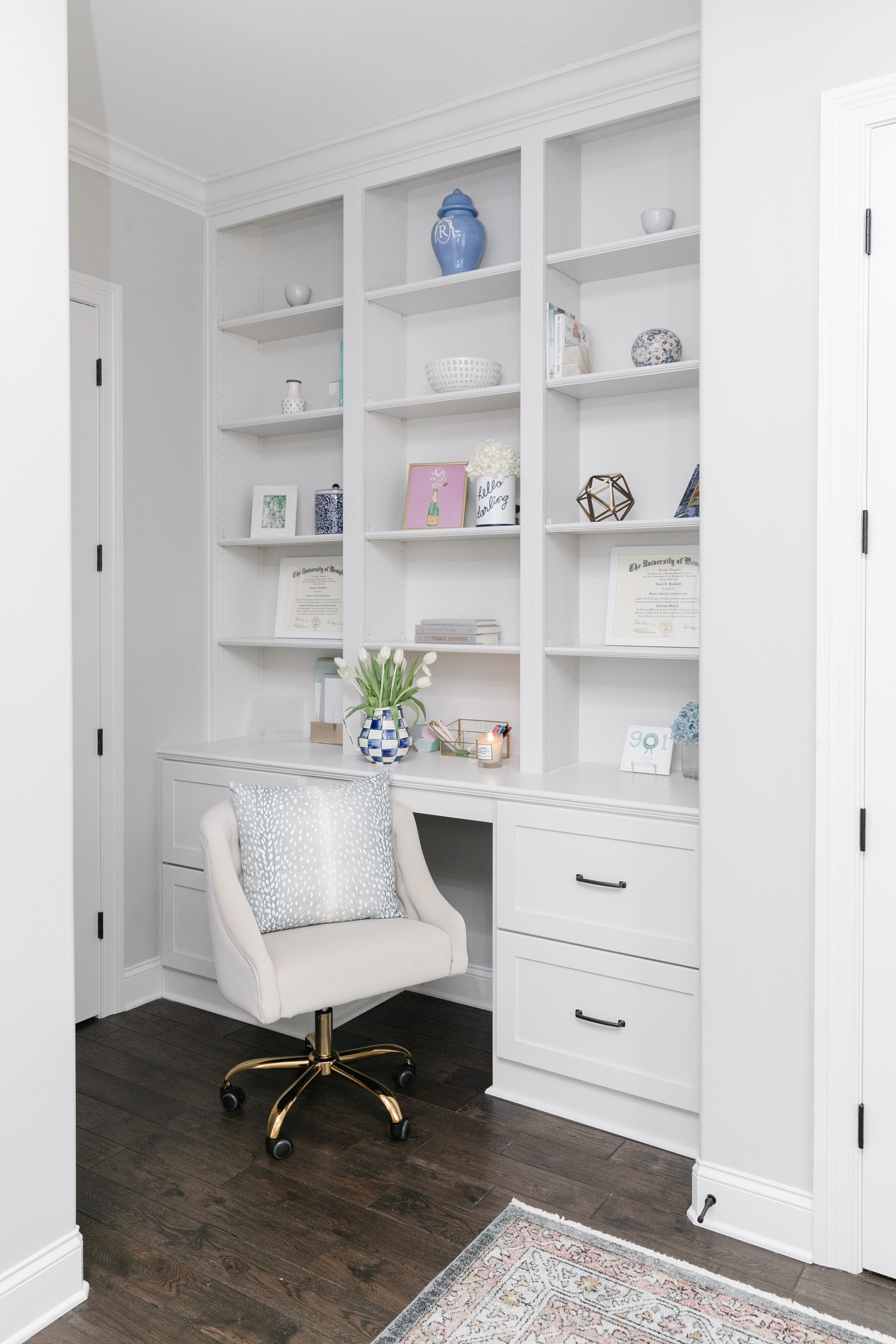 What do you think about your bookshelves? Do you have any tips for styling them? Which bookshelves are still left on your list?