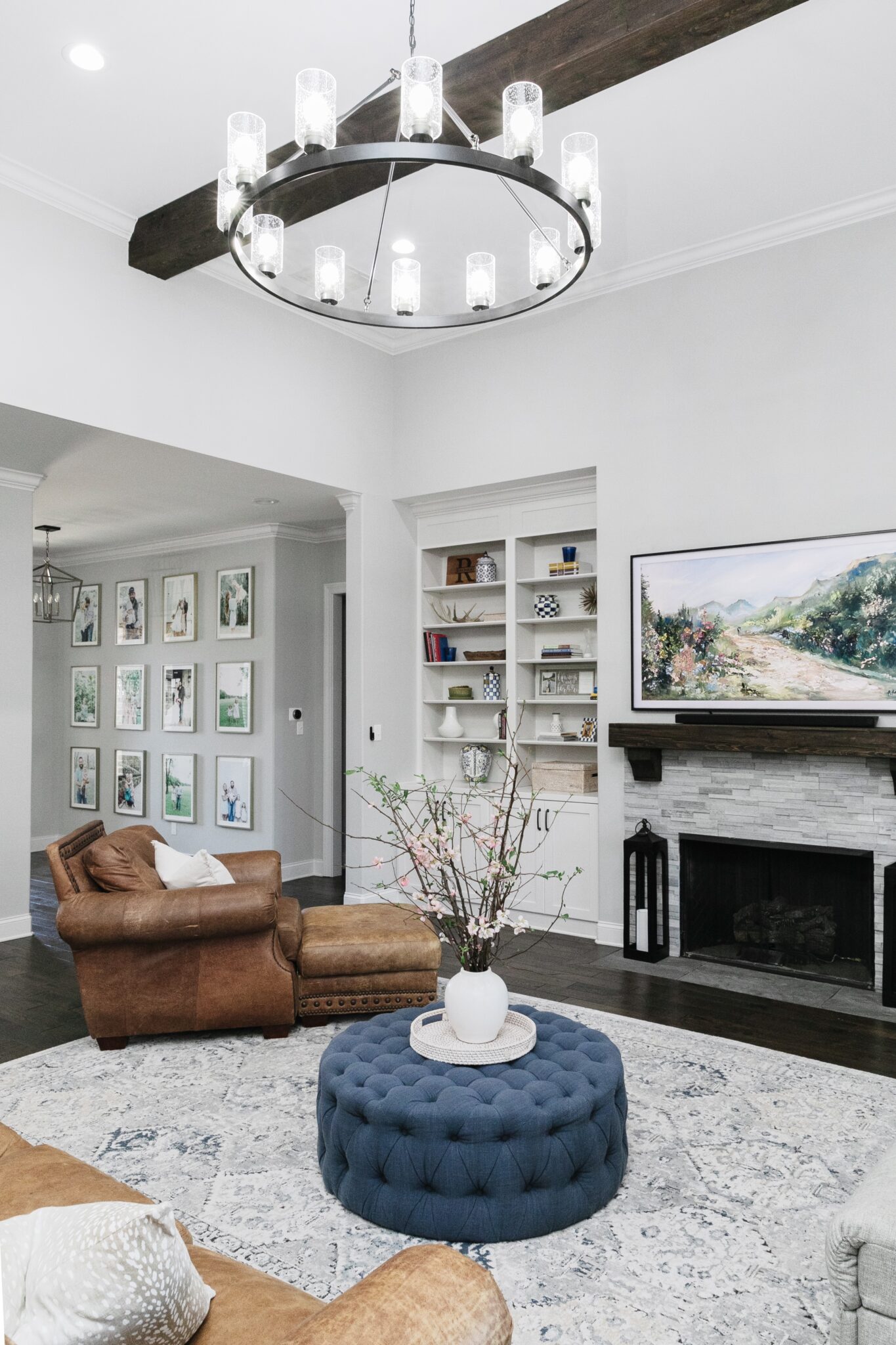 For the same price as our 82-inch TV we bought 2 years ago, we just bought the new Samsung Frame 75″ TV. If you have been debating on whether the Frame TV is worth it or not, I'm sharing my opinion today along with my favorite things about this TV.
Our tv just out of the blue stopped working a couple of weeks ago. We were having a party at our house, and then pop, our tv didn't work anymore. I had been wanting to have our tv, sounder, and subwoofer all remounted soon anyways. After this happened, I figured it was the right time to do all that…along with upgrading our tv itself. But first, look at this before picture of our previous tv in our living room!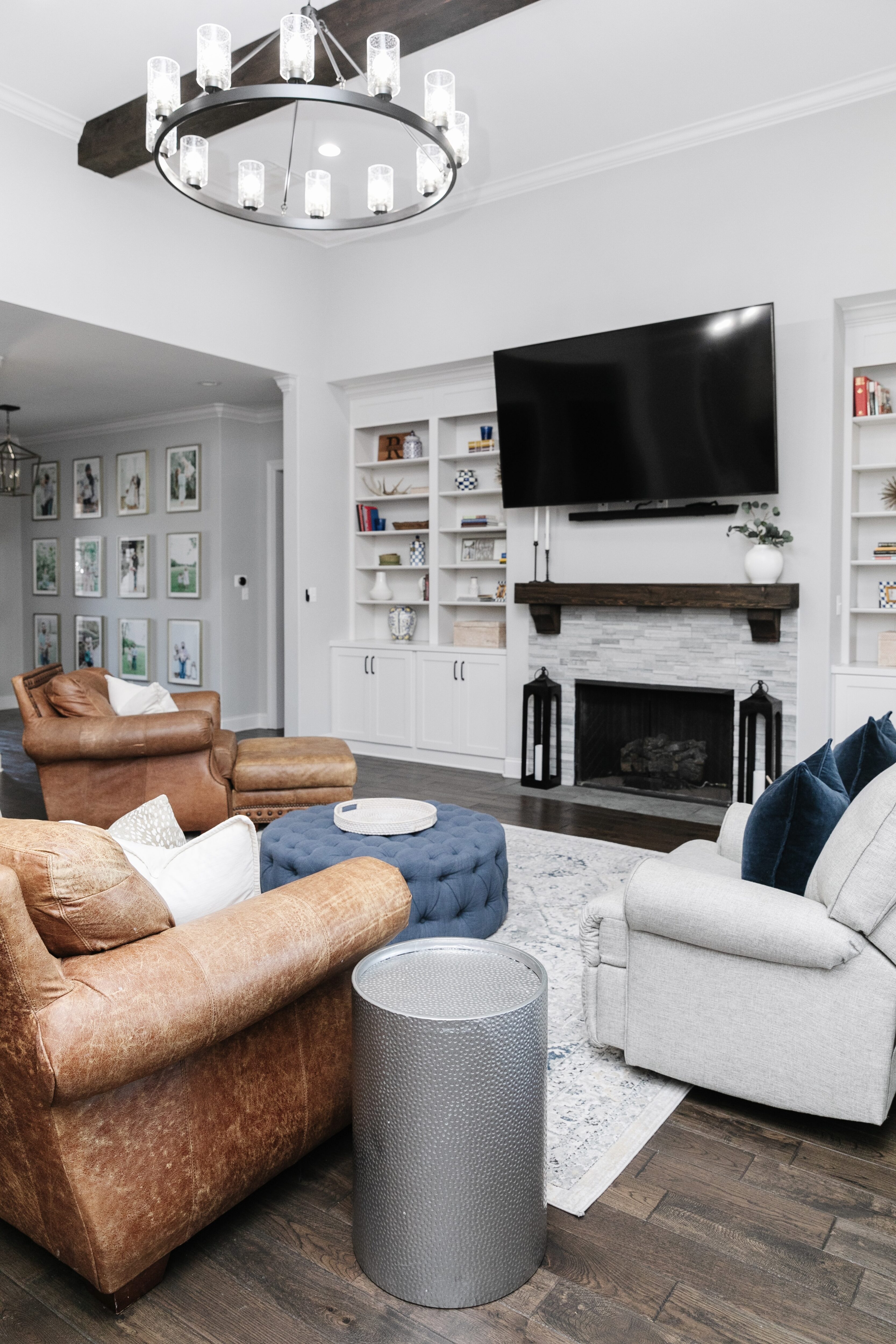 I had been debating on buying the Frame TV for a couple of years. It started getting really popular right after we bought our house a few hours ago, and I started hearing more and more about it. But I sure didn't want to buy it just based on everyone else buying it. I figured it was incredibly expensive and wouldn't live up to the hype. Then after looking into it, buying it, and using it for 2 weeks now, here are a few of my favorite details about it.
1.) It is flush to the wall. You can also put it on an art stand, or I love that you can also mount it right against the wall. There is no bulky box or cords behind the tv. There is just a separate small box that isn't attached to the back, so it's stored in our built-in cabinets beside the tv, completely out of eye's reach. It looks so much sleeker and cleaner. It is not only more appealing, it makes for a lighter tv and less space taken up by a big bulky tv that hangs off the wall or sits on a tv stand.
2.) It looks like a piece of artwork. You can buy your tv without the frame, as is, or you can buy one with a frame. They even sell thicker, upgraded frames that you can frame your tv in too. They quickly pop on, and they really elevate the look of your tv in your home. There are thousands of images you can choose from to add to your Samsung Frame TV, so the possibilities are endless!
3.) You even add your own photos to it. You can even add your own images to the tv to make it looks like a framed piece of art. How cool! Add your favorite landscape images or your family photos for a personal touch.
4.) It looks SO much better than a regular tv! No more big, bulky tvs and wires and boxes. And no more having to choose between a painting or a tv above your mantle. You can have both! And with so many different frames and colors available now, you really can customize your tv to look like a work of art. You don't have to sacrifice style anymore!
5.) The price of the tv right now is the lowest I've seen! The tv was $1,000 off. It was the same price of the regular tv we bought that was only 7 inches smaller. We decided that was worth it to give the Frame TV a try!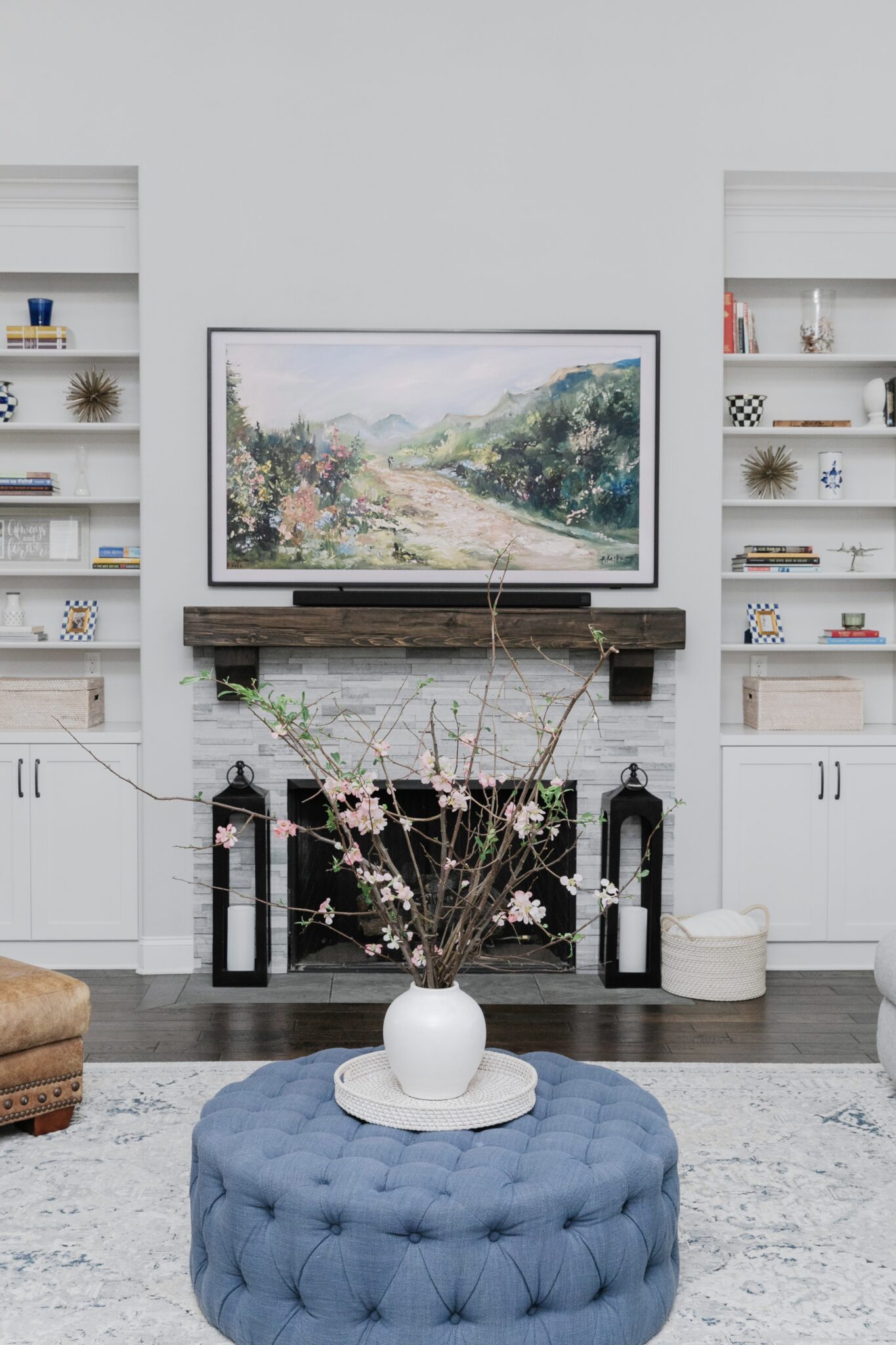 And the verdict?? Yes, it is 100% worth it in my opinion. The tv has a great picture, and wonderful sound (we use a sound bar too and love it!). It also looks SO good in our living room! I already want to change all the other TVs in my house too to a Frame TV. And for the price right now, it's about the same price as a regular quality tv. All of those reasons make it a big win in my book!