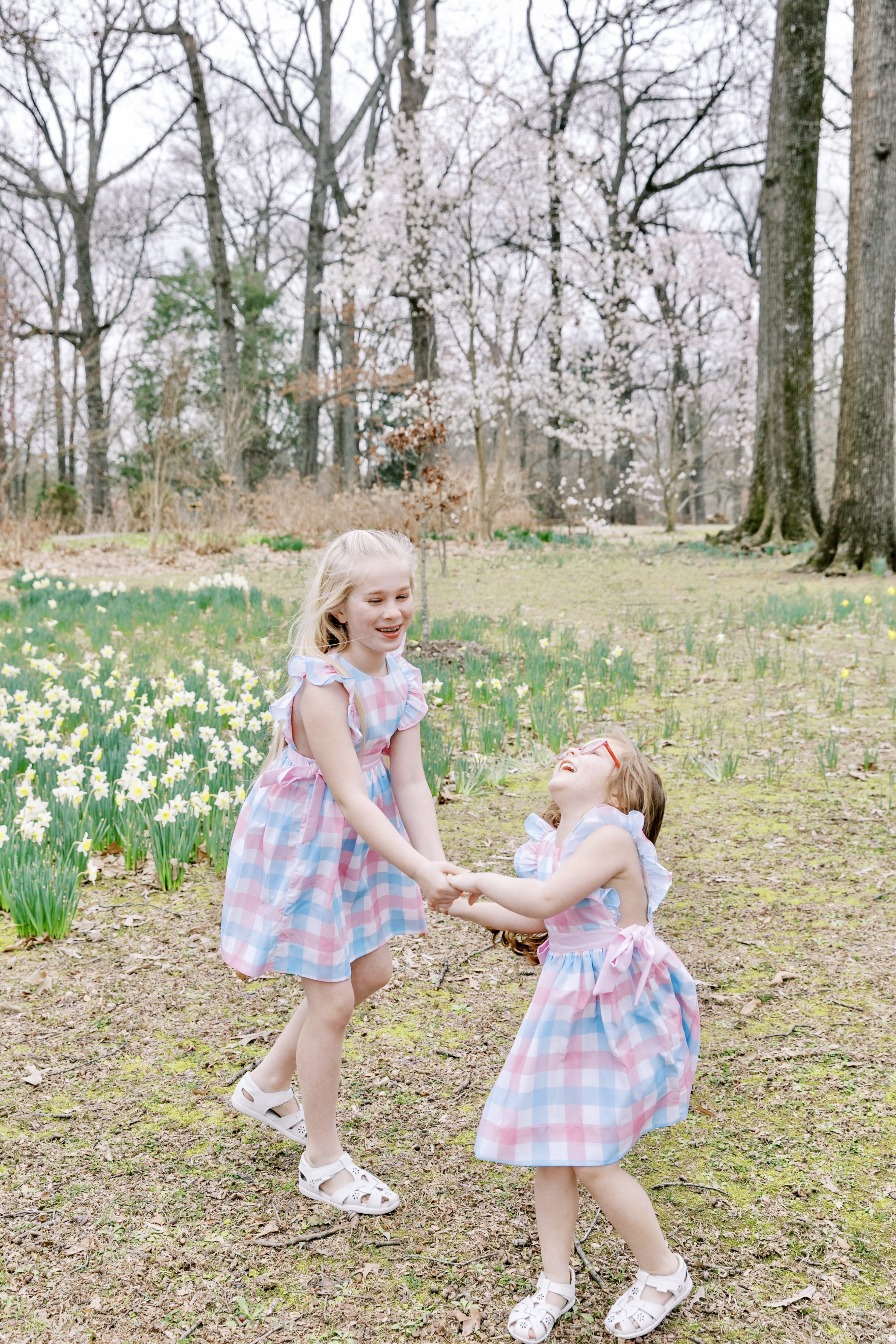 Shop the Post

We love getting dressed up for the holidays around here, and Cecil & Lou has been one of our favorites for years! They have adorable pieces for every holiday that fit all 3 of the kids. If the kids can coordinate, sign me up! We just got these matching Easter outfits that I love for the kids!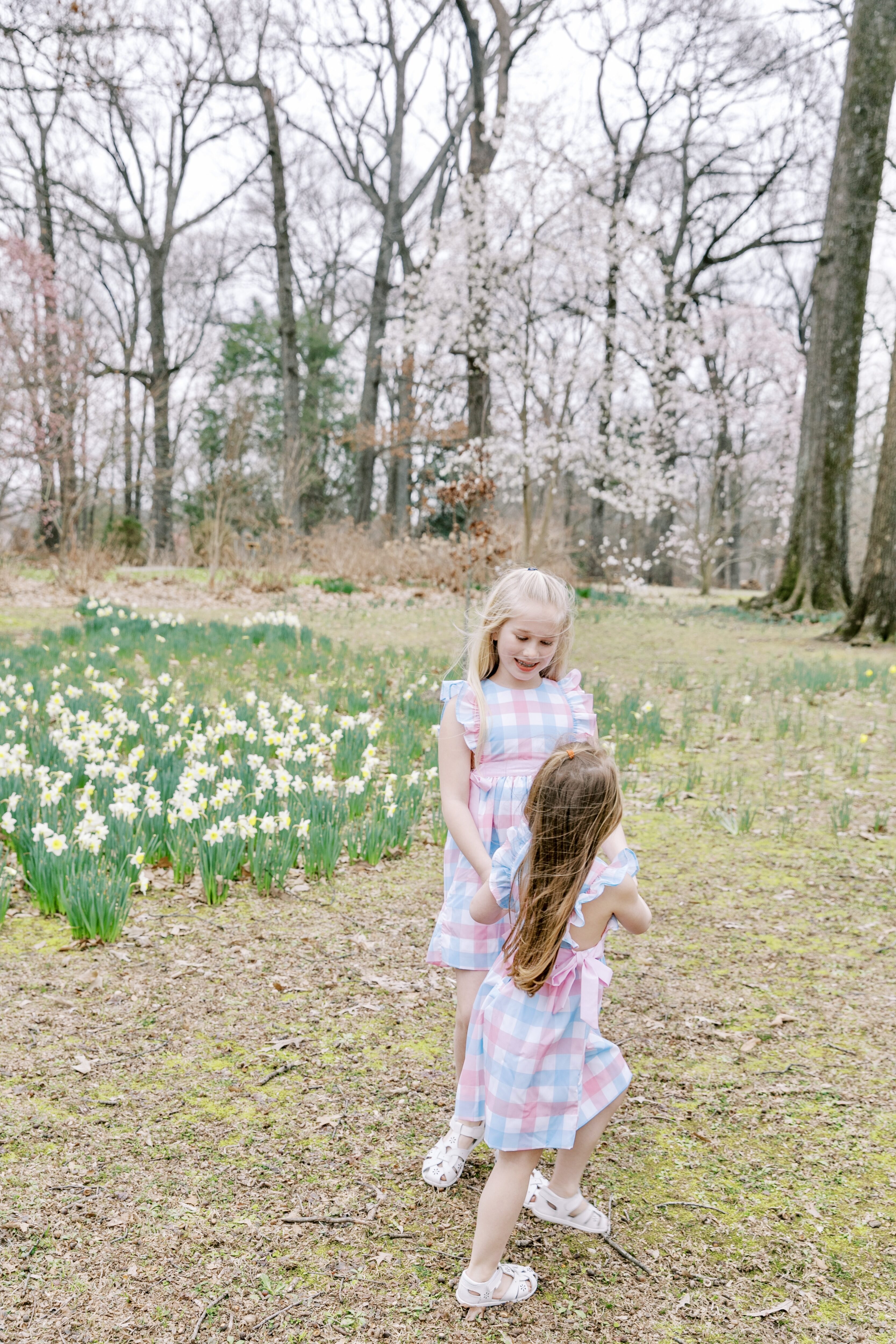 I fell in love with these pretty blue and pink gingham dresses for the girls. They do run a size small in my opinion, so size up. I got Amelia a 6, Leighton a 12, and I got Grayson a size 3T in these shorts and just to have some extra room to grow.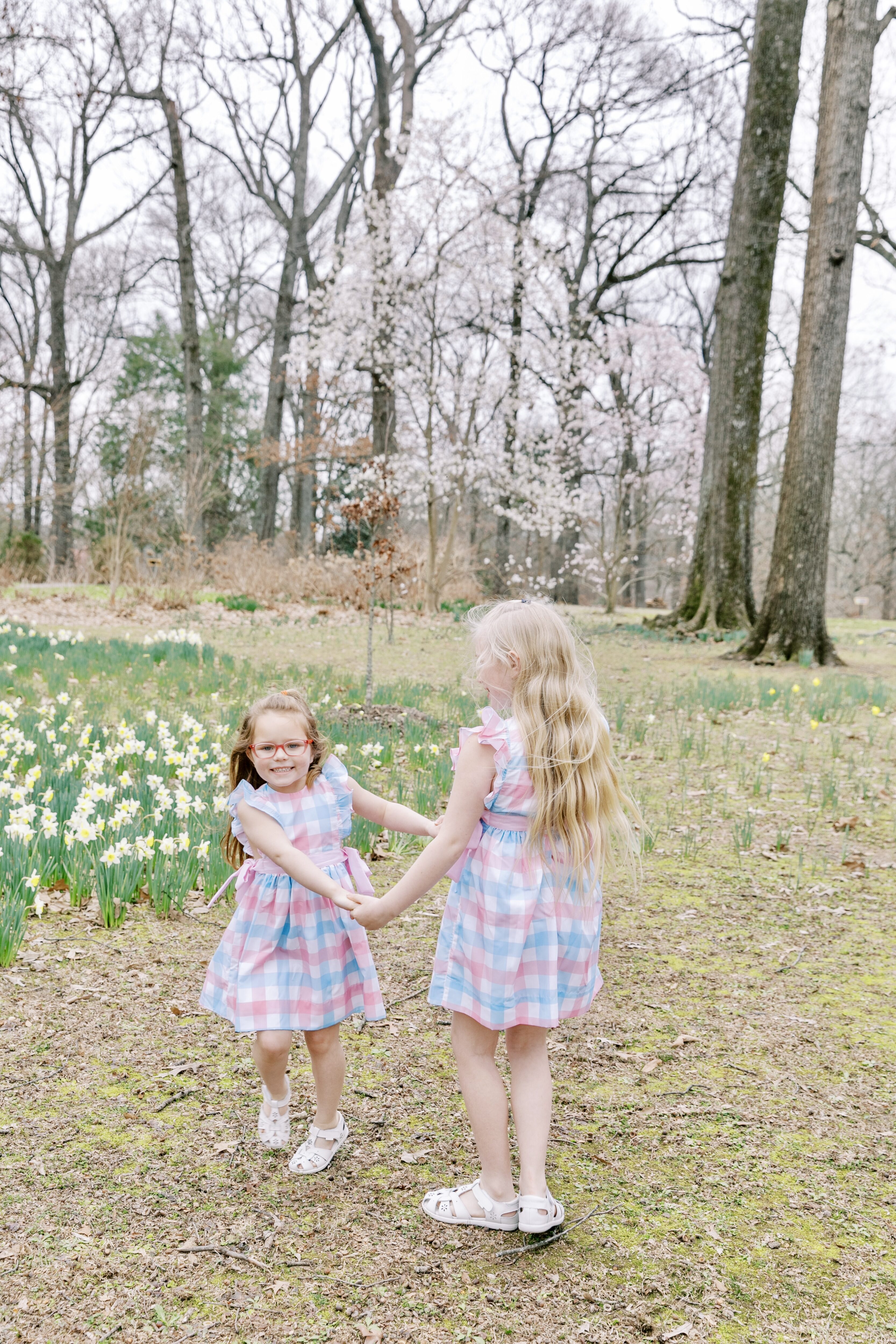 What I love so much about these outfits is that are perfectly pastel and festive for Easter. They can also wear them, again and again, all through spring and summer. The girls paired their pretty little gingham dresses with these Pediped shoes.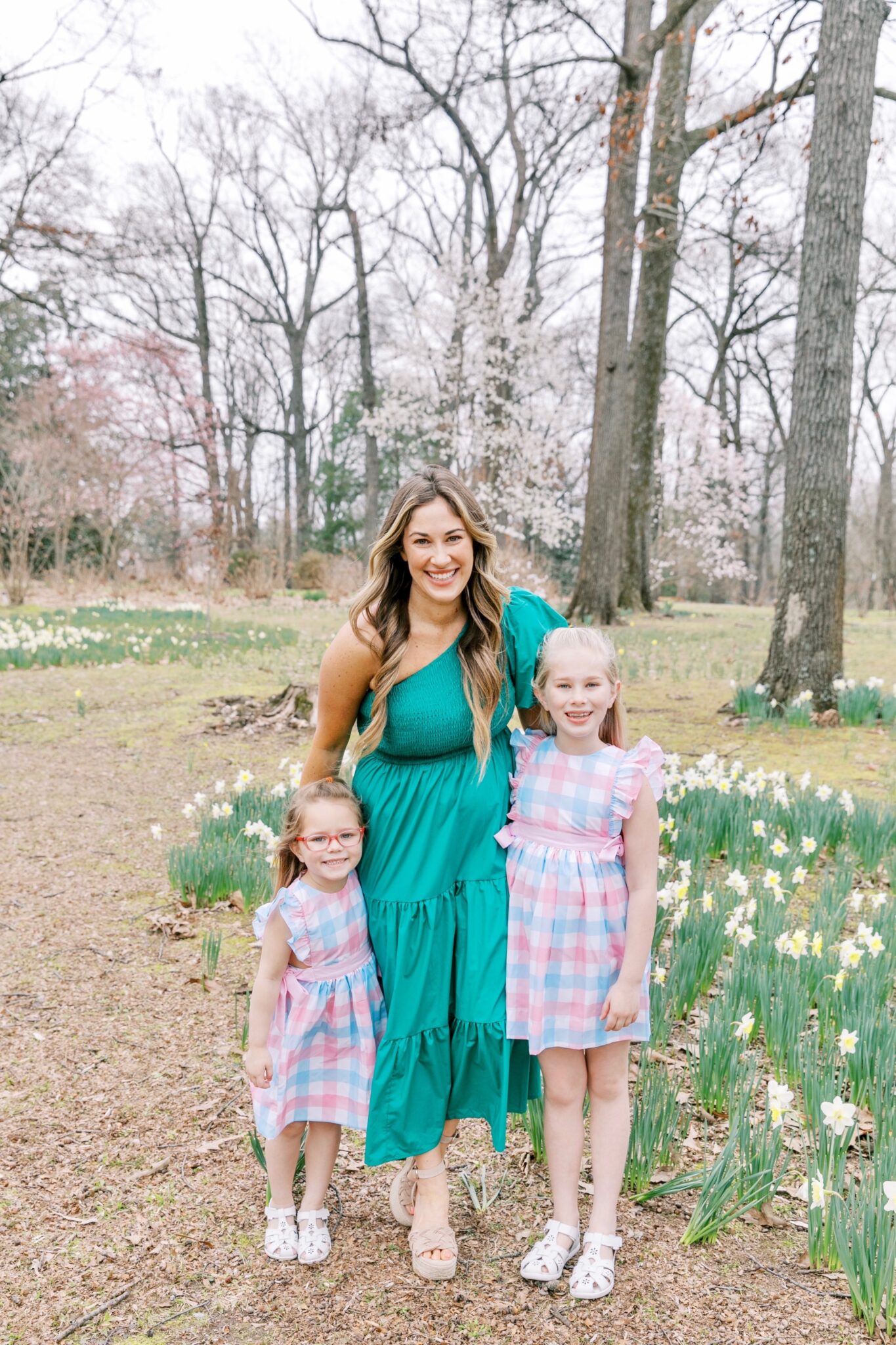 Every warm chance we get, these kids have been wearing these adorable little outfits! We recently took a little trip over to Memphis Botanic Garden to see all the pretty buttercup blooms. The girls couldn't help running around and playing outdoors in the pretty, warm weather!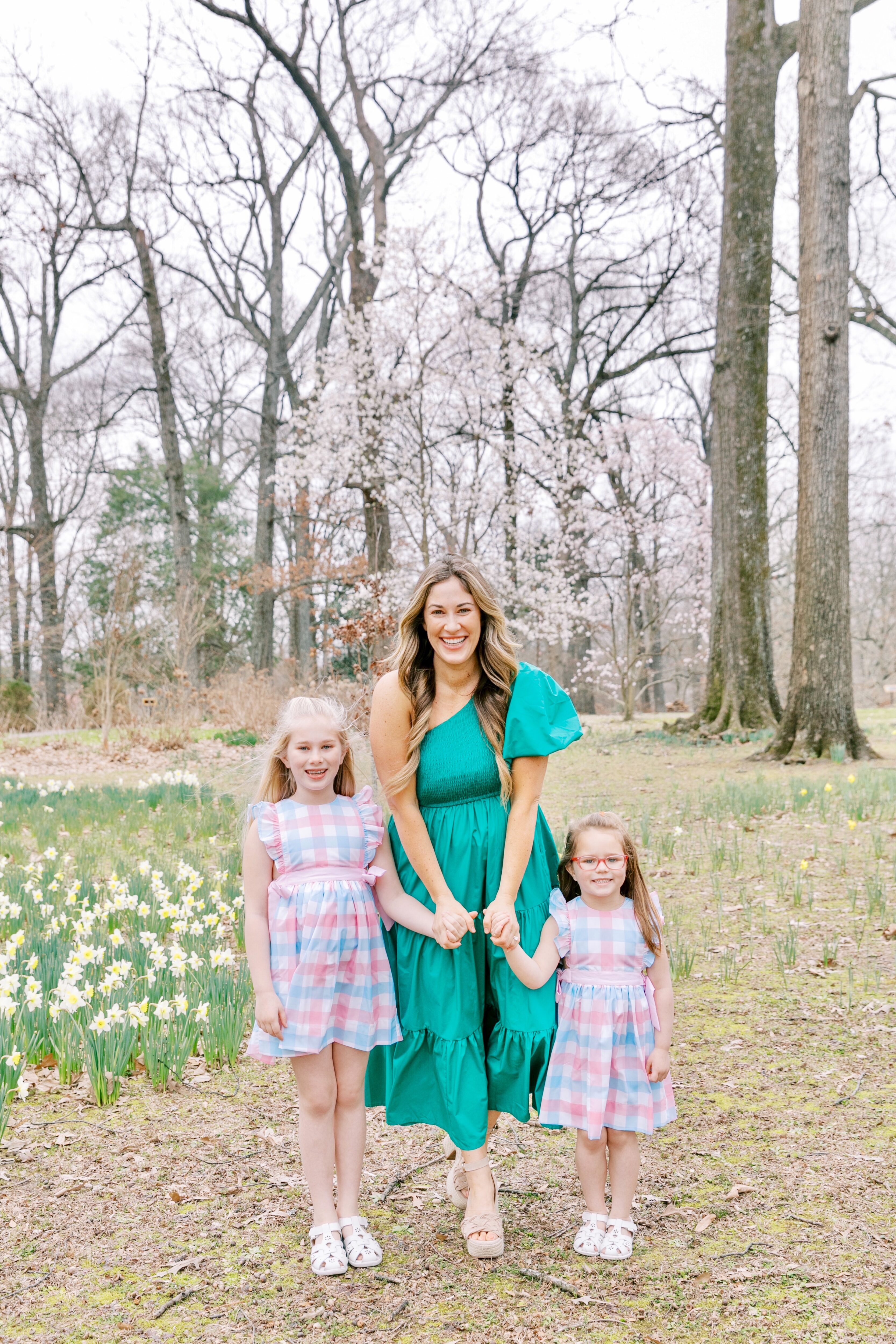 I decided not to match the kids. Instead, I decided to throw on a pretty green color that always looks so pretty on Easter. I love this dress, the style and the fit of it. It's so perfect for spring. I don't know about y'all, but I think Easter may be one of my favorite holidays for the kids' matching outfits. I just love a pretty pastel print! What will you be wearing for Easter?