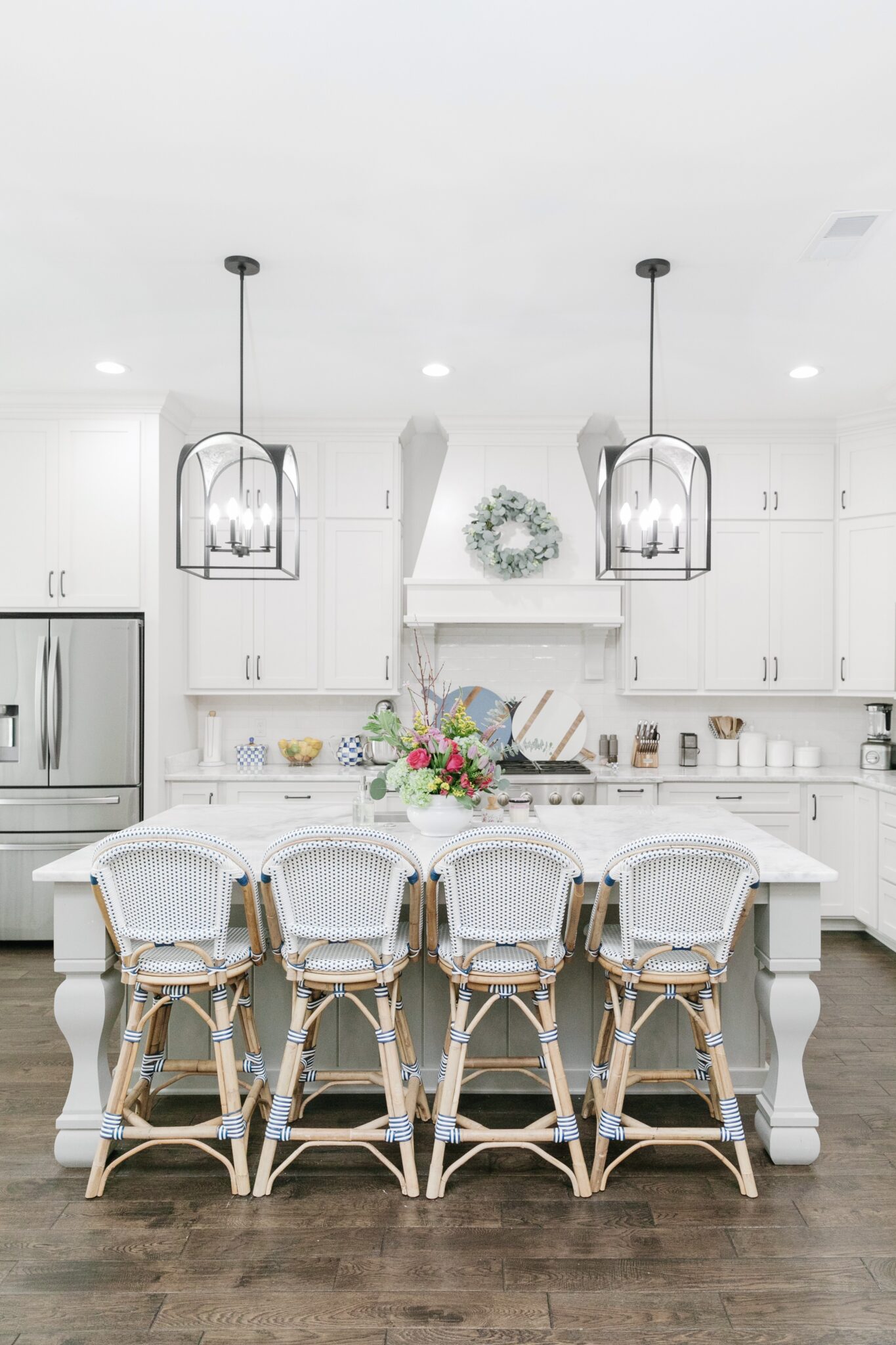 Shop the Look

We have recently made big changes throughout our main living area in the house with statement lighting. It has been really fun and exciting! When we first built our house, we knew that we wanted bright white daylight bulbs all throughout the house. But aside from that, we honestly had no idea what kind of lighting fixtures we wanted around the house.
We had to combine a lot of our items into 1 house, and we had yet to buy any new furniture together. We didn't really know what color scheme we wanted throughout the house, and we especially didn't know what color and style of light fixtures we wanted.
After living here for 3 years now, I think we finally have an idea of our "combined style" and what we want here. I'm excited to share a lot of our new lighting updates throughout the house with Hunter Fan and some of my best tips to make a statement with lighting in your home.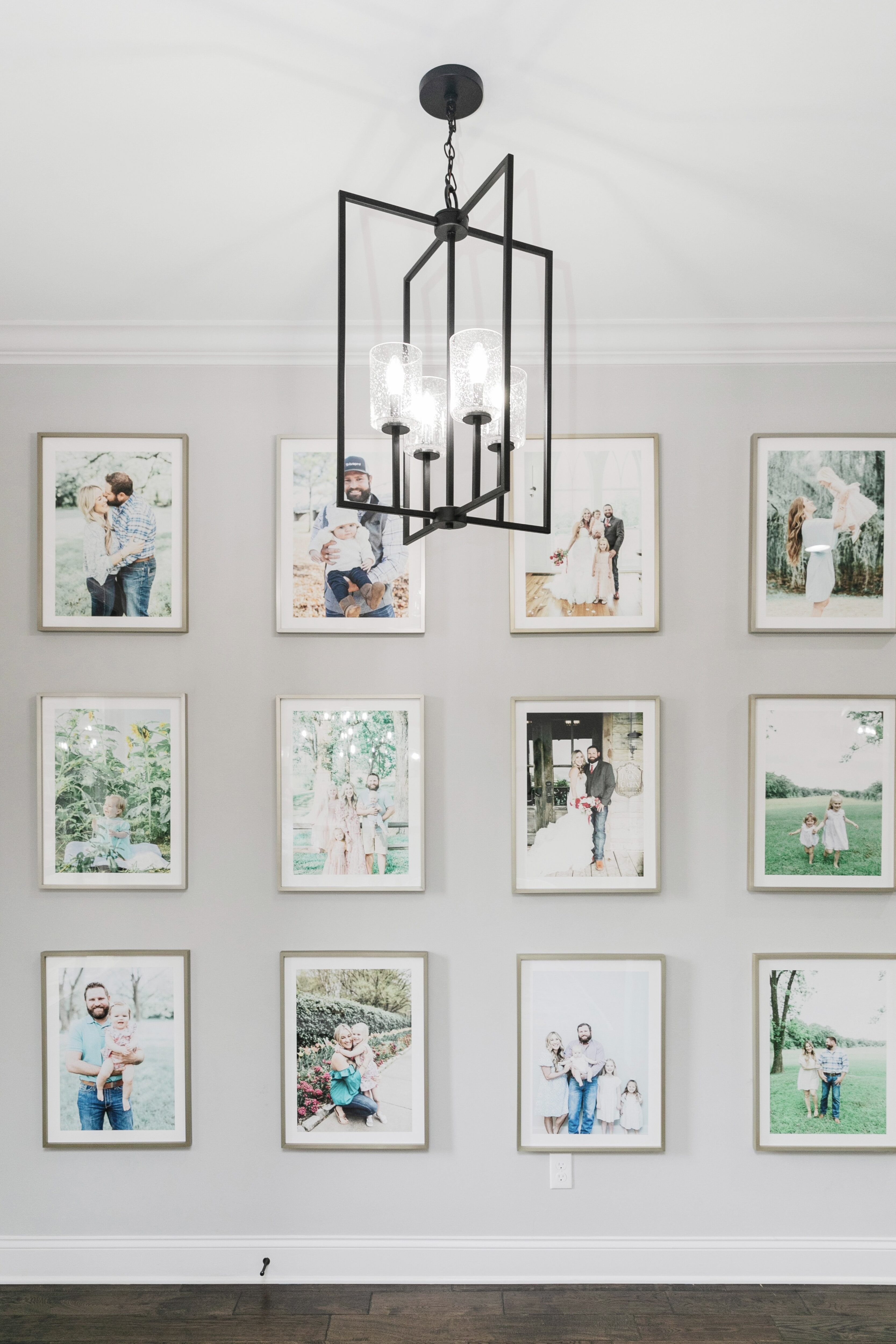 Best Tips for Statement Lighting
1.) Add complementary lighting that suits your house. What is the style of your home? Or what is your style? Keep that in mind when picking fixtures, and then pick fixtures that complement each other with the same finishes or style. They don't have to match by any means, but it does give your house a nice, uniform look when the lights all flow well together.
As much as I tried to make rustic work for us, it just really isn't my style. I felt like a lot of our fixtures were just a little too rustic, and I wanted some fixtures that had a much more elegant look in our house. When we decorate and have people over, I want it to blend in seamlessly in our home and just elevate our home, but I felt like it just wasn't. But not anymore!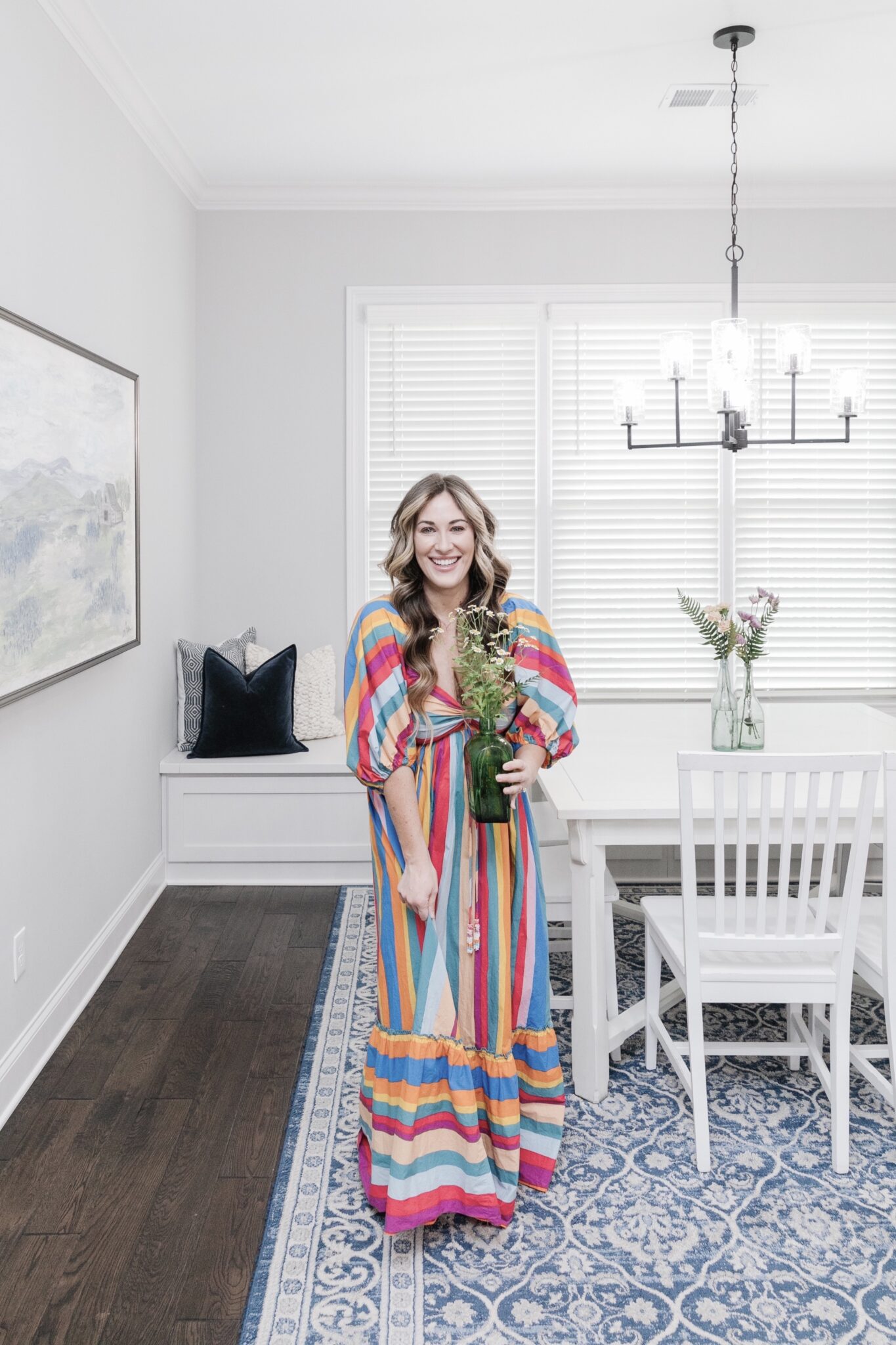 2.) Go bold with finishes and large fixtures. Our large living room chandelier is 44 inches, and we knew it would make a statement with its large size. We have 13-foot ceilings in the living room, and that room is open to several other rooms in the house too. So we knew we needed something big. And I think our gorgeous new chandelier definitely does just that!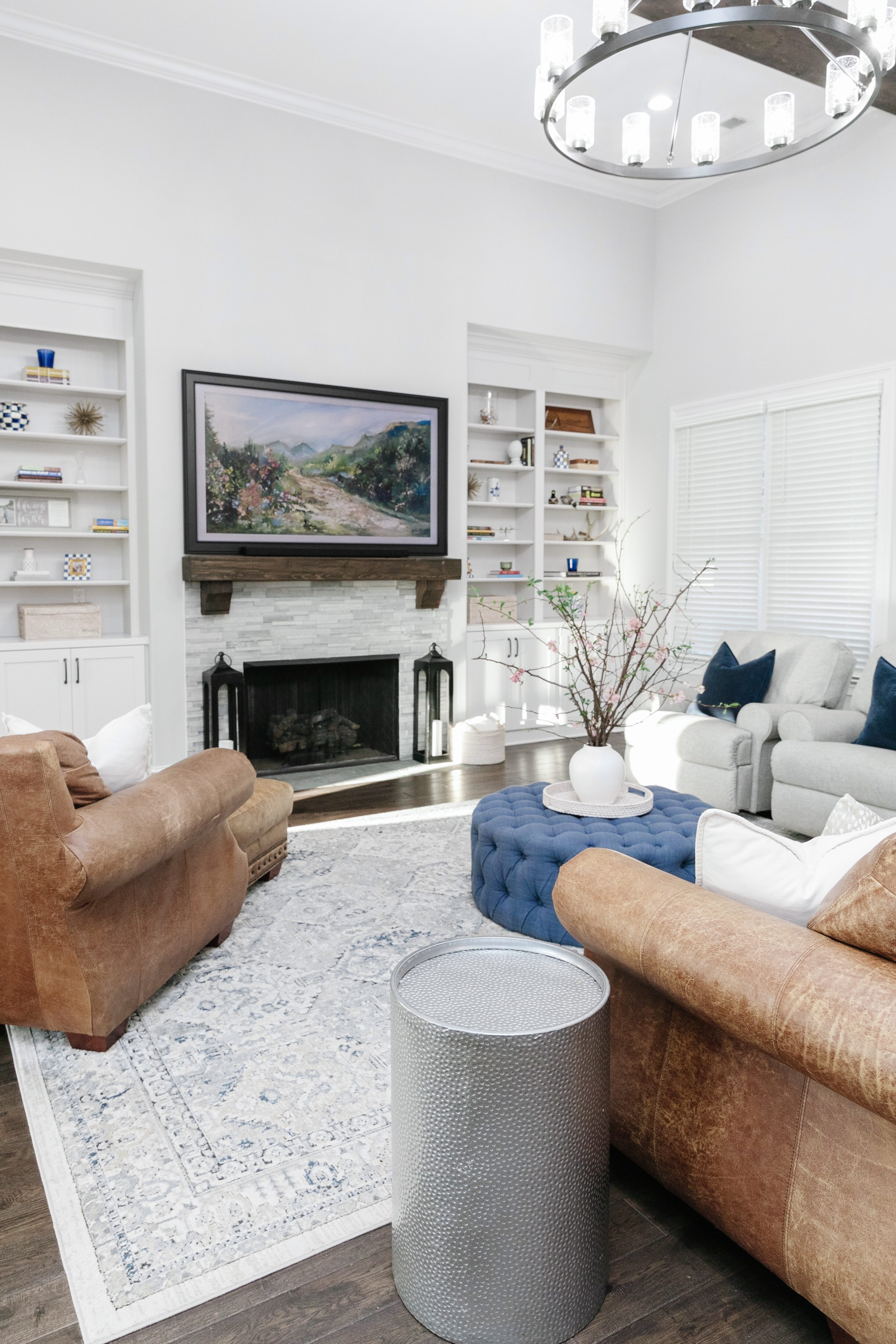 3.) Mix darks and lights. We have dark hardwood floors, but we have white built-ins and light French grey-colored walls. With our mixture of lights up top and darks down the bottom, we opted for dark bronze and black natural iron light fixtures to mix in more darks with lights. I think it adds a little moodiness to the areas and makes an elegant, upscale statement.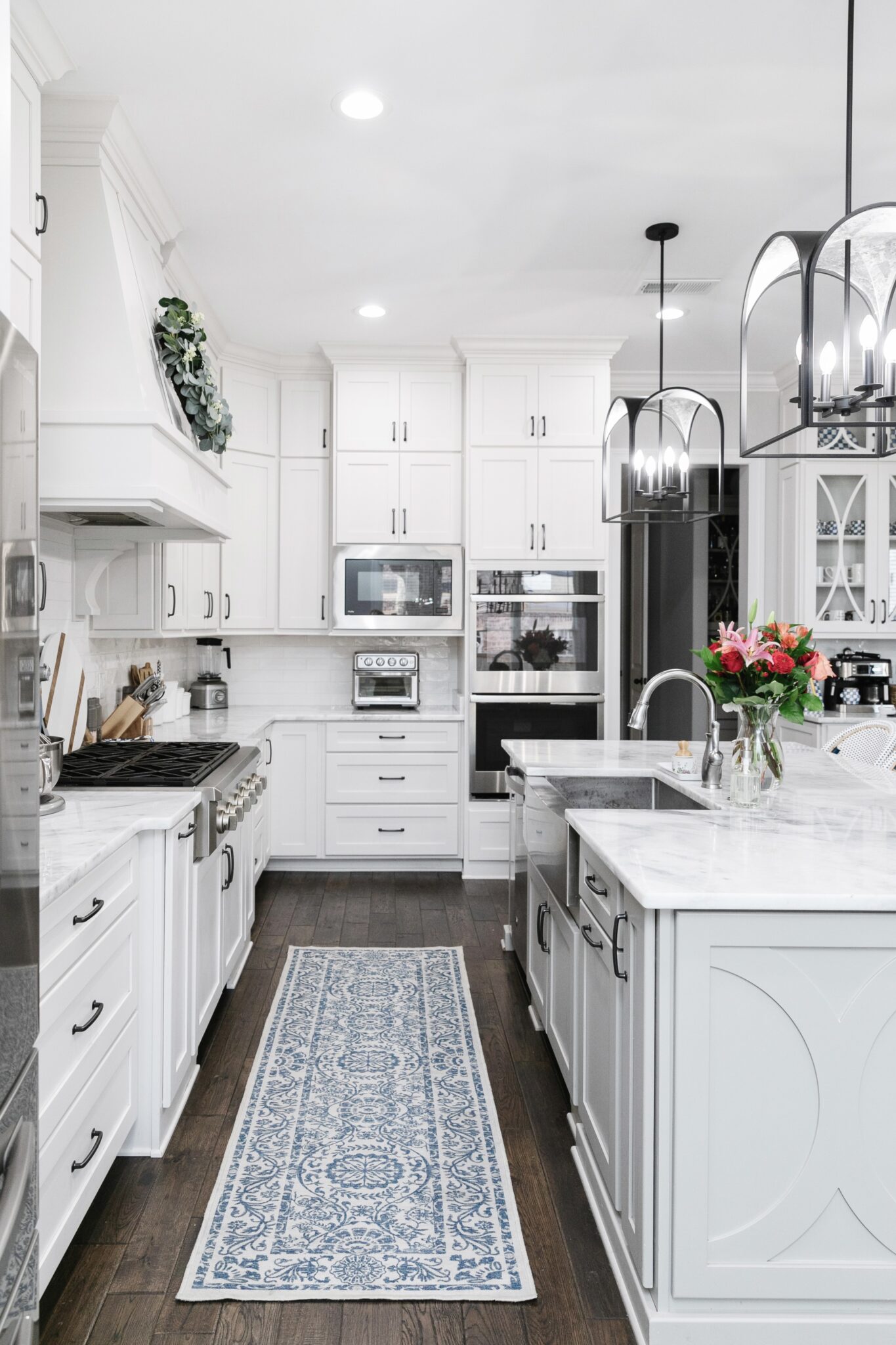 4.) Add lighting to accentuate specific areas like art lights or under cabinet lighting. We just ordered some art lights and are waiting for those to come in, but I cannot wait! We also have under-cabinet lighting in our kitchens and love them. They are perfect to add just the right amount of lighting, and they're also great at nighttime.
5.) Swap out your bulbs for daylight bulbs. This made such a big difference! They put the wrong lights in our house when we built them, so we finally saved up after 3 years and had all 70 lights throughout our house replaced with the correct lights…the 5000k daylight lights. They are bright white and look so clean and bright! No more yellow, orange dim lit lighting throughout the house and in small closets and bathrooms. These lights make all the difference!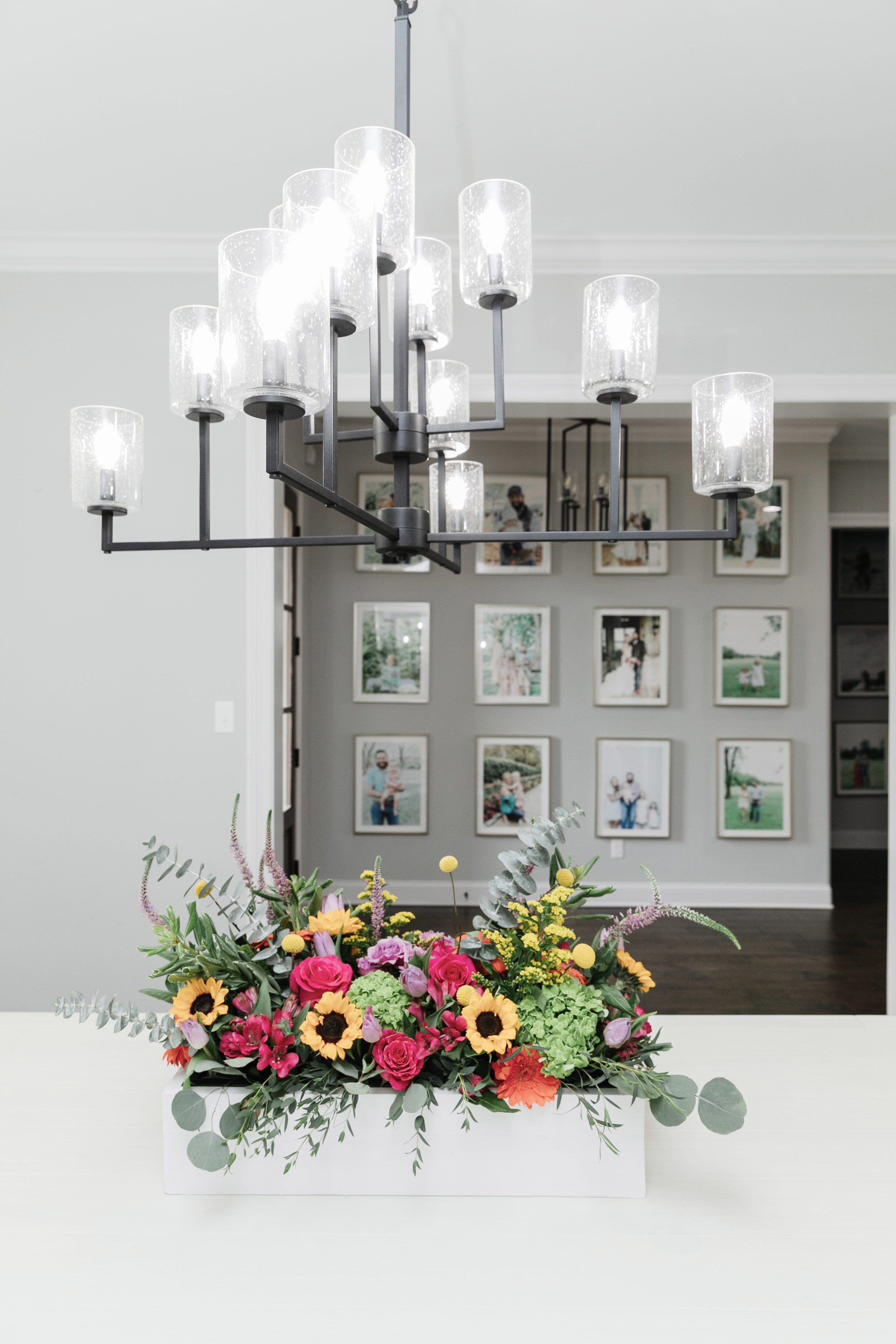 The good news about all these changes is they can be done gradually over time as you save up. You can easily find new fixtures for $100. I also sold all our old fixtures, so which helped with the budget for new light fixtures. I'm happy with how it all turned out and think it really makes such a nice statement in the house. What do you think? What are some of your favorite statement lighting fixtures?