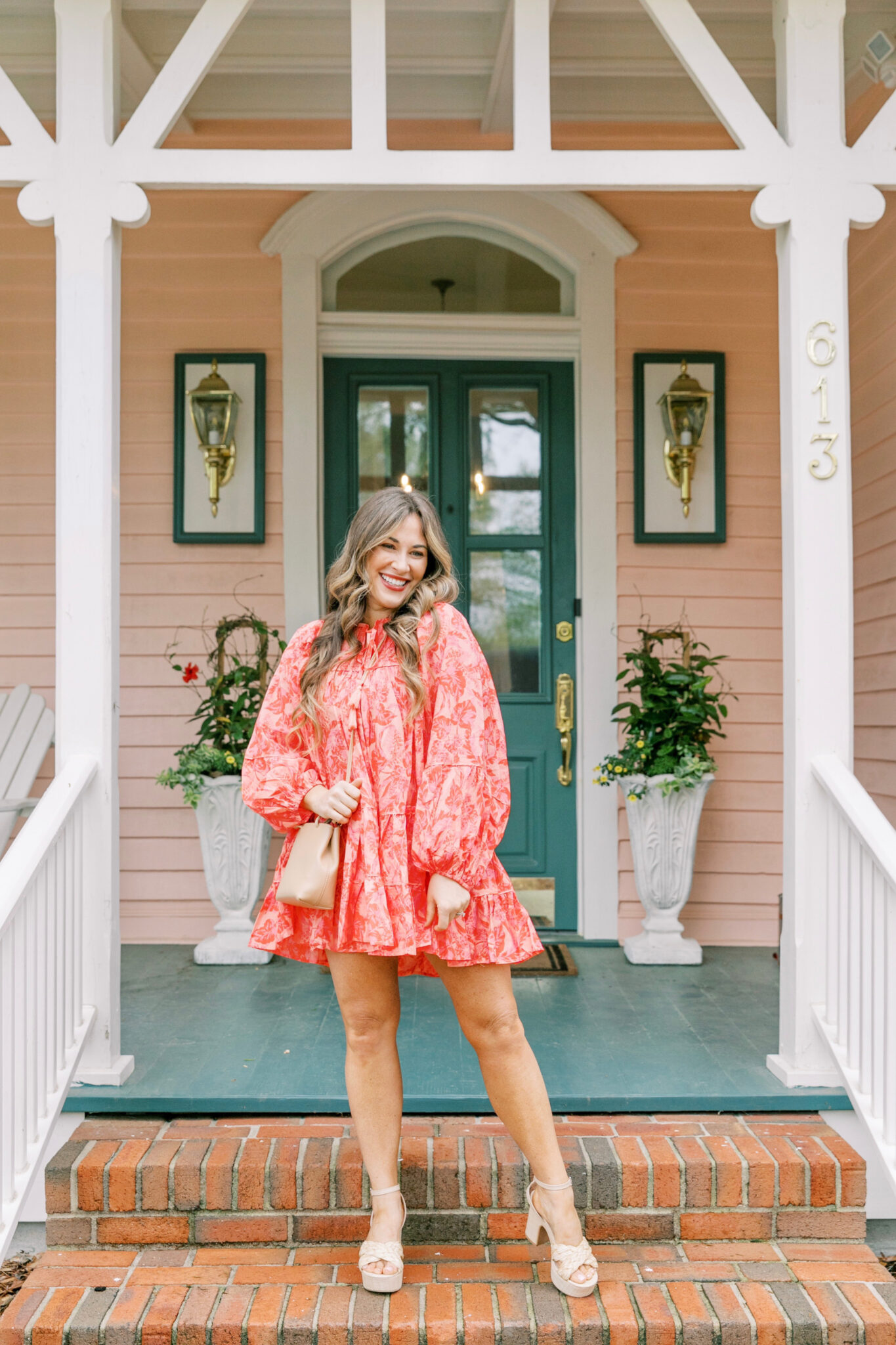 Shopp the Pink Dress

This pink dress y'all…it is the perfect dress! It is lightweight, and flowy, has long sleeves, is the perfect length, and is the prettiest shade of pink with a floral print. Dress it up with heels and dress it down with sneakers. It is super versatile! It also travels well since it's so lightweight. Just throw your steamer in your bag, steam it, and then go!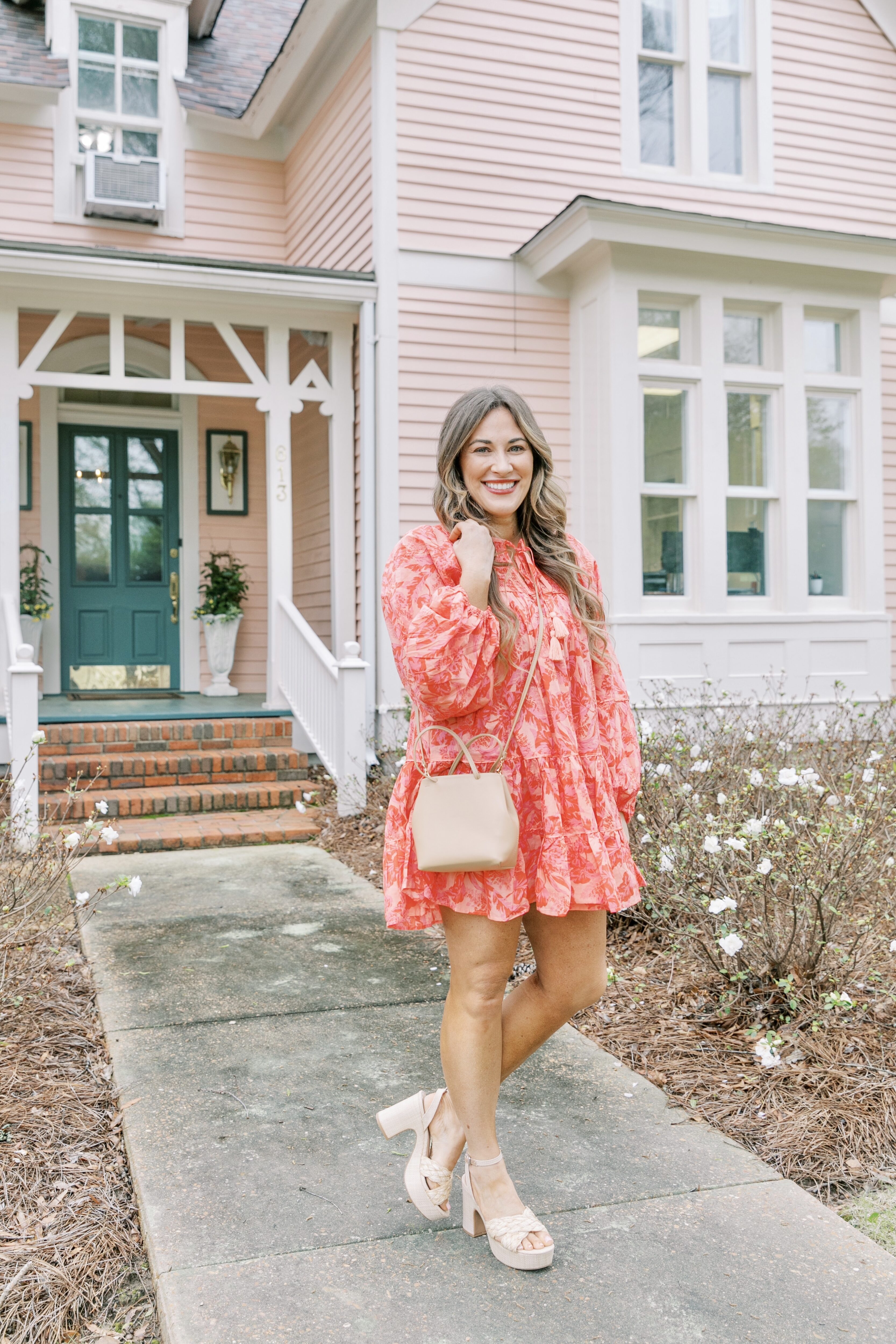 I have been wearing this dress nonstop since getting it. I first wore it when I was in Oxford, Mississippi a couple of weeks ago. It was perfect for those cooler mornings and nights. I just threw it on over my favorite bodysuit and I was out the door! Every season I feel like there is always that 1 favorite dress I wear so much, and this one is it!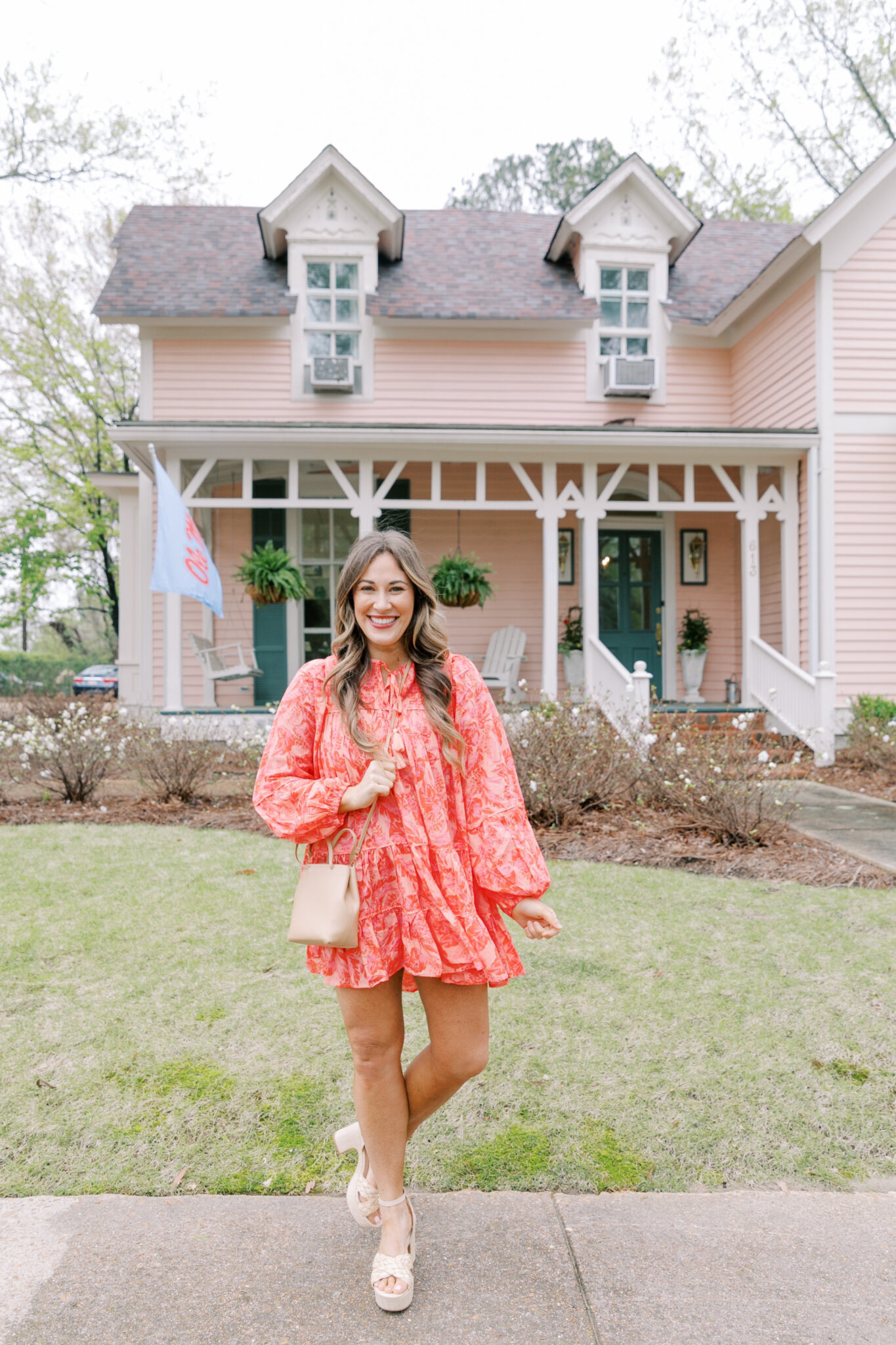 I have got a special deal for everyone right now. Use code VIP10 to save 10% on any purchase at Social Threads right now. That is where I got this pretty dress from! They have so many great new arrivals right now, and they have me ready to start stocking up on summer pieces too! = ) What is your favorite go-to dress right now?