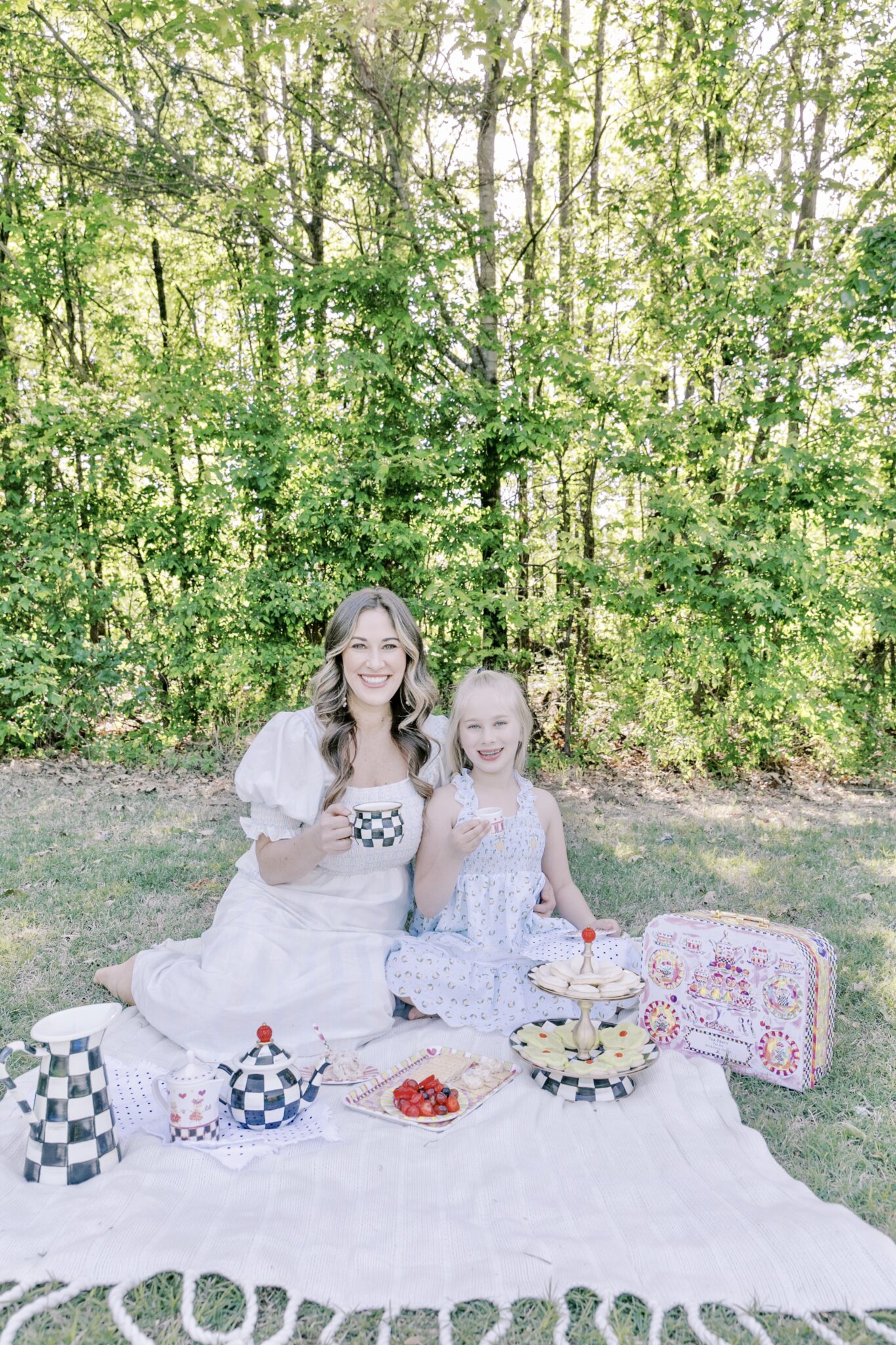 Shop the Post

I have been wanting to have a little tea party with Leighton for so long! When I was little, I still remember when my best friend had a tea party and invited me. It is one of my favorite memories as a child! I feel like the kids are just growing up too quickly, so I decided to plan a little impromptu tea party recently with Leighton after school.
She has done so well in school, getting all A's in everything, so I decided it was time to reward her by treating her to a special afternoon. It was just she and I for the afternoon. We got all dressed up, we ate, and we played and had such a fun afternoon. No matter what age you are, you are never too old for a fun tea party! Keep reading because I am sharing my best tips for throwing a mom and daughter tea party yourself.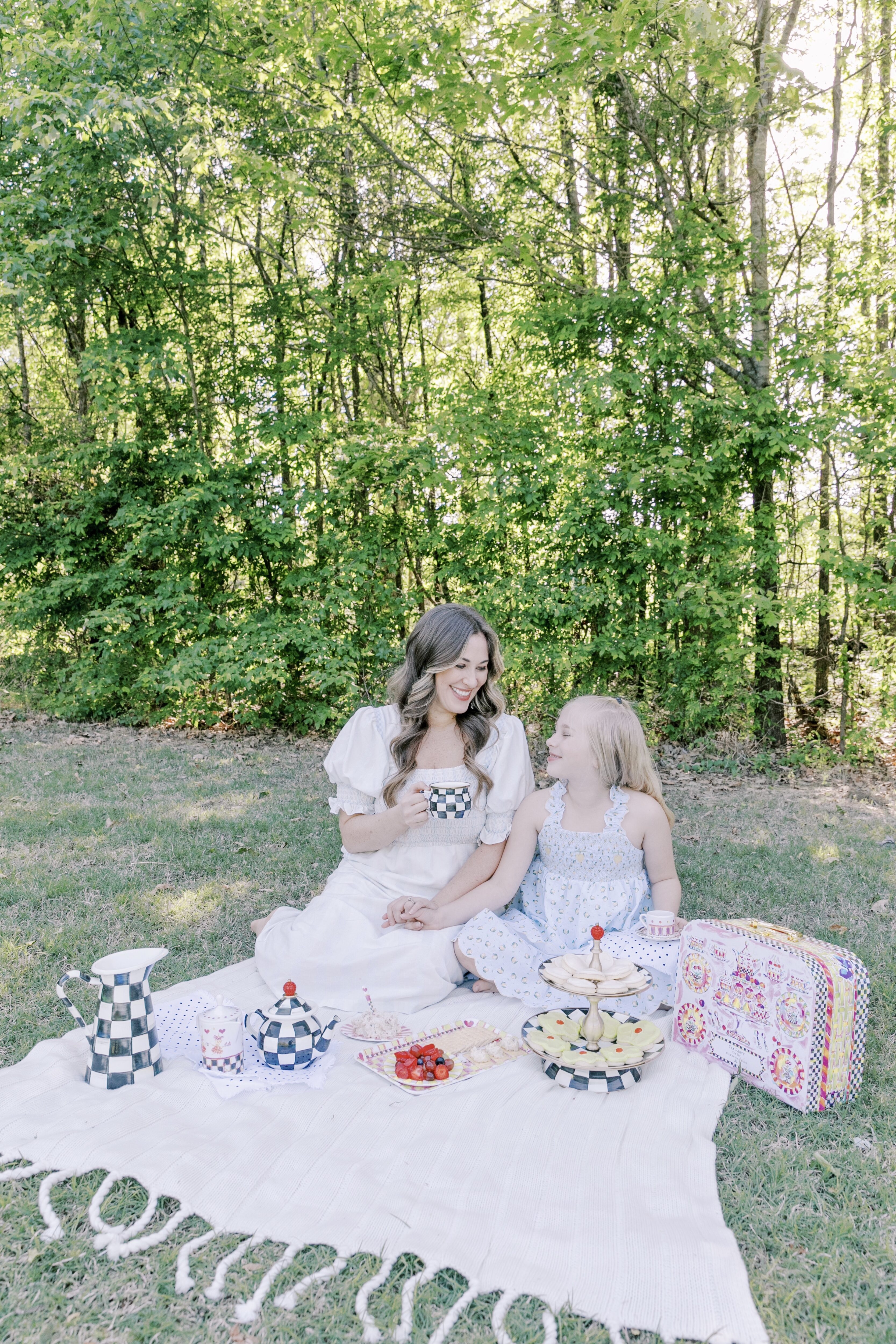 How to Throw a Mom and Daughter Tea Party
1.) Pick a date for your tea party, and don't forget to check the weather! I surprised Leighton by taking her recently one afternoon at School. She was SO excited!!
2.) Pick a great spot for your tea party. It can be indoors or out, but with no rain in the forecast and a beauty 70-degree day, I planned to have our picnic at one of our favorite parks, Hinton Park.
3.) Don't forget some decorations. Since our picnic was outside, we used the beautiful backdrop of the trees and flowers, but if we were having it indoors, I would definitely bring a vase of flowers for a fun little touch.
4.) Plan your menu with easy finger foods. And don't forget the sweets too! We picked our favorites from Chicken Salad Chick, chicken salad and crackers, broccoli salad, fruit and cookies.
5.) Don't forget to pack your blanket for the tea party. Piling up comfy pillows is a great idea too. Just make sure that you choose ones that can be washed easily afterwards.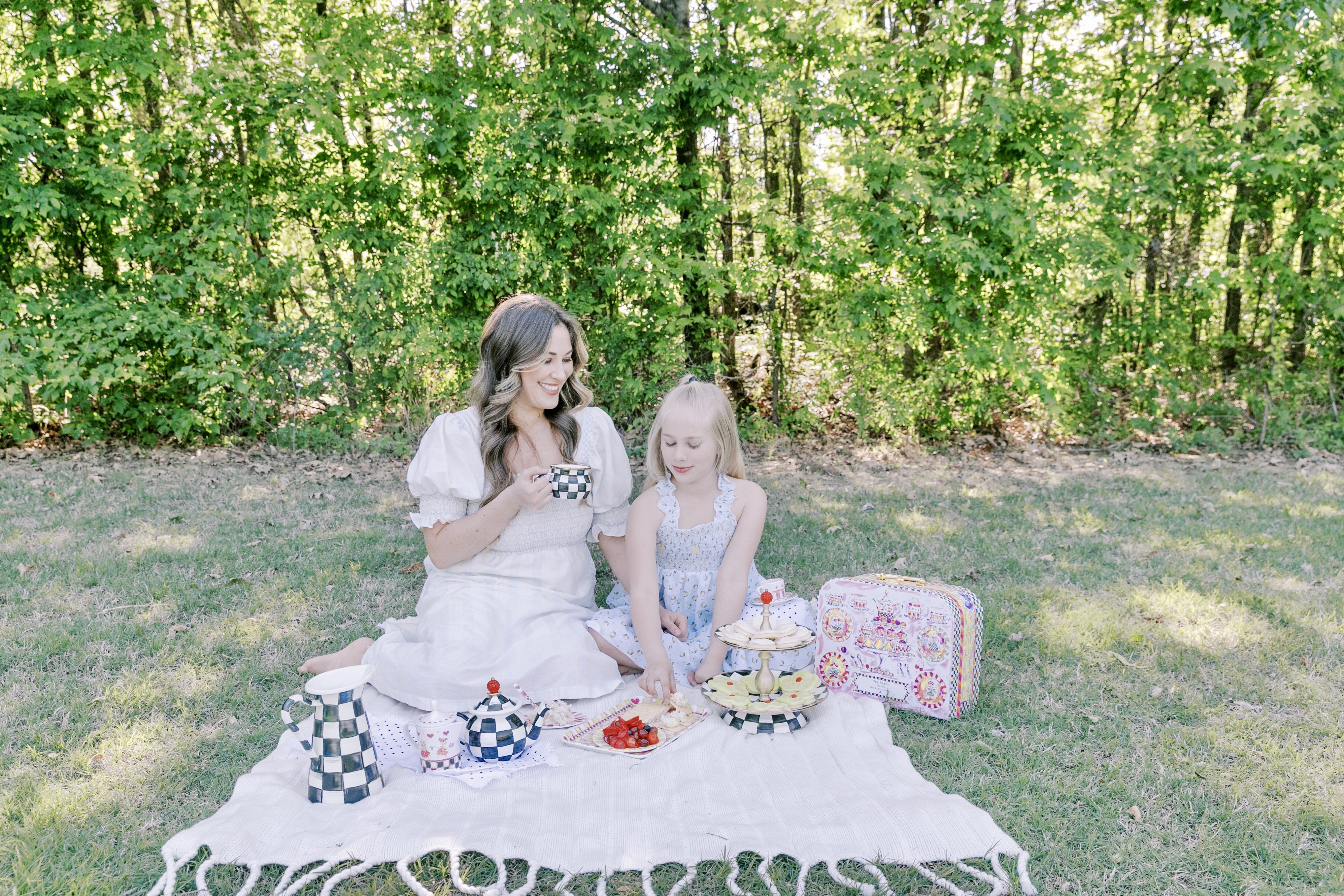 6.) Pack your favorite tea set. I packed this adorable kids tea party set and this tea set from Mackenzie Childs.
7.) Don't forget to pack more silverware and napkins than you think you will need. Wipes are great too. A trash bag to throw trash away after you are done is a great idea too.
8.) Bring the tea and your other favorite drinks. We brought tea, lemonade, and water so we had plenty of options. We also brought fruit that we could top our tea or lemonade with. I picked it all up at Chicken Salad Chick, and it was so yummy!
9.) Depending on your daughter(s) age, being some toys to keep their attention. If they're younger, bringing some dolls or stuffed animals to take part in the tea party too would be fun. = ) It's hard to keep a child's attention for too long. So after eating, some toys, books, or a place to run around and play together is great.
10.) Don't forget to dress up for your tea party! We wore the prettiest dresses from Dondolo, and they were lightweight and perfect to dress up for our little afternoon party.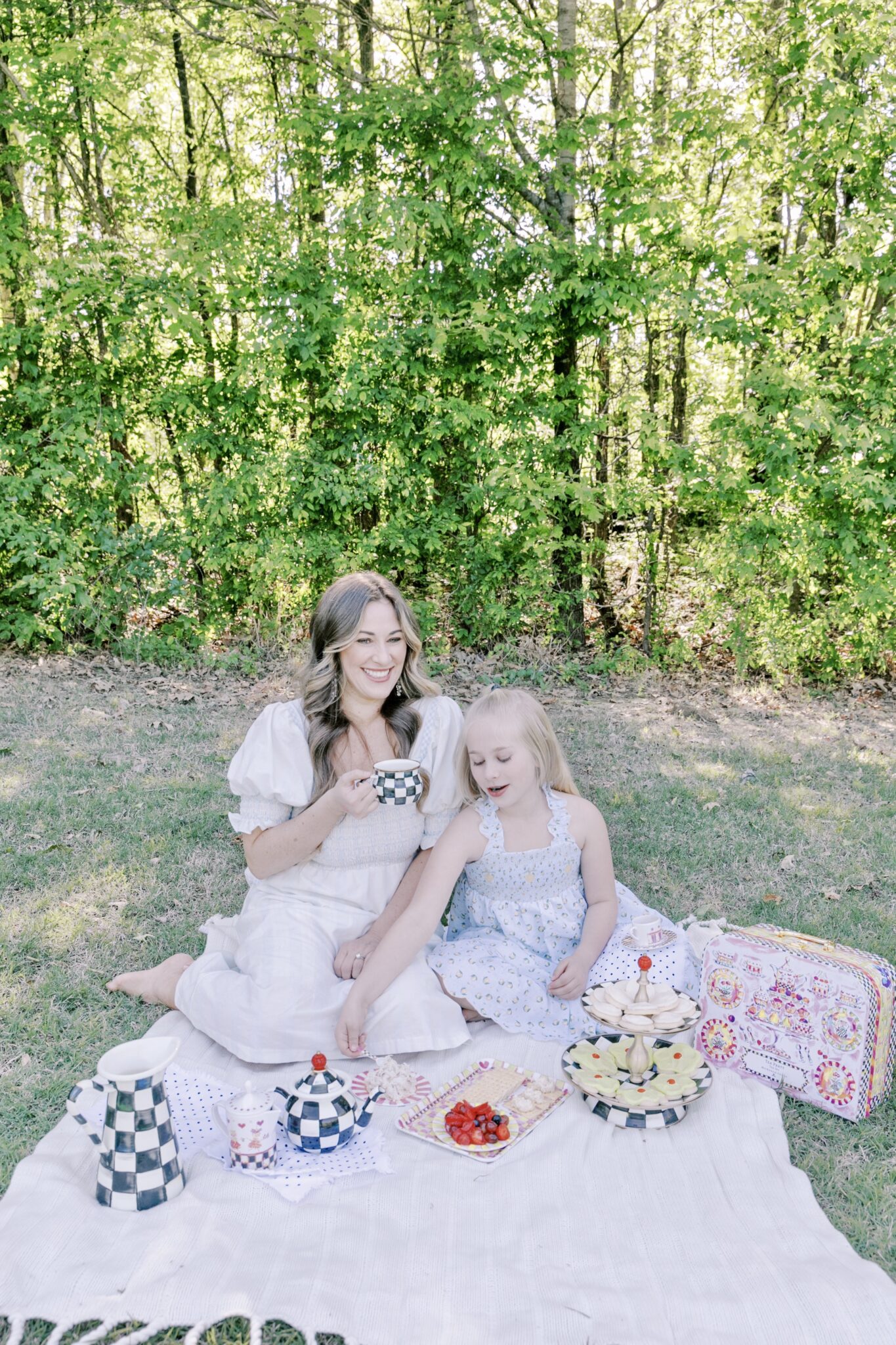 Have you had a tea party before? If so, what was yours like? It would be a wonderful idea for a birthday party too.