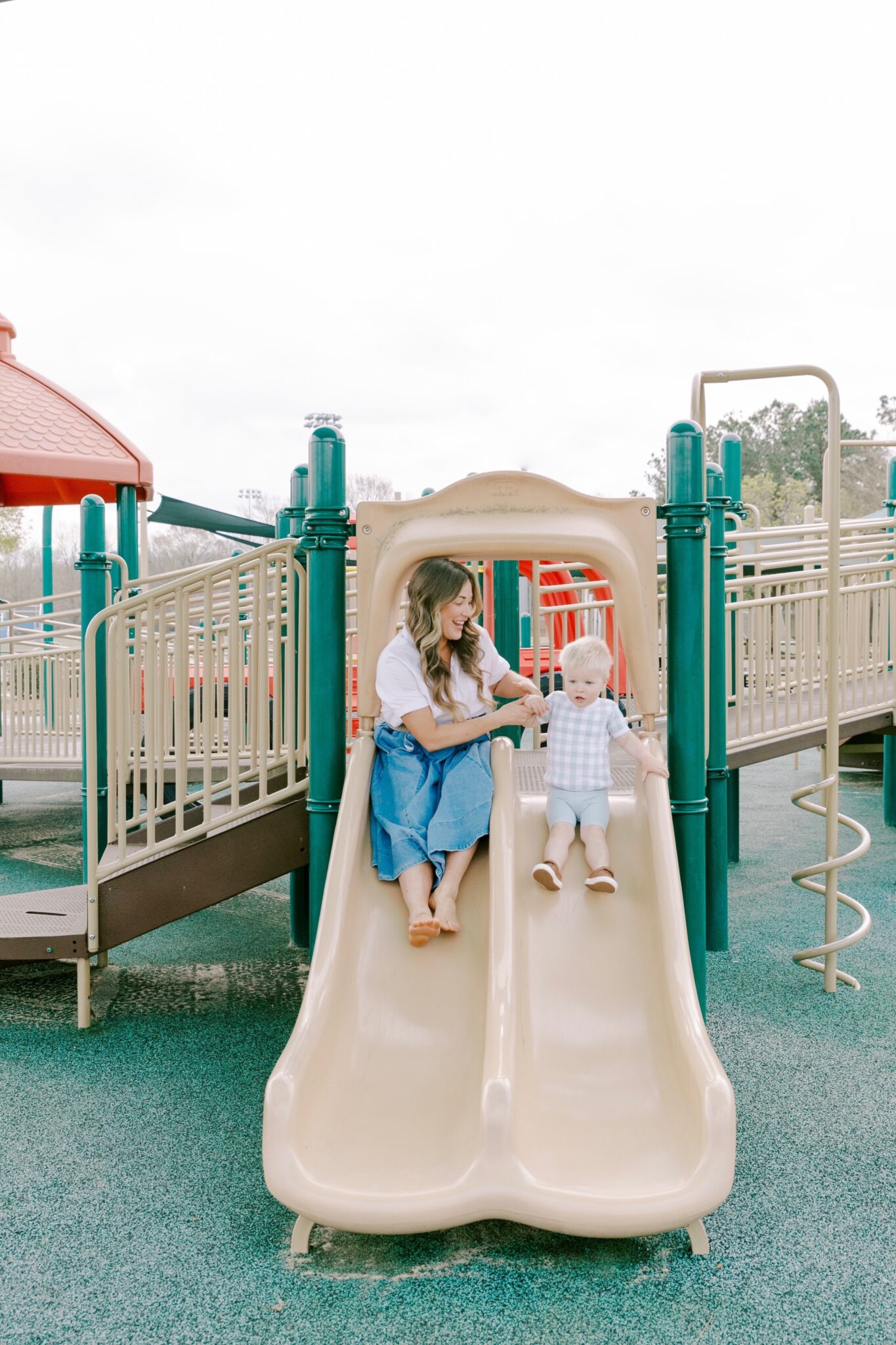 Shop the Look

Can y'all believe that you could have just kept all your denim skirts from the early 2000's and saved them to wear in 2023?! Who would have known?! Denim skirts are back and super popular this year. Pair them with dressed-up button-downs, tees, sneakers, or anything in between. Denim is always a good choice.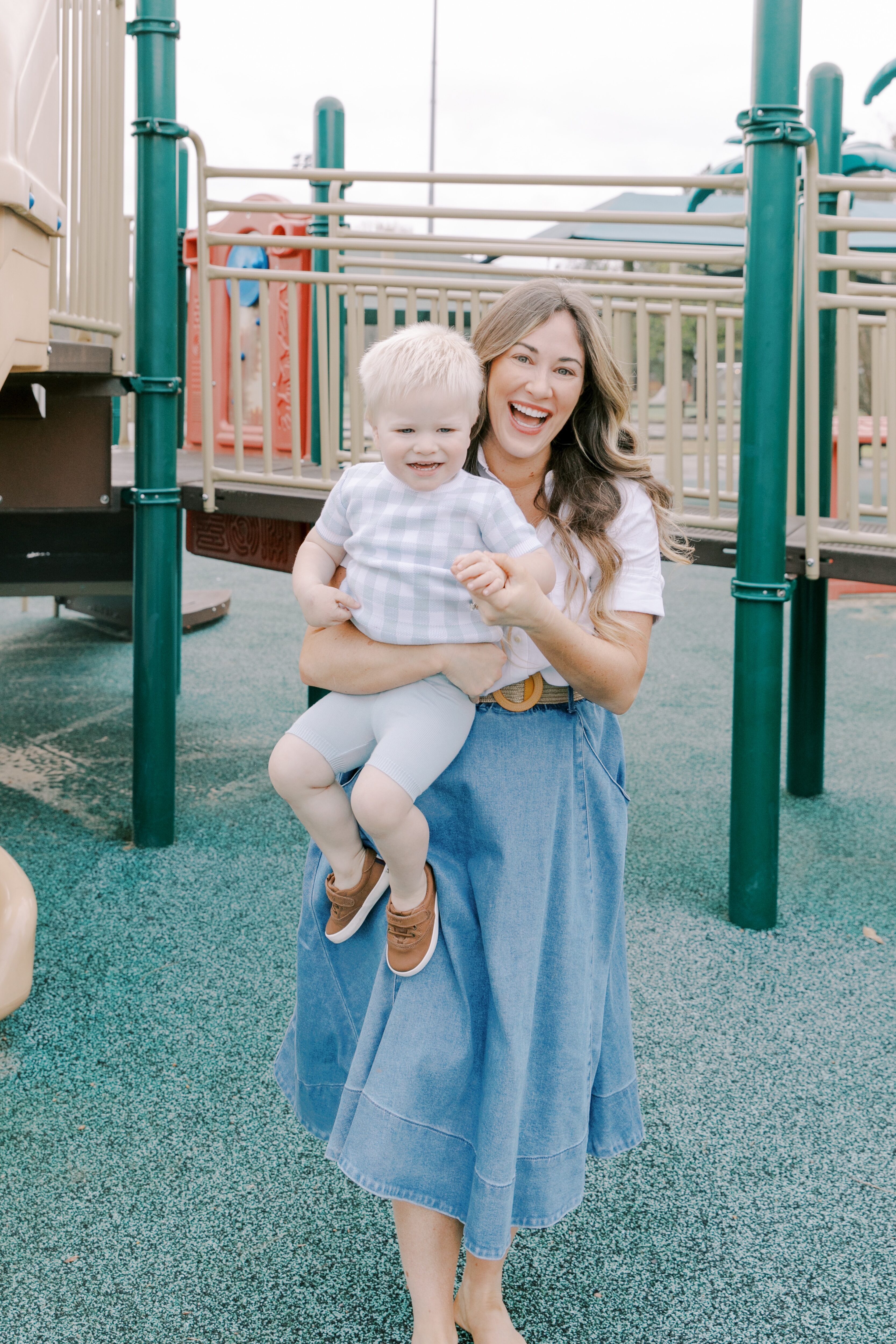 I recently got this denim skirt from Dillard's and love how comfortable it is. It has an elastic waist with a fun little rattan belt, and…it has pockets! It is such a fun style to try! Though it's probably not the best length for me being only 5'2, I am 100% happy about denim skirts coming back in style. I am already on the hunt for a few shorter ones for me.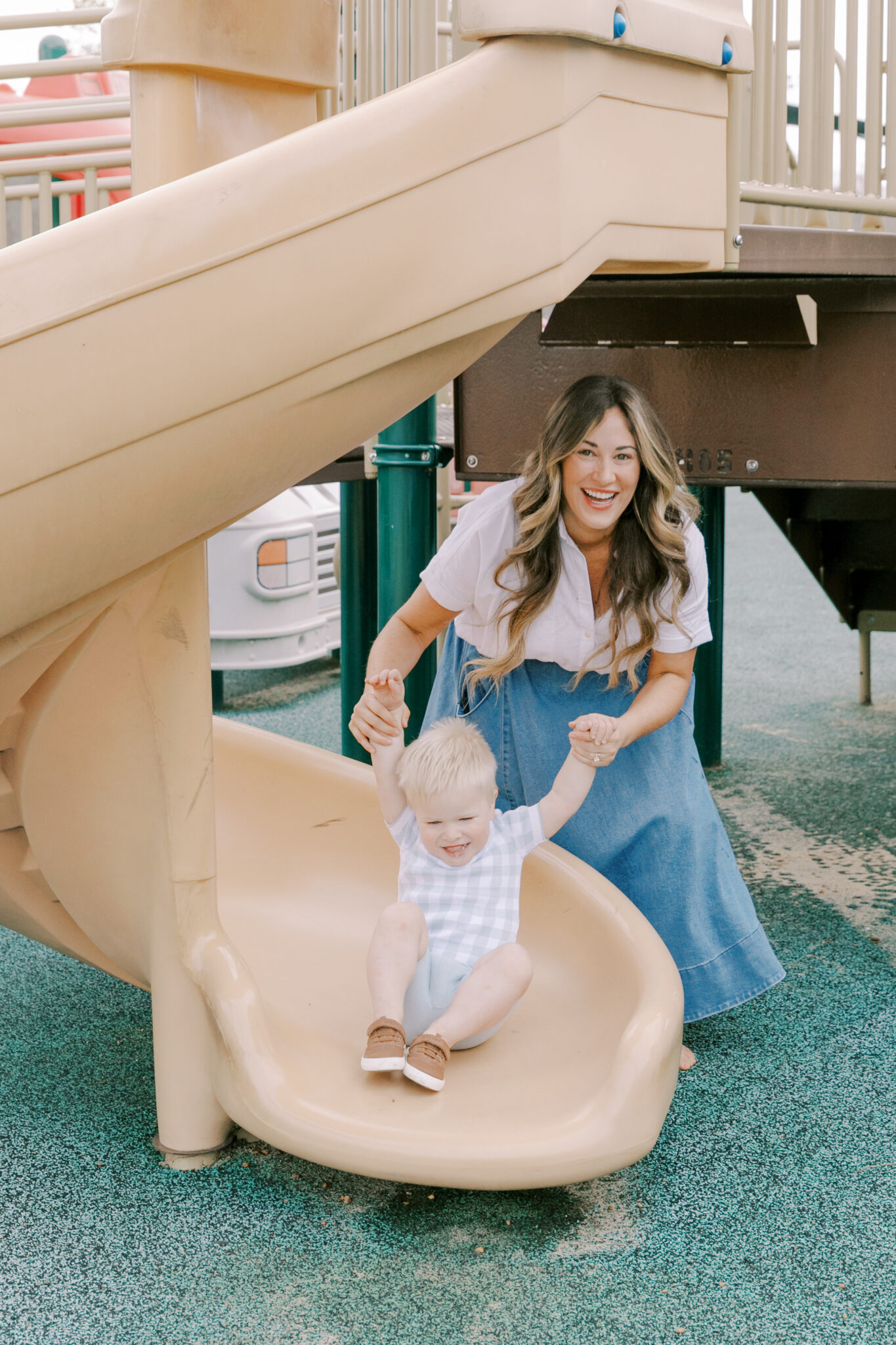 I paired it with this white button-down (a great classic I've had for years) and these sandals. Grayson and I had the best park day one morning before work and school. I was getting ready to take him to school, and we decided to stop off and play at the park. It was actually his first time going to a park playground. Obviously, he's a covid baby who didn't get to go out in public much for the first couple of years, lol!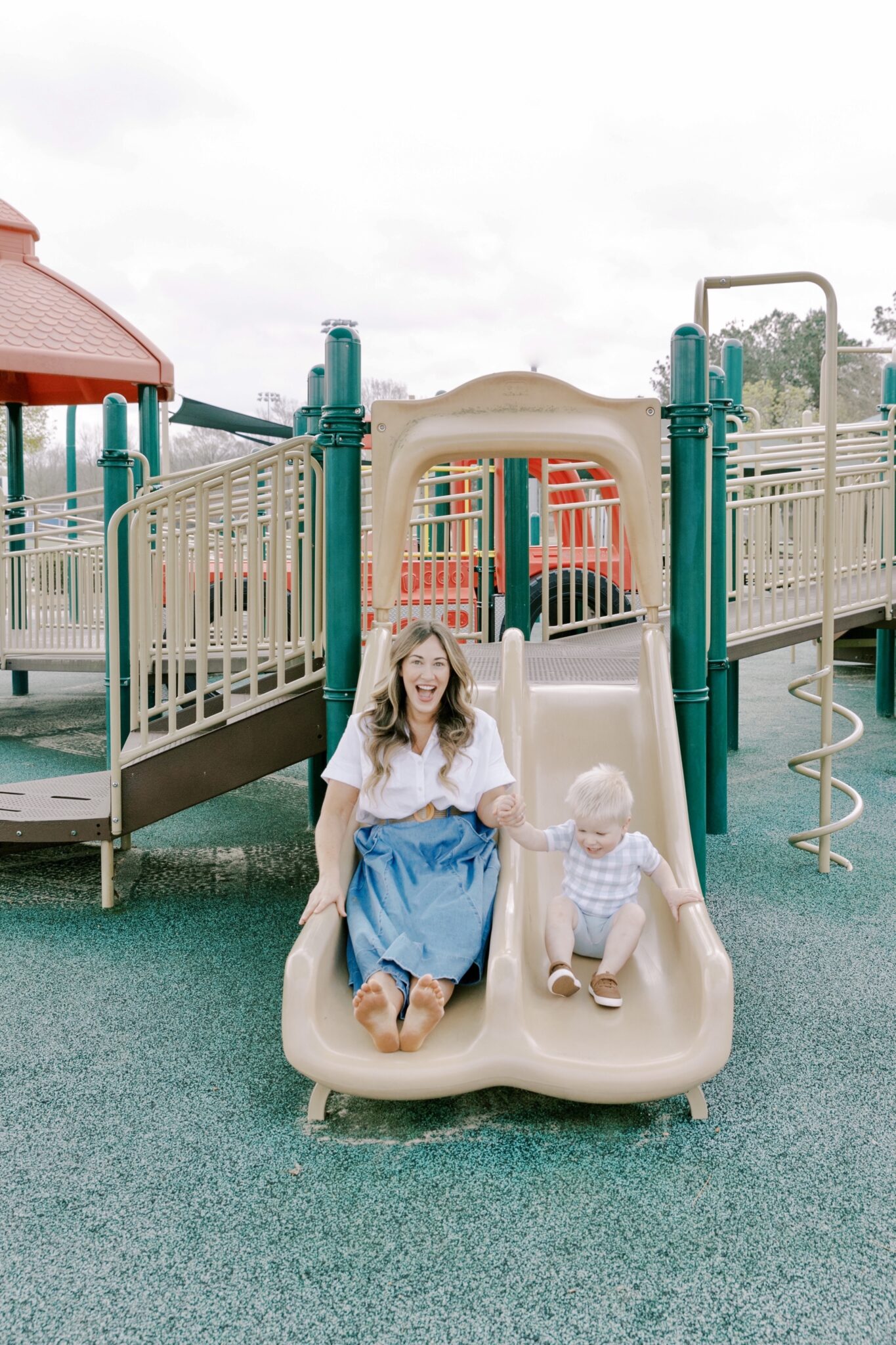 We had SO much fun at the park! Grayson's favorite thing was definitely the slide. He could have played on it all day. I finally had to pry him off of it to take him to school so I could get to work. But we've been back to the same park twice already in the last week, so he's been super happy! We are hoping for more sunshine so we can get outside and get over to the park even more!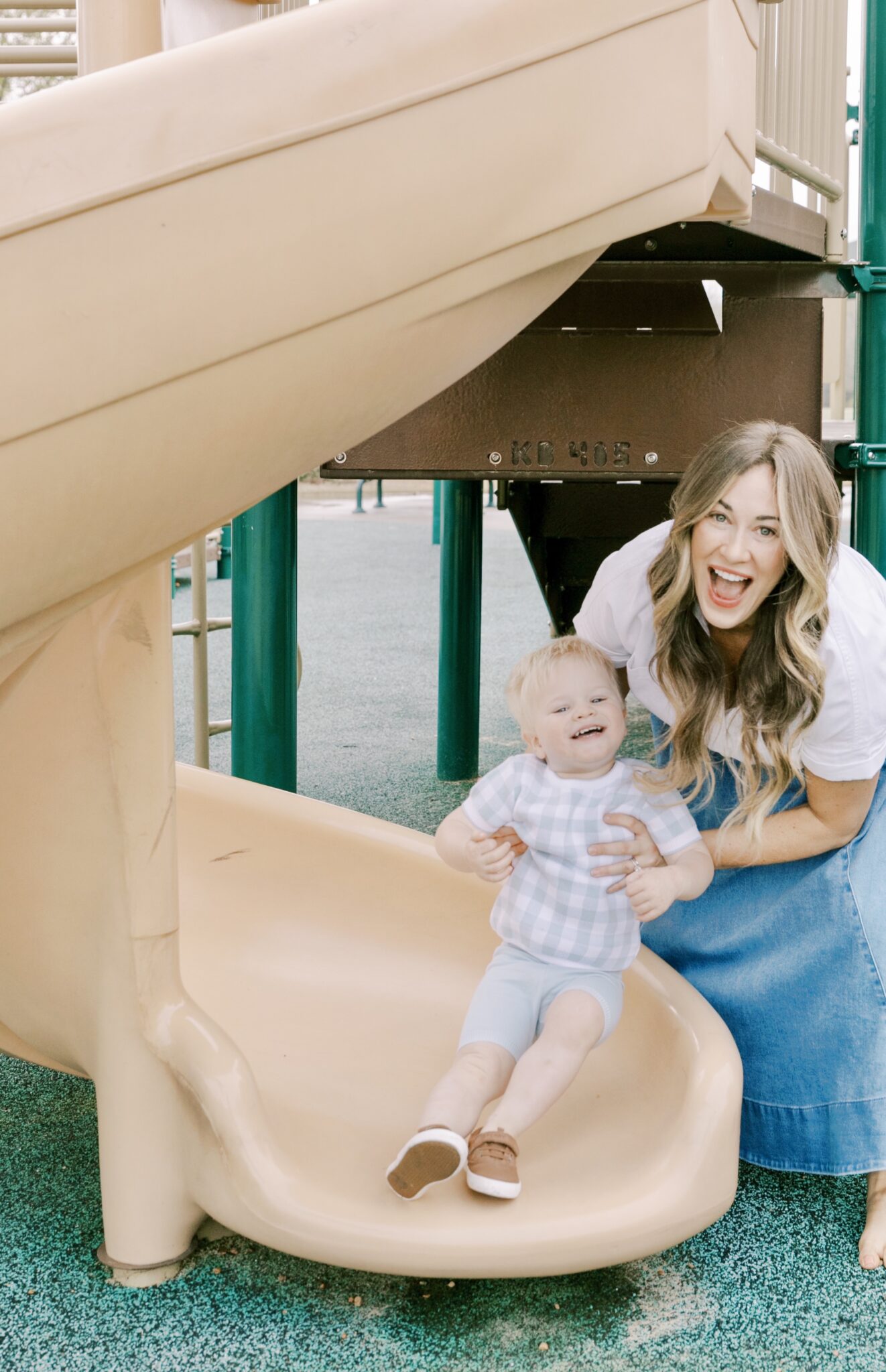 What about you, have you tried the denim skirt trend lately? Would you? What would you pair it with? Would you dress it up or down?
DENIM SKIRTS
Walking in Memphis in High Heels | The Fashion Canvas
~~~
The featured bloggers are Lipgloss and Lace and Lizzie in Lace
because we loved their Spring Outfits from our last linkup.
Add your link below and make sure to follow the theme for your chance to be featured on our blogs.