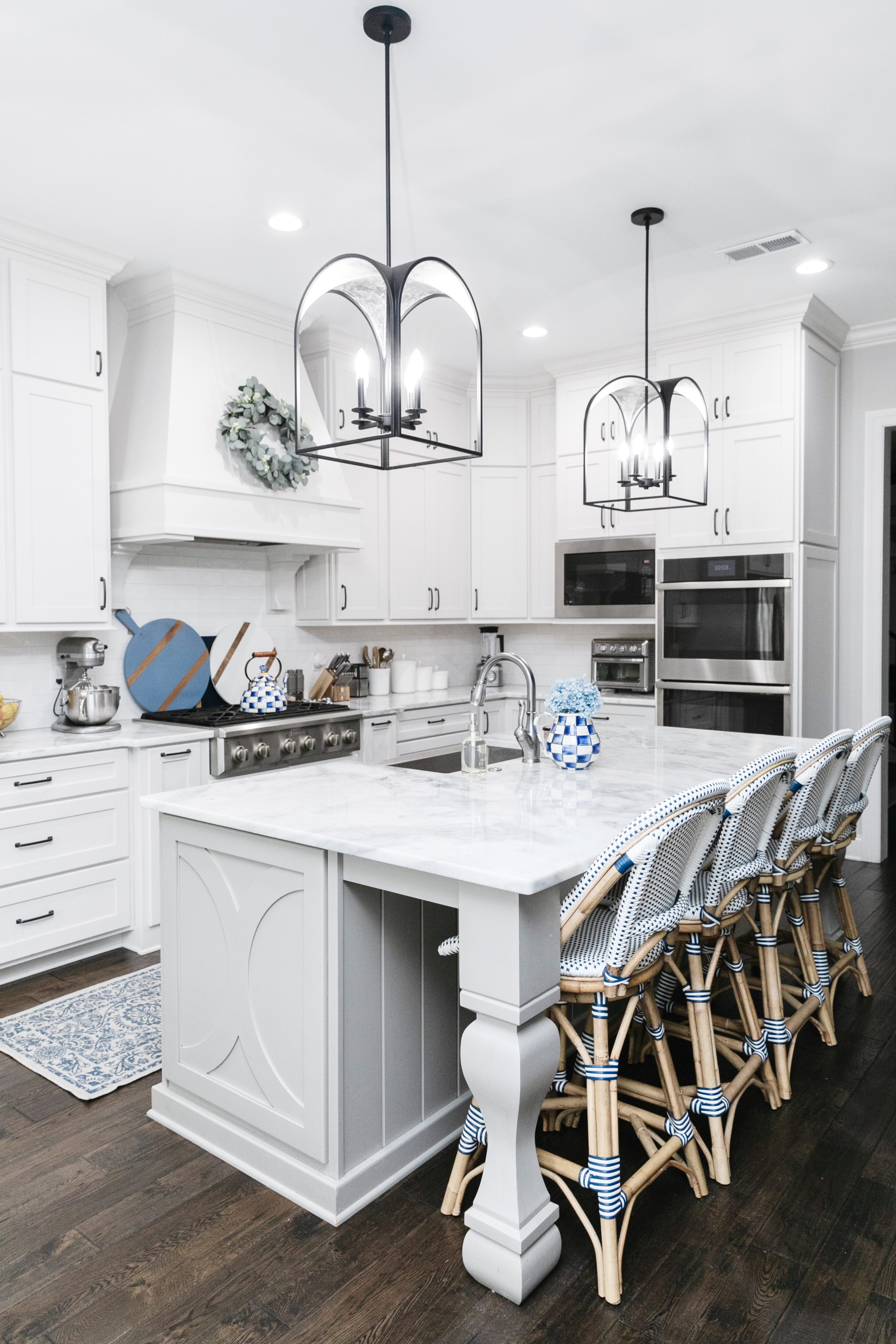 Shop the Post

Amazon is a great way to get all the things you need, quickly and all in one place! We have all shopped here before probably for our favorite fashion finds, but have you tried them for home organization finds? They have so many great pieces to choose from and for great prices! You can literally find anything, so the possibilities are endless!
I recently added several new items to the house, and I wanted to share 5 of my favorites that I am loving right now! They are all great, unique pieces to keep your home organized and running more smoothly. With a full house here, we need all the time-saving organization finds that we can!
Amazon Home Organization Finds
1.) This basket was made for the stairs! It collects all of our odds and end items from the week that go upstairs. Once it's full, the kids and I can easily take them back up together at once! It makes it so much easier than carrying load after a load of items up the stairs all day.
2.) These dreamy spice labels make my OCD clean self so happy! They are easy to read, and they look so pretty! They come in several colors, fonts, and styles, and they have a great variety of different spices. Plus, they also come with some blank ones for those other spices we have that a label isn't already printed for.
3.) I love this sunglasses organizer! It keeps all of my sunnies in one place and no more scratched lenses when I'm not using them! And it also looks great! I have 1 in my room and in Leighton's room so far.
4.) These lazy Susan turntables keep everything in reach and my kitchen shelves looking neat and tidy! We also have them in our family room closet where my kids have all their coloring supplies. You could use these in almost every room!
5.) My Clevermade collapsible baskets for under our mudroom cabinets! I also have them in our built-in cubbies in our eat-in kitchen, and they hold the kids' lunch boxes. They are so great to keep on hand. Then you can quickly and easily pick it up and carry it inside in 1 trip.
I love having systems in place for our home to stay near and tidy all of the time! It can be hard with little ones, but having a place for everything helps my days and weeks go so much smoother! And it saves us all a little time while also looking good. What are some of your favorite home organization finds?