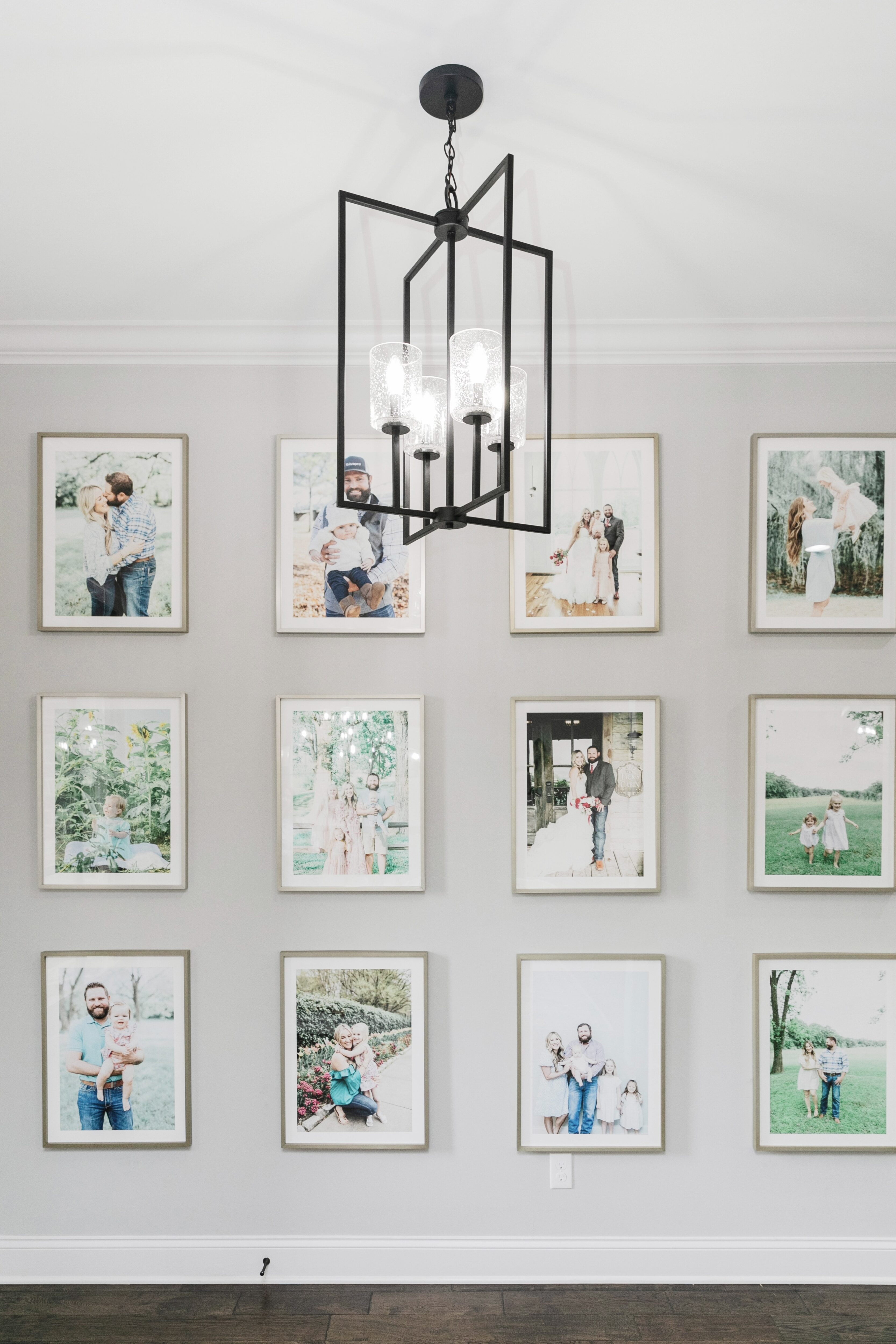 Shop the Entryway Pendant Light

Y'all know we've been updating and making all kinds of changes around here at our house. So today, I wanted to share my new entryway pendant light! I could not love it more! Our chandelier before was gold, and while I really liked it, it didn't really flow well with the rest of the house and it was a little smaller than I wanted.
This new Hunter Fan Co Kerrison 4 light pendant is a perfect size! And I love the pretty dark natural iron color. I feel like it really makes a statement against the gallery wall with the champagne-colored frames. I love the mixture of light and dark in that area for a nice little pop!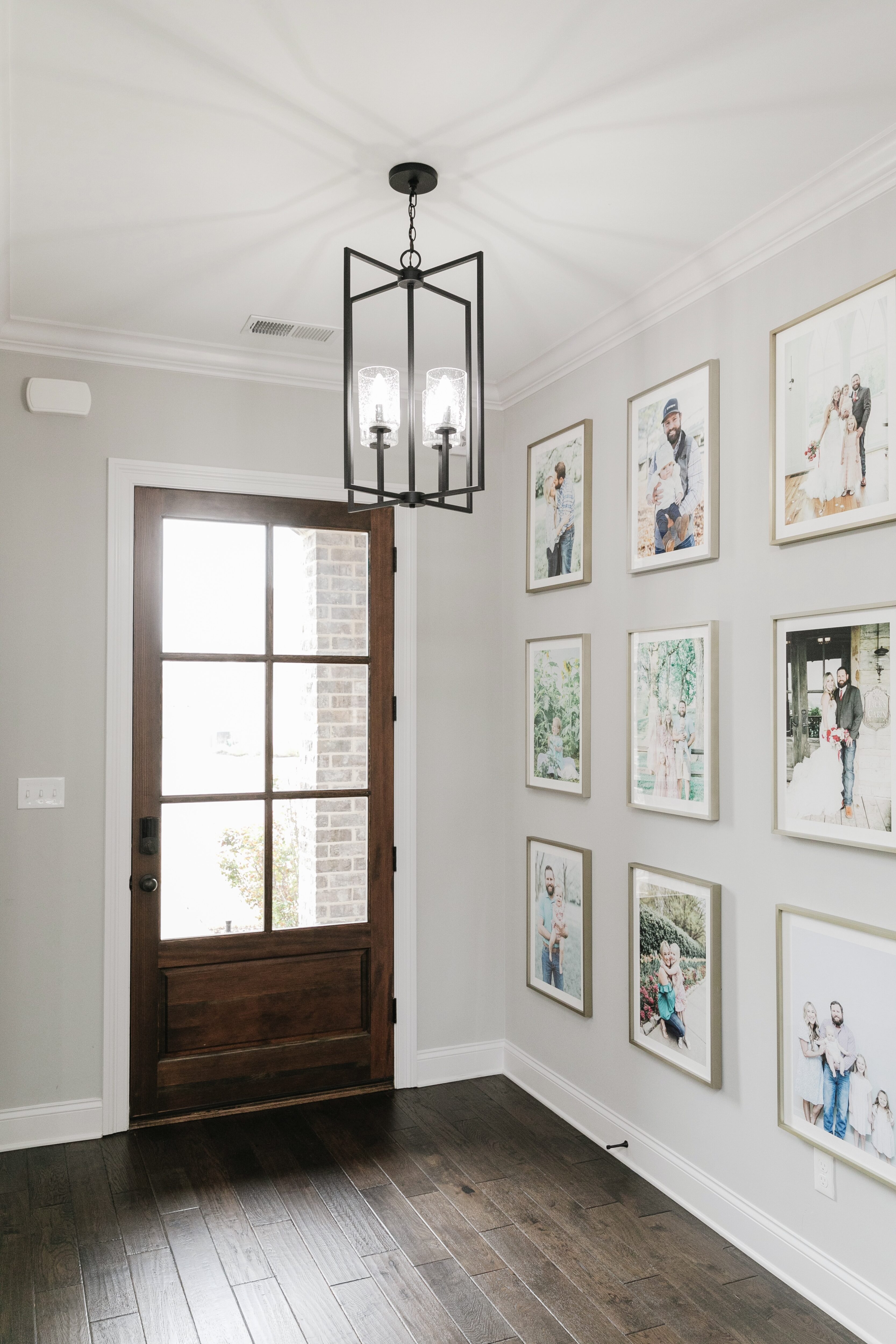 If you missed my other posts, make sure you check out my post on how to make a statement with lighting to see all my other areas in the house I've updated recently with new lights. And don't worry, I have plenty more home posts coming! For those who asked at year-end for more home decor posts, I listened! = )
What lights should I update next in the house? Which lights are your favorite? What do you think about our new pendant light in the foyer?