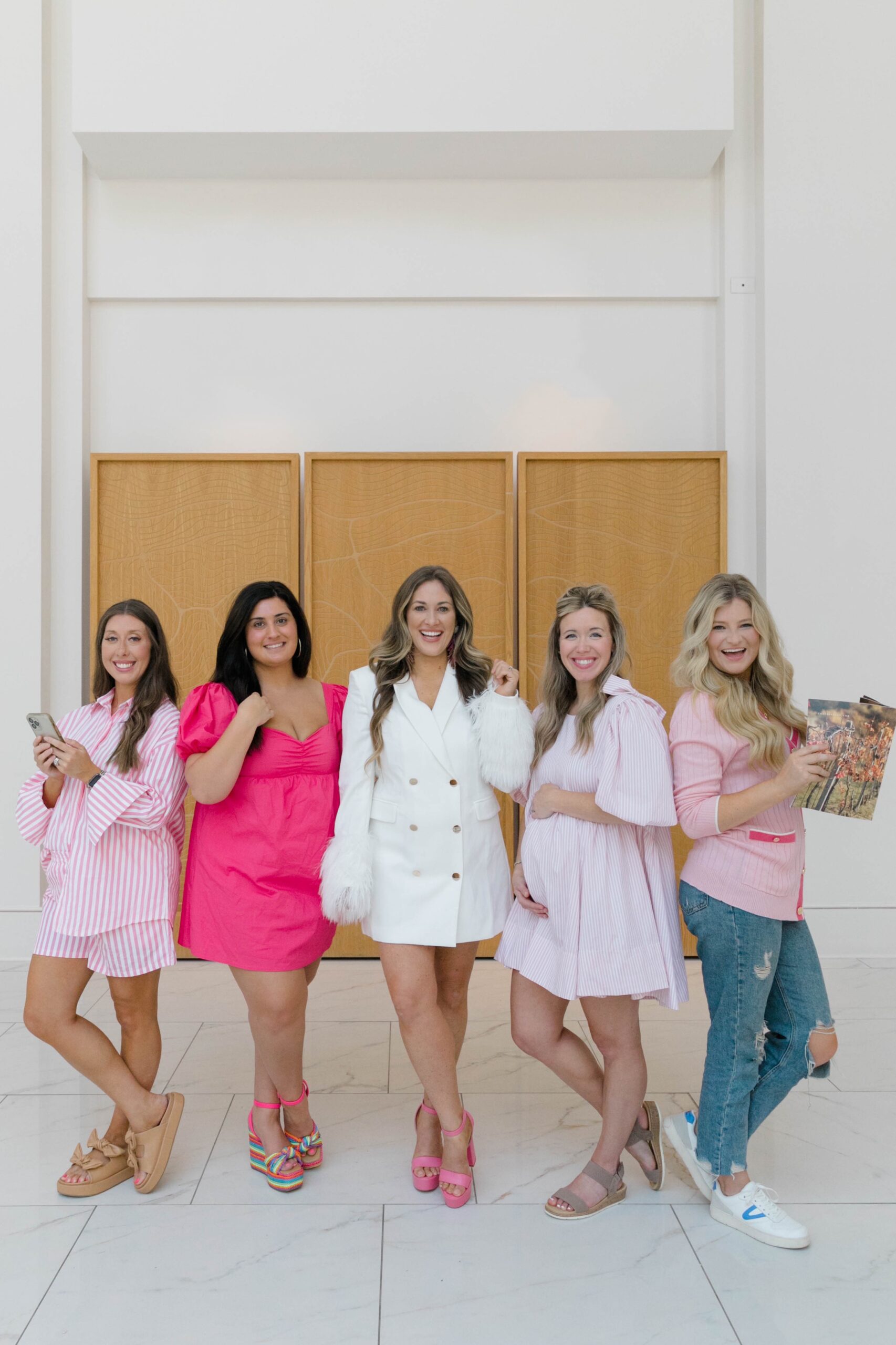 Shop the Barbie Outfit Ideas

I think whether we like the movie or not or whether we see the movie or not, we can all agree that Barbie is probably one of the biggest movies of the year. Some of us love body positivity, some of us love feminism, and some of us just loved playing with Barbie as a kid or love the color pink. If you're a big fan of pink too, I am going to share 5 fun inspired-by-the-film Barbie outfit ideas for today.
During my blog team retreat last month, I had the fun (and last-minute) idea to all dress up as different Barbie personalities, and we had so much fun doing it! If you haven't yet, make sure you check out the reel here. It was such a fun video to plan and shoot all together. I dressed as glam Barbie. My Photographer Mary Kate joined me as preppy Barbie. My assistant Katlyn was bump Barbie, Alexia was trendy Barbie, and Jeanne Claire was girly Barbie.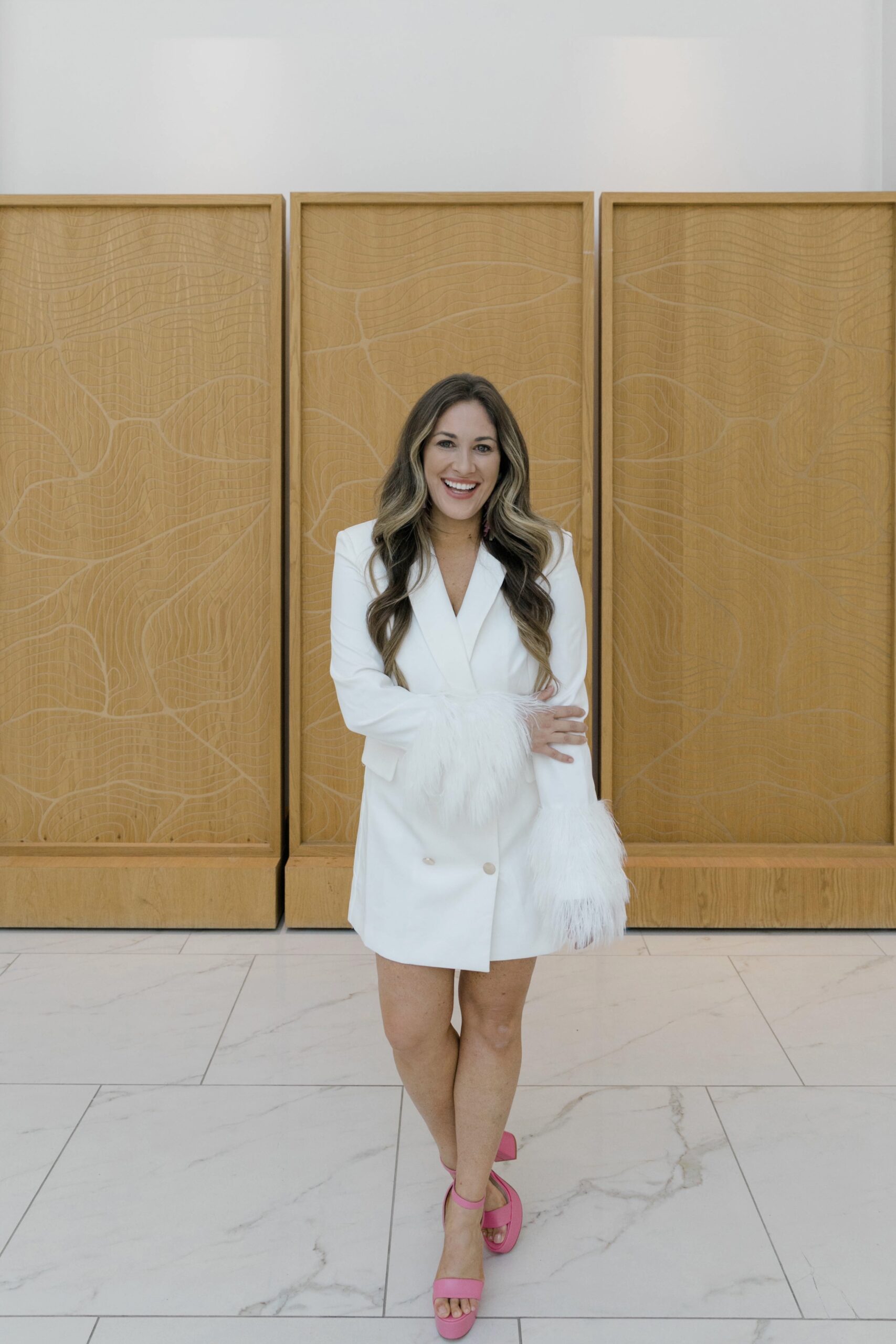 I've been looking for the perfect occasion to wear this fun white feather blazer, and I definitely think this was it! I paired it with these fun pink heels (under $25!) I paired it with some fun pink statement earrings too. Even though it's a mainly white outfit, there is no denying it's fun and glam Barbie vibe. = )
I am so happy they all joined me in this fun little shoot, and it couldn't have worked out better! I think it all fit our personalities really well, and it was a fun team-building opportunity to learn even more about each other and our own styles. I'm so lucky to have such a great team, and I have to say, they make the cutest Barbies. = ) What is your favorite Barbie outfit?