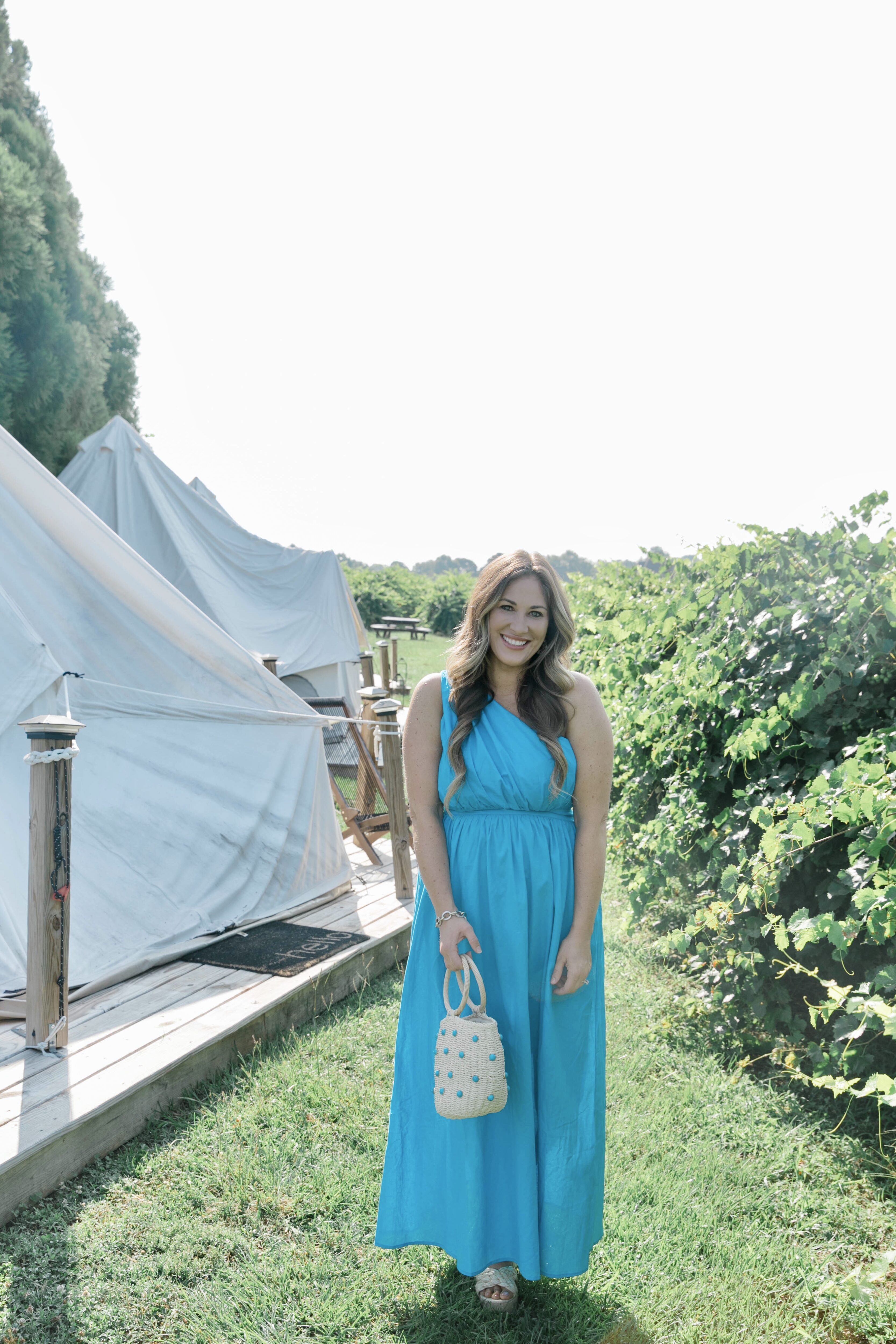 Shop the Look

A few weeks ago I headed back to one of my favorite spots that is a short 6 drive away in Georgia. Chateau Elan is the perfect destination because it is just a short drive away and perfect for a weekend getaway whether it's a friend's trip a work trip or a couple's trip. Chateau Elan is not only a gorgeous hotel, they also have an incredible spa, a great golf course, a vineyard and winery, 8 incredible restaurants, and tons of other great amenities. Keep reading to hear about my favorites that Chateau Elan in Braselton, Georgia has to offer.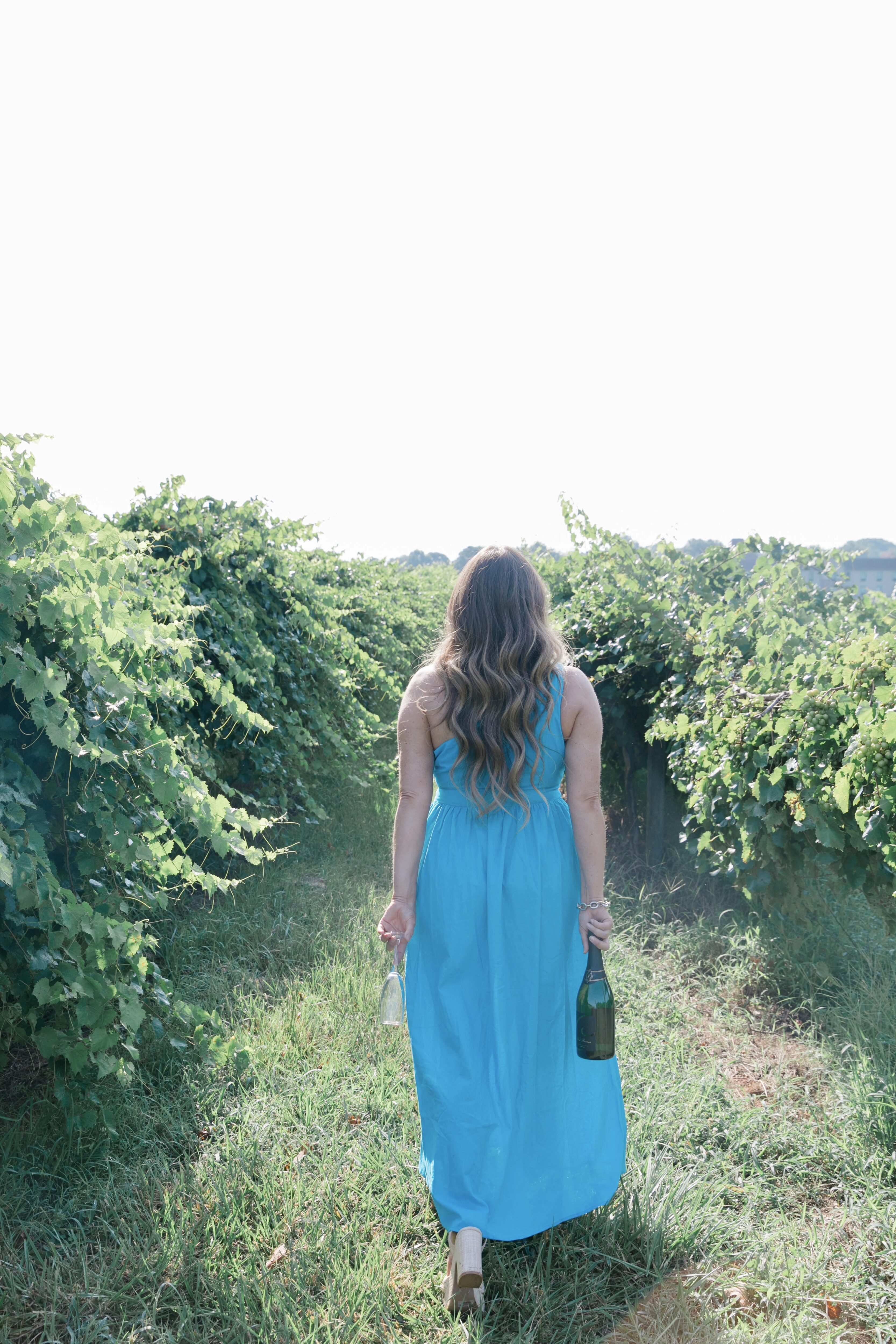 Everything to Know About Chateau Elan
First up is the vineyard. They have these amazing wine bungalows you can rent. They are decked out with heaters and fan depending on the time of year, and they are SO much more spacious than you think! There are right in front of the winery, but yet very private. They are the perfect spot to relax inside on the couch and do a little wine tasting and have a charcuterie picnic. Matt and I did this last winter and had the best day here!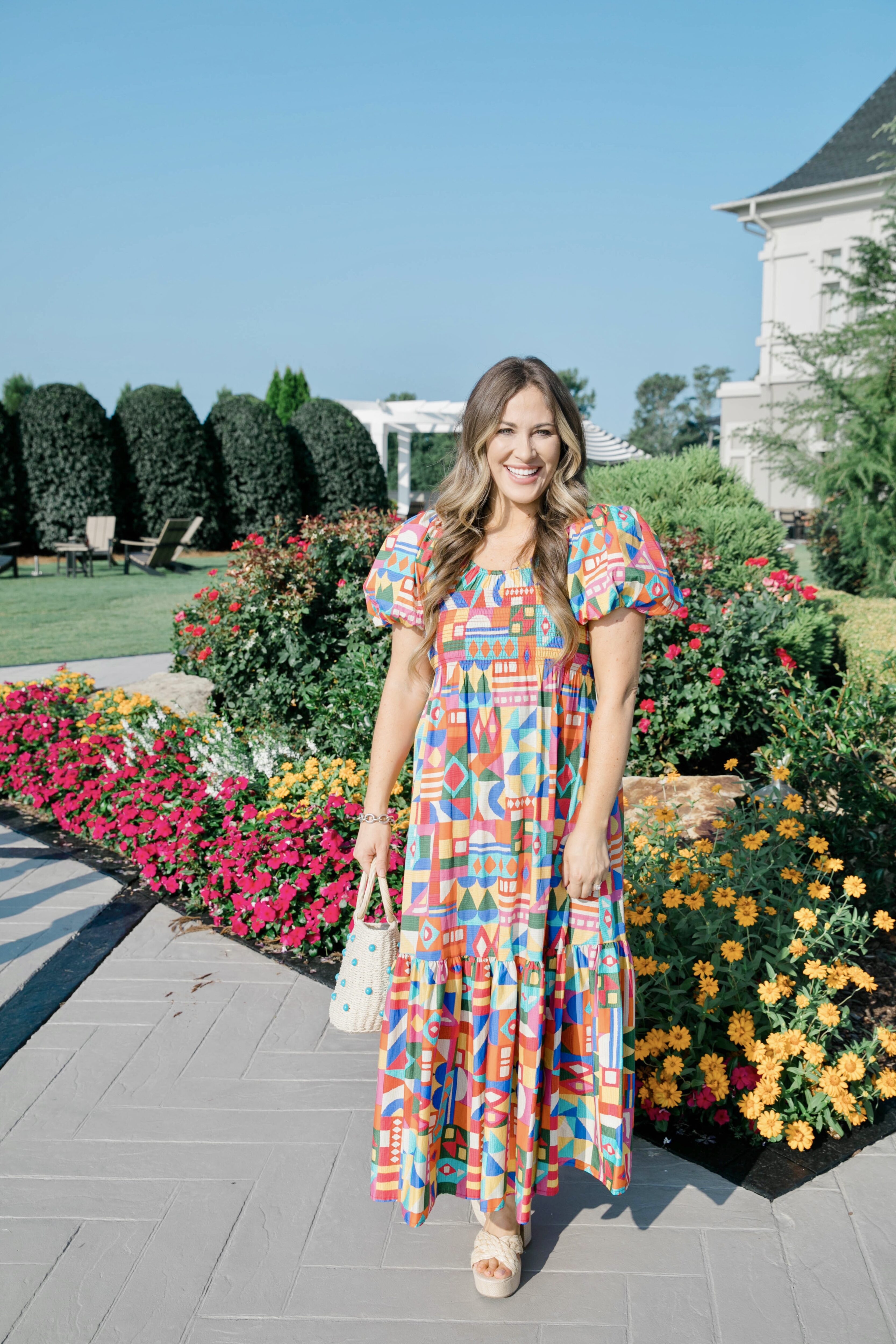 Next up is their winery. Not only is the building gorgeous (yes, they have weddings here too!), but the wine is so good. You can enjoy a tasting indoors or outdoors. There is plenty of seating inside (make sure to get a winery tour too.) And outside there are chairs, chaises, umbrellas and a pretty fountain out front. Enjoy some yard games while drinking wine and looking at the view down the hill of the vineyards. And in the winter they have chimineas too.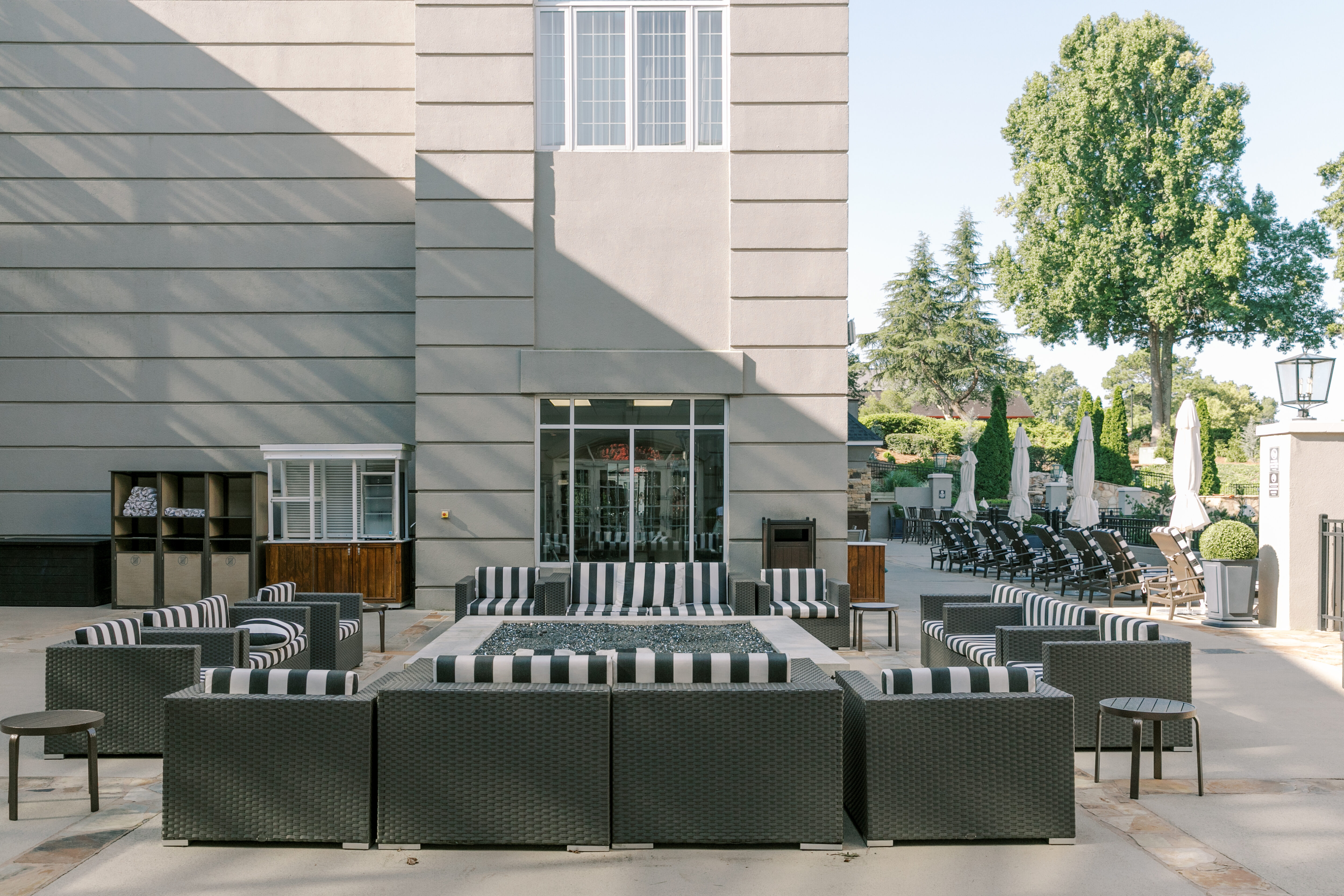 Next door to the winery is the hotel. And out back they have a great set up that is perfect for all the outdoor relaxing you want. From chairs and couches to firepits, this spot is just screaming for you to come and relax. And on cooler nights, be sure to come roast some s'mores here.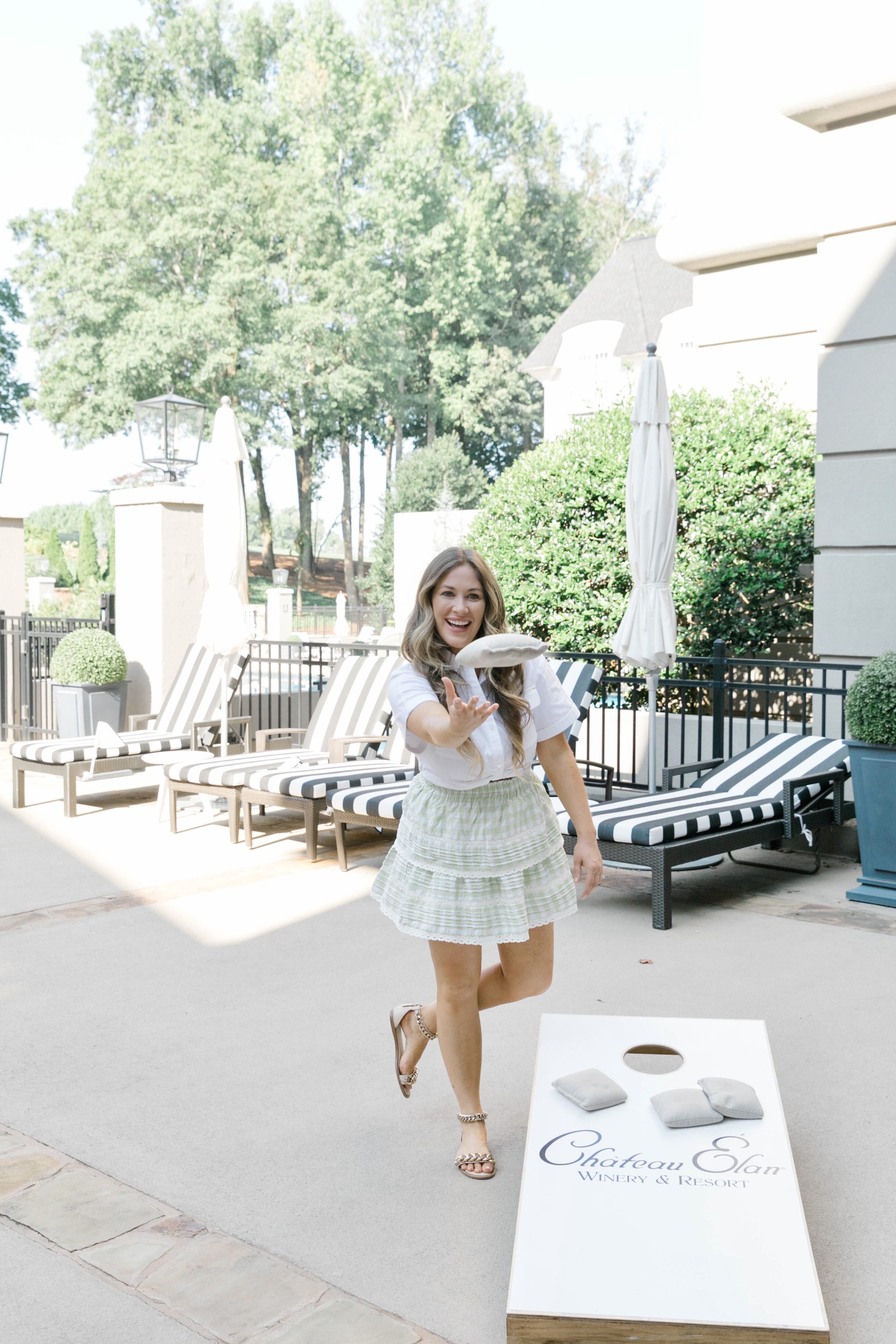 They also have games out back like corn hole, chess and giant Jenga. This is perfect no matter who you're visiting with. We have brought Grayson with us before too, and I love how kid-friendly the hotel is too!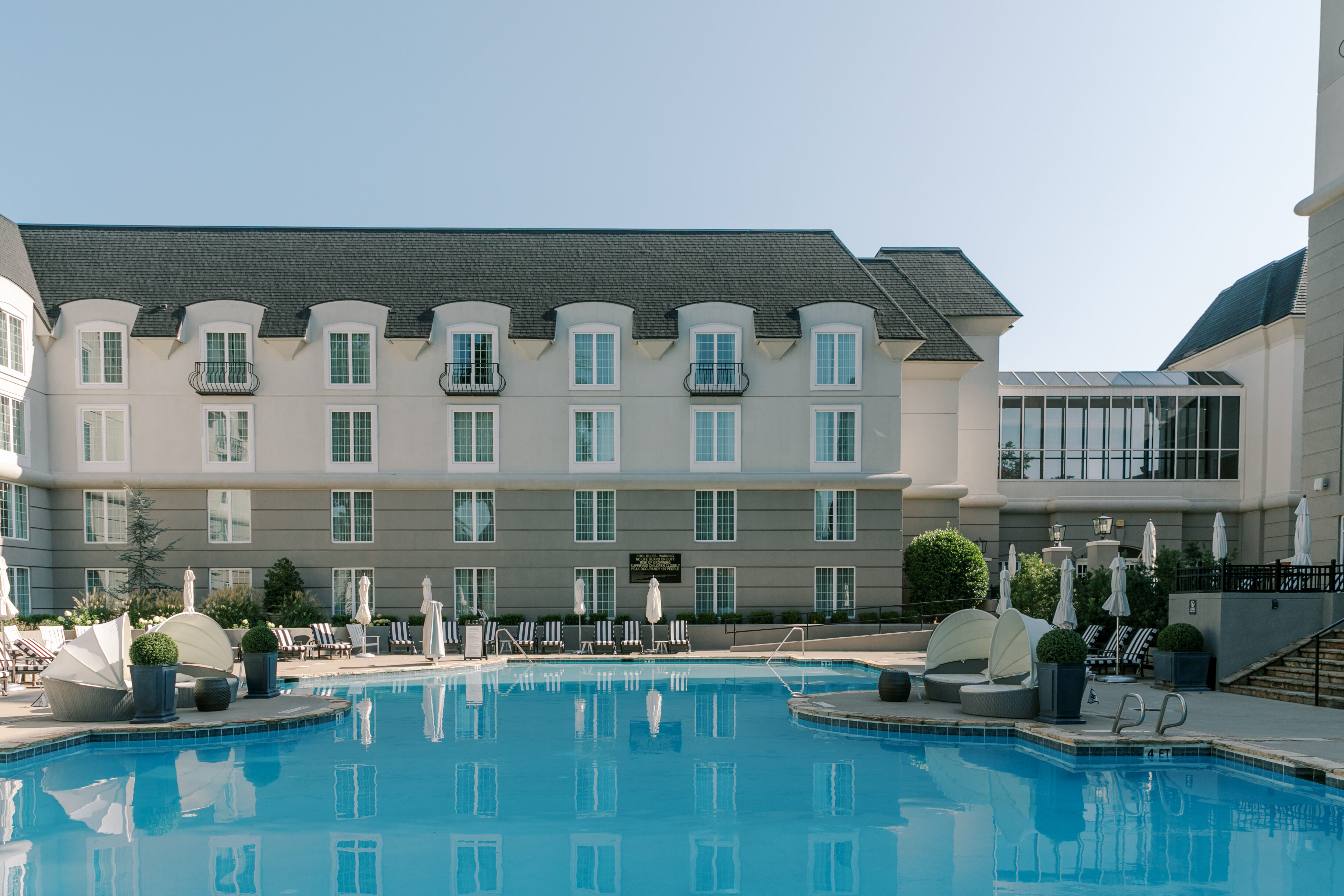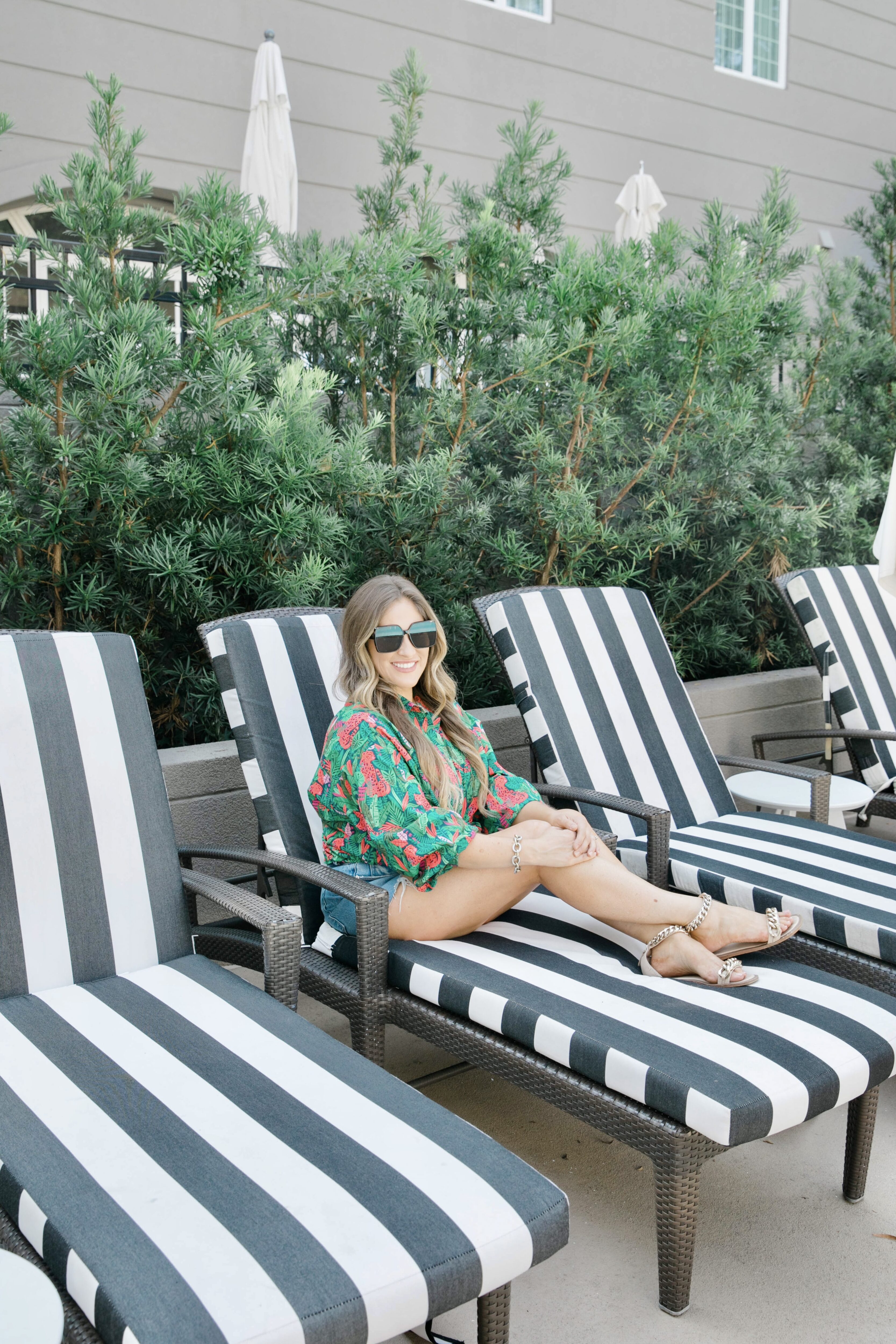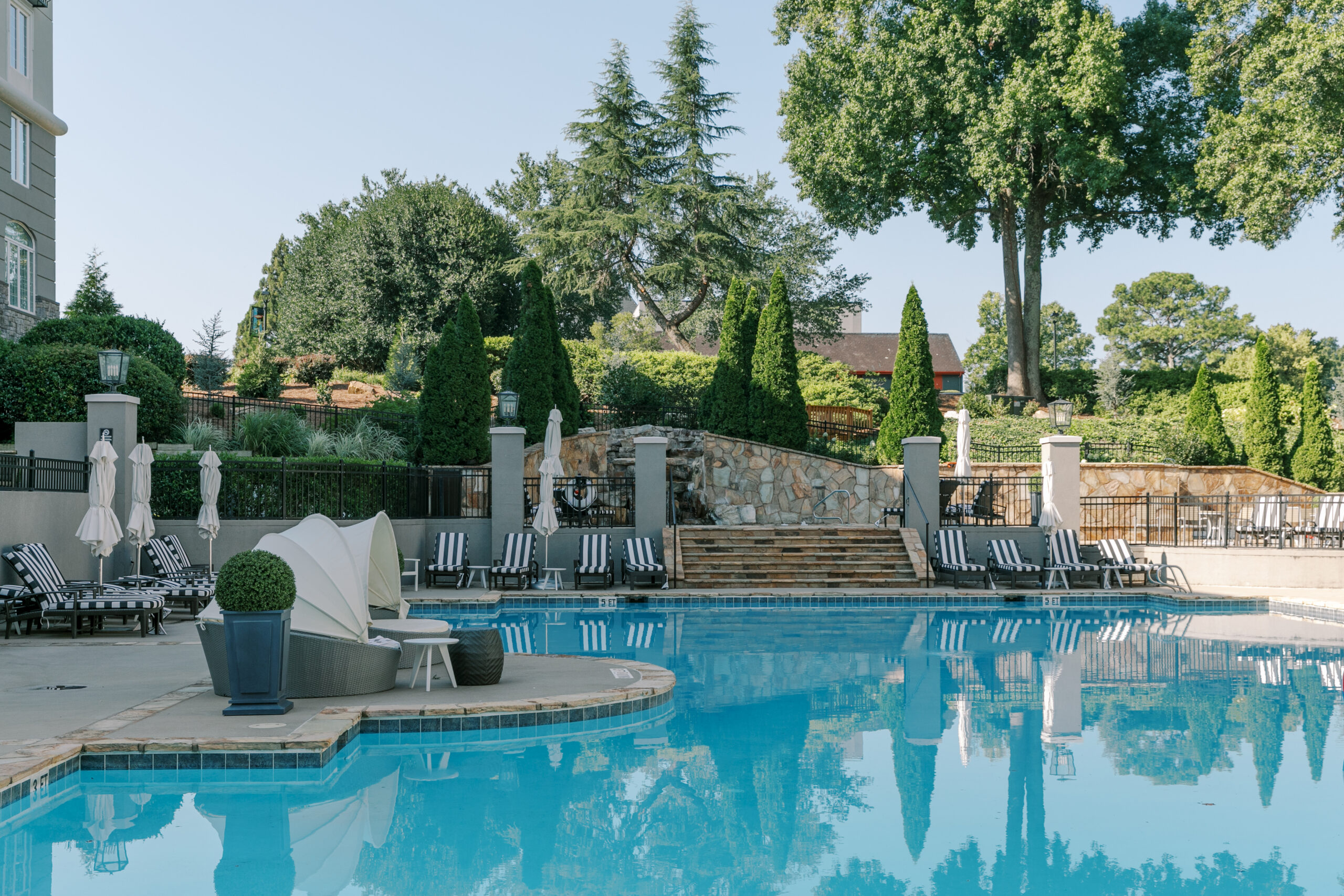 Beside the firepit area is this amazing pool area complete with chairs, chaises, umbrellas, and a bar and restaurant. And with that Southeast heat and humidity, you will be happy that they have a pool!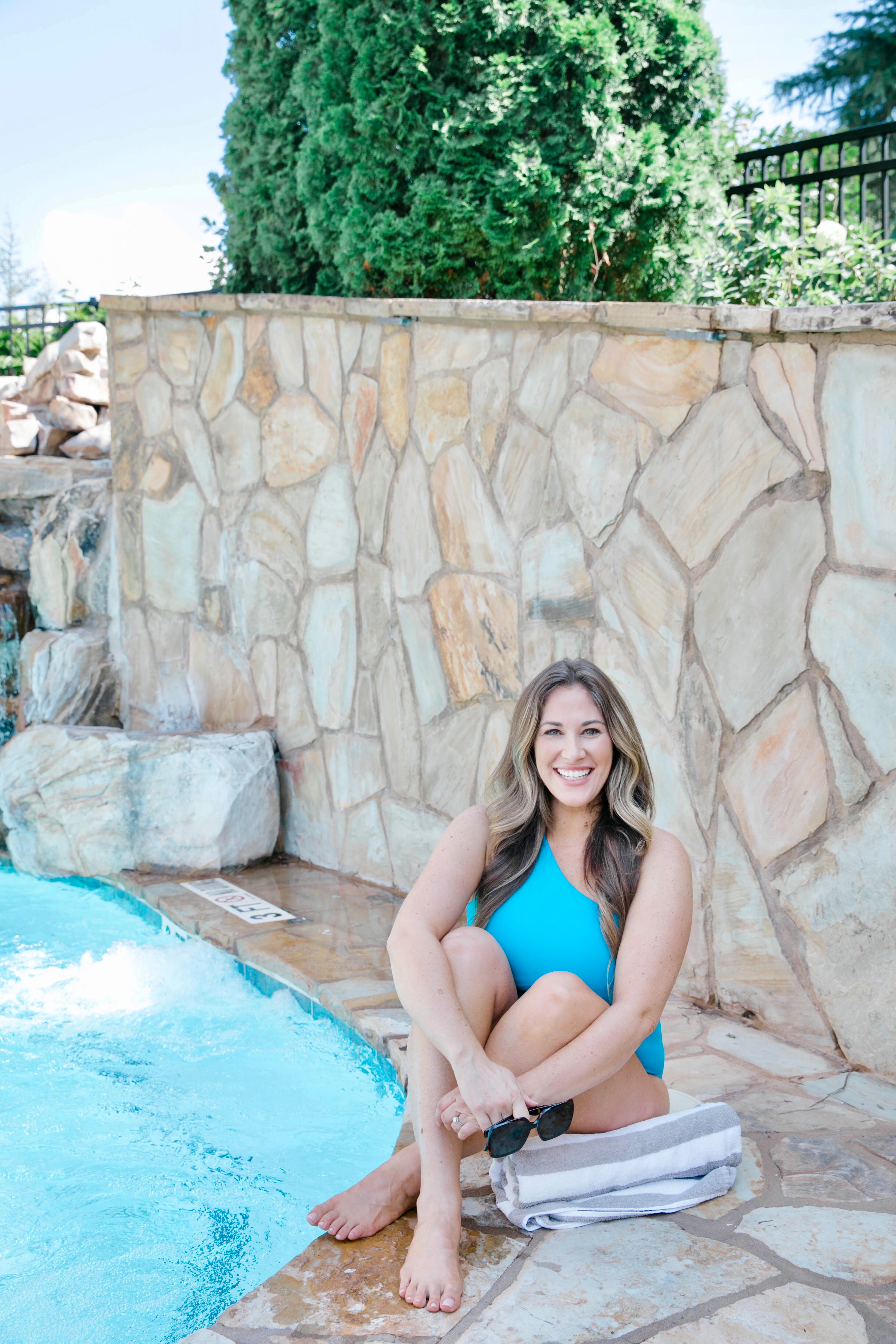 Don't forget the hot tub too. The temperature was perfect, and it was especially great at night and in the fall and winter months. We love going on walks at night and then coming and sitting by the pool and hot tub afterward.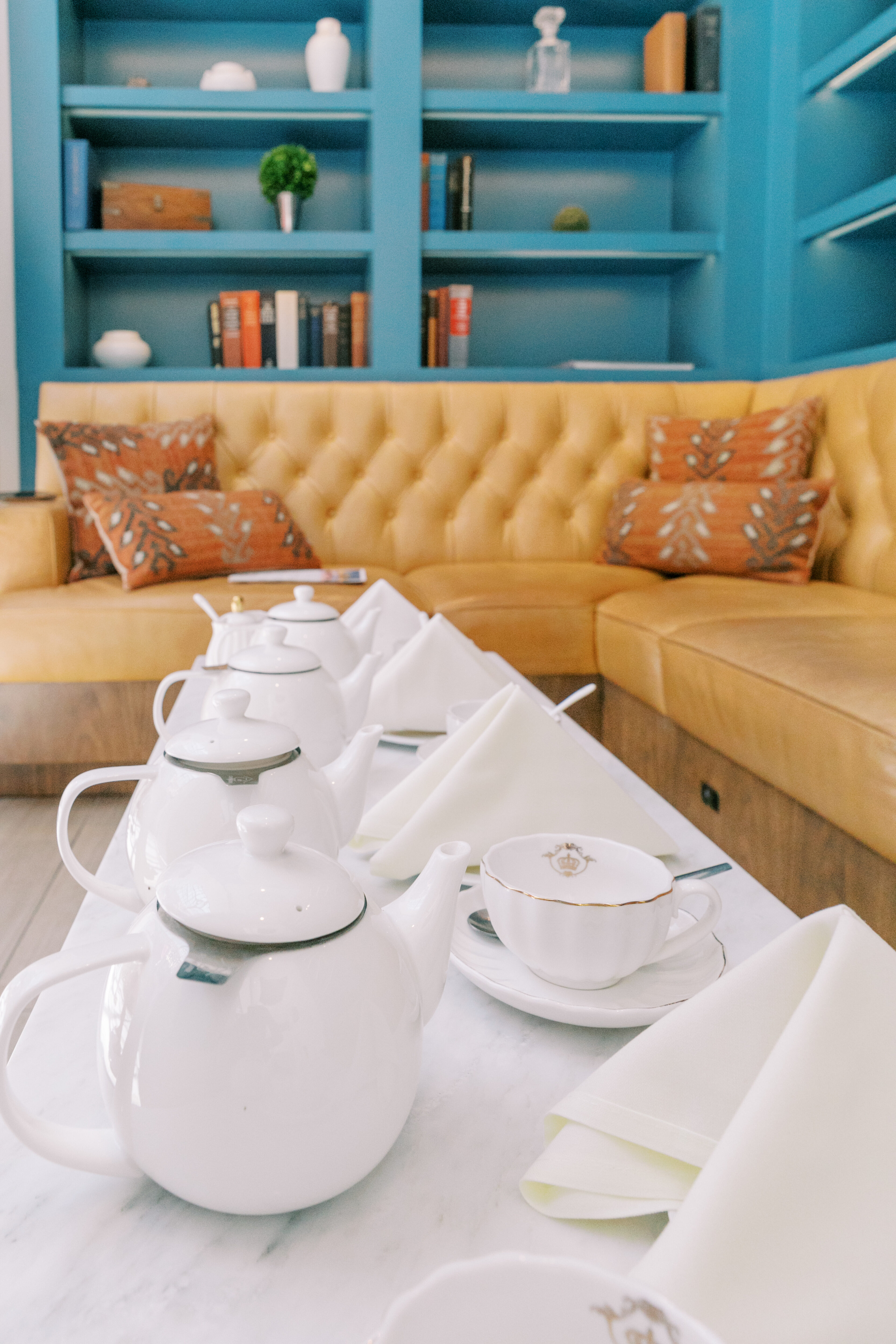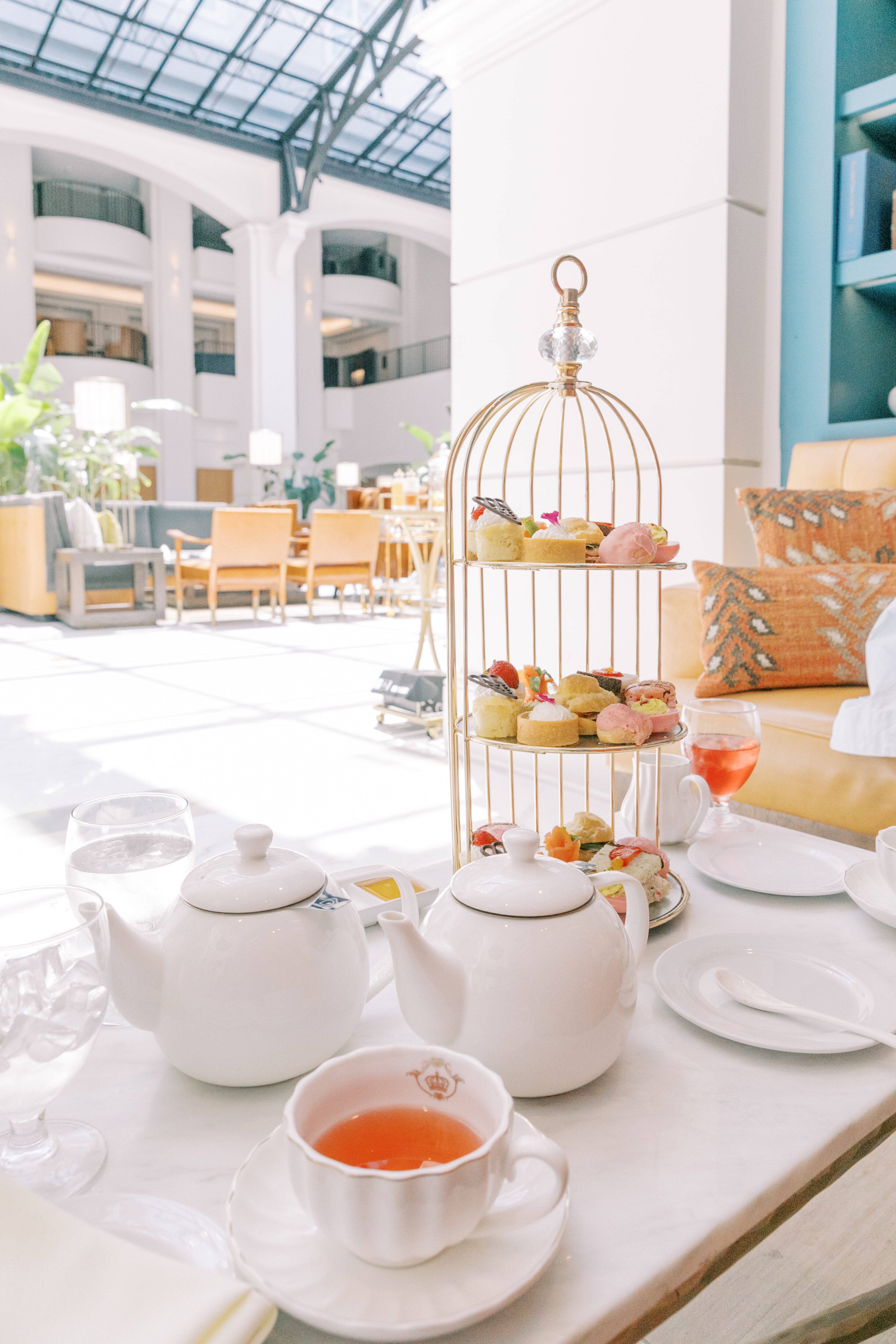 On our last day we had afternoon tea, and it was just perfect. The tea was so good, and they had hot and iced options. It was so peaceful and relaxing. And I love that they carry gluten-free food options with the tea too. Everything I ate was incredible! It is quite the treat that you won't want to miss out on!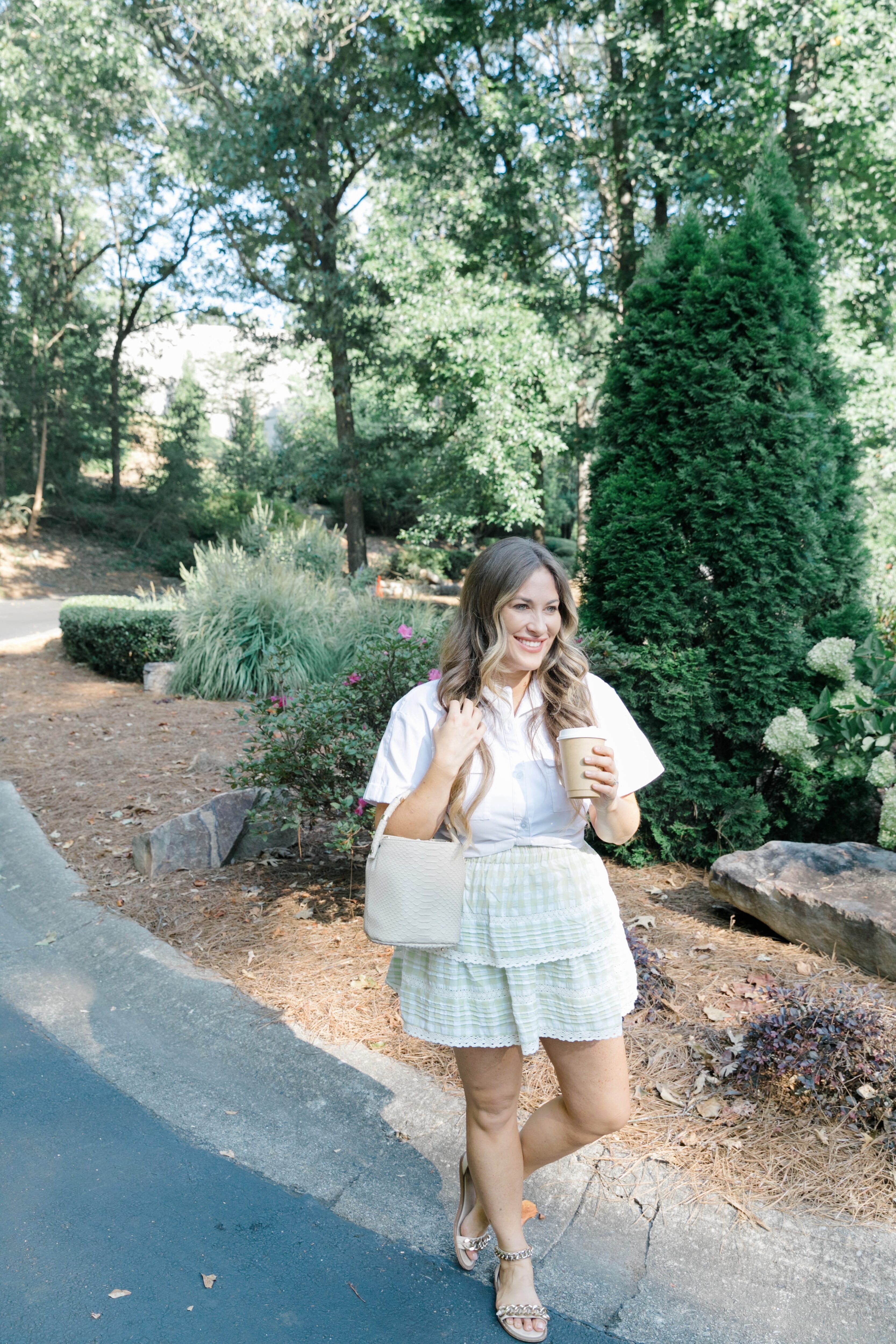 Behind the spa, they have a pond with hammocks that are great to relax. Inside the spa is my favorite restaurant, Fleur de Lis. And right beside the spa is a great nature walk trail that I love to visit each night. It runs over to the golf course, to the attached neighborhoods, and it loops back around by the tennis courts. I love that Chateau Elan has so many great outdoor activities to enjoy while here too, and it's the perfect place for someone who is looking for a luxury hotel that has so much to offer for this who love the outdoors too! I am already looking forward to a trip back next fall! Have you been to Chateau Elan before?