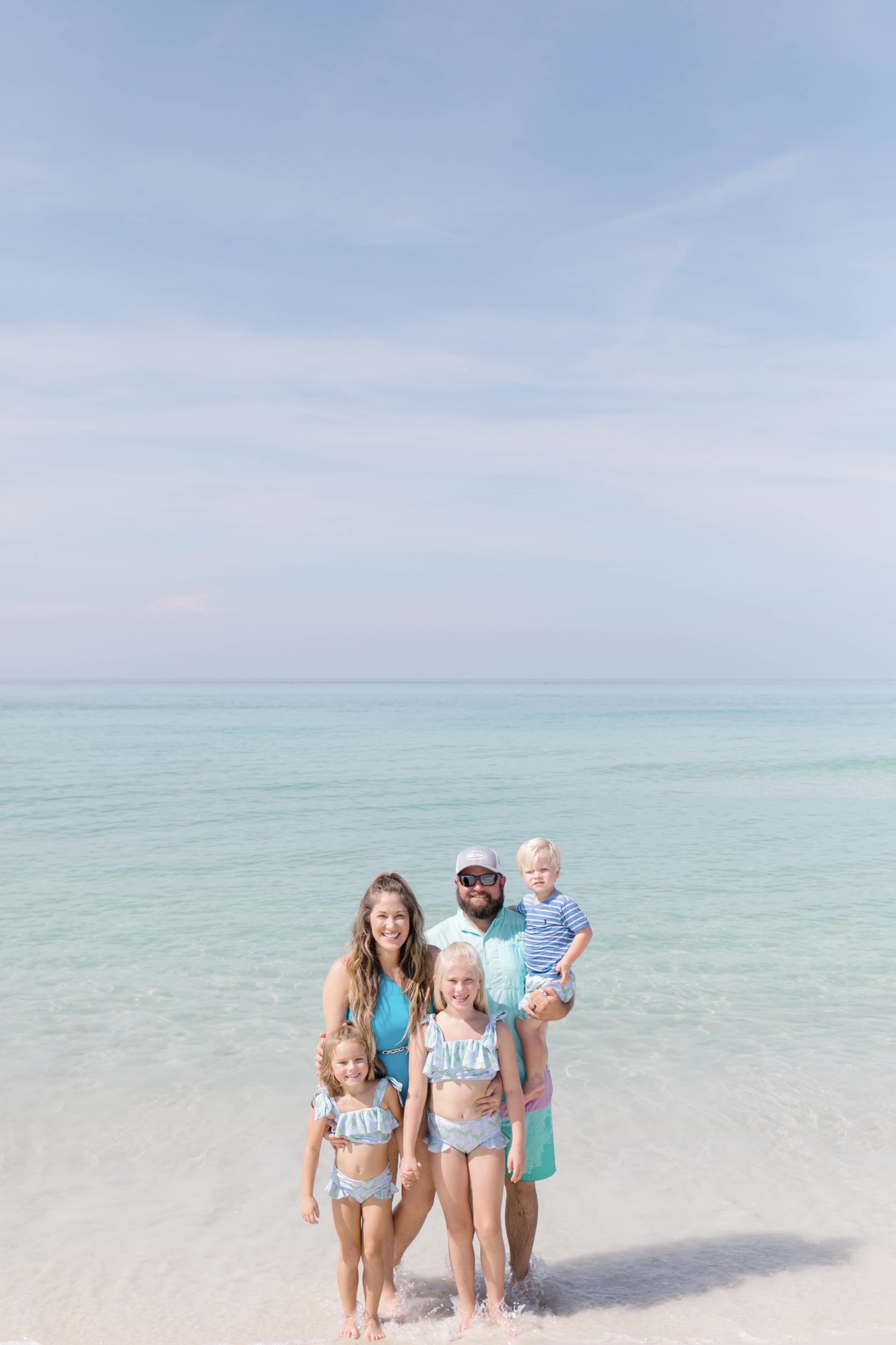 We got back from Rosemary Beach in 30A a month ago, and I still can't believe it's already been that long. We are so grateful that we got to go to the beach again for the 6th year in a row. This is already Grayson's 3rd year at the beach with us. How is that even so?! It was nice to get in one last summer vacation with the kids before they started school.
We only had a few full days at the beach this year, but we were determined to make them count. We definitely squeezed in plenty of beach time, swim time, and some other fun activities. If you're looking for the best kid-friendly things to do in the 30A area, make sure you check out our favorites below.
Kid-Friendly Things to Do in 30A
1.) Go to the beach. This one is no no-brainer. = ) I honestly thought the kids would love the pool more than the beach because of the sand and saltwater, but with them all getting older, they all loved the beach so much more this year! We spent every day at the beach this trip. We collected shells, Grayson rode his dump trump all over the sand, and the girls built sand castles and played around in the shallow water too. They all had a blast, and we were enjoying our time on the beach so much, we hated to have to leave each day.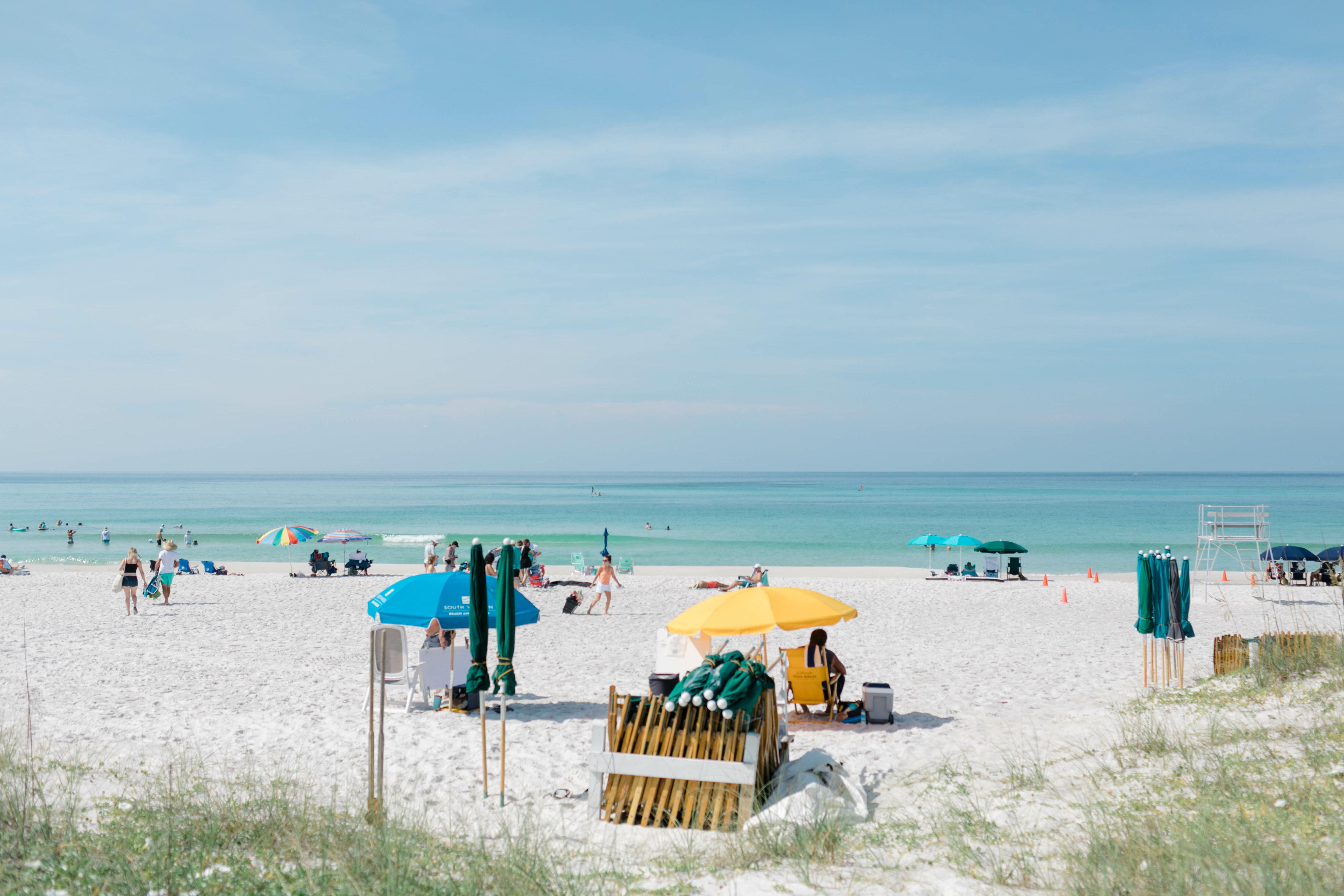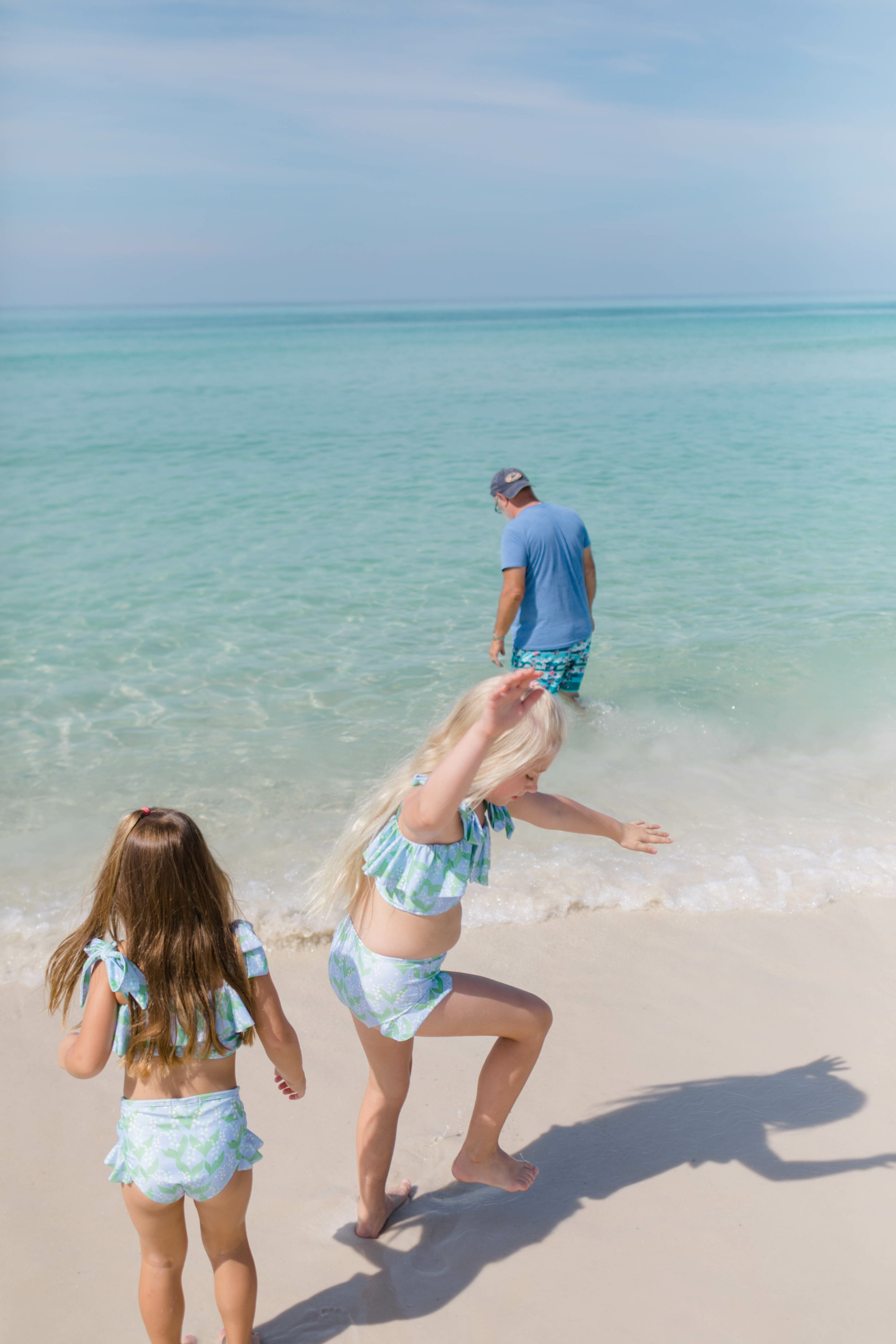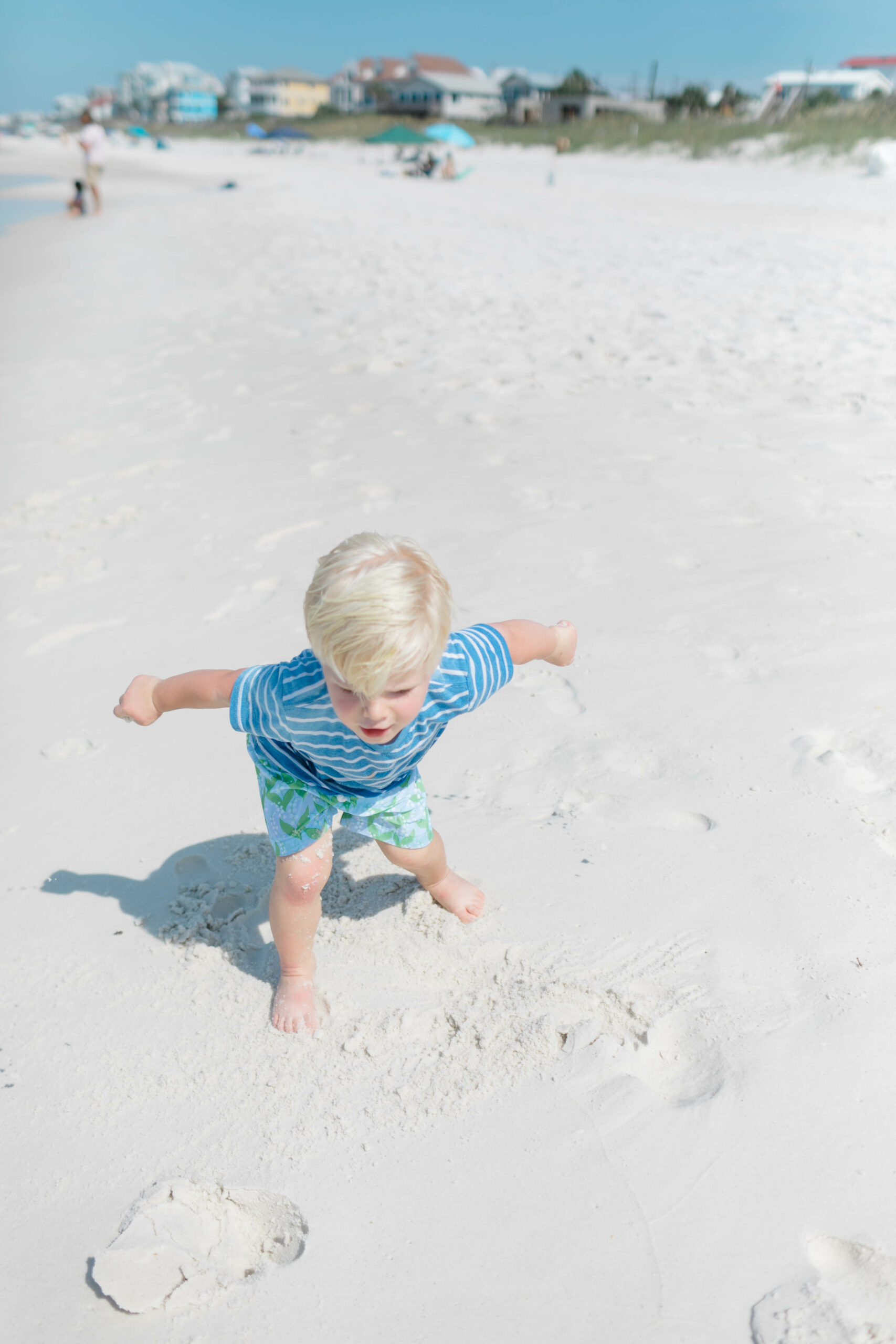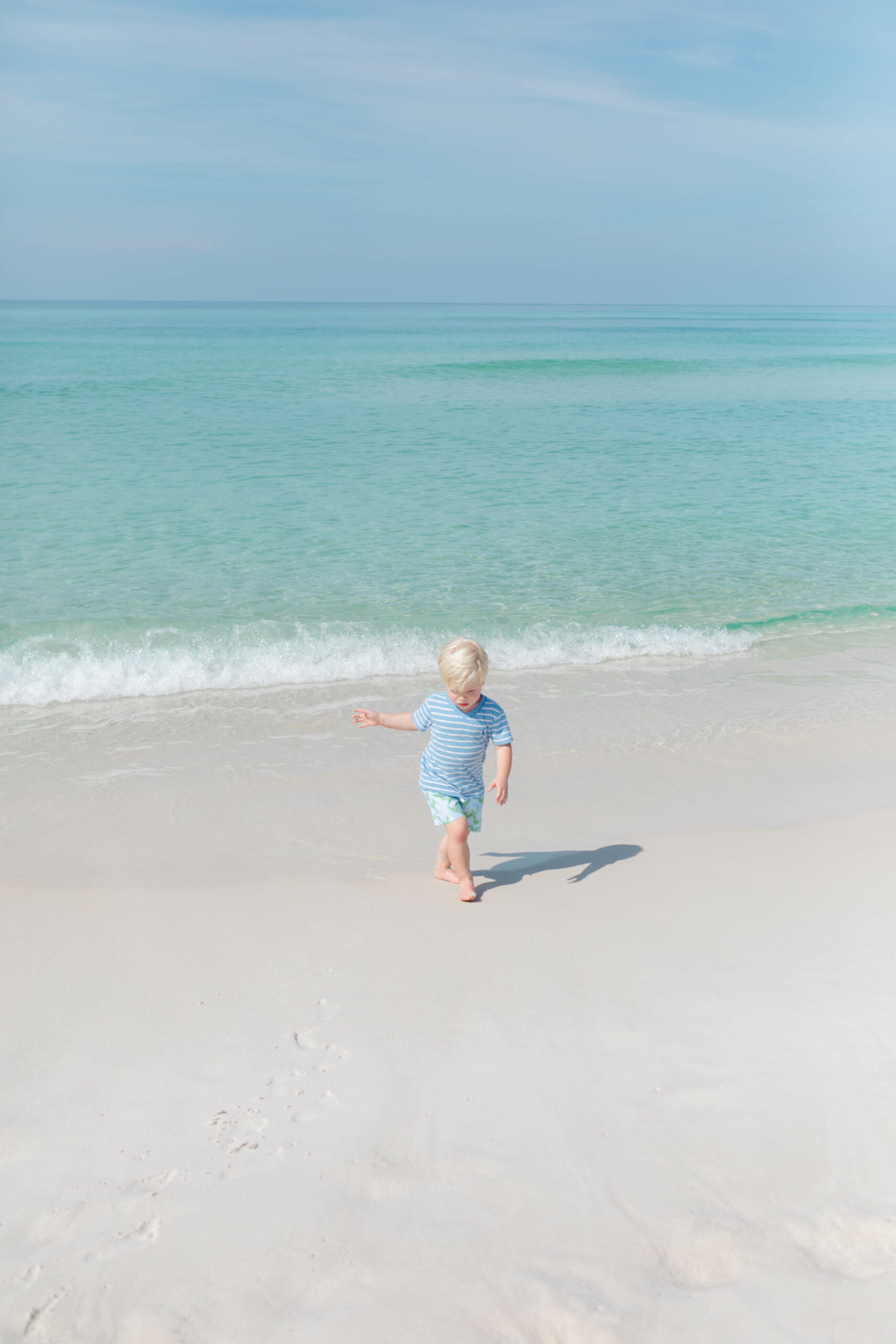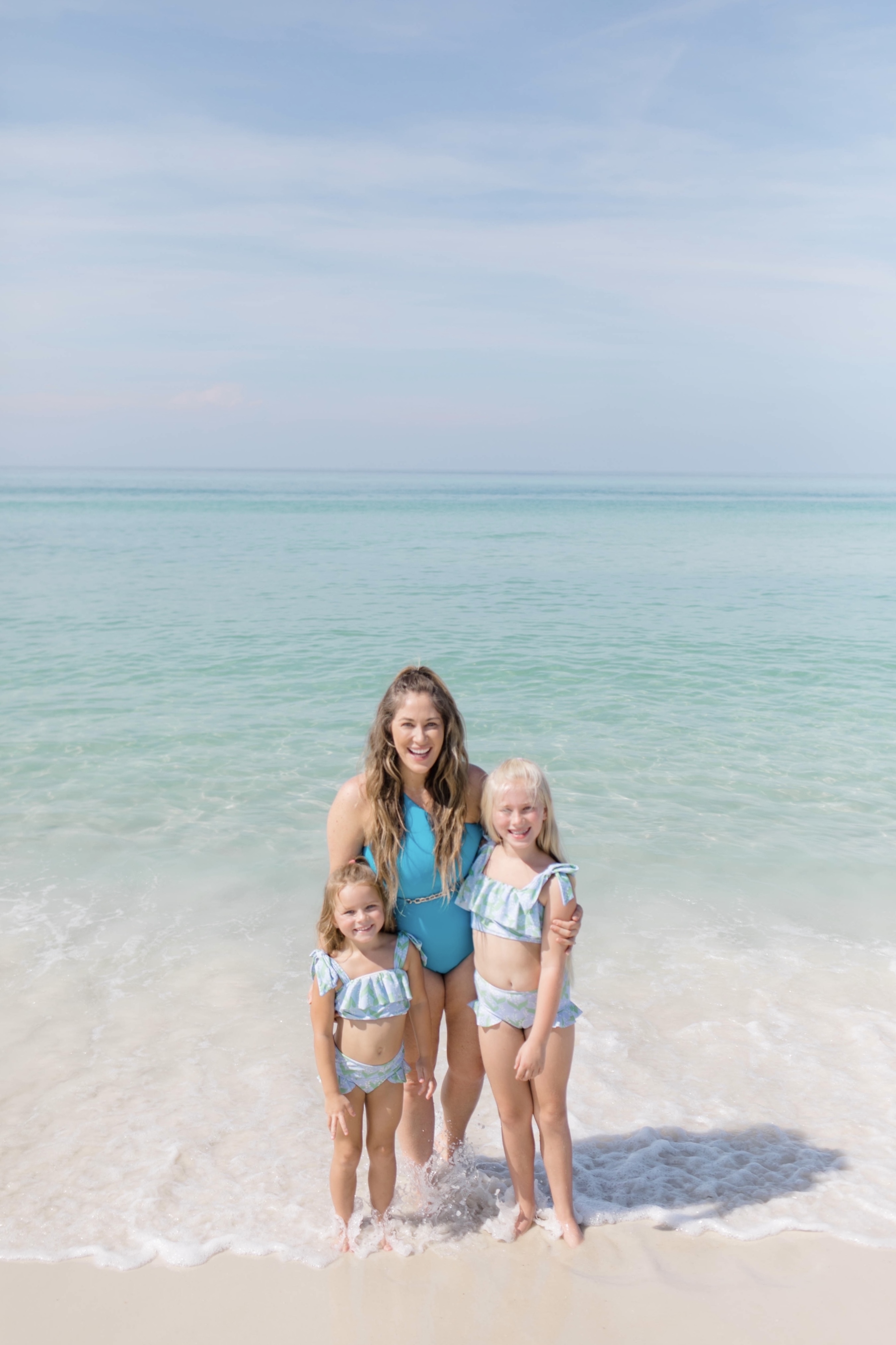 2.) Swim at the pool. This has always been the girls' favorite thing to do here, but we definitely got in less pool time this year. We had our own private aqua suite at the Pointe on 30A, and it was so convenient having our own pool right there in the backyard. With the kids all getting bigger though, we really loved to use the larger pool. It was super nice for us all to spread out and have plenty of room! Grayson loved showing off his jumping from swim lessons, and Amelia loved practicing her swimming from lessons.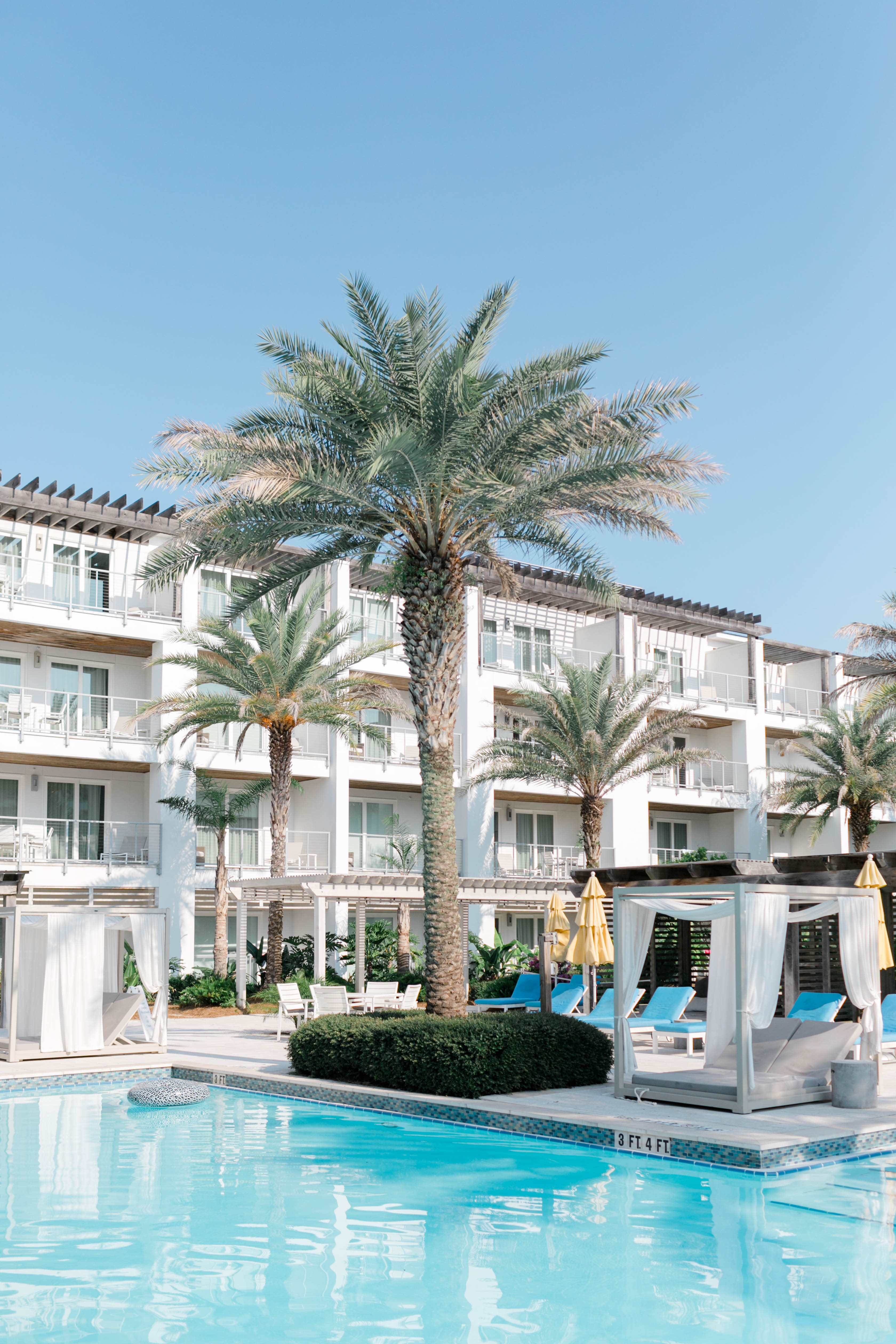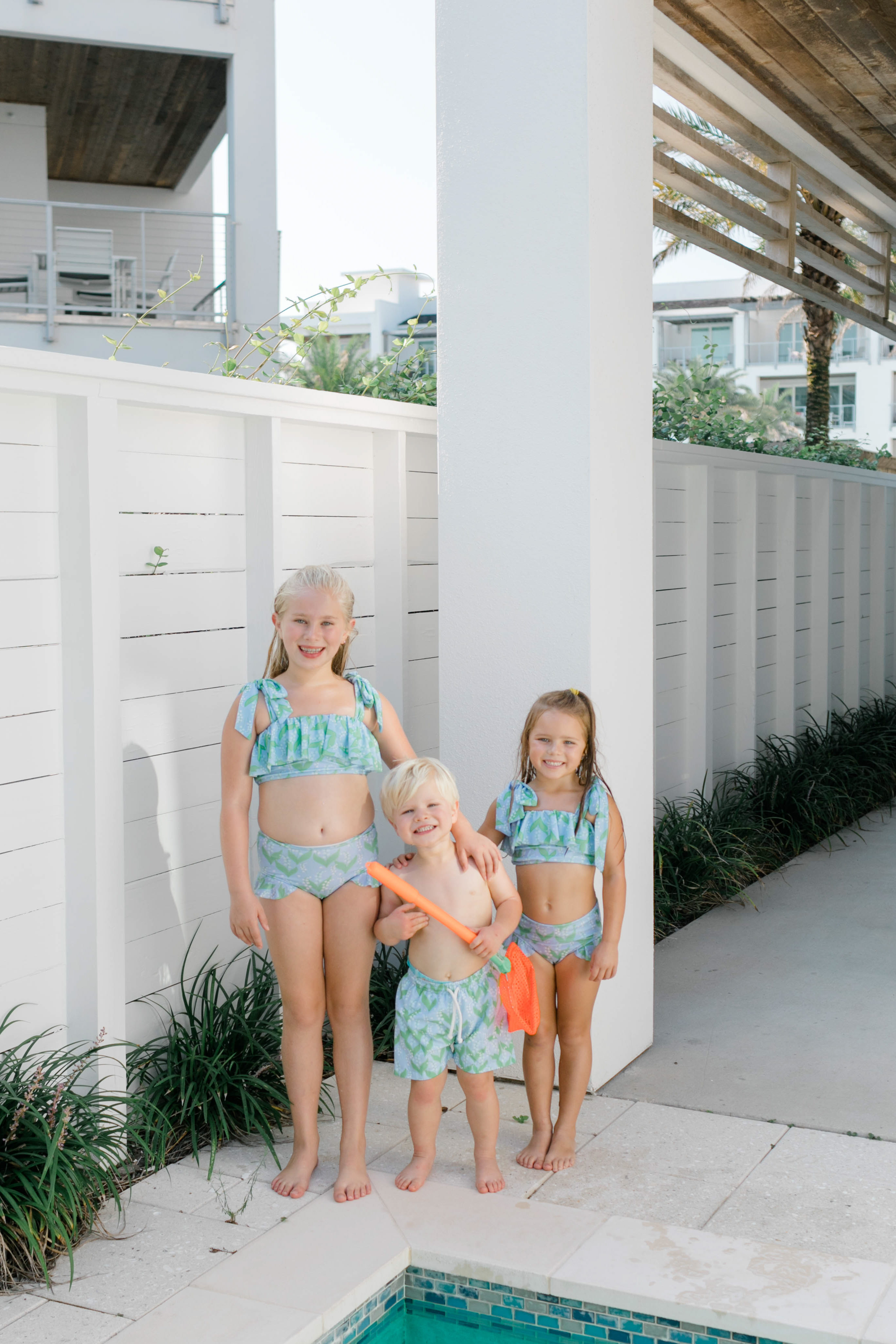 3.) Go for a bike ride down 30A. This is always another favorite of ours. We love our family bike rides. With Grayson getting bigger, he loves to ride his own bike, but we aren't quite ready for that yet here near a busy street. So we planned most of our bike rides during his nap. Leighton and I got 2 free bike rentals with our stay at the Pointe. And Amelia rode in the bike seat on Matt's bike. We ended up doing over 8 miles one day! Next year I think Grayson will be ready to ride with us on his little scooter. = )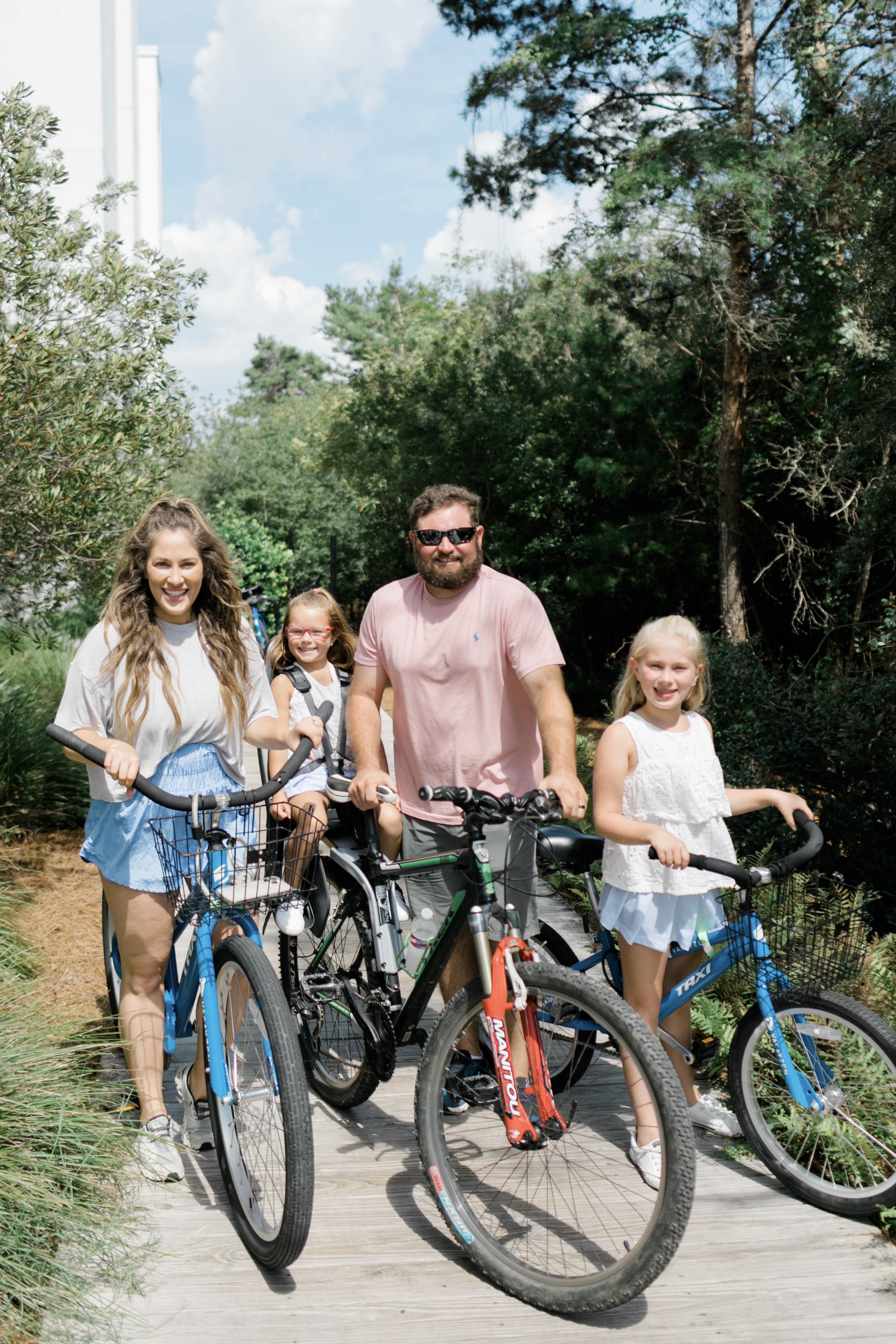 4.) Shop locally at several great clothing and souvenir stores. There are so many amazing boutiques and stores in the 30A area. Rosemary Beach Trading Company is one of Matt's favorite stores. And I love Willow Boutique. You can literally find anything you want to shop fro here from home goods to fashion. And they're all within walking or bike-riding distance!
5.) Get an açaí bowl at Playa Bowls. I love açaí bowls, and these didn't disappoint! The fact that it was 100% outside too may have helped. They were so good though, and you can add on several toppings to customize it to your liking. Yum!
6.) Get some candy at the Sweet Peddler or Sugar Shak. While I was eating my açaí bowl, the girls of course had to have some candy. This is a favorite stop of ours each time we are here. They love getting ice cream and picking out some candy while here. We usually end up at one or both of these stores each year. = )
7.) Stop by the toy store. This is another treat the kids love each time we are here. We love going to Gigi's Fab Kids. We usually ride our bikes over there and then do a little shopping. They have a great selection of wooden toys, other great toys, and even kids' clothing. We always find too many cute things there!
8.) Play at West Gulf Green. Right off of Main Street, this green area is in the perfect location. It is right over by a great hotel, great dining, a toy store, and ice cream and candy stores. So after you do a little shopping and eating, stop by here and let the kids run around and play. They ran around and played for hours before we made our way back on our bikes. Grayson just got some trucks at the toy store, so the kids loved playing with them on the green with some other little kids that were there too. They also have public restrooms here which is super convenient for kids.
9.) Get ice cream at Kilwin's. There is no shortage of ice cream on 30A, but we especially love Kilwin's. It is SO good! And we definitely stop by for ice cream once every day we are in town. We rarely ever eat out or eat sweets at home, so it is nice to treat the kids to some fun dinner nights out and ice cream to go. = )
10.) Go fishing with Florida Boy Adventures. This was our second year to go fishing with Hunter, and we had an absolute blast! This year we brought my dad and all 3 of the kids fishing. I think Grayson absolutely loved the boat ride and the boat itself. And the girls loved fishing! They did so well! They hooked several fish each, and we were so proud of them!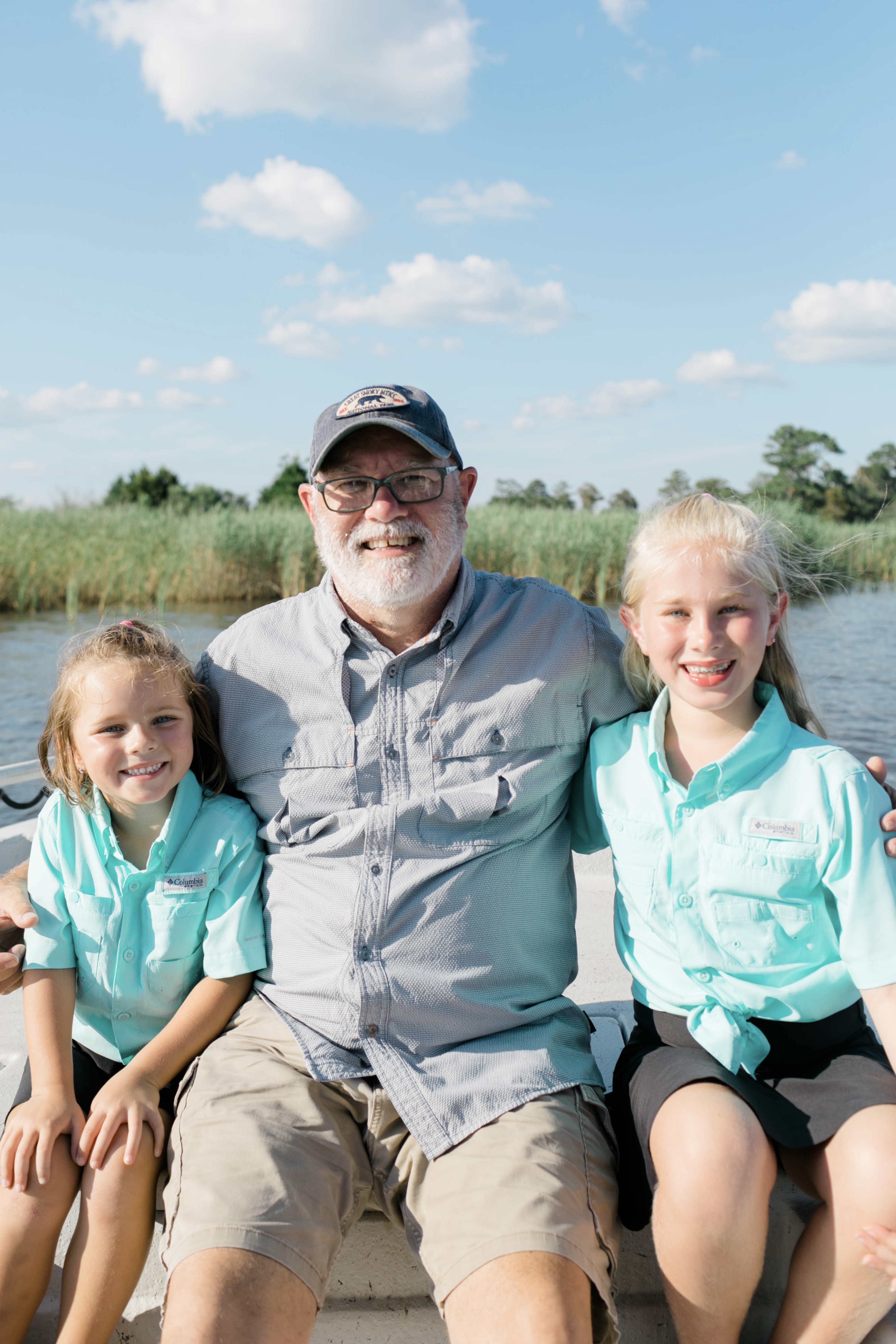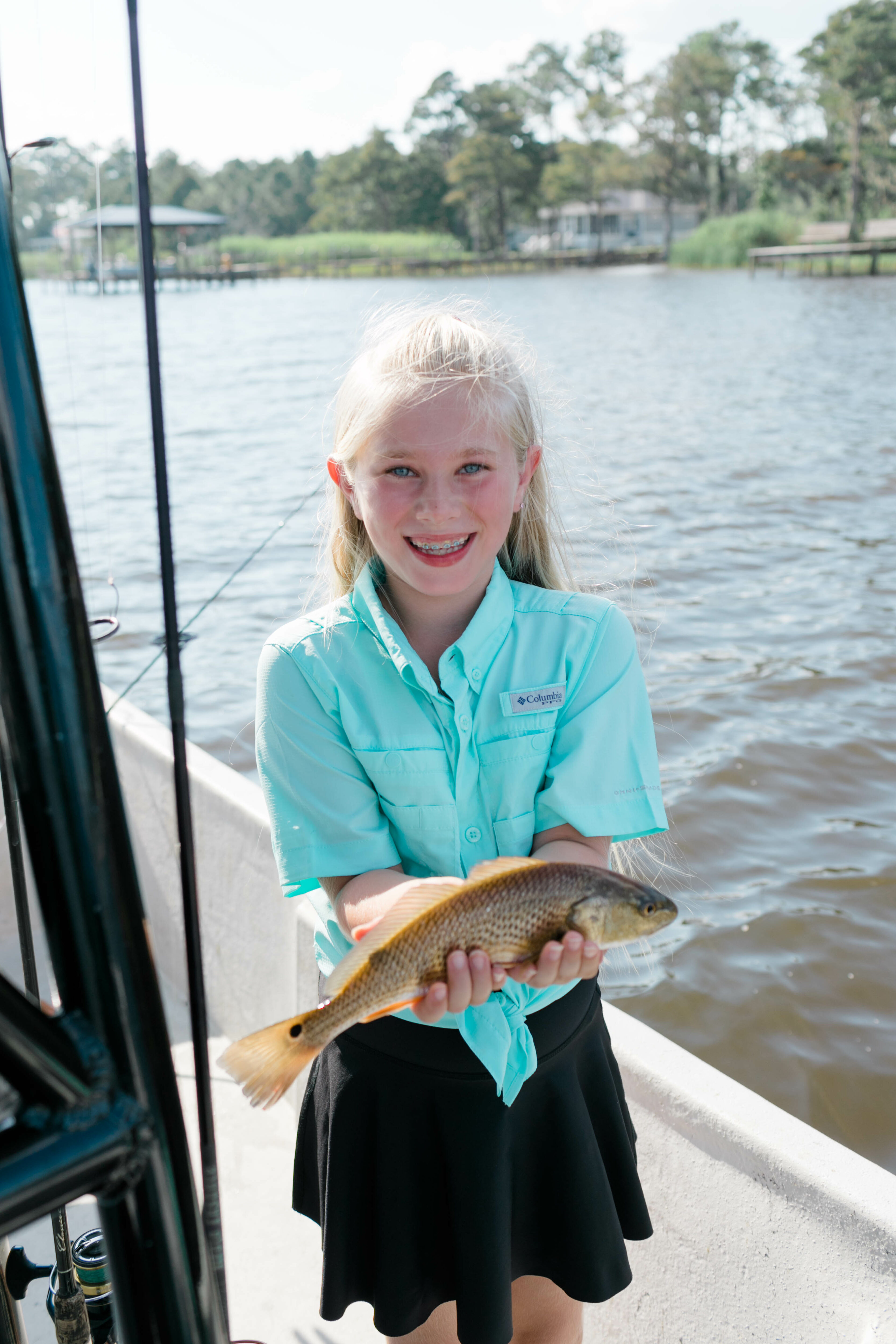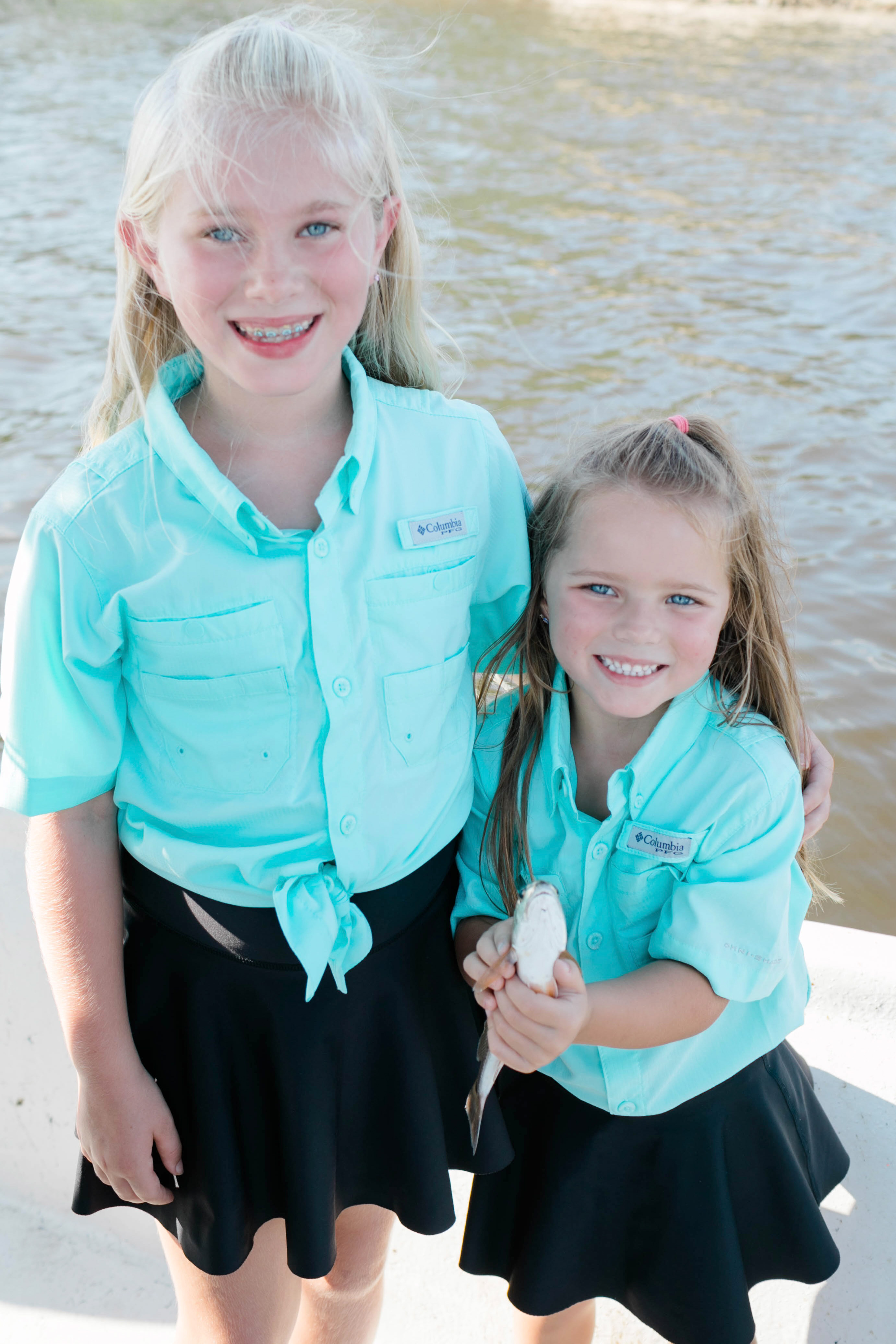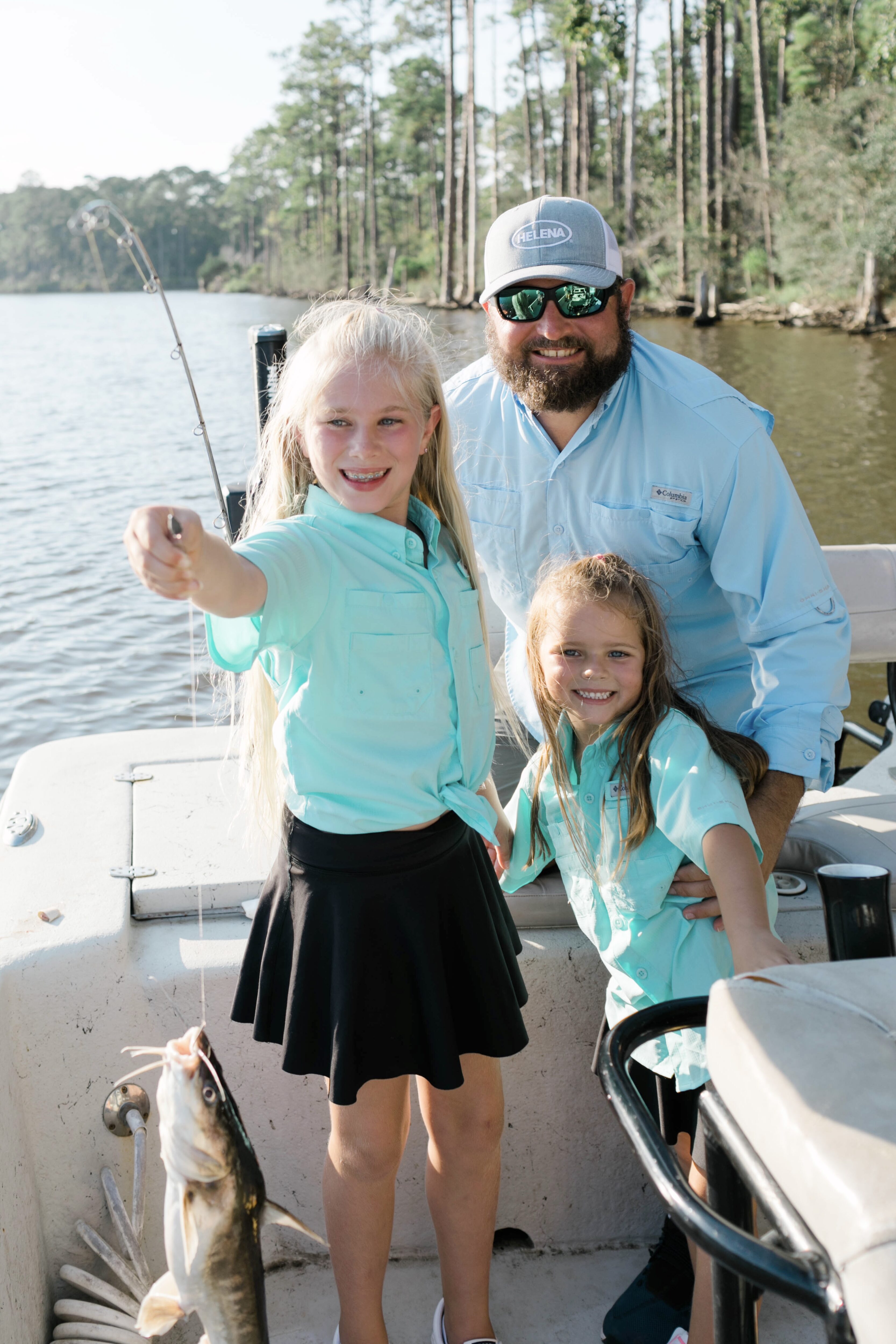 Next year we will definitely have to go for longer than 3 days, but I'm glad we got to go and make more memories at the beach. The girls said their favorite things on the trip were playing on the beach and fishing. So we will definitely have to add those to the list again next year. There are also so many other amazing beaches all down 30A that we might have to venture out and try some new areas too.
The 30A area has so much to offer, and with its large sidewalks on both sides of the street, it is super walkable, bike-friendly and kid-friendly. If you have kids, they will definitely love the 30A area. If you've been before, what are some of your favorite spots to stay and things to do?