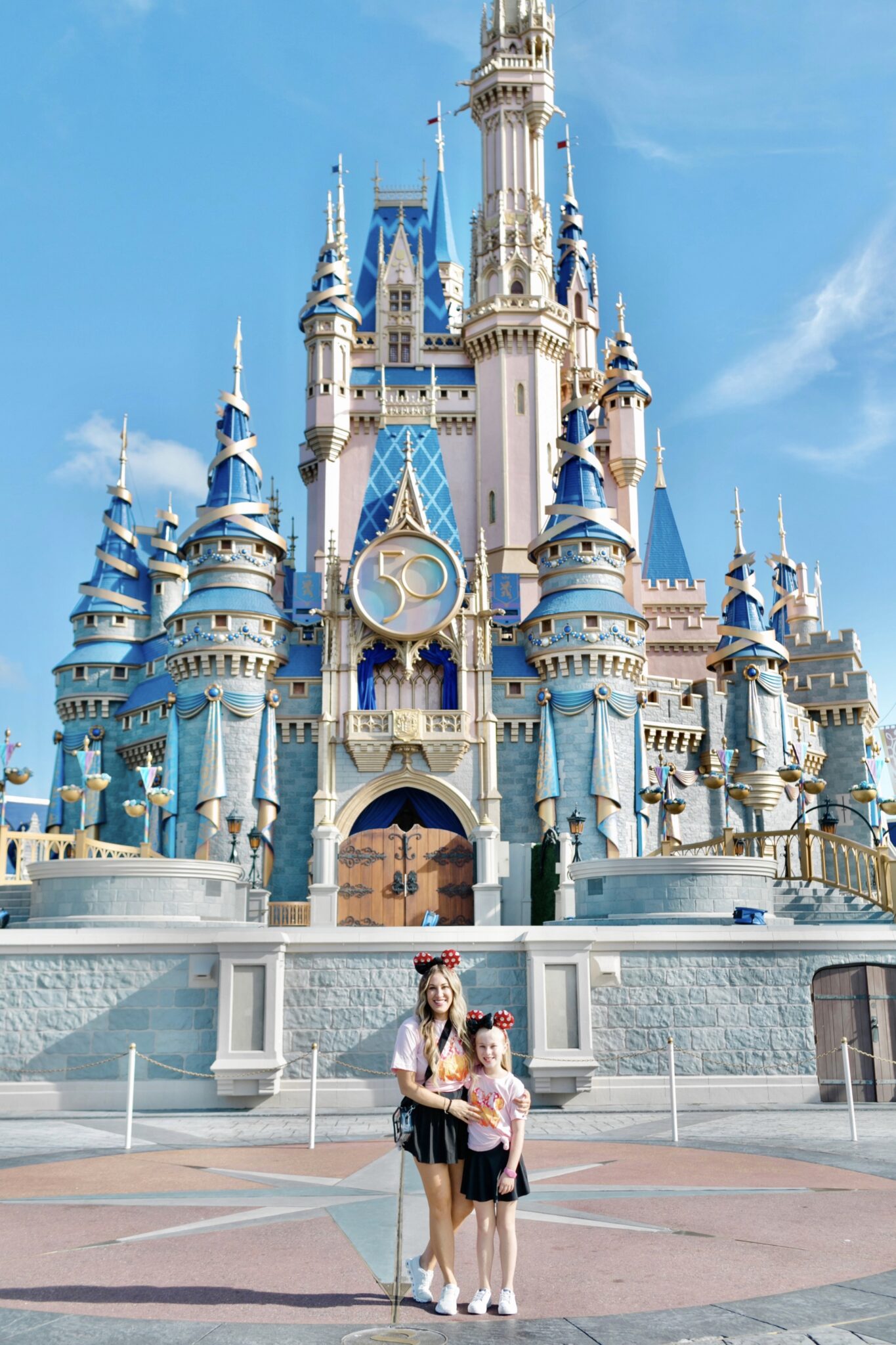 Shop the Post

I may be a little biased because we are a Halloween-loving family, but there is truly nothing like Walt Disney World in the fall! We have been to Disney several years in a row during the fall, and I just love all that Disney has to offer during this time of year! Not only is Disney all decorated for fall, but they have tons of fun fall events and shows too. Keep reading for my favorite reasons you won't want to miss Disney during fall!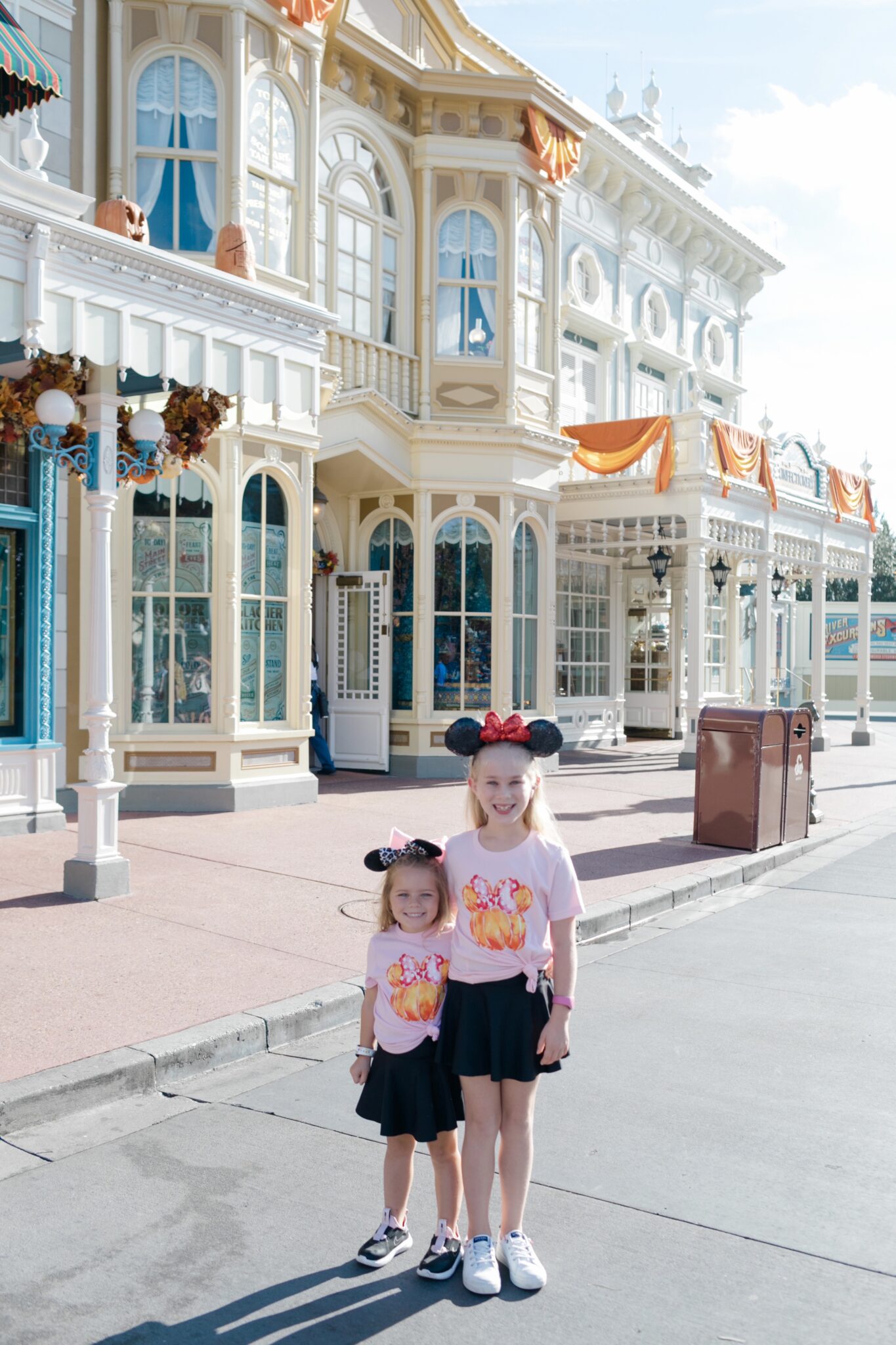 Things to Do at Disney World in the Fall
1.) This might be reason enough to visit in the fall, but the temps are SO nice! You really can't beat a little bit of cooler temps and a breeze at night in Orlando. Fall is the perfect time to visit to not be waiting in those lines during 100-degree temperatures.
2.) Disney World is less crowded during the fall! Kids are back in school usually in August or September, so it's the perfect time to beat the crowds and be able to ride many more rides than you would in the same amount of time during peak season.
3.) EPCOT International Food & Wine Festival is going on now through 11/18/23. Epcot is such a favorite park of ours (for adults and kids), and I 100% recommend it!
4.) Our absolute favorite event, Mickey's Not So Scary Halloween Party, is happening select nights now through 11/1/23 at Magic Kingdom. The tickets to this party are in addition to your park tickets during the day, but they are 100% worth buying! We got to all dress up in Halloween costumes, The kids got Halloween candy at several different areas throughout the park, and they even shot fireworks. It was so fun riding the rolling coaster and seeing the fireworks while up high in the sky riding. It was SO FUN! The ride lines were so much shorter, and we were able to cross so many fun rides off our list that night. They also have parades going on and the Hocus Pocus stage show! Everyone in the family will have a blast!
5.) The decorations make it magical! You can see from the picture above that all of Town Square and Main Street is decorated for fall and Halloween with tons of pumpkins, leaves, and plenty of yellow! It's the perfect time to dress up in your Halloween costume or your favorite Disney pumpkin shirt and visit the most magical place on Earth!
6.) The fall food is so yummy! Starbucks on Main Street will have all your fall favorites! And it doesn't stop there; several of the restaurants will be offering some fall-inspired dining.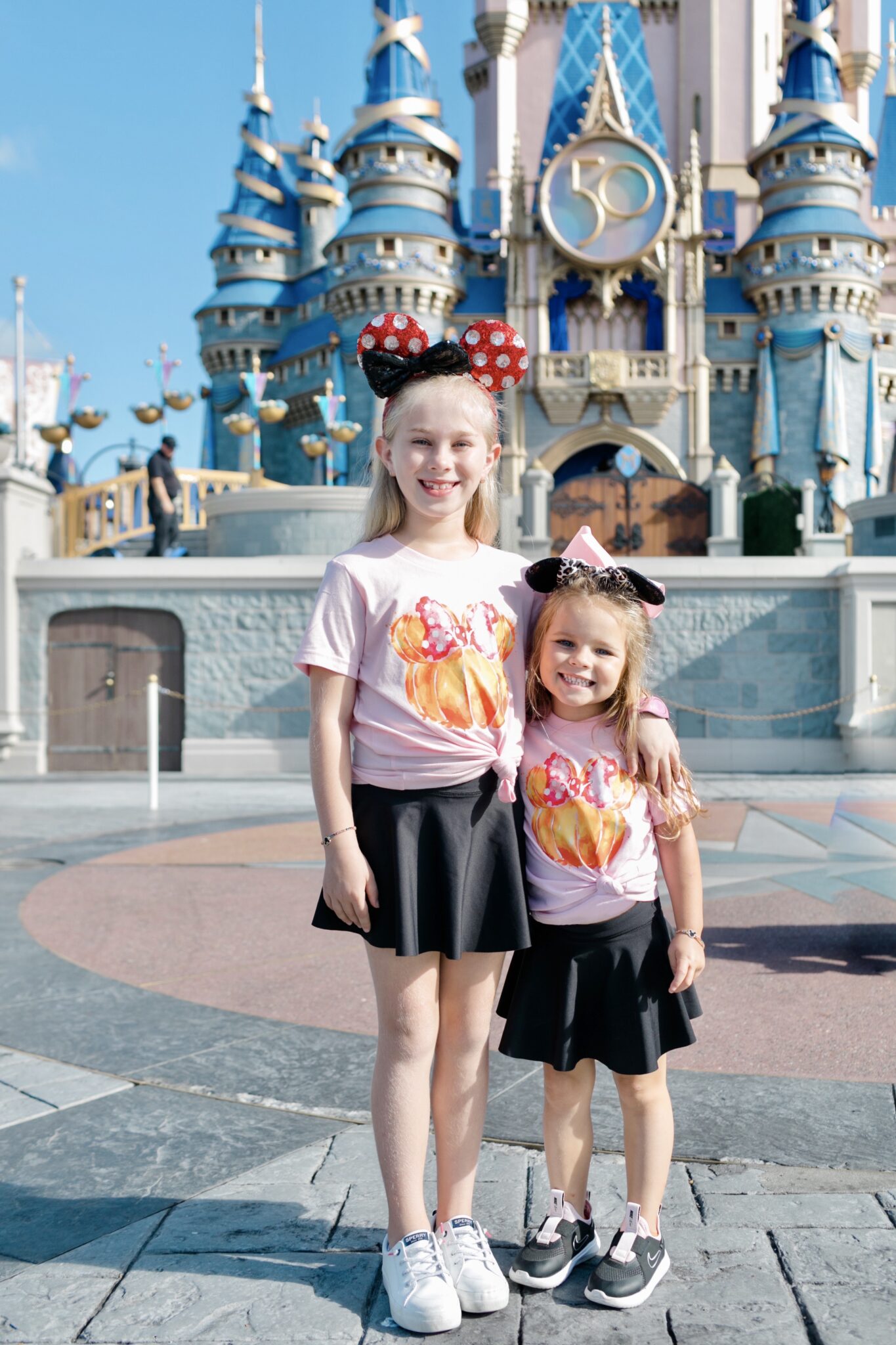 Have you ever been to Disney World in the fall? What are your favorite things about fall at Disney? Let me know!