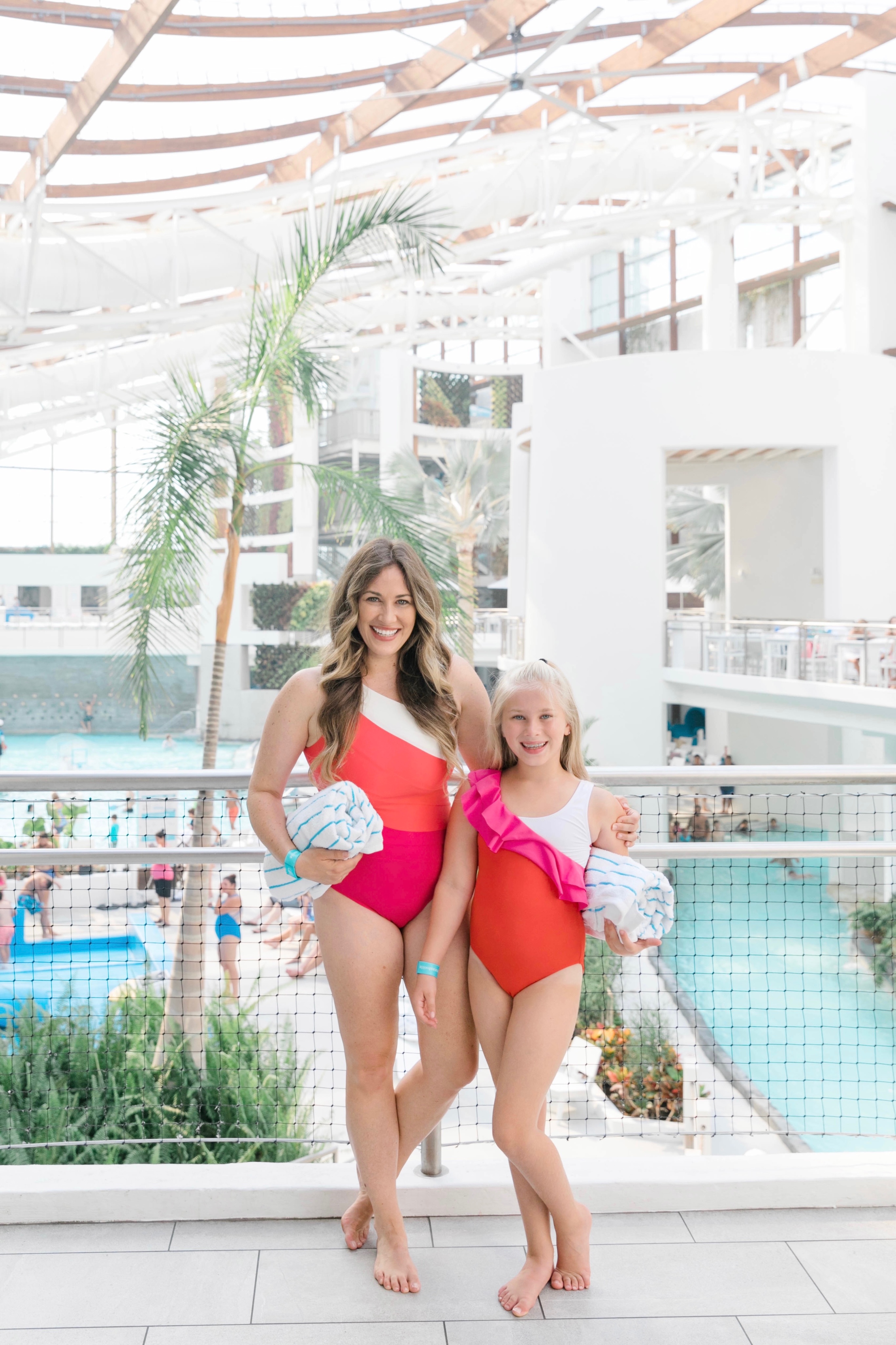 Shop the Post

Everyone has heard of Gaylord Opryland. It is one of Tennessee's (and the South's) premier destination resort hotels. We have been coming here for years and love it! I love that I get to take my own kids here after growing up and hearing stories about Gaylord Opryland. The hotel in Nashville is huge and is actually the largest of all the Gaylord hotels. And a few years ago they added on an indoor/outdoor water attraction, SoundWaves. The hotel was already amazing in and of itself, and now it has even more to offer for everyone!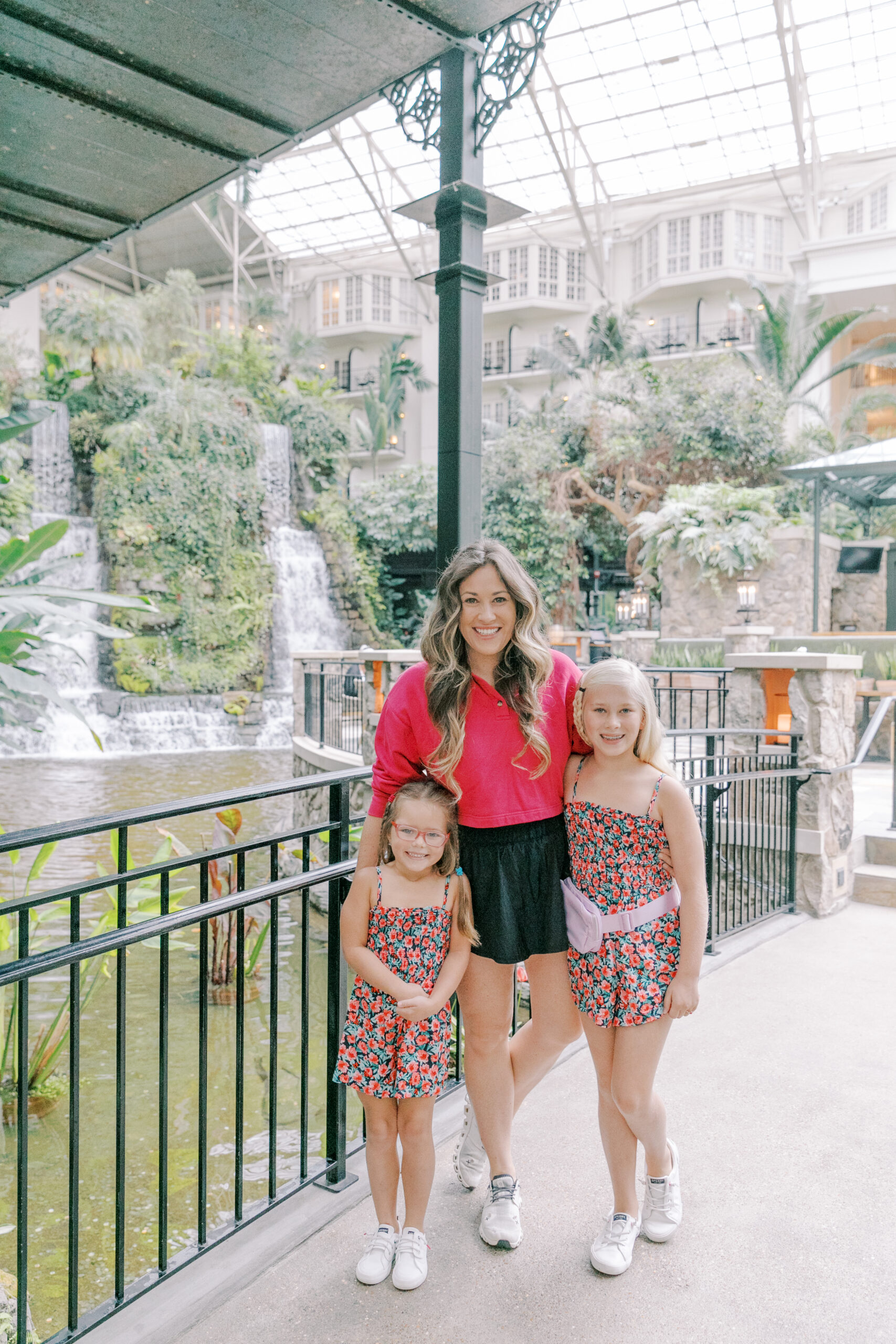 SoundWaves is a 111,000 square feet, 3-level water attraction that has an adult's pool indoors, an adults-only pool outdoors, private cabana rentals both indoors and outdoors, a lazy river indoors, a rapid river indoors, a wave pool outdoors, and tons of waterslides both inside and out! During summer, the indoor and outdoor portions are open. And during the cooler months, just the indoor part is open. But no matter which time of year you go, it is 100% worth it! SoudWaves has SO much to offer families and kids!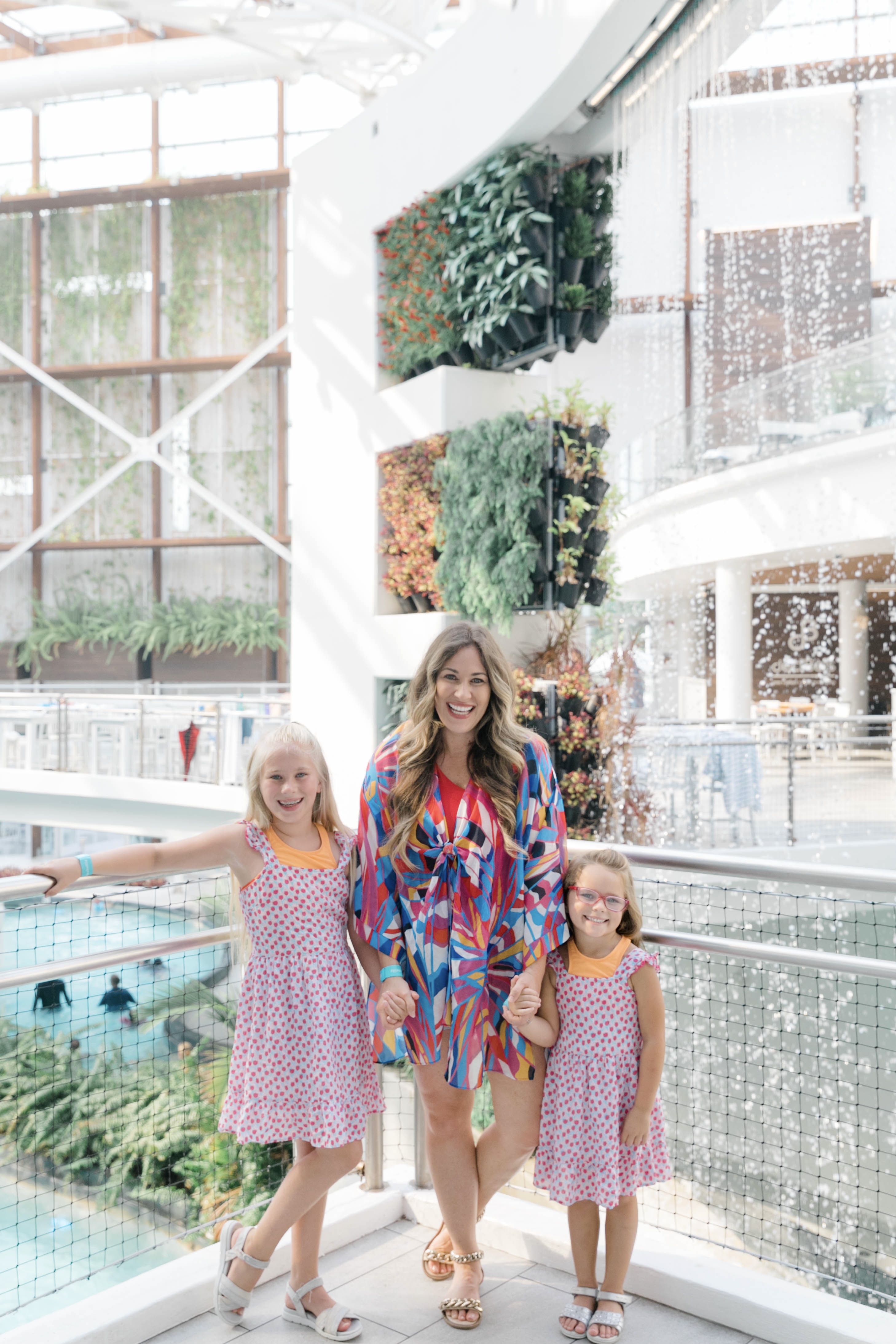 Indoor Attractions at SoundWaves
Rapid Remix – Climb aboard a mega raft for 4-5 people and get ready for a breathtaking series of vortex complete with 21 LED lights and 12 music speakers. 42″ height requirement. Riders between 42″ and 48″ shall be accompanied by a Supervising Companion.
Stage Dive – This ultimate body sliding adventure features two slides. Choose the translucent tube with LED lights or try the opaque tube with no lights for even more suspense. 42″ height requirement.
Record Launch – Choose your adventure at the top. Pick the tubing bowl path for an intense centrifugal experience with 16 LED lights and four music speakers. Or push the limits of gravity with our two-person serpentine water ride. 42″ height requirement. Riders between 42″ and 48″ shall be accompanied by a Supervising Companion.
Crowd Surfer – Nashville's only double FlowRider® lets two people surf at once.
Up Tempo Rapids River – Zip along on this 36″ rapid river, complete with waterfalls and spray features.
Down Tempo Lazy River – Grab a tube and float down this relaxing river through cavernous rock features with LED lighting and music.
Groovin' Lagoon Activity Pool – Fun for all ages, explore this pool area's rock wall, lily pad walk, basketball hoops and 30′ water curtain.
Quarter Note Cove – Explore this splash pad and pool designed for young children.
Half Note Cove – This multi-level play structure is great for kids of all ages with its multiple small and medium slides, shallow water, and spray features.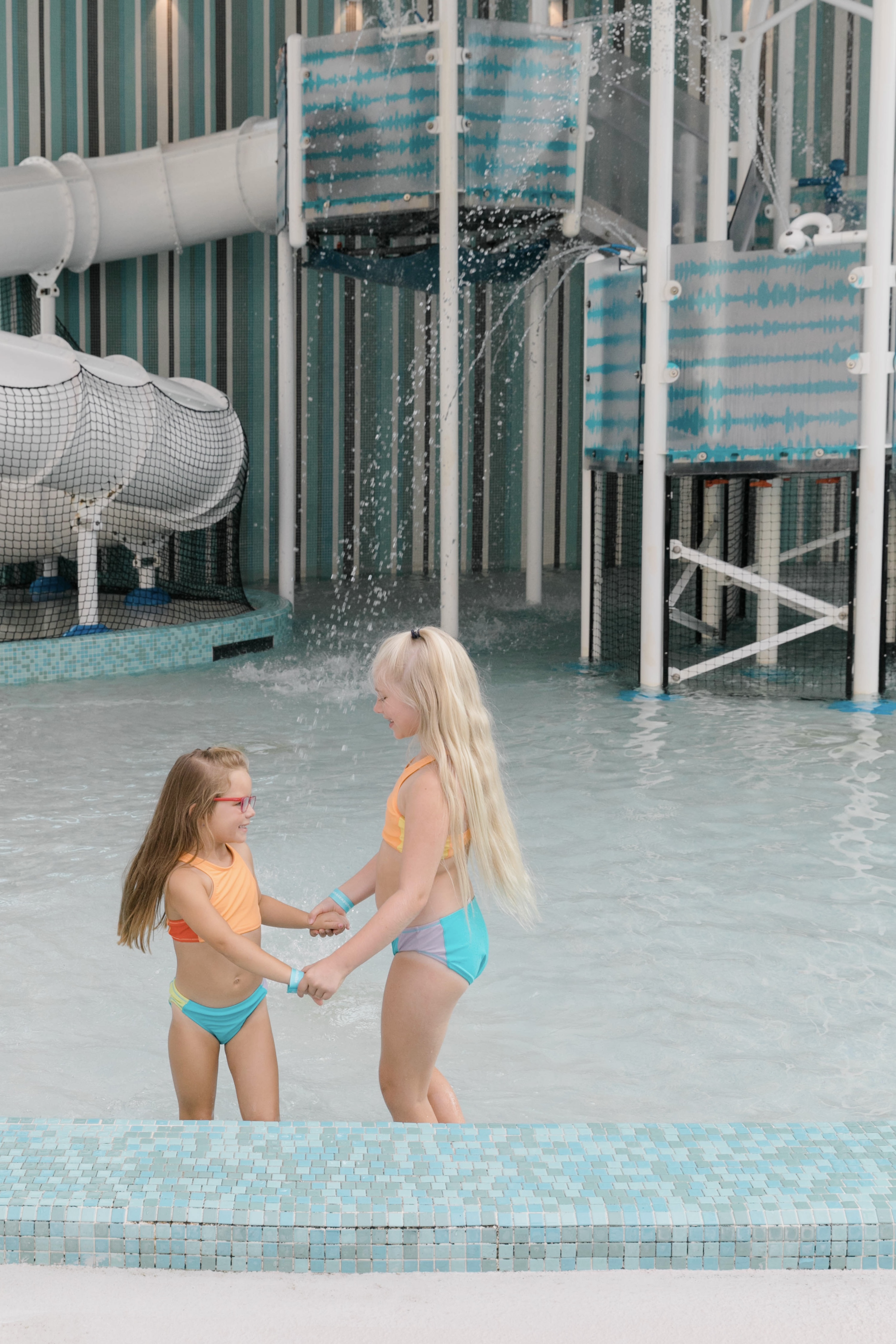 Outdoor Attractions at SoundWaves
Beat Drop – The floor drops and riders plunge down a near-vertical tunnel to enter a looping water slide. 48″ height requirement.
Bass Drop – This extreme high-speed, open-flume body ride is a six-story free-fall into six inches of water! 48″ height requirement.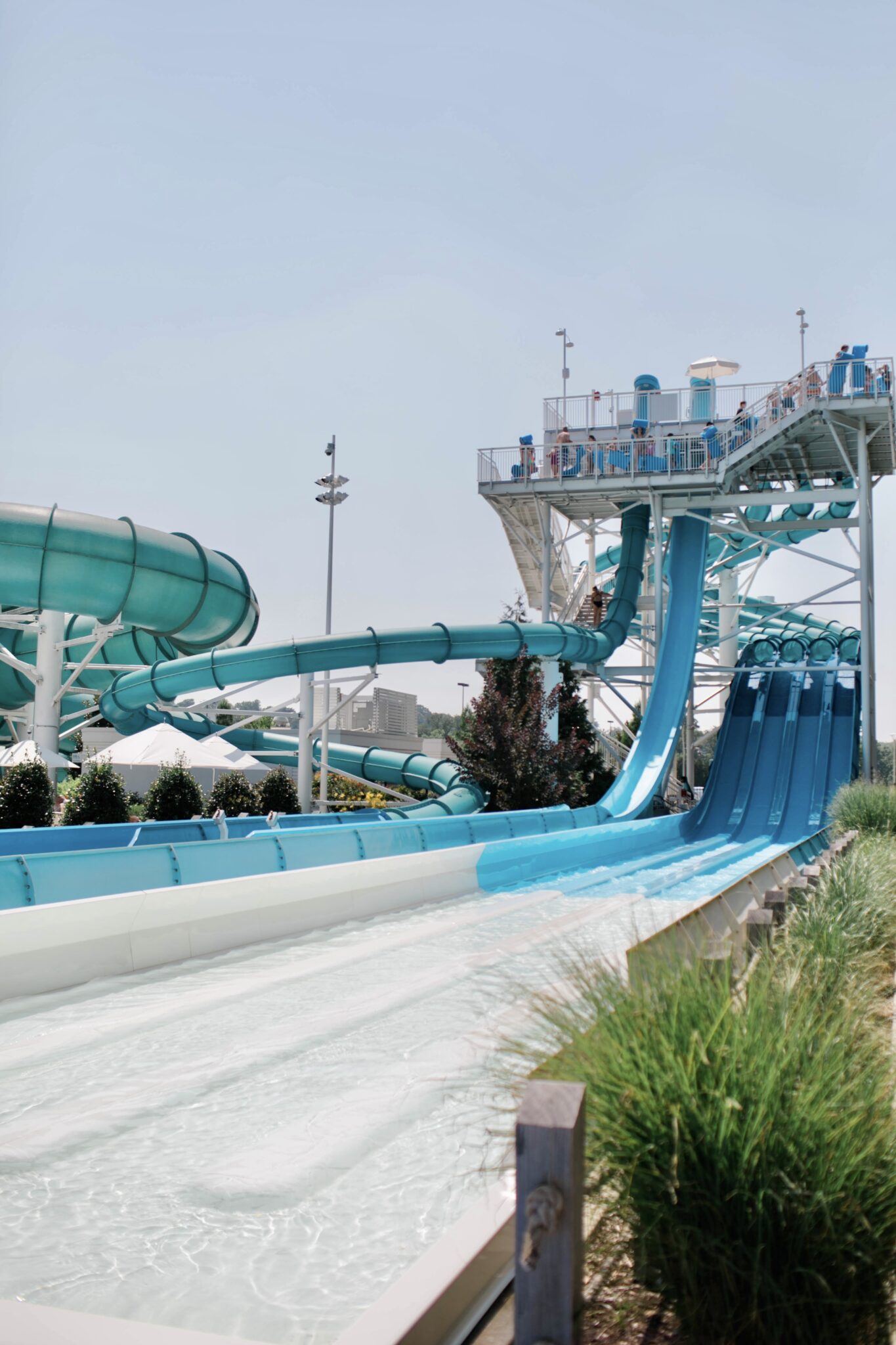 Rock'N Racer – With four lanes, riders race each other through tight 360-degree loops to see who finishes first. A leader board at the bottom shows who won. 42″ height requirement.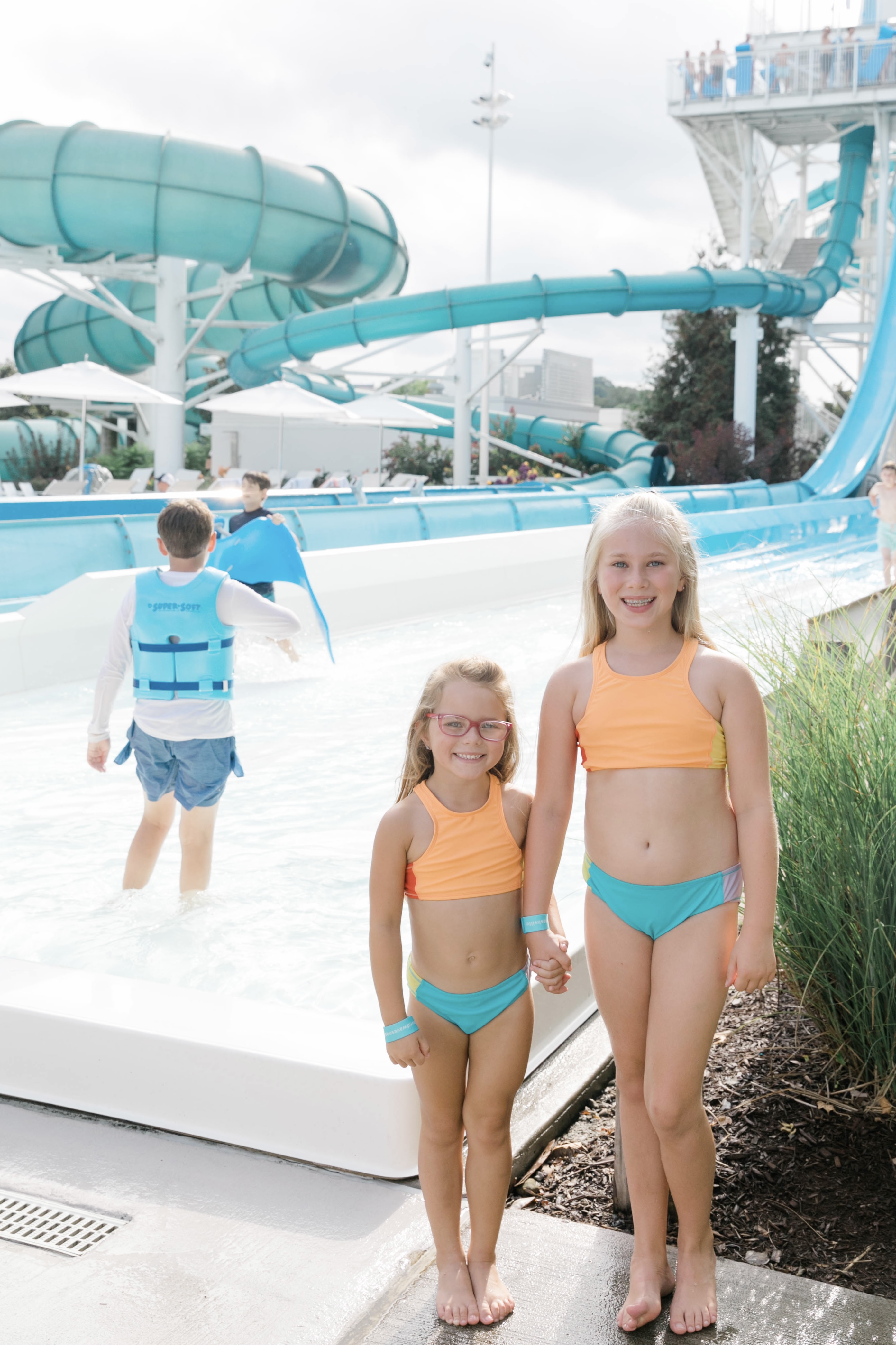 Rising Stars Stage – This multi-level play structure is great for kids of all ages with its multiple small and medium slides, shallow water, and spray features.
Tidal Track Wave Pool – Waves come every 10-15 seconds on this beach that goes out to 6 feet deep, complete with a giant LED screen that can be viewed from the water or the hundreds of feet of shoreline.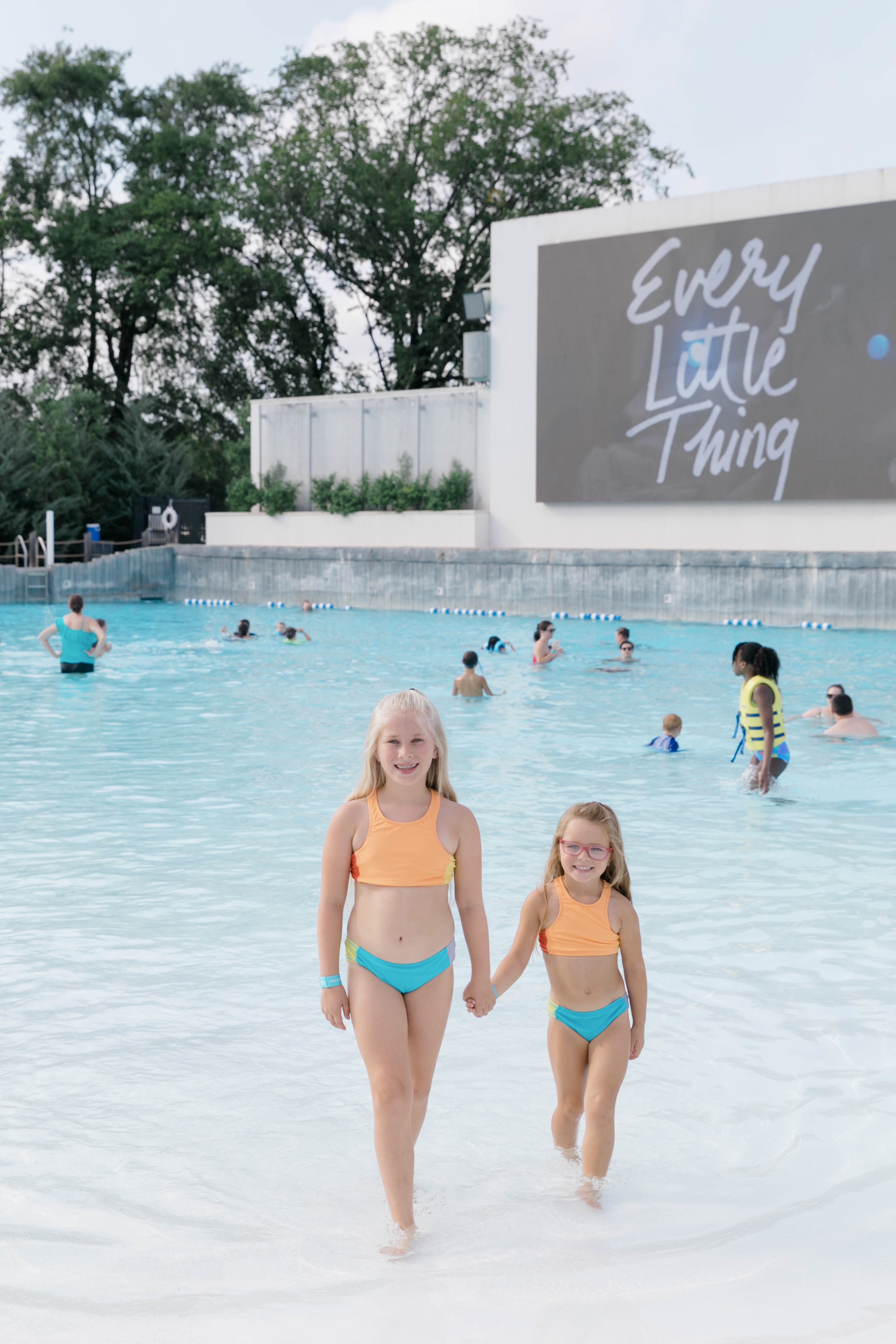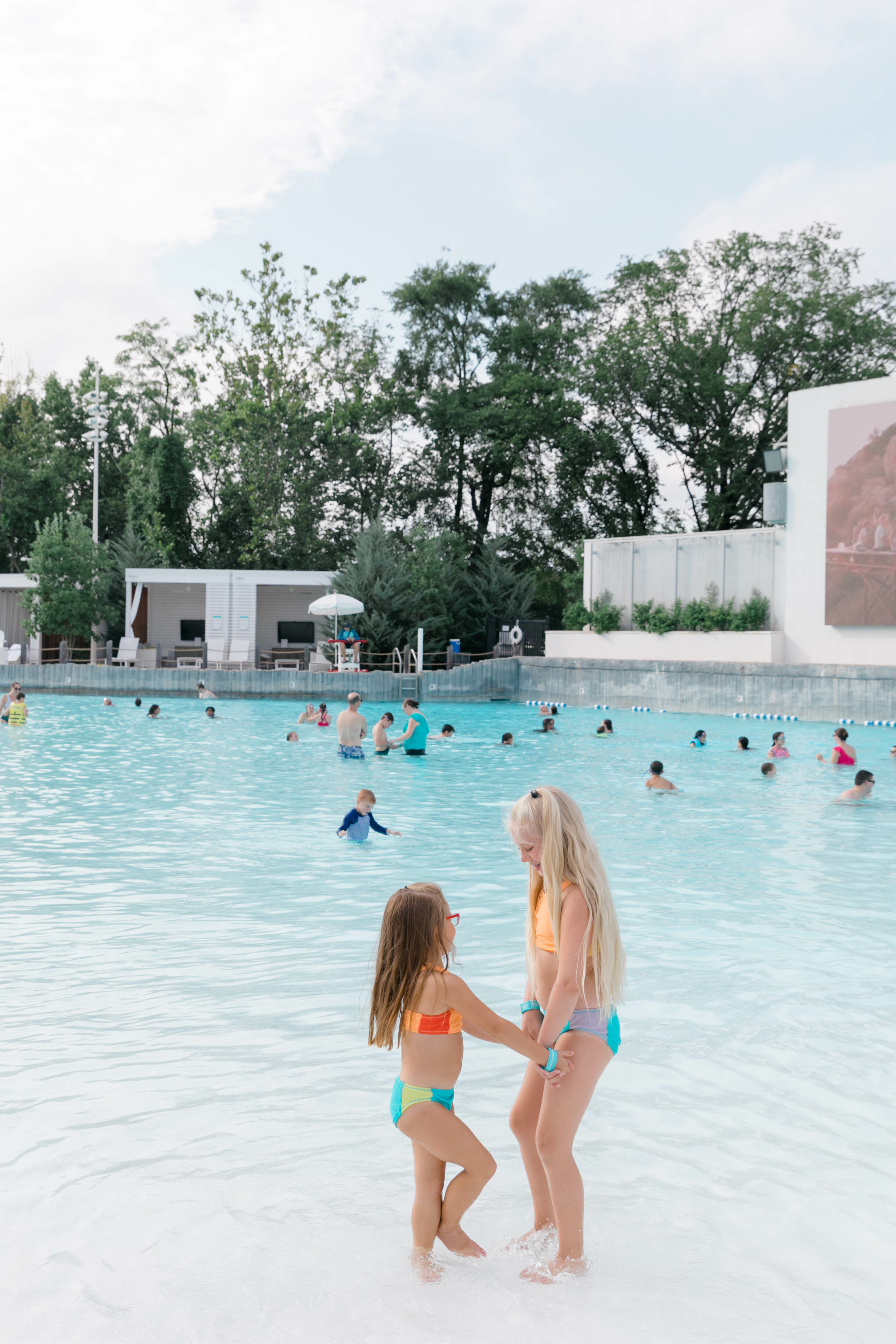 Diamond Pool – This adults-only flat water outdoor pool area is for ages 18 and up only
No matter what time of year you come to Gaylord Opryland, you will definitely have an amazing time! We honestly love spending all the seasons and holidays here. They are all great in their own unique way. And no matter what time you come, you can still visit the indoor portion of SoundWaves. Just make sure to purchase your tickets to SoundWaves when you book your stay at Gaylord Opryland because entry to this attraction is separate.
Aside from SoundWaves, the hotel itself has so much to offer too. We always have to do the flatboat rides. All 3 of the kids just love it! It's even fun for adults, and during certain times of the year, they have fun themes. This time they had a pirate theme that the girls really loved.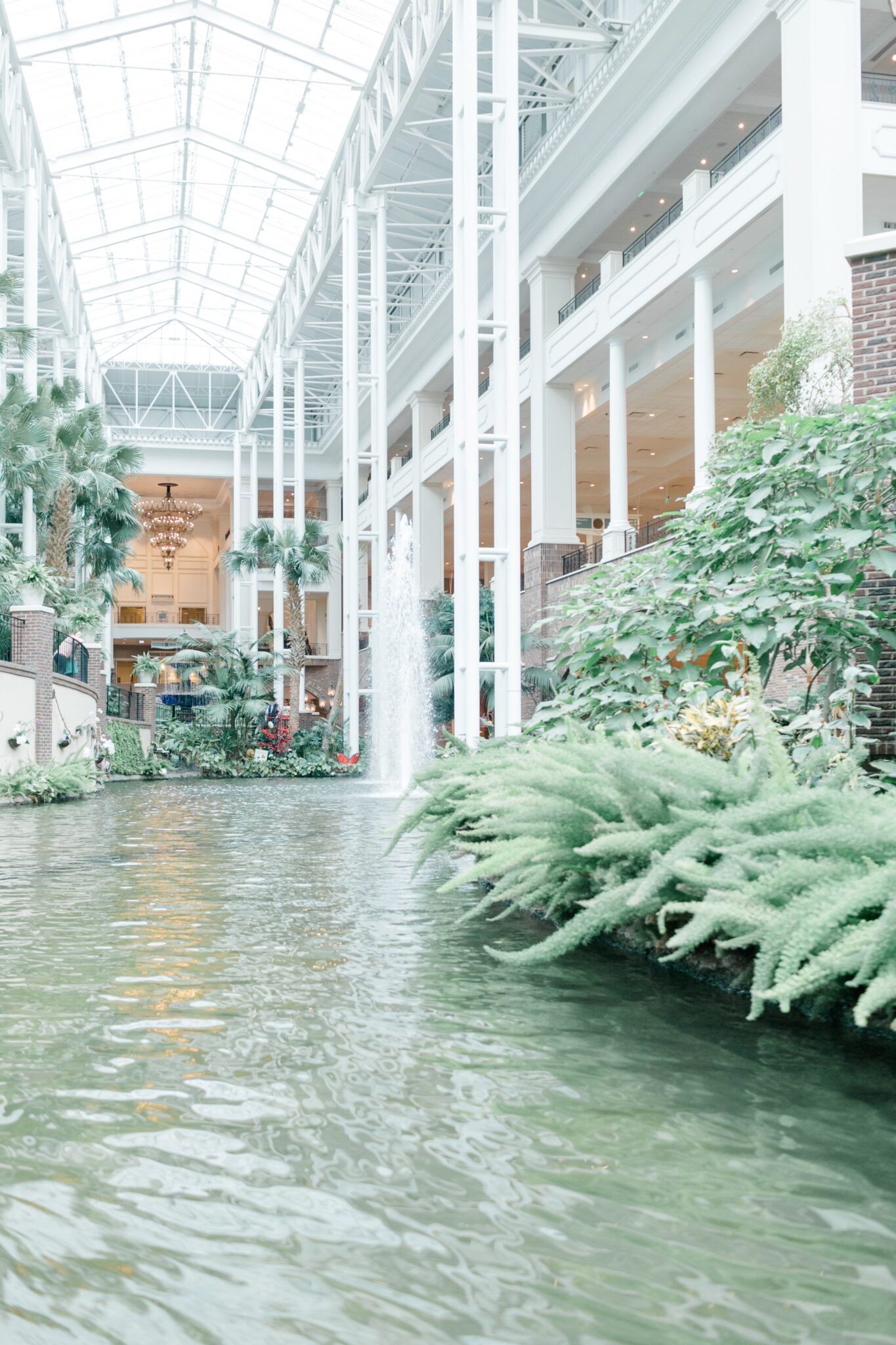 The hotel also has a few arcades that we visited wit the girls this last time. They each got an arcade card and loved playing! They have several good restaurants including a couple coffee shops, ice cream and gelato shops, a pizza restaurant, a toy store and SO much more! This place was made for kids and families!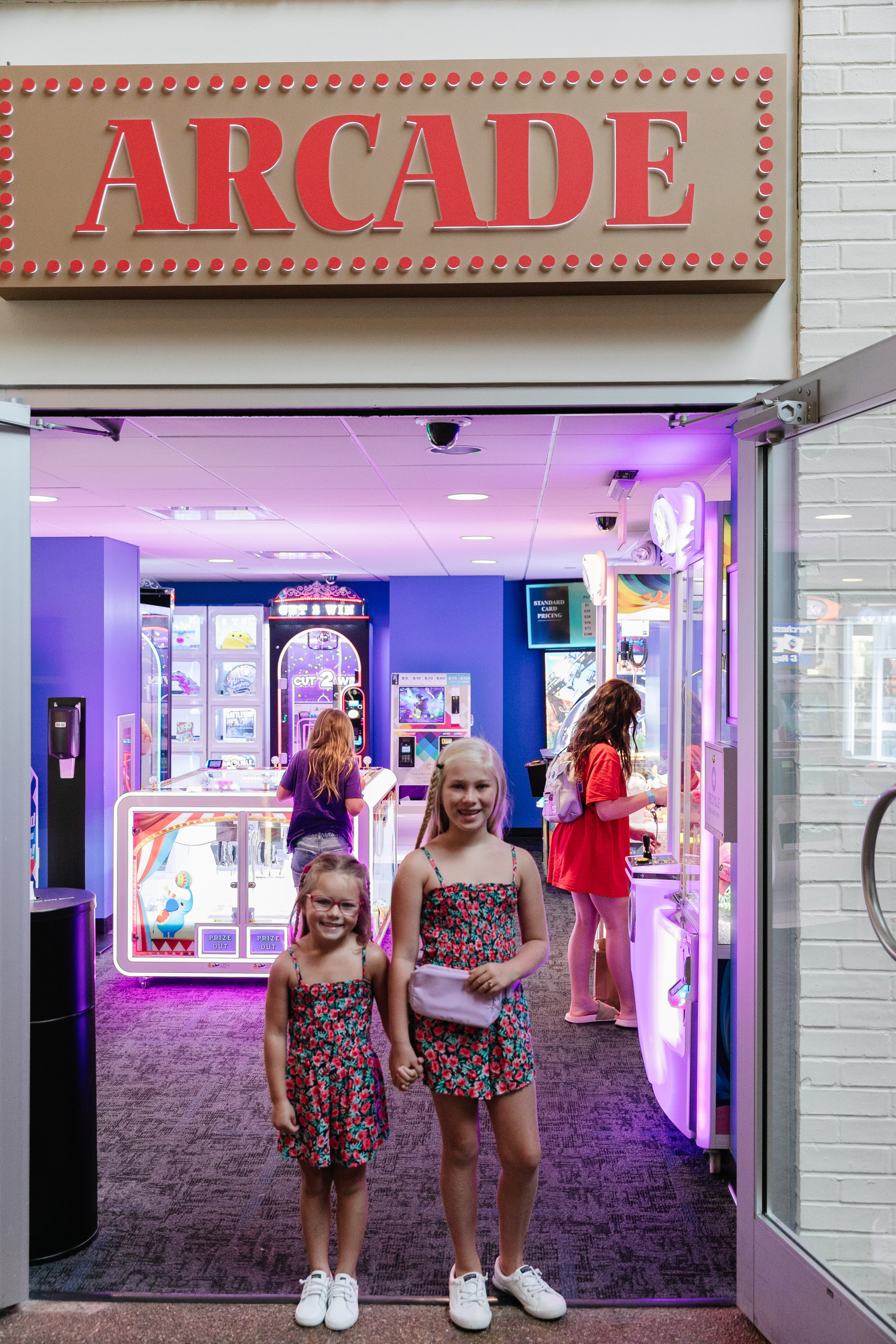 And just walking around the hotel is quite a treat in and of itself! The atrium is filled with beautiful gardens, trees, flowers and plants. You can walk around and learn about the different plants there in the hotel which is really cool. They also have several waterfalls overlooking the flatboat ride. The hotel is always the perfect temperature because of the gardens in the atrium. So no matter the weather outside, it's always the perfect temp in Gaylord. And you never have to leave the resort!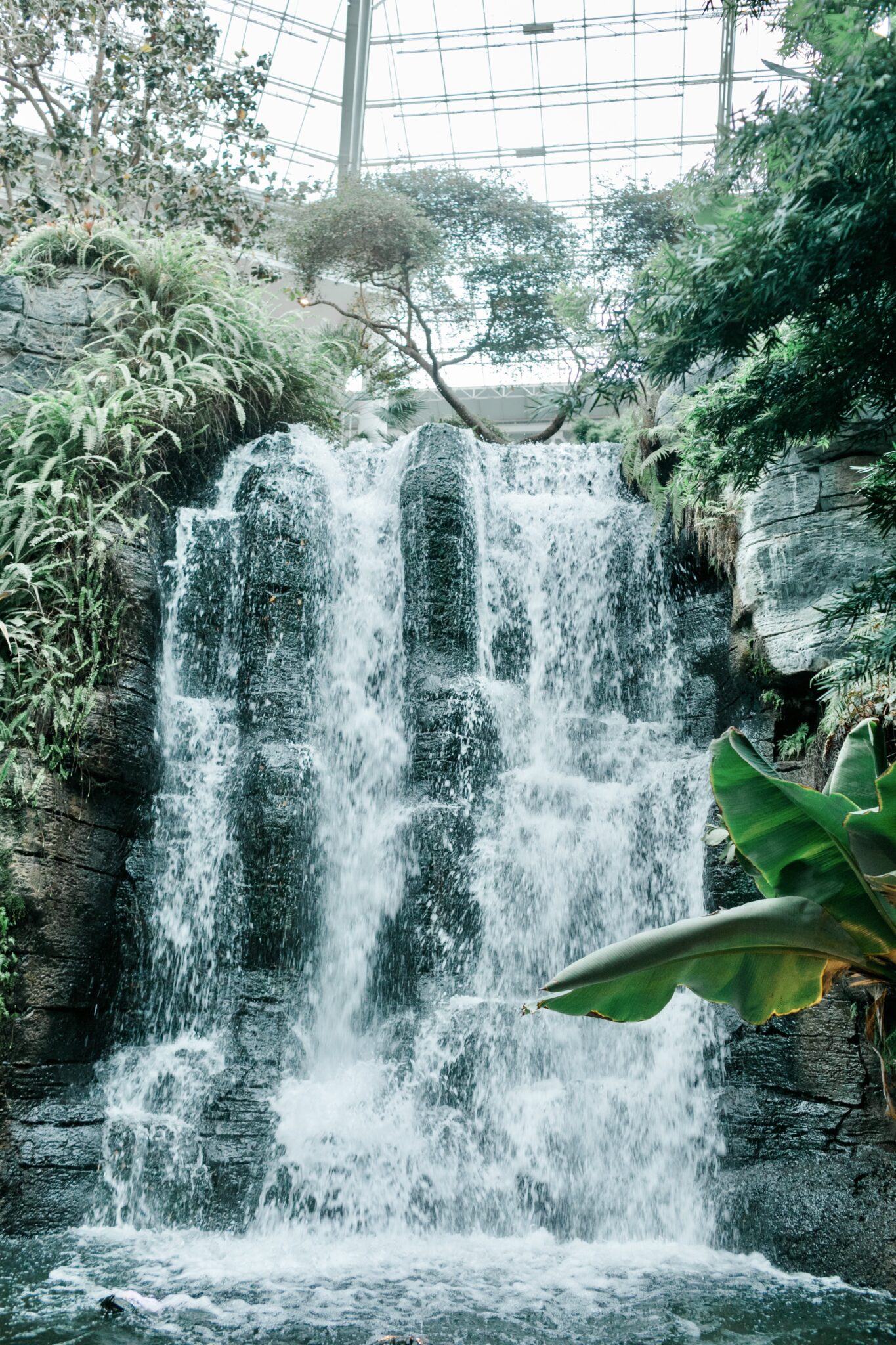 We always love the rooms at Gaylord Opryland too. They have so many different spacious room options, and you can even add on an adjoining parlor. Most of the rooms come with balconies too, and the kids love them! They are great for sitting out on and relaxing, listening to music downstairs and even looking at the water and other sights down below.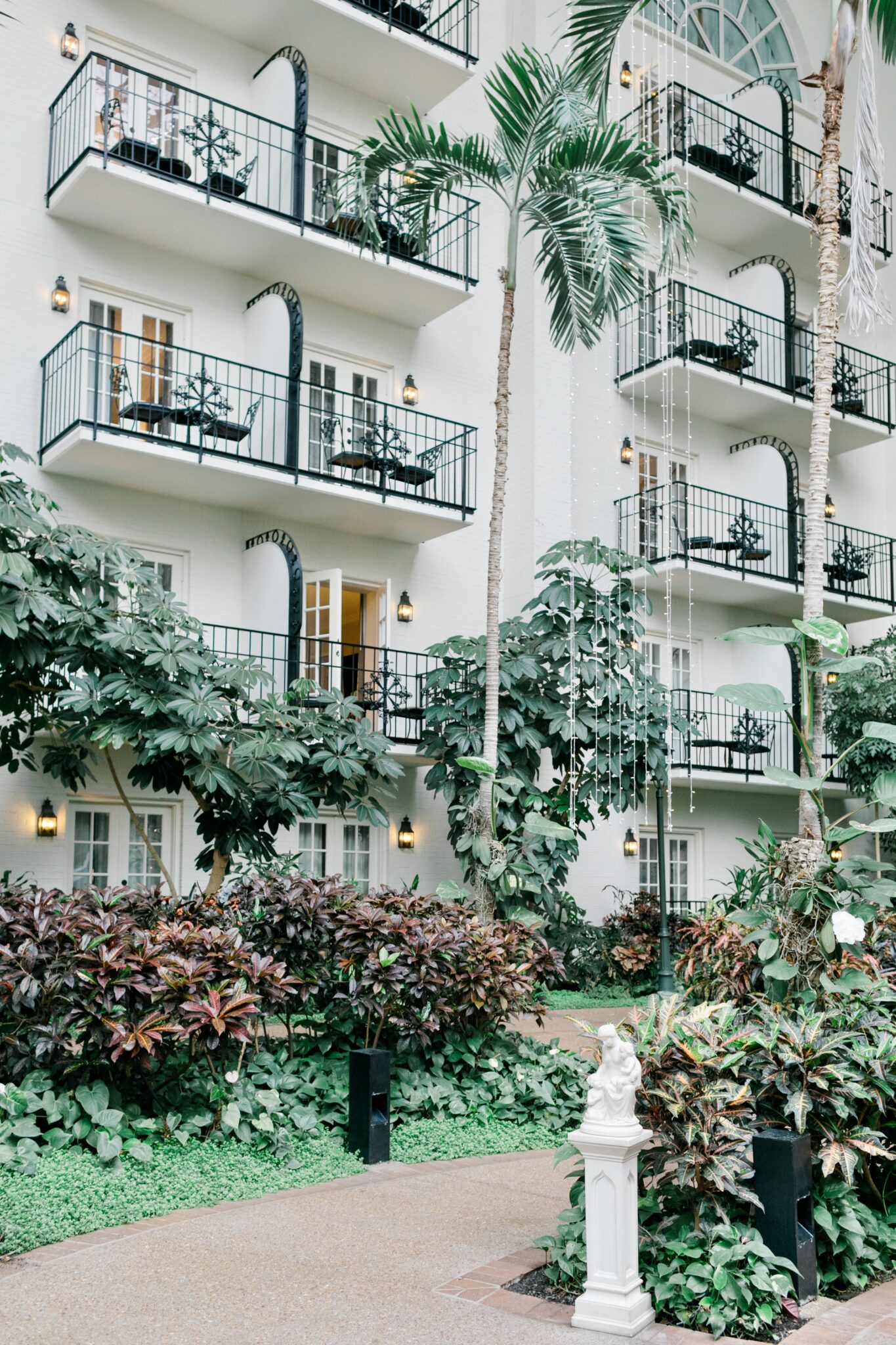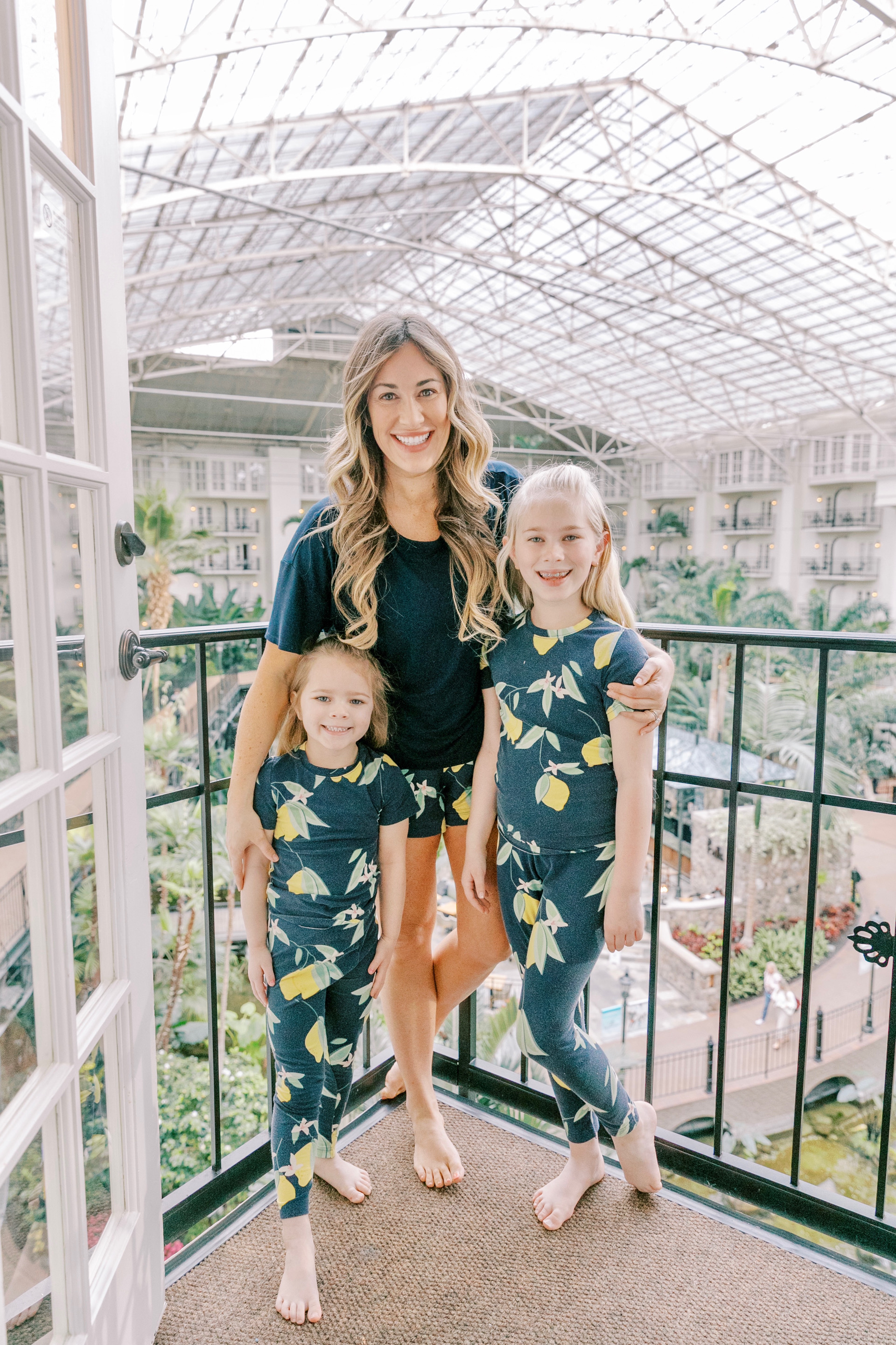 What I love most about Gaylord Opryland is that you never even have to leave the resort. They have everything you need from tons of dining options to large, nice rooms to indoor and outdoor water attractions to boat rides to arcades to music to other fun themes and games going on seasonally. There is always something to do for kids and adults too! If you head to Gaylord Opryland soon, make sure you don't forget to get your tickets to SoundWaves. No matter what time of year you go, you will want to squeeze in a day or two to their water attraction. They have so many fun water slides, lazy rivers, surfing, and more! Have you been to SoundWaves at Gaylord Opryland before? If so, what's your favorite ride there?