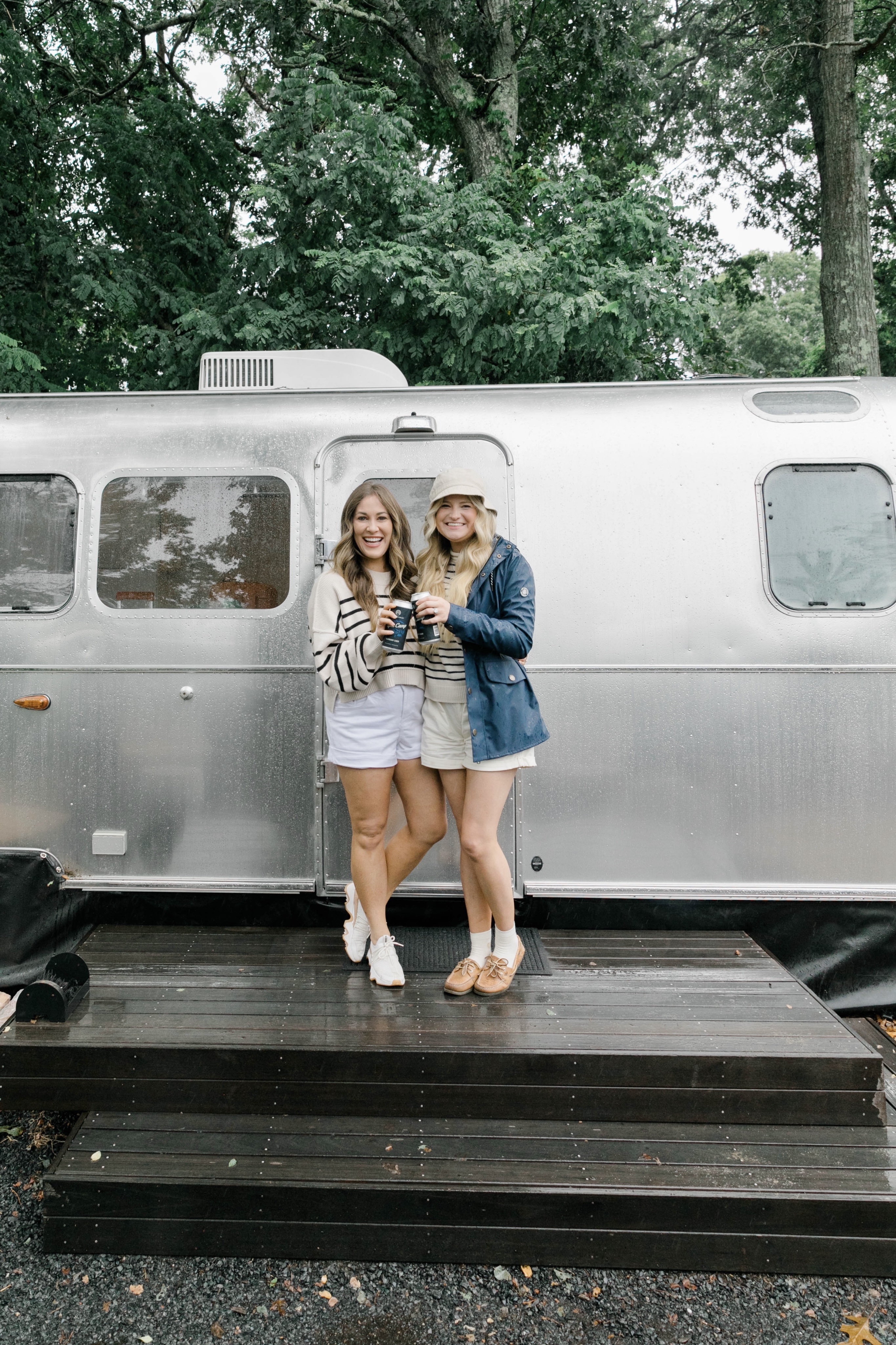 Shop the Post

Keep reading for an awesome discount on AutoCamp Cape Cod! Last month, we traveled to Cape Cod with Mary Kate and her husband. It was my and Matt's first time in the area and were so excited. It was also our first time to stay with AutoCamp and to stay in an airstream. We were really looking forward to it. And as much as we were looking forward to it, it completely surpassed our expectations!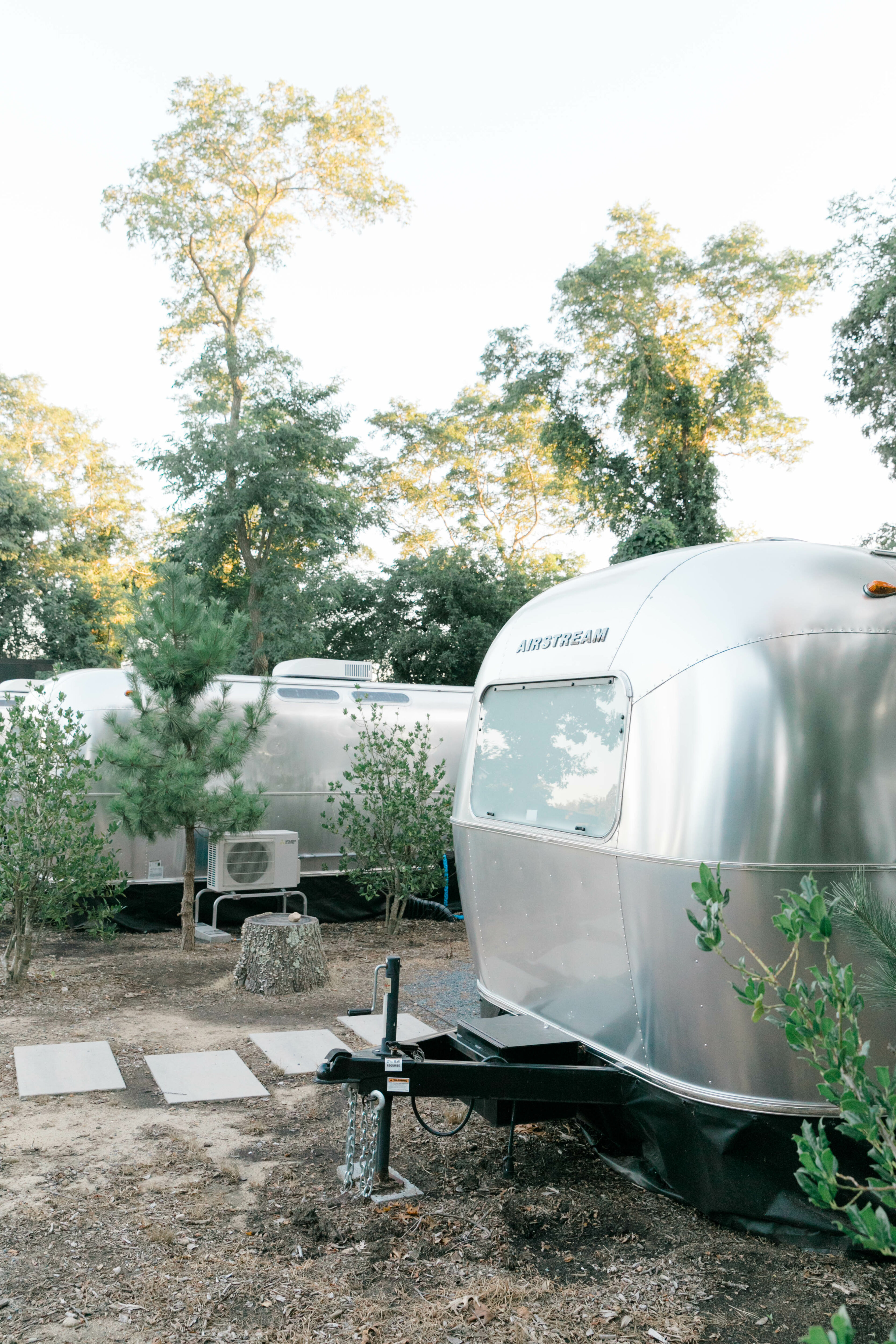 About AutoCamp Cape Cod
AutoCamp Cape Cod is located in Falmouth, Massachusetts just right down the street from the shore. It is in such a great location! When you first arrive, you will check in at their main lodge which is large and super nice. They have coffee, drinks, refreshments and other items there you can purchase too like firewood. It is also a great spot to just lounge and take in the views. And right outside they have more seating for lounging and yard games like corn hole.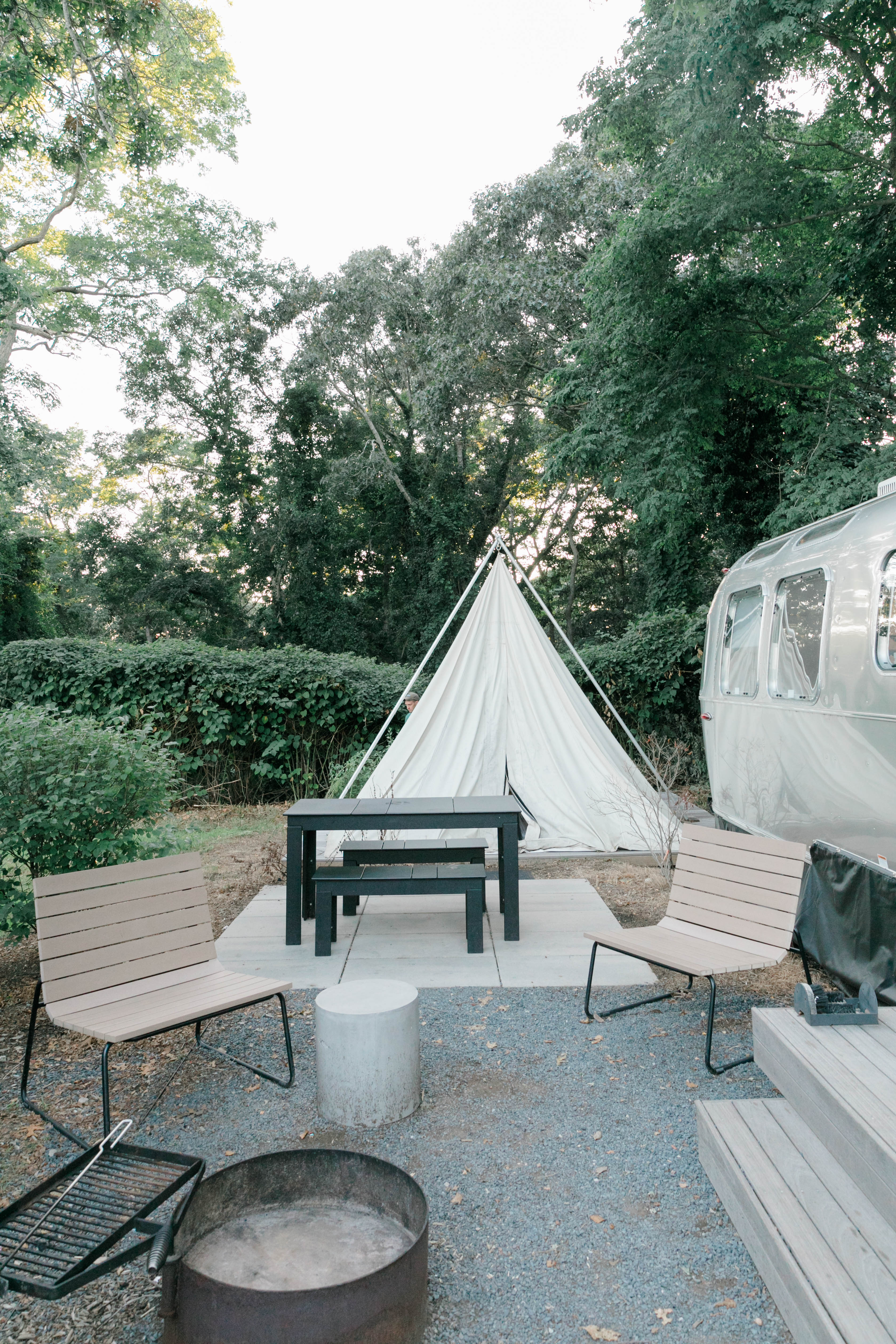 After you check-in, you will load up all your luggage into a wagon and pull it over to your campsite. It is just a short walk down the trail to each of the campsites. They have a variety of different accommodations like airstreams, cabins, luxury tents, and more. Matt and I stayed in a premium basecamp mini-suite, and Mary Kate, and Ben stayed in a luxury cabin. They were just a few doors down from each other. On the walk, we passed an area with lots of hammocks for relaxing too. There are so many different cozy spots that are perfect for relaxing and taking in the views.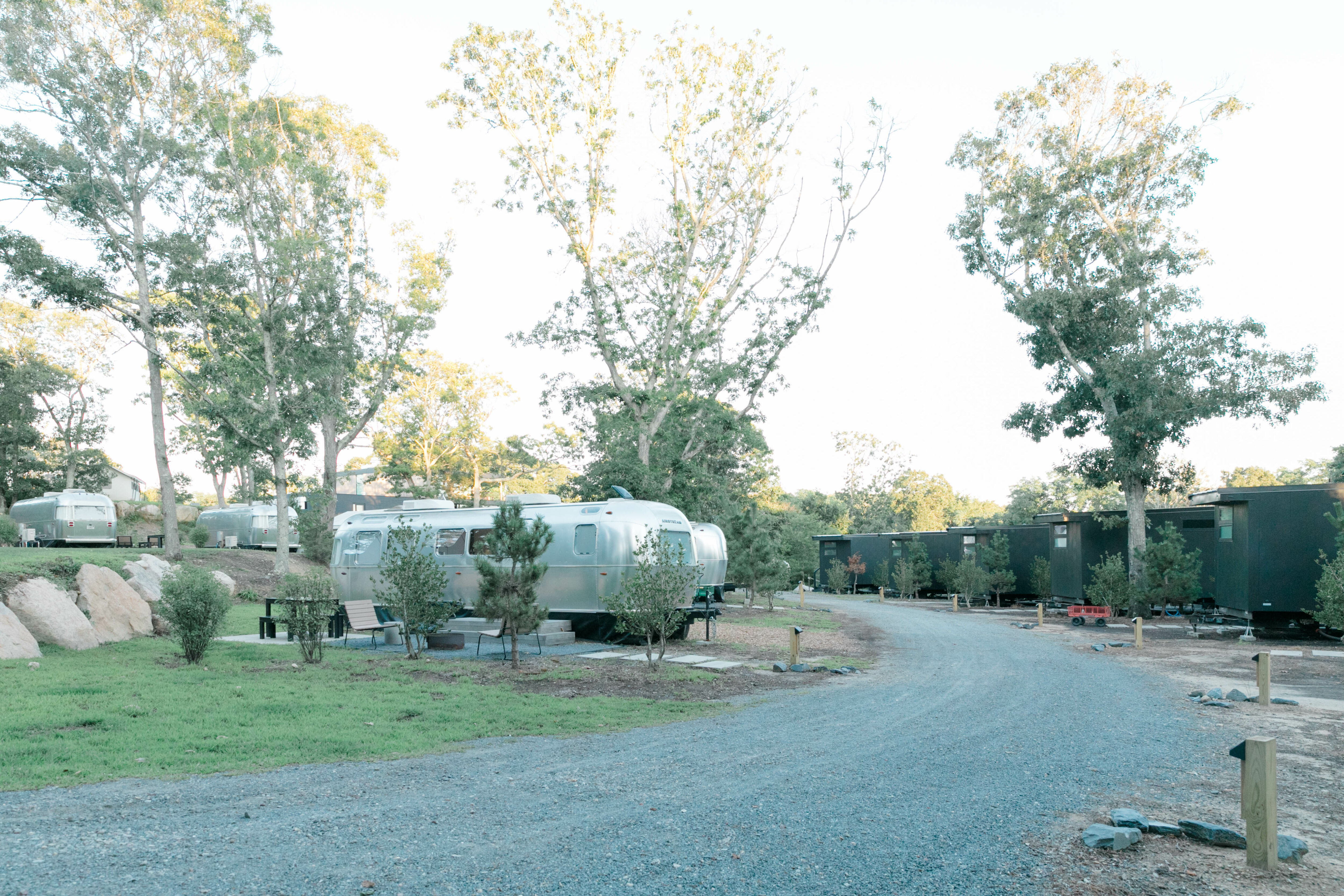 We didn't have a ton of time at the campsite since we only had 1 full day there, but we honestly wish we had longer! I grew up camping in a camper a lot, and as I got older, I camped in tents a lot too. And I genuinely love camping. I love staying somewhere where I feel like I am a part of nature right there beside me. But with the airstream being so updated and modern, it is definitely glamping! This was our first time in an airstream, and we just loved it! There was plenty of room for the 2 of us, a nice, spa-like bathroom, a kitchen, a sound system to play music, a tv, and an air conditioning system that worked SO well! We definitely weren't in there sweating like most campers I remember being in as a kid.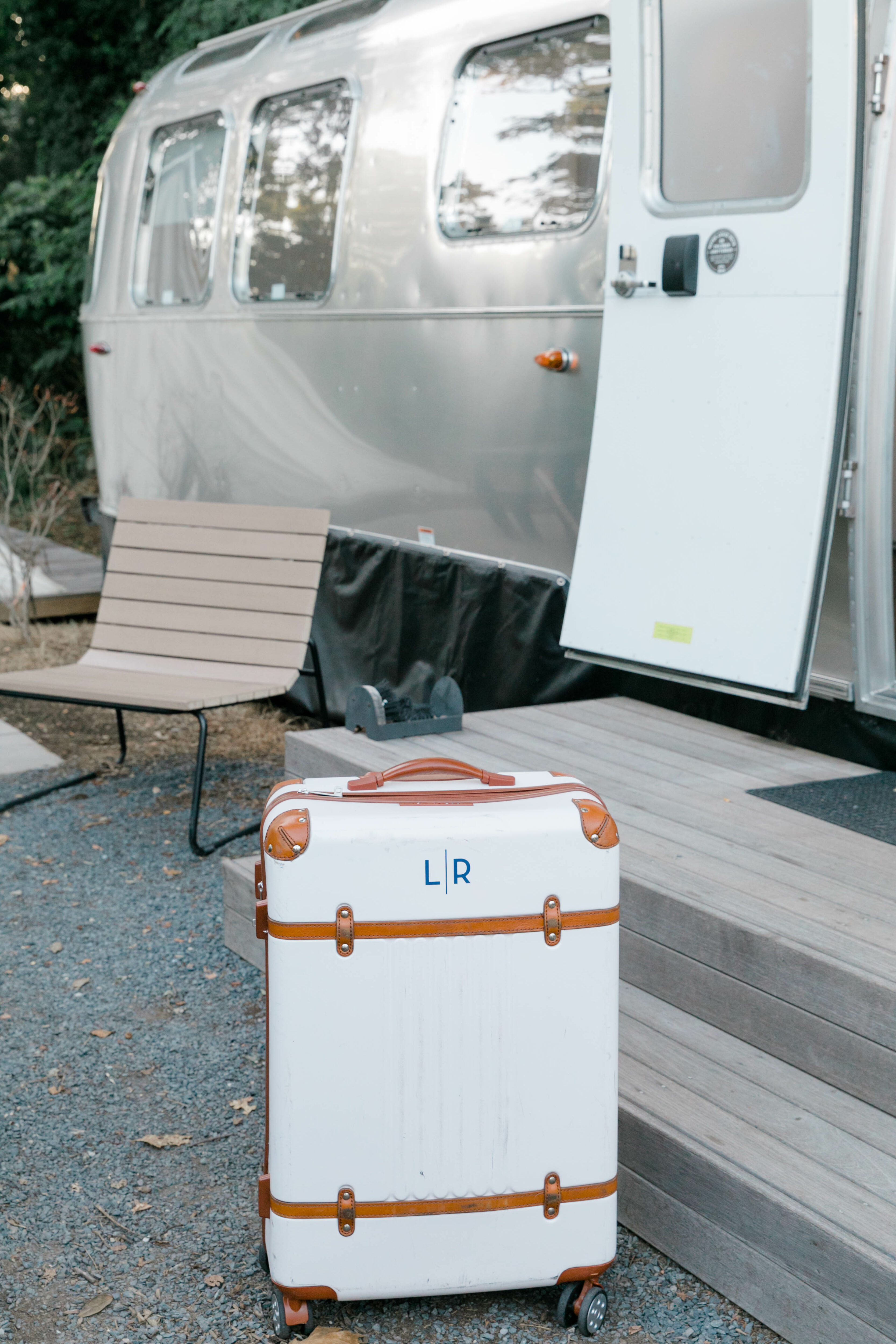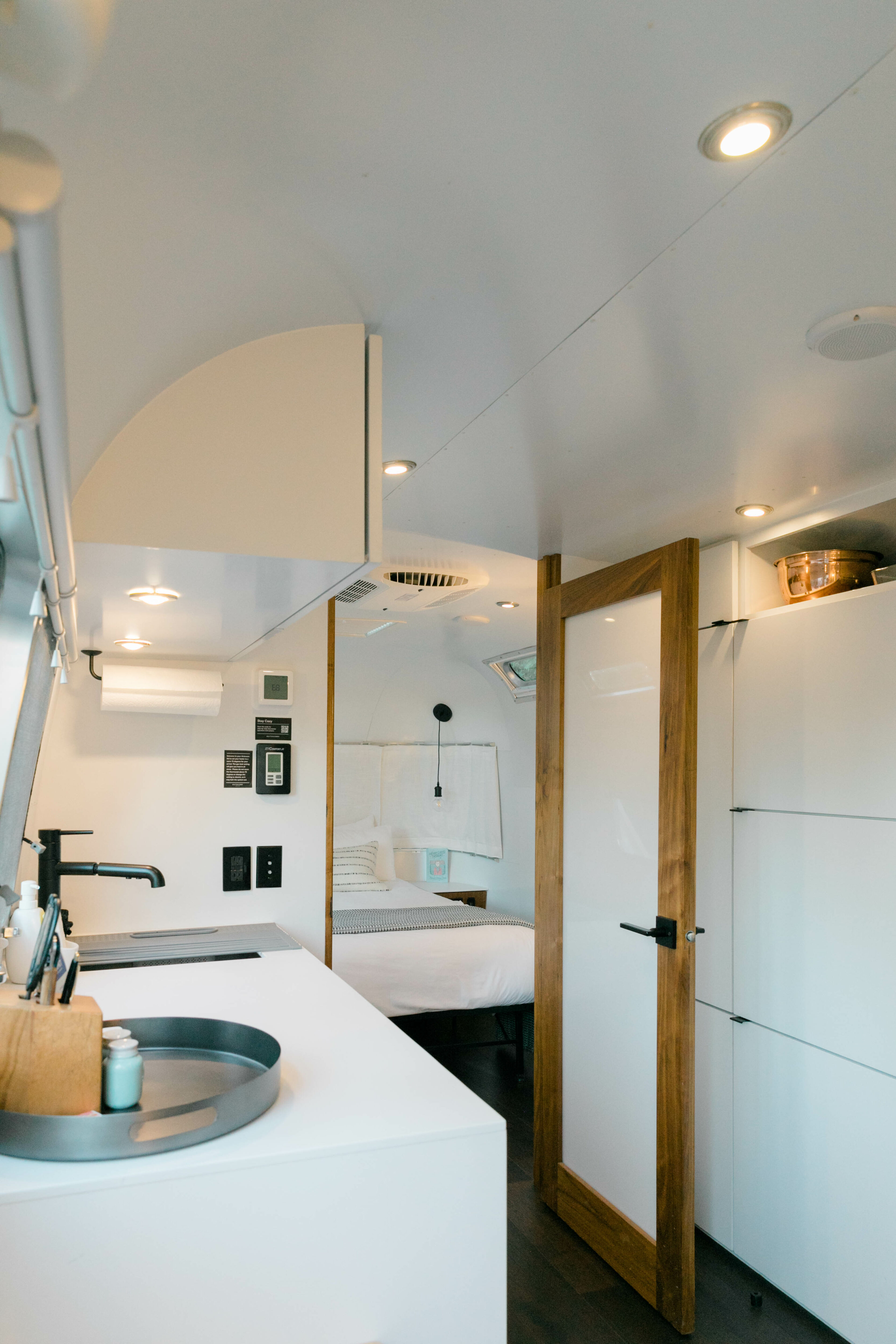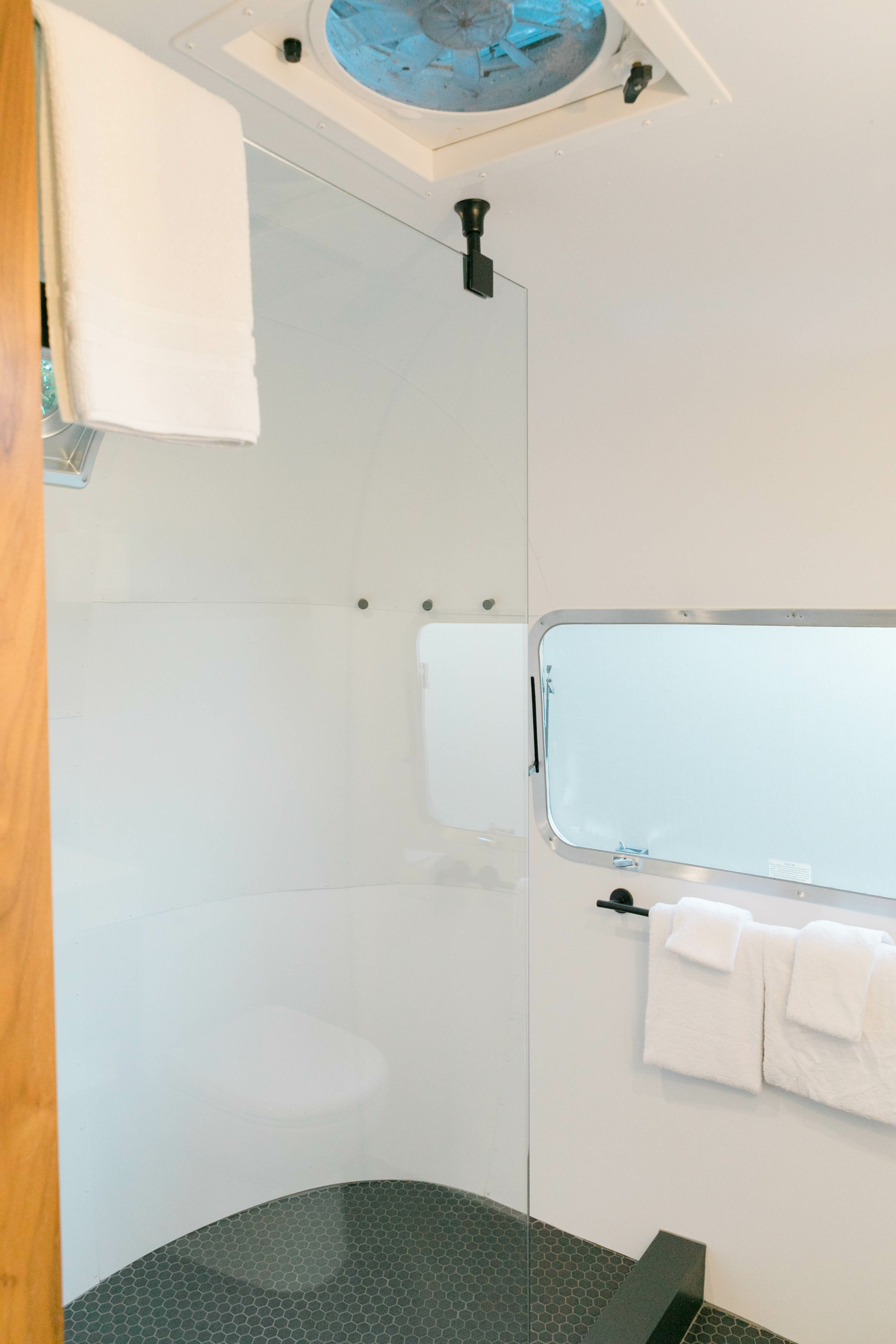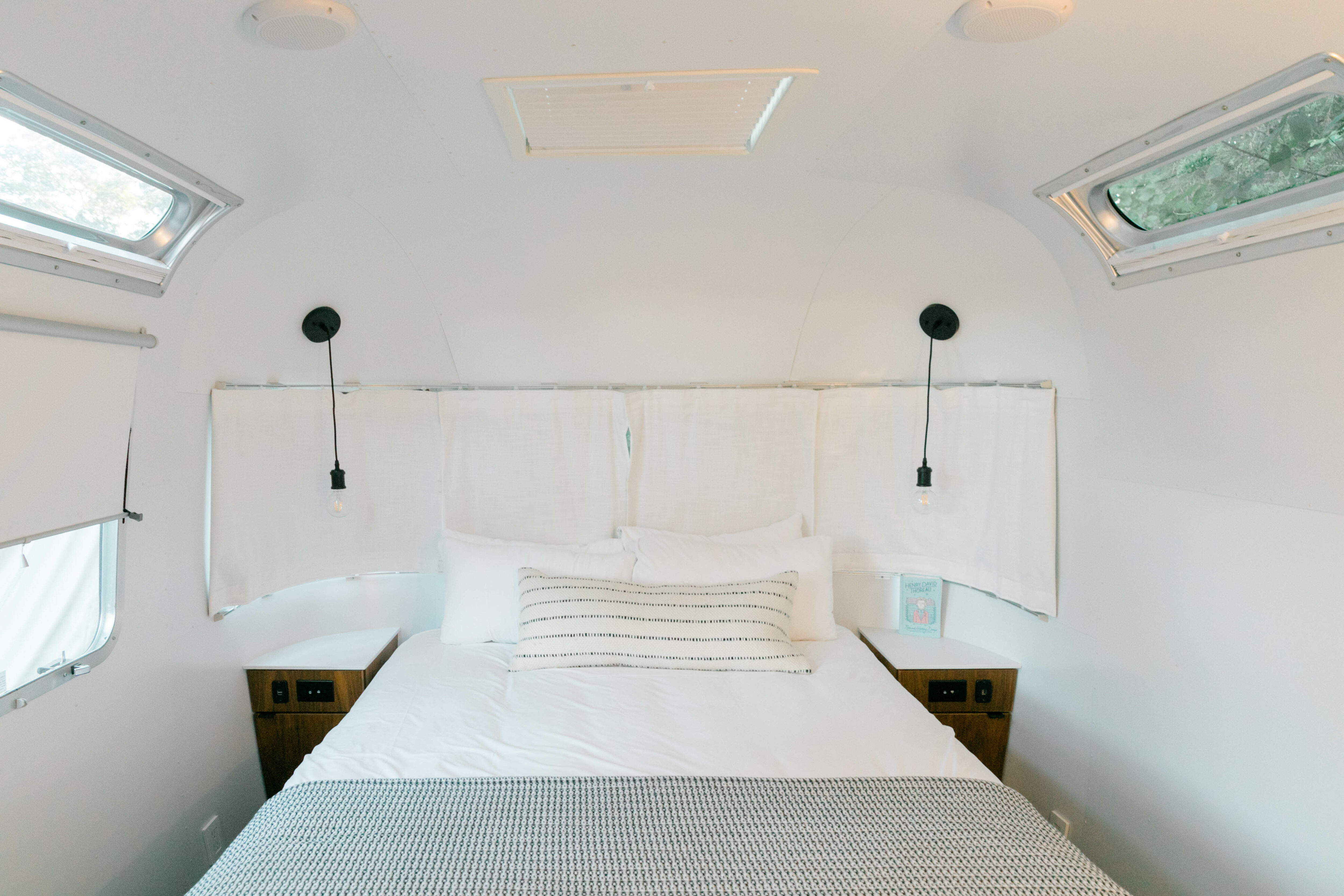 Outside of our airstream was a fire pit, chairs, a picnic table, and a tent that had 2 cots on it. If you have tweens or teenagers, the tent would probably be the perfect place for them to stay. We cannot wait to go back soon and check out all the other locations that AutoCamp has too. They have other locations in the Catskills, the Hill Country, Joshua Tree, the Russian River, Yosemite, and Zion. In 2024, they will be adding a location in Asheville and Sequoia. I am already planning a trip to the Russian River and Asheville locations next year. I cannot wait for Asheville to open and to check it and the location in California out.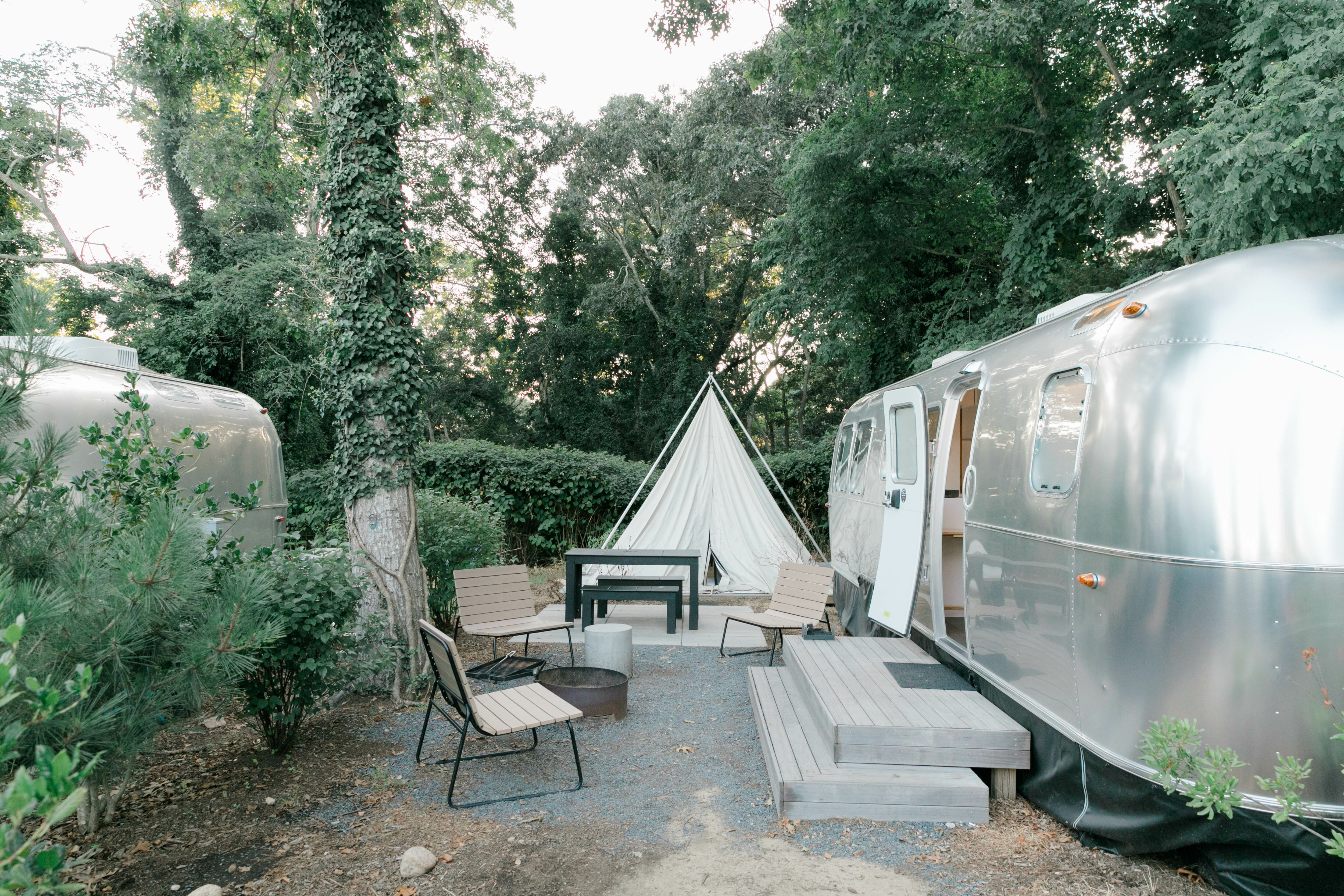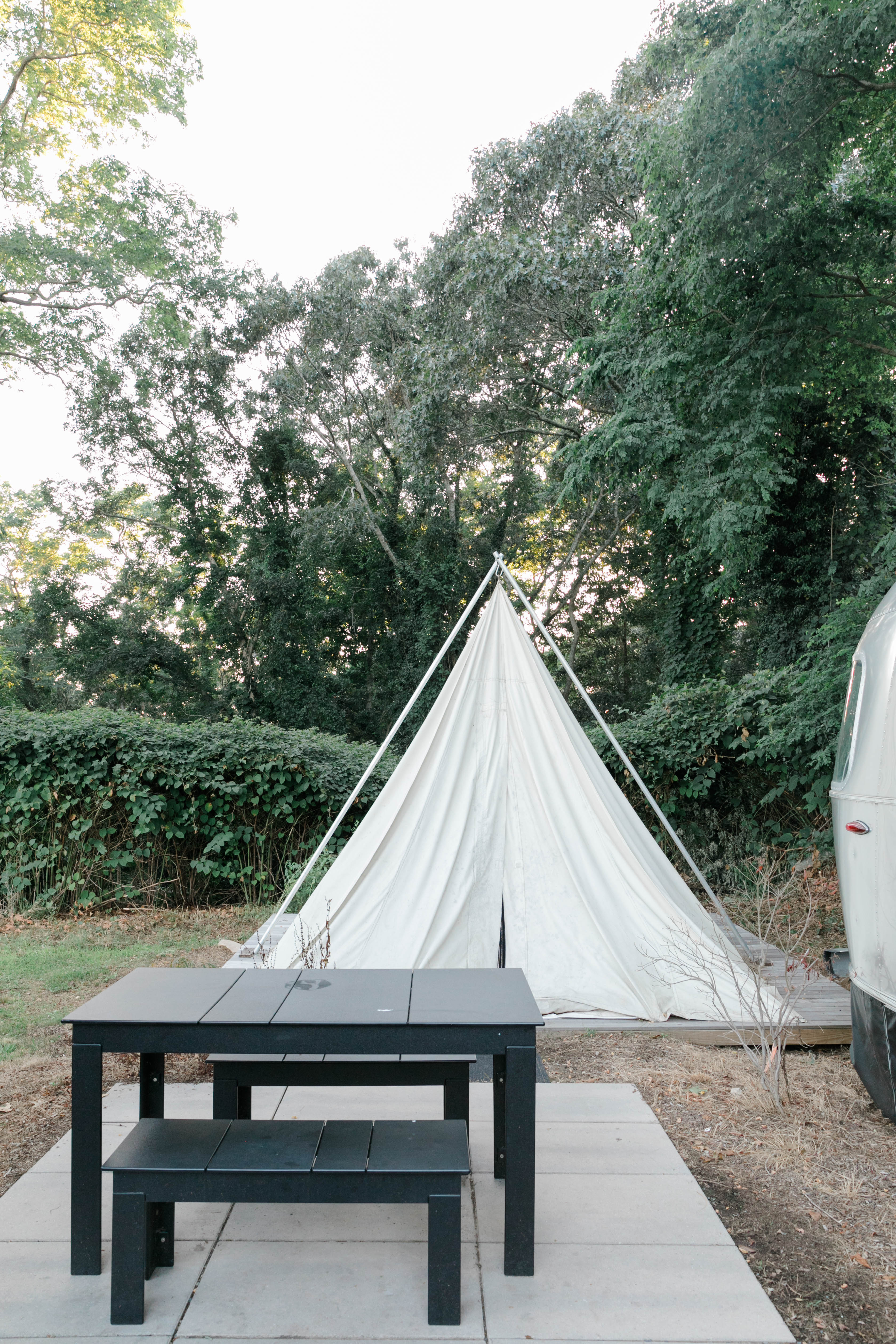 Mary Kate and Ben's luxury cabin was just a few doors down from ours and was so nice! There was plenty of room inside, and the inside was nice and modern just like the airstream. It was the perfect size, and it was so peaceful inside and out. It was nice to both have our own spaces and then gather outside our airstream for a fire and each other's company. Not only is it a great place for friends or couples, but it's perfect for families too.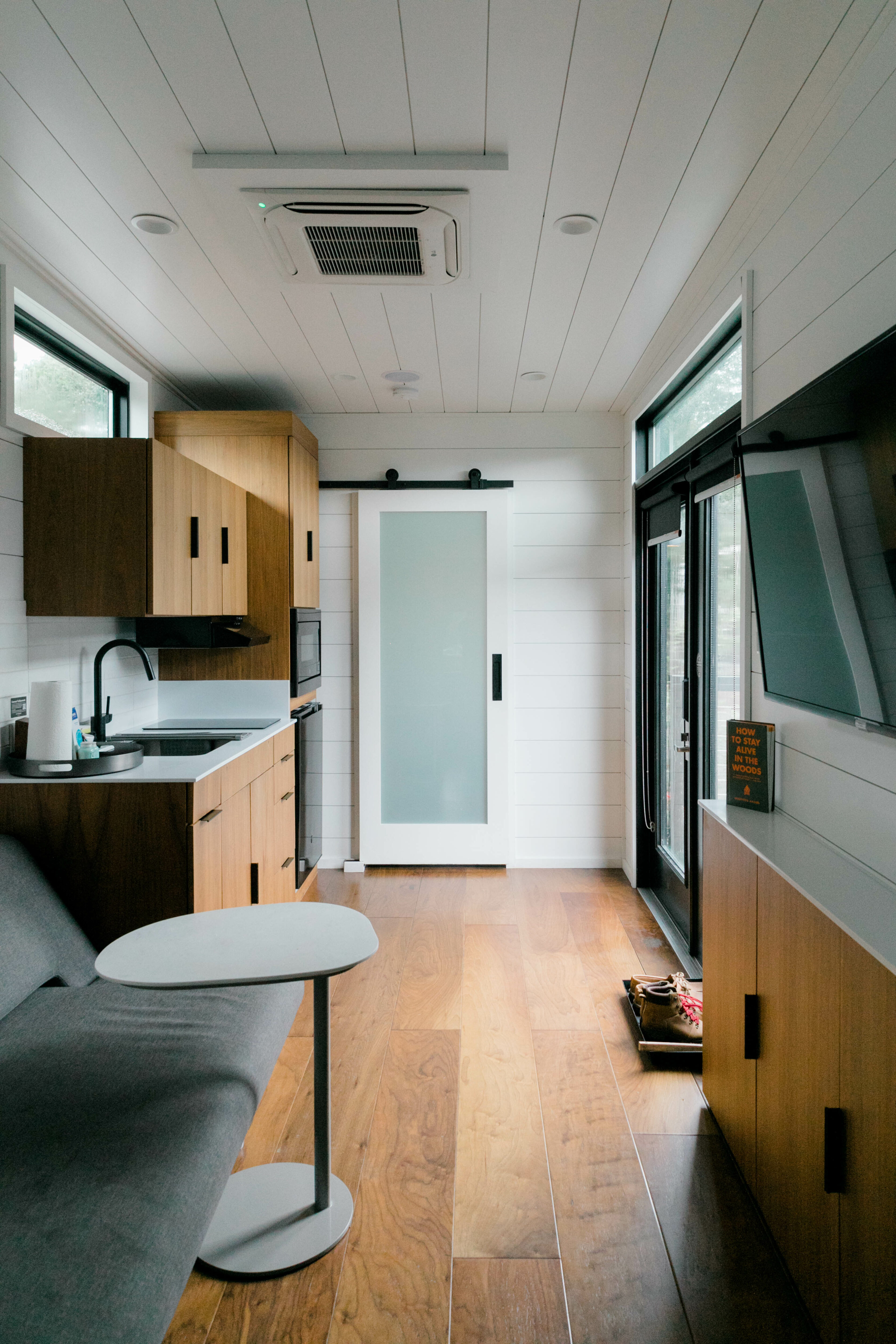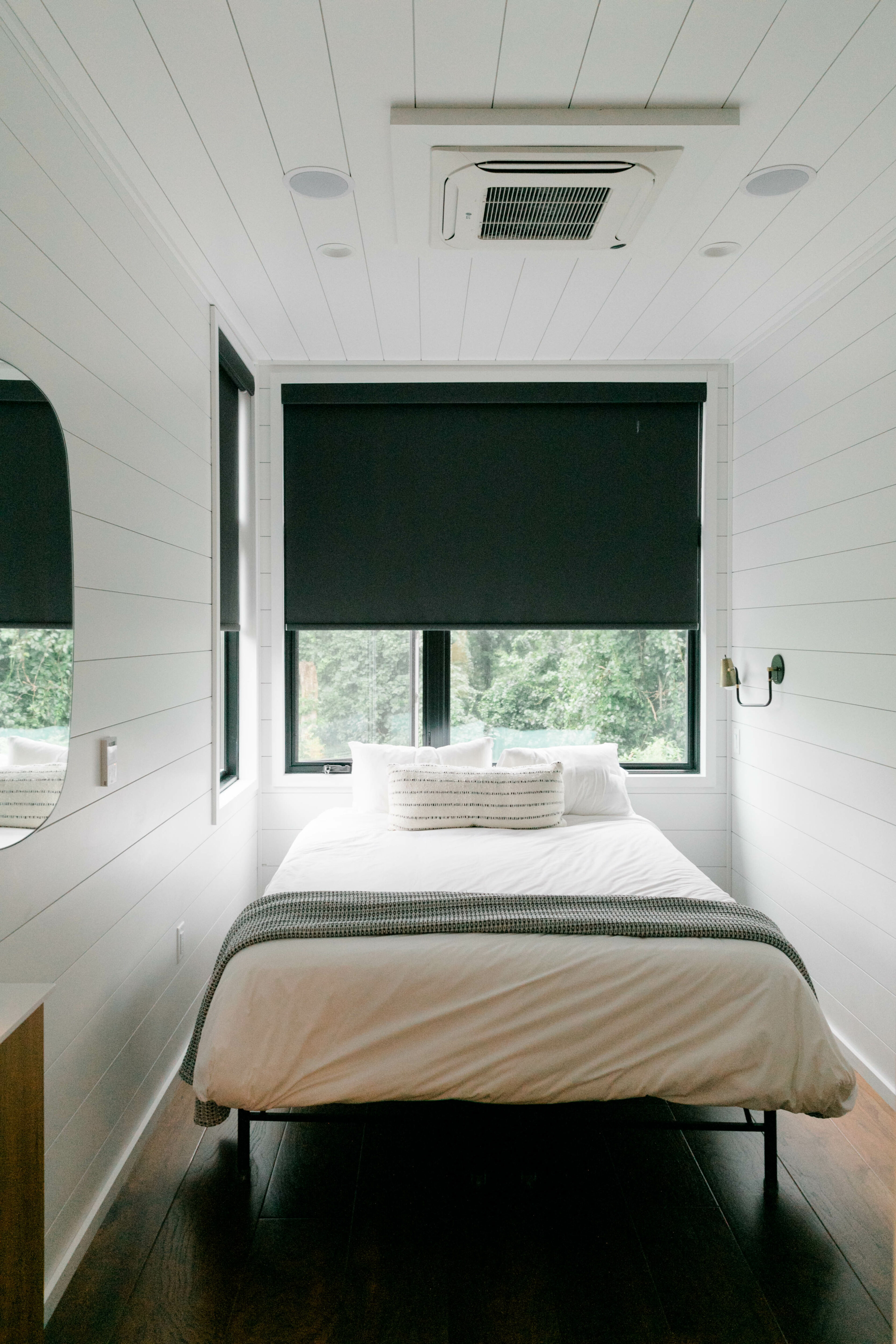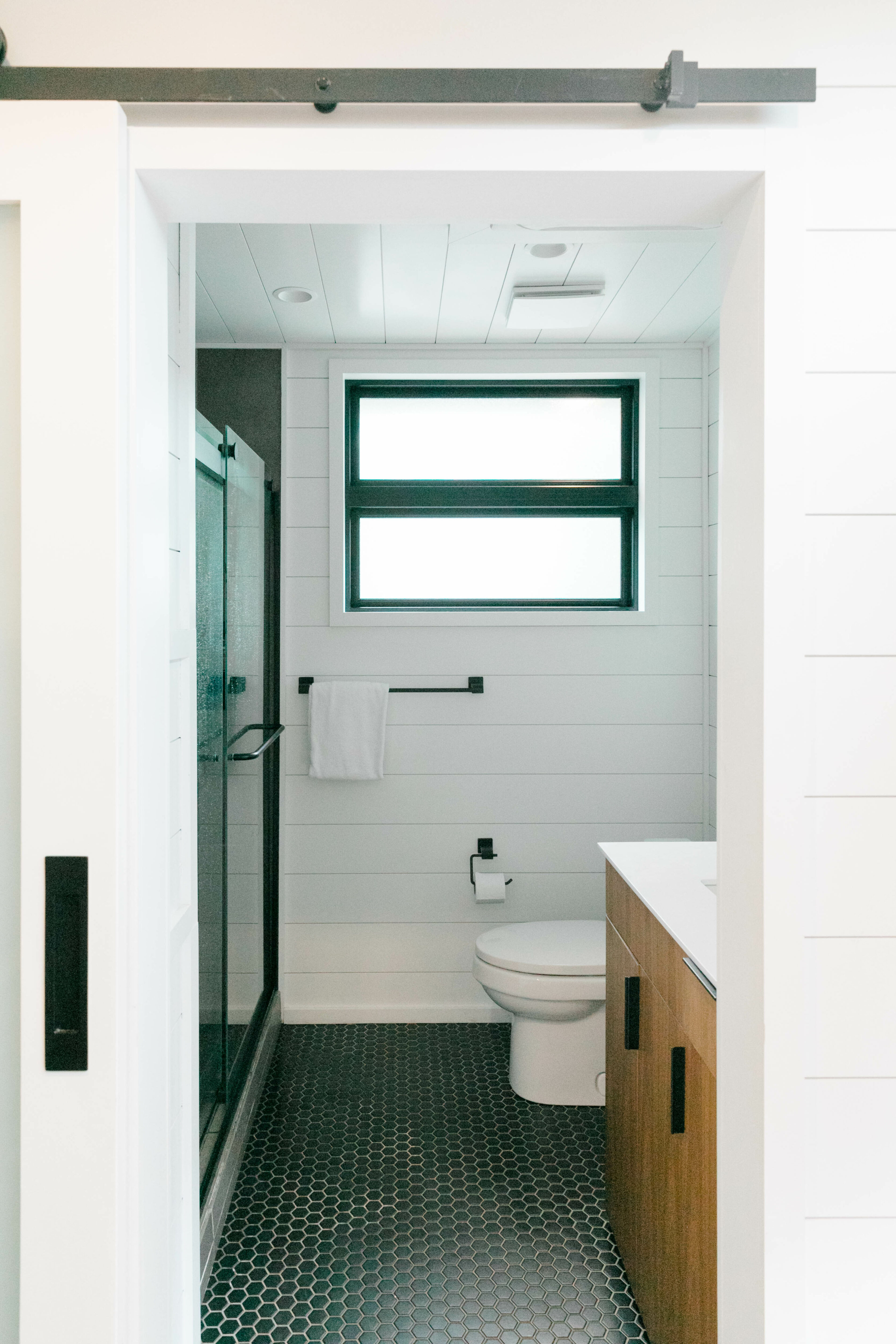 If you've been thinking of camping with AutoCamp, now is your time! Get your special offer here with 20% off at AutoCamp Cape Cod! It is unlike any other camping experience you will ever have, and you will definitely have an amazing time! They have several great locations, a sense of community yet peacefulness and privacy, a lodge with all the modern conveniences you need and 24-hour customer service, and accommodations that are completely modern yet still complement nature around them. AutoCamp really is such a fun way to camp and try out a new place! We cannot wait to take the kids with us next time too!
Have you stayed in an Airstream before? Have you camped with AutoCamp?