Giveaway CLOSED
Happy Valentine's Day!  As long as I've been thinking about it and talking about it, it seemed to just kind of sneak up on me this week (I blame it on work and school.)  After all that planning, and I'm not even wearing red…or pink in this post, but I did wear it here this week, so that totally counts, right?!  Shane and I are celebrating this Saturday night, so I'll do an outfit post next week on what I wore.  I already picked out the outfit, and you're not going to believe it, but it's not red or pink either.  Oh well, at least emerald is the color of 2013!  Keep reading to see how to enter the 2 giveaways new giveaways today and see tomorrow's sneak peek, plus don't forget to enter for the other 2 giveaways from this week for the super cute cosmetic bag here and don't forget to enter the giveaway for a really cute workout tank top of your choice here!
Else Skinny Jeans.  Similar pair
here
for $68.
Lola wanted to say hi, and she wants to do an outfit post.  Don't judge.
Don't forget to enter below for the giveaway of this Apple of My Eye Pave Bracelet!
Today I wanted to share with you a couple of my great finds from Sugar Plum Consignments in Memphis.  I just happened to run across them about a year and a half ago when my sister and I were saying there were no good consignments stores in Memphis.  I decided to search for some online and stumbled upon Sugar Plum.  My first score there was a pair of white Trina Turk dress pants for $14!!  Two of the items I'm wearing in this post are from there.  The green pinktuck silk top I have on is 100% silk and was $11 at Sugar Plum.  I had a $5 coupon, so I got it for $6!!  That's virtually unheard of to get a silk top for that cheap, and it's emerald, double score.  I also got this great Max Mara gray wool coat a few months back.  Sugar Plum was having their anniversary sale, so I ended up getting it for about $100.  For a Max Mara coat, this is a great deal, and it's wool.  I love the short length of it, the collar and the cute vintage style brown buttons.  I've definitely got my money's worth already.
Sugar Plum Consignments not only carries high-end merchandise, like Chanel and Louis Vuitton but they also carry everyday brands like Chicos and Talbots and they offer petitie, plus size, and exceptional vintage clothing.  They have something for everyone!  Their concept is to take a little bit, and the best, from the closets of many.  Their ever-changing inventory includes designer labels and great brands of tops, dresses, jeans, suits, jackets, skirts, and dress pants.  They also carry shoes, purses, belts, jewelry, scarves, and a few unique gifts and home accessories.   All of our items are new, exceptional vintage or gently used brand names and average 50% below retail!  You should check out their awesome handbag collection.  They have high-end designer, but also Coach, Very Bradley and Michael Kors!  Not only do they have such great items for sale, make sure you check them out if you're interested in consigning some of your own clothing.  It's about that time for spring closet cleaning anyways.
Below is the picture of the owner, Mellissa (is she not just gorgeous?!)  She has agreed to give one lucky Memphis area reader a $10 gift certificate to use at Sugar Plum.  They have some great deals and prices, so you should be able to find lots of goodies pretty easily.
I love all stuff Coach, Tory, BCBG, Citizens of Humanity, but below are just a few of the great items they have!  To check out their new stock they get daily, follow them on Facebook and Instagram.
$10 Sugar Plum Gift Certificate Giveaway for Memphis Peeps
To enter the giveaway for the Sugar Plum Consignment $10 gift certificate, you must be able to pick it up at the store in East Memphis.  All you need to do to enter is:
1.)  Make sure you're following me via GFC.  Click the blue "Join this Site" button on the right sidebar.
2.)  Leave me a comment saying you're in the Memphis area and want to enter for this giveaway.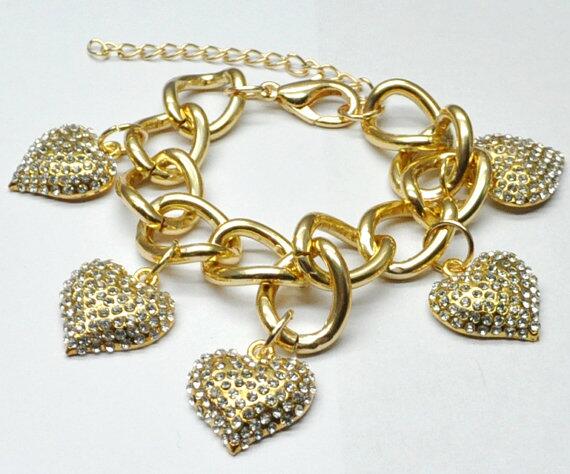 Pave Heart Bracelet Giveaway for Everyone
To enter the giveaway for the Apple of My Eye Jewelry Pave Heart Bracelet, all you need to do is:
1.) Make sure you're following me via GFC. Click the blue "Join this Site" button on the right sidebar.
2.) Leave me a comment saying you want to enter for the giveaway for the pave heart bracelet!
And I'm sure you would all be disappointed if I didn't give you a sneak peek of tomorrow's giveaway.  Yep, you read that righ.  = )