Happy Wednesday! Boy have I got some good Valentine's Day treats for you this week!! Keep reading to see how to enter today's awesome giveaway for a workout tanktop of your choice! And I've got 2 giveaways for you tomorrow, and one of them involves a pave heart bracelet! Don't forget to enter the giveaway for the super cute cosmetic bag here!
This past weekend Meredith, Lora and I ran the Valentine's 10K. I can't even begin to tell you how nervous I was. I had only done one 10K before, and that was 2 years ago. I had not trained (nor had I had for the one 2 years ago), and I hadn't been running much either. I had been running maybe a mile or two here or there for the last 6 months. When grad school started back up last August, I took a bit of a break, and it seemed like the break just never ended. I actually ended up beating my time from 2 years ago at the exact same 10K by 20 seconds. Not much, but I take it! My time was 1 hour and 16 seconds, and it was 1 hour and 36 seconds back in 2011. The two girls I ran with had incredible times too. Lora and I used to do a lot of running together a couple of years ago, so it was nice to get back out there with her. It was our first time to meet Meredith IRL, and we both felt like we'd known her for years. Always so much fun to meet blog buddies! If anyone is interested in running any races with me this year, I have my calendar listed on my right sidebar. Leave me a comment or send me an email, I'd love to run with you!
Me, Lora, Meredith
The yummy Paleo/Primal Chocolate covered Strawberries I made this week. I use any brand of dark chocolate chips that have at least 70% cacao in them. I used to hate dark chocolate, but have since gotten used to it. Give it a try!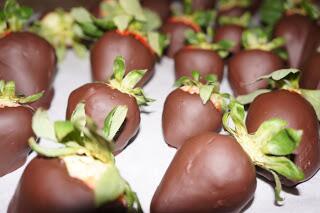 Now to the part that you probably all skipped ahead to…the Ruffles with Love giveaway! Vanessa is the store owner and she makes the cutest workout tops that will actually inspire you to work out. Look cute while working out, yes please. And if you don't work out, might as well look dang cute in one of her tank tops anyways, right?! Here are a few of my favorite designs. The winner will get to pick their choice of workout top, and Vanessa even makes custom designs too. And if you just can't wait until next Monday, February 18 to see if you've won, head on over to Ruffles with Love right now and enter CODE10 to save 10% off any order!!

How cute are the bows on the back of the tank tops?!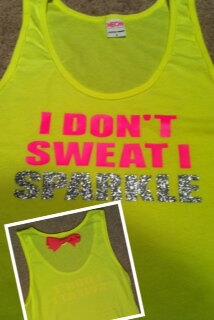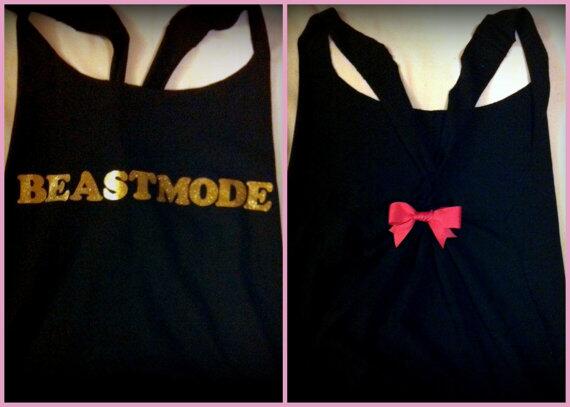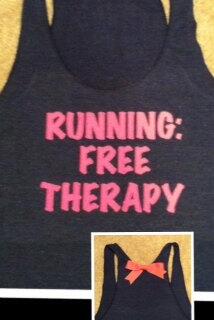 To enter the giveaway all you need to do is:
1.) Make sure you're following me via GFC. Click the blue Join this Site button on my right sidebar. Easy enough!
2.) Leave me a comment telling me you're entering. Which tank top would you choose if you won?
Though it's not required, show Vanessa some love by following her on Facebook, Instagram and Twitter. While you're at it, go ahead and follow me on Facebook, Instagram and Twitter too. Please and thank you!