Happy Thursday ladies!!  I've got a lot of schoolwork over the next couple of months with midterms coming up, and Alyssa from Ten Feet off Beale was nice enough to offer to do a guest post for me today!  She is a Memphis blogger too, and I am so excited to finally meet her IRL at the Memphis Blogger Meetup this Saturday.  Besides a few good friends who I already know who blog in the Memphis area, Alyssa was one of the first blogger friends I made out in blogland.  Both of our blog names even come from the same song – Walking in Memphis by Marc Cohn – how cool is that?!  And we didn't even know each other.  Stop by her corner of the internet and say hello, and don' forget to enter my giveaways here and here!  See yall tomorrow!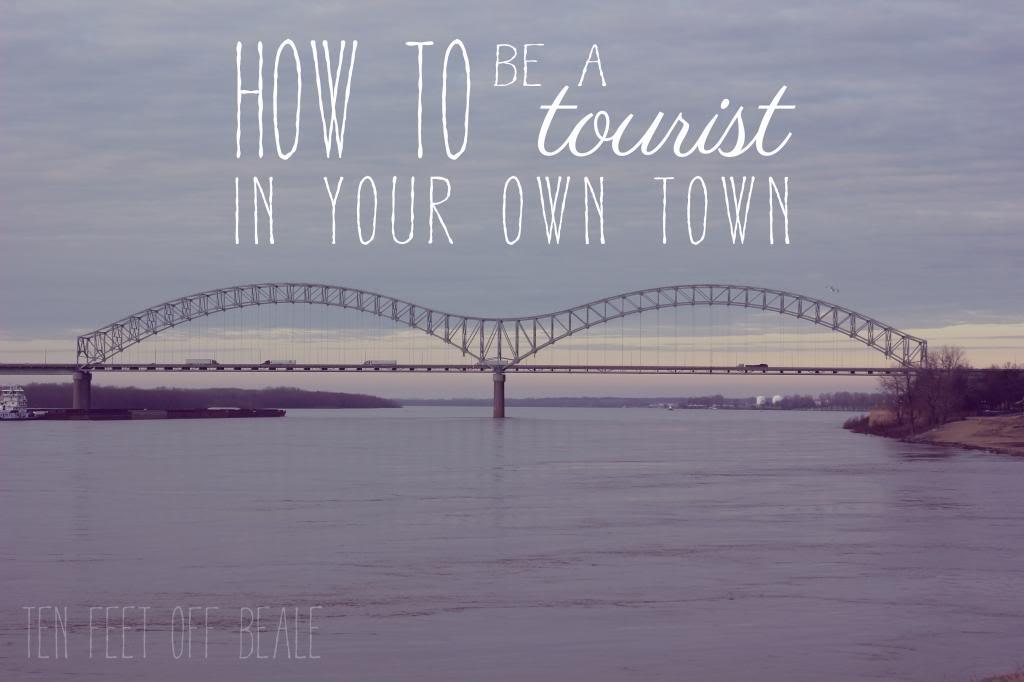 I'm sure you've heard it million times (or are guilty of saying these things):
"there's nothing to do here"
"my city is so boring"
"I don't know why anybody would voluntarily move here"
"I can't wait to move away"
Sometimes, when you live somewhere for a long time, you forget that there are special, fun, and unique things about each and every hometown. You don't always need to go somewhere far away to have a new experience or do something absolutely amazing. Sometimes, the best things are right in your own backyard… literally.
I moved to Memphis, Tennessee on a complete whim from New Jersey. Just picked up and moved chasing a dream job. I knew nobody, I had never been here before, I was the ultimate tourist. I met Jeremy. He is from Memphis, born and raised. He had seen the same things over and over. He got a renewed sense of the area by showing me the sights. You too can have a renewed appreciation of your hometown or the city where you live.
(and you can read my whole story here)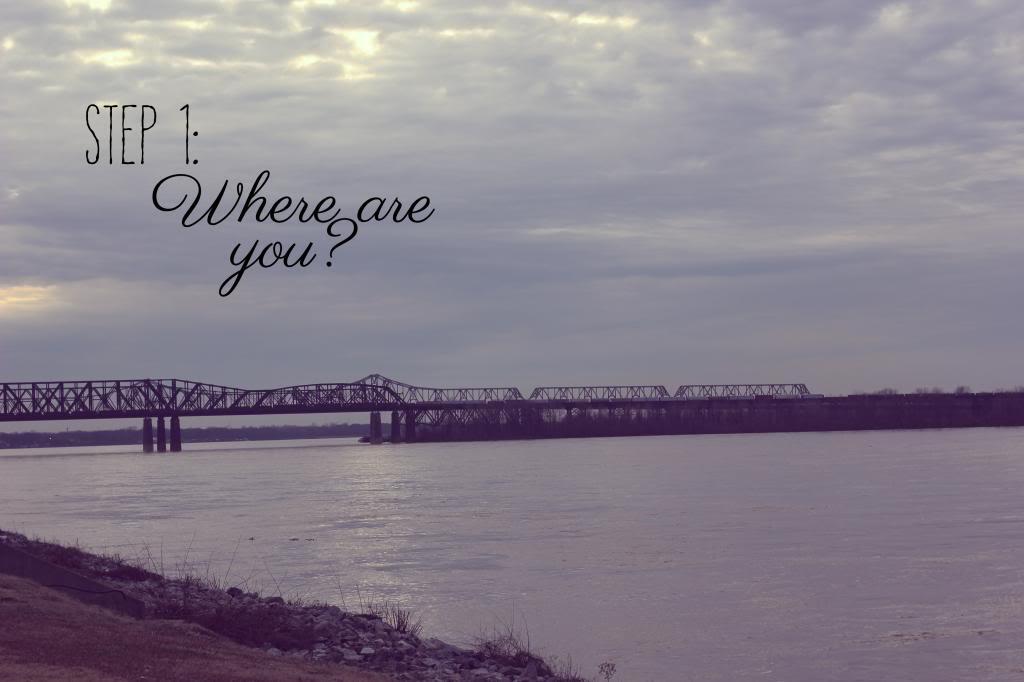 Step 1: Where are you?
Are you near a major city? It's important to realize that even though you don't technically live within the city limits, you can still take advantage of the things that the city has to offer. For instance, I technically live in Mississippi which is just outside of Memphis, Tennessee. I like to think about it as "The Memphis Area".
Small towns have charm, too. Even if you're not very close to a major city, I bet you can still be a tourist in your town and find plenty of hidden gems.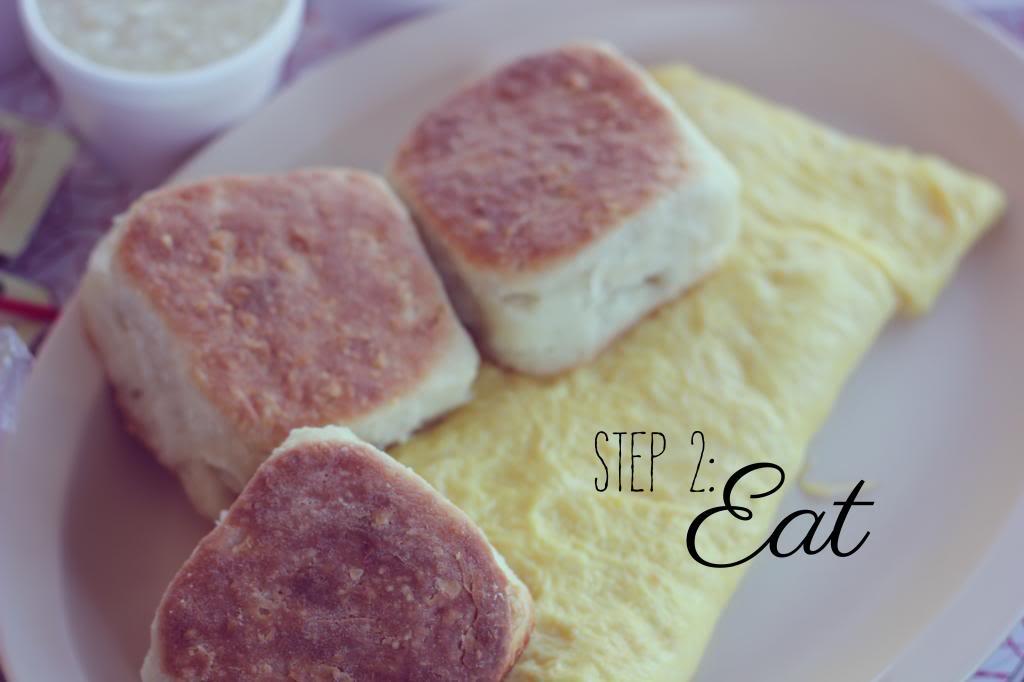 Step 2: Eat.
There is one thing that every single city and town has in common. Food. They don't all have the same kind of food (that's for sure), but they all have establishments that serve food.
We're eating our way through Memphis by eating everything off the "100 Things to Eat in Memphis" List. Does your city have one of those? If not, make your own!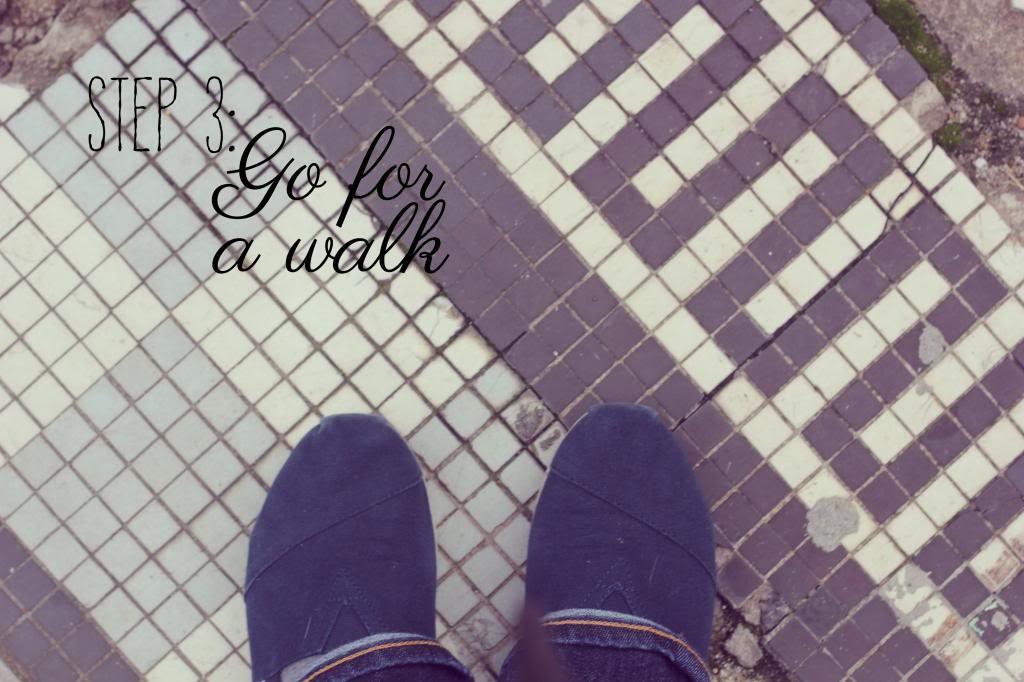 Step 3: Go for a walk.
When you live somewhere, it's easy to forget that there are places to simply go for a walk. In most areas, and especially cities, you will find one, if not all of these things:
parks
college campuses
shopping malls
gardens
museums
galleries
zoos
nature trails
river walks
You can easily spend a day at all of these places discovering something new that you might not have taken advantage of in the past.
Don't forget, there are dog parks, too!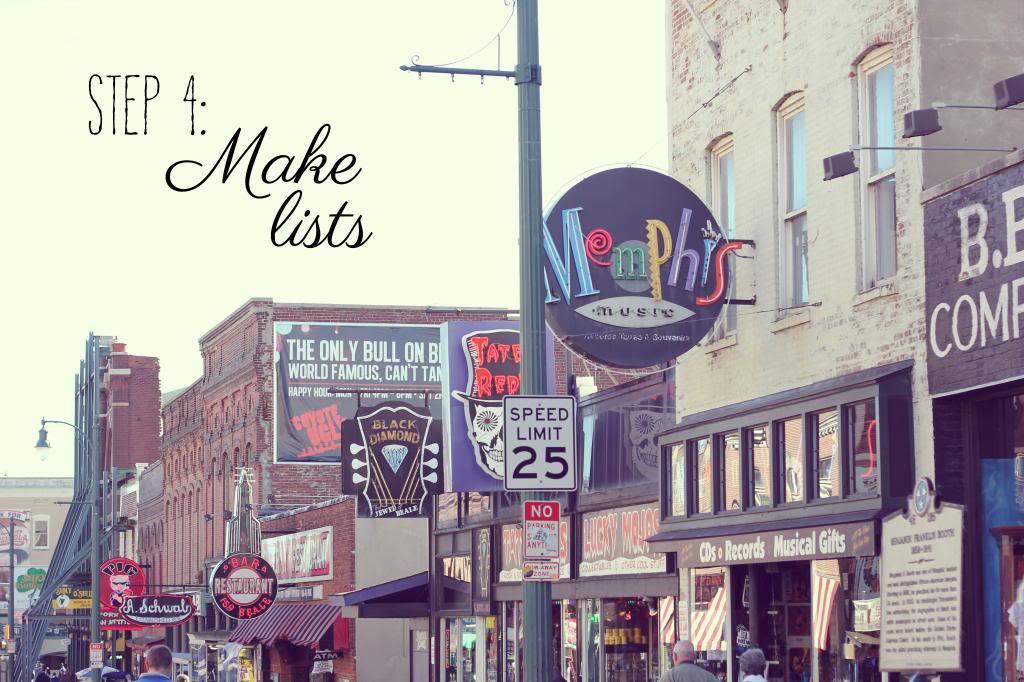 Step 4: Make Lists
Maybe this step only applies to obsessive list makers, like myself. However, I find it extremely useful when trying to come up with new exciting things to do!
Come up with a list of your top ten favorite places to eat or to shop or best views. Whatever you're most interested in. Keep trying to discover new things and areas to add to your list… maybe you'll even find a new number one.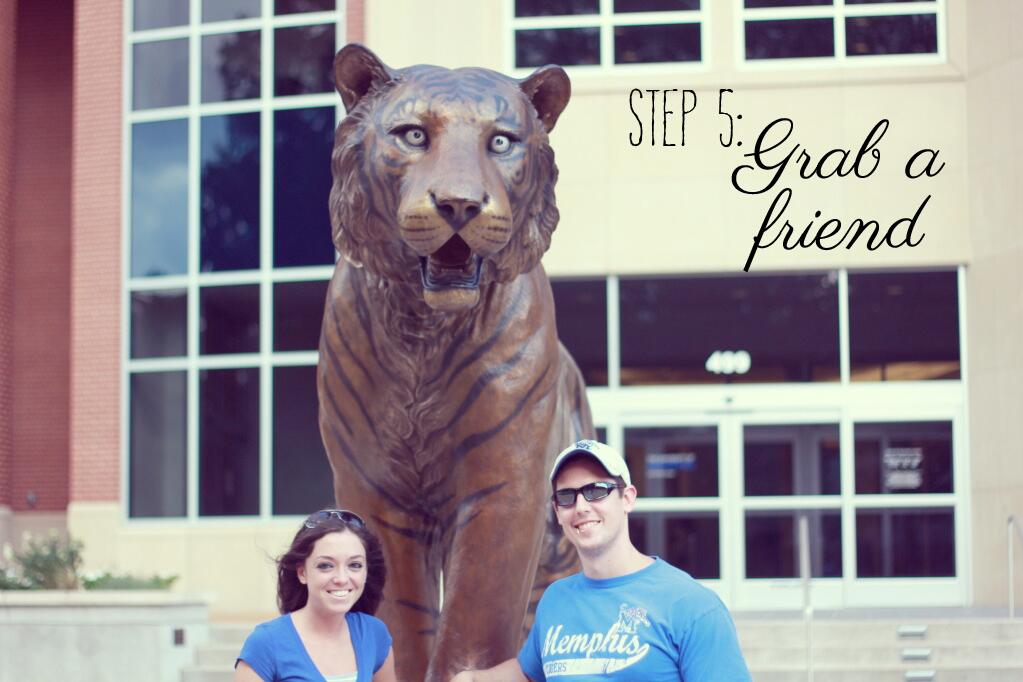 Step 5: Grab a friend.
I don't know about you, but I get pretty intimidated when I'm in a brand new place all alone. It's much more enjoyable, and fun, when you have someone to share your town with.
My friend is my boyfriend, Jeremy. He is always willing to do the crazy things I suggest we do and snap a picture in the process.
Bonus: Take Pictures.
Lots and lots of pictures!! Maybe that's the blogger in me talking, but sometimes I look back at old pictures and remember a great meal or something extremely fun that we hadn't thought about in a while and then we go and do it again!
Oftentimes, you'll see your town in a whole new way through a camera lense.
There you have it! A few things you can do to get a renewed appreciation for your town. I can't even begin to tell you how much fun we have discovering Memphis and the surrounding areas. In fact, that's one of the main reasons I blog. We were always doing so many fun things that I figured I needed a place to share it. Feel free to stop by my blog at any time to see this Jersey girl's adventures discovering and falling even more in love with Memphis, Tennessee.
Disclaimer: Obviously, safety is most important! If you are unsure about an area.. ask around, and use caution when in a new place!!!