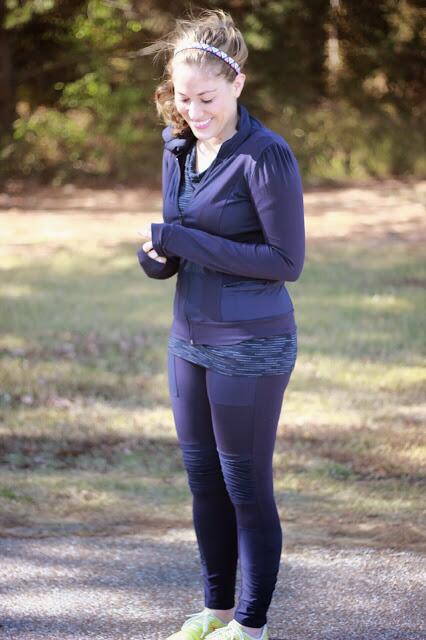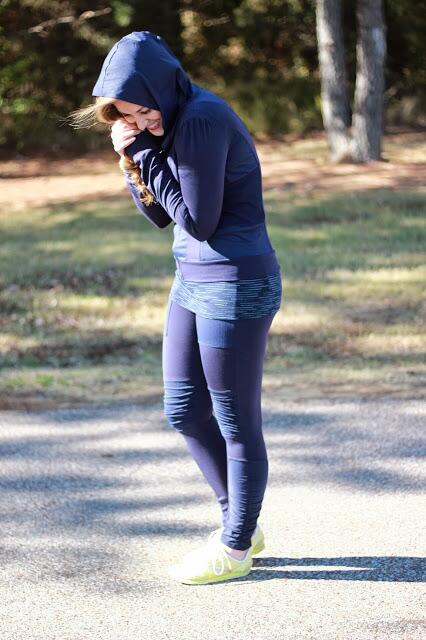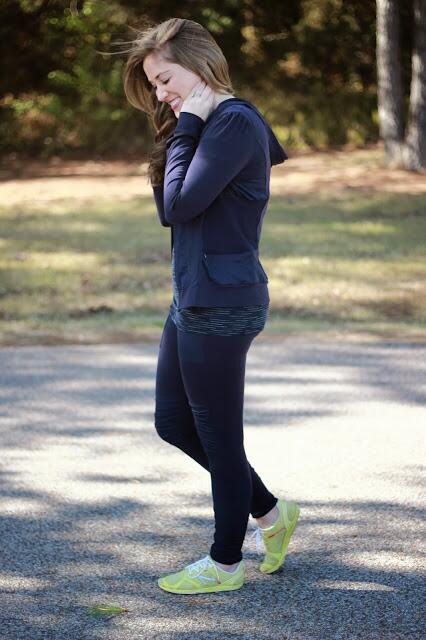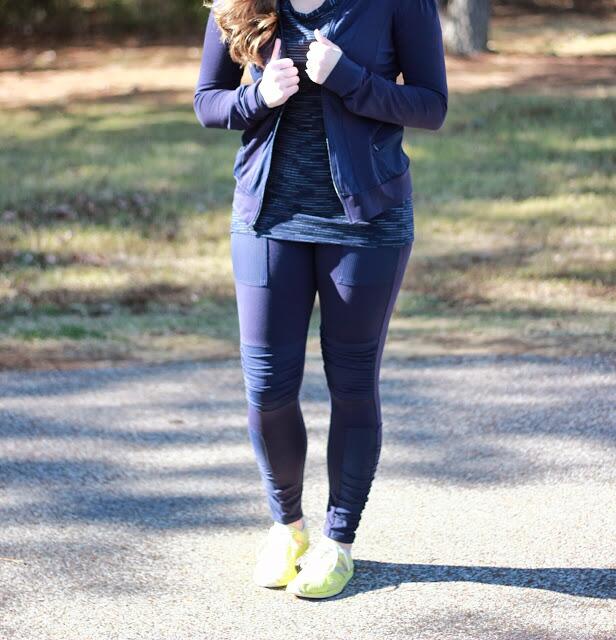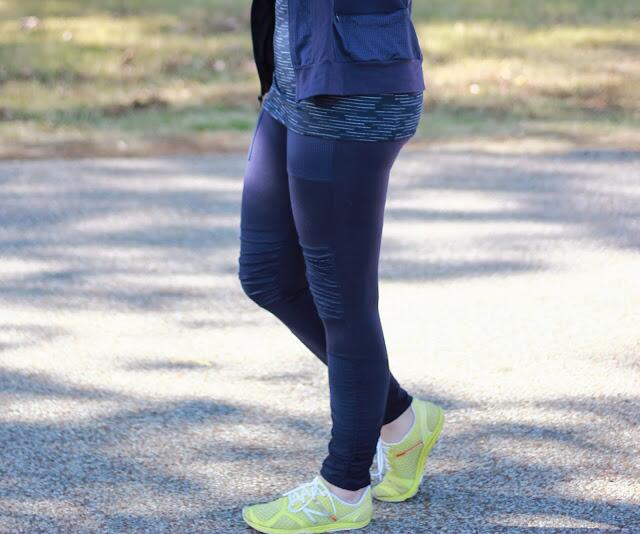 I'm training (yes, I use that term loosely) for my first marathon this December, the St. Jude Marathon.  I ran my first half back in April, and I am so excited to tackle this new feat by pushing myself even further.  I was originally planning on only doing the half, but after I found out my other 4 friends were running the full, I had no other choice but to suck it up and do the same (I am pretty competitive afterall!)  I haven't been running as much this fall since school started back at the end of August, so I was definitely in for a shock this week when the temperature took a nosedive.
I apologize for the windblown look, but it was 40 degrees and windy today!  Luckily, the incredibly nice team at
Solow
sent me some running clothing that is just perfect for the cooler weather!  Blue is my favorite color, so I immediately fell in love with this entire outfit.  To my surprise though, they are even cuter in person!  The pants have mesh seams at the knees and pockets, and the top does too.  It also has puff sleeves- how cute is that?!  Also, the material is so soft and has just the right amount of stretch.  As evidenced on Instagram
here
and
here
, I have been wearing this outfit quite a lot, and I can honestly say it has become my favorite cool weather running outfit.  Make sure you check
Solow
out; they have some really cute and fashionable pieces that can easily go from the gym to the street and still make you look put together.  For sizing reference, all 3 pieces are a size small.  Is anyone else marathon training?  Do you have any tips?