Today I want to introduce yall to one of my first blogging buddies, Keyona.  She is so genuinely sweet, and she inspires me daily to reach my fitness goals.  I know you'll love her, plus she has a Starbucks giveaway for yall today!  Stop by and say hi to her if you get a chance please.  = )
Hey ladies!!! I'm Keyona from Skinny and Delicious.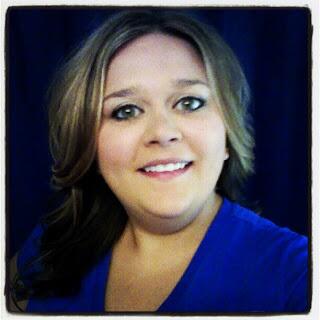 I want to say thank you to Laura for letting me talk about myself for just a little bit.
Let me introduce myself!  I'm a 25 year old married woman who started blogging to lose weight and start a healthy lifestyle.  Along the way I lost 50 pounds and started cooking to fall in love with cooking. I've shared a lot of my recipes on my blog! Also, along the way I found a new long for running. I've been doing 5ks and 10ks and hope to run a half marathon sometime soon.  I really wanted to run the half marathon this summer, but in November 2012 the hubs and I found out we'll be welcoming a baby girl in July.  So my plans have been put on hold but we couldn't be more excited. I blog about everything from fashion to running.  My running has been put on hold I plan on picking back up when our baby girl gets here and hope to run a race before the year is up!
Also because I love you all I'm doing a giveaway! $10 Starbucks gift card!
Who doesn't love Starbucks!
The giveaway will run through next Friday, April 5 at 7:00pm CST.
All you have to do to enter is:
2.)  Leave a comment here letting me know what your favorite thing is from Starbucks!